Top 5: Bobby Lashley's Unfinished Business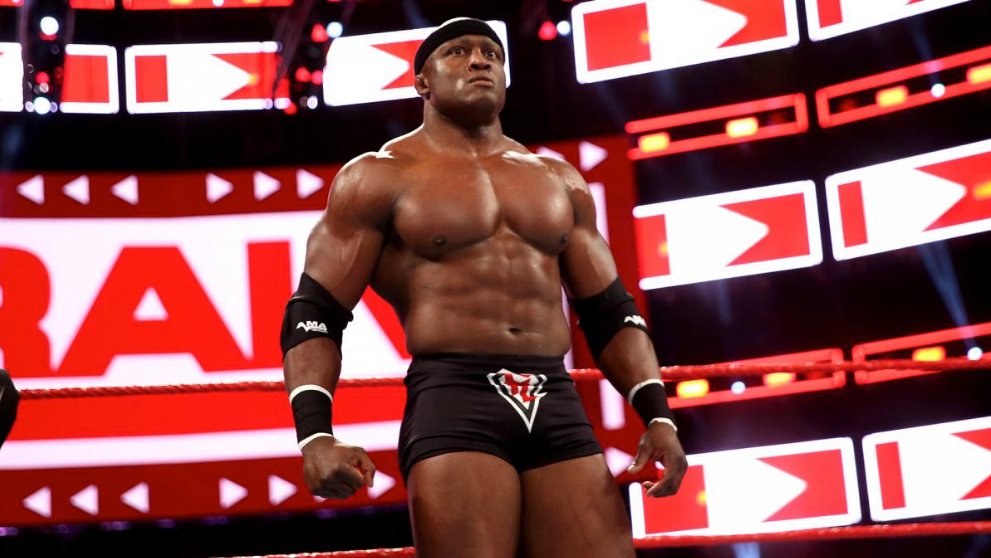 Bobby Lashley says he has unfinished business.
He's not the first person returning to a wrestling promotion after a long absence to say that he's back to settle an old score. It's pretty standard reasoning, really. The issue I'm having with Bob's continued insistence that he has unfinished business to take care of is pretty simple. Nothing he's done since his return has anything to do with his WWE past.
He debuted on the Raw after WrestleMania, where he beat up Elias. Elias was just starting his wrestling career when Lashley exited WWE in 2008.
His first major endeavor was to team with Braun Strowman in a feud with Kevin Owens & Sami Zayn. None of these men were in WWE in 2008. Owens & Zayn were in the indies while Strowman was in amateur strongman competitions.
After finishing Zayn, Lashley decided to target the Universal Championship. The Universal Championship was not a thing in 2008. The current champion, Brock Lesnar, was out of WWE during Lashley's initial run. The other top contender, Roman Reigns, was playing football.
None of this qualifies as unfinished business. When you look at Lashley's first stint in WWE, it's fair to wonder what business from then he could possibly finish in 2018. Let's look at his main opponents from those days & what they're doing now:
Simon Dean: In the financial planning business
JBL: In the financial analyzing business
Finlay: Working for WWE as a producer
Booker T: Occasionally working for WWE as an announcer
Big Show: Currently inactive as a wrestler
Umaga: Deceased
Vince McMahon: Making more money than ever while allegedly senile
John Cena: Making movies
There's not a lot of options there. Or any, really. I continued to rack my brain thinking of what Bob Lashley's unfinished business in WWE is…
I finally came up with five ideas.
5. He wants them to bring back ECW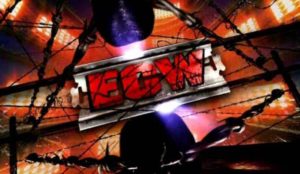 It's not like Lashley would be the first ECW alum that constantly tried to re-live his past. That whole business led to ECW's rebirth within the WWE umbrella to begin with. Once the original ECW guys got kicked out, they went to TNA to continue their re-living their glory days. They'll pass you by, glory days. In the wink of a young girl's eye, glory days. Glory days. I mean, that would be my theme song too if I had any glory days. I didn't, but maybe Lashley looks back to his time as ECW Champion the same way Sandman & Raven do.
4. He sold his stock options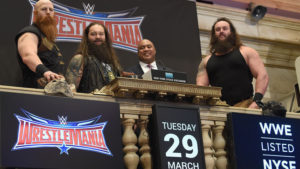 Bob was released by WWE on February 4, 2008. Part of every WWE severance package includes the sale of the company stock they're given when they enter the company. This is a true story that I didn't just pull out of my ass. When Lashley was released, the WWE stock price was at $15.60. It's a little bit higher than that today, and Bob wants his cut.
3. The "Black Lesnar" thing really pissed him off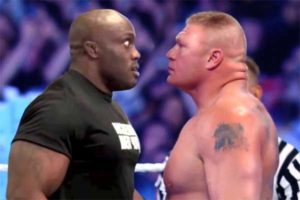 Its funny how Lashley & Brock Lesnar lead parallel lives yet have never crossed paths in the ring. Both men went to MMA after brief & successful runs in WWE. Lesnar went to UFC. Lashley wound up in Bellator & never made it to the big show. Though, considering current UFC booking, I expect Lashley to be Brock's first challenger for the heavyweight title if Daniel Cormier comes up short against the Beast.
The similarities between the two men were obvious early in Lashley's WWE tenure. A good number of fans took to calling Bob "Black Lesnar" because he was seen as an African-American version of Brock. Lashley hated the comparison and his unfinished business is to shut Brock & the fans up.
2. Needs to re-establish connection with Donald Trump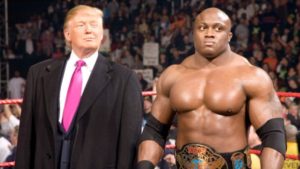 We all remember WrestleMania 23, where The Donald cemented his WWE Hall of Fame status by leading a young Lashley to victory over Umaga in the Battle of the Billionaires. Even then, Trump showed a knack for finding success for himself & his friends at the expense of everybody else.
Had Lashley been able to retain Trump's services as manager, who knows how high he could have gone in his original run. He probably would have blown John Cena out of the water, given Trump's business savvy & gift for selling people on things that may or may not be true. Lashley knows that WWE still has strong ties with Trump, and wants to use them to re-establish the relationship.
1. He's a spy
But for who?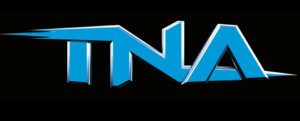 To Be Continued…