Top 5: Wrestling Free Agency Moves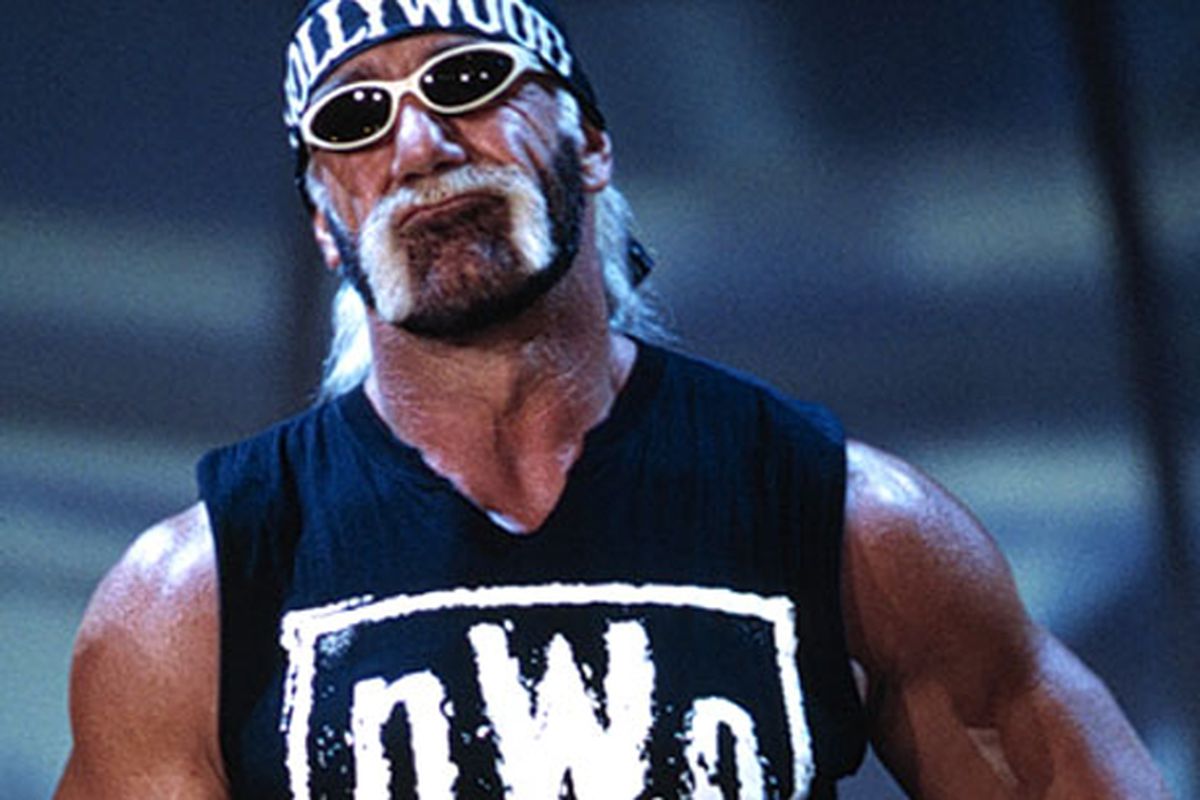 It's one of the best times of the sporting year: Free Agency! Both the NBA & the NHL started their free agent signing periods over the weekend, and players are making moves in hopes of improving their position in life. You might have heard about LeBron James going to the Los Angeles Lakers, John Tavares signing with the Toronto Maple Leafs, or even guys like Kevin Durant & Paul George re-signing with their current teams. It's fun times for most people involved.
Pro wrestling has certainly had its share of talent movement over the years. Wrestlers often move from promotion to promotion looking to improve their quality of life. There was a lot more of this back when there were more viable promotions, of course.
Here are the Top 5 Wrestling Free Agency Moves.
5. Stan Hansen & Bruiser Brody to All Japan (1981)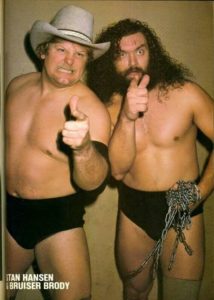 Jumping between All Japan & New Japan Pro Wrestling simply wasn't done back in the day. You were either with Giant Baba or Antonio Inoki for life. The bitter feud led to some bidding wars & wrestlers making tons of money to prevent the embarrassment a jump would create for the promotion losing talent. Hansen & Brody were two extremely successful foreign wrestlers creating a lot of interest in New Japan, and Baba convincing them to leave for All Japan shocked the wrestling world at the time. It was like two members of the Boston Red Sox choosing to sign with the New York Yankees.
Brody didn't stick around long, because that wasn't Brody's way. Hansen spent the next two decades as All Japan's top American wrestler & had a loyalty to Baba that no other promoter would enjoy.
4. Lance Russell to CWA (1977)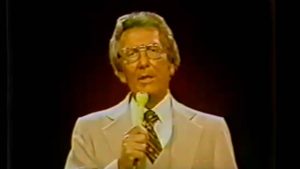 Most people will agree that the wrestlers are the most important part of any show. One notable exception was Memphis-area announcer Lance Russell. Russell was around Memphis wrestling even longer than Jerry "The King" Lawler, in fact he was the one that gave Lawler his break by showing his artwork on television. When Lawler & Jerry Jarrett split from Nick Gulas & formed their own promotion, they knew there was one piece of talent that they needed to have. He had more credibility with the local audience than anybody. Complicating matters a bit was the fact that Russell also served as program manager for WHBQ, the station airing Gulas's show.
Russell agreed to join Jarrett & Lawler, and left WHBQ to work for their promotion full-time. Lance's presence on WMC was proof to the area's wrestling fans that Jarrett & Lawler's promotion was the new big game in town.
3. The Fabulous Freebirds to World Class (1982)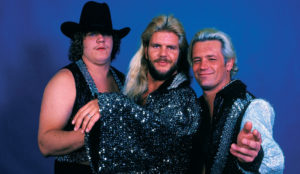 Fritz Von Erich's Dallas-based promotion needed a little spice. His sons were proving to be worthy successors to the family name, but they needed competition. Enter Michael "P.S." Hayes, Terry "Bamm Bamm" Gordy, & Buddy "Jack" Roberts. The Fabulous Freebirds had already established themselves as top players in Mid South, Georgia, Memphis & other territories. Hayes made his way to Dallas as a single briefly, then once he saw what was going on he called Gordy & Roberts to let them know there was money to be made.
The Freebirds gave the Von Erichs exactly what they needed: the evil to their good. World Class business was never better than when Kevin, Kerry & David were going against Michael, Terry & Buddy. Every dynasty needs a Big Three.
2. Steve Austin to WWF (1995)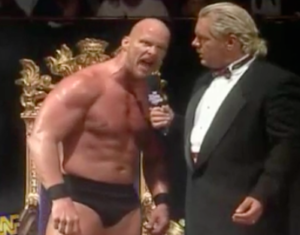 Stunning Steve Austin was one of WCW's most consistent performers in the early 1990s. Multiple US & TV title reigns & his team with Brian Pillman showed that Austin had all the potential in the world. WCW never could figure out how to tap into it, and cut him loose while he was on the shelf with an injury in 1995. After a brief stint in ECW, the free agent made his way to the World Wrestling Federation. The Ringmaster was a brief hiccup before Austin realized the potential fans always thought he had…and then some.
The man WCW couldn't see drawing on top ended up making the WWF more money than WCW ever earned.
Honorable Mention: Kurt Angle to TNA (2006)
TNA/Impact Wrestling has had most of the top wrestling stars of the 21st century make their way through the promotion. From where I sit, none of these free agent signings had the impact (pun kind of intended) that Kurt Angle did when he made the jump. WWE wanted him to go to rehab. Kurt didn't want to. He went to TNA instead, and continued a storied in-ring career with countless classic matches & championship victories. There were bumps along the way, but Kurt's come out on the other side.
Honorable Mention: Cody Rhodes to ROH (2017)
Cody operated as a free agent for a year after his departure from WWE, working for anywhere that would have him. In a rare move, he worked for ROH & TNA at the same time. In April 2017, he decided to make Ring of Honor his home promotion & exclusively work for them & New Japan Pro Wrestling. During his time with the company, the American Nightmare has taken over Bullet Club, held the ROH Championship & been a big part of the best business period in the company's history. Cody bet on himself & it's paid off.
1. Hulk Hogan to WWF (1983), Hulk Hogan to WCW (1994)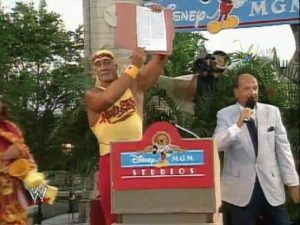 Vincent K. McMahon had a vision for the World Wrestling Federation. He wanted to take over the entire wrestling world. Screw the territories. In order for this work, he was going to need a heck of a top babyface. Enter Hulk Hogan, the hottest star in the industry towards the end of 1983. The Mania had started percolating in the AWA, but he was unhappy with Verne Gagne's direction & business methods. Vince made the call, and Hulk made the jump. The rest was history.
Hulkamania ruled the WWF for a decade. Once it was over, Hogan thought he was going to go into other things. Movies, TV, stuff like that. Eric Bischoff & World Championship Wrestling had other ideas. They had been #2 to the WWF for years & never really gotten all that close. Adding Hogan immediately raised their profile. A couple of years later when he turned heel, they left the WWF in the dust. At least temporarily. The odds of that ever happening without Hulk making the move weren't good.
King's WrestleMania Rewind: Stone Cold VS. Scott Hall (WrestleMania X8)
Chris King is back with another WrestleMania Rewind, looking at the NWO's Scott Hall battling Stone Cold Steve Austin at WWE WrestleMania X8 from Toronto!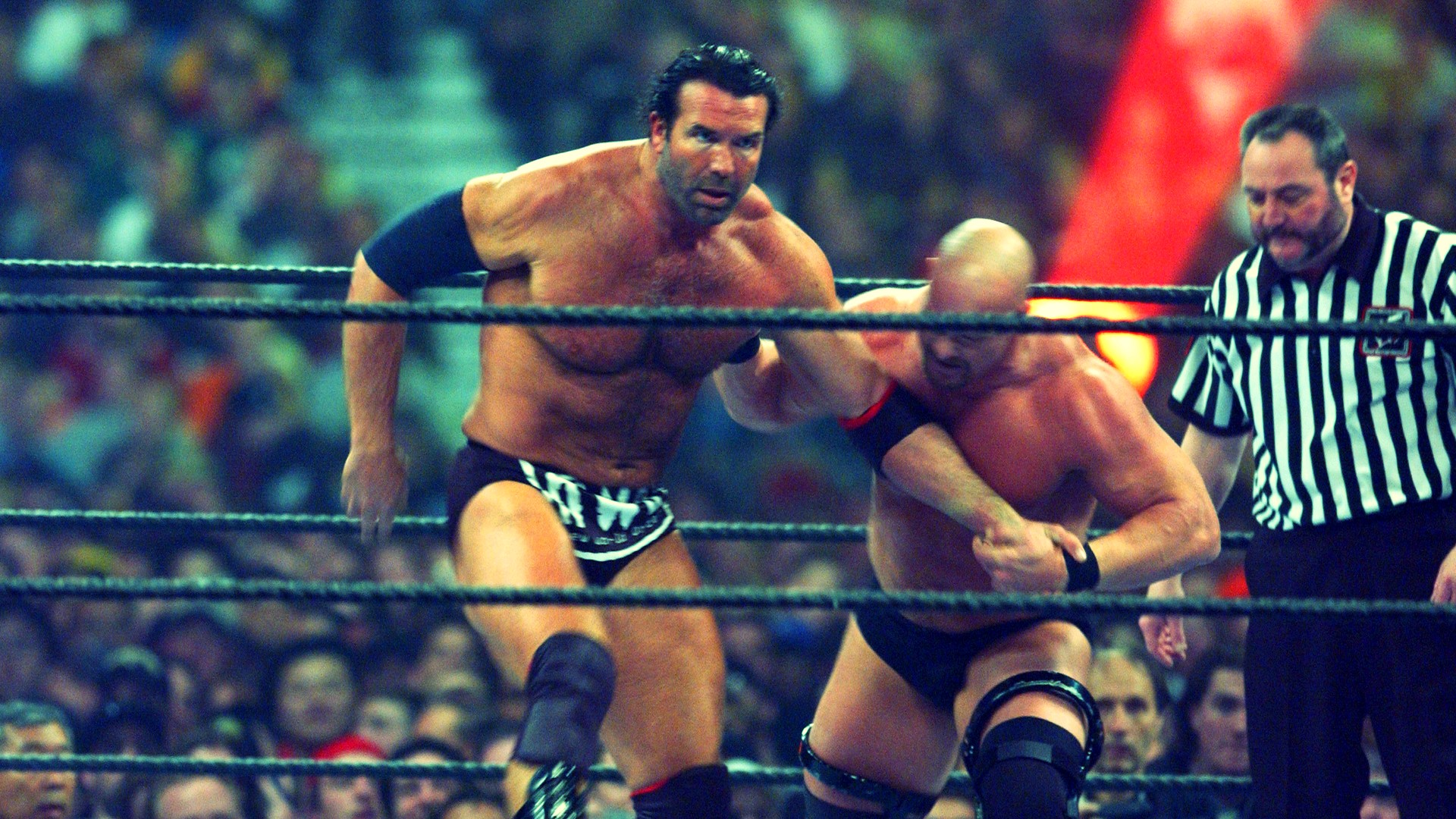 Chris King is back with another WrestleMania Rewind, looking at the NWO's Scott Hall battling Stone Cold Steve Austin at WWE WrestleMania X8 from Toronto!
Chris King is back this week with another edition of WrestleMania Rewind, where he is rewatching all the past Mania matches and feuds. This week you're in for a treat as we look back at 'Stone Cold' Steve Austin vs. Scott Hall at WrestleMania X8.
In late 2001, Vince McMahon bought out his competition WCW and acquired the rights to a plethora of talent including Booker T, Eddie Guerrero, Chris Benoit, and the iconic trio known as NWO. Hulk Hogan; Kevin Nash, and Scott Hall were hell raisers, and what better way to make a name for yourself than take out the two top superstars in the WWE The Rock, and Stone Cold?
The NWO cost Austin his chance at becoming the Undisputed Champion at No Way Out during his match with Chris Jericho. Adding insult to injury, the NWO spray-painted 'The Texas Rattlesnake' with their brand logo just like they did in WCW. As you can imagine, Austin was pissed and out for revenge against the group and primarily Scott Hall.
Hall would challenge Stone Cold to a match at WrestleMania 18. Both superstars beat the living hell out of each other leading up to this highly-anticipated match for who runs the WWE.
The glass broke and Stone Cold made his iconic entrance, and black and white NWO covered Halls' entrance alongside Kevin Nash. With the odds stacked against 'The Toughest S.O.B' could Austin or NWO prove their dominance? Sadly the NWO  broke up that very night when Hulk Hogan came to the aid of his adversary The Rock after their 'iconic' dream match. Stone Cold would ensure the victory with the Stunner. Hall would perform an Oscar-worthy sell over the finisher.
What a time to be a wrestling fan in the 2000s when nothing was impossible for WWE. Who would've thought WCW would go out of business and Hogan would make his long-awaited return to WWE?
King's WrestleMania Rewind: Seth Rollins vs. Kevin Owens (WWE WrestleMania 36)
Chris King takes a look at the most underrated WWE WrestleMania matches, and starts off with Seth Rollins battling Kevin Owens at WrestleMania 36!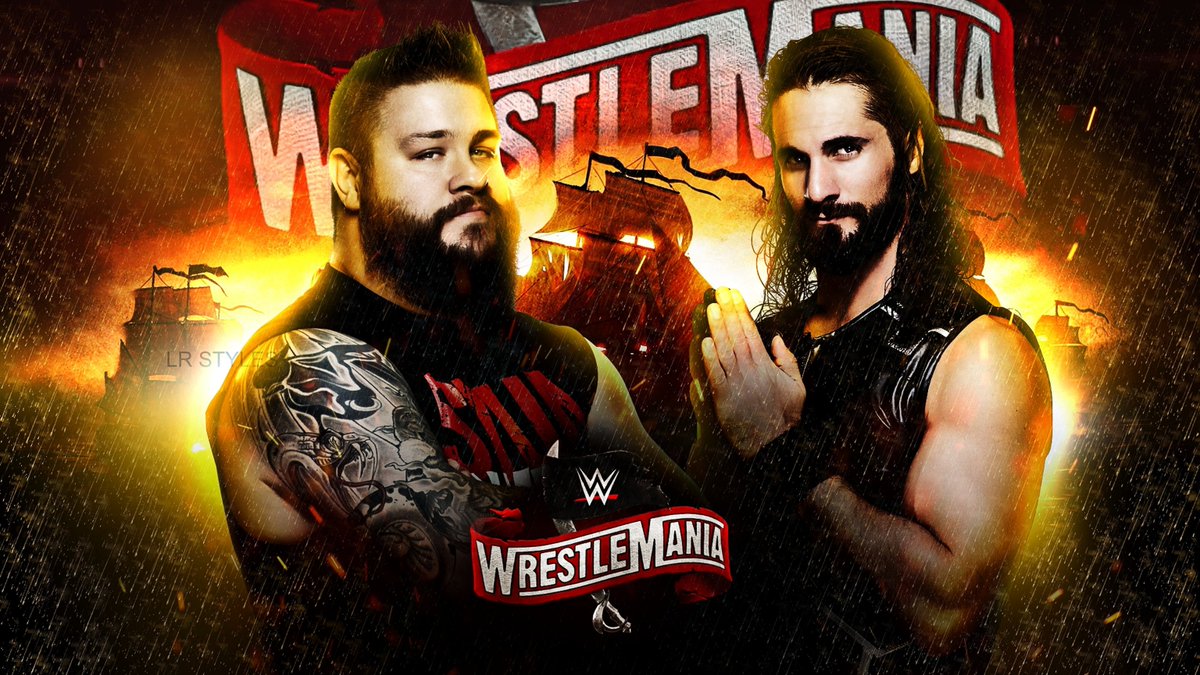 Chris King takes a look at the most underrated WWE WrestleMania matches, and starts off with Seth Rollins battling Kevin Owens in the WWE Performance Center at WrestleMania 36!
Chris King is starting a new series heading into WrestleMania season dubbed WrestleMania Rewind. Each week he'll be going back and sharing his insight over underrated matches at the Show of Shows. First up, is Kevin Owens vs. "The Monday Night Messiah" Seth Rollins at WrestleMania 36.
At the 2019 edition of Survivor Series, Rollins sacrificed himself during the men's traditional match allowing SmackDown to ultimately gain the victory. The following night the self-proclaimed Messiah, berated the whole roster but KO was not having any part of it. Owens quickly became a huge barrier in Rollins' cause for the greater good. The Authors of Pain attacked Owens with Rollins' character in question.
Owens finally had enough of his rival's mind games and torment and challenged Rollins to a match on the Grandest Stage Of Them All. Rollins mockingly accepted his challenge and the match was made official for night one of WrestleMania. Owens came out of the gate beating the holy hell out of the Monday Night Messiah trying to achieve his long-awaited moment at Mania but, Rollins tried to steal a disqualification victory by using the ring bell.
Owens hellbent on revenge provoked Rollins into turning their encounter into a no-disqualification contest where the fight could be taken all over the empty arena. The highlight of the match, was when KO used the WrestleMania sign to deliver a thunderous senton bomb through the announce table. Owens would secure the victory with a Stunner in an incredible match. Despite having no crowd during the pandemic era, both KO and Rollins put on an intense performance under the brightest lights.
In my personal opinion, this was a great feud that helped both superstars in their transformation as compelling characters for years to come.