What Will WWE Do To Revitalize Asuka As A Title Contender?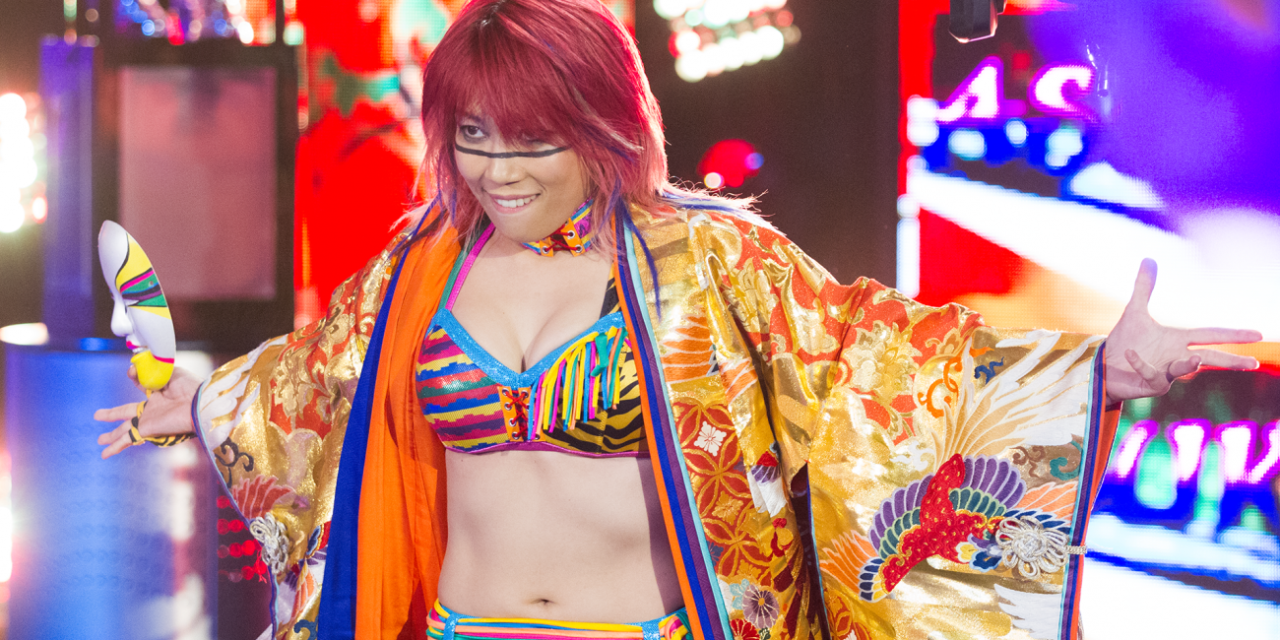 I thought Asuka was supposed to be the next big thing in WWE's women's division. Evidently, I missed the memo that she has become nothing more than a part of the company's machine.
Questionable booking decisions have made the Empress of Tomorrow as average as Aiden English in the ring. Bad storylines, where she has lost repeatedly to Carmella has made the company look foolish in how it has promoted the International star. Now, it appears Asuka is a woman on an island with no chance for a run with the SmackDown Women's Title.
The storyline on Raw involving Alexa Bliss, Nia Jax, and Ronda Rousey prevent Asuka from moving back to Monday night and the sifting through the muck of both rosters to find a true opponent for the former NXT star is quite disturbing. I'm not the only one who thinks this might have been one of the bigger mistakes by WWE this year.
Even with the promotion of an All-Women's pay-per-view and stories all over the Internet about how women can help the company's bottom line have nothing to do with the disrespect Asuka has received since her loss to Charlotte Flair at WrestleMania 34.
Flair's leave of absence hurt Asuka the most. Becky Lynch has not been elevated to Carmella's No.1 contender. The IIconics are now the flavor of the month, challenging Asuka on a weekly basis. It's disturbing at best, unfreaking believable at its highest boiling point.
I didn't understand why WWE would change Shinsuke Nakamura's character, turning him heel after WrestleMania 34's loss to A.J. Styles, but now I get it. Would the company consider the same thing with their female sensation? Is there a heel turn in Lynch's future, setting up a confrontation with her "friend"? Where will Naomi fit in all of this when the creative team wakes up to realize the grave mistake it has made.
This isn't about booking, this is about how the McMahons plan for their Asian import. She is dynamic in the ring but does a poor job in promo work. She needs a manager to be more effective. She needs Paul Heyman, but that won't happen.
Jim Ross, in a recent interview with wrestlinginc.com, said he wasn't happy with WWE's decision to put Carmella over in their recent matches at first. Now, he said it may help Asuka while the company continues to push the current blue brand champion as the best villainess they have.
"[Asuka's booking] has been controversial, no doubt about that. I don't believe that a fluke loss sets anybody back to a place they can't recover from whatsoever," Ross explains. "And I think that the fact that one of the things that might have hurt Asuka is that if she had lost to someone that the fans believe to have more credibility in the ring from bell-to-bell than Carmella is perceived to have, whether that be right or wrong, there would be less of this pissing outside of the tent thing."
Fans wanted to see a title around her waist from the moment she left NXT and was promoted to the main roster. Now, it seems she is standing in wrestling purgatory, which is a spot no performer wants to be in.
"Asuka is a gem. She's exotic. She's a battler. She's a real keeper. And I think the cream will rise to the top. I'm really optimistic about a lot of things in life, but I really think Asuka is going to be in fine shape over the long haul. Please be patient and if you can't be patient, change the goddamn channel."
WWE will make this work, somehow. The women on the blue team are in limbo because the roster is not whole. A change is coming – it has to. For now, we all sit and wait, and hope the creative team gets it right. There is too much talent to waste here – especially for someone who was billed as the unstoppable force.
Will we see Asuka in the main event picture once again this year? Possibly. Will it be part of a picture with her going over Flair or Lynch? Hopefully. I thought Carmella was the bridge of the two babyface champions, but evidently, WWE is comfortable with the SmackDown Live women's division. I'm not and neither are the fans.
Evidently, it does not matter. As long as Asuka gets her opportunity once again, the company that brought her to the main roster to change the dynamic of women in this business had better get it right down the li