What's the endgame for Ring of Honor?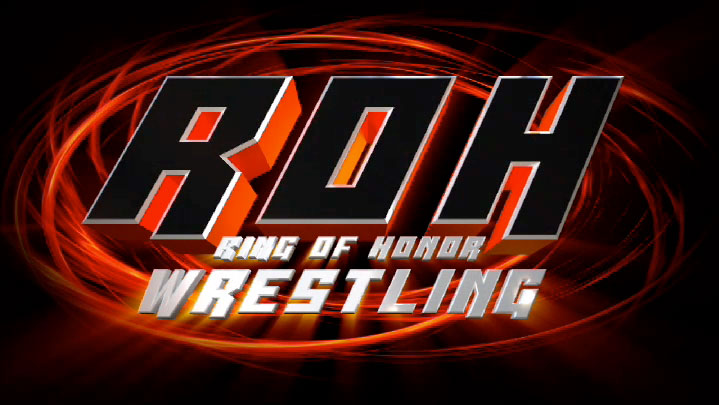 This past weekend was a big one for me as I took in my first Ring of Honor pay per view show.  (You can see what I thought about it here.)  While I was impressed with a few guys on the show, and thought the action was pretty good in general, I was left with some questions about what exactly they're trying to do as a company going forward.  On the one hand they seem to be in a pretty good place now having built in TV coverage (they're owned by the Sinclair Broadcasting Company) working with New Japan and featuring the hottest non-WWE wrestling act in the Bullet Club, some of their decisions sure look like they're not really trying to get any bigger than they are, while other decisions suggest they might be.  While I don't think they would ever overtake WWE if they tried and got a little lucky they could definitely cement their position as the number two company in the U.S.  So what is it that I'm perplexed about?  A few things:
The Bullet Club
The 800 pound gorilla in the ROH room is indeed the Bullet Club.  Any given week on ROH television you're bound to get a main event featuring Cody, The Young Bucks, Hangman Page or Marty Scurll.  The just finished pay per view Best in the World, had all five of them spread across the top three matches all of which were title matches.  Cody and Scurll are regular challengers for the World Title (Cody held the title last year), the Bucks are perennial Tag Team champions or number one contenders, and Page is in the TV title picture.  The Bucks have also held the Six Man Tag Team Titles with Kenny Omega (a former leader of the Club), and current NXT North American Champion Adam Cole was a former Club member and ROH World Champion.  Bullet may or may not be fine but they're definitely a dominant force.  But are they taking up too much space?  And what happens if the key members opt to secure the bag by going to the WWE?
The answer to the first question is a resounding yes in my opinion.  The ROH World Champion since December, Dalton Castle, was relegated to an afterthought every week on TV as we went were subjected to all things Bullet Club up and down the card from the proliferation across the various title scenes to the feud with Omega.  Castle's title victory was hailed as a big deal when it happened but after a while you wouldn't guess he was the champion if you had to pick someone.  He's not the only casualty; Jay Lethal has been pushed down to a redemption angle against all the ROH regulars who'd beaten him over the past year.   Castle's character/persona scream 'Please sign me Vince McMahon!' so if this de facto relegation continues and such an offer is made he may very well take it.  And speaking of signings, it's no secret that Vince is ready to throw buckets of cash towards Kenny and the Bucks.  While they've been content to stay where they are and have been doing fine financially, they might be willing to go for one steady paycheck over several smaller ones.  And if ROH doesn't find the space to properly boost it's regular guys they could find themselves holding a different kind of bag.
The Women's Division 
Kudos to ROH for starting up a Women's division, but what in the hell are they doing?  You wouldn't know who the Women's champion even if they told you, there doesn't seem to be any consistent roster and it took several months for them to make it higher than the pre-show on a pay per view.   And even that was an eight woman tag match like the WWE used to throw the Diva's division into all the time.  I'm all for them having a women's division but are any of the women here benefiting?  Impact Wrestling has had a better women's division for some time; theirs was often better than what WWE was offering up.  This one is real bootleg right now and I can't name any one that stands to come out with a higher profile by being in it.  Right now if you're a woman wrestler and you're not in WWE I'd advise you to go anywhere other than ROH.
But it doesn't have to stay that way.  Showcase your champion on TV some, maybe do some title matches, and get some number of women to consistently work on TV and they can make some headway
NJPW
Right now all appears to be well between the two companies.  New Japan has been sending guys over here to work with, and ultimately do jobs for, ROH guys and some of the ROH guys have been working in Japan for a while themselves.  They've also both sent guys to some of these quasi-indie shows and will be doing the same on September 1 for All In.  But this can't go on forever.  New Japan is trying to make serious inroads into the U.S. and at some point there can only be one second place company.  At least that's what I'm thinking.  I could be wrong, but right given a choice of serious wrestling companies to watch I gather more people would pick New Japan so with that in mind do you keep up the same level of cooperation if you're ROH or do you strike out on your own at some point?  Partnerships between wrestling promotions are not built to last as eventually one company or the other turns sour on how things are going.
The turning point will likely be what happens with the Bullet Club and Omega.  Without them there isn't much justification to keep the talent sharing going between the companies so ROH may try to lock down Hangman Page and Marty Scurrl to preserve what's left and not bother with the NJPW they import periodically.  On the flip side I don't see New Japan putting a whole lot of value in Cody and as good as Scurrl and Page are NJPW can get by without them dropping in from time to time.  The question is whether or not ROH would want to get out before having a choice forced on them by circumstances or just ride it out as long as possible.  If they're interested in real growth then that's a matter they need to tackle and not have thrust upon them later.
Now I know it looks like I'm taking a dump on the company, but I'm really not.  They have lots of talented guys there and put on a pretty decent show with some great matches sprinkled throughout.  But they have a real unclear, schizophrenic way of doing things that both helps and hinders them at the same time.  Whether they choose to change that and how will go a long way towards determining just how far they can go.