Why WWE Should Spread Out It's Superstar Debuts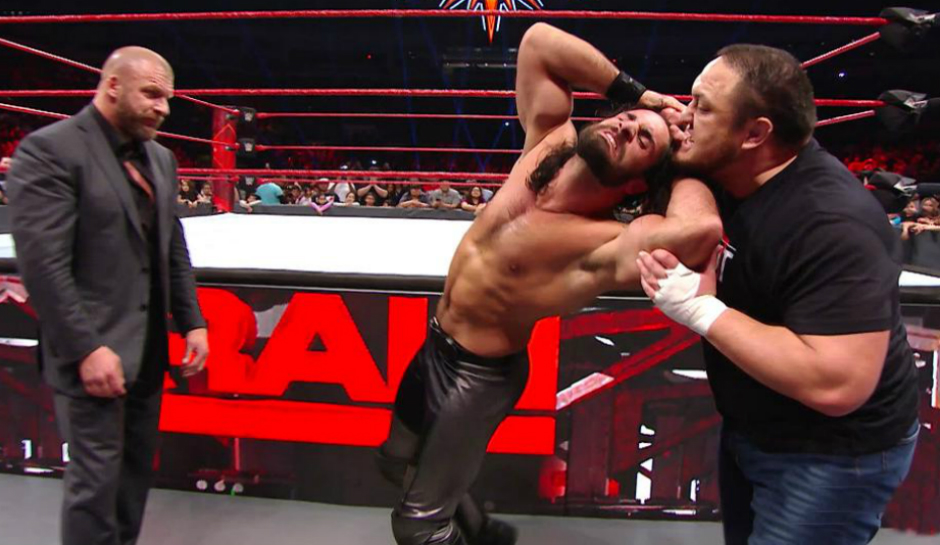 The week after WrestleMania is always a good time. On the Raw and SmackDown broadcasts after the show of shows, the diehard crowds are usually treated to a string of debuts and call ups from NXT. Though the initial pop may be huge, WWE has really excelled in killing the momentum of newly debuting stars this year.
Stars like the Authors of Pain and Andrade 'Cien' Almas have all just started to be featured on their respective shows three months after their "debuts," which begs the question: should WWE spread out these NXT call ups to where they actually make sense?
The Answer is Yes
Now I love a good night after WrestleMania as much as any wrestling fan, if not more. I just do not see the point in calling up such a large amount of stars from NXT when the roster is clearly overflowing as it is. With such large rosters and such little TV time, I'm not sure how WWE expects all these stars to make an impact in the month after WrestleMania.
WWE clearly wants the buzz and notoriety that these new talents bring, but it seems that they do not intend to really utilize them beyond that; at least not for a good while.
SmackDown's 2018 Debuts
Andrade 'Cien' Almas had a few matches when he first came on to the scene, but an injury to Sin Cara kept Almas away from the ring until mid-July. Yes, you read that correctly. Sin Cara's injury kept Alams from the ring. I assume WWE just wanted Almas to wait for Sin Cara to return for a proper feud, but also…why was he on the bench in the meantime? I understand that Almas was supposed to come in and go right into a feud with Cara, but I'm sure there were other things for him to do in the past month while Sin Cara was out.
Also a SmackDown issue, Sanity just had their first SmackDown appearance ever in June. They were sent to SmackDown in the 2018 superstar shakeup in April. So my question is- why tell us they're going to SmackDown if you're not going to introduce them for 2 and a half months? I was really happy to see them get called up, but why not make their entrance to SmackDown a surprise instead? This just felt like a spoiler that took forever to come to light. WWE should have just introduced Sanity when creative actually had something for them.    
Raw's 2018 Debuts
Keeping with the pattern of "debut them when creative has something for them," the Authors of Pain also hit the scene in April. They came to Raw on the night after WrestleMania, they won a squash match or something, and they weren't really seen again until June or July. They aren't even seen consistently nowadays. It's a whole remedy for blue ballsing the fans, and WWE creative is the real author of pain there. Why debut these colossal dudes without some sort of objective? At least let them make squash soup every week, at least they get seen for that.
An actual few debuts that worked for Raw though are Drew McIntyre and Ember Moon. Honestly bravo WWE on Drew's debut- it was cool and fun. Ember Moon has also been getting airtime on Raw each week albeit that she hasn't gotten into a feud yet. The point is that these are fine. They clearly got the best end of the deal out of all the stars who debuted on WWE TV in a short amount of time.
Conclusion
I've said it about three times and I'll say it again. Do NOT debut anybody unless they have a spot on the show and a creative direction moving forward. It's just silly that these exciting debuts happen just to flounder out when WWE realizes that they don't know what to do with the chicken after showing us it's eggs. Weird analogy, but you get the gist.
It's time to let creative dictate timing. I hope WWE realizes this and capitalizes on the right time and place for debuts in the future.