Wrestle-1 Tour 2018 Outbreak Part 1 Results & Review (6/13/2018)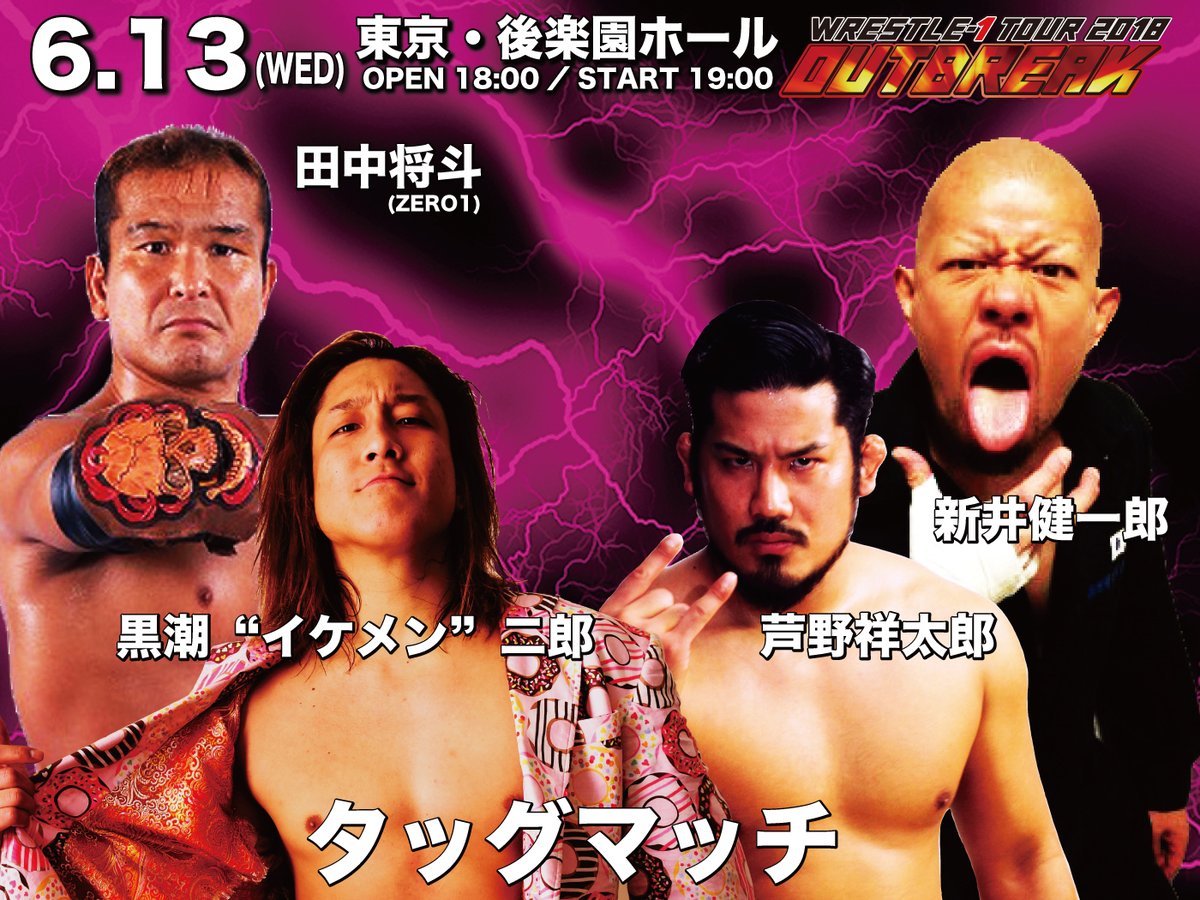 We are back at Wrestle-1 as the schedule last month was a bit hectic and had to skip the show due to too much going on.
I'll just tell you what happened. Last show we did, Manabu Soya and AKIRA won the Tag Team Championships and were challenged by Kumaarashi and Shotaro Ashino in which they won the titles in May and lead to Kumaarashi to be the next challenger for today's show. As you can see in the title that it says part one and I added that because this is technically day two of this tour since day 1 isn't aired and the same with day three, so I wrote part one instead of day 2 for that reason. So we got a stacked card and plenty of surprises along with two titles matches, so let us…dive right in.
Singles Match
Ganseki Tanaka vs. Tsugutaka Sato
Review: I'm looking at the match card and I know it says the match is about eight minutes, but they do cut a bit of time from the earlier matches due to trying to make it about two hours for TV and sucks since I wanna see the full matches of the whole card and not just the upper half of it, takes away the feeling of watching a show and feels like I'm watching a recap for the first half. From what was available though it didn't look too bad at all since it looked like it was the newer talent fighting each other with mostly stiff strikes and submissions, they both looked good while doing what they needed for a simple yet effective opener. Due to half the bout being cut, not much to talk about than what I just said and Tsugutaka won the match with an Elevated Boston Crab.
Recommended: It wasn't bad, but the match being cut hurt my full opinion so skip it.
Tag Team Match
FUJITA & MAZADA vs. Ryuji Hijikata & Takanori Ito
Review: It started off with Ito and MAZADA going back and forth with punches and once Ito knocked MAZADA down, he kicked his foot up to hit him in the groin to take Ito down with him, clever. Ryuji was only in the ring once during this whole match and it was very brief since it was just FUJITA and MAZADA working on Ito throughout the whole match to get the heat and I actually do like them as a tag team and they flow nicely. MAZADA would try to go for the pin on Ito, but he kicks out at two and Ryuji would hit him with a Shining Wizard before he gets up and goes to the outside to prevent FUJITA from getting in the ring while MAZADA and Ito fight in the ring. Ito would get the upper hand on him with a few kicks to knock him down and would pick him up for the German Suplex Hold to get the win for him and Ryuji.
Recommended: Same problem as above, but this one was watchable at least.
Six Man Tag Team Match
Alejandro, Andy Wu & El Hijo del Pantera vs. Jun Tonsho, Kaz Hayashi & Kotaro Suzuki
Review: We got a six-man match-up with the three masked wrestlers taking on Kaz Hayashi as he leads the team with Jun Tonsho and Kotaro Suzuki.
Pantera and Hayashi start the match off and Pantera starts schooling him with his lucha style and a mix of arm drags, he would then hold his arm while walking on the ropes as Kotaro would try to shake the ropes to knock him down, but Pantera held on and bounced up to flip the both of them and that looks insane. Pantera would jump over Kaz to Dropkick Kotaro and it looked like he was gonna do a Suicide Dive and spins back into the ring before tagging Alejandro. Alejandro got kicked down right away by Kaz and kept going at it till he took an arm drag and he went to go for a tilt-a-whirl, but he slipped when he was going around for the second time and was able to still roll him up for a pin to try and cover it up for a two count and not Kotaro gets tagged in. Alejandro hits a Missle Dropkick and tags in Andy Wu who starts exploding with energy sweeping Kotaro after dodging a Roundhouse Kick, hitting a nice Frankensteiner off the top rope and would get a two count, but now Kaz and Pantera start getting involved in the match with all four of them going back and forth with Kaz and Kotaro first hitting a Handspring Elbow onto both of them, then Andy hits a Wheelbarrel into a Bulldog onto Kotaro, then Kaz hits a Jawbreaker, and then it ends with Pantera hitting a Tilt-a-Whirl Backbreaker to make all four men go down while Alejandro and Jun are standing in their corners until they actually get tagged in.
Alejandro and Jun start to hit each other with punches, but Alejandro would get the upper hand with a Springboard Crossbody and then a Springboard Dropkick and gets a two count. Jun then gets some offense when he dove through the ropes to hit a DDT and goes to the top rope, but Alejandro goes up quick to do an arm drag and then hits a Reverse DDT to go for the pin as the other four men go back in to break it up which ends with Andy and Pantera both doing a Hurricanrana to the both of them and diving to the outside to leave them alone again. Alejandro looked like he was trying to go for that Tilt-a-Whirl DDT which I forget what he calls it, but they both dropped and Jun would hit him with a Dragon Suplex for a two count and for good measure hits a Thrust Kick for the win. After the match, Jun stated that he wants a shot at the UWA Six Man Tag Team Championships.
Recommended: Solid six-man action despite some slip-ups and made me a fan of Pantera.
Tag Team Match
Masayuki Kono & NOSAWA Rongai vs. Koji Doi & Shuji Kondo
Review: Another tag team bout with NOSAWA and Masayuki taking on Koji and Shuji, and of course it started with Shuji and Koji hitting a Shoulder Block onto NOSAWA to knock him down. Part of the match got cut on this one too since it was mostly NOSAWA and Kono knocking down Shuji and it would work for a while until Shuji had one up for a Bulldog while hitting a Lariat on the other so he could tag Koji in for the remainder of the match and would get stopped by Kono as he attempts a Double Chokeslam on Koji and Shoji, but they would jump out of it to push him off for a Double Clothesline and as Koji went for the pin, NOSAWA would hit a Shining Wizard. Eventually, Koji would hit a Facebuster on Kono and then applies the Nankinjogatame to make him tap out.
Recommended: The match was okay, so up to you.
– After the match, NOSAWA was still in the ring as he says that it's time for there to be some excitement for Wrestle-1 and that is why he called a friend in. Out came CIMA along with several of his wrestlers from OWE (Oriental Wrestling Entertainment), as they made their presence known in the W-1 ring. Joined by T-HAWK, El Lindaman, Takehiro Yamamura, Gao Jingjia & Zackery Wentz (Dezmond Xavier was also announced to join later), the group known as STRONG HEARTS, has declared an all-out war against WRESTLE-1. CIMA stated that he will bring much-needed life to W-1. Which Vice-President Kondo took offense and Hayashi as well was not happy with the call-out against their promotion. CIMA and Shuji Kondo had an initial stare-off, but then T-HAWK got into Kondo's face to assert himself against the veteran. Jun Tonsho, Hayashi's current protege, even shoved CIMA to the mat. The OWE boys made a wall in front of Tonsho which lead to Hayashi pulling his boy back. The group will begin compete in W-1 on the June 22nd show at the Shinkiba 1stRING, as President Hayashi stated that the event card will be changed soon. All I can say about this whole ordeal is holy shit. I'm so glad OWE is getting a chance to shine and I feel like this little partnership could help open new doors for the both of them. OWE is a promotion in China which is lead by CIMA himself and is in charge of running it once he left Dragon Gate while still being apart of the company. This feud made me excited and I can't wait to see what happens. (Credit to puroresuspirit.net for the details as what was said.)
Tag Team Match
Kenichiro Arai & Shotaro Ashino vs. Jiro Kuroshio & Masato Tanaka
Review: Since Kumaarashi is busy with his upcoming title match, his tag partner, Shotaro Ashino had to pick someone else from Enfants Terribles to team up with him and he picks Kenichiro to take on Jiro 'Ikemen' Kuroshio and Masato Tanaka which I didn't see coming. I also love how Masato is also wearing Jiro's jacket for when he wrestles as his partner, that's just awesome to me.
Masato and Ashino look to be starting it off and we get some nice chain wrestling for a moment and Masato would get the advantage first while popping his jacket a little, but Ashino gets mad and hits a European Uppercut on him and Masato strikes back and hits a running forearm to the corner before tagging Jiro in as he starts to chop Ashino and while he can to the ropes, Kenichiro opened the ropes up for him to fall to the outside. Kenichiro would attack Jiro on the outside for a moment before putting him back into the ring so he could get tagged in and hits Jiro with the Kitchen Sink to knock him down before going over to the corner where Ashino is sitting on the top turnbuckle as Kenichiro goes up behind him to stand on his shoulders and fall down for a Double Stomp and gets a two count. Kenichiro would run towards Jiro, but Jiro jumps up to make him tackle the turnbuckle post and gives Jiro time to hit a Dropkick off the top and tag Masato in who gets the hot tag and even takes the jacket off, how could you!? Masato would have Kenichiro in a DDT position and Ashino runs in to try and break it, but gets caught in a Stunner while hitting the DDT at the same time, but his momentum would end when Kenichiro hits an Atomic Drop and a Spinning Neckbreaker to knock Masato down. Ashino gets tagged in now and hits a Running Uppercut to Masato and then Masato hits a DDT before he could tag in Jiro who then slaps Ashino with part of his jacket before having him go outside to hit an Asai Moonsault. It looked like Jiro went to go for a Springboard, but Ashino catches him for a German Suplex as they're both down while Jiro tries to make the tag, but Masato was knocked down before he could reach him which lead to a two on one assault on Jiro with another Running Uppercut while Kenichiro hits an Alabama Slam. Ashino would hit two German Suplexes and he was going for a third until Jiro grabbed the ropes to try and fight it, but Ashino hits his head to make him let go and attempts a third, but Jiro filled out of it and its a Cradle Piledriver and goes to hit his Moonsault Press for the win, but Kenichiro grabbed the referee's hand to stop the count. Ashino would finally apply his Ankle Lock to try and make Jiro tap and he tried so hard to break out of it, but was unable to for a while until he surprised him with the Ikemen Flash roll-up and gets the surprise victory over Ashino! After the match, Jiro told Ashino that he and Masato want a shot at the Tag Titles at the June 22nd show.
Recommended: Very solid match, worth the watch.
WRESTLE-1 Cruiserweight Title Match
Seiki Yoshioka (c) vs. Yusuke Kodama
Review: Seiki is set to defend his Cruiserweight Championship for the fifth time as his next challenger is Enfants Terribles member, Yusuke Kodama who looks to bring the belt over to his faction so they would have more gold while Seiki is proving that he's still on top of the division.
It looked like they were trying to see who can outsmart who during the beginning of their sequence with Kodama ducking on of Seiki's strike to slap him in the face and later on, Seiki would stop himself from jumping over Kodama so he could kick him when he was down, but then Kodama got the upper hand when they were outside and he tripped Seiki from the apron to knock him down as he now gets the heat in the match. Kodama would have Seiki in the corner to chop and punch him around and Seiki would try to turn it around to have him in the corner to go for a kick, but Kodama would duck it to have him back in and hits a Running Forearm along with a Brainbuster for a two count. Kodama went for a Reverse DDT and Seiki would flip out of it as he delivers some kicks to him until Kodama raked his eyes to do an Irish Whip which Seiki reverses and hits a Cruiser Kick to knock Kodama down and tops it off with a stiff Enziguri and an Axe Kick to get a two count. Seiki would have Kodama by the ropes and gets hit to give Kodama time to try and hit a Springboard DDT, but gets pushed off into the corner for Seiki to hit a Shining Wizard, Enziguri, and a Running Dropkick to knock him down, but now they're on the top rope but Seiki has him down to hit the Tree of Woe for a two count. Seiki would attempt to go to the top rope, but Kenichiro went out to distract Seiki only to get knocked down, but it was enough time for Konada to recover and push him off the top rope to make him go outside where he attack him for a bit and try to get a count out victory and once Seiki got closer, Konada would run and do a flip to the outside onto Seiki to get him back in as he hits a Diving Forearm shades of AJ Styles to get another two count. Konada isn't done yet as he picks Seiki up for a Powerbomb right away and still gets a two count as Konada now attempts to pick him up, but Seiki would fall back down which leads to Konada to mock him a bit to make him get up as he picks him up again to go for a Fisherman as Seiki fights out of it and hits two Roundhouse Kicks to make them both go down. Seiki would get up first and starts to grab his arms so he could stomp him down for a bit until he picked him up for a Devastation Kick and a Pump Handle Driver for a two count. Seiki looks to end it with the PK but Konada would fall down before he could get a chance to kick him and plays possum by rolling him up for a two count and as Seiki tried to kick him, Konada catches the leg to hit a German Suplex, but Seiki gets back up and kicks him down a few times to try and do it again, but Konada hits a Bloody Sunday for a two count. Konada would pick Seiki up for a Fisherman Buster for another two count, but Konada quickly goes to the top rope so he can hit his Mad Splash and we have a new Cruiserweight Champion!
Seiki Yoshioka has held the belt for 284 days with four successful title defenses under his belt and he definitely had a solid run with the title, but I can't be mad with Konada winning the belt either since he definitely delivered in this match here to earn this win. After the match, Konada would start to mock and humiliate Seiki a little bit until El Hijo del Pantera came out to not only make the save, but to also assert himself as the next challenger for the championship, but we don't have the official date for it as of now but I am excited about it.
Recommended: Great match, definitely worth the watch.
WRESTLE-1 Title Match
Manabu Soya (c) vs. Kumaarashi
Review: After losing the Tag Team Championships to Manabu and AKIRA, Kumaarashi would betray his partner to join up with Enfants Terribles to get a rematch for the titles with his new partner and former WRESTLE-1 Champion, Shotaro Ashino and they were able to get the titles together which made Kumaarashi the next challenger for the championship. Enfants Terribles now has all but one title now due to Konada just winning the Cruiserweight Championship and both Ashino and Kumarrashi still being champions, all that's left for them to take now is Manabu's title and could make Kumarrashi a double champion if he can somehow pull out the victory here, so let's see if he can.
We get a bit of a slow start with the two locking up and pretty much a headlock until Manabu pushed Kuma off as they both shoulder tackle each other back and forth for a bit as Manabu was able to knock Kuma down and starts to kick him. Manabu went for an Irish Whip and gets reversed as Kenichiro would grab Manabu's legs to pull him to the outside and hit him with a chair on his injured ribs while Kuma distracts the referee and before the referee turned around, Kenichiro was on the other side as Kuma would stand on the ring apron to hit a Senton on top of him while Manabu was laying on two chairs.I'm loving the selling with Manabu's ribs since it's not over the top and makes it feel like it's a legit injury while trying his best to fight off Kuma and gets knocked down with a knee in the gut and would even do a Vicegrip on his injured ribs before hitting another Senton for a two count. Manabu would get a small comeback when he runs from the ropes to hit a Flying Clothesline and then a splash in the corner with a Bulldog and then a Neckbreaker right after to only get a two count, but he would pick him up for a quick DDT for another two count and when he tries to throw him into the corner, Kuma would reverse it to throw him in and run after him only to get kicked in the face so Manabu can attempt a Crossbody, but Kuma catches him for a Bearhug and gives him a Backbreaker before Manabu could fight out of it. After applying a Torture Rack onto Manabu, Kuma would attempt to go for a Piledriver a couple of times only for Manabu to flip him over to get some time to regain his stamina and the two would brawl back and forth until Manabu had him dazed with his double-handed chops and ran in for a Spear, but Kuma catches him in time and it looked like he was going for a Suplex, but Manabu reverses it into a Brainbuster and he's down. Manabu would go for a Spear and a Death Valley Driver to get a two count and it looks like he's calling for the Wild Bomber, but Kuma would hit his arm twice to prevent him from hitting it and would hit a Lariat of his own, but Manabu would headbutt his arm before the collision and now the two try to Lariat each other to knock the other down and it wasn't working until Kuma actually hits his first but he calls down with him. Kuma goes to the top rope only for Manabu to get up to fight him off and he hits a Superplex before getting up to try and hit the Wild Bomber, but Kuma catches him to tackle him to the turnbuckle and knocks him down before he climbs up again to hit a Senton off the top rope, but he's too weak to make the cover otherwise that would've been it, but he tries to pin him anyway and it's already too late as he kicked out. The two would get up slowly and start clubbing each other in the chest until Manabu was too weak to hit him and Kuma picked him up to only get hit with a headbutt, and now Manabu tried to pick him up and gets caught in a Powerbomb instead as Kuma goes for the cover again and Manabu kicks out once more. Kuma went to the top rope to hit one more Senton but Manabu would roll out of the way and hits a Wild Bomber on the back of his head and then one more to go for the pin and Kuma kicks out, but Manabu would hit one more Wild Bomber and this time he gets the win and still champion!
After the match, no challenger came forward, but the W-1 GRAND PRIX will begin on July 1st with the winner earning the right to challenge on September 2nd. Last year we had Ashino taking on Jiro for the WRESTLE-1 Championship on that same show and it was my favorite match of that year, so I'm definitely excited to see who will fight Manabu this September.
Recommended: This was a great match with nice storytelling, definitely give it a watch.
Overall: Aside from the first match being average, this was honestly a great show and one of the better ones that I've covered on here for sure. With the invasion of CIMA and OWE, new Cruiserweight Champion, and just a solid main event, I'm very excited to see what the next show brings.
Favorite Match: Seiki Yoshioka vs. Yusuke Kodama
Least Favorite Match: Ganseki Tanaka vs. Tsugutaka Sato
Score: 8/10
(NOAH) WEEKLY NEWSLETTER VOL.19 ~ 19TH JANUARY 2019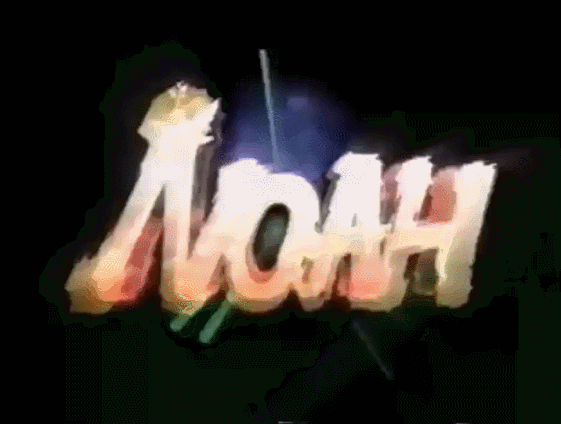 Hisame dropping the NOAH knowledge bombs every week! If you're behind, just curious, or a frequent admirer of the Emerald ways, these Newsletters keep getting better and better.
CURRENT TOUR RECAP
On the 13th January, Yoshinari Ogawa and HAYATA shook hands, and then briefly patted each other on the back for a quick hug. So far nothing more has come of this, HAYATA hasn't turned against RATELS, and Yoshinari Ogawa is absent with flu, but HAYATA does have a singles match with YO-HEY on the 20th, and so we shall see how matters progress from there.
Interestingly, YO-HEY has also spoke of "three people" being traitors.
Hajime Ohara picked up a slight, but scary injury following a kick to the face from Keisuke Ishii, he found that his sight was blurred for a few days, but rest corrected it.
Masa Kitamiya and Atsushi Kotoge (who thinks that "Masa needs a revolution") will face off for the number one contendership for the GHC Heavyweight on the 20th January. Kaito Kiyomiya says he does not care who wins, he will face and defend against the winner.
Naomichi Marufuji will return to the ring on the 2nd February.
NEWS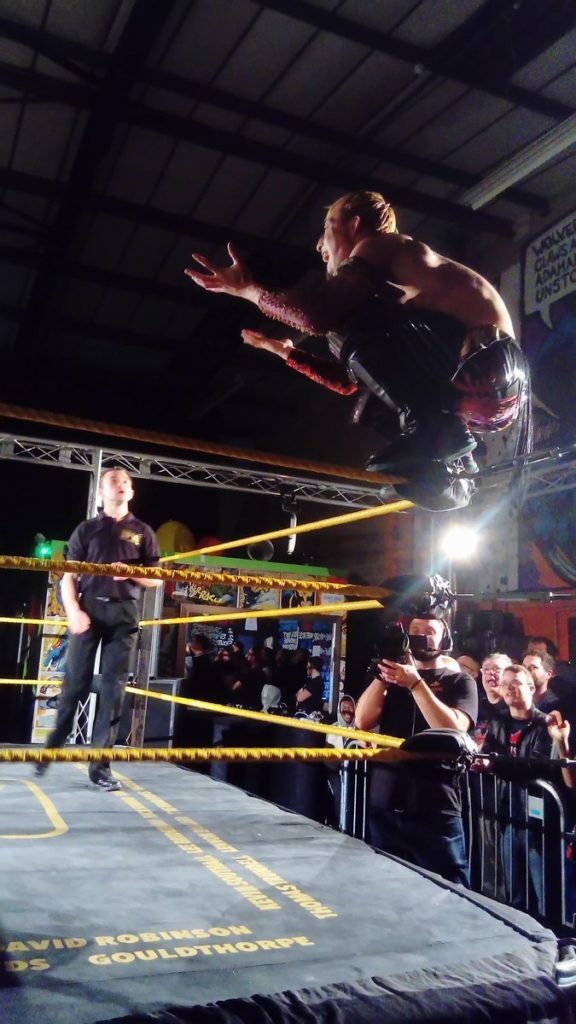 IPW
RATELS came to the UK to compete in IPW'S inaugural junior heavyweight tournament. Keeping to the current situation NOAH, they pretty much stayed apart (with Tadasuke the only one visibly siding with Harada, YO-HEY appearing to go off on his own and HAYATA not appearing with anyone). However, YO-HEY was seen to be standing watching HAYATA'S match with Kid Lykos, and loving it.
The tournament was held between eight wrestlers: Daisuke Harada, Tadasuke, YO-HEY, HAYATA, Chris Ridgeway, James Castle, Ben Basden and Kid Lykos.
In the first round, Daisuke Harada and Chris Ridgeway beat the hell out of each other, YO-HEY was an instant hit with the crowd (who were disappointed that he wouldn't be coming back), James Castle faced Tadasuke and HAYATA had a match against Kid Lykos which involved heel tactics and an attack from Chris Brookes. As far as the Noah matches went in the second round, NOAH naturally did not want to ruin the eventual Harada vs YO-HEY or the YO-HEY vs HAYATA, so we were treated to HAYATA vs Daisuke Harada.
The finals came down to James Castle vs Daisuke Harada, in which Harada was victorious and became the first IPW Junior Heavyweight Champion, he was handed the belt by Doug Williams, and bought it to the ring today in NOAH.
Chris Ridgeway has vowed revenge on Harada, he says that not only will he come to Japan to make him tap out, he would also take the belt too.
A more detailed recap of the event can be found via my podcast episode at either Soundcloud or iTunes (please see links at the end of the newsletter). 
NOAH VS ALL JAPAN\TOKYO SPORTS AWARDS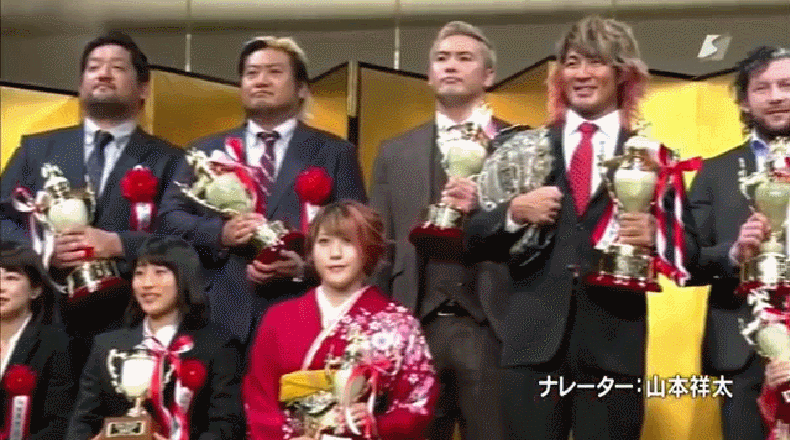 Tokyo Sports are suggesting that as 2019 will mark Jun Akiyama's five years of All Japan presidency, and of course NOAH will celebrate their 20 years in August, there may well be a collaboration between the two for the anniversary, NOAH of course coming from All Japan.
At the annual awards, Naomichi Marufuji picked up the award for "Outstanding Achievement", and Kaito Kiyomiya the award for "Fighting Spirit".
Kaito Kiyomiya (who was described by Suwama as being "dignified, well dressed, with good posture" and "very polite to the seniors"), gave a nervous looking speech:
"I have received the "Fighting Spirit Award". Thank you very much. When I heard I was getting this award, I was very surprised. I am proud to have taken the belt last year, and this year, as champion, as NOAH's face, I would like to run with everyone who supports me. Thank you very much".
Naomichi Marufuji (older and more experienced, and with the benefit of having Misawa ease him into public situations such as these), was more relaxed in his:
"Thank you very much for the "Outstanding Performance Award" of 2018. 2018 was my 20th year, but this year is my 21st. I'd like to make an effort to make a further leap. As New Japan continue to monopolize the MVP Grand Prize, I want to show the best match, so not to lose receiving the assessment"
"COME AT ME YOU BASTARDS"
Kenoh's column Kenoh spoke in his first column of 2019 about his loss to Kaito Kiyomiya for the GHC Heavyweight Championship. He is confident that he can beat Kiyomiya for the title, but he feels there is an element of nepotism and that in his opinion, Kiyomiya is "protected by the company."
Kenoh's worse fears are that Marufuji will challenge for the title when he returns on the 2nd February, and that Kiyomiya will defeat him (Kenoh wants to be the one to do it), and he has sworn he will crush them both if so. Kenoh finished by saying that his goal for this year is to get his revenge on Kiyomiya, that is his "screenplay".
CURRENT CHAMPIONS
TOUR TIDBITS
~ YO-HEY has a new t-shirt
~ Yoshinari Ogawa has been pulled from the NOAH tour from the 19th to the 26th January as he is suffering from influenza.
~ Fifty Funky Powers disco ball was out, proud and rotating at NOAH's show on January 13th. For their entry the lights dimmed and it threw green spots around the hall.
~ NOAH are selling in limited quantities, portrait pictures of Junta Miyawaki, Yoshiki Inamura and Kinya Okada
~ There appears to be a conflict brewing between Kenoh and Katsuhiko Nakajima
~ Tadasuke was noted to be giving Kinya Okada advice during their three way match
~ Kenoh did not take kindly to being asked to join the revolution with Atsushi Kotoge, and kicked him hard after he had asked him. Kotoge also tried to ask HAYATA and Yoshinari Ogawa, HAYATA walked off (refusing to shake hands with him) and Ogawa said "seriously?"
KING SHAMELESS CORNER
None. He's been too preoccupied with his new dog, and the weather has been too cold for him to be rude.
BROADCASTS
The final night of "Navigation For The Future 2019" will be broadcast on Saturday 9th February 2019 at 10pm JST on Samurai.
BOOK CORNER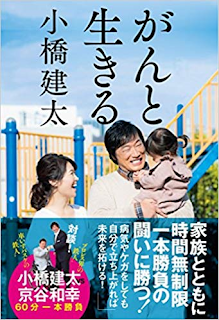 "I will keep doing well until my daughter is adult, and my life will be full of youth, no matter how old she will be"
"Living with Cancer" is a book written in March 2018 by Kenta Kobashi. It has five chapters and details his life from his diagnosis until now. For cancer sufferers and their families, he gives advice and support, while he also details his own battle against it. The last chapter is dedicated to his family, his infant daughter and the fans.
As one reviewer has put it, Misawa taught Kobashi the importance of leaving the ring alive.
The English translation of Naomichi Marufuji's biography "Heir To The Ark" (a work in progress), can be found here
LINKS
Recommendation for 2019: Junta Miyawaki 
Tokyo Sports 2018 Grand Prix Award Ceremony 
Naomichi Marufuji's Outstanding Performance Award for the first time in twelve years "An effort to make a further leap" 
Kaito Kiyomiya's first Fighting Spirit Award as "The new face of Noah" 
UK Expedition Result: Daisuke Harada becomes the first IPW Junior Heavyweight Champion 
POST MATCH PROMOS ~ "Navigation For The Future 2019" Night Four ~ Esupuma Isauma (Kawagoe-shi) (Sunday, January 13th 2019) 
Naomichi Marufuji, Pro Wrestling Grand Prize, Special Prize winner, "I want to see the view that Misawa could not" 
POST MATCH PROMOS ~ "Navigation For The Future 2019" Night Three ~ Act City Hamamatsu (12th January 2019) 
NOAH FROM THE VAULT
APRIL 29 IS KOTOGE'S REVOLUTIONARY ANNIVERSARY  (translated by Dino)
NOAH'S ARCHIVE PODCAST
iTunes 
Soundcloud 
Photos & gifs – credit to Tokyo Sports (group picture), Hisame (YO-HEY), Amazon.co.jp ("Living with Cancer")
AJPW New Year Wars 2019 Results & Review (1/2-1/3/2019)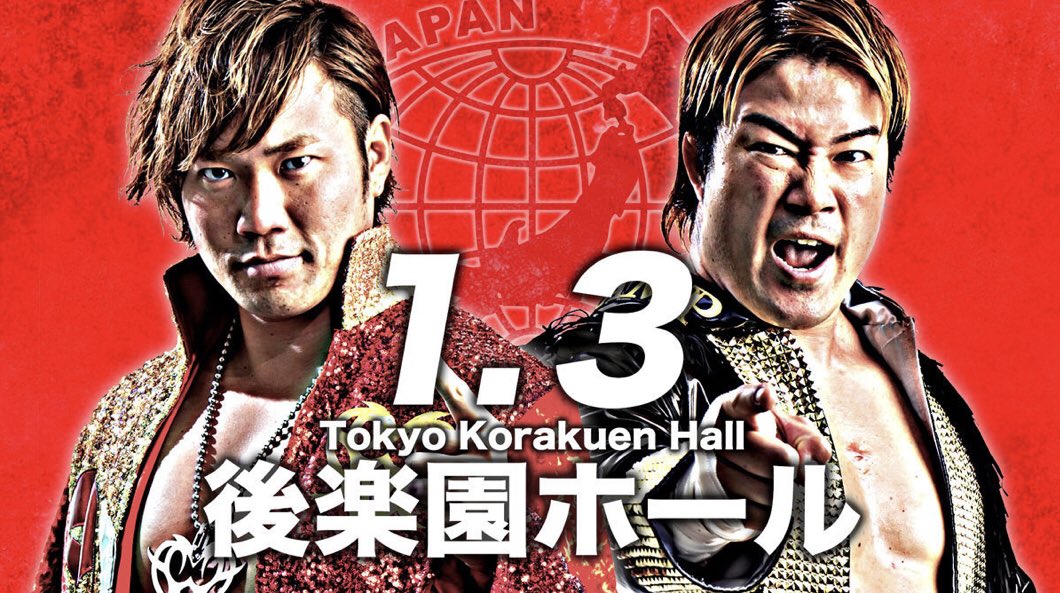 Well we told you Mathew was gonna cover it, and he had a small break from Stardom to add his expertise to the first two days of New Year Wars 2019. All Japan coverage time!
Welcome to our first All Japan Pro Wrestling show of the new year and last time I covered AJPW, I did the Real World Tag League where The Bomber won the whole thing and they'll be fighting Violent Giants in this show.
If you're reading the title right, it's showing two days on there and that's because I will be covering the two title matches that happened on the January 2nd show and then cover the whole January 3rd show.
We got a lot to cover and 2018 was a great year for AJPW but now let's see how 2019 will go for them. Let's find out as we…dive right in.
1/2/19
World Junior Heavyweight Title Match
Koji Iwamoto (c) vs. Yusuke Okada
Review: Our first title match for this show is for the World Junior Heavyweight Championship where Koji Iwamoto will defend his title against Yusuke. The junior division I'm not too crazy about in the company due to the lack of depth, so I didn't pay much attention to it during the last few months but gonna give it a shot instead of just covering one match on this show. Yusuke came back a couple of months ago and he looks to be back in the mix for a title opportunity as he fights Koji, who won it back from Shuji Kondo. Will Koji retain the title or Yusuke becomes the new champion?
Now that I've seen this match, I can say it's a step in the right direction for the division as a whole since you got Koji Iwamoto, who is a very talented individual that could very well be the one that would be a great leader to the division and then someone like Yusuke Okada to be a strong contender. Koji is someone I've always enjoyed when I see him wrestle in the ring but the lack of depth in the division made it hard for me to care about it as a whole that this was a very pleasant surprise to see. Okada came back better than ever since his return from injury and would show his progress in the ring.
Okada would start to destroy Koji with his Lariats to weaken him a little bit but Koji would still find a way to kick out of them. Okada attempts to finish him off with a Fisherman Buster but Koji would fight out of it and hits a quick STO before he would get him up for a Superplex and the competitors are down. Koji went to look to finish Okada off as Okada would struggle for a little bit until he got caught in a Dragon Suplex and a German Suplex Hold for a two count. Koji would finally hit the Koko no Geijutsu for the pinfall victory and I wish Ronda Rousey would use this throw as her finish instead, would look amazing. Okada puts up a good fight but not at that level where he needs to be just yet, so hard to make it a bit believable for him. Nobody else came out to challenge Koji as he celebrates his victory in a solid bout.
Rating: Bruce Prichard
World Tag Team Title Match
Violent Giants (Shuji Ishikawa & Suwama) (c) vs. The Bomber (Dylan James & Joe Doering)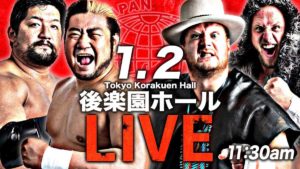 Review: Our main event of this show and final match is Violent Giants defending their titles against the Real World Tag League winners, The Bomber. The two teams would fight in the finals of the tournament when The Bomber was able to pick up the win to know how this match here. We also found out on this show that Shuji Ishikawa is no longer a Freelancer and is now apart of the AJPW roster full-time. Will Violent Giants get some revenge to retain the titles or will The Bomber make lightning strike twice and take the titles with them this time?
The match is pretty much what you would expect it would go between these two and if you liked their first encounter during the finals, then chances are you're going to like this one a lot better. The to would start off fairly evenly matched and the two teams would start to fight outside of the arena to the point where they would even fight up into the audience until they went back into the arena to get back to the fight. Dylan James keeps on improving and it's about time he starts finding his voice in All Japan instead of just being a bust like the first half of his year in 2018, so I guess him teaming up with Joe Doering turned out to be the best thing to happen to him at the end of things. Violent Giants are always on point when it comes to tag team wrestling and no surprise why they're Tokyo Sports Tag Team of the Year two years in a row.
Things start to get more intense in the ring once Suwama starts beating Doering down onto the mat before he tags in Shuji for the hot tag as him and Dylan start pummeling each other with strikes and slams. Shuji would deliver a Double Stomp onto the middle rope as he goes for a pin but Dylan kicks out at two as Joe helps his partner out by giving Shuji a Lariat and am Elbow Drop to top it off. Violent Giants start to go for a Double Powerbomb onto Dylan but Joe would break it up before he got tossed into the ropes as Joe catches them both with a Diving Body Press and the crowd goes nuts. The Bomber would look to go for their Double Piledriver onto Shuji as Suwama would fight Joe off before they could finish them off. Violent Giants start acting in sequence onto Dylan as they would hit him with a German Suplex, Backdrop Driver, and a Double Lariat to knock him down. Shuji would hit the Fire Thunder Driver but Joe breaks the count before being tossed back out again by Suwama. Shuji then has Dylan all by himself as he hits him with multiple knee strikes and does the Giant's Slam as the Violent Giants retain the titles! After the match, Daisuke Sekimoto and Yuji Okabayashi challenged them to a title match at the Big Japan Wrestling show on January 13th and it's sure to be a fun time. Great match and very hard-hitting, what more could you ask for?
Rating: Bruce Prichard and a half
1/3/19
Tag Team Match
Danji Tamura & Hokuto Omori vs. Atsuki Aoyagi & Yusuke Okada
Review: Our opening match is a regular tag team match with Yusuke Okada teaming up with Atsuki Aoyagi taking on the team of Danji Tamura and Hokuto Omori. Danji, Hokuto, and Atsuki are all new All Japan's young lions as they made their debut on the January 2nd show and now I get to see them for this one. Will the new guys win or does Yusuke guide Atsuki to victory?
So how did our new guys fair off in this tag match? Well, I think that all three of them have potential and I don't know who is who due to the music being cut out along with their names, but one of them had a really nice sequence with Yusuke. The match itself was an average tag match with the young lions getting showcased and all three of them had an equal chance to shine in this one. The match was about six minutes and Yusuke would have one of them in a Boston Crab to make them tap out for the victory.  I wish all three of these men luck on their journey in the world of professional wrestling.
Rating: Tony Schiavone and a half
Tag Team Match
Hikaru Sato & Osamu Nishimura vs. Masanobu Fuchi & Yoshitatsu
Review: Our next match is another tag team match with Hikaru Sato and Osamu Nishimura taking on Masanobu Fuchi and Yoshitatsu. It looks like another tag match with probably some humor involved due to Fuchi being apart of it. Which one of these teams will win?
Yoshi, dude, please get rid of that Hunter Club shit. What purpose does it provide for you now? Nothing, so why keep wearing anything related to it at all? Just get rid of anything related to it already. Anyway, not that I got that little vent out of my system, I thought the match was a little bit average. The pop Fuchi still gets is an incredible feeling with the fans showing their love and support to him in the ring and even has fans resent his opponents, like how Hikaru would just kick him down and the boos he gets, is one of the loudest I've seen for an undercard or most of the time in general, it's incredible. Fuchi would be in the match for pretty much the majority of it since Yoshi was only in for the beginning sequence before tagging in Fuchi. It would be Fuchi and Osamu in the ring and they would be cradled up to try and go for the pinfall as the two kick out to hold the position to pin the other but wait, Hikaru would push his partner to make him pin Fuchi and they steal the victory!
Rating: Tony Schiavone
Six Man Tag Team Match
Sweeper (Jake Lee, Koji Iwamoto & Ryouji Sai) vs. Atsushi Maruyama, Jun Akiyama & Zeus
Review: Our next match is a six-man tag match with our Sweeper members, Jake Lee, Koji Iwamoto, and Ryouji Sai taking on the team of Atsushi Maruyama, Jun Akiyama, and Zeus. I guess The Bodyguard is out with an injury since he's not booked on this show at all. It's always good to see Jake Lee in the ring and I feel like 2019 is going to be kind to him, but he needs to get a victory here to get some momentum. Can Sweeper sweep up the victory or will Uncle Jun and Daddy Zeus take it?
Ryouji and Zeus started the match off as the two would trade in some blows until Jake got tagged in as him and Zeus would have a little staredown before they got right into the action to fight each other. During the majority of this match was pretty much Zeus and Jun abusing Jake any chance they would get and I mean it since they just chop him down, stiff him, pretty much just beating the crap out of him and I feel like it's tough love for Jake at this point. Once Jake was done being abused during this match, Koji would get tagged in now as he's now in the ring with Atsushi for the remainder of the match and I wonder if he could be a potential contender for the Junior Championship? That question seems to be out of the question since Koji would just make quick work of him and hits the Koko no Geijutsu for the pinfall once Zeus was unable to break the pinfall in time. Decently paced match with more progression with Jake Lee and I wonder if he will encounter Zeus in singles action soon.
Rating: Eric Bischoff
Six Man Tag Team Match
The Bomber (Dylan James & Joe Doering) & Gianni Valletta vs. Evolution (Atsushi Aoki, Shuji Ishikawa & Suwama)
Review: We got ourselves another six-man tag match with The Bomber teaming up with Gianni Valletta since TAJIRI has a title match coming up tonight as they take on Evolution and no, not WWE's Evolution. Evolution has Violent Giants and Atsushi Aoki in it. Yesterday, Violent Giants defeated The Bomber to retain the World Tag Team Championships as it looks like they'll be fighting again in this match-up. Wonder if Bomber wins again they would get another rematch for the titles, only time will tell.
The Bomber would start the assault to Evolution to the outside of the ring once the bell would ring and they would start to get some of that heel heat in. Atsushi would now be the victim for the assault as he would just get chopped, slammed down, or just suffer a Lariat or two between the three men that are fighting him and Violent Giants. Suwama would help his partner out to get a little bit of offense in when he fights of Dylan a little bit, but Dylan would end his momentum with a few chops and a Lariat to the corner before hitting an Elbow Drop for a two count. Shuji would duck a Lariat for an STO and would tag in Suwama for a hot tag as he would start cleaning house for Evolution until Dylan tagged in Gianni for all three of them to try and gang up on Evolution, but Suwama would fight off Gianni and Joe for a little bit until Gianni was alone in the ring for Violent Giants to land their assault onto him. Suwama would pick Gianni up right away as he hits the Backdrop Driver for the victory as Evolution stands tall! Solid match and wonder who will Violent Giants defend the titles against next.
Rating: Eric Bischoff
GAORA TV Title Match
TAJIRI (c) vs. Minoru Fujita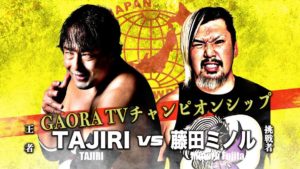 Review: Our first title match for this show is TAJIRI defending the Gaora TV Championship against Minoru Fujita. TAJIRI has been on quite a roll with this title run with four successful title defenses under his belt with his last one being against Super Crazy. This is Minoru's first match in AJPW during his entire career and he could very well take that title with him to Tokyo Gurentai. Can TAJIRI retain it again or will we have a new champion?
What can I really say about this match? I mean it wasn't horrible by any means but at the same time, it just felt like a regular match without a title on the line, like just a special singles match. We all know TAJIRI's glory days are long gone and he's pretty much just having a good time with a lighter schedule to do as much as he can before he decides to fully hang it up for good. I haven't really followed Minoru's career all that much but I will say that he was still pretty mobile and would hit the moves he wanted to do without a problem like his dive to the outside and such. Don't think were was anything really big that happened in the match except that Minoru would place a bag over TAJIRI's head to blind him a little and hits a Splash off the top rope for a two count. Minoru would go back to the top rope and TAJIRI takes the bag off to spit green mist into his eyes once he jumped off the rope and does a Small Package to retain the title. Again, not a terrible match but just really standard.
Rating: Tony Schiavone and three quarters
All Asia Tag Team Title Match
NEXTREAM (Naoya Nomura & Yuma Aoyagi) (c) vs. Black Menso-re & Takao Omori
Review: Our next title defense for this show is NEXTREAM defending their All Asia Tag Team Championships against Takao Omori and Black Menso-re. These two teams are no strangers to each other as the two fought on October 10th where NEXTREAM would retain the titles and it looks like they want a rematch this time around. NEXTREAM has retained their titles twice during this run and would like to add a third defense if they can beat their opponents. Can NEXTREAM retain or do they lose it in the revenge match?
If we're going to compare the two title matches these teams had against each other, I would say they were both equally as good but this one probably had a better flow throughout, so I think I would give the edge to this one at least for the time being, I don't really recall how the partnership between Menso and Takao happened but for some reason they would work pretty well together with their different styles of speed and impact to make them a pretty solid team. NEXTREAM would keep proving themselves as a tag team and rise up in the ranks to better themselves as partners and individuals as Naoya and Yuma are both very talented wrestlers. Black Menso-re really is a talented guy and I hope to see him as a contender for the Junior title in the future since he would have a great match with Koji.
NEXTREAM would start to double team Menso with elbows into the corner as Yuma throws him into Naoya to catch him for a Gutbuster, then Yuma does a German Suplex, and Naoya finishes the combo with a Spear and goes for a pin but Takao jumped in to break the pinfall. Nomura would try to elbow Menso would counter it with a roll-up and no matter how many times Naoya would try to break out of it, Menso would somehow get him back into the same position until he was able to finally kick out and let go. Takao gets into the ring now and hits a few Ax Bombers onto Naoya before he had him up for a Package Driver as Menso tops it off with a Double Stomp for Yuma to break the near fall. Yuma would help his partner out by giving Takao a German Suplex and then Naoya does a German Suplex hold for Menso to break up the pinfall. Naoya isn't done just yet as he would now hit a Splash off the top rope but Tako would kick out again as Naoya has enough and picks him up for the Death Valley Driver and NEXTREAM retains their titles!
Rating: Eric Bischoff and a half
Triple Crown Title Match
Kento Miyahara (c) vs. KAI
Review: Our main event for the night is Kento Miyahara defending his Triple Crown Championship for the first time in this reign against KAI. This match took place when KAI would pin Kento during the Real World Tag League and now he looks to be the one to dethrone the ace. Kento's goal once he won the title back from Zeus was to surpass the record for most title defenses, which is currently held by Toshiaki Kawada with ten defenses under his final reign. This will be Kento's first one so let's see if he can fulfill this goal. Can Kento succeed in his first title defense or will KAI ruin his plans?
Pretty explosive start right away as Kento would attempt to go for the Blackout a couple of times once the bell rang but KAI would move out of the way every time he does and they have a stare down as the crowd starts cheering for them. KAI would pretty much outsmart him for the beginning of the match and it got to the point where Kento would even be outraged and throw him into the turnbuckle post, which looked like an okay idea but it would backfire once he attempted a Blackout onto the post as KAI moved out of the way and hits a Dragon Screw on his injured leg between the post. The two would keep fighting outside of the ring for a little bit until Kento would drop him against a guardrail and the two would get back inside. I think this was KAI's best match that I've seen in quite some time as KAI is one of those wrestlers that can be a hit or miss depending on the opponent he fights and he was able to go toe to toe with Kento, even the crowd was supportive of KAI during the match at some point.
Kento starts to get a comeback in as he hits a German Suplex and then quickly gets up to hit not one but two Blackouts in the match to try and knock him out but KAI managed to kick out of it when he could. KAI would attempt to kick up Kento for a Powerbomb but he would struggle for a bit until KAI gathered enough strength to make it connect but Kento kicked out at two before KAI went to the top rope for a Frog Splash, only for Kento to put his knees up and risks hurting his leg a little bit more to get enough time to recover. KAI would deliver some kicks to the face and once he Irish Whipped him, Kento would duck and hit him with a Blackout and before he could hit one more, KAI would catch him to set up for a Fire Thunder Driver as he connected for a two count. KAI would have him up on his shoulders until Kento would get off to attempt a German, but KAI rolled out of it to get caught into a European Clutch for another two count. KAI attempts to go for his signature flash pin only for Kento to power out of it and catches him in a German Suplex Hold for a two count and he would eventually hit his Shutdown German Suplex Hold for the victory and his first successful defense in this reign.
So what was the big takeaway for this match? Well, it's really because of KAI and not knocking his performance here since he did great but it was more of he wasn't a very believable opponent for Kento and there was not one moment in the match where it seems like he had a chance to win the belt at all. If you have Kento make a claim to break a record, why would you have him lose in the first defense and against someone like KAI? So Kento retaining was the right call and a lot of people knew it would happen despite fans being behind KAI. No new challenger came out to fight Kento, so we'll see who they pick next. Great match and a great way to close the show.
Rating: Bruce Prichard and a quarter
Overall: I thought this was a pretty solid show with only two matches that were mediocre while the rest deliver us some solid matches for the most part. All the title matches except for the GAORA one were the highlights of these shows and it's showing us promise of what's to come in 2019.
Favorite Match: Shuji Ishikawa & Suwama vs. Dylan James & Joe Doering
Least Favorite Match: Hikaru Sato & Osamu Nishimura vs. Masanobu Fuchi & Yoshitatsu
Score: 8/10