WWE News: WWE Announces RAW Will Now Stream Live In The Philippines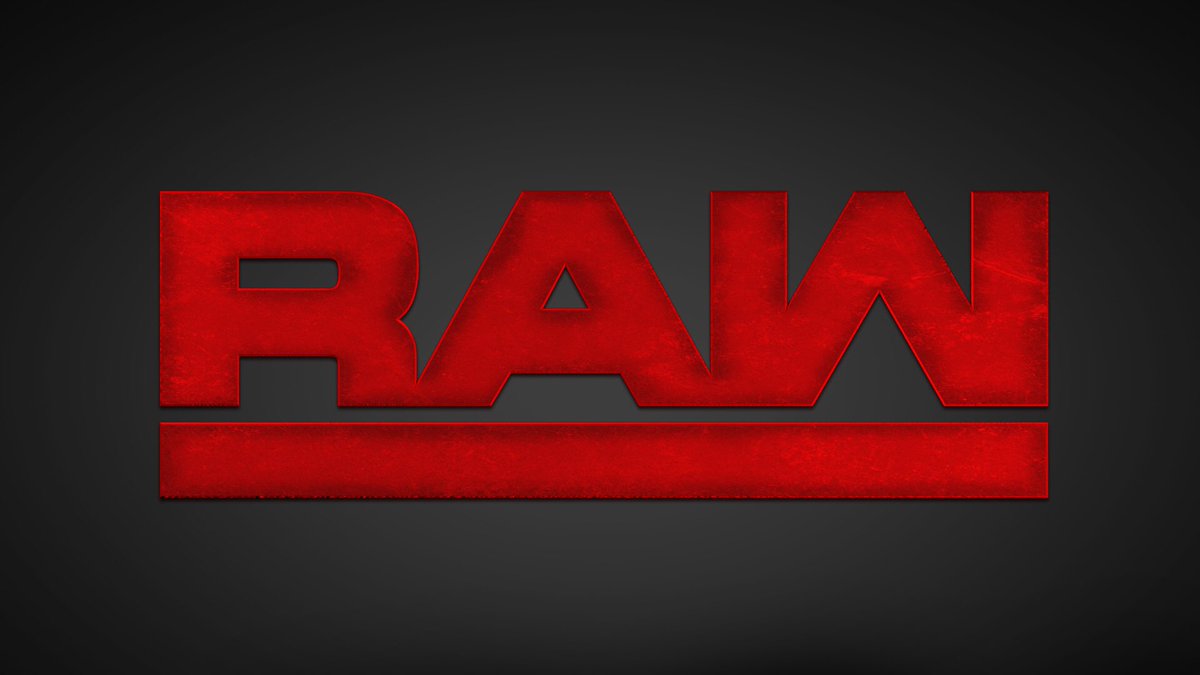 WWE issued the following to announce that Monday Night RAW will now be available to stream live in the Philippines via FOX+ beginning next week:
Raw® to Stream Live in the Philippines Exclusively on FOX+
07/10/2018 –  MANILA, Philippines & STAMFORD, Conn.–(BUSINESS WIRE)– WWE (NYSE:WWE) and FOX Networks Group Asia today announced a new agreement to stream WWE's flagship program Raw® live exclusively on FOX+ in the Philippines.
Beginning next week, Raw will stream live on FOX+ at 8 a.m. on Tuesdays in the Philippines with a same day, primetime re-air on FOX Sports at 8 p.m. Additionally, each week, FOX+ will stream on demand WWE weekly highlight shows Afterburn®, Experience® and This Week®.
"We are very excited to bring more of the best content to our viewers in the Philippines with the exclusive live streaming of Raw through FOX+," said Jude Turcuato, General Manager for FOX Networks Group Philippines. "Having this partnership with WWE further strengthens FNG's push to make FOX+ the best go-to OTT entertainment platform in the country."
"FOX Networks Group Asia shares our vision and passion for engaging and entertaining our fans," said Michelle Wilson, WWE Co-President. "This partnership to stream Raw live in the Philippines on FOX+ allows us to deliver action-packed, family-friendly entertainment to our fans throughout the country."
FOX+ is FOX Networks Group Asia's (FNG) video-streaming service and is available on Android and iOS devices as well as on Apple TV and select Android TVs. A free 30-day trial is available for new subscribers.
About WWE
WWE, a publicly traded company (NYSE:WWE), is an integrated media organization and recognized leader in global entertainment. The company consists of a portfolio of businesses that create and deliver original content 52 weeks a year to a global audience. WWE is committed to family friendly entertainment on its television programming, pay-per-view, digital media and publishing platforms. WWE's TV-PG, family-friendly programming can be seen in more than 800 million homes worldwide in 24 languages. WWE Network, the first-ever 24/7 over-the-top premium network that includes all live pay-per-views, scheduled programming and a massive video-on-demand library, is currently available in more than 180 countries. The company is headquartered in Stamford, Conn., with offices in New York, Los Angeles, London, Mexico City, Mumbai, Shanghai,Singapore, Dubai, Munich and Tokyo.
Additional information on WWE (NYSE:WWE) can be found at wwe.com and corporate.wwe.com. For information on our global activities, go to http://www.wwe.com/worldwide/.
About FOX Networks Group
FOX Networks Group (FNG) is 21st Century FOX's international multi-media business. FNG develops, produces and distributes 300+ wholly- and majority-owned entertainment, sports, factual and movie channels in 45 languages across Latin America, Europe, Asia and Africa. These networks and their related mobile, non-linear and high-definition extensions reach over 1.725 billion cumulative households worldwide. In addition, FNG acquires, develops, produces and co-produces scripted and non-scripted programming for its linear and digital platforms including the Golden Globes nominated hit series The Walking Dead, The Bridge and Da Vinci's Demons.
In Asia Pacific and the Middle East, FNG's portfolio includes 30+ channel brands across all genres on both linear and non-linear platforms, including FOX Sports, FOX, National Geographic, and SCM (formerly STAR Chinese Movies). As the region's leading broadcaster, FNG reaches more than 580 million cumulative homes with offices in Hong Kong, China, Taiwan, Japan, Korea, Singapore, Malaysia, Indonesia, Philippines, Thailand, Vietnam, India, Australia and the UAE.
About FOX+
FOX+ is the only video-streaming service in Asia that combines TV series, movies and live sports, in one place, accessible from any device, at any time and in HD. With a combination of first-run Hollywood blockbusters and hit Chinese series and movies, plus exclusive live sports, FOX+ is the ultimate destination for entertainment. More than 11,000 hours of programming across multiple genres are available, comprising of the most popular content from global movie studios and television channels, as well as original FOX programming and FOX+ exclusive content.
Trademarks: All WWE programming, talent names, images, likenesses, slogans, wrestling moves, trademarks, logos and copyrights are the exclusive property of WWE and its subsidiaries. All other trademarks, logos and copyrights are the property of their respective owners.
Forward-Looking Statements: This press release contains forward-looking statements with respect to WWE (the "Company") pursuant to the safe harbor provisions of the Securities Litigation Reform Act of 1995, which are subject to various risks and uncertainties. These risks and uncertainties include, without limitation, risks relating to: WWE Network; major distribution agreements; our need to continue to develop creative and entertaining programs and events; a decline in the popularity of our brand of sports entertainment; the continued importance of key performers and the services of Vincent K. McMahon; possible adverse changes in the regulatory atmosphere and related private sector initiatives; the highly competitive, rapidly changing and increasingly fragmented nature of the markets in which we operate and greater financial resources or marketplace presence of many of our competitors; uncertainties associated with international markets; our difficulty or inability to promote and conduct our live events and/or other businesses if we do not comply with applicable regulations; our dependence on our intellectual property rights, our need to protect those rights, and the risks of our infringement of others' intellectual property rights; the complexity of our rights agreements across distribution mechanisms and geographical areas; potential substantial liability in the event of accidents or injuries occurring during our physically demanding events including, without limitation, claims relating to CTE; large public events as well as travel to and from such events; our feature film business; our expansion into new or complementary businesses and/or strategic investments; our computer systems and online operations; a possible decline in general economic conditions and disruption in financial markets; our accounts receivable; our revolving credit facility; litigation; our potential failure to meet market expectations for our financial performance, which could adversely affect our stock; Vincent K. McMahon exercising control over our affairs, and his interests may conflict with the holders of our Class A common stock; a substantial number of shares which are eligible for sale by the McMahons and the sale, or the perception of possible sales, of those shares could lower our stock price; and the relatively small public "float" of our Class A common stock. In addition, our dividend is dependent on a number of factors, including, among other things, our liquidity and cash flow, strategic plan (including alternative uses of capital), our financial results and condition, contractual and legal restrictions on the payment of dividends (including under our revolving credit facility), general economic and competitive conditions and such other factors as our Board of Directors may consider relevant. Forward-looking statements made by the Company speak only as of the date made, are subject to change without any obligation on the part of the Company to update or revise them, and undue reliance should not be placed on these statements.
Continue following TheChairshot for all the latest skull smashing opinion, news, reviews and so much more! @theCHAIRSHOTcom on Twitter
Always #UseYourHead
---
Always Use Your Head and visit the official Pro Wrestling Tees store for The Chairshot All t-shirt proceeds help support the advancement of your favorite hard-hitting wrestling website, The Chairshot!

---
Press Release: Latest WPW Weekly With Mae Young Classic Competitor Allysin Kay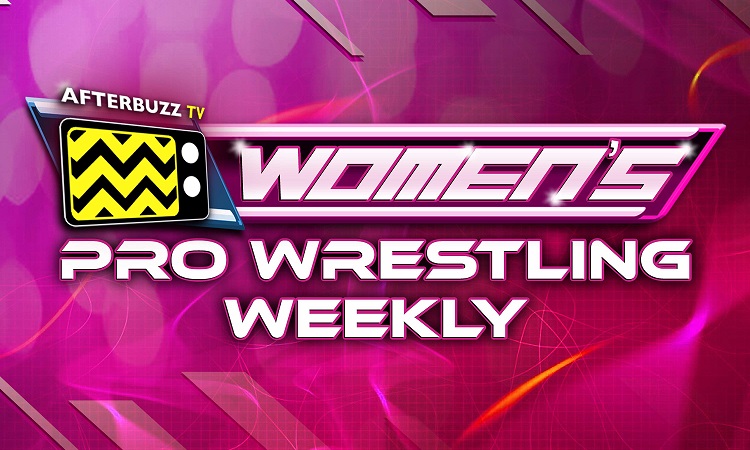 The Chairshot was sent along the following press release for the newest edition of Women's Pro Wrestling Weekly, featuring special guest Allysin Kay of the Mae Young Classic:
SHINE CHAMPION ALLYSIN KAY AKA SIENNA IS THE SPECIAL GUEST ON WOMEN'S WRESTLING WEEKLY & TALKS ABOUT HER EXPERIENCE AT MAE YOUNG CLASSIC & HER RELATIONSHIP WITH IMPACT
FOR IMMEDIATE RELEASE
WPW Weekly Hosts, TK Trinidad, Evan T Mack and Sarah The Rebel Break Down Women Wrestling News For The Week
PRESS RELEASE- Los Angeles
Get it on YouTube:https://youtu.be/DrpmKEsS-iA or download the podcast version on iTunes:https://itunes.apple.com/us/podcast/womens-pro-wrestling-weekly/id1354335221?mt=2 with highlights below:
Allysin Kay Talks About Being Contacted for the Mae Young Classic
Once I got the email asking me if I were interested in being in the Mae Young Classic. ( I want to say that was probably June). So, in my mind, I'm thinking I'm cleared in July, so that gives me one month to go hard. Granted, I had been back to working out and doing physical activity and dieting and things like that for months prior. It was probably about 1 or 2 months after I was diagnosed that I wasn't able to do anything. But, after that, I was back to doing something… I just couldn't do my normal MMA workouts. I could not spare with anyone or roll in jiu-jitsu, I couldn't wrestle, I couldn't get in the ring and roll around and jump because when you are on blood thinners….. It wasn't that I was physically unable to get in the ring and work out or anything like that…It's just when you are blood thinners, you are at a very high risk of internal bleeding. So, if I were to get hit in the head and had a hemorrhage; I'd be done. So, I would lift, nothing too crazy, I couldn't power lift right away or anything too heavy and once I was cleared, then I went balls to the wall. I was doing every workout I could. I had that feeling like, I only have a month to go hard because even though I knew I was in. I still physically couldn't go as hard as I could until I was actually off the blood thinners. So, yes and no.
I had not wrestled in 7 months. The Mae Young Classic was my first match back since my injury. If I could have done something differently, I would have gotten in the ring before that.
Allysin Kay's Thoughts On Being in A Match With Mia Yim For The Mae Young Classic
To be honest, I thought it was a joke. I thought the agent who was telling me the match, was joking. I thought she was ribbing me or something. Then I realized she wasn't I was shocked. I was surprised. I did not think that they would book that match.
Allysin Kay Talks About Working with WWE
I really enjoyed my time there and I say that totally honestly. In a way… it wasn't what I was expecting and I guess because you hear a lot of horror stories …I went there and I realized I know almost everyone there. And the majority of the people I was dealing with I had met on or during my try out or I had wrestled with them on the indies; even down to the coaches.
Allysin Kay Talks About Her Relationship with Gail Kim
Maybe I just basis, but I think I have a special relationship with Gail. My first match at Impact was with her at the Knockout Knockdown 2016 and we were on first and that made me nervous. Cause they were like you are wrestling Gail and you are on first. That was my first taste working for Impact and working for TV on that set and in front of that audience and things like that. And I now know that was her feeling me out and scouting me and I credit her ( I mean I credit a lot of people) but I also give her a lot of credit for me being signed to Impact. All those girls were going through a try out on the Knockout pay-per-view. I was given to her, so she can feel me out and determine if I were ok. And, I like that process and I wish people did that more because I feel like it's kind of slipping and that doesn't happen a lot very often. She was sent out there to make sure I knew what I was doing, that I was respectful, that I was a good worker and I know that she also asked a lot of people behind the scenes if I was a good person and I really wished that happened in every locker room. …
Gail also had very nice things to say about me for the Mae Young Classic. I sat down with Beth Phoenix because she was one of the people doing commentary. She asked a lot of questions to get to know me better and she had asked Gail about me. I had no idea. I wish I could repeat verbatim… She gave me a quote that Gail had said to her about me .. and I was like .. Gail
Allysin Kay Talks About Defending Championship
I am the Shine Champion, so I'm very excited about that and it has been a long time coming. I have been with the company since the very beginning… 6 years now. As the champion I so excited to bring that everywhere and defend that championship not just in Shine but I want to defend it in its sister company Evolve. I want to bring that championship to other promotions and possibly other countries.
Allysin Kay Talks About Her Relationship with Impact Wrestling
As far as Impact goes, I have a good relationship with Impact. I left on good terms. I will always have a relationship with those people. A Lot of my friends are still there.
Get it all on this week's brand new episode of AfterBuzz TV's WPW Weekly. Two words for you…DOWNLOAD IT!
Continue following TheChairshot for all the latest skull smashing opinion, news, reviews and so much more! @theCHAIRSHOTcom on Twitter
Always #UseYourHead
---
Always Use Your Head and visit the official Pro Wrestling Tees store for The Chairshot All t-shirt proceeds help support the advancement of your favorite hard-hitting wrestling website, The Chairshot!

---
WWE News: RAW Live Event Results From Butte, Montana (9/21/18)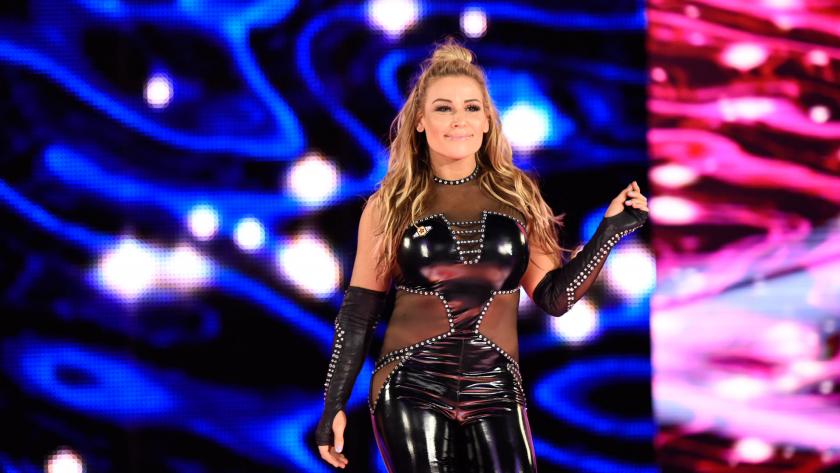 It was time to go back on the road last night for WWE's Monday Night RAW roster, stopping off in Butte, Montana before a three hour ride to Billings for tonight's Live Event.
The card in Butte featured some big matches for fans in attendance as Braun Strowman challenged Roman Reigns for the Universal Title in the main event, Finn Balor and Bobby Lashley teamed up to face Kevin Owens and Baron Corbin, on top of an 8-Woman Tag Team match. Below are the results:
The B-Team defeated The Revival
Mojo Rawley defeated Tyler Breeze
Jinder Mahal & The Authors Of Pain defeated Apollo Crews, Heath Slater & Rhyno
Finn Balor defeated Baron Corbin by DQ after interference from Kevin Owens. Bobby Lashley then came out to even the odds
Bobby Lashley & Finn Balor defeated Baron Corbin & Kevin Owens
Bobby Roode & Chad Gable defeated The Ascension
Bayley, Dana Brooke, Ember Moon & Natalya defeated Mickie James & The Riott Squad
Universal Title: Roman Reigns retained over Braun Strowman by DQ
Results c/o WrestlingInc
.@FinnBalor comin' at ya! #WWEButte 🤘🏼#TooSweet pic.twitter.com/E4A4wf0U83

— WWE (@WWE) September 22, 2018
The big dog enters his yard. @WWERomanReigns #WWEButte pic.twitter.com/CXsNxL76mA

— WWE (@WWE) September 22, 2018
The Shield laying waste. #wwebutte pic.twitter.com/yg4k8nTUmJ

— boods (@mbutala) September 22, 2018
Continue following TheChairshot for all the latest skull smashing opinion, news, reviews and so much more! @theCHAIRSHOTcom on Twitter
Always #UseYourHead
---
Always Use Your Head and visit the official Pro Wrestling Tees store for The Chairshot All t-shirt proceeds help support the advancement of your favorite hard-hitting wrestling website, The Chairshot!

---
WWE News: NXT Live Event Results From Sanford, Florida, Matt Riddle Debuts (9/21/18)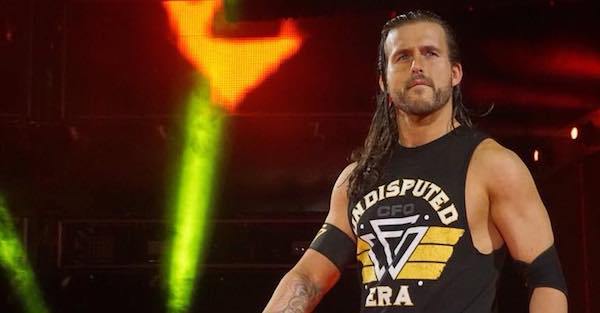 *WARNING – This does include spoilers*
WWE's NXT brand was back on the road last night for the weekend tour of their home state of Florida, rolling into Sanford, Florida, a mere thirty minute drive from Orlando, for a Live Event.
Fans who attended were treated to some quality action as last night's card featured Adam Cole taking on Keith Lee, the NXT Tag Team Championships were on the line, plus Matt Riddle made his NXT debut against Fabian Aichner. Below are the results:
Kassius Ohno defeated Stacey Ervin Jr.
Io Shirai & Kacy Catanzaro defeated Aliyah & Kavita Devi
Matt Riddle defeated Fabian Aichner
Vanessa Borne defeated Taynara Conti
Oney Lorcan & Danny Burch defeated Kona Reeves & Luke Menzies
Adam Cole defeated Keith Lee
NXT Tag Team Titles: The Undisputed Era retained over Humberto Carrillo & Raul Mendoza
NXT UK Women's Title: Rhea Ripley retained over Nikki Cross
Ricochet & The Street Profits defeated Dominik Dijakovic & The Mighty
Results c/o WrestlingInc
Congrats to @staceyervinjr on his @WWENXT debut vs. @KassiusOhno at #NXTSanford

Tryout in February. Signed in May. Reported in July. NEVER seen someone have a match like that with less than six months in the business. He's more of a Natural than Dustin Rhodes. pic.twitter.com/uzm12xHgyq

— Kyle (@FLWrestlingFan) September 22, 2018
King of Bros! @SuperKingofBros #wwenxt #nxt #NXTSanford #bro pic.twitter.com/aEV9lk3bS2

— ❤️ Libby ❤️ (@lahill122) September 22, 2018
Women's division action: @WWE_Aliyah teams with @KavitaDeviWWE against @KacyCatanzaro and @shirai_io #NXTSanford pic.twitter.com/LTHIByRmn8

— Jordan Alvarado (@nerdyjordy) September 21, 2018
Continue following TheChairshot for all the latest skull smashing opinion, news, reviews and so much more! @theCHAIRSHOTcom on Twitter
Always #UseYourHead
---
Always Use Your Head and visit the official Pro Wrestling Tees store for The Chairshot All t-shirt proceeds help support the advancement of your favorite hard-hitting wrestling website, The Chairshot!

---