WWE News: WWE Announces RAW Will Now Stream Live In The Philippines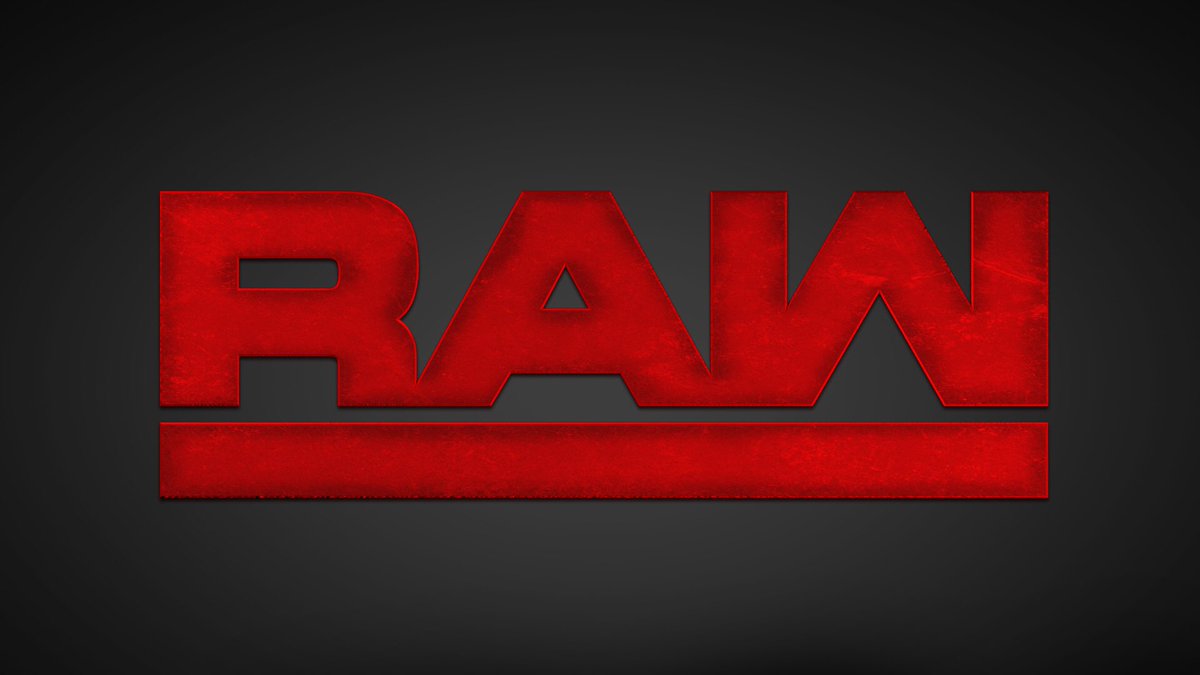 WWE issued the following to announce that Monday Night RAW will now be available to stream live in the Philippines via FOX+ beginning next week:
Raw® to Stream Live in the Philippines Exclusively on FOX+
07/10/2018 –  MANILA, Philippines & STAMFORD, Conn.–(BUSINESS WIRE)– WWE (NYSE:WWE) and FOX Networks Group Asia today announced a new agreement to stream WWE's flagship program Raw® live exclusively on FOX+ in the Philippines.
Beginning next week, Raw will stream live on FOX+ at 8 a.m. on Tuesdays in the Philippines with a same day, primetime re-air on FOX Sports at 8 p.m. Additionally, each week, FOX+ will stream on demand WWE weekly highlight shows Afterburn®, Experience® and This Week®.
"We are very excited to bring more of the best content to our viewers in the Philippines with the exclusive live streaming of Raw through FOX+," said Jude Turcuato, General Manager for FOX Networks Group Philippines. "Having this partnership with WWE further strengthens FNG's push to make FOX+ the best go-to OTT entertainment platform in the country."
"FOX Networks Group Asia shares our vision and passion for engaging and entertaining our fans," said Michelle Wilson, WWE Co-President. "This partnership to stream Raw live in the Philippines on FOX+ allows us to deliver action-packed, family-friendly entertainment to our fans throughout the country."
FOX+ is FOX Networks Group Asia's (FNG) video-streaming service and is available on Android and iOS devices as well as on Apple TV and select Android TVs. A free 30-day trial is available for new subscribers.
About WWE
WWE, a publicly traded company (NYSE:WWE), is an integrated media organization and recognized leader in global entertainment. The company consists of a portfolio of businesses that create and deliver original content 52 weeks a year to a global audience. WWE is committed to family friendly entertainment on its television programming, pay-per-view, digital media and publishing platforms. WWE's TV-PG, family-friendly programming can be seen in more than 800 million homes worldwide in 24 languages. WWE Network, the first-ever 24/7 over-the-top premium network that includes all live pay-per-views, scheduled programming and a massive video-on-demand library, is currently available in more than 180 countries. The company is headquartered in Stamford, Conn., with offices in New York, Los Angeles, London, Mexico City, Mumbai, Shanghai,Singapore, Dubai, Munich and Tokyo.
Additional information on WWE (NYSE:WWE) can be found at wwe.com and corporate.wwe.com. For information on our global activities, go to http://www.wwe.com/worldwide/.
About FOX Networks Group
FOX Networks Group (FNG) is 21st Century FOX's international multi-media business. FNG develops, produces and distributes 300+ wholly- and majority-owned entertainment, sports, factual and movie channels in 45 languages across Latin America, Europe, Asia and Africa. These networks and their related mobile, non-linear and high-definition extensions reach over 1.725 billion cumulative households worldwide. In addition, FNG acquires, develops, produces and co-produces scripted and non-scripted programming for its linear and digital platforms including the Golden Globes nominated hit series The Walking Dead, The Bridge and Da Vinci's Demons.
In Asia Pacific and the Middle East, FNG's portfolio includes 30+ channel brands across all genres on both linear and non-linear platforms, including FOX Sports, FOX, National Geographic, and SCM (formerly STAR Chinese Movies). As the region's leading broadcaster, FNG reaches more than 580 million cumulative homes with offices in Hong Kong, China, Taiwan, Japan, Korea, Singapore, Malaysia, Indonesia, Philippines, Thailand, Vietnam, India, Australia and the UAE.
About FOX+
FOX+ is the only video-streaming service in Asia that combines TV series, movies and live sports, in one place, accessible from any device, at any time and in HD. With a combination of first-run Hollywood blockbusters and hit Chinese series and movies, plus exclusive live sports, FOX+ is the ultimate destination for entertainment. More than 11,000 hours of programming across multiple genres are available, comprising of the most popular content from global movie studios and television channels, as well as original FOX programming and FOX+ exclusive content.
Trademarks: All WWE programming, talent names, images, likenesses, slogans, wrestling moves, trademarks, logos and copyrights are the exclusive property of WWE and its subsidiaries. All other trademarks, logos and copyrights are the property of their respective owners.
Forward-Looking Statements: This press release contains forward-looking statements with respect to WWE (the "Company") pursuant to the safe harbor provisions of the Securities Litigation Reform Act of 1995, which are subject to various risks and uncertainties. These risks and uncertainties include, without limitation, risks relating to: WWE Network; major distribution agreements; our need to continue to develop creative and entertaining programs and events; a decline in the popularity of our brand of sports entertainment; the continued importance of key performers and the services of Vincent K. McMahon; possible adverse changes in the regulatory atmosphere and related private sector initiatives; the highly competitive, rapidly changing and increasingly fragmented nature of the markets in which we operate and greater financial resources or marketplace presence of many of our competitors; uncertainties associated with international markets; our difficulty or inability to promote and conduct our live events and/or other businesses if we do not comply with applicable regulations; our dependence on our intellectual property rights, our need to protect those rights, and the risks of our infringement of others' intellectual property rights; the complexity of our rights agreements across distribution mechanisms and geographical areas; potential substantial liability in the event of accidents or injuries occurring during our physically demanding events including, without limitation, claims relating to CTE; large public events as well as travel to and from such events; our feature film business; our expansion into new or complementary businesses and/or strategic investments; our computer systems and online operations; a possible decline in general economic conditions and disruption in financial markets; our accounts receivable; our revolving credit facility; litigation; our potential failure to meet market expectations for our financial performance, which could adversely affect our stock; Vincent K. McMahon exercising control over our affairs, and his interests may conflict with the holders of our Class A common stock; a substantial number of shares which are eligible for sale by the McMahons and the sale, or the perception of possible sales, of those shares could lower our stock price; and the relatively small public "float" of our Class A common stock. In addition, our dividend is dependent on a number of factors, including, among other things, our liquidity and cash flow, strategic plan (including alternative uses of capital), our financial results and condition, contractual and legal restrictions on the payment of dividends (including under our revolving credit facility), general economic and competitive conditions and such other factors as our Board of Directors may consider relevant. Forward-looking statements made by the Company speak only as of the date made, are subject to change without any obligation on the part of the Company to update or revise them, and undue reliance should not be placed on these statements.
Continue following TheChairshot for all the latest skull smashing opinion, news, reviews and so much more! @theCHAIRSHOTcom on Twitter
Always #UseYourHead
Chairshot Wrestling News Shuffle (2/18/19)
Start your Monday off with comments on news regarding Chris Jericho/IMPACT, AEW Ticket Sales, Becky Lynch and more!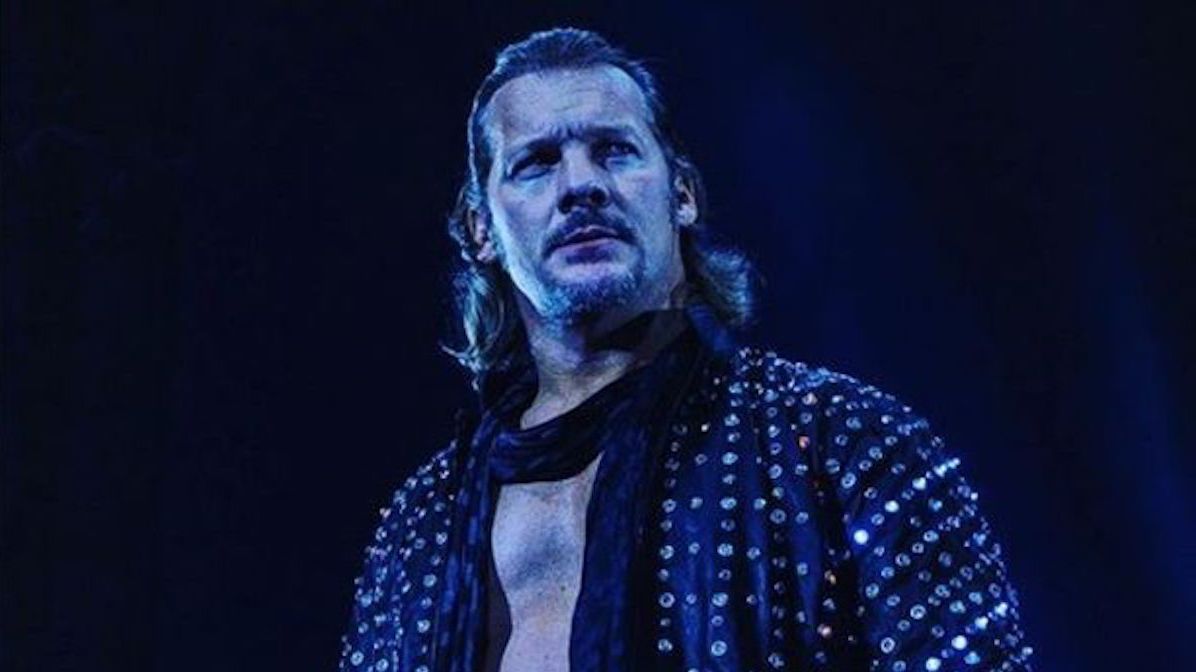 Jason shuffles into Monday with the Chairshot Wrestling News Shuffle! Today we take a look at news on Chris Jericho/IMPACT, AEW Ticket Sales, Becky Lynch, and more!

More On IMPACT Offer To Chris Jericho
Chris Jericho was recently a guest on Wrestling Observer Radio, and during the broadcast he discussed the offer that IMPACT wrestling made to him a few months ago: (credit to Fightful for the transcription below)
"In my mind, from a pure business standpoint, I'm worth as much as Brock Lesnar to WWE as far as what I bring to the table. That's the watermark that I had. For me to go back to Vince, I want that kind of a deal. When I was starting to talk with Tony (Khan) and New Japan and Impact as well– Impact offered me a hell of a deal for a four match series. We're talking mid-seven figures. They have some cash as well."
AEW Double Or Nothing Ticket Sale Notes
Cody Rhodes took to Twitter a few days ago and provided some interesting stats on ticket sales for AEW Double Or Nothing:
• Tickets purchased from all 50 states domestically(plus Puerto Rico / D.C)

• 9 countries. Canada, UK, Mexico, Australia, Costa Rica, Finland, Germany, Panama, Austria

• 1st same day sellout for pro-wrestling in Vegas ever!

Thank you fans for going "all in" on this dream. pic.twitter.com/F5oi8A7uDu

— Cody Rhodes (@CodyRhodes) February 13, 2019
Why The Women Didn't Headline Elimination Chamber
Initially, it was thought that the historic Women's Tag Team Championship match would headline the Elimination Chamber pay per view, however, according to Fightful, Vince McMahon made the change to swap the match out with the men's Elimination Chamber match. McMahon felt the women's match would get the reaction desired to close out the show.
Becky Lynch Re-Injures Knee At Live Event
While it appears to be only in storyline, Becky Lynch appeared to re-injure her knee after attempting to attach Charlotte Flair at a house show Saturday evening.
BREAKING: @MsCharlotteWWE has RE-INJURED #TheMan's knee after the suspended @BeckyLynchWWE jumped the barricade at #WWEAlexandria.https://t.co/UTeaeDgjQL

— WWE (@WWE) February 17, 2019
WWE Elimination Chamber Results: WWE Championship Match
Was Daniel Bryan able to walk out of WWE Elimination Chamber still BOTH the Planet's and WWE Champion?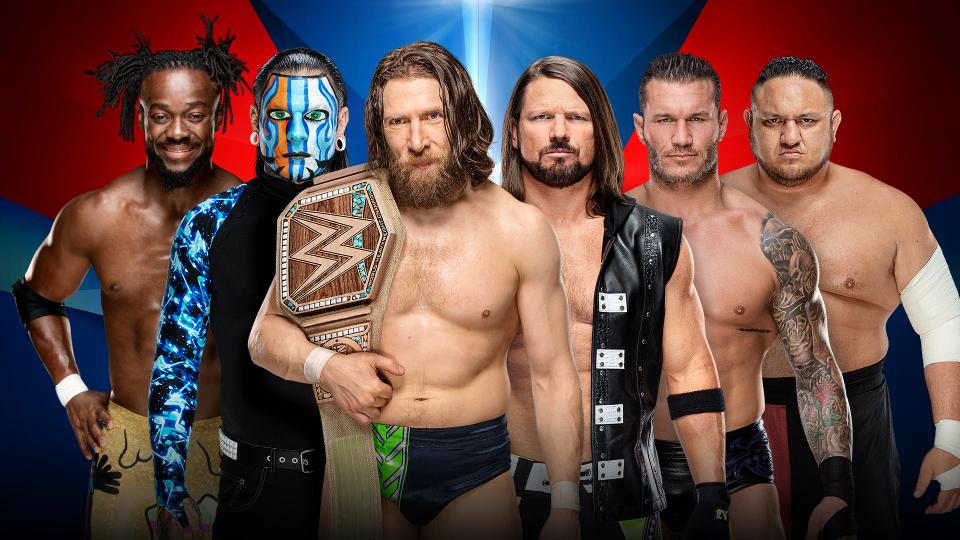 Six men fought it out in the main event of WWE Elimination Chamber for The New Daniel Bryan's WWE Championship. Did the Planet's Champion retain?
The six men involved were:
Kofi Kingston (with Big E and Xavier Woods, starting in the near right pod)
Jeff Hardy (starting in the far right pod)
Randy Orton (starting in the near left pod)
AJ Styles (starting in the near left pod)
Samoa Joe (starting in the ring)
WWE Champion Daniel Bryan (with Eric Rowan, starting in the ring)
.@SamoaJoe is competing inside the #WWEChamber for the first time in his @WWE career.

Does he have an advantage? All 4 of the last 4 (non-tag) Elimination Chamber matches have been won by first time entrants.

— WWE Stats & Info (@WWEStats) February 18, 2019
Kofi Kingston was THE fan's favorite headed into this match. But he started in a pod, as the first two men in the match were Samoa Joe and WWE Champion Daniel Bryan (the Ring Of Honor fan in me is happy).
Order of events:
Daniel Bryan and Samoa Joe started the match at 0:00
Kofi Kingston entered the Chamber at 5:16
AJ Styles entered the Chamber at 10:27
AJ Styles eliminated Samoe Joe at 14:34
Jeff Hardy entered the Chamber at 15:14
Daniel Bryan eliminated Jeff Hardy at 17:58
Randy Orton entered the Chamber at 19:57
Randy Orton eliminated AJ Styles at 22:21
Kofi Kingston eliminated Randy Orton at 24:01
The final two men in the match were WWE Champion Daniel Bryan and Kofi Kingston
Daniel Bryan pinned Kofi Kingston at 36:35 to retain the WWE Championship
.@TrueKofi with the trust fall!

➡️ https://t.co/ePt5TzD6sU pic.twitter.com/AT5hXjIdBP

— TDE Wrestling (@totaldivaseps) February 18, 2019
Daniel Bryan last eliminated Kofi Kingston to win the Elimination Chamber match and retain the WWE Championship
---
Follow along with Mitchell's WWE Elimination Chamber Coverage!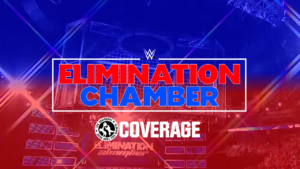 ---