WWE News: WWE Announces RAW Will Now Stream Live In The Philippines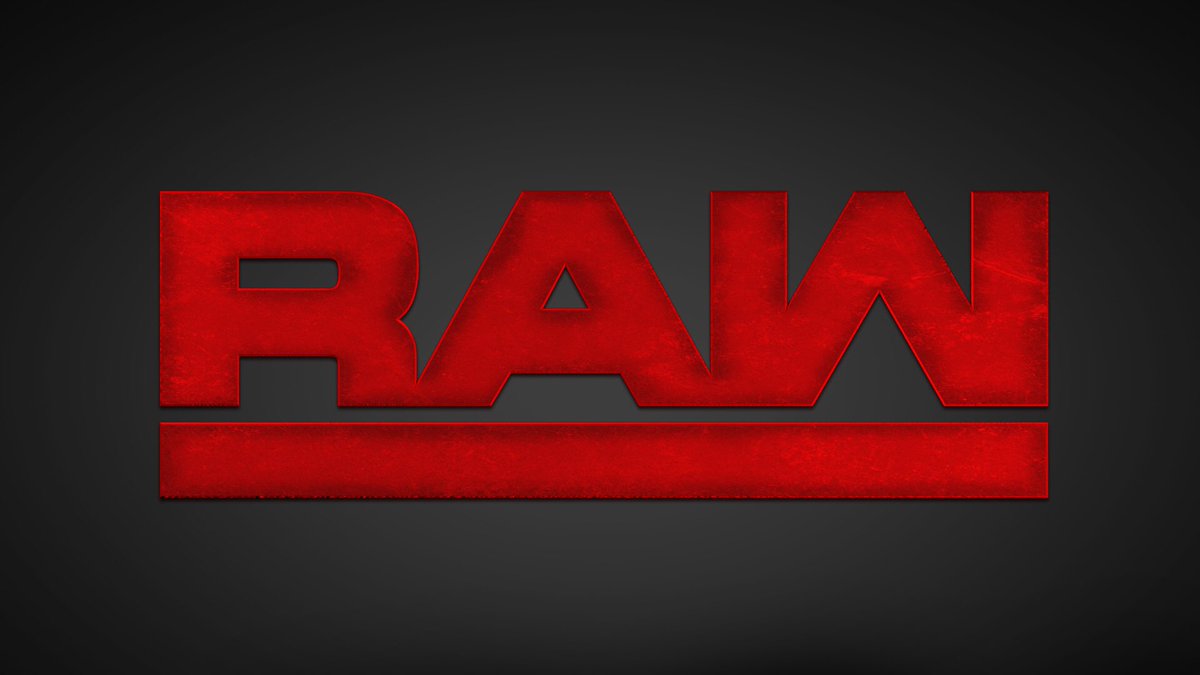 WWE issued the following to announce that Monday Night RAW will now be available to stream live in the Philippines via FOX+ beginning next week:
Raw® to Stream Live in the Philippines Exclusively on FOX+
07/10/2018 –  MANILA, Philippines & STAMFORD, Conn.–(BUSINESS WIRE)– WWE (NYSE:WWE) and FOX Networks Group Asia today announced a new agreement to stream WWE's flagship program Raw® live exclusively on FOX+ in the Philippines.
Beginning next week, Raw will stream live on FOX+ at 8 a.m. on Tuesdays in the Philippines with a same day, primetime re-air on FOX Sports at 8 p.m. Additionally, each week, FOX+ will stream on demand WWE weekly highlight shows Afterburn®, Experience® and This Week®.
"We are very excited to bring more of the best content to our viewers in the Philippines with the exclusive live streaming of Raw through FOX+," said Jude Turcuato, General Manager for FOX Networks Group Philippines. "Having this partnership with WWE further strengthens FNG's push to make FOX+ the best go-to OTT entertainment platform in the country."
"FOX Networks Group Asia shares our vision and passion for engaging and entertaining our fans," said Michelle Wilson, WWE Co-President. "This partnership to stream Raw live in the Philippines on FOX+ allows us to deliver action-packed, family-friendly entertainment to our fans throughout the country."
FOX+ is FOX Networks Group Asia's (FNG) video-streaming service and is available on Android and iOS devices as well as on Apple TV and select Android TVs. A free 30-day trial is available for new subscribers.
About WWE
WWE, a publicly traded company (NYSE:WWE), is an integrated media organization and recognized leader in global entertainment. The company consists of a portfolio of businesses that create and deliver original content 52 weeks a year to a global audience. WWE is committed to family friendly entertainment on its television programming, pay-per-view, digital media and publishing platforms. WWE's TV-PG, family-friendly programming can be seen in more than 800 million homes worldwide in 24 languages. WWE Network, the first-ever 24/7 over-the-top premium network that includes all live pay-per-views, scheduled programming and a massive video-on-demand library, is currently available in more than 180 countries. The company is headquartered in Stamford, Conn., with offices in New York, Los Angeles, London, Mexico City, Mumbai, Shanghai,Singapore, Dubai, Munich and Tokyo.
Additional information on WWE (NYSE:WWE) can be found at wwe.com and corporate.wwe.com. For information on our global activities, go to http://www.wwe.com/worldwide/.
About FOX Networks Group
FOX Networks Group (FNG) is 21st Century FOX's international multi-media business. FNG develops, produces and distributes 300+ wholly- and majority-owned entertainment, sports, factual and movie channels in 45 languages across Latin America, Europe, Asia and Africa. These networks and their related mobile, non-linear and high-definition extensions reach over 1.725 billion cumulative households worldwide. In addition, FNG acquires, develops, produces and co-produces scripted and non-scripted programming for its linear and digital platforms including the Golden Globes nominated hit series The Walking Dead, The Bridge and Da Vinci's Demons.
In Asia Pacific and the Middle East, FNG's portfolio includes 30+ channel brands across all genres on both linear and non-linear platforms, including FOX Sports, FOX, National Geographic, and SCM (formerly STAR Chinese Movies). As the region's leading broadcaster, FNG reaches more than 580 million cumulative homes with offices in Hong Kong, China, Taiwan, Japan, Korea, Singapore, Malaysia, Indonesia, Philippines, Thailand, Vietnam, India, Australia and the UAE.
About FOX+
FOX+ is the only video-streaming service in Asia that combines TV series, movies and live sports, in one place, accessible from any device, at any time and in HD. With a combination of first-run Hollywood blockbusters and hit Chinese series and movies, plus exclusive live sports, FOX+ is the ultimate destination for entertainment. More than 11,000 hours of programming across multiple genres are available, comprising of the most popular content from global movie studios and television channels, as well as original FOX programming and FOX+ exclusive content.
Trademarks: All WWE programming, talent names, images, likenesses, slogans, wrestling moves, trademarks, logos and copyrights are the exclusive property of WWE and its subsidiaries. All other trademarks, logos and copyrights are the property of their respective owners.
Forward-Looking Statements: This press release contains forward-looking statements with respect to WWE (the "Company") pursuant to the safe harbor provisions of the Securities Litigation Reform Act of 1995, which are subject to various risks and uncertainties. These risks and uncertainties include, without limitation, risks relating to: WWE Network; major distribution agreements; our need to continue to develop creative and entertaining programs and events; a decline in the popularity of our brand of sports entertainment; the continued importance of key performers and the services of Vincent K. McMahon; possible adverse changes in the regulatory atmosphere and related private sector initiatives; the highly competitive, rapidly changing and increasingly fragmented nature of the markets in which we operate and greater financial resources or marketplace presence of many of our competitors; uncertainties associated with international markets; our difficulty or inability to promote and conduct our live events and/or other businesses if we do not comply with applicable regulations; our dependence on our intellectual property rights, our need to protect those rights, and the risks of our infringement of others' intellectual property rights; the complexity of our rights agreements across distribution mechanisms and geographical areas; potential substantial liability in the event of accidents or injuries occurring during our physically demanding events including, without limitation, claims relating to CTE; large public events as well as travel to and from such events; our feature film business; our expansion into new or complementary businesses and/or strategic investments; our computer systems and online operations; a possible decline in general economic conditions and disruption in financial markets; our accounts receivable; our revolving credit facility; litigation; our potential failure to meet market expectations for our financial performance, which could adversely affect our stock; Vincent K. McMahon exercising control over our affairs, and his interests may conflict with the holders of our Class A common stock; a substantial number of shares which are eligible for sale by the McMahons and the sale, or the perception of possible sales, of those shares could lower our stock price; and the relatively small public "float" of our Class A common stock. In addition, our dividend is dependent on a number of factors, including, among other things, our liquidity and cash flow, strategic plan (including alternative uses of capital), our financial results and condition, contractual and legal restrictions on the payment of dividends (including under our revolving credit facility), general economic and competitive conditions and such other factors as our Board of Directors may consider relevant. Forward-looking statements made by the Company speak only as of the date made, are subject to change without any obligation on the part of the Company to update or revise them, and undue reliance should not be placed on these statements.
Continue following TheChairshot for all the latest skull smashing opinion, news, reviews and so much more! @theCHAIRSHOTcom on Twitter
Always #UseYourHead
---
Always Use Your Head and visit the official Pro Wrestling Tees store for The Chairshot All t-shirt proceeds help support the advancement of your favorite hard-hitting wrestling website, The Chairshot!

---
*SPOILERS* Full Results From Tonight's NXT Television Tapings (7/18/18)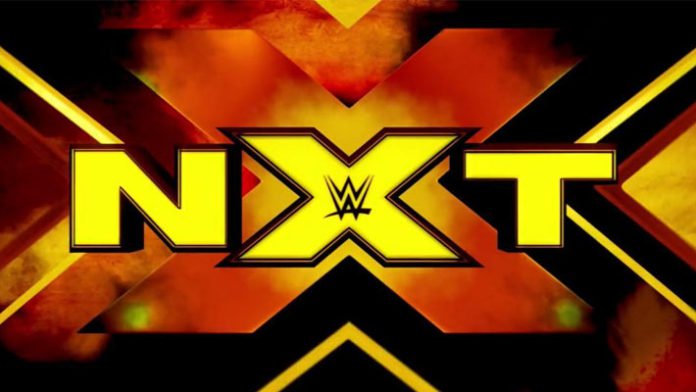 With tonight's previously recorded episode of NXT hitting the WWE Network at 8PM EST, the Superstars of WWE's third brand were at Full Sail University in Orlando this evening for its next set of television tapings that will run up until NXT TakeOver: Brooklyn III on Saturday, August 18th, the night before SummerSlam.
Per usual, it's not known if the events are taped in the same order they will air on the WWE Network, however here are the results courtesy of @MrJacobCohen on Twitter:
Two-time UFC Heavyweight Champion Cain Velasquez is in attendance tonight
Jeet Rama defeated Chase Adams
Adam Cole defeated Sean Maluta, Ricochet out after the match to challenge Cole to a match at TakeOver Brooklyn. Cole declines and out comes Roderick Strong and Kyle O'Reilly, but War Raiders come out to even the odds. The Undisputed Era looks to sneak away, but runs into Moustache Mountain instead.
Lacey Evans defeated Tenilla Price
Heavy Machinery defeated The Mighty after a distraction from Street Profits
Moustache Mountain defeated State Line
EC3 defeated Kona Reeves, The Velveteen Dream attempted to distract EC3 to no avail
Shayna Baszler defeated Candice LeRae, Shayna continues attacking after the match and Kairi Sane makes the save
NXT Championship: Tommaso Ciampa defeated Aleister Black to become the new NXT Champion
Nikki Cross defeated Amber Nova
Ricochet makes his way out for a match, but The Undisputed Era ambushes him
Kassius Ohno defeated Adrian Jaoude
Keith Lee defeated Marcel Barthel in his NXT debut
Mae Young Classic Qualifier: Taynara Conti defeated Vanessa Borne
Street Profits defeated The Mighty
NXT Champion Tommaso Ciampa comes out and cuts a promo about how he's won again, Aleister Black makes his way out, but Johnny Gargano sprints by him to attack Ciampa. Aleister decks Gargano with Black Mass then blames him for costing him the title.
Kairi Sane defeated Aliyah
Tyler Bate defeated Roderick Strong
The Velveteen Dream comes and cuts a promo on EC3
Johnny Gargano vs. Aleister Black gets thrown out after Tommaso Ciampa attacks both guys. NXT General Manager William Regal makes his way out and announces Black vs. Gargano vs. Ciampa for the NXT Title at TakeOver: Brooklyn
Continue following TheChairshot for all the latest skull smashing opinion, news, reviews and so much more! @theCHAIRSHOTcom on Twitter
Always #UseYourHead
---
Always Use Your Head and visit the official Pro Wrestling Tees store for The Chairshot All t-shirt proceeds help support the advancement of your favorite hard-hitting wrestling website, The Chairshot!

---
*SPOILERS* Big Title Change At Tonight's NXT Television Tapings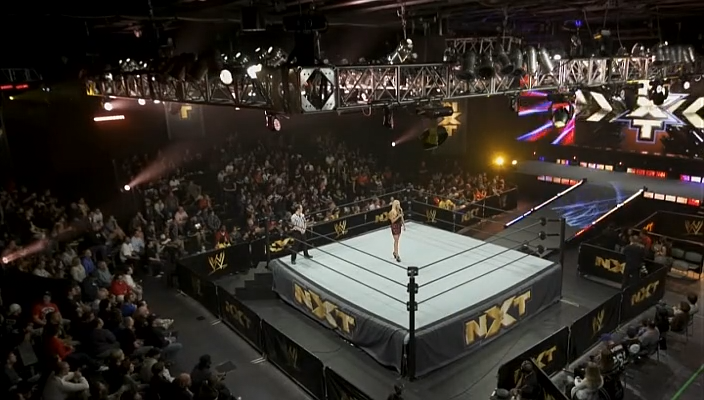 While NXT is on the air right now on the WWE Network, the brand is simultaneously holding its next set of television tapings at Full Sail University that will run up to NXT TakeOver: Brooklyn III on August 18th. Tonight's episode has been previewing next week's big NXT Championship match as Tommaso Ciampa challenges Aleister Black.
Ciampa has had the NXT Title in his crosshairs since defeating Johnny Gargano at NXT TakeOver: Chicago II in a Street Fight. 'The Blackheart' has looked to put Gargano behind him and played mind games with the current champion leading up to next week's contest, however the match was filmed tonight.
Tommaso Ciampa has gone on to defeat Black, becoming the new NXT Champion. According to MrJacobCohen on Twitter, who has been a solid source for spoilers, the referee went down in the match which led to Johnny Gargano making his way out after Ciampa. However, 'The Blackheart' was able to thwart off the distraction and Aleister Black, picking up the pinfall to win the title:
Scoop #21 New NXT World Champion Tomasso Ciampa pic.twitter.com/bAs1s39kIX

— Jacob Cohen (@MrJacobCohen) July 19, 2018
— Jacob Cohen (@MrJacobCohen) July 19, 2018
Continue following TheChairshot for all the latest skull smashing opinion, news, reviews and so much more! @theCHAIRSHOTcom on Twitter
Always #UseYourHead
---
Always Use Your Head and visit the official Pro Wrestling Tees store for The Chairshot All t-shirt proceeds help support the advancement of your favorite hard-hitting wrestling website, The Chairshot!

---
WWE News: Titus O'Neil Speaks Out On Hulk Hogan's Return, Reports He Stormed Out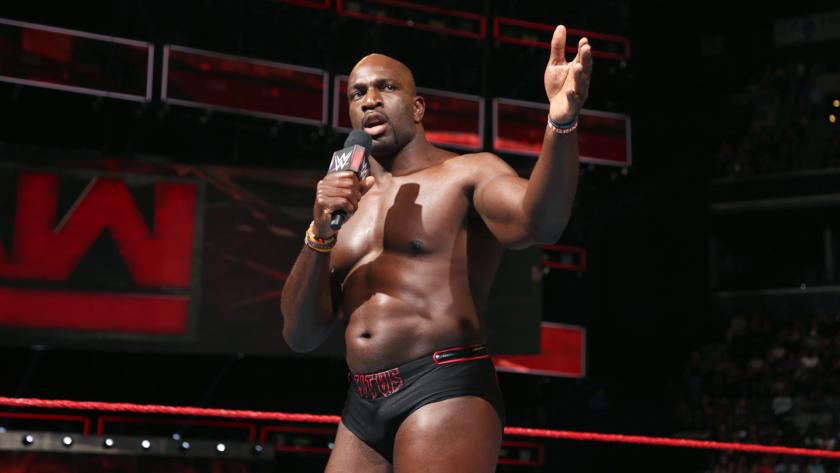 The news of Hulk Hogan's reinstatement into the WWE Hall Of Fame this past Sunday prior to the Extreme Rules pay-per-view has remained a hot topic not only among the fans, but also some of the WWE Superstars as well. After WWE Hall Of Famer Mark Henry offered his thoughts to TMZ Sports this week (find that here), today The New Day addressed their feelings on the situation with a post on Twitter (read that here).
Another Superstar who has been a topic of discussion with rumors swirling regarding how he reacted to the locker room's meeting with Hogan (find out more about that here) has been Titus O'Neil. A number of false reports surfaced this week claiming Titus stormed out of the PPG Paints Arena in frustration with Hogan's return and now Titus has issued his own statement on Hulk's reinstatement to the Hall Of Fame, as well as the rumors surrounding his reaction:
"To my gracious fans and the WWE Universe. 
The reports and rumors concerning my boycotting "Extreme Rules" in Pittsburgh is false and inaccurate. I was not scheduled to attend or be a participant in the "Extreme Rules" match/production and was otherwise not booked for the show.
The talent present in Pittsburgh, which I was a part of, was asked to attend a mandatory meeting in which Mr. Terry Bollea addressed everyone and informed the same that he would be reinstated into the WWE Hall of Fame. At no point during, after or otherwise did I make any scene concerning Mr. Bollea's communication to the talent. In addition, let it be known that I did not refuse to shake Mr. Bollea's hand; we did not have any type of one-on-one interaction whatsoever that would or did necessitate any exchange between us individually. 
As to the reinstatement of Mr. Bollea, I can only communicate that I am a proponent of second and even third chances for individuals that show true remorse, acknowledgment of wrongdoing, fulfill their punishment, if applicable, and otherwise put forth sincere efforts to correct the issues. 
Unfortunately, I must echo the sentiment and dissatisfaction expressed by many of my fellow contemporaries concerning Mr. Bollea's apology and its lack of true contrition, remorse and a desire to change. Mr. Bollea's apology "that he didn't know he was being recorded" is not remorse for the hateful and violent utterances he made which reprise language that has caused violence against blacks and minorities for centuries.
I stand firm in my position that Mr. Bollea is entitled to reinstatement; he was and is a role model, hero and icon to countless people. I hope that Mr. Bollea's missteps in communicating to the WWE talent in Pittsburgh are not repeated to his fans and I expect that he shall pursue an agenda that clearly communicates to all third parties that his language was inappropriate, wrong and should not be tolerated in a civilized and inclusive society.
As the father of two young black men, I have spent their entire life and the majority of my adult life with a singular focus; being a role model for my children and young black boys and girls. I take tremendous pride in my charity work and the community outreach programs that I have fostered via the platform I have been given. I teach my sons love and tolerance for everybody, but I also teach them to operate in truth and respect.
I hope this clears up any confusion. I, like New Day, will continue to use my platform to positively affect, entertain, embrace, celebrate and love people from all backgrounds both inside and outside of the WWE Universe.
Sincerely,
Thaddeus Bullard aka Titus O'Neil"
If you use any of the above, please give credit to The Chairshot for transcription.
Continue following TheChairshot for all the latest skull smashing opinion, news, reviews and so much more! @theCHAIRSHOTcom on Twitter
Always #UseYourHead
---
Always Use Your Head and visit the official Pro Wrestling Tees store for The Chairshot All t-shirt proceeds help support the advancement of your favorite hard-hitting wrestling website, The Chairshot!

---