WWE Rumors: Reported Reason Why Brock Lesnar Wasn't Mentioned On RAW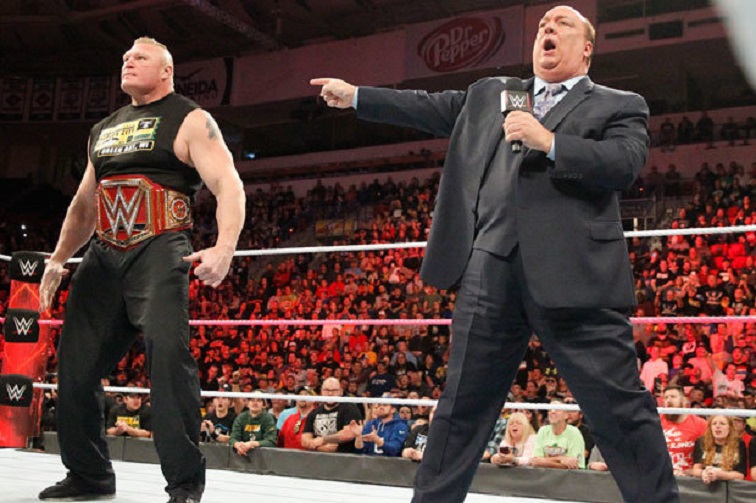 Many fans were left wondering after this week's edition of WWE's Monday Night RAW, the final episode prior to Sunday's Extreme Rules pay-per-view, when there was no mention of current Universal Champion Brock Lesnar. As we all know now, Lesnar appeared last Saturday at UFC 226 to setup a possible fight against UFC Heavyweight and Light Heavyweight Champion Daniel Cormer in early 2019 (find more on that here).
According to Dave Meltzer in The Wrestling Observer Newsletter, WWE Chairman Vince McMahon made the call to not bring Lesnar's name up as they looked to keep the focus on Extreme Rules, which Brock will not be appearing at. Reportedly, the decision was made during a production meeting in which McMahon stated they would start talking about 'The Beast Incarnate' again when he is being advertised and can "capitalize on it". It's also been added that Vince McMahon has been "adamant" about giving the illusion that Brock has turned his back on the company on his way to the UFC, making it appear as if he will be out the door with the Universal Title. It's being said that the hope is for the angle to get Roman Reigns cheered when he eventually faces Lesnar.
While Brock is still not being advertised for SummerSlam on August 19th, it does seem as if a Reigns vs. Lesnar match is still very possible for the event.
EA's Take: They've tried just about everything at this point to get Roman cheered, but the problem is the ones that are booing him are the "smart fans" and I don't see that changing…ever. Not unless WWE turns him heel (which is asinine in my opinion). There's really only two options here that I see; you either go with Roman despite what the curmudgeons think or Braun HAS to cash in whenever the inevitable Roman vs. Brock match happens. The people that dislike Reigns aren't going to all of a sudden get behind him because of an angle.
Continue following TheChairshot for all the latest skull smashing opinion, news, reviews and so much more! @theCHAIRSHOTcom on Twitter
Always #UseYourHead
WWE News: WWE Network To Air Starrcade Special Next Sunday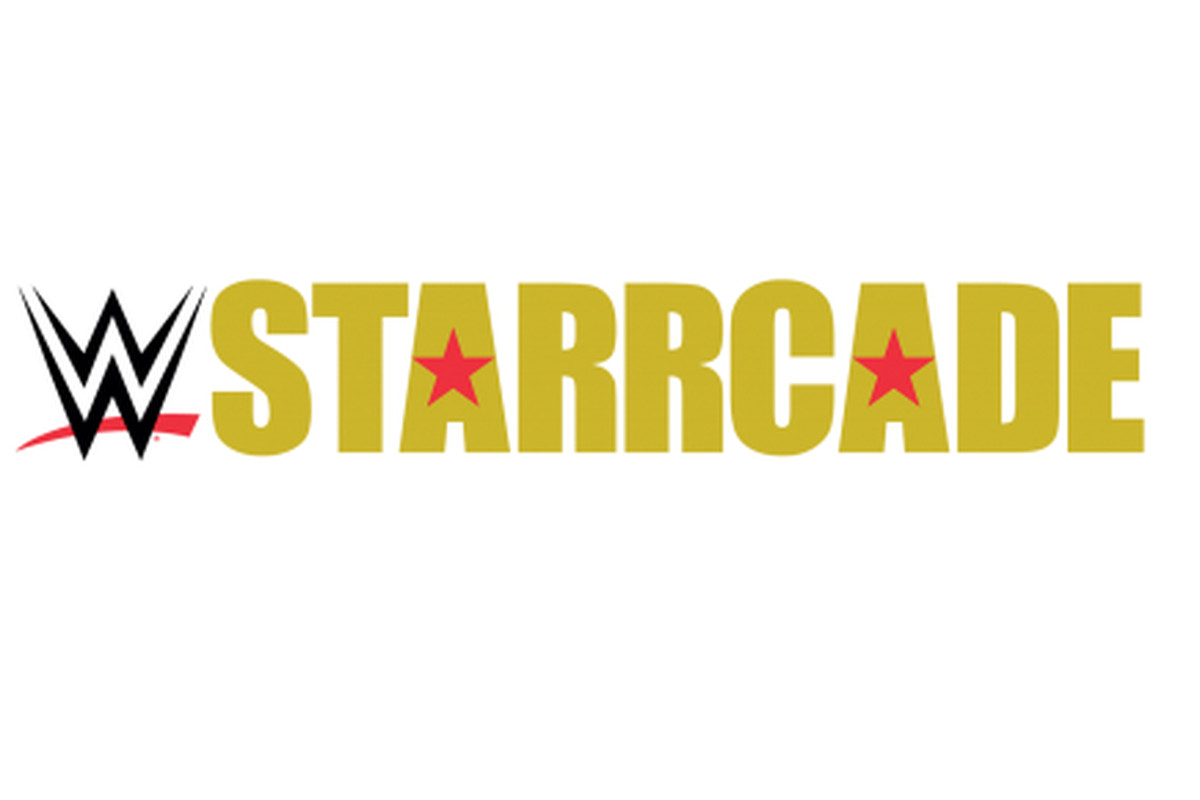 Next weekend's WWE Starrcade event will air on the WWE Network…sort of.
While the WWE Universe is focused on tonight's NXT TakeOver: War Games II and tomorrow night's Survivor Series, next Saturday the company will present its second Starrcade event from Cincinnati, Ohio.
After reviving the old NWA/WCW pay-per-view namesake for a special Live Event last year, WWE decided to move this year's show outside of North Carolina. Yesterday, we noted how some changes were made to the card as the previously scheduled Steel Cage Match between Becky Lynch and Charlotte Flair has been removed (see the full lineup here). At this time, Charlotte is still advertised to appear, however it's now not known exactly in what capacity she will be used.
Additionally, many fans had hoped that this year's Starrcade would be available on the WWE Network after missing out on last year's and it looks like they will be getting their wish in some fashion. PWInsider was the first to report that the WWE Network schedule is listing Starrcade to air as a one-hour special next Sunday, the night after the event, at 8PM EST. Currently, there are no details on which matches from the event will air.
Which matches from Starrcade do you want to see air? Let us know on social media @theCHAIRSHOTcom and always remember to use the hashtag #UseYourHead!
Joey Ryan Gives Details On His Injury, Will Be Undergoing Surgery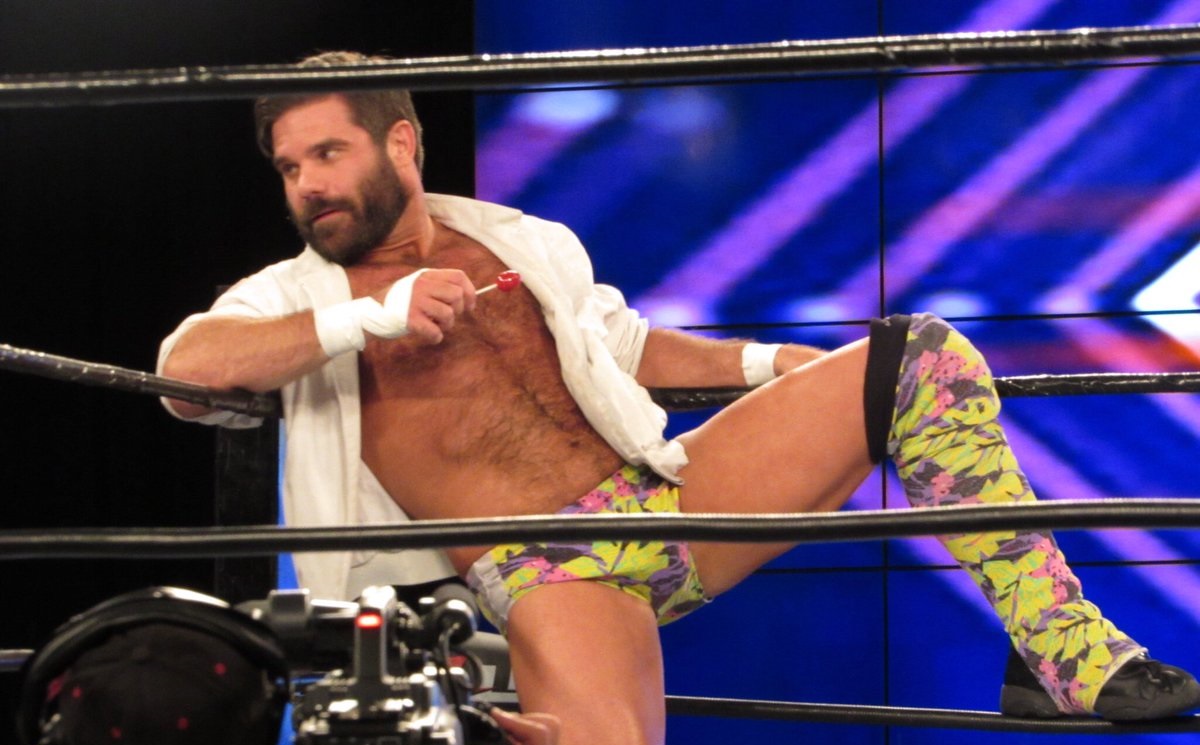 Joey Ryan has updated everybody on his injury status!
As we noted in our spoiler coverage, Joey Ryan competed alongside Swoggle at Major League Wrestling's Fightland television tapings last week in Chicago, however could not use his left arm and revealed after the match that he was injured (see the spoiler results here).
While Joey had yet to see a doctor and learn the full extent of his injury, the belief was he had suffered a torn pec, an injury we also just saw Triple H suffer at WWE Crown Jewel. Ryan has since had an MRI and revealed the full results today via Instagram:
"The MRI revealed that I have an acute tear of the left pectoral major, including a high-grade tear of the clavicular head at the myotendinous junction and a high-grade intratendinous tear of the sternal head with retraction and hemorrhage into the muscle belly. Disorganized fibers of the muscle-tender tear identified within the deltiopectoral groove.
The doctor is recommending surgery and I'm to call the surgeon on Monday or Tuesday to set up an appointment to see them.
A timetable on recovery will be determined by the surgeon."
While of course nothing concrete can be said until surgery, the recovery time for a torn pec can be as little as five months on the low end, but up to nine months on the higher end of the spectrum should no complications arise.
Where would you like to see Joey Ryan compete when he returns? Let us know on social media @theCHAIRSHOTcom and always remember to use the hashtag #UseYourHead!