A Look Back At The 2014 Ring Warriors Pilot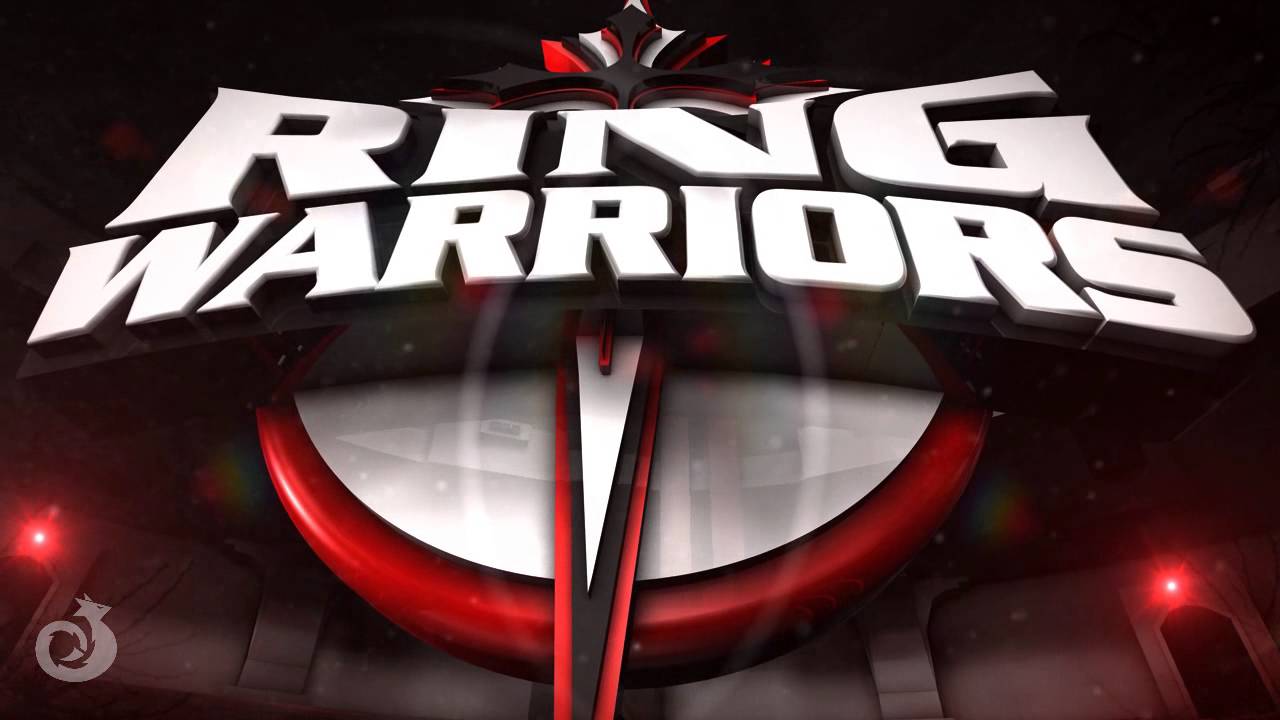 It was announced July 23rd that a new wrestling promotion would be brought into the major cable market without a buyout, such as Ring of Honor being purchased by Sinclair Broadcasting in May of 2011, in 13 years when Spike TV now The Paramount Network began showing TNA Impact! Ring Warriors will begin airing on WGN America starting Saturday, September 15th. They will be taking the old school route by airing Saturday morning wrestling in the 8 AM Eastern time slot. This is huge news because WGN America, currently owned by Tribune Broadcasting, is available to close to 73 million pay television households or 65% of households in America. This is only 13% less of a market share than USA Network which carries both major weekly WWE shows in Monday Night Raw and Smackdown Live.
Ring Warriors was originally the brainchild of former National Wrestling Alliance President, Howard Brody, and Japanese wrestling legend Hiro Matsuda. They created an Americanized version of New Japan Pro Wrestling's World Pro Wrestling television show. They wanted to create a promotion that used the New Japan style and tv presentation in the US. This never came to fruition as Matsuda passed away in November of 1999. In 2011 NWA Ring Warriors was founded by Brody, former NWA Tag Team Champion Vito DeNucci, and Paul Jones. In 2012 shortly after Bruce Tharpe took control of the NWA (The reason I believe I might mention in a future article) Ring Warriors announced their separation from the NWA. Even after cutting ties with the NWA, Ring Warriors continued to gain momentum. In July 2013 Ring Warriors held a series of TV Tapings the first of which I will review in this article in South Florida. By March of 2014, they had an international distribution deal with Fighting Spirit and had plans to air in India, Singapore, and Thailand. The promotion closed in 2016. But in June of this year, it was announced Ring Warriors would return in August.
So in honor of Ring Warriors scoring their deal with WGN America, I went back and watched their pilot episode from 2014. The show starts with Bruce Santee talking about being doubted and agitated before introducing himself as the Ring Warriors Grand Champion. The set reminds me of an upscale ECW we have chain link fencing over a black curtain but it slides back to allow the wrestlers through and there are large LED displays above this. We get promised a match between Jon Davis and "Scrap Iron" Adam Pearce and the main event will be Mike Cruz and Maxwell Chicago vs Billy Fives and Scoot Andrews for the Global Tag Team Championships.
"Scrap Iron" Adam Pearce vs Jon Davis
One of my favorite wrestlers of the past 10 years, 5 Time NWA Heavyweight Champion, Adam Pearce makes his way out. Jon Davis looks like a legitimate badass. He's not lean, he's not good looking, he looks like he just likes to fight. This was a quick and pretty standard match to put Adam Pearce over as the number one contender for the Grand Championship. We then get a teaser poster for Alex Chamberlain vs Bobo Brazell not sure if the last one is a knockoff or a tribute.
Winner: Adam Pearce
Alex Chamberlain vs "The Bahamian Bad Boy" Bobo Brazell
During the start of this match, we learn of a Bahamian Championship that was won by Chance Prophet in the Bahamas at a live event. "The Bahamian Bad Boy" Bobo Brazell executes a roll up into the corner snapping Chamberlain's head into the corner. The color commentator Simon Saez keeps using the phrase "Punches/Kicks/Etc. In the mush" and it's starting to get annoying. Alex Chamberlain shades of Jake Roberts snaps a DDT out of nowhere to put away Bobo Brazell.
Winner: Alex Chamberlain
We go to the back to hear some words from Rico Casonova and La Rosa Negra, the reigning Battling Bombshells Champion. We get a fairly standard promo to introduce the heel champion.
Edward Malkin vs Ring Warriors Bahamian Champion Chance Prophet
Now we see Edward Malkin coming out for a match against Ring Warriors Bahamian Champion Chance Prophet. Don't the name deceive you he totally looks like a mid-2000 's WWE video game create-a-wrestler. A poor man's Finn Balor as it were. Edward Malkin reminds me of a 70's worker, not the best looking but is definitely athletic. Prophet's haircut and weight belt remind me of Cody Rhodes if he worked as Stardust in Ring of Honor or New Japan. Prophet is supposed to be the heel but doesn't come off that way. Not even the color commentator could get this guy over as "Scary" he was more bad haunted house scary. A Michinoku Driver put away the wild West Virginian Edward Malkin. On the other side of the break, we'll see JD Maverick vs "El Protagonista" Adrian Morales.
Winner: Chance Prophet
Adrian Morales vs JD Maverick
We now get a promo from Tomko who has certainly lost a lot of muscle mass but calls out Bruce Santee for the Ring Warriors Grand Championship. Here comes Adrian Morales straight from the silver screen of Spanish telenovelas. Life in the Fast Lane by The Eagles brings out Edmonton, Alberta native JD Maverick. Maverick immediately reminds me of Johnny Swinger. Mavericks right punch is far better than his left for sure. Maverick does the classic heel and uses the full five count for all his dirty tricks. Morales rolls through a crossbody from JD Maverick before going into his false hope spot. Maverick picks up the win and just like everyone else who has won in this episode "Just might be a serious contender for gold" as has constantly been said by the commentators.
Winner: JD Maverick
Victor Romanoff vs "The Simply Tremendous Dude" Chaz
We get a criminal file style about the Slambino Wrestling Family, an Italian mafia style group. Our next match is former Headbanger Mosh "The Simply Tremendous Dude" now going by Chaz vs Victor Romanoff. It was a step above a squash match. Besides the overly apparent height and weight difference, Romanoff barely got any offense in before taking the flatliner from "The STD of Professional Wrestling"
Winner: Chaz
Mike Cruz and "The Lounge Singing Lizard" Maxwell Chicago vs Ring Warriors Global Tag Team Champions Billy Fives and "The Black Nature Boy" Scoot Andrews
Now for the main event, Mike Cruz looks pretty standard for a wrestler but Maxwell Chicago "The Lounge Singing Lizard" is wearing a jumpsuit that looks like a tuxedo jacket. Billy Fives is exactly what you'd expect from a stereotypical black pro wrestler but is white complete with beanie and hoodie and vibing to the music while Scoot Andrews is known as the Black Nature Boy. Talk about opposites attract. The commentators put over Scoot and Billy's over 15-year feud up and down the east coast. Maxwell immediately tags out working the scared sissy gimmick. This is a classic tag team match. The wrestling is solid and thought out. Maxwell continues his gimmick jumping from the apron to pander to the crowd during the teased double down spot. Andrews and Five hit the Natural Disaster before retaining their Global Tag Team Championships.
Winners: Billy Fives and Scoot Andrews
Overall this show very much reminds me of old school wrestling. From some of the wrestlers looks to the logic and storytelling and psychology in the matches this show was shades of a territorial tv show. The commentary left a little to be desired. Simon Saez was just terrible with his "In the mush" comments and took the in-ring experienced color commentator gimmick to far. Blake Chadwick seemed nervous as he kept stuttering and confusing his words. Overall I really enjoyed this program and think this is a great opportunity to showcase national and regional independent stars. September 15th is set to be a new day for pro wrestling on a national level.