Andrew's NXT Takeover Brooklyn 4 & SummerSlam: Ratings & Review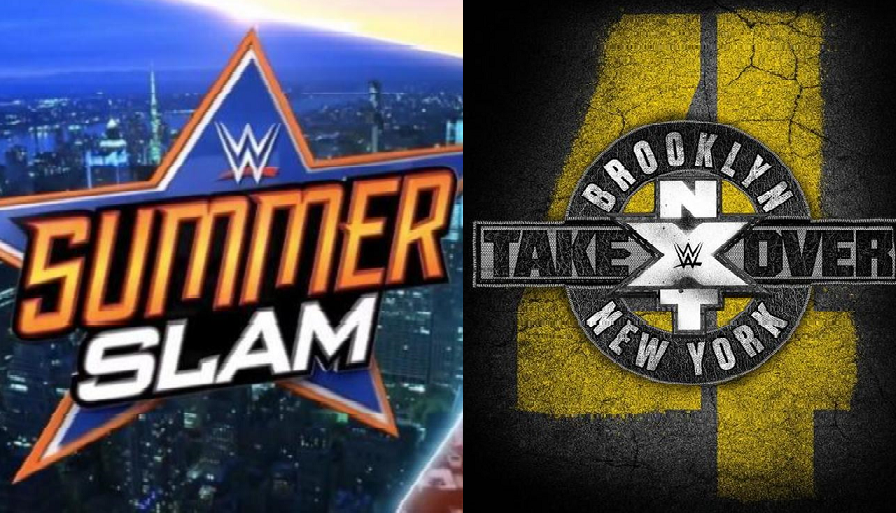 Well everyone, this is what happens when you have plans on a Saturday. So I didn't get to watch NXT live, so now I get to power through 84 hours of programming at the same time.
Everything I've heard said the show was a good one, which is always nice to hear. Especially since I said during the picks article, that this was one of the shows with a very low amount of buzz. Time to find out what went on, before SummerSlam goes into full swing.
NXT Takeover Brooklyn 4:
NXT Tag Team Title Match: Undisputed Era (c) vs Moustache Mountain
NXT really likes the tag teams to go on early, but this match lived up to the story. The third match in about 5 weeks, with both teams getting one win, the rubber match was damn good.
Numerous callbacks to their previous matches, including the towel spot. Tyler Bate still did that stupid Fireman's Carry/Giant Swing move, with makes no sense, but the match still flowed well. Trent Seven pulled off a move I've never seen him do, which looked like a Vertical Suplex lift, into a Flowsion, But the pace was so fast it felt a little too much, there were even times it looked like Kyle O'Reilly wasn't quite ready when Strong was calling for tags.
Aside from nit picks, this was the best match I've seen between the two, I just wish it was paced slower. Undisputed Era came out the gates hot, and aside from one moment where O'Reilly had Tyler Bate in a Heel Hook submission, the frantic pace never seemed to change.
After Kyle kicks out of a Burning Hammer/Knee Drop tandem move, Strong slides in to cut off Bate and they land Total Elimination out of nowhere. The ending seemed a little abrupt, but with how the match was paced, it seemed very fitting.
Winner: Undisputed Era via Total Elimination
Rating: **** 3/4
Velveteen Dream vs EC3
This match was pretty awkwardly paced honestly. Dream with the HBK/Hogan over selling being kicked in the corner and then getting crotched on the rope. But I'm not really sure what they were trying to get across. EC3 controlled the pace until Velveteen Dream hit a Twisting DDT on the ramp.
I suppose if I need to say something, it's that this was basically a main roster match on NXT. There were a lot of entertainment spots, that didn't make a ton of sense or just looked awkward, but the crowd seemed to enjoy it. A rolling Dream Valley Driver on the apron gave Dream the idea to hit the Purple Rainmaker on the apron, roll EC3 back in and squeak out with a Takeover victory.
Winner: Velveteen Dream via Purple Rainmaker Elbow
Rating: *** 3/4
NXT North American Championship Match: Adam Cole (c) vs Ricochet
Ricochet's talent versus Adam Cole's ego. Not sure if the battle is which is better or which is bigger, but it should be fun to watch.
Adam Cole talked smack most of this match, but the exchanges were pretty impressive. Cole showed a lot of spots of being the clever heel, but Ricochet threw haymakers and Cole ran out of answers. Tiger Feint in the corner ropes, Fosbury Flop, Inside Out Frankensteiner off the apron, all big impressive moves. But Cole had fantastic moments from timing a Thrust Kick perfectly to dodge the Asai Moonsault and kick Ricochet in the face as well as a nice Backstabber catching Ricochet mid Back Handspring.
The climax moment had to be the strike exchange that ended in a random near fall. Going back and forth and then Adam Cole falling on top of Ricochet made you wonder if the match was gonna end in a fluke way, or if Ricochet would realize what was going on. As you can see, Ricochet realized, overcame and picked up his first WWE championship.
All in all, the selling was solid, the story it was telling was great and amplified by Adam Cole running his mouth in the ring. It's just one of those special moments and this was the first glance the WWE Universe got to see at a really great Ricochet match.
Winner: Ricochet via 630 Senton
Rating: *****
NXT Women's Championship Match: Kairi Sane vs Shayna Baszler (c)
The second of three rubber matches tonight. Kairi beat Shayna to win the first Mae Young Classic, but Baszler got her win back after they were both in NXT. Which wrestler has grown the most in the past year?
Kairi immediately starts off with going for submission holds, which gets into Shayna's head. A Heel Hook followed up with a Stretch Muffler attempt get under Shayna's skin and we see both women pulling out different things. Shayna's striking has evolved, even pulling out an interesting Hesitation Bicycle Knee Strike.
Since Kairi was seen as the underdog the entire build, it was definitely driven home through the match. Kairi paced out the match much like Hiroshi Tanahashi, working through the pain to hit signature top rope moves and capturing the hearts of the audience while she just wouldn't quit. Numerous close calls with the Kirafuda Clutch made it look like Kairi was as good as dead, hell, Shayna even kicked out of an Insane Elbow.
The finish really made you feel like Shayna was going to win this when she got her feet up to counter the Insane Elbow and went for the Kirafuda Clutch, but shades of Ember Moon, Kairi just floats backwards and manages to reverse the submission into a pin. So where Kairi has shown more heart and a bevy of submission moves, Shayna lost the same way she did when she first joined NXT.
Curious how this will all play into the story moving forward.
Winner: Kairi Sane via Submission Reversal Roll
Rating: **** 1/4
NXT Championship Last Man Standing Match: Tommaso Ciampa (c) vs Johnny Gargano
Best friends turned bitter rivals, who love gimmick matches. I'm fully aware this is only a match because Aleister Black got legitimately injured, but I also can't stop myself from being burnt out by this story. Hopefully whatever happens in this rubber match, puts some space between these two.
Well this match starts off slowly, but that's necessary since there's so much to unpack in this rivalry. After the Spanish Announce Table destruction, the match starts to really pick up. No amount of me talking about moves or spots will do this justice.
Going through tables, but propping himself up on a crutch is a layered moment for Ciampa. The handcuffs, the exposed ring, ripping the padding apart on the outside and even the end. Johnny has a tendency to let his emotions get the best of himself. All the way back to when Zelina Vega distracted him with a DIY shirt, to Chicago II when he knocked down the ref so when he had Ciampa beat there was no one to count his victory and then he literally walked into a DDT. So I've seen some complaints about the ending, but it makes so much sense that Gargano would do something to screw himself over.
There's probably some layered comment about Cleveland and shooting himself in the foot, but damn, this was the best of their trilogy…and now I'm not completely sure what I said earlier holds up. Even if I'm sick of the story, these matches are tremendous.
Winner: Ciampa
Rating: ***** 1/4
Thoughts:
Well this definitely ranks up there with the previous Brooklyn shows. Ricochet vs Cole, Ciampa vs Gargano, those will be matches people remember for a few years. Hell Kairi and Shayna was surprisingly gritty and tough, not quite as good as Sasha vs Bayley or Ember vs Asuka, but damn good.
Takeover brought it and even if most people see NXT in an odd transitional period, it's hard to argue with the quality of the last few shows. SummerSlam will have it's work cut out for it.
News From Cook's Corner 3.1.21: No Big Show
Steve Cook brings the birthday shout outs and a nice variety of different wrestling topics! Check it out!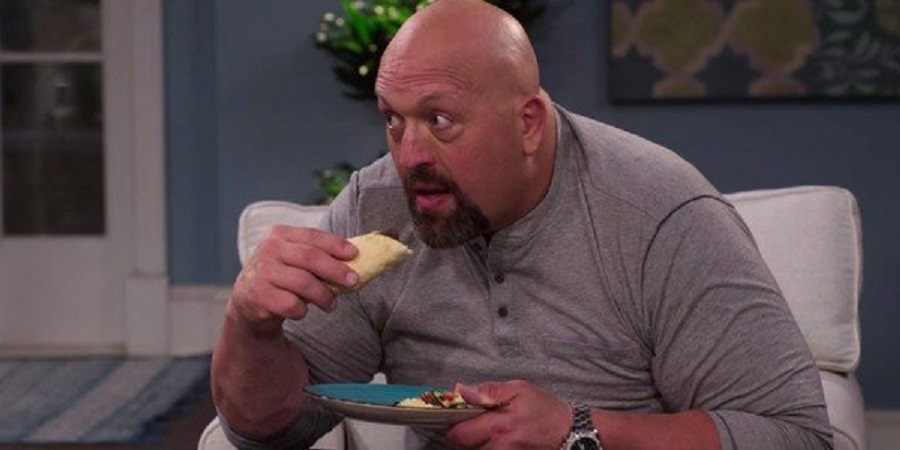 Hi, hello & welcome to News From Cook's Corner! My name is Steve Cook, and I'm somewhat decent at remembering birthdays of people close to me thanks to social media notifications, but ages are another matter. A day ago, I would have wished Larry Csonka a happy 67th birthday. Not that he would have been 67 years old, it's just a gimmick I do with people that are older than me. Assign them an age much older than they actually are. Greg DeMarco has been on the receiving end of this before.
It's good times, loved by all. (Actually, Larry hated it and I'm pretty sure Greg does too.)
With the way things have been in the world over the past year, there's a good chance that if you're reading this, you've lost somebody you cared about over the past year. Wrestling has seen a nearly non-stop parade of death, including the loss of the man who played Jocephus & The Question Mark last week. His passing touched a number of his brothers & sisters in the wrestling business, who posted about how great he was as a person.
All we can do is hang together and help each other through our periods of grief. We all go through it, and it's definitely been way too much of a thing over the past year.
You can still donate to help out Larry's family!
It's tempting to wonder what Larry would think about the things going on now. I won't pretend to know how he'd react to most of 2021, but I can safely assume that he would be excited as I am about Tully Blanchard having a match on television this week, and also wondering why a bigger deal isn't being made of it. He probably would have written the best column about Tully Blanchard since 1999.
The best way I can think of to celebrate Larry's birthday? Ramble through some wrestling news a day after it! Makes sense, right?
AEW Signs Paul Wight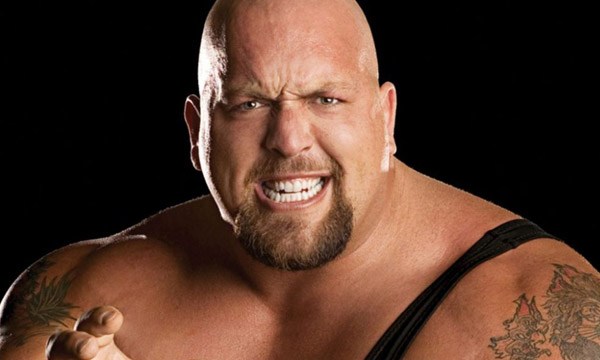 This one came as quite the surprise when it broke on Wednesday. Paul Wight, the wrestler formerly known as The Big Show (or The Giant if you're more of a WCW fan), has decided to take his wrestling and announcing talents to All Elite Wrestling. Wight had worked for WWE for most of the past twenty-two years, with the exception of February 2007-08. He hadn't done much with the company over the past several years, appearing for brief periods of time in the ring. WWE did help produce The Big Show Show, a sitcom that lasted one season on Netflix.
It seems like this comes down to Wight wanting to do more, and WWE not really having anything for him to do. Since his sitcom was ended, he only made a handful of appearances on WWE television, with his last appearance consisting of Randy Orton berating him for not being able to wrestle anymore. Wight will apparently be doing some wrestling in AEW, which will be interesting on a number of levels since there isn't a bevy of talent there that's anywhere near his size. I mean, there is Shaq, and that's been a dream match for some for years, but there's no telling whether or not Shaq will be back after his tag match this week. He'll also be announcing alongside Tony Schiavone on AEW's new YouTube show titled AEW Dark: Elevation.
AEW has made it a priority to keep increasing their online presence, as we saw on Sunday night when they aired some of their Women's Championship Eliminator matches on Bleacher Report's website. Including Riho vs. Thunder Rosa, which made some pretty angry when it was announced as they would have preferred to see the match on Dynamite. While I get that they need matches like that to draw eyeballs to new platforms, it will raise some eyebrows from those that see things like this as demotions. They aren't meant as demotions, as having Wight on this new show further indicates.
I don't see this changing the momentum of the wrestling wars, but I think its nice for older talent to have viable options other than a WWE Legends contract.
WWE: Still Big In India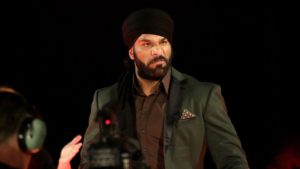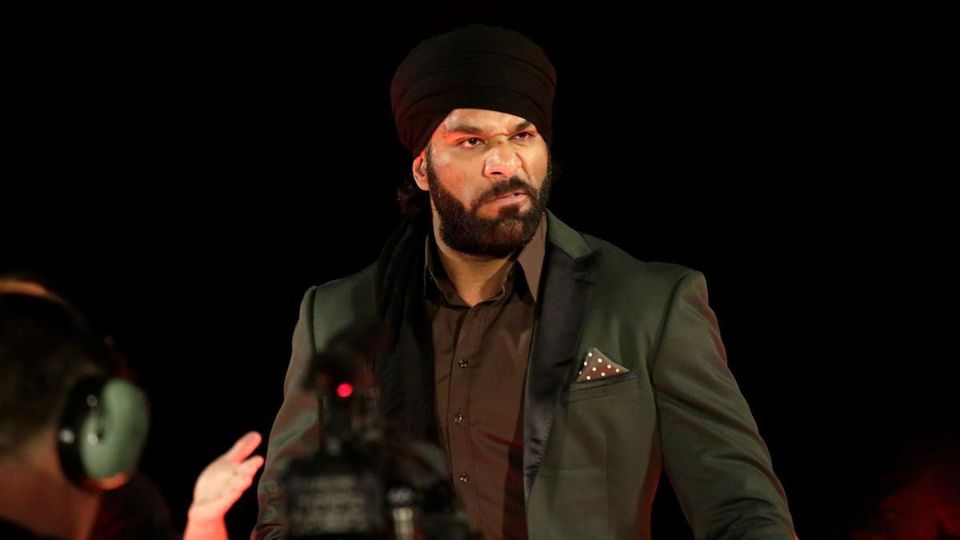 People like to make a big deal of how many viewers these wrestling shows have. One thing we often forget: Americans aren't the only people that watch television! Sure, on average we probably watch more programming via various devices than anybody else. However, there's a great big world out there of people watching wrestling that we often don't keep track of!
Fortunately, we have people like Lucha Libre Online to keep track of places like India for us. Here's what they told us!
4 million people watch Raw every week, while 3 million watch SmackDown and 1 million watch NXT. Which makes me wonder if Raw viewers are forced to choose between SmackDown & NXT. Are they in the same time slot?
People are making a big deal about how this means more people in India are watching WWE than in the US. I mean…India has a few more people, right? I'm guessing their share of the overall audience is lower than it is here.
All I know for sure is that all this proves that India doesn't need Jinder Mahal pushed on top to remain interested in WWE.
NWA Pulls Videos From YouTube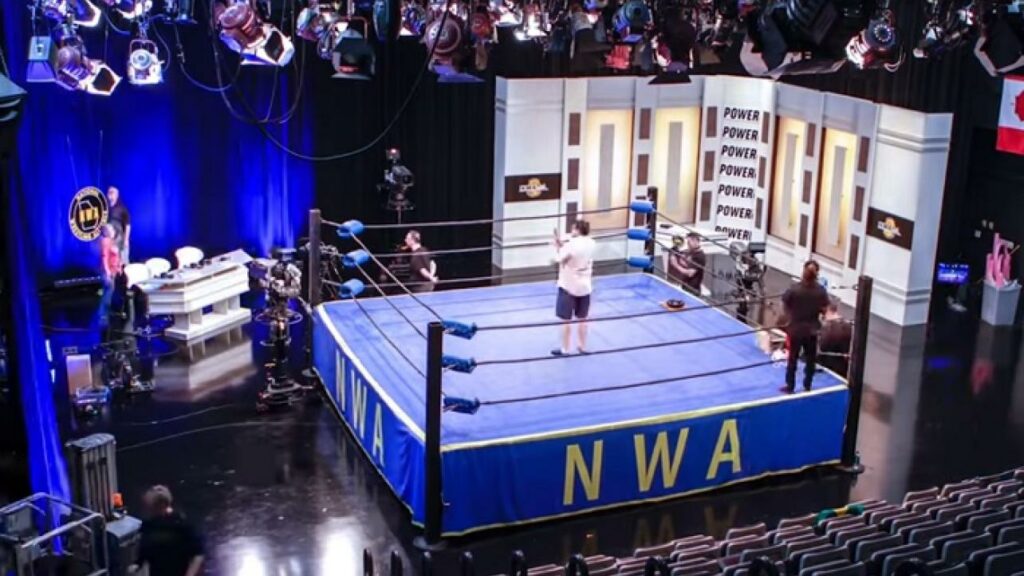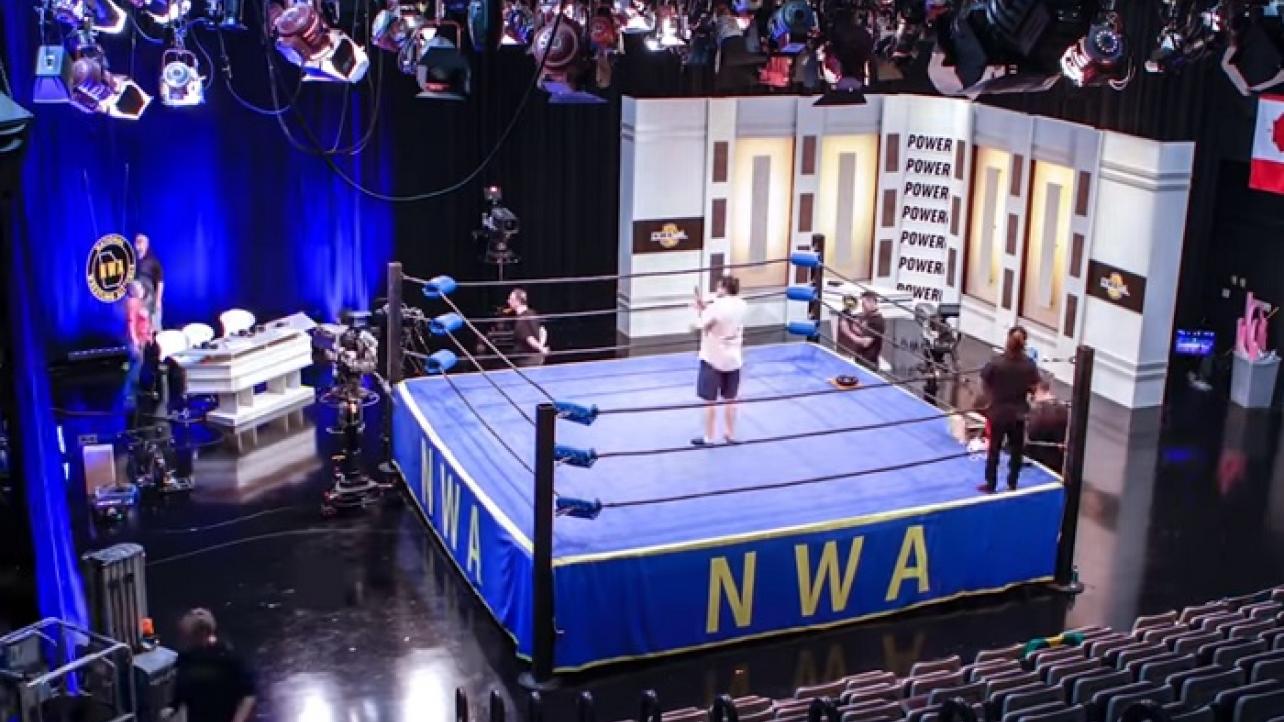 I have to admit that I was concerned when WrestlingInc & other websites drew my attention to the fact that the NWA had pulled their videos from YouTube. Not really the best timing on that either, as I'm sure there were fans of Jocephus & Question Mark looking for something to watch after his tragic death last week. It's easy to see why people thought the worst.
As we know, the NWA has virtually ceased production since the pandemic started. A good amount of their wrestling talent has moved on to other opportunities. If David Lagana has been replaced behind the scenes, we haven't heard who it is. Heck, the women's division has pretty much become part of AEW. We've been waiting to hear some kind of NWA news for awhile now, either good or bad.
We've finally got something new coming from the NWA. Dave Meltzer reported that they'll be holding TV tapings from March 21-24. No word on where the tapings will be taking place, if fans will be allowed, or who will be involved. As we've noticed, a good number of NWA wrestlers have moved on to other places. Hopefully the NWA will be able to fill those slots with new, compelling characters that can give fans the same level of enjoyment they got out of Powerrr.
I'm always in favor of more wrestling produced for the people.
Marty Scrull Returns to New Japan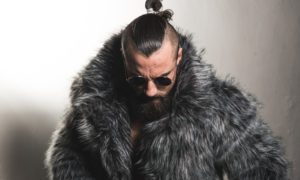 Our friends at Fightful got the inside scoop from the NJPW Strong tapings back in January and found out that Marty Scrull appeared on the show. He did an angle with Rocky Romero that will presumably air at some point. Scrull has not been seen or heard from in any major way since parting ways with Ring of Honor.
I remember reading before that New Japan might be the most likely landing spot for Scrull, since apparently sleeping or doing other things with underage females is less frowned upon over there. And there is a bit of a difference between having someone work for you as a wrestler or in a management position. Scrull was management in ROH, and keeping him around would have been unneeded publicity.
That's what all of these Speaking Out defendants are going to be dealing with in their attempts to return to pro wrestling. The ones that haven't yet will try eventually, it's just a matter of timing and business. Companies will bring in these people if they find them valuable. New Japan finds value in Marty Scrull, who has enough friends there to help him out.
The question, as I've stated before, is if fans feel strongly enough about Scrull and his failings to hold it against the people that employ him. If they do, and they don't watch NJPW Strong, Scrull won't be around for too long. If fans don't care, then promotions don't need to, and Scrull will be twirling his umbrella back into the wrestling world.
As for my opinion? I'm really the wrong person to ask, as Marty Scrull wasn't a draw for me before all his business came out. I'm not inclined to watch his stuff, but I already wasn't. What matters is how the people that did fawn over Scrull in the past take to him now.
Klein vs. ROH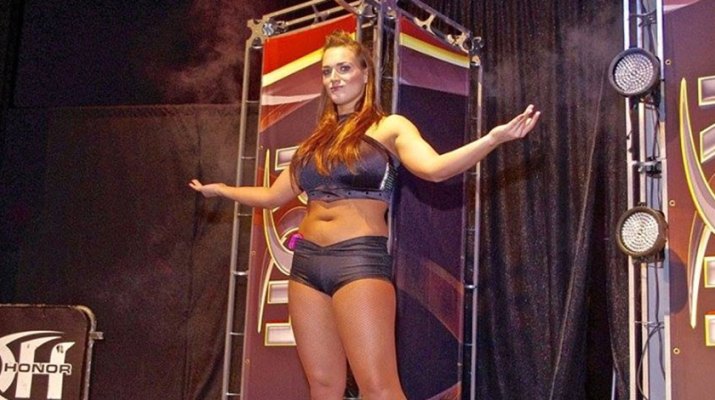 Its been a minute or two since we've talked much about the former Women of Honor Champion. It wasn't too long before the pandemic when all of this drama went public with Kelly's allegations about her treatment in Ring of Honor, Kelly getting divorced after her former husband (BJ Whitmer) accused her of being unfaithful with the man assisting her in making allegations (Joey Mercury), and ROH eventually stripping her of their championship and not renewing her contract.
Things died down on this front over the past year, largely due to the global pandemic thing. Klein isn't going away though, as she filed a lawsuit against Ring of Honor & Sinclair Broadcasting, naming Greg Gilliland, Delirious & Jay Lethal as defendants. Klein's issues with ROH came to a head when she suffered a concussion during a match and there was no protocol or staff on hand to address her problem. There were other issues, including pay, which apparently ROH's female roster members get considerably less of than the males.
ROH has never really had much interest in pushing women's wrestling. That's just a fact. The Women of Honor re-boot in 2018 seemed to be a step in that direction, but the company quickly lost interest in featuring the competitors. Since the debut of the ROH bubble, the only woman regularly appearing on television has been the studio host, Quinn McKay. McKay has an angle going with Mandy Leon & Angelina Love, but that hasn't been touched on at all on television and has been confined to an Internet show where they did one confrontation and that was it. Leon & Love appear in the opening video, but that's the only place they've appeared on television in months. Vita Von Starr appears with The Righteous on occasion & Maria Kanellis-Bennett recently made her on-screen return to commentate on a match.
So, no, it doesn't surprise me that ROH had/has no interest in paying women equally to men.
There's a lot going on within the lawsuit, including harassment claims directed towards Lethal. The main thing to keep an eye on here for wrestling purposes? Klein is claiming that she was an employee, not an independent contractor, and the State of Maryland has a strong policy to ensure that workers are not misclassified. So we're saying there's a chance this issue might actually be addressed in a court of law after how many years. Stay tuned.
That's all we have time for this week! Thanks for reading, and keep your stick on the ice.
NXT Minus 6: The Most Pointless Match Ever
There are some things Brad really enjoyed, and others that made no sense. Do you agree with his assessments?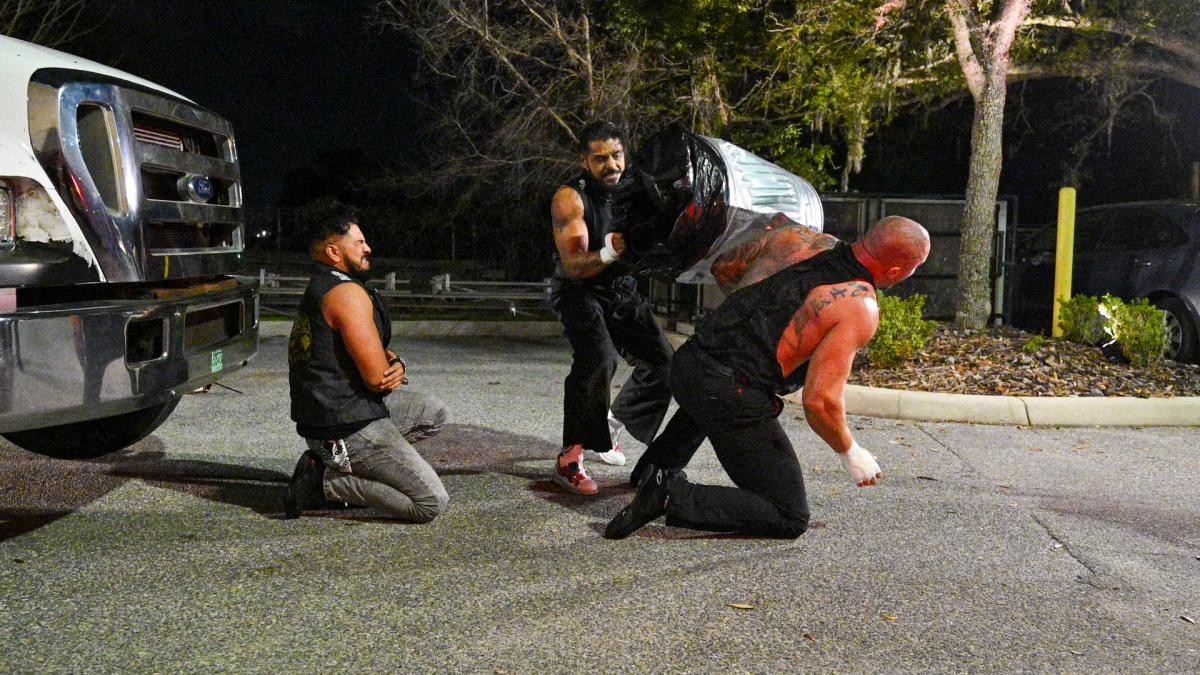 Not just pointless. It was Charles Barkley turrible. 
6. Dexter Lumis is in dire need of a makeover. Since his debut two years ago, the only thing that's changed is the possible addition of new arm tattoos. Great athlete. Deceptively agile. No depth to his character. He is the worst thing you can be in wrestling. Boring. 
5. Zack Gibson strikes again. Drake Maverick & Killian Dain are Shrek and Donkey. Savage! Gibson is on the mic what Wade Barrett needs to be. I like watching him wrestle. I love listening to him talk.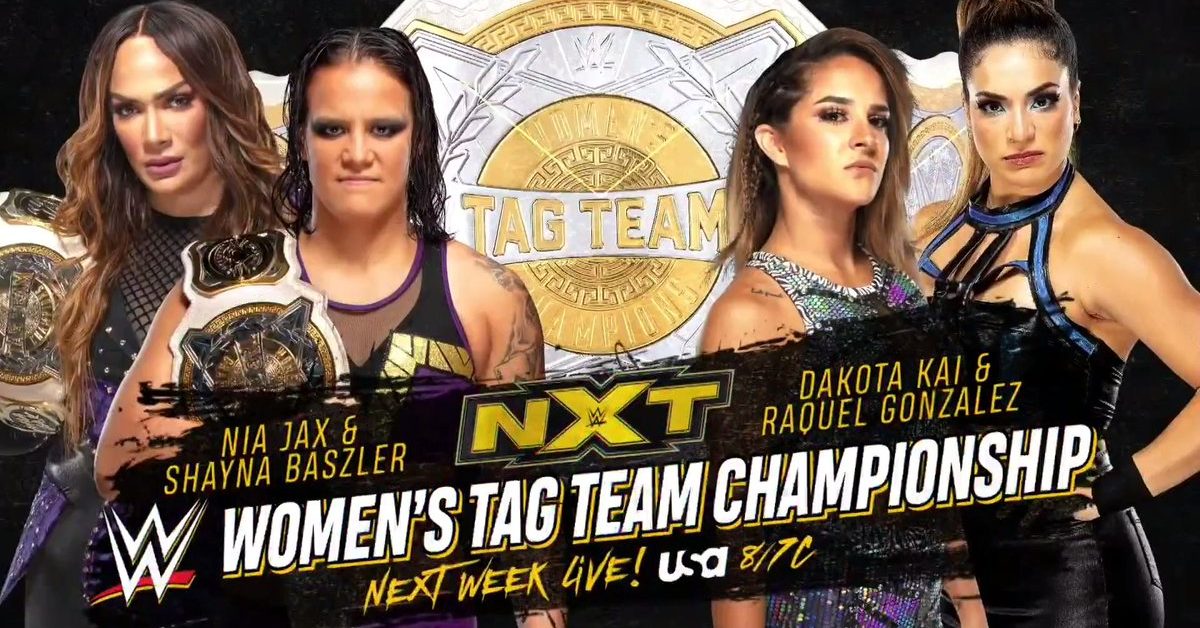 4. How good was it to hear Shayna Baszler's music again in NXT? I am cranked to 11 for the women's tag team title match. So many stories. Baszler and Dakota Kai have a long history. Raquel Gonzalez and Nia Jax, the two biggest, baddest bitches in WWE are out to prove who is the alpha bitch. Titles on the line. Baszler's homecoming. Kai's shot at validation. I'm smelling MOTY contender.
3. I am fully and deeply committed to the notion that Xia Li is the baddest person in the entire NXT locker room, male or female. Madame Li, I will never get on your bad side. If I accidentally cross that line, I will change my name and flee the unidentified state in which I currently reside. Un-Lished.  
2. That thing between Santa Claus Ice Cream Bar and Doomsday Saito was possibly the most pointless match ever. The feud was based on nothing. Why is a heavyweight going after a cruiserweight? Why do they continue to pretend Ice Cream Bar is a cruiser when he clearly isn't? How does Saito survive a 3-on-1 beat down to pop up fresh as a daisy and get the victory? It dragged on and on and on and on and on and on and on, clocking in at just under 92 hours. Let us never speak of this match again. No, it doesn't get a pic. 
1. This week's That's Why I Love Wrestling goes to…unidentified camera man! I'm on my couch, digging Leon Ruff's entrance. BTW, his music kicks all kinds of ass. Ruff is hanging on the ropes, loving life, when BAM! Kick to the head from Swerve Scott. I was genuinely surprised, never saw it coming, because the camera man was fully focused on Ruff, and so was I. Nice work, unidentified camera man.