Andrew's NXT Takeover Brooklyn 4 & SummerSlam: Ratings & Review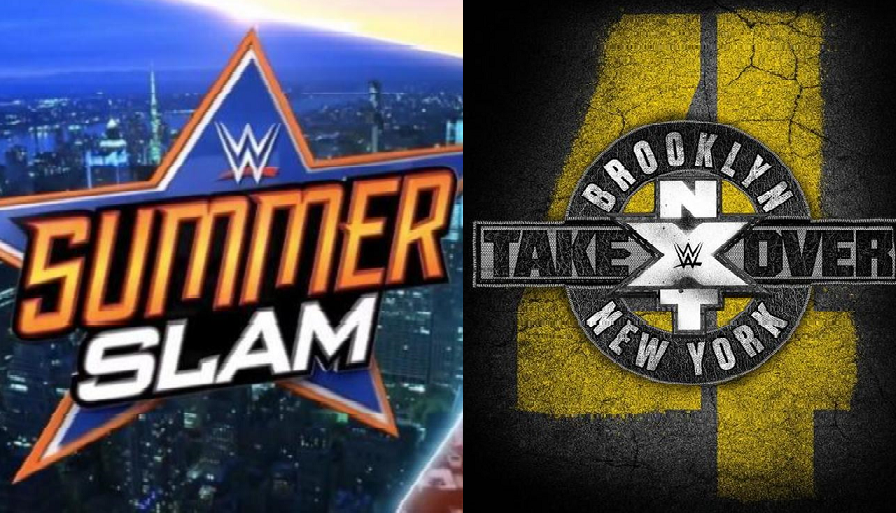 Well everyone, this is what happens when you have plans on a Saturday. So I didn't get to watch NXT live, so now I get to power through 84 hours of programming at the same time.
Everything I've heard said the show was a good one, which is always nice to hear. Especially since I said during the picks article, that this was one of the shows with a very low amount of buzz. Time to find out what went on, before SummerSlam goes into full swing.
NXT Takeover Brooklyn 4:
NXT Tag Team Title Match: Undisputed Era (c) vs Moustache Mountain
NXT really likes the tag teams to go on early, but this match lived up to the story. The third match in about 5 weeks, with both teams getting one win, the rubber match was damn good.
Numerous callbacks to their previous matches, including the towel spot. Tyler Bate still did that stupid Fireman's Carry/Giant Swing move, with makes no sense, but the match still flowed well. Trent Seven pulled off a move I've never seen him do, which looked like a Vertical Suplex lift, into a Flowsion, But the pace was so fast it felt a little too much, there were even times it looked like Kyle O'Reilly wasn't quite ready when Strong was calling for tags.
Aside from nit picks, this was the best match I've seen between the two, I just wish it was paced slower. Undisputed Era came out the gates hot, and aside from one moment where O'Reilly had Tyler Bate in a Heel Hook submission, the frantic pace never seemed to change.
After Kyle kicks out of a Burning Hammer/Knee Drop tandem move, Strong slides in to cut off Bate and they land Total Elimination out of nowhere. The ending seemed a little abrupt, but with how the match was paced, it seemed very fitting.
Winner: Undisputed Era via Total Elimination
Rating: **** 3/4
Velveteen Dream vs EC3
This match was pretty awkwardly paced honestly. Dream with the HBK/Hogan over selling being kicked in the corner and then getting crotched on the rope. But I'm not really sure what they were trying to get across. EC3 controlled the pace until Velveteen Dream hit a Twisting DDT on the ramp.
I suppose if I need to say something, it's that this was basically a main roster match on NXT. There were a lot of entertainment spots, that didn't make a ton of sense or just looked awkward, but the crowd seemed to enjoy it. A rolling Dream Valley Driver on the apron gave Dream the idea to hit the Purple Rainmaker on the apron, roll EC3 back in and squeak out with a Takeover victory.
Winner: Velveteen Dream via Purple Rainmaker Elbow
Rating: *** 3/4
NXT North American Championship Match: Adam Cole (c) vs Ricochet
Ricochet's talent versus Adam Cole's ego. Not sure if the battle is which is better or which is bigger, but it should be fun to watch.
Adam Cole talked smack most of this match, but the exchanges were pretty impressive. Cole showed a lot of spots of being the clever heel, but Ricochet threw haymakers and Cole ran out of answers. Tiger Feint in the corner ropes, Fosbury Flop, Inside Out Frankensteiner off the apron, all big impressive moves. But Cole had fantastic moments from timing a Thrust Kick perfectly to dodge the Asai Moonsault and kick Ricochet in the face as well as a nice Backstabber catching Ricochet mid Back Handspring.
The climax moment had to be the strike exchange that ended in a random near fall. Going back and forth and then Adam Cole falling on top of Ricochet made you wonder if the match was gonna end in a fluke way, or if Ricochet would realize what was going on. As you can see, Ricochet realized, overcame and picked up his first WWE championship.
All in all, the selling was solid, the story it was telling was great and amplified by Adam Cole running his mouth in the ring. It's just one of those special moments and this was the first glance the WWE Universe got to see at a really great Ricochet match.
Winner: Ricochet via 630 Senton
Rating: *****
NXT Women's Championship Match: Kairi Sane vs Shayna Baszler (c)
The second of three rubber matches tonight. Kairi beat Shayna to win the first Mae Young Classic, but Baszler got her win back after they were both in NXT. Which wrestler has grown the most in the past year?
Kairi immediately starts off with going for submission holds, which gets into Shayna's head. A Heel Hook followed up with a Stretch Muffler attempt get under Shayna's skin and we see both women pulling out different things. Shayna's striking has evolved, even pulling out an interesting Hesitation Bicycle Knee Strike.
Since Kairi was seen as the underdog the entire build, it was definitely driven home through the match. Kairi paced out the match much like Hiroshi Tanahashi, working through the pain to hit signature top rope moves and capturing the hearts of the audience while she just wouldn't quit. Numerous close calls with the Kirafuda Clutch made it look like Kairi was as good as dead, hell, Shayna even kicked out of an Insane Elbow.
The finish really made you feel like Shayna was going to win this when she got her feet up to counter the Insane Elbow and went for the Kirafuda Clutch, but shades of Ember Moon, Kairi just floats backwards and manages to reverse the submission into a pin. So where Kairi has shown more heart and a bevy of submission moves, Shayna lost the same way she did when she first joined NXT.
Curious how this will all play into the story moving forward.
Winner: Kairi Sane via Submission Reversal Roll
Rating: **** 1/4
NXT Championship Last Man Standing Match: Tommaso Ciampa (c) vs Johnny Gargano
Best friends turned bitter rivals, who love gimmick matches. I'm fully aware this is only a match because Aleister Black got legitimately injured, but I also can't stop myself from being burnt out by this story. Hopefully whatever happens in this rubber match, puts some space between these two.
Well this match starts off slowly, but that's necessary since there's so much to unpack in this rivalry. After the Spanish Announce Table destruction, the match starts to really pick up. No amount of me talking about moves or spots will do this justice.
Going through tables, but propping himself up on a crutch is a layered moment for Ciampa. The handcuffs, the exposed ring, ripping the padding apart on the outside and even the end. Johnny has a tendency to let his emotions get the best of himself. All the way back to when Zelina Vega distracted him with a DIY shirt, to Chicago II when he knocked down the ref so when he had Ciampa beat there was no one to count his victory and then he literally walked into a DDT. So I've seen some complaints about the ending, but it makes so much sense that Gargano would do something to screw himself over.
There's probably some layered comment about Cleveland and shooting himself in the foot, but damn, this was the best of their trilogy…and now I'm not completely sure what I said earlier holds up. Even if I'm sick of the story, these matches are tremendous.
Winner: Ciampa
Rating: ***** 1/4
Thoughts:
Well this definitely ranks up there with the previous Brooklyn shows. Ricochet vs Cole, Ciampa vs Gargano, those will be matches people remember for a few years. Hell Kairi and Shayna was surprisingly gritty and tough, not quite as good as Sasha vs Bayley or Ember vs Asuka, but damn good.
Takeover brought it and even if most people see NXT in an odd transitional period, it's hard to argue with the quality of the last few shows. SummerSlam will have it's work cut out for it.
---
Always Use Your Head and visit the official Pro Wrestling Tees store for The Chairshot All t-shirt proceeds help support the advancement of your favorite hard-hitting wrestling website, The Chairshot!

---
Booking the Entirety of Smackdown 1000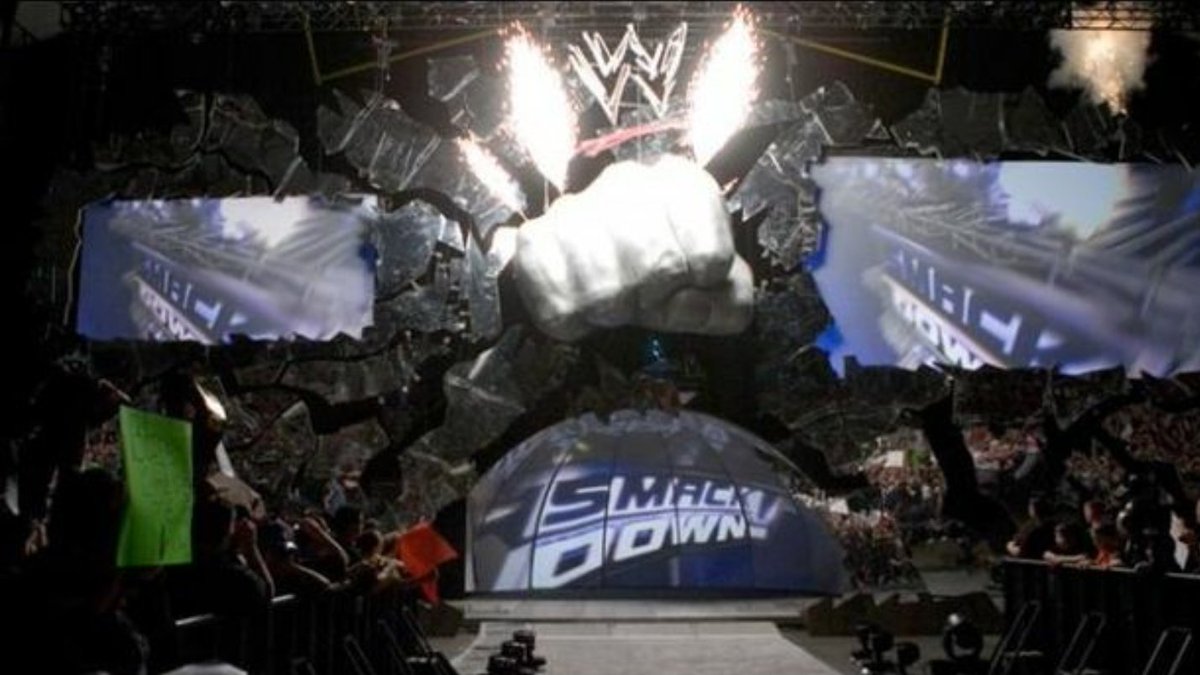 The 1000th episode of Smackdown is this Tuesday and it's been a highly anticipated show for weeks now. The reunion of all four members of Evolution is going to happen and Rey Mysterio vs Shinsuke Nakamura was just announced last week. There's sure to be more returns and surprises so let's see if I can make the most out of those within a two hour show. My goal here is to reminisce on the times and superstars we cherish while still making new stars.
John Cena's Open Challenge
He doesn't currently have a championship but John Cena made his WWE debut as a result of Kurt Angle's open challenge. That's why I would have John Cena open the show with an open challenge to all the current and former stars in the locker room. The man that answers the call is none other than Kurt Angle. When rumors of Kurt Angle returning to WWE started to surface a couple years ago I wanted him to answer John Cena's United States Championship Open Challenge as his method of return. Since that is no longer possible, Tuesday feels like the best way to revisit that historic segment from 2002.
Evolution segment sets up giant main event
For the Evolution segment I'd have all four members go to ring and cut a promo. They would be interrupted by New Day, who would then be interrupted by The Club (Gallows, Anderson, and AJ Styles). All three teams are going back and forth on the mic when the lights go out. Sanity's music hits and they decide they want in on the action. This now sets up the giant 12-man main event: Evolution (w/ Ric Flair) vs The Club vs New Day vs Sanity. Teddy Long can make the announcement of the tag team match because that's what he does best.
Becky Strikes Again
As the segment concludes and is about to go to commercial, Becky Lynch attacks Ric Flair from behind. This is just the next way for Becky to get under Charlotte's skin. Charlotte comes in to stop it but Paige needs to preserve their title match for Evolution. Paige announces that she's recruited a former women's champion to humble Becky. Beth Phoenix makes sense but Molly Holly is more synonymous with the Smackdown brand. We saw Molly return at the Royal Rumble so this isn't out of the realm of possibility. Becky Lynch defeating a legend one on one would further cement her current status as champion.
Evolution (cont.)
During the main event my plan would be for Sanity to win. At Raw 25, the Revival got utterly humiliated by DX so here's a chance to rectify that. If they're not ready to give Sanity that kind of a clean win, Undertaker can cost Triple H and Evolution the match. They're in the middle of a feud and there is no Smackdown celebration without an appearance from The Undertaker.
Eddie Guerrero Tribute
My original plan was for Andrade "Cien" Almas to pay tribute to Eddie but I eventually thought against it since he is his own person. Instead, after a commercial, a video montage should play of Eddie's best Smackdown moments. WWE is usually really good with their video packages and Eddie is one of Smackdown's most significant talents of all time. As the montage fades, Rey Mysterio's music hits to signal his match with Nakamura. Since Rey was his close friend, it would be really special to see some sort of tribute to Eddie on his ring gear or maybe he wins the match via Frog Splash. Perhaps we see Vickie Guerrero play a role in this instead. She's a former Smackdown General Manager so she deserves a spot in the show for multiple reasons.
Samoan Supremacy
I'm not sure if The Rock is scheduled to make an appearance but I need him for this segment. When looking back at the earliest memories of Smackdown, The Rock is all over them. I'd have him come down to the ring and talk about those memories and his legacy – saying it wouldn't have been possible without his Samoan ancestors. That's when Samoa Joe's music would hit. He'd make the obvious remarks of The Rock's Hollywood status and what not. Joe would then go on to say that the reason WWE brought him in was because they were tired of The Rock's and Roman Reigns' bloodline and needed a fresh start. After all, he has been one of main the faces of Smackdown for all of 2018. After another insult to The Rock's family, a fight would ensue which would require both guys to get pulled apart. The Rock could even take a shot at Joe's freshly injured knee before the scrap concludes.
A New Giant Emerges
One of the most iconic moments in Smackdown history is when Brock Lesnar's superplex to Big Show collapsed the entire ring. Since Big Show returned last week, he could stand in the ring while the clip of that match plays on the Titantron. Big Show lost in his return last week so his promo would have a reflective and somber tone. He would have the audience believe that he's about to retire. This would be the show to do it on, after all. However, before Show can conclude his speech, Lars Sullivan debuts. Sullivan declares that he won't allow Show to walk out until he puts him down himself. Lars wins via superplex and a star is born.
Edge and Christian's Cutting Edge Peep Show
I had a few big stars left over and this was the way to squeeze everyone in. Daniel Bryan is a guest on the Cutting Edge Peep Show. Edge and Christian are congratulating him on his recently earned WWE Championship match. Christian says him and Daniel Bryan are similar in the sense that they were once underdogs. Edge says he sympathizes with Daniel because he also had to retire early. Miz is annoyed and decides to crash the party. He cuts the promo of a lifetime of everyone in the ring and puts over Miz TV as the superior talk show.
A certain Rattlesnake in the back has heard enough. Glass shatters. Dads everywhere toss their children in the air out of excitement. Stone Cold Steve Austin is walkin' and talkin' all the way down to the ring. He is clearly fed up. Miz tries to talk over the entrance music and audience ovation to no avail. Austin gives a Smackdown-sized stunner to the Miz and the microphone goes flying. Austin, Bryan, Edge and Christian all celebrate in the ring as Miz lays lifeless. Miz tried to get up toward the end of the celebration but receives another stunner for his troubles. Everyone is happy heading into the main event.
Miscellaneous
The Fist
When lifelong wrestling fans think of Smackdown, they immediately think of the giant fist that used to be centered at the top of the stage. Tuesday is the ideal time to bring it back for one night.
Commentary Team
I'd like to hear some of the voices of Smackdown's past. Michael Cole and Tazz on commentary with Tony Chimel as the special guest ring announcer would be quite the nostalgia trip.
Hardy Boyz vs The Usos
The Hardy Boys are clearly one of the most crucial elements to the early success of not only Smackdown, but the history of the tag division. In a down year for Smackdown, the Jimmy and Jey Uso were considered by many as the MVPs of the brand in 2017. To my knowledge, these pairs of brothers have never actually squared off in the ring. Let's make it happen on Tuesday.
Missed Opportunity
As much as I loved King Booker's return to introduce New Day into the 5-Timer's Club, I wish there would have been a way to save Booker T for Tuesday night.
Opening Theme
I saw a poll going around Twitter asking for everyone's favorite Smackdown opening theme of all time. This got me thinking that it would be a fun idea to open the show with a mash-up of all the past themes and short clips of all the past title sequences edited together. It'll be a quick trip down memory lane to start the night.
---
Always Use Your Head and visit the official Pro Wrestling Tees store for The Chairshot All t-shirt proceeds help support the advancement of your favorite hard-hitting wrestling website, The Chairshot!

---
Repetition And Familiarity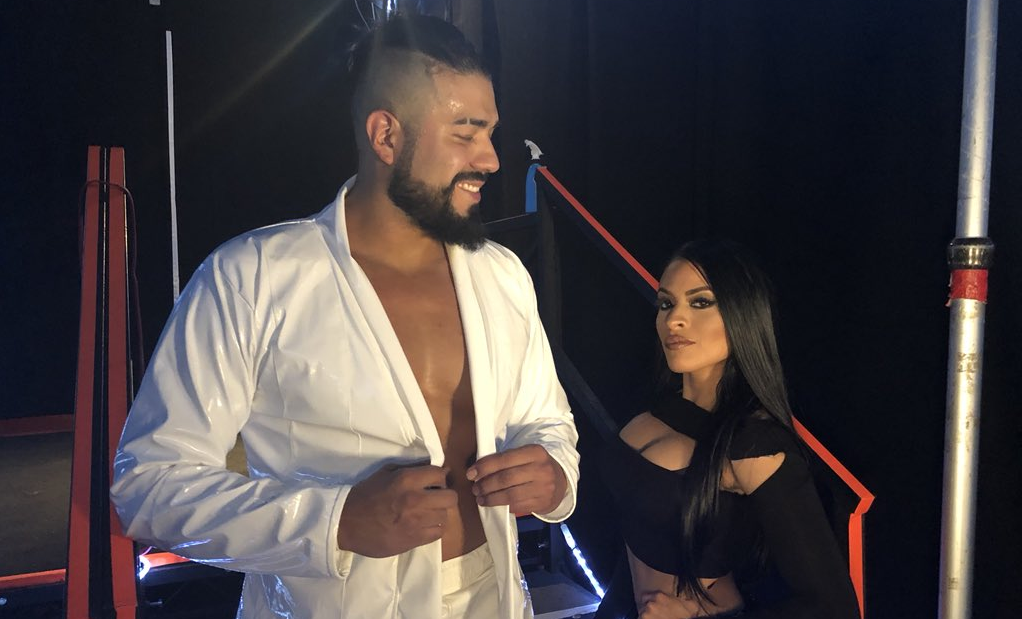 In our microwave society where we want everything right now, the last thing a lot of us want is to have to watch and wait something get built upon over time.  Now sometimes there's a legitimate fear that the building won't amount to anything (as a New York Knicks fan this is literally a perpetual mood), but sometimes our fears are overblown and unfounded.
I've spent several weeks here criticizing fans for what I believe are various infractions that make it difficult for not just other fans but even the people who work in the business; I know to some it sounds like I'm fansplaining (and to degree I probably am) but it's hard to sit still while bad takes are being served up over and over by people who consider themselves smarter than the average fan because they spend time on Reddit forums and such.  So in the interest of staying in this lane while not being as cranky I figure I'd get to something else: the importance of repetition.  Repetition is a key to what makes a lot of things work in wrestling.
Why?
Because what helps establish those memorable moments is people doing a few things well over and over until they gets parked in our memory banks, so that all the other things that come off of them – swerves, counters, etc – get that emotional response they're looking for.
For example the Kurt Angle battle royal segment struck the chord that it did because of a few things:
Several weeks of Baron Corbin acting like a jerk towards everyone, especially booking himself favorably so much
Corbin and Stephanie McMahon talking down to Kurt for several weeks, culminating when Stephanie sent him on vacation
Corbin looking like he was finally going to have a plan work out in his favor
Our memories of all of Angle's signature moves so that when the Conquistador started pulling them out it triggered our recollections
That was weeks and months of small, sometimes mundane, sometimes annoying stuff that went into setting up what was a fun moment in October.  When you ask for longer, more layered storylines you gotta be patient and go for the ride through a bunch of points that may seem tedious or downright pointless until it's payoff time.  Corbin getting appointed Constable, overruling and undermining Kurt, getting Kurt sent home, and then putting himself into big matches to get things for himself all led to one of the best segments of the year on TV.
If you give it a chance and let them work their way through you can get a moment where you can just mark out and be happy for a bit.  On the other hand when you constantly armchair quarterback and demand that they give you what you want RIGHT NOW you can lose any chance for a good story, and any chance for getting any real memories out of it.  And that's no fun at all in the long run.
But that's not the only example this week.  The likelihood of Kevin Owens turning face has hit about 100 percent probability after his beatdown from Bobby Lashley, who is apparently going heel in the process (turns out that's going to be delayed, as Owens is going out for knee surgery and will be out a while).  As their match went on you could hear the crowd getting more and more behind Kevin in a real sympathetic way.  But it takes more than one match to make that a thing.
The first seeds were planted earlier this year, when Owens was getting killed by Braun Strowman every week.  While the crowds didn't turn on Braun, over time his antics went from humorous just desserts to a despicable human being in Owens to downright extreme like tossing him off a cage even though it meant losing the match.  Now when he comes back he's poised to get a big face reaction especially if Sami Zayn is by his side again.  But it will all be sweeter with some kind of buildup rather than the kind of instant turn some may have wanted because they think KO is one of the best people on the roster.
Next up is the Authors of Pain.  When they first got called up from NXT, they squashed some jobbers then went into a short program with Titus Worldwide, which immediately drew some impatience.  'Why are they wasting their time with a comedy act?  They're getting misused just like everyone else from NXT!'  Then they got a new manager in Drake Maverick and went back to squashing jobbers again for several weeks, which is exactly what they needed.
Why?
Because the Raw audience doesn't really know these guys since most of them don't watch NXT.  How are they supposed to know if these two big guys are a dominant force or just a bunch of oafs without seeing how good they are?  And lo and behold, after a few weeks of that they got in the ring with the Shield in a RAW main event and looked like they belonged there.  A four week angle between Bobby Roode & Chad Gable vs The Ascension was used as a setup to further drive home this point.  While we were complaining how weird and tedious it was, the payoff was Authors of Pain coming in and obliterating both teams after the match to make it clear that Authors of Pain are superior to the other tag teams.  Now when they eventually win the tag team titles it will be a big deal.
Finally we have Andrade "Cien" Almas over on Smackdown.  Like the AoP he got a quick introductory feud, with Sin Cara, which again prompted some 'why are they wasting him?' comments.  Since then he had another mini run with Rusev, then some matches with Daniel Bryan and AJ Styles.  And while he's lost to the latter two the matches have served a purpose.  And that is to show us that he can go with two of the best in ring workers in the business.
Despite all the internet talk about how great he is, the Smackdown audience hasn't much of a clue because most of them don't watch NXT (or CMLL where he first hit it big) either.  He's just a guy with a beautiful business manager in Zelina Vega, and they don't know if he's to be a World title contender, a future US champion, or a guy that puts over the top guys but never wins anything significant.
And they won't know until you show them.  As much as you may want him to win all the things now because he's so good, it will matter more if he does that next year after everyone has had a chance to see how good he is and how good he and Vega are as a duo.  And that the dreaded casuals have seen him work now in early 2019 the real promotion, with maybe a US Title run, can begin.
Those are just a few examples of how to get it right; there are other examples of how to do it wrong.  Sanity came up and got a couple of quick wins over New Day before the regular Smackdown audience learned anything about them, and now they're in limbo because quite frankly there hasn't been any reason established why they should be beating teams like New Day or the Usos or the Bar.
And 'they were good in NXT' isn't a good enough reason.  If I don't watch NXT I don't give a damn what they did there. They're just a guy (or gal) who's now on the show I do watch, and I need a reason to care about them and believe they are worthy of big things today.  Which means I need to be shown what's so impressive about them before they're put in a big match and before they get promoted up the ladder.  Just like I need to know what someone's big moves are so that I know we're at a turning point in the match when they go for them.
Ducking Roman Reign's Superman Punch is a big deal because we know it's an important move of his and the setup to his finisher.  When Seth Rollins starts stomping his foot when his opponent is prone, we know it's important because that's been established as the signal that he's going for the curbstomp.  If we didn't know those things from seeing them a million times those spots wouldn't matter and wouldn't trigger any kind of reaction.
At WrestleMania 6, the finish worked because it had been set up for years – Hogan's opponent hits their finisher, he kicks out, Hulks up, three punches, big boot, legdrop, 1-2-3.  So when the Warrior hit his finisher late in the match it was like the Bat Signal being lit in Gotham City.  Kick out, Hulk up, three punches, big boot…..but when Hulk went for the legdrop, Warrior moves, hits a splash and wins instead!  And it's such a big deal some 28 years later because that ending had been drilled in our heads so much that the twist struck all the right chords when it came.  That's the value of repetition.
---
Always Use Your Head and visit the official Pro Wrestling Tees store for The Chairshot All t-shirt proceeds help support the advancement of your favorite hard-hitting wrestling website, The Chairshot!

---
Has Dean Ambrose Outgrown The Shield in WWE?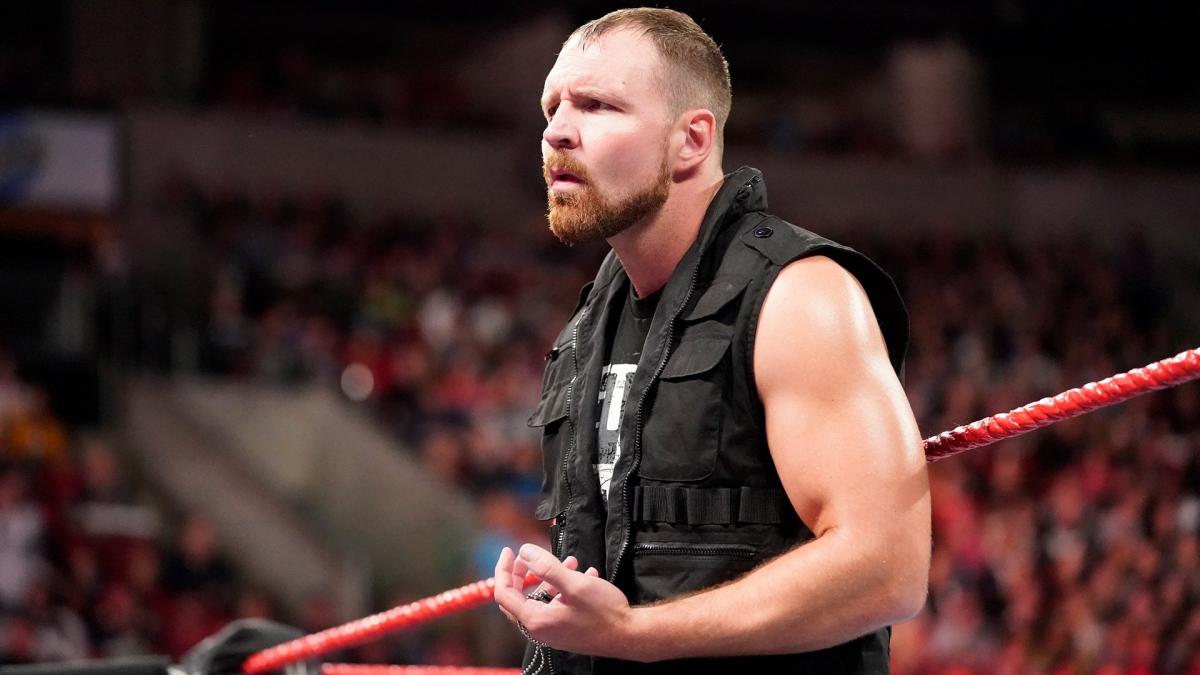 Dean Ambrose is a man searching for his place in the world. He never had to question it before. In fact, he's always known who he is thanks to his brothers in The Shield. Seth Rollins and Roman Reigns have been his anchors in WWE and now even that fact is not enough to keep The Lunatic Fringe from losing his mind.
Dean feels targeted. He feels isolated and more importantly, he feels under appreciated. Ambrose hears the comments from Drew McIntyre and Dolph Ziggler. Though Dean knows that both men have an agenda, it's clear that perhaps there is a bigger truth to all of this. Has Dean Ambrose outgrown The Shield?
To say that he's the most undervalued member of the group is perhaps more than just an understatement. While Roman Reigns has conquered the industry as WWE's top guy, Dean has been thought of as a quirky mid-carder. As Seth Rollins turned babyface and was hailed as perhaps the best hand in the business, Ambrose continued to make the fans smile with his wacky unpredictability.
Simply put, Dean Ambrose has been the comic relief for The Hounds of Justice. While this was never really an issue before, it's certainly become one now. Dean is great at playing that role and he's obviously very good at it. However the longer that character exists, the more likely it is that fans will never take him seriously.
So what is happening right now? Could it be that Dean's role is changing out of necessity? Maybe a split from The Shield is indeed the best move for him because there's just not enough riveting storytelling left for him in the context of that group. When the ideas run out, a change must come. Is that what fans are seeing now?
Perhaps the real point here is that there's just so much more that WWE could be doing with Dean Ambrose instead of portraying him as the kid brother to Captain America and Iron Man. Ambrose is not exactly Thor and he's being booked like Hawkeye.
The problem is, what happens if Dean does leave The Shield? If he turns heel, as many expect he will, then the first option would be to pit him against his former teammates. While that would certainly be a completely logical way to go, it would also be a bit mundane. 
Fans have seen Dean and Seth go to war on multiple occasions. They've also seen Dean battle Roman. If fans are hoping for a major feud between Dean and Roman, then they would be wise to remember that Reigns is likely not losing the Universal Championship any time soon. So what would be the point of that rivalry?
Turning Dean for the sake of turning him is probably not the answer. But then again, if he were to leave The Shield and remain a babyface in the process, would that arrangement work for Monday Night Raw? Could the red brand handle that many top babyfaces and would there be enough top heels to go around?
Why not move Dean back to SmackDown Live? He proved himself there before and he could do it again. The separation would allow Ambrose to stand on his own once again and do business on his own terms. It seems like a sensible move and one that could be good for him in the long run.
But the issue with this is that if Dean did indeed go back to the blue brand, then he would once again hit a ceiling. AJ Styles is the WWE champion and Dean has already had a run with him. Daniel Bryan is stepping up to AJ now, which means that there would be little room for Ambrose at the moment. But would Dean need to compete for the top title in order to be successful?
The idea that a Superstar's value is based upon his main event status remains a very strong notion for many fans. If a guy is not duking it out for the gold, then he's not fulfilling his potential. It's true that the world title should be the ultimate destination for anyone getting in the business. Anything less seems like a waste of time.
But Dean would not necessarily be a failure if he found himself outside of title contention. He does have a great amount of spotlight right now and he's still one of the more popular Superstars on the roster. Whether or not he needs a championship to validate his existence in the company is debatable. Of course for his fans, Dean is overdue for another title run.
Therein lays the irony of this situation. For anyone that truly believes Ambrose has been the odd man out when compared to Reigns and Rollins, they must remember that Dean was WWE champion. He had his run and he did okay with it. He may not have been the most capable WWE champion of all time but he was entertaining. Dean was fun to watch. But then again, he's almost always fun to watch.
However this is a new day and its a new Dean Ambrose. He's tweaking his character and his move-set, both of which are redefining who he is. Dean is no longer the lovable lunatic vying for approval by getting the most laughs. This Dean Ambrose is more intense and more focused than ever before.
He is changing and maturing. Dean is a man that is now thinking about much more than wreaking havoc as a member of The Shield. Ambrose is a married man now and he's facing his own mortality in the company because he's questioning his legacy. 
Is he nothing more than The Lunatic Fringe, the wildcard of The Shield? Or is he something more? He's faced life in WWE without Rollins and Reigns before and it was not the easiest rod for him to travel. But he's traveled it and he's come out of it stronger than he was before. Now Dean Ambrose wants more. He needs a purpose and that purpose is likely not with The Hounds of Justice. What WWE chooses to do with this fact and ultimately with Dean Ambrose's future, is anyone's guess.
---
Always Use Your Head and visit the official Pro Wrestling Tees store for The Chairshot All t-shirt proceeds help support the advancement of your favorite hard-hitting wrestling website, The Chairshot!

---