Chairshot Week In Review: WWE July 29 – August 4, 2018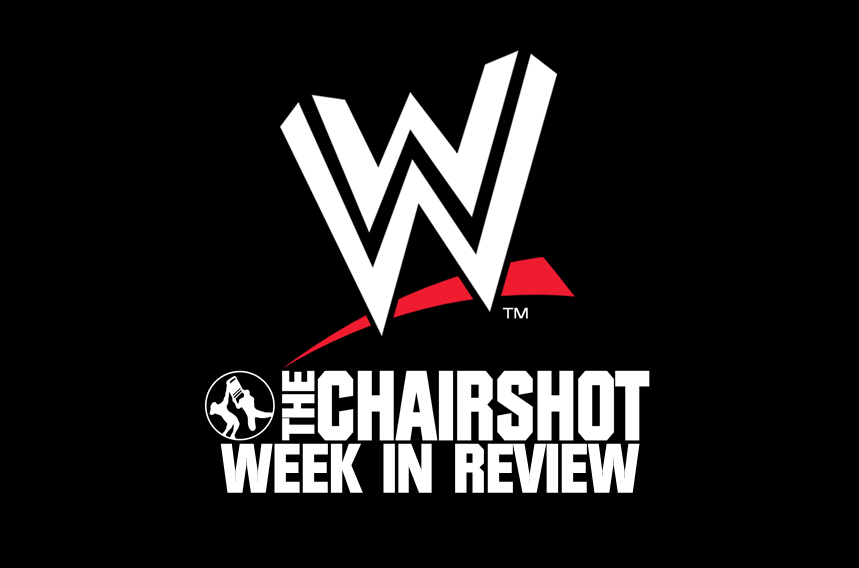 The State of WWE:  July 29-August 4, 2018
It is Week 3 of the build for SummerSlam and once again, WWE realizes that the problem with booking so many title matches so far in advance is trying to keep the momentum going. So let's see how WWE did this week.
RAW
WWE Universal Championship: Roman Reigns may be primed and ready to take on Brock Lesnar, but Lesnar doesn't seem to think he has any reason to fear Reigns or actually hype his match. This attitude leads to trouble for Lesnar's long time advocate, Paul Heyman, who finds his job in WWE jeopardized by Lesnar's apathy.
The tensions between Angle and Corbin continued to grow as Corbin, with the backing of Stephanie McMahon, undermines Angle's authority and credibility at every turn, but learns the downside of being a stooge to the McMahons: You're the first to get your ass kicked if you cross the top babyface. Corbin learned that lesson the hard way when he and Angle threw Reigns out of the building for no good reason, with the threat that he'd lose his title shot if he didn't comply. Reigns called out Angle's seeming impotence before knocking Corbin flat on his ass.
Later in the evening, Lesnar would finally come to the ring, but seems to be buying into his own hype and turns on Heyman and assaulting Angle. It seems that Lesnar is getting out of control, but what Angle and WWE can and will do is another matter.
WWE Intercontinental Championship: Ziggler wasn't in action tonight, but Seth Rollins was against Drew McIntyre. Rollins managed to pick up a win by DQ after Ziggler attacked him to stop Rollins from pinning McIntrye again. A fight broke out, but Rollins still got a win over McIntrye and was left standing over Ziggler.
Later on, Renee was interviewing Rollins when Ziggler and McIntyre got the jump on Rollins, but the match is still on for SummerSlam, boys. 
RAW Women's Championship: Alexa Bliss didn't have a match tonight, but there was plenty of action when she seconded Alicia Fox against Natalya Neidhart, who just happened to be seconded by the returning Ronda Rousey.
Fox picked up the win, with some help from Alexa Bliss, but Fox found herself on the bad side of Ronda Rousey and paid for it. Fox made the situation worse by attacking Rousey from behind, which I wouldn't do if I was being backed up by the US Army, Seal Team Six, and the Winchester brothers from 'Supernatural'.
However, Karma might be ready to get a hold of Fox and Bliss, because Angle announced that Ronda Rousey will have her first match on RAW against Alicia Fox NEXT WEEK.
RAW Tag Team Championship: Well, we learned one thing this week: Bo Dallas never won a spelling bee, considering that he seems to think that there is a 'B' in 'dream'. ANYWAY, B Team cut a promo, only to be interrupted by the Deleters of Worlds, who aren't happy about being beaten by Axel and Dallas. The Revival also threw their hats into the ring, saying that they should be given a title shot since DoW lost their rematch, and due to Revival beating Lashley and Reigns, which doesn't mean jack squat in the tag division. A fight breaks out between Revival and DoW, leaving DoW standing tall.
A match was quickly made between Deleters of Worlds and The Revival that ended with the Revival standing tall and with an actual claim to be in the tag title picture.
Sasha vs Bayley: Team BossHugger were in action against Sarah Logan and Liv Morgan of the Riott Squad. BossHugger would come out on top, but it still feels like something's brewing.
Kevin Owens vs Braun Strowman: Owens was sucking up to Corbin during the show and helping undermine Angle's authority on RAW, but Corbin wasn't playing games tonight.
Strowman was in action tonight against Jinder Mahal, however, due to outside shenanigans by Kevin Owens, who took off with the Money in the Bank briefcase, Strowman was counted out, giving Mahal the victory. Strowman was, understandably, NOT happy about this and chased Mahal out of the ring.
Finn Balor: Balor came out on the losing end of a very good match against Baron Corbin on RAW and suffered a further beatdown after the match. It's still not clear what Balor's story is going to be heading into SummerSlam and my original theory just took a sharp turn.
Angle vs Corbin: This came to me after comments by Roman Reigns and the assault on Angle by Brock Lesnar at the end of RAW. Corbin has been a thorn in Angle's flesh as Stephanie's stooge, undermining his authority and credibility, so I can almost see a match between Angle and Corbin at SummerSlam over who is going to be the final authority on RAW, Angle or Corbin.
Bobby Lashley vs Elias: Bob again interrupted Elias, but apparently he wanted to join him in a song, which turned out to be Rockin' Robin (oh, boy).  Elias was so angry that he attacked Lashley, who quickly turned the tables and I think we've got Elias vs Lashley for SummerSlam
Authors of Pain vs Titus Worldwide: Apollo Crews was in action tonight against Akam (no, I'm not sure which one that is). They showed a taped interview that went a little better than the one last week, if you ignore all the author/writing puns. Crews picked up a surprising win, but this isn't going to go over well.
Bobby Roode vs Mojo Rawley: Rawley's war against the locker room continues for some reason and he ended up picking a fight with Roode, who has done more in his wrestling career than Rawley could ever hope to do. A fight broke out, but was quickly broken up, but this seems to be another build for SummerSlam.
SmackDown Live
WWE Championship: Samoa Joe cut a promo on Styles, citing their long history, and even said that he respected Styles and what he's done on SmackDown, even though Styles seems to have put being champion before everything, including being a father. He vows to tear down the House that Styles built and becoming WWE Champion.
WWE United States Championship: Jeff Hardy cut a surreal promo about the US Title, Nakamura, and Orton. Hardy said that as important as the US title is, beating the hell out of Orton was more important. Orton responded to the challenge, only for Nakamura to attack Hardy from behind. So, I'm guessing that this is going to be a Triple Threat at SummerSlam.
Orton continued to assault Hardy after Nakamura left, wiping off his facepaint and generally being a psychotic creep.
Update: Per General Manager Paige, Shinsuka Nakamura WILL defend the United States Title at SummerSlam against Jeff Hardy. No word yet on Orton's place in this match, but Jeff Hardy will get another shot at regaining the US Title.
Smackdown Women's Championship: Carmella and Becky kicked off SmackDown tonight and Carmella gave what seemed like a heartfelt promo, until Ellsworth's music hit and she attacked Becky from behind. The sneak attack brought Charlotte Flair, who has been out due to injury, to her friend's aid.
Carmella whined to Paige, who was not having it. So, she made a match between Charlotte and Carmella, adding that if Charlotte won, the Women's Match at SummerSlam would become a Triple Threat.
During an interview segment with Renee, Charlotte was happy and confident and was determined to reclaim her throne.
When Becky was asked about Charlotte potentially being added, she didn't seem very happy about the idea but said that she wouldn't root against her best friend.
Charlotte vs Carmella was the main event, but before the match, Carmella was asked about the whole situation and mocked Charlotte and Becky's friendship, pointing out that Becky didn't really seem to be rooting for her 'best friend.'
To no one's shock, this was a great match, nor was the outcome really a surprise: Charlotte won with the Figure Eight, thereby earning herself a shot at SummerSlam and stealing the momentum Becky had earned for herself. It's safe to say Becky isn't happy about this, but time will tell what the full fallout of this match is going to be for the Thelma and Louise of Wrestling.
SmackDown Tag Team Championship: Tuesday was Week 2 of the Tag Tournament, the Uso faced the Bar. Unsurprisingly, it was a great match. The Bar managed the win, but the Usos have a legit reason to be ticked since they had the match won on several occasions. So, next week will be The Bar vs New Day.
Daniel Bryan vs The Miz: The war of words between Daniel Bryan and Miz continued this week, with both men trading barbs about each other's careers. Miz seems to have won this round with a withering put down of Bryan's career and accomplishments, despite the fact that Bryan was the talk of sports in 2014-15 due to the Yes! Movement, WrestleMania 30, and his forced retirement.
Later in the week, Daniel Bryan challenged Miz to a match at SummerSlam, which Miz refused, but I have a feeling that General Manager Paige will have something to say about it come Tuesday.
Lana vs Zelina Vega: After last week's catfight, Lana and Zelina were put into a match by Paige. The match wasn't the total, flaming, trainwreck I was expecting, Vega outclassed Lana at every step, though Lana managed to hang with her. English tried to even the odds for Lana, when Almas tried to interfere, but ended up costing her instead. Despite this, Lana blasted Rusev backstage for not coming to her aid and saying that English had been there for her.
205 Live
Cruiserweight Championship: So, last week, Drew Gulak won the opportunity to face Cedric Alexander at SummerSlam, in an amazing match. This week, the opponents had a tense contract signing. Drew tried to cut a promo before signing, but Cedric basically told him to shut up and sign the contract. Drew said that he simply wanted to congratulate Cedric on being undefeated in 2018, one ONE little asterisk: He hasn't done anything since. Cedric scoffs at this, pointing out that he's defended his title all over the world, against all comers. Gulak says that while he's not knocking Cedric's performance, he points out that when the title wasn't on the line, Cedric wasn't around, while guys like Gulak were building the brand, ignoring the fact that Cedric had been helping build the brand as well, before and after he became champion.
Cedric's had about enough of Gulak and tells him to get to the point because he's tired of listening to Gulak's nonsense. Gulak gets to his point: Alexander lets his potential competitors wear themselves out and then steals all the glory, which makes absolutely no sense to anyone but Drew Gulak, and tells him to take a page out of Brian Kendrick's book, and that Cedric Alexander will be known as the Brock Lesnar of 205, even though Alexander has defended his title more since WrestleMania than Lesnar has in his entire reign.
Cedric takes the insult much better than I would have but warns Gulak that he just guaranteed that Brian Kendrick was going to be in for a world of hurt during their match later in the show.
In 205's main event, Cedric took on The Brian Kendrick.  Cedric was flying solo, which seems like a bad idea.
This was a really good match. Kendrick did a great job of feeding Alexander while not looking like a total chump.
Drew Gulak came out at one point and distracted Cedric, which lead to some under the ring shenanigans with Kendrick and Cedric. However, the affects of the dirty tricks didn't last long and Cedric powered back. Kendrick tried to hit the White Bread #1, but Cedric countered by throwing him outside.
This match is how title matches should be done on every show, both guys looked great and it really felt like the title could change hands. Cedric hits the Lumbar Check, which looks like it hurts like hell, and gets the three count.
Gulak is FURIOUS that Kendrick lost, even though Kendrick winning would've thrown a wrench in Gulak's SummerSlam plans. Gulak moves like he's going to confront Cedric in the ring, but while Cedric is urging him to come in the ring, he's attacked from behind by Jack Gallagher. Before any other shenanigans can happen, Drake Maverick comes running out and threatens to revoke Gulak's  #1 Contendership if he and Gallagher don't get out of the ring and go to the back. If Cedric's still thinking of going solo, he might want to rethink that.
Kalisto vs Tony Nese: The Lucha House Party was in action against the Party Crashers in one-on-one action this week in a very good, hard-hitting match up. Kalisto won with the Salida del Sol, though nothing can be taken away from Nese who seemed to have tweaked his knee at one point.
As Kalisto was leaving, he was confronted by Buddy Murphy, who wasn't happy about his buddy, Nese, being defeated and things quickly got physical. Kalisto was saved from being a long dart by Lince Dorado, who is supposed to be out with a ruptured tendon in his thumb. The Lucha House Party buddies quickly took Murphy out with stereo superkicks left the Party Crashers flat.
Lio Rush vs Ricky Martinez: Rush comes out first and cuts a promo about how people were made he didn't give Tozawa a rematch, but Rush says that he's a hot commodity and that everyone wants a piece of him. He says he was tempted to give Tozawa a rematch but thought it wasn't fair since he's already found someone way more qualified to face him than Tozawa, which is apparently the guy waiting for him in the ring.
This match was quick, but Martinez did a really good job. Rush played the arrogant heel who is too big for his britches really well. As Rush is celebrating, Tozawa's music hits and the Japanese Chainsaw makes his way to the ring. Rush decides to beat a hasty retreat because Tozawa's ready to fight.
NXT
NXT Championship: Last week, Tommaso Ciampa SHOCKED the WWE Universe by beating Aleister Black for the NXT Heavyweight Championship, with an unintended (I hope) assist from Johnny Gargano.
The Blackheart cut a deranged promo and eviscerated Gargano and Gargano's screw up from last week.
Black comes out, understandably pissed off by what happened last week, but Gargano runs out of the back and takes down Ciampa. Ciampa beat a hasty retreat, leaving Gargano and Black in the ring.
Gargano, who seems to be his own worst enemy at times, gets on the mic and tells Ciampa that this isn't his (Ciampa's) NXT and owns up to the fact that he's the reason Ciampa is champ right now.
That's a good enough confession for Black, who lays out Gargano with one kick. In the closing moments of the show, it looks like we're going to have a triple threat at TakeOver.
Update: Aleister Black suffered a torn groin muscle during a house show and it isn't clear what's going to happen with this match.
NXT North American Championship: Adam Cole was not featured on NXT this week. However, GM William Regal made an announcement for TakeOver Brooklyn: Cole WILL defend his North American Title against Ricochet.
NXT Women's Championship: Shayna Baszler was in action against Candice LeRae in a non-title match. This was a really good match and both ladies looked good, with Baszler getting the submission victory. Though the end of the match was used to build Baszler vs Sane for TakeOver, LeRae made a great argument for being included in that match.
NXT Tag Team Championship: Former champions, Mustache Mountain were in action against Matt Knox and Brandon Taylor. Mustache Mountain get a great pop and their opponents, a jobber team, are already in the ring.
This was a really good match, at least on Mustache Mountain's end, however Knots and Taylor gave as good as they got. However, this was a quick one with Mustache Mountain coming out on top.
The boys get on the mic, Severn apologizes for what happened in their title match. Severn says that he's spoken to William Regal and they have a plan. Bate says that they're on a mission to get back their NXT Tag Titles and that they're invoking their rematch clause against the Undisputed Era at TakeOver: Brooklyn.
When asked if they had any tricks up their sleeve, MM said that they'll do to Undisputed Era what they did to them at the Royal Albert Hall. They're interrupted by War Machine (I think) who vow to destroy anyone who gets in their way.
Heavy Machinery vs The Mighty: Apparently, the Mighty beat one member of Heavy Machinery, but I'm finding that a little hard to believe, these guys are MASSIVE and stiff as concrete.
This was a good match, but I'm a little confused as to why guys as massive as Heavy Machinery are being booked as they are, they should be squashing The Mighty. Maybe it's just the pudgier guy they're booking wrong because the tall guy, Tucker, is something else.
The Street Profits interrupt by having a party in the audience, distracting The Mighty, who miss Tucker Knight tagging in his buddy. Machinery hits the Compacter and gets the three. The Mighty aren't happy, but since Street Profits didn't come near the ring, the Mighty have no one to blame but themselves. 
EC3 vs Kona Reeves: This was a really good match, but I'm having trouble getting behind either one of these guys. Velveteen Dream comes out and distracts EC3 with a promo about EC3 not getting over what happened at the Royal Albert Hall and says that if EC3 wants to talk about it, he'll have to come to the Dream's world. Despite that, EC3 manages to get a pinfall victory over Reeves.
Backstage, EC3 is asked about Dream's offer and says he'll play Dream's game, but Dream has to know that the conversation will turn into a fight. 
Regal makes a match for TakeOver: EC3 vs Velveteen Dream.
Tiffany's Take
This was a really interesting week for WWE in terms of building for SummerSlam. RAW is suffering a little from booking so many title matches so far in advance, but the ongoing story of Reigns/Lesnar was really good this week. On every show, the main title stories were advanced and some lower card matches were being built. It'll be fun to see how things will take shape as we start coming into the homestretch for SummerSlam and TakeOver.
Greg DeMarco's Three Stars Of The Night: WWE Raw (5/20/19)
Big night on Raw — who stood out?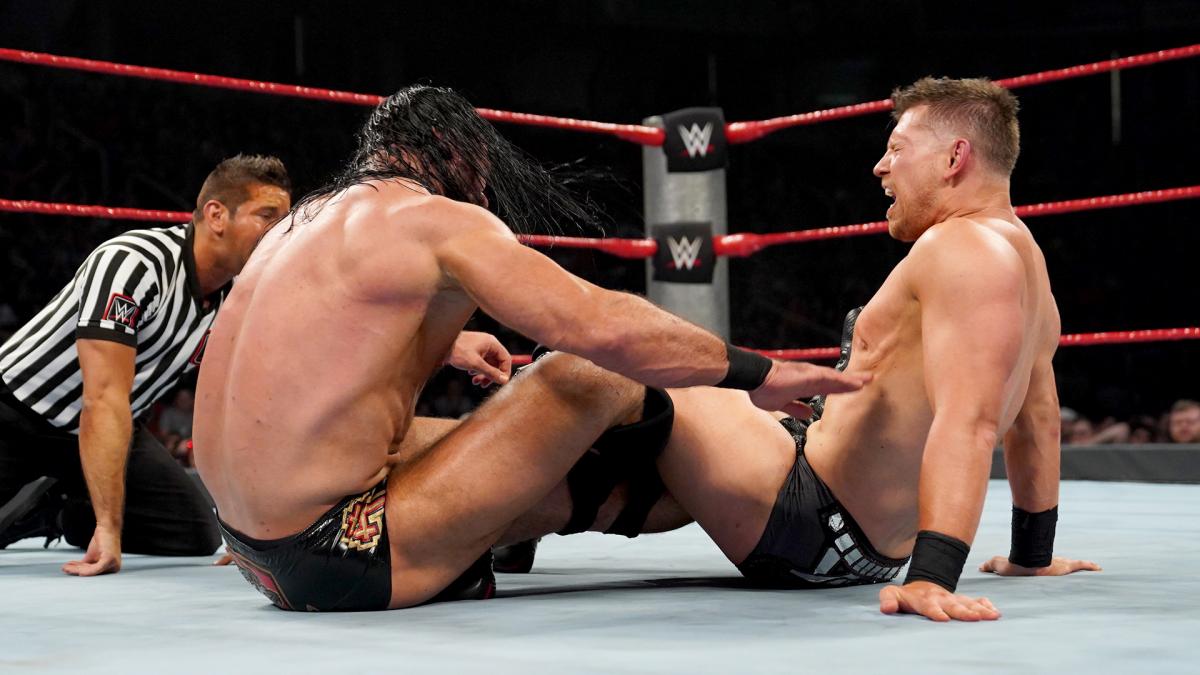 WWE Raw returned stateside this week, and we got ourselves a new championship. Who stood out?
WWE Money In The Bank is in the rear-view-mirror, and the WWE Raw side had a hell of a show to follow-up. Who delivered big performances this week?
The Third Star for WWE Raw: Paul Heyman
Paul Heyman knows how to deliver, and he delivered big time during Raw. He made the show feel like a big deal, and it did. He made both champions feel important, but put Brock Lesnar over in the process. Lesnar is so much more comfortable with Paul Heyman around, and the job done to make this briefcase situation feel unique was really solidified by Paul Heyman. Plus, his line about Rollins sitting through 7 hours of WrestleMania waiting for his girlfriend to main event the show he's always dreamed of main eventing was clutch.
---
Elisa looks great in her Chairshot gear.
You can, too!
Be like Elisa and get yours at:
https://www.prowrestlingtees.com/related/thechairshot.html
---
The Second Star: The IIconics
Billie Kay and Peyton Royce really are national treasures. America, Australia, it doesn't matter. They are the best, and they've crafted characters that don't need to win or lose, they just need to perform their act. That's what it takes in WWE, regardless of what we want it to be. Their promo during A Moment Of Bliss (full of people perfectly playing their characters, by the way), was outstanding. Hats off to both ladies for getting themselves to this place.
Honorable Mention: Alexa Bliss, Nikki Cross, Lacey Evans, Becky Lynch, Roman Reigns, Seth Rollins, Kofi Kingston, the entire 24/7 crew, The Usos, The Revival, Baron Corbin (yup), Bobby Lashley (I miss Lio), Drew McIntyre, and Shane McMahon
So many great performances tonight, and I am positive I'm leaving deserving folks out.
---
Must Listen:
Driving With DeMarco: Box Office Brock Lesnar and The New WWE

---
The First Star for WWE Raw: The Miz
The Miz is on fire right now, and it comes at a time where both world champions are babyfaces. He's world champion caliber, and needs something to sink his teeth into if the issue with Shane truly is done. Drew McIntyre is a fine option, but I really want a top flight program for Miz. Maybe he's the guy to elevate Drew? I'm not sure. I don't feel like we turn Miz, but the best options for him (to me) are AJ Styles and Seth Rollins.
---
Who are your Three Stars of WWE Raw?
Comment on social media @ChairshotGreg, @theCHAIRSHOTcom,
and use the hashtag #UseYourHead!
---
In hockey, a game's "Three Stars Of The Night" represent the top three performers of the night. For more clarification, I defer to this Pittsburgh Gazette explanation:
"The tradition dates to the 1936-37 season, when Imperial Oil became the principal sponsor of Hockey Night in Canada radio broadcasts and was seeking a way to promote one of its products, Three Star gasoline. The idea of doing so by selecting the top three performers in a particular game purportedly came from a Canadian advertising agency.
Many clubs do recognize the player with the most three-star selections with an award or trophy, usually in conjunction with a corporate sponsorship, at the end of the season (or sometimes, each month). All six Canadian franchises, for example, have an affiliation with a well-known brewery.
The NHL keeps track of its own Three Stars Of The Night selections, but that is done on a league-wide basis. The league employs a system that awards 30 points to a first star, 20 to a second star and 10 to a third – a running total can be found on the league's website – but it does not present an award based on them."
In hockey tradition, the first star represents the best of the three, but all three are considered to be receiving a high honor.
7 Best Candidates To Win New Japan Best Of The Super Juniors 26
Who is the front runner?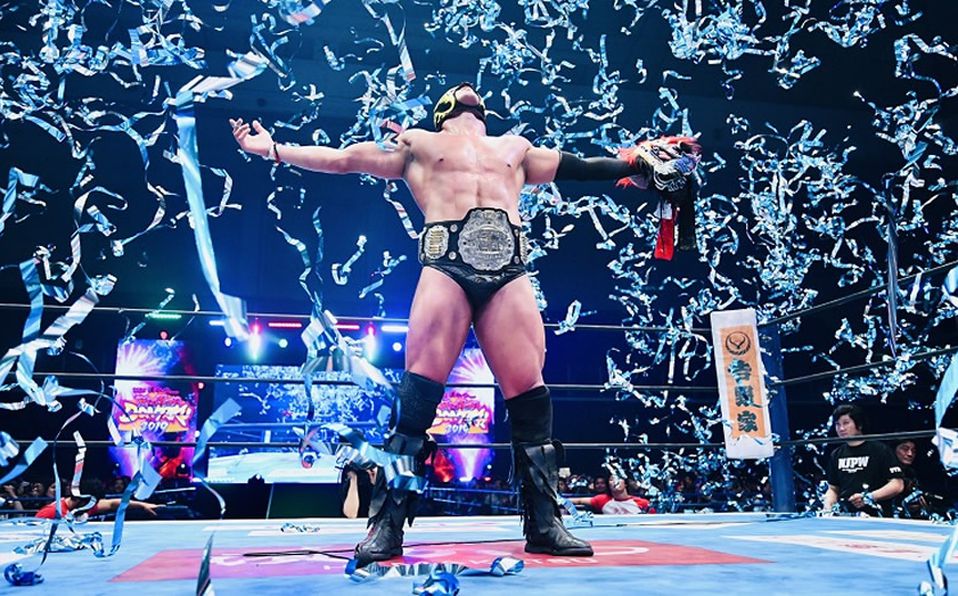 Abe takes a look at the New Japan Best of the Super Juniors tournament and who is on pace to pick up the overall win.
New Japan Pro Wrestling's Best of the Super Juniors tournament kicked off just last week and plenty of quality wrestling has already taken place. For the first time ever, twenty total men make up the tournament field. That means a few more sleeper candidates could potentially sneak their way into the finals.
Best Chance of Winning The New Japan Best Of The Super Juniors
Shingo Takagi
At the time of this being written, Takagi is still undefeated since making his debut in NJPW. That includes the matches he's already competed in during this year's tournament. I don't believe they'll pull the trigger on him going the whole tournament without a loss but it's definitely something to monitor. He's been an incredible addition to Los Ingobernables de Japan as well as to the company as a whole.
Takagi has already taken shots at current IWGP Junior Heavyweight Champion, Dragon Lee for overlooking the field and only thinking about impending return of Hiromu Takahashi. Dragon Lee and Shingo are the favorites in their block. Takagi's reason for winning the block could be that Lee was too focused on the future.
Dragon Lee
After winning the IWGP Junior Heavyweight Championship in Madison Square Garden, there is nobody in the tournament with more momentum. The current champion winning the tournament is very uncommon but there is already a story in place as I mentioned. If the current champion wins the entire BOSJ tournament, he will get to select who challenges him for the championship at Dominion. Hiromu Takahashi is the man he wont stop talking about. Almost a year ago, Dragon Lee was the guy that put his biggest rival on the shelf. Hiromu had to vacate the title as a result of the injury suffered in that match. If Takahashi is cleared to compete, there is no better person to accept the challenge.
Who Else Has A Chance?
Will Ospreay
He hasn't won the tournament in three years and is competing with the heavyweights more and more. Among the current field, Ospreay almost certainly has the most high-profile matches under his belt. He's the clear betting favorite to make it to the finals in his block. If there's anything that'll stop him, it's that NJPW may already be trying to transition him into a heavyweight.
Taiji Ishimori
Ishimori made it to the finals of the BOSJ tournament last year but only finished as the runner-up. He was also the most recent IWGP Junior Heavyweight Champion. Since his official rebranding as Bullet Club's "Bone Soldier" last year, he's maintained a spot near the top of the junior division. If they want to continue his recently-formed feud with Dragon Lee, the opportunity is right there.
El Phantasmo
The newest member of the NJPW roster is in a similar position to the one Taiji Ishimori was in last year. El Phantasmo was introduced as the newest member of the Bullet Club mere days before BOSJ. The aforementioned Ishimori did actually end up going all the finals and Phantasmo is off to a 3-0 start this year. The only man in the B Block that's a real threat to his path there is Will Ospreay but that's going to be a tough ask.
Ryusuke Taguchi
Most fans think of him as a comedy wrestler but if you've seen him in longer, more competitive matches, you know that he's one of the most talented guys New Japan has. It's rare to find someone that can balance entertainment with in-ring skill the way he does. Taguchi is a two-time Junior Heavyweight Champion, former BOSJ winner, leader of his own faction, and one of the veterans of the locker room. It sounds strange but I wouldn't put my money on Ospreay or Phantasmo as long as Taguchi is hovering near the top of the standings. He's my dark horse in this year's tournament.
SHO
This definitely wont happen but he is worth mentioning. SHO isn't going to win the tournament as long as he's attached to YOH and Rocky Romero as a part of Roppongi 3K. However, with three matches in, SHO has already wrestled the two longest and best matches of the tournament. He's only 1-2 so far but that could make things more interesting. Watching him storm back and go on a serious winning streak would be something amazing to see.