Cheap Shots: Mad Man's Testing Cheese in The Mouse's House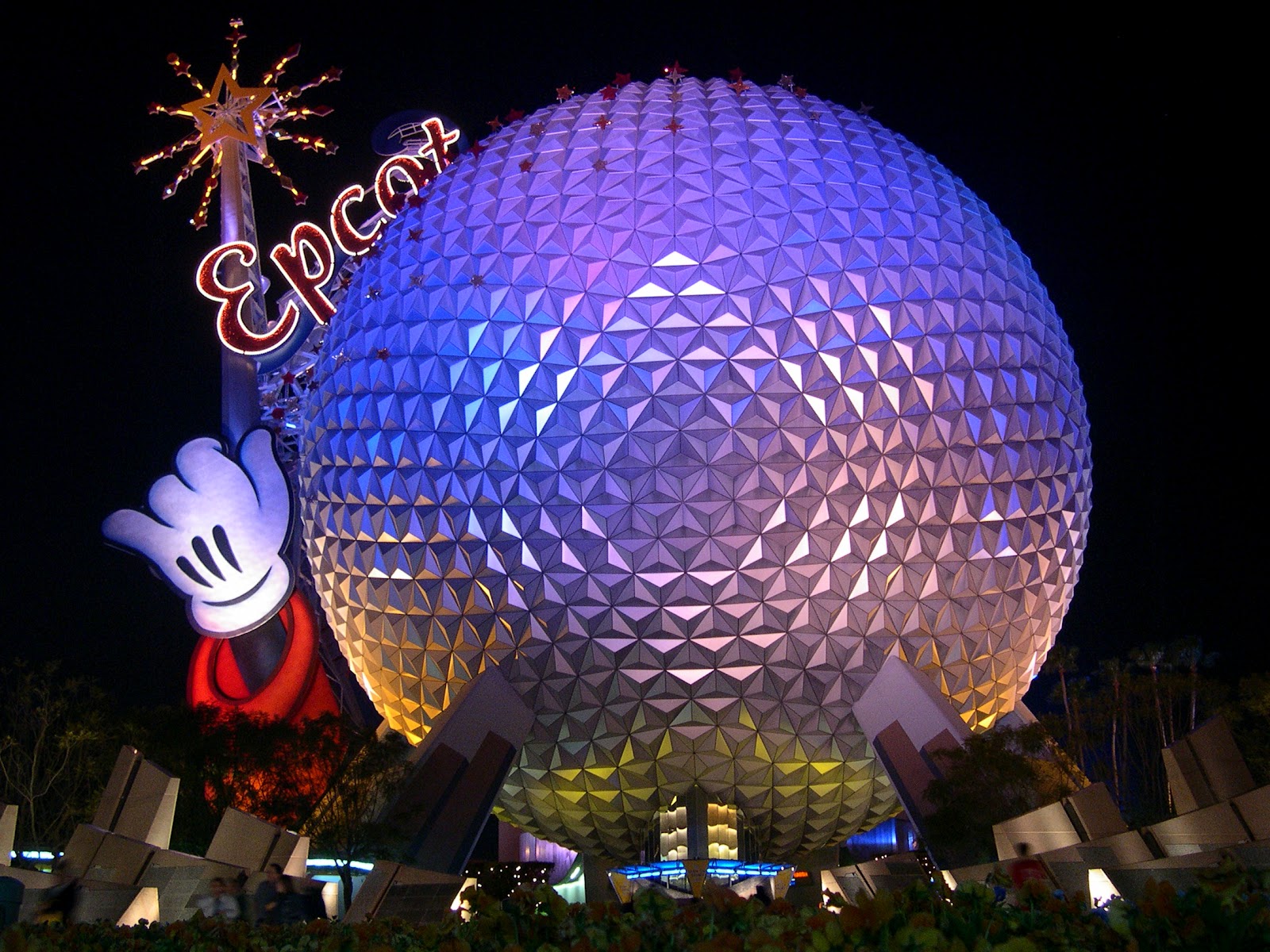 Gliding over The World's Largest Golf Ball for SmackDown Live this week. I believe Orlando was nothing more than a spot show for Graham. In his infinite wisdom, Eric Bischoff used Universal Studios for WCW TV Tapings. What's he getting paid for now? Doing a podcast? Big deal, a ton of my colleagues have podcasts, and they're smarter than him. Dixie Carter's TNA Wrestling reminds us that a talented roster cannot overcome a lack of inside knowledge. Impact Wrestling currently resides in the mouse's zip code today. The latest effort from The New York Big Top wasn't on a cheap PPV level. I have praised SmackDown Live as the better show for months. Others have done so for much longer. Instead, WWE hands us something between a glorified house show and a week early go home show for SummerSlam?
Let's find out if Vince left Mickey ANYTHING interesting. Randy Orton has been on The Main Roster for a generation now. He does psychopath extremely well. Not all psychopaths talk though. Creative should be more careful with Randy. He needs a very focused promo, and reason to talk. They should've kept him on a singular path here, Jeff Hardy. A tunnel-visioned Viper is a more dangerous Viper. Randall Keith Orton is neither one of The Authors of Pain. Don't give him a generic heel promo. We know he's capable. Let Jeff Hardy continue to twist in agony. If you must give Orton a verbal point, do a better job writing it, and save it for after SummerSlam.
Recess started with a backstage promo which would be unnecessary if Vince didn't book Triple Threats. The fracturing friendship angle is fine, if not required in the art form. However, can anyone pull it off without it feeling forced? Stamford sure can't. Why were Charlotte and Becky apologizing like it was Middle School? Vinnie put both of you in the match. Break the fourth wall and get mad at him. The Lass Kicker struggled to hide building frustration. Anybody surprised with this? She's Irish. They teased a possible tag match with The Dragon Huggers at Evolution? I EFFING HOPE NOT! Vince, get your head out of your ass. Unless it results in Sasha Banks being traded, put this mirrored storyline possibility on ice, since you can't get it right on Monday! Sorry for the tangent. The Tuesday Besties went over The IIconics, who have hit a wall recently.
Here's a crazy thought, WWE has approximately 14 ladies on The SmackDown Roster. What's wrong with holding a storyline off TV for a week instead of repeating it? Give us the illusion that friends took a week to work things out without telling Aiden English he'll be Ron Killings in a month or two. Lana is getting better in the ring, Let's find another way to stunt her. Put Almas' Mini Me over again and break up one of our most popular factions. My apologies, I must have hacked into Vince's email.
Creative got too many compliments on proms last week. Dammit boys and girls, y'all can only rope the moon once every six months. They tried again anyway, bad move! Outside of The New Day; who can read Facebook and make it good. everything else was yawn inducing. Later, WWEs modern answer to The Free Birds went on to beat The Bar in another great TV Main Event.
Random Observation: if smart marks need proof promoters and bookers view Championship Gold as nothing more than a prop, look at R-Truth. Never mind New York's original name for him. He was respected during his previous run in Orlando for Dixie Carter and TNA. He held Top Gold and was prominent there for a while. Why not? Dude is a fantastic athlete with good mic skills. Back in WWE, he is a glorified carpenter who cuts nonsense promos. I hope the paycheck is worth it, Sir? After setting up a match no one wanted, Truth lost to Shinsuke Nakamura in under ten minutes.
Sometimes, WWE looks dumber than usual in the age of social media. Can anyone tell me why they broke Mike's match signing with Daniel Brian on Twitter? Did they have a reason? Does anybody really think Mike was on set? Vinnie, suspension of disbelief? Where is it? They could've rebooted Cena/Taker from Mania. They reboot storylines far less personal and more pointless. Yes, Daniel got to wail on Mike for a minute. Can't we do better than to jump the gun so poorly on both fronts?
If Vince wants us to take one thing away from the Styles/Samoa Joe Angle, it is that Joe clearly has both the physical and psychological advantage heading into SummerSlam. Why does everything appear so lopsided though? Not saying The WWE Gold doesn't fit Joe. If he can stay healthy, it most certainly does. Yes, Joe is a badass, but AJ Styles is capable of rock-solid heel work too. Ask The Con Artist and Big Match John. Hell, Samoa Joe himself knows Styles' heel talent from elsewhere. It is disappointing the WWE might make fans wait months to see these two work up to their ability, if the trigger ever gets pulled correctly. Maybe by Hell in A Cell or Survivor Series? Given New York's reputation among smart marks, I wouldn't hold my breath. Speaking of which, if anyone did so on Tuesday waiting for a typical good show, I apologize. They got a glorified house show. Mickey Mouse deserves better cheese.