Could Kenny Omega Win The G1 Climax 28?
The 28th edition of the G1 Climax is coming to an end with a lot of good matches, specially in the B block. The IWGP Heavyweight Champion Kenny Omega up to this point is undefeated and the question has to be made, Could Omega win the G1 Climax as the IWGP Heavyweight champion? In a short answer yes he could potentially win the G1 .
An IWGP Heavyweight champion winning the G1 is not something seen before, 5 times IWGP Heavyweight champion Kensuke Sasaki on the 2000 edition of this tournament won the G1 climax as the champion, another case of the IWGP Heavyweight champions winning the tournament was in the 1995 edition with Keiji Mutoh.
Kenny Omega faces that difficult challenge of both winning the G1 and stay undefeated in this tournament (something no one has ever done). NJPW is not shy about breaking records specially with their champions, like se saw during Okada's last reign, were he broke the record of most successful defenses and as the longest champion, breaking records with the champion is something Gedo and NJPW like to do. Kenny Omega winning the G1 as a champion would be given a record or feat that not many champions have,  plus the record of three G1 Climax finals could also enter in Omega's accomplishments.
For Kenny Omega to win the G1 he needs to win his next bout against Tomohiro Ishii (August 4) and to have Naito lose his match against Ibushi and for Kota Ibushi to lose or draw his next match before their match with each other on August 11. Omega's final three opponents are Ishii, Yano and Ibushi before he has the finals matches with the winner of the A Block.
In case of Omega winning the B block, his future opponent and winner of the A block there are 3 strong candidates to reach the finals right now. Hiroshi Tanahashi is currently first on the leaderboard with only one defeat and his match against Okada could determine the winner of this block. Okada is a strong contender but after their match at Dominion it looks unlikely that Okada would go to the finals and the last favorite to win is Jay White, with his shenanigans has been able to keep up with both men and in case of a tie White has victories against this wrestlers ,making him the winner in case of a points tie with either wrestler. White winning this block and going to the finals could be a huge push to a wrestler that NJPW has high hopes for right now.
At the end the cards are in the table and anything could happen with NJPW and Kenny Omega winning the G1 looks like a reality with every win he gets and winning this would give Omega a record that not even Okada and his legendary 740 days reign could do and would give an Omega the credibility of an already strong champion facing his next challenge. In case of Omega winning the G1, Kota Ibushi most likely would be the challenger of Kenny's choice for the Wrestle Kingdom main event.
King's WrestleMania Rewind: Eddie Guerrero vs. Rey Mysterio (WrestleMania 21)
In the next WrestleMania Rewind, Chris King takes us back to WWE WrestleMania 21, and Rey Mysterio vs Eddie Guerrero in a battle of tag team champions!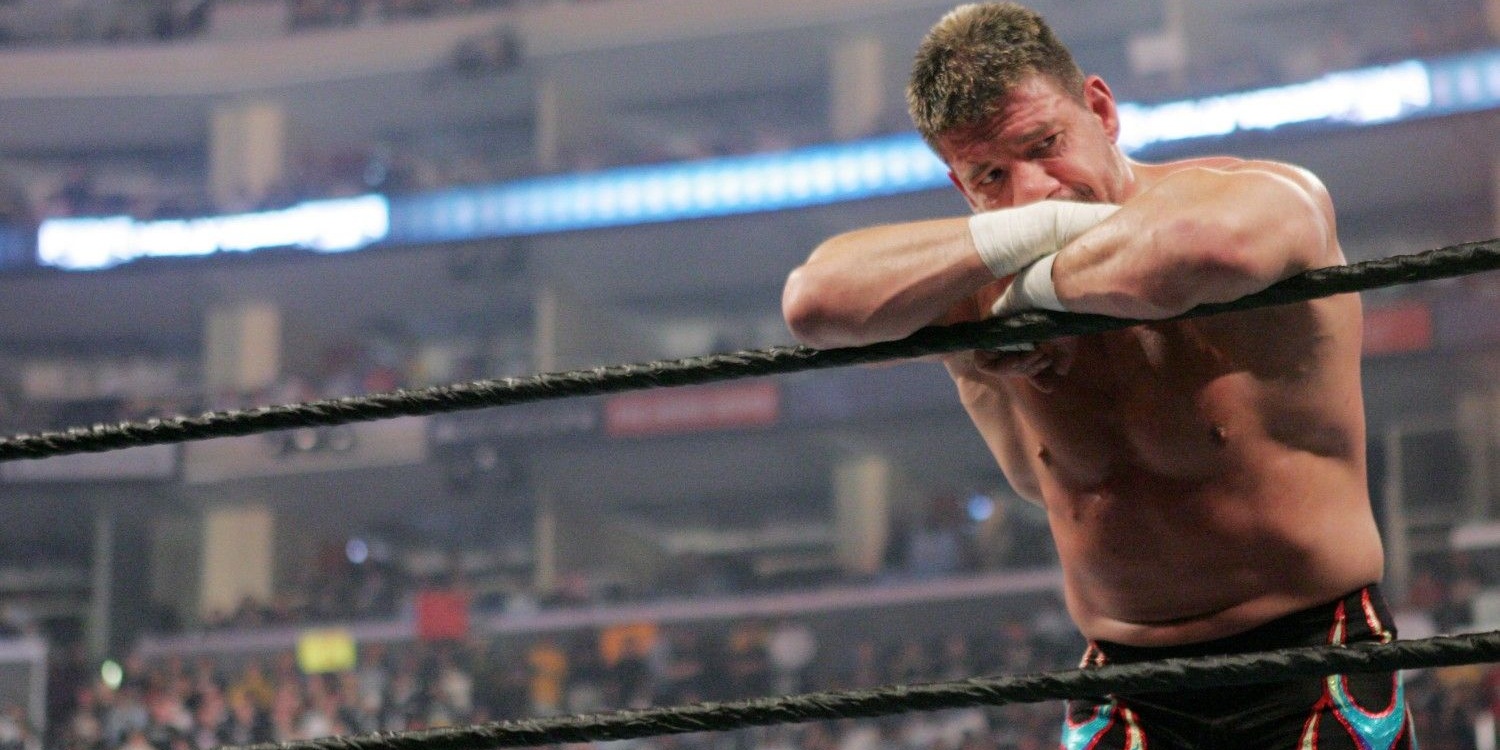 In the next WrestleMania Rewind, Chris King takes us back to WWE WrestleMania 21, and Rey Mysterio vs Eddie Guerrero in a battle of tag team champions!
Chris King is back with his third edition of WrestleMania Rewind. This week he's bringing us back to some 'Latino Heat.' We're rolling back to WrestleMania 21 where Eddie Guerrero faced longtime friend and rival Rey Mysterio.
This would be Guerrero's last Mania match caused by his unfortunate death. Over on SmackDown, Mysterio and Guerrero would become the tag team champions at No Way Out where they defeated MNM.
Chavo Guerrero would get into the head of Latino Heat by making him believe Mysterio was trying one-up his tag team partner. Chavo went as far as to tell his uncle to stop using the Guerrero name.
Guerrero would finally give in to his nephew's manipulation and went on to challenge Mysterio to a one-on-one match at WrestleMania 21. I For the first time in history, both tag team champions would face each other. Guerrero vs. Mysterio was the first match on the stacked card. Both partners threw everything at each other including the kitchen sink in a battle of one-up-manship.  In an incredible high-octane match that saw both superstars delivering counter for counter, Mysterio pulled off the win with a surprise pin roll up.
A few months later, what once was a friendly battle turned into a nasty fight involving the custody of Mysterio's real-life son Dominik Mysterio. After several torturous weeks, both former tag team champions would face off in a ladder match with the custody of Dominick on the line. I forgot how amazing this rivalry was and it's definitely worth a watch. Sadly, we would lose Latino Heat in November of 2005. There will never be another Eddie Guerrero. Viva La Raza!
King's WrestleMania Rewind: Stone Cold VS. Scott Hall (WrestleMania X8)
Chris King is back with another WrestleMania Rewind, looking at the NWO's Scott Hall battling Stone Cold Steve Austin at WWE WrestleMania X8 from Toronto!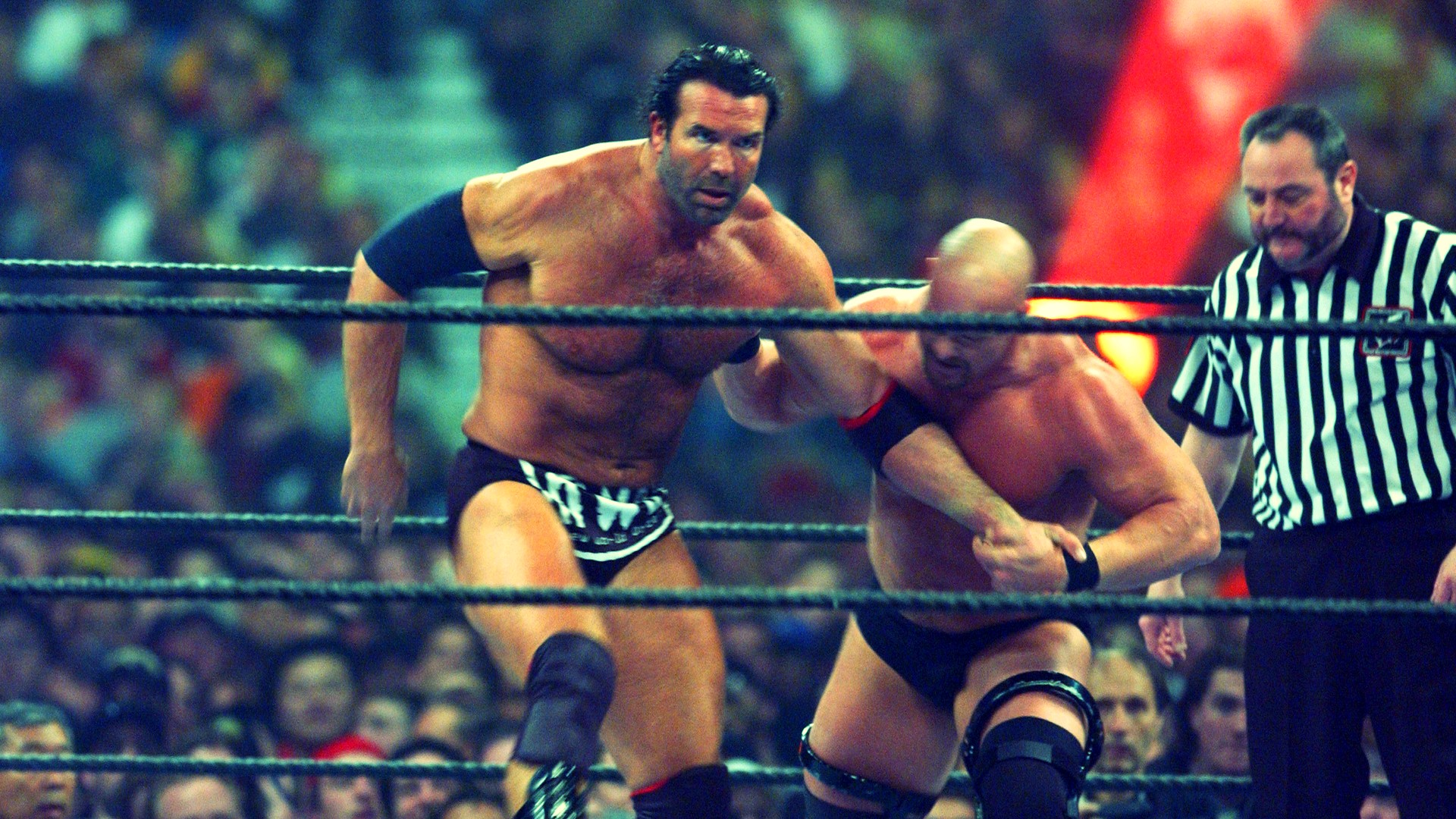 Chris King is back with another WrestleMania Rewind, looking at the NWO's Scott Hall battling Stone Cold Steve Austin at WWE WrestleMania X8 from Toronto!
Chris King is back this week with another edition of WrestleMania Rewind, where he is rewatching all the past Mania matches and feuds. This week you're in for a treat as we look back at 'Stone Cold' Steve Austin vs. Scott Hall at WrestleMania X8.
In late 2001, Vince McMahon bought out his competition WCW and acquired the rights to a plethora of talent including Booker T, Eddie Guerrero, Chris Benoit, and the iconic trio known as NWO. Hulk Hogan; Kevin Nash, and Scott Hall were hell raisers, and what better way to make a name for yourself than take out the two top superstars in the WWE The Rock, and Stone Cold?
The NWO cost Austin his chance at becoming the Undisputed Champion at No Way Out during his match with Chris Jericho. Adding insult to injury, the NWO spray-painted 'The Texas Rattlesnake' with their brand logo just like they did in WCW. As you can imagine, Austin was pissed and out for revenge against the group and primarily Scott Hall.
Hall would challenge Stone Cold to a match at WrestleMania 18. Both superstars beat the living hell out of each other leading up to this highly-anticipated match for who runs the WWE.
The glass broke and Stone Cold made his iconic entrance, and black and white NWO covered Halls' entrance alongside Kevin Nash. With the odds stacked against 'The Toughest S.O.B' could Austin or NWO prove their dominance? Sadly the NWO  broke up that very night when Hulk Hogan came to the aid of his adversary The Rock after their 'iconic' dream match. Stone Cold would ensure the victory with the Stunner. Hall would perform an Oscar-worthy sell over the finisher.
What a time to be a wrestling fan in the 2000s when nothing was impossible for WWE. Who would've thought WCW would go out of business and Hogan would make his long-awaited return to WWE?