The 10 Defining Moments Of Kurt Angle's Career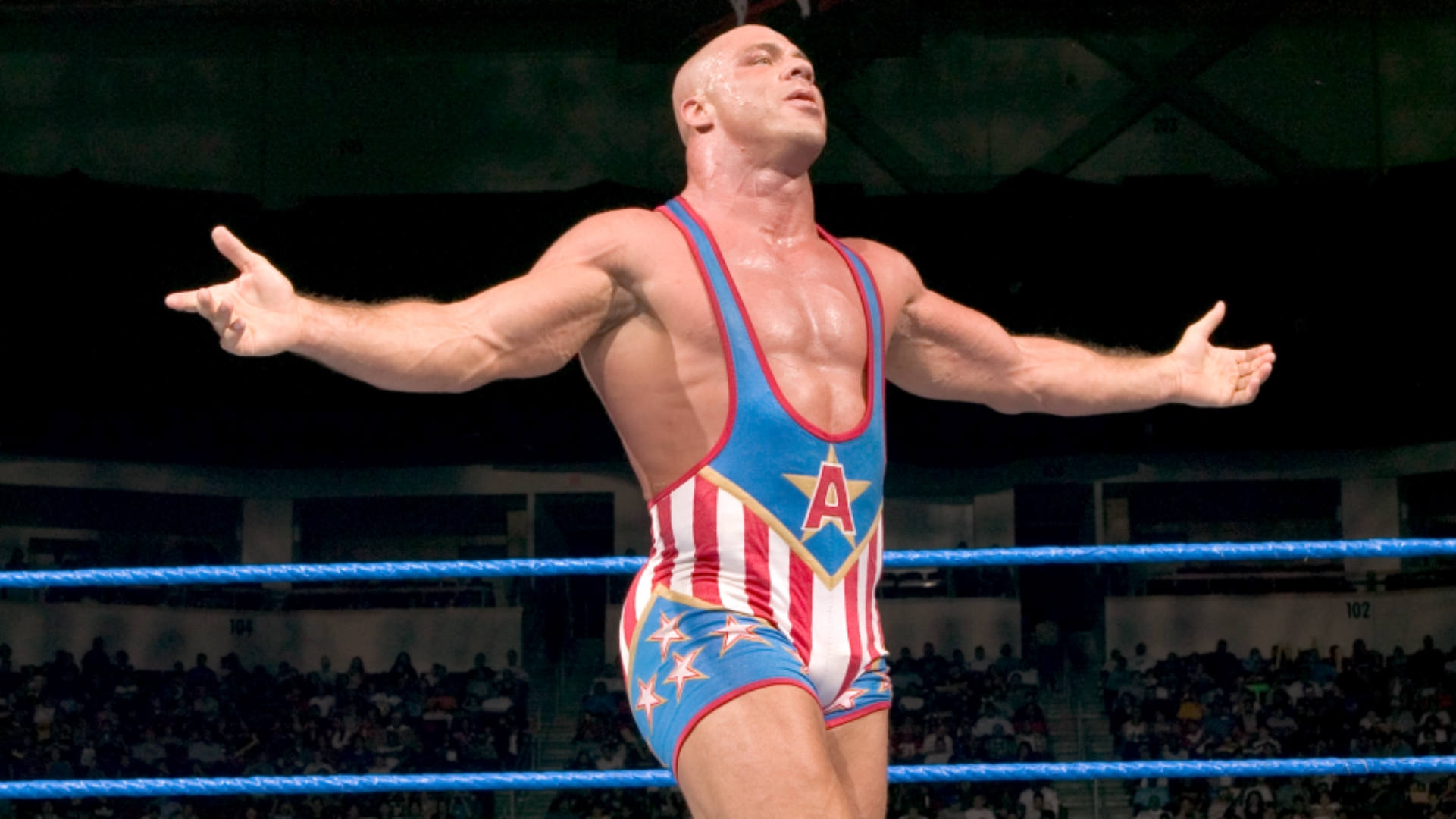 Don't let his cringe worthy role as RAW GM distract you from the fact that Kurt Angle is one of the best in ring technicians of all time. A legit Olympic gold medalist and a multi time world champion as  anyone transitioned from amateur wrestling to pro wrestling as seamlessly as Kurt Angle.
He's one of the most decorated wrestlers of all time and has had a career filled with great moments but which best define the Career of pro wrestling's only Olympic Gold medallist. That's Why I'm here to give you the 10 defining moments of Kurt Angles career.
10. Winning His Gold Medal
I don't know if you're aware of this, but Kurt Angle won a gold medal with a broken freaken neck. He might have mentioned it once or twice. Angle shifted his wait to avoid losing a point but in doing so he landed right on his head. However since Angle is not like most people he still gained the points and went on to win the gold medal
This is on the list not just cause it's a great accomplishment in its self but the fact it became the crux of Kurt Angle's character. This gave Kurt that air of legitimacy and immediately set him apart from everyone else on the roster as there had never been a gold medallist in Pro wrestling before.
9. Appearing in ECW
Despite not debuting until late 99 WWE first offered Kurt Angle a contract in 96 shortly after winning his medal. This was around the time they were brining in people with legit sporting backgrounds like Mark Henry and Ken Shamrock.
Angle was hesitant but a trip to Philadelphia nearly soured Angle on pro wrestling altogether. Angle was a guest at an ECW show because Paul Heyman was trying to convince him to debut for him. It just so happened this was the same show Where the Sandman was crucified by Raven. Not only did they offend many of the people in attendance, but Angle was so offended he walked out.
Imagine if Angle hadn't changed his mind and never went into pro wrestling. This match would have deprived us of so many great matches and moments.