EA's Weekly SmackDown Live YouTube Report (8/7/18)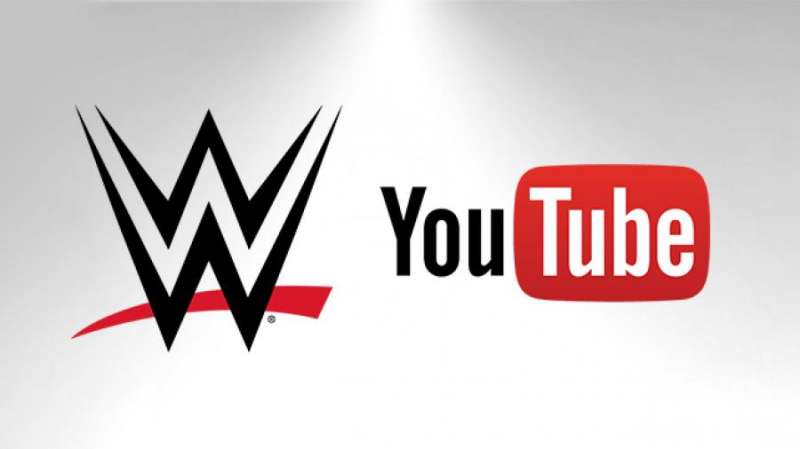 As we all know, social media and other outlets have become a huge means of drawing in interaction and viewers for WWE. Most people will point to television ratings like they did during the Monday Night Wars in the late 1990's, however that can be skewed with so many various means of watching today that do not include cable television.
As you've become accustomed to, here is this week's SmackDown Live YouTube Report (8:20 PM EST, 8/9/18):
Shinsuke Nakamura vs. R-Truth – 974k views
Daniel Bryan crashes The Miz on set – 756k views
Randy Orton vows to destroy WWE's top stars – 541k views
AJ Styles responds to Samoa Joe's comments – 427k views
Becky Lynch & Charlotte Flair vs. The IIconics – 373k views
Lana vs. Zelina Vega – 360k views
The New Day vs. The Bar – 339k views
On a week where SmackDown Live's ratings took a pretty significant drop, the blue brand's YouTube numbers do a bit of the same. Coming in at number one is Shinsuke Nakamura vs. R-Truth, which fails to reach a million views. To be honest, I haven't got a clue as to why this match tops the list. It's nothing more than what I refer to as a "glorified squash", a match where you know who's going to get the win even though there's not your quintessential jobber involved. Overall, SmackDown Live was pretty lackluster this week and I think that's reflected in our list.
At number two is SmackDown Live's hottest rivalry where Daniel Bryan finally got his hands on The Miz this week. If I was to prognosticate what clip would have topped our list, I would have figured this would be it due to a lack of interesting segments this week. At this point, I'm just ready for them to finally step into the ring at SummerSlam.
Sliding in at the third spot is Randy Orton with another promo, basically some of the same things he's said the last couple of weeks. Had this segment involved some other guys like last week, I'd have to think the views would be higher. Unfortunately, this was just Orton by himself. We see some of the same at number four with our WWE Champion AJ Styles responding to Samoa Joe's comments from last week. Two pretty basic promos.
For the last three spots on our list, we get the rest of the matches from this week's episode of the blue brand. Number five was the most promoted match this week as Becky Lynch and Charlotte Flair took on The IIconics, the opening contest of the show. Next at number six is a rematch from last week with Lana facing Zelina Vega again, another affair that was a little rough to watch no matter how easy on the eyes these ladies are. Lastly, the best match of the night rounds out our top seven as The New Day defeated The Bar to earn their shot at The Bludgeon Brothers' SmackDown Tag Titles at SummerSlam. Great match, but if I've said it once, I'll say it again…great wrestling doesn't constitute ratings or YouTube views (unless there's a title change). It's about name value here and as good of a contest as it was, The New Day's popularity has definitely waned while The Bar just don't provide it.
Continue following TheChairshot for all the latest skull smashing opinion, news, reviews and so much more! @theCHAIRSHOTcom on Twitter
Always #UseYourHead
Chairshot Wrestling News Shuffle (2/19/19)
Start your Tuesday off with commentary on DX in the Hall Of Fame, Lacey Evans, heat for Lio Rush, and more!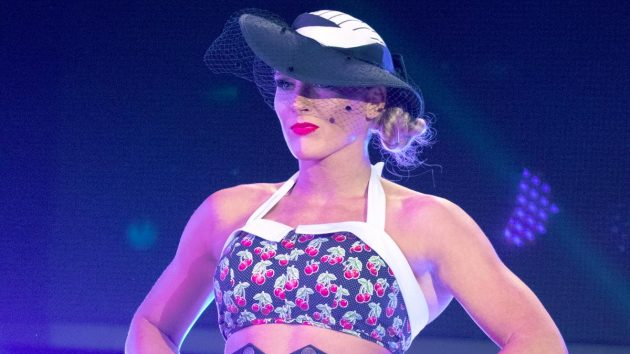 Jason shuffles into Tuesday with the Chairshot Wrestling News Shuffle! Today we take a look at news on DX, Lacey Evans, heat for Lio Rush, and more!

Why Becky Lynch Won The Royal Rumble
Many fans have been questioning why Becky Lynch won the Royal Rumble if the goal was to have Charlotte inserted in to storyline with Ronda Rousey. The current storyline between the three would have made more sense had Charlotte won. Dave Meltzer stated on the latest edition of Wrestling Observer Radio that Vince McMahon was insistent that Becky Lynch win the Royal Rumble.
Are You Ready?
It was announced earlier today that the first members of the WWE Hall Of Fame Class of 2019 will be none other than D-Generation X. Xpac, Shawn Michaels, HHH, The New Age Outlaws and Chyna will all be a part of the induction.
BREAKING: As first reported by @espn, D-Generation X are the first inductees in the WWE Hall of Fame Class of 2019. https://t.co/rIPCM14ewY

— WWE (@WWE) February 18, 2019
Big Plans For Lacey Evans?
Since debuting on the main roster and participating in the Royal Rumble, fans have wondered what creatives plans are for Lacey Evans. According to Dave Meltzer and the latest edition of Wrestling Observer Radio, Lacey Evans is in for a gigantic push, and there are many backstage officials that are very high on her.
Lio Rush Has Heat ?
Sunday nights finish to the Intercontinental title match between Finn Balor and Bobby Lashley has people scratching their heads. Perhaps there is reason to the breakup of Lashley and his hype man Lio Rush. According to PWI Insider Elite, Rush has heat backstage.
"It appears as if Lio Rush is done with Bobby Lashley. I can tell you behind the scenes there were not a lot of people surprised at that and not a lot of people surprised that Lio took the pin."

"There are times Lio has a reputation for rubbing people — including other workers the wrong way. Whether that was being held against him and that was part of the reasoning for him losing or whether it was just a decision to protect Lashley and shift the belt to Finn Balor, I guess we'll have to see based on how Lio is presented in the weeks and months to come."
Jason's Thoughts On Today's News
DX is getting a well deserved Hall Of Fame Induction, but I have mixed feelings on it. This feels like an easy way out for WWE to have Chyna included into the HOF, rather than have her inducted as an individual. Also, I am probably in the minority on this, but there are others more deserving to be in before DX. I personally would have went with the NWO, but I am a mark for the NWO, so that's just me.
Lacey Evans has the look, and her mic skills aren't bad, however, she is green as grass. It will be interesting to see what type of program they come up with for her. A clash with Alexa Bliss perhaps?
Chairshot Wrestling News Shuffle (2/18/19)
Start your Monday off with comments on news regarding Chris Jericho/IMPACT, AEW Ticket Sales, Becky Lynch and more!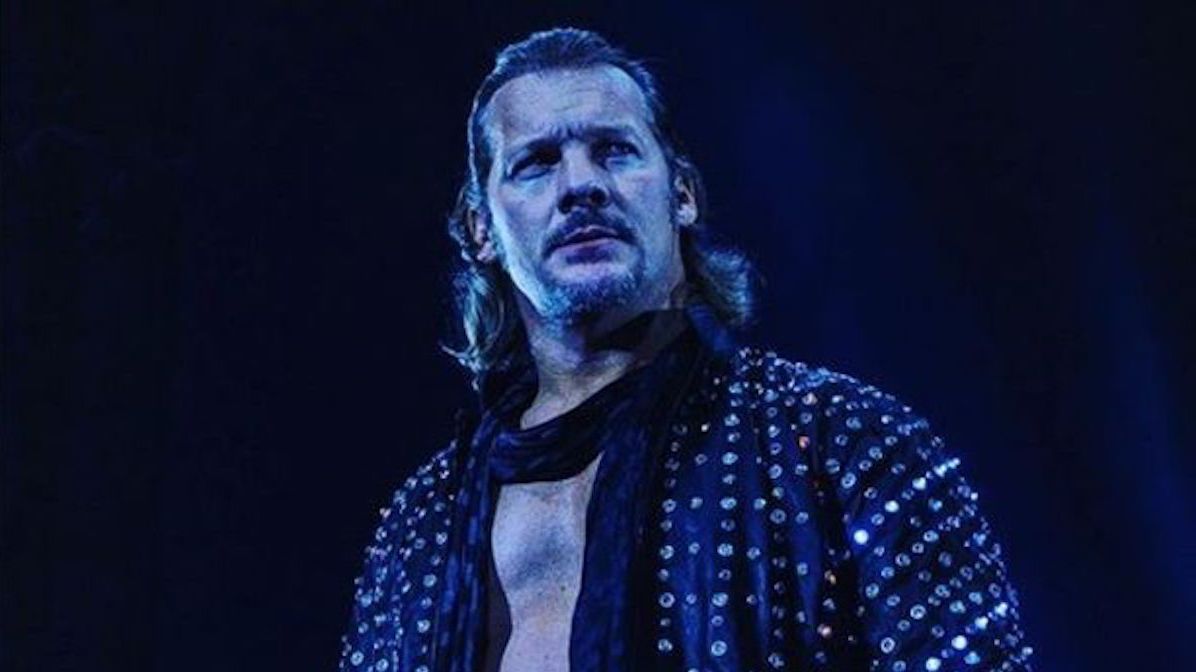 Jason shuffles into Monday with the Chairshot Wrestling News Shuffle! Today we take a look at news on Chris Jericho/IMPACT, AEW Ticket Sales, Becky Lynch, and more!

More On IMPACT Offer To Chris Jericho
Chris Jericho was recently a guest on Wrestling Observer Radio, and during the broadcast he discussed the offer that IMPACT wrestling made to him a few months ago: (credit to Fightful for the transcription below)
"In my mind, from a pure business standpoint, I'm worth as much as Brock Lesnar to WWE as far as what I bring to the table. That's the watermark that I had. For me to go back to Vince, I want that kind of a deal. When I was starting to talk with Tony (Khan) and New Japan and Impact as well– Impact offered me a hell of a deal for a four match series. We're talking mid-seven figures. They have some cash as well."
AEW Double Or Nothing Ticket Sale Notes
Cody Rhodes took to Twitter a few days ago and provided some interesting stats on ticket sales for AEW Double Or Nothing:
• Tickets purchased from all 50 states domestically(plus Puerto Rico / D.C)

• 9 countries. Canada, UK, Mexico, Australia, Costa Rica, Finland, Germany, Panama, Austria

• 1st same day sellout for pro-wrestling in Vegas ever!

Thank you fans for going "all in" on this dream. pic.twitter.com/F5oi8A7uDu

— Cody Rhodes (@CodyRhodes) February 13, 2019
Why The Women Didn't Headline Elimination Chamber
Initially, it was thought that the historic Women's Tag Team Championship match would headline the Elimination Chamber pay per view, however, according to Fightful, Vince McMahon made the change to swap the match out with the men's Elimination Chamber match. McMahon felt the women's match would get the reaction desired to close out the show.
Becky Lynch Re-Injures Knee At Live Event
While it appears to be only in storyline, Becky Lynch appeared to re-injure her knee after attempting to attach Charlotte Flair at a house show Saturday evening.
BREAKING: @MsCharlotteWWE has RE-INJURED #TheMan's knee after the suspended @BeckyLynchWWE jumped the barricade at #WWEAlexandria.https://t.co/UTeaeDgjQL

— WWE (@WWE) February 17, 2019