Edge Of A Wrestling Revolution: Why Wrestling Is Seeing A Resurgence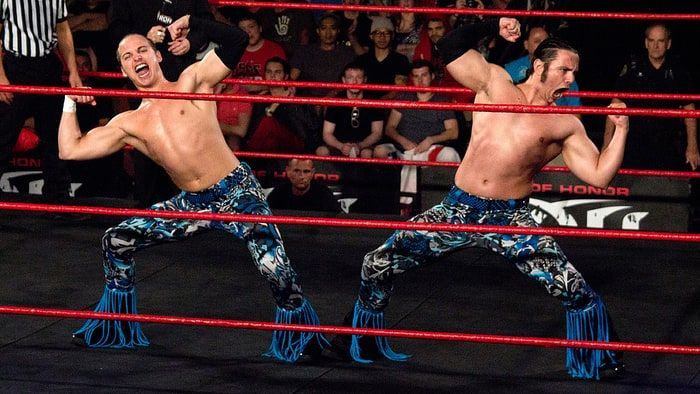 In the past, definitely 8 years and arguably the last decade, wrestling outside of the media magnet known as the WWE has been pretty much dead or dying. The last major competitor and the last remaining promotion from the territory system World Championship Wrestling folded in March of 2001, some seven months before I was born. This leads to a roughly 13-year drought of no promotions on anywhere close of a scale to WWE.
This all ends when AJ Styles' contract with TNA Wrestling (then considered the number two largest promotion in the US) expired and he chose not to renew. In January 2014 Styles made his return to Ring of Honor and with it, he quickly helped build a partnership with Japan's largest promotion, New Japan Pro Wrestling. This partnership has expanded greatly even since AJ Styles left in 2016. Most recently a Supercard put on by the two companies sold out Madison Square Garden in New York City. The last wrestling event that sold out MSG was a Monday Night Raw telecast in November 2009.
Similar to this is Cody Rhodes and The Young Bucks partnering up to create arguably the wrestling weekend of the year beating out WrestleMania by far in my opinion, All In. A non-WWE or WCW show to sell more than 10,000 tickets hadn't happened since 1994, if you exclude Lucha Libre shows and only count shows marketed towards English speaking fans that date goes all the way back to 1986. 32 years without an independent show selling 10,000 tickets and All In sells out 29 minutes and 36 seconds without a single match being announced.
There's more wrestling on TV nationally than ever. In addition to WWE's seven hours of original content every week you get promotions like Ring of Honor, Impact Wrestling, New Japan Pro Wrestling, Lucha Underground, Major League Wrestling, and most recently Ring Warriors who I discussed in my last article, all being signed to contracts to provide at least an hour of content each week to a major tv network available in at least 50% of American homes. Never before has more than 3 major companies be available in the majority of homes every week, now we sit at twice this number.
Those numbers don't begin to include smaller independent companies in the US and abroad such as House of Hardcore and Rocky Mountain Pro which use streaming sites such as Twitch to stream their content. This is a constantly growing medium that is attractive to smaller promotions because it is free to broadcast and popular with fans because it is free to view. Twitch has 15 million daily users and this number is constantly growing since their buyout by Amazon in August of 2014.
Live events have been popping up more frequently as well. In the state of Oklahoma, where I am located, the majority of the companies I work for are there and account for 9 shows. When I first was around independent wrestling there was an average of 2-3 shows a month. This pop in indy wrestling has also been heavy in Texas I can think of at least 10 promotions that have been founded within the past 5 or so years. More independent promotions means more local fans coming to shows, if a casual fan who comes to an independent show gets hooked and starts using these streaming services and sites, attending local shows, and watching the nationally available product as many hardcore fans do it only helps strengthen the wrestling community and help it grow so new content can be developed and produced.
Over the recent years wrestling fans have called out saying "We want a different product." for so many years we had one option and we got tired of it. That's when we saw the rise of Ring of Honor which really started the small promotion revolution and really they influx of international companies to the US with New Japan, now even promotions such as What Culture Pro, Defiant Wrestling, and the Wide World of Sports causing a stir in the US from across the pond. There is an independent company with some sort of streaming service or delivery service for every taste from southern rasslin' such as AML out of Winston-Salem, North Carolina to House of Hardcore and Combat Zone Wrestling bringing hardcore and deathmatches back to wrestling. It's almost hard to be a hater on today's wrestling scene because there is so much good content. Promote the good things that you like and ignore the things you don't and the whole wrestling business gets better.
So hopefully this article makes you want to go out and watch more wrestling live, on cable, online, it doesn't matter but go and enjoy and spend your money on independent wrestling it keeps guys like myself and my fellow Chairshot writer "Sly" Jordan Fox going to see the fans funding us, funding a business we all share a mutual love for, and having a good time with people who enjoy the same crazy things we do. Keep the love of wrestling alive.
Wrestling with the Revolution from the Desk of James Southard
King's WrestleMania Rewind: Eddie Guerrero vs. Rey Mysterio (WrestleMania 21)
In the next WrestleMania Rewind, Chris King takes us back to WWE WrestleMania 21, and Rey Mysterio vs Eddie Guerrero in a battle of tag team champions!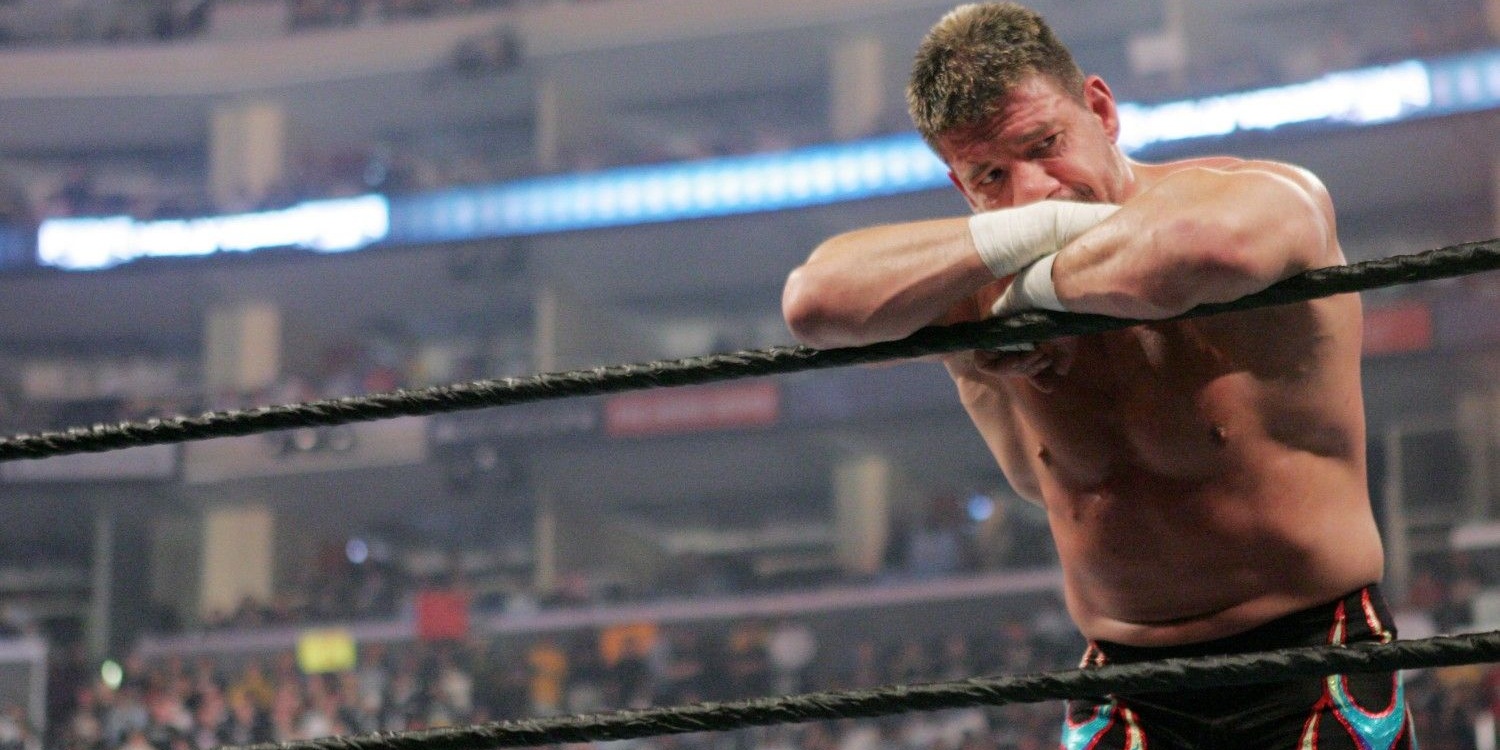 In the next WrestleMania Rewind, Chris King takes us back to WWE WrestleMania 21, and Rey Mysterio vs Eddie Guerrero in a battle of tag team champions!
Chris King is back with his third edition of WrestleMania Rewind. This week he's bringing us back to some 'Latino Heat.' We're rolling back to WrestleMania 21 where Eddie Guerrero faced longtime friend and rival Rey Mysterio.
This would be Guerrero's last Mania match caused by his unfortunate death. Over on SmackDown, Mysterio and Guerrero would become the tag team champions at No Way Out where they defeated MNM.
Chavo Guerrero would get into the head of Latino Heat by making him believe Mysterio was trying one-up his tag team partner. Chavo went as far as to tell his uncle to stop using the Guerrero name.
Guerrero would finally give in to his nephew's manipulation and went on to challenge Mysterio to a one-on-one match at WrestleMania 21. I For the first time in history, both tag team champions would face each other. Guerrero vs. Mysterio was the first match on the stacked card. Both partners threw everything at each other including the kitchen sink in a battle of one-up-manship.  In an incredible high-octane match that saw both superstars delivering counter for counter, Mysterio pulled off the win with a surprise pin roll up.
A few months later, what once was a friendly battle turned into a nasty fight involving the custody of Mysterio's real-life son Dominik Mysterio. After several torturous weeks, both former tag team champions would face off in a ladder match with the custody of Dominick on the line. I forgot how amazing this rivalry was and it's definitely worth a watch. Sadly, we would lose Latino Heat in November of 2005. There will never be another Eddie Guerrero. Viva La Raza!
King's WrestleMania Rewind: Stone Cold VS. Scott Hall (WrestleMania X8)
Chris King is back with another WrestleMania Rewind, looking at the NWO's Scott Hall battling Stone Cold Steve Austin at WWE WrestleMania X8 from Toronto!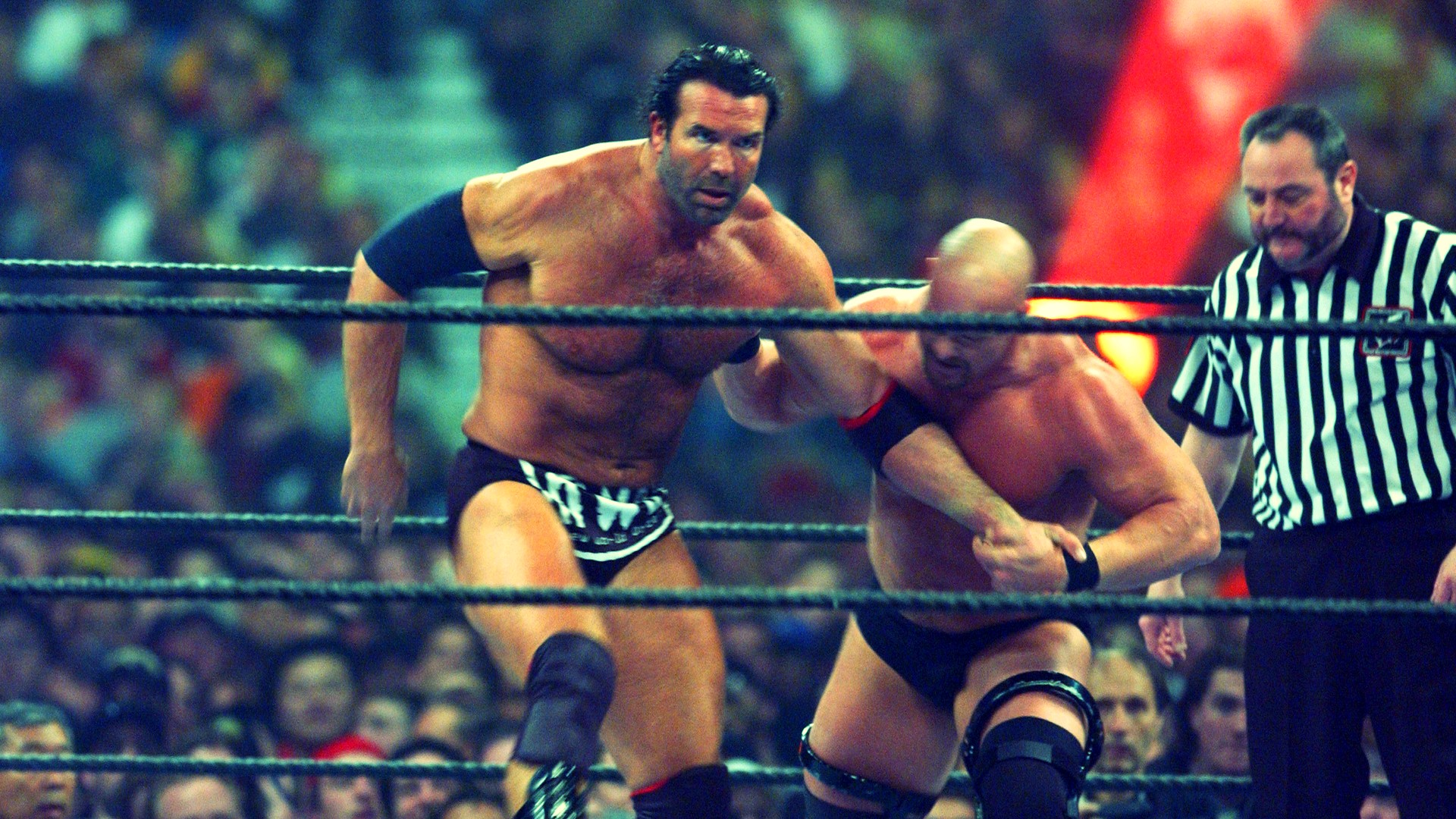 Chris King is back with another WrestleMania Rewind, looking at the NWO's Scott Hall battling Stone Cold Steve Austin at WWE WrestleMania X8 from Toronto!
Chris King is back this week with another edition of WrestleMania Rewind, where he is rewatching all the past Mania matches and feuds. This week you're in for a treat as we look back at 'Stone Cold' Steve Austin vs. Scott Hall at WrestleMania X8.
In late 2001, Vince McMahon bought out his competition WCW and acquired the rights to a plethora of talent including Booker T, Eddie Guerrero, Chris Benoit, and the iconic trio known as NWO. Hulk Hogan; Kevin Nash, and Scott Hall were hell raisers, and what better way to make a name for yourself than take out the two top superstars in the WWE The Rock, and Stone Cold?
The NWO cost Austin his chance at becoming the Undisputed Champion at No Way Out during his match with Chris Jericho. Adding insult to injury, the NWO spray-painted 'The Texas Rattlesnake' with their brand logo just like they did in WCW. As you can imagine, Austin was pissed and out for revenge against the group and primarily Scott Hall.
Hall would challenge Stone Cold to a match at WrestleMania 18. Both superstars beat the living hell out of each other leading up to this highly-anticipated match for who runs the WWE.
The glass broke and Stone Cold made his iconic entrance, and black and white NWO covered Halls' entrance alongside Kevin Nash. With the odds stacked against 'The Toughest S.O.B' could Austin or NWO prove their dominance? Sadly the NWO  broke up that very night when Hulk Hogan came to the aid of his adversary The Rock after their 'iconic' dream match. Stone Cold would ensure the victory with the Stunner. Hall would perform an Oscar-worthy sell over the finisher.
What a time to be a wrestling fan in the 2000s when nothing was impossible for WWE. Who would've thought WCW would go out of business and Hogan would make his long-awaited return to WWE?