Edge Of A Wrestling Revolution: Why Wrestling Is Seeing A Resurgence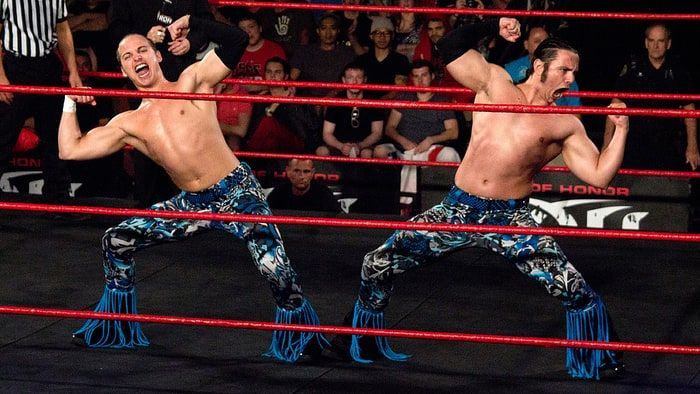 In the past, definitely 8 years and arguably the last decade, wrestling outside of the media magnet known as the WWE has been pretty much dead or dying. The last major competitor and the last remaining promotion from the territory system World Championship Wrestling folded in March of 2001, some seven months before I was born. This leads to a roughly 13-year drought of no promotions on anywhere close of a scale to WWE.
This all ends when AJ Styles' contract with TNA Wrestling (then considered the number two largest promotion in the US) expired and he chose not to renew. In January 2014 Styles made his return to Ring of Honor and with it, he quickly helped build a partnership with Japan's largest promotion, New Japan Pro Wrestling. This partnership has expanded greatly even since AJ Styles left in 2016. Most recently a Supercard put on by the two companies sold out Madison Square Garden in New York City. The last wrestling event that sold out MSG was a Monday Night Raw telecast in November 2009.
Similar to this is Cody Rhodes and The Young Bucks partnering up to create arguably the wrestling weekend of the year beating out WrestleMania by far in my opinion, All In. A non-WWE or WCW show to sell more than 10,000 tickets hadn't happened since 1994, if you exclude Lucha Libre shows and only count shows marketed towards English speaking fans that date goes all the way back to 1986. 32 years without an independent show selling 10,000 tickets and All In sells out 29 minutes and 36 seconds without a single match being announced.
There's more wrestling on TV nationally than ever. In addition to WWE's seven hours of original content every week you get promotions like Ring of Honor, Impact Wrestling, New Japan Pro Wrestling, Lucha Underground, Major League Wrestling, and most recently Ring Warriors who I discussed in my last article, all being signed to contracts to provide at least an hour of content each week to a major tv network available in at least 50% of American homes. Never before has more than 3 major companies be available in the majority of homes every week, now we sit at twice this number.
Those numbers don't begin to include smaller independent companies in the US and abroad such as House of Hardcore and Rocky Mountain Pro which use streaming sites such as Twitch to stream their content. This is a constantly growing medium that is attractive to smaller promotions because it is free to broadcast and popular with fans because it is free to view. Twitch has 15 million daily users and this number is constantly growing since their buyout by Amazon in August of 2014.
Live events have been popping up more frequently as well. In the state of Oklahoma, where I am located, the majority of the companies I work for are there and account for 9 shows. When I first was around independent wrestling there was an average of 2-3 shows a month. This pop in indy wrestling has also been heavy in Texas I can think of at least 10 promotions that have been founded within the past 5 or so years. More independent promotions means more local fans coming to shows, if a casual fan who comes to an independent show gets hooked and starts using these streaming services and sites, attending local shows, and watching the nationally available product as many hardcore fans do it only helps strengthen the wrestling community and help it grow so new content can be developed and produced.
Over the recent years wrestling fans have called out saying "We want a different product." for so many years we had one option and we got tired of it. That's when we saw the rise of Ring of Honor which really started the small promotion revolution and really they influx of international companies to the US with New Japan, now even promotions such as What Culture Pro, Defiant Wrestling, and the Wide World of Sports causing a stir in the US from across the pond. There is an independent company with some sort of streaming service or delivery service for every taste from southern rasslin' such as AML out of Winston-Salem, North Carolina to House of Hardcore and Combat Zone Wrestling bringing hardcore and deathmatches back to wrestling. It's almost hard to be a hater on today's wrestling scene because there is so much good content. Promote the good things that you like and ignore the things you don't and the whole wrestling business gets better.
So hopefully this article makes you want to go out and watch more wrestling live, on cable, online, it doesn't matter but go and enjoy and spend your money on independent wrestling it keeps guys like myself and my fellow Chairshot writer "Sly" Jordan Fox going to see the fans funding us, funding a business we all share a mutual love for, and having a good time with people who enjoy the same crazy things we do. Keep the love of wrestling alive.
Wrestling with the Revolution from the Desk of James Southard
NXT Minus 6…The Triangle of Truculence!
Bradley's 6 step power point project runs down the latest episode of NXT!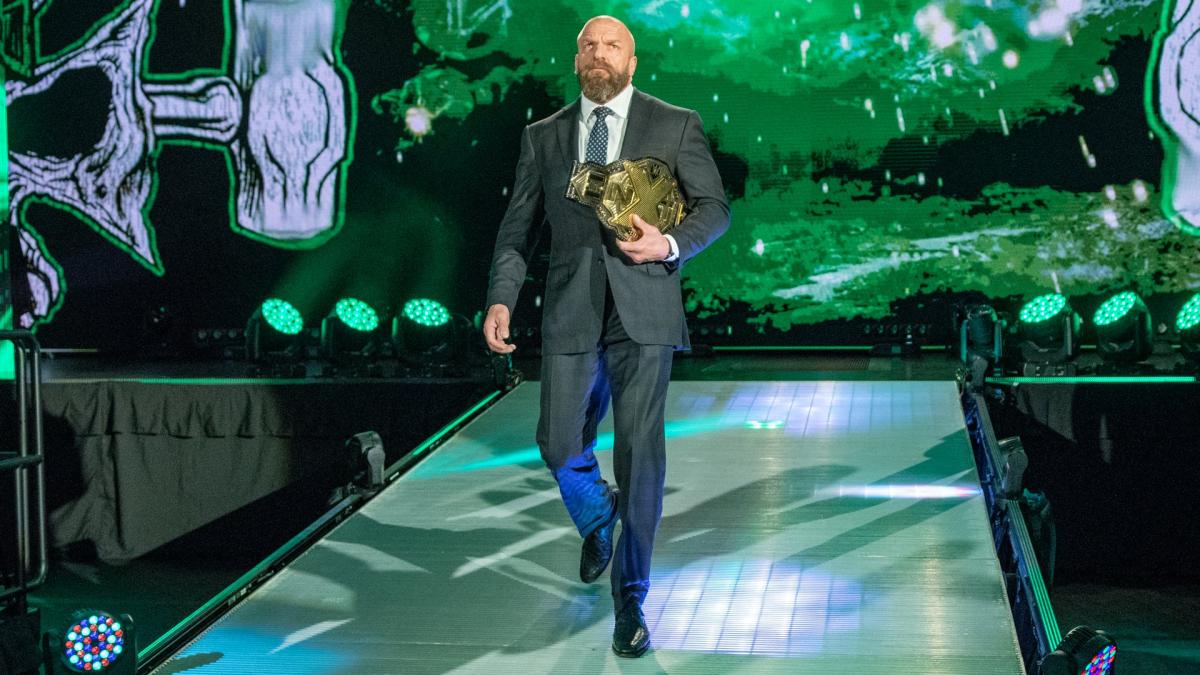 Bradley's 6 step power point project runs down the latest episode of NXT! 
This week, we've got horror movies, silent movie stars and another MOTY candidate.
6. HHH took Goldie from Tommaso Ciampa?!?!?! You do not put your hands on another man's wife! Call me crazy, but that should be the Takeover main event when Ciampa does return.
5. The Forgotten Sons are looking to cement their legacy? That should be the first, last and only time we hear "Forgotten Sons" and "legacy" in the same sentence…unless one of them is referencing the 1978 cult horror classic "The Legacy" starring the Who's Roger Daltrey. I'm sure you've all seen it.
4. Triangle of truculence. Yes, Mauro Ranallo actually used the phrase "triangle of truculence." One more reason NXT is black & gold standard: you can watch wrestling AND study for the ACT at the same time. Someone should create Mauro Ranallo's Word of the Day app.
3. Let's brainstorm. How can we get around the fact that the Sky Pirates really don't give good interviews in English? A manager? Subtitles? Give them a kooky gimmick where they are always shown in black & white and made to look like the stars in a silent movie? The upside is it will keep them in NXT longer. The downside is they might not get the opportunities they otherwise deserve.
2. I'm going to air 2 very tiny grievances. They could have sacrificed about 5 minutes of interviews & sketches to give the main event more ring time. Also, there were really only 2 possible winners of the match. That being said…
1. Another week, another MOTY contender. 4.8 stars to the fatal 5 way. Everyone involved looked absolutely fantastic. The action was great. The near falls were exciting. The winner won in a way that made sense. It gave us a Takeover main event that should be all kinds of special. I'm actually planning on watching Takeover: New York twice in the same amount of time it would take me to watch WrestleMania once.
That's right…I said it!
The Ronda Rousey Situation
Can Ronda handle the WWE Universe?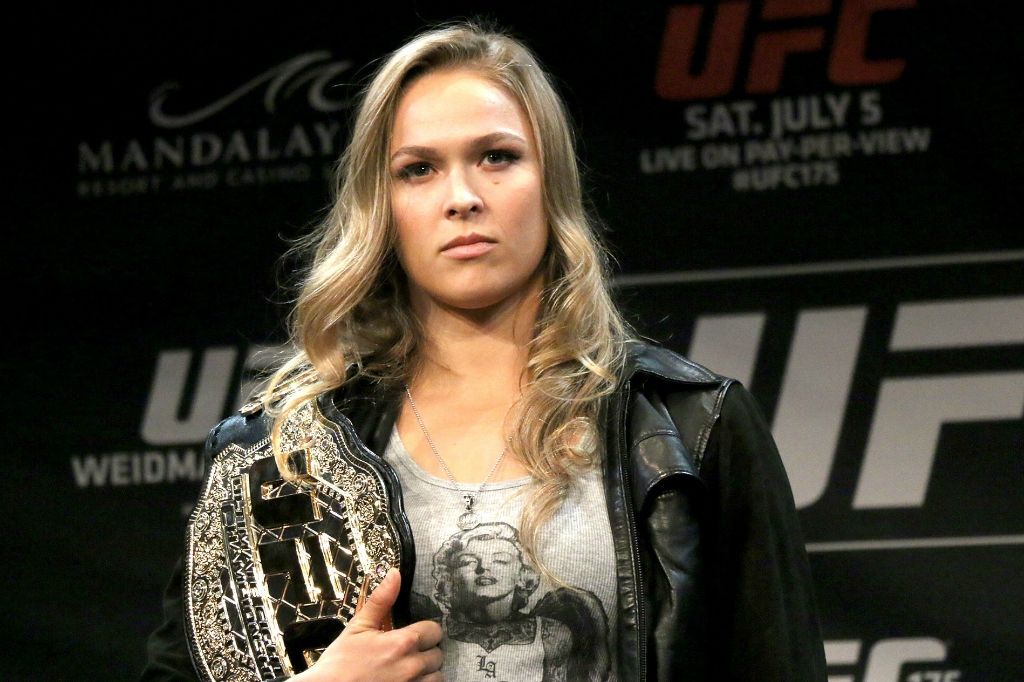 Elisa Maria kicks off her Chairshot career with a look at the state of Ronda Rousey in WWE!
I am probably not the first to say this but when WWE signed Ronda Rousey, I was skeptical if this was a good idea for wrestling. Several questions went through my head
Can she actually wrestle?
Will the WWE be a good environment for her?
Will her ego and personality get in the way of making her successful in this business?
Is wrestling even a good move for her?
UFC and wrestling are two extremely different businesses. The norm is anyone can be a wrestler however, you need to put in the time, dedication and training. This is something I knew Ronda will be able to do however, one thing I am still not convinced is whether she can wrestle. The past year every single match she has been in has been in my opinion somewhat dry and lacking in technique.
Let's be honest, the only reason she was getting by in this business is the fact when you speak the name Ronda Rousey, there still comes to mind the bad-ass, dominating persona that we all saw in UFC. To fans like myself, that still gives us an incentive to sit down and still watch her matches. She is still an imposing figure whether you like her or not. Another thing that I am not sure she could handle is the WWE Universe.
The WWE Universe
WWE Universe is not exactly like any other sport fans. They cheer who that like and they will boo who they do not like. If a wrestler has a slump or has a bad match, the crowd will eventually let them know "hey, you suck". That is just the way this particular universe works. This is why character development, story line writing, gear change, entrance music change, or turning heel or even baby face keeps a wrestler marketable and in touch with the WWE Universe.
However, Ronda is somewhat different. She left the UFC after coming to terms with two things: 1) She cannot handle losing and 2) Her technique and fighting skills in the UFC just did not help her cut it with opponents like Holly Holm and Amanda Nunes. We all saw this when Holly Holm exposed her by simply fighting fist to fist with her and avoiding submission card Ronda always plays.
We are now seeing this emotional side in which she cannot handle certain outcomes or reactions from the crowd in the WWE. Ronda Rousey coming into the Staples Center for Survivor Series against Charlotte Flair, who was handpicked by 'THE MAN" Becky Lynch to represent Smackdown, turned her into the automatic enemy to the WWE Universe. You can see the reaction on her face coming into the ring that being greeted her to boo's was not a reaction she expected. Even through the acting, she could not phantom why the fans were booing her and you can tell, it bothered her on a personal level.
I do not feel that Ronda has completely learned from the devastating losses she experienced in the UFC.
It took Ronda a year to come back to UFC after the first loss and even then so, the results of her comeback weren't any better as Amanda Nunes knocked her out in the first round.
So if the rumors are true that Ronda is leaving the WWE after WrestleMania 35, it only solidifies that Ronda cannot handle losing or the WWE universe for that matter. She is used to winning and having the crowd and when someone with her ego hasn't had enough experience with being critique on a negative basis or most importantly, with losing in their respected sport, they can react emotionally and irrationally. In turn, it shows they cannot handle the situation. Take The Miz for example, who embraces his heel and uses it to his advantage. I mean look at where he is now and it is possible he might be going to WrestleMania as a baby face. I actually prefer seeing THE MIZ a heel than a baby face, but either one, he embraces it and it shows through his promos.
Can Ronda Be The Top Star?
Ronda is great but not enough to carry the company in my opinion. There is a lesson that should be taught to every child while growing up and that is "the great ones treat failure as a necessary part of their journey. It's not win or lose. It's always win or learn". Quite frankly, I do not feel Ronda has fully learned from her failures. This is what separates her in this business from the Becky Lynch's or Charlotte Flair's or Sasha Bank's.
It will be interesting to see after the heel turn last night on Monday Night Raw, where Ronda takes this change. However, by the look of the crowd last night, It looked like they were not convinced. Her promos were a little too shaky and one could even argue that some things were spoken out of truth to what she is really feeling about WWE from a business perspective. But again, it will still be interesting to see where this goes leading up to WrestleMania 35.
As far as where I would like to see her, I honestly would like to build Ronda's character after WrestleMania. I would love for her to stay and have WWE put her in the "underdog" category and see where she can flourish. I have always said that for certain wrestlers, character building should start from the bottom and work their way up. Great example of this, Stone Cold Steve Austin. The way he began was terrible but him being able to stay true to self and basically not give a damn, developed a character that the WWE Universe could relate to. I would love for WWE to develop her into a great heel similar to what they did with Becky. I would love to see her develop more technique in her wrestling that could boost her confidence and see her in some solid one to one competition. One thing I can agree on is her leaving WWE after WrestleMania can only do damage to her character and perception of the WWE Universe.