Everyone Loves Becky Lynch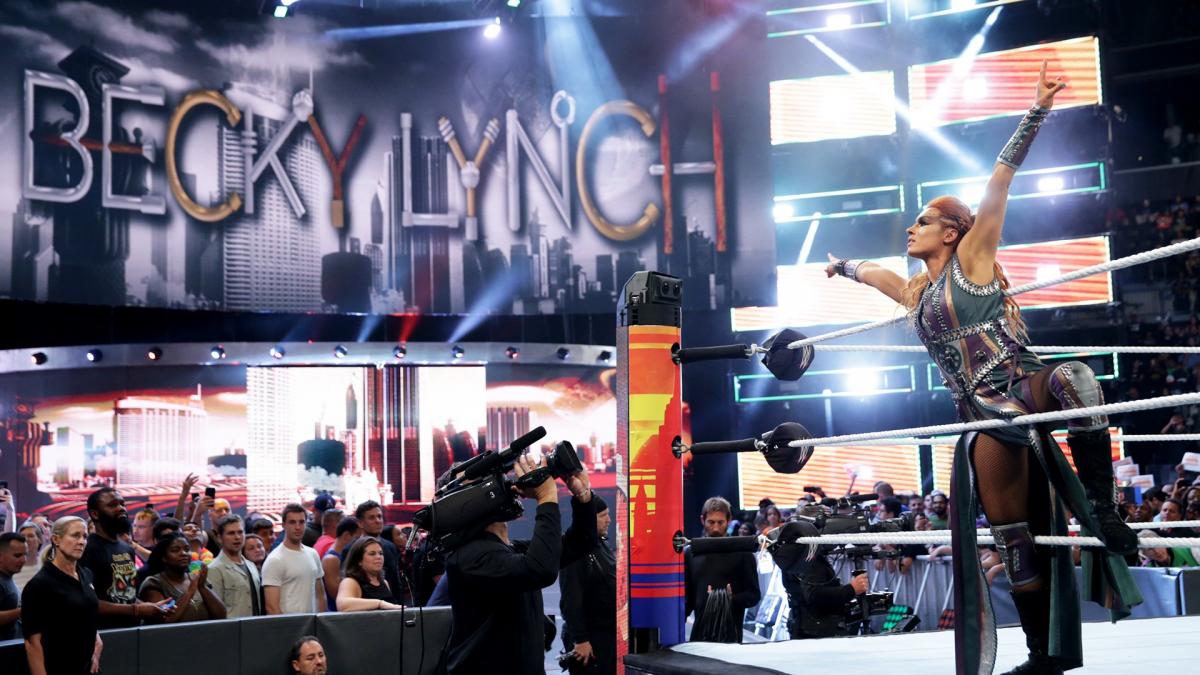 Booing or cheering a wrestler according to there actions or the personal preference is something normal in this business but sometimes we see cases of wrestlers that would be almost impossible to boo or hate, a perfect example is Daniel Bryan, who is universally loved and now Becky Lynch has entered that same territory.
In a previous article I mention the fact that Becky in some ways has become the female version of Daniel Bryan because not only because of her amazing wrestling abilities but her charming charisma that makes even the saddest soul in the room be happy every time she wins or does a promo she makes all the wrestling fans have her back, even people say in social media that they would boo there own mothers first than boo "the Irish Lasskicker."
At SummerSlam we saw a defeated Becky Lynch after Charlotte took the SmackDown women's championship in one of the best matches of the night and after Becky and Charlotte hugged for the victory, a heel turn was coming, and Becky finally snapped and attacked Charlotte for taking her spotlight after almost a two year chase to get back into the title scene. During the attack people did not boo Becky but instead yelled ''YOU DESERVE IT!!'' to Charlotte for taking the thunder for the beauty from Ireland making once again the case that Becky is just too charming for her to be booed by the fans.
The crowd is NOT feeling Charlotte Flair's win. 100% behind Becky Lynch tonight. #SummerSlam pic.twitter.com/upowb646QG

— Keisha Hatchett (@Keishamaze) August 20, 2018
Why is this the case? In NXT we have to remember she played heel and did a fantastic job at it but that was a long time ago, after all this years and WWE not giving her the spotlight she deserved and in a case even more than the other WWE horsewomen (Flair,Banks, Lynch and Bayley). A key fact has to be her use of social media, the Instagram stories are very popular with all wrestling fans and her puns are so bad but at the same time they are so charming, and fans can't wait to see them.
Her character in WWE is so interesting because she is not playing a character but in a way she is playing herself and fans can feel that every time she cuts a promo, we all feel it's her despite we know WWE writers are giving her a script but she manages to deliver that in a realistic way something that wrestlers like Roman Reigns have failed to do. In the ring sometimes people forget she is fantastic and with no doubt she is in the top 5 of best female wrestlers in world currently.
Becky Lynch has always been in the back in comparison to the other WWE horsewomen but her charisma and in ring work have manage to make her one of the most beloved WWE wrestler of the current roster and it will be interesting to see how WWE and Becky will play with this,as she assumes the role of heel now for the first time in the main roster and knowing Becky Lynch she will do the best she can to make this work and to finally win once more the SmackDown women's championship.