The Good, Bad, and Ugly Of WWE SummerSlam 2018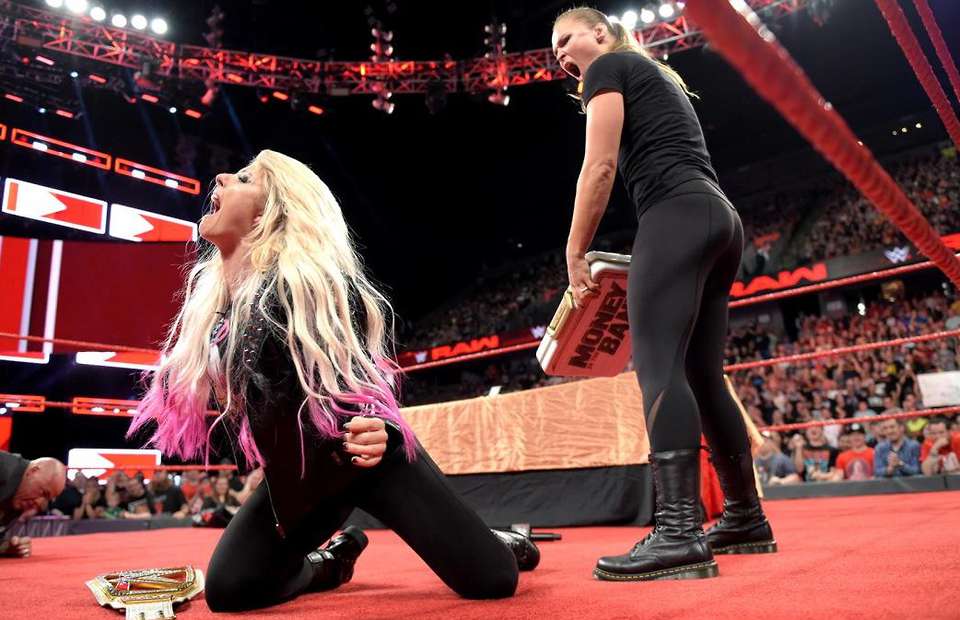 They say we all have opinions, especially those who consider themselves experts, imagine that for those of us who chose Professional Wrestling as our art form. Here is this "smarks" take on what will go down this Sunday. WWE has plenty of time to impress even the harshest critics, 7 Hours of it to be exact for SummerSlam 2018.
The Good
First let the THE GOOD times roll, we may find salvation in an underdog. Cedric Alexander (c) vs. Drew Gulak for the Cruiserweight Championship is going to be a clinic. They are easily two of the better pure talents on the show of the night however it'll probably be placed on an unfortunate spot on the card and will become a typical afterthought by the Casual fan and a treat for true purist.
Alexa Bliss (c) vs. Ronda Rousey for the Raw Women's Championship, which in my opinion is being labeled unfairly as a predictable title change with no real interest on the card. Not true! As anything Bliss touches is sacred, and Rousey is so over she could kill Daniel Bryan and be forgiven. I have the unpopular opinion however that Little Miss Bliss' reign is not over despite the leaked promo photo of Rousey with the strap. WWE loves to play head-games and I believe this is one of them.
Daniel Bryan vs Miz will get a reaction. it feels real, it will be stiff, the crowd will be hot, and the "real heat" will show with every second, as a rare gem. Miz will win, and it will be cheap, expect surprises.
Dolph Ziggler (c) vs. Seth Rollins for the Intercontinental Championship will be action packed and full of high spots, false hopes and precision to the max. It will be old school and edgy, and will result in something huge to come. Will the "Lunatic" heel turn with his tremendous potential as a top face right now? Hell No! Ambrose and Rollins will deliver an unforgettable frenemy series once Rollins gets the Gold.
As for the Smackdown Tag Team Championships, I love the Bludgeon Brothers (c) and I love New Day I think this could be another dark horse of the night. I don't think it's had enough hype and predictably Sanity will obviously interfere somehow which will cheapen it. However, it will be fun to watch.
Finally, Carmella (c) will retain the title due to tension between old friends. Asuka will be a non-factor whether she is involved or not but will as always bring us some action. I think this could be a brutal match showing vicious notes of Becky Lynch and Carmella, who will up their game to hang with Charlotte Flair and likely Asuka.
The Bad
Now on to the "THE BAD" taste that will be left in our mouth. First off, the Raw Tag Team Championship Kickoff Match sees The B Team (c) vs The Revival. Being placed here is literally disgraceful as no doubt they will relentlessly advertise the very Pay Per View we're about to watch. May I also mention that there isn't anyone on Earth that's watching the WWE Network that doesn't already know about the event they're about to watch. It really is too bad also as the talent is there, the interest is there, however the support backstage where it counts is missing.
Next two matches are a badly blended. Horrible a talent like Finn Balor to have to face a joke like Baron Corbin. Swap him and Samoa Joe's opponents, and you can save us from a glorified Indy Match rerun (Joe vs Styles) who, by the way, AJ Styles is by far the best talent in all of wrestling, and if they could have instead had a Raw/Smackdown crossover, we could have had a stiff, striking freak show between Joe and Corbin, which would pop our heads, and leave us the "SuperMatch" Balor vs A. J. STYLES. The match of matches, which could not be a more perfect fit.
Speaking of which, Braun Stroman, a personal favorite of mine vs Kevin Owens seems like it could be a completely useless match of the night, that is to say unless the Monster is losing the briefcase.  I don't feel like if Owens wins the he's going to be able to do the run in at the end of the Main Event which is all that can save that horrendous painful main event.
WWE's play for getting Roman over with the fans, almost worked but failed. Brock Lesnar (c) vs Roman Reigns for the Universal Championship is going to be bloody, and god willing a quick match because the longer it goes the harder it will be to stay up to write the post show. The only thing that will keep my eyes open is the anticipation for the run in for the Money in the Bank holder.
Finally, a tough one to put on the bad list because the potential to be a classic is all there, gets "tainted" by yet another nut shot in the Shinsuke Nakamura (c) vs. Jeff Hardy United States Championship match. Kill me now I cannot stand Nakamura as a heel although he's funny and his promos are gold, he just can't help but be awesome in the ring this match could be unbelievable without the cheapening of WWE corn ball cheese. One interesting note to watch for is what Orton's role will be w new accusations involving inappropriate backstage behavior?
The Ugly
Now to "THE UGLY" truths of SummerSlam. Rusev and Andrade "Cien" Almas have no business working the Kickoff or being in a trash mixed tag team match with partners Lana and Zelina Vega.  What did they do wrong you ask? They were just too likable and took advantage of an extremely unfortunate role and owned it.  Lana wrestling is a train wreck, she may be gorgeous but a train wreck and will require a skill set Vegas could never achieve to carry her shortfalls. Rusev and Cien are just too talented to be a freak show when you could have replaced a garbage match on the main show. The ugly truth is Mike Bennett (Kanellis), Bobby Roode, and Ty Dillinger should be on this spectacle, and the more they are forgotten, the absurdity of the current booking is going to always be "ugly."
I see said the blind man, check out The Good, The Bad and The Ugly Post Show, and let me know what you think in the comments below.
King's WrestleMania Rewind: Stone Cold VS. Scott Hall (WrestleMania X8)
Chris King is back with another WrestleMania Rewind, looking at the NWO's Scott Hall battling Stone Cold Steve Austin at WWE WrestleMania X8 from Toronto!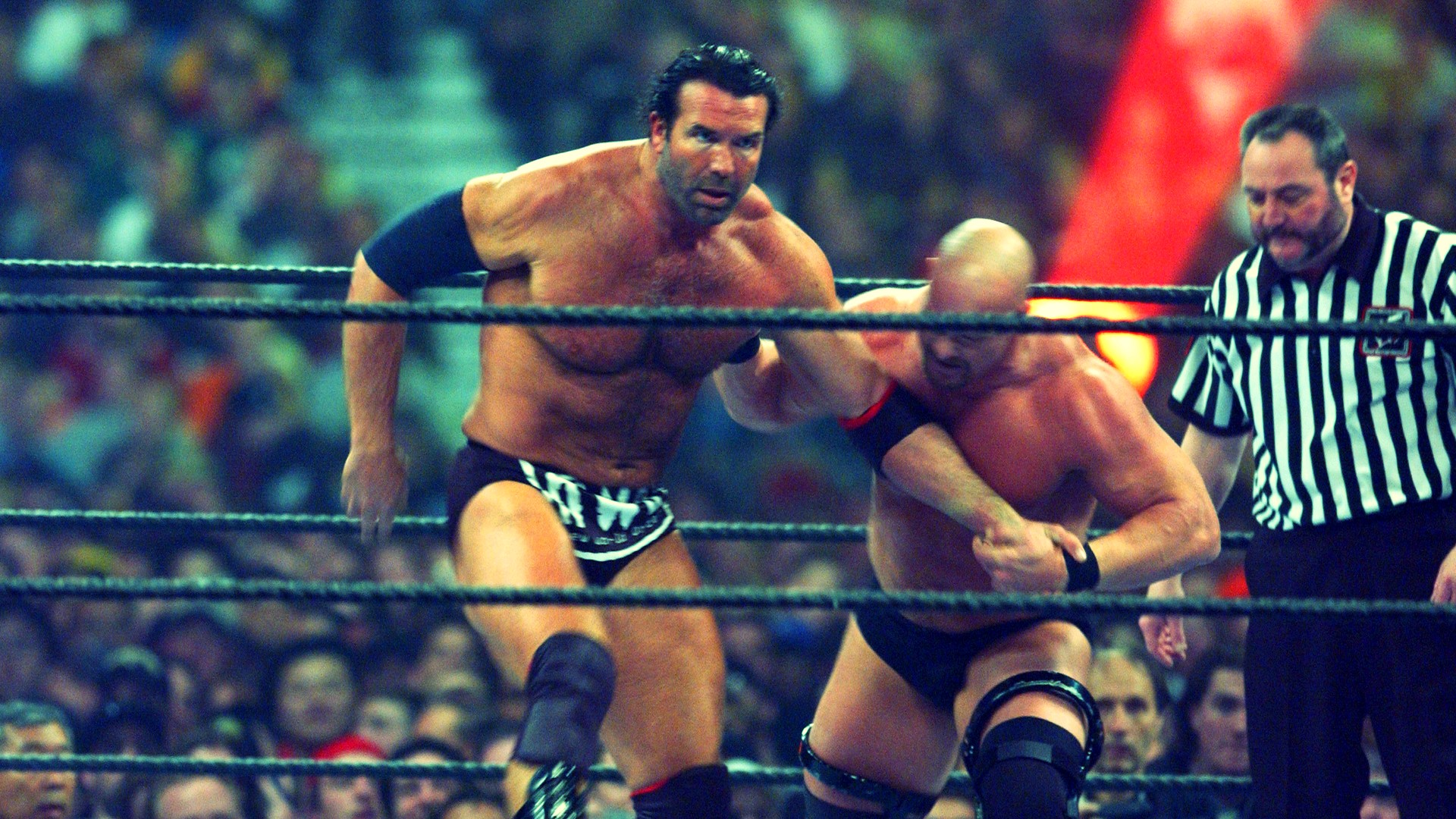 Chris King is back with another WrestleMania Rewind, looking at the NWO's Scott Hall battling Stone Cold Steve Austin at WWE WrestleMania X8 from Toronto!
Chris King is back this week with another edition of WrestleMania Rewind, where he is rewatching all the past Mania matches and feuds. This week you're in for a treat as we look back at 'Stone Cold' Steve Austin vs. Scott Hall at WrestleMania X8.
In late 2001, Vince McMahon bought out his competition WCW and acquired the rights to a plethora of talent including Booker T, Eddie Guerrero, Chris Benoit, and the iconic trio known as NWO. Hulk Hogan; Kevin Nash, and Scott Hall were hell raisers, and what better way to make a name for yourself than take out the two top superstars in the WWE The Rock, and Stone Cold?
The NWO cost Austin his chance at becoming the Undisputed Champion at No Way Out during his match with Chris Jericho. Adding insult to injury, the NWO spray-painted 'The Texas Rattlesnake' with their brand logo just like they did in WCW. As you can imagine, Austin was pissed and out for revenge against the group and primarily Scott Hall.
Hall would challenge Stone Cold to a match at WrestleMania 18. Both superstars beat the living hell out of each other leading up to this highly-anticipated match for who runs the WWE.
The glass broke and Stone Cold made his iconic entrance, and black and white NWO covered Halls' entrance alongside Kevin Nash. With the odds stacked against 'The Toughest S.O.B' could Austin or NWO prove their dominance? Sadly the NWO  broke up that very night when Hulk Hogan came to the aid of his adversary The Rock after their 'iconic' dream match. Stone Cold would ensure the victory with the Stunner. Hall would perform an Oscar-worthy sell over the finisher.
What a time to be a wrestling fan in the 2000s when nothing was impossible for WWE. Who would've thought WCW would go out of business and Hogan would make his long-awaited return to WWE?
King's WrestleMania Rewind: Seth Rollins vs. Kevin Owens (WWE WrestleMania 36)
Chris King takes a look at the most underrated WWE WrestleMania matches, and starts off with Seth Rollins battling Kevin Owens at WrestleMania 36!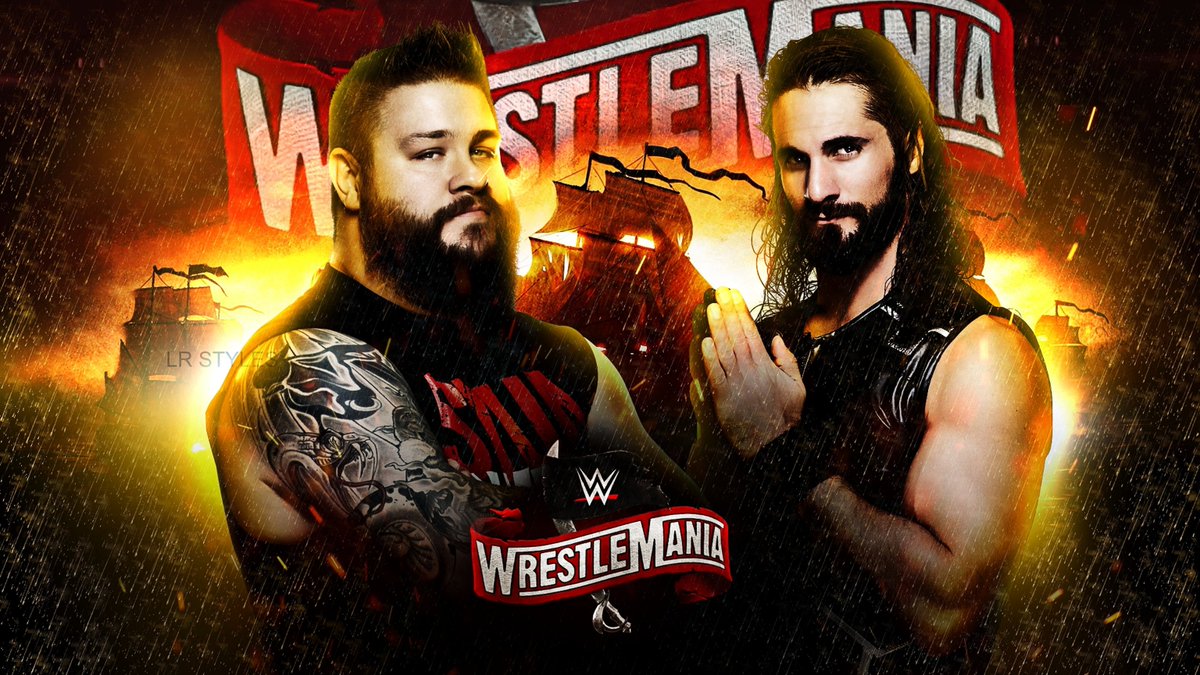 Chris King takes a look at the most underrated WWE WrestleMania matches, and starts off with Seth Rollins battling Kevin Owens in the WWE Performance Center at WrestleMania 36!
Chris King is starting a new series heading into WrestleMania season dubbed WrestleMania Rewind. Each week he'll be going back and sharing his insight over underrated matches at the Show of Shows. First up, is Kevin Owens vs. "The Monday Night Messiah" Seth Rollins at WrestleMania 36.
At the 2019 edition of Survivor Series, Rollins sacrificed himself during the men's traditional match allowing SmackDown to ultimately gain the victory. The following night the self-proclaimed Messiah, berated the whole roster but KO was not having any part of it. Owens quickly became a huge barrier in Rollins' cause for the greater good. The Authors of Pain attacked Owens with Rollins' character in question.
Owens finally had enough of his rival's mind games and torment and challenged Rollins to a match on the Grandest Stage Of Them All. Rollins mockingly accepted his challenge and the match was made official for night one of WrestleMania. Owens came out of the gate beating the holy hell out of the Monday Night Messiah trying to achieve his long-awaited moment at Mania but, Rollins tried to steal a disqualification victory by using the ring bell.
Owens hellbent on revenge provoked Rollins into turning their encounter into a no-disqualification contest where the fight could be taken all over the empty arena. The highlight of the match, was when KO used the WrestleMania sign to deliver a thunderous senton bomb through the announce table. Owens would secure the victory with a Stunner in an incredible match. Despite having no crowd during the pandemic era, both KO and Rollins put on an intense performance under the brightest lights.
In my personal opinion, this was a great feud that helped both superstars in their transformation as compelling characters for years to come.