Is Dean Ambrose The Wildcard of WWE SummerSlam 2018?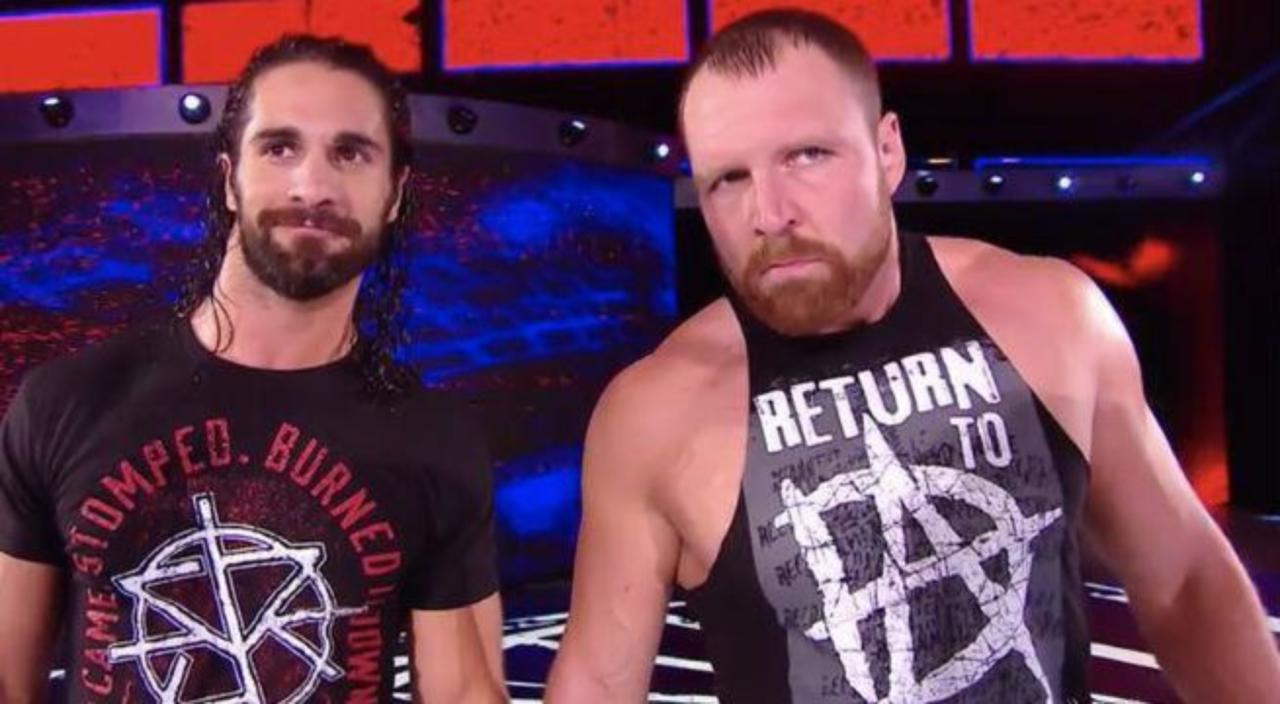 What will Dean Ambrose do? It's not a rhetorical question as much as inquiring minds want to know if the Lunatic Fringe will turn on his BFF Seth Rollins during or after his Intercontinental Title Match with Dolph Ziggler.
Afterall, this is professional wrestling, it is the second biggest pay-per-view of the year, and there is bound to be a swerve or two on Sunday night. Obviously, there is no sleep 'til Brooklyn as the Beastie Boys would say.
Ambrose returned to Monday Night Raw in grand fashion as the "second" in Rollins' continuing feud with Ziggler with the title at stake. The program, which is the best WWE has to offer for Sunday night, is one of the better storylines of the year. For everything Ziggler hasn't been on SmackDown Live, the pairing of the "Showstopper" and Drew McIntyre has been as solid as any heel combination we have witnessed in a while.
And come this weekend, it could get even better.
There is no way WWE will keep all three former members of The Shield on the good side of the street. The company is still investing way too much time in making Roman Reigns the heir apparent to Brock Lesnar and John Cena. Rollins has become the main attraction on Monday nights, assuming the Shawn Michaels role once thought to be reserved for Ziggler. Ambrose is the logical choice and let's be honest – a heel persona is perfect for his character.
The only thing now is to determine how this will all go down and will Rollins walk out of the arena with the belt around his waist before the attack or will Ambrose cost him the strap leading to a confrontation and a major feud the next three pay-per-views.
I think I speak for millions (and millions) of WWE fans including our own Sarah Hirsch when I say, "HELL YEAH!"
WWE needs more drama on Monday night. The Universal Title picture is lost in space and Lesnar's octagon. Bobby Lashley does as little for the fan base as Reigns does. Braun Strowman has now become a joke. What's left for the red brand's top belt? NOTHING!
Another scenario could be that Rollins walks out of the match with the belt and Ambrose singing his praises and on Monday night the two stand in the ring when the betrayal takes place. It provides a little more drama for the show after SummerSlam. And if the show falls flat, this immediately gives fans an incentive to stick around for the next few months.
Ambrose, like Rollins, is dynamic and gets as much of a pop from the crowd. He can hold his own on the microphone and his crazy, brawling persona has won over fans since the Hounds of Justice dissolved.
And for those of you wondering – No, there will not be a reunion of the three coming to an arena near you. If anything, Ambrose takes the belt off Rollins and immediately challenges Reigns before he drops the strap to Strowman. I doubt Kevin Owens is winning a briefcase on Sunday night.
Dean Ambrose's long-awaited return is a good thing for WWE with four months remaining this year. If nothing else, it gives the company another chess piece to play with while figuring out how to balance the unbalanced roster and make fans happy. Ambrose is money. Rollins is money. Now, we all get to sit back and see which performer WWE will put its money behind.
My money is on Ambrose, simply because it's fresh and new. And that is certainly something this company needs right now.