Is Kenny Omega The Next G.O.A.T Of Wrestling ?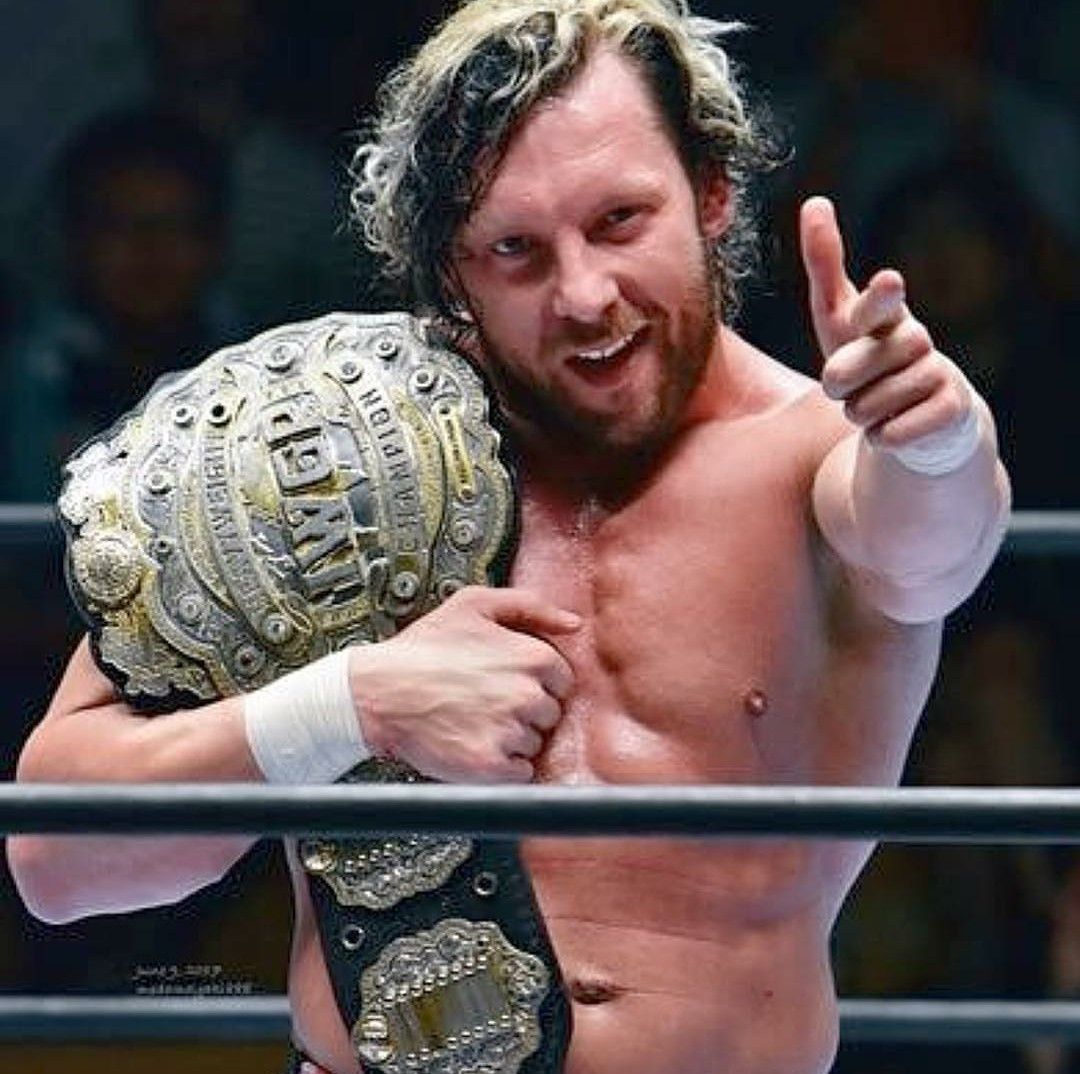 In the recent years in most of sports we are seeing the conversation that newer generation of athletes are surpassing legends and creating the debate of G.O.A.T between this legends and this athletes. In Football (Soccer) the previous debate of G.O.A.T was between Maradona and Pele, but now the conversation are Messi and Cristiano Ronaldo with their abilities and records surpassing both older players. In basketball, Lebron James is on the path to surpass the legend that is Michael Jordan. In wrestling it's Ric Flair for most people, myself included, think of him as the greatest wrestler of all times but, Kenny Omega as of this moment is the only wrestler that could potentially surpass if the conditions are right and giving the time to make this happen of course .
As of this moment, Kenny Omega in the last three years has showed the wrestling community he is the best in ring performer today, but he is a little far to reach Ric Flair's status as of right now. If he continues delivering the current level of matches he is giving the world in the next 2 to 3 years, Omega will shorten the gap for sure and we can see as time passes, if he becomes a even better wrestler.
People still have the believe that you need to work in WWE to become a big star and make the big money, but Omega has proven that statement wrong already and in NJPW he has become the ambassador of Puroresu and strong style to the world and every time he is in a ring the world is always watching every match he does.  People like Jim Cornette, who is his biggest critic, are starting to lose arguments against him because of his great level of work in the ring. A run in WWE and especially if WWE books him right, Omega could be in the right track to once again be close to surpass Ric Flair.
Another argument that is against Omega becoming the G.O.A.T is the number of belts he has won. So if in the next few years to come he wins more  titles with importance coupled with memorable title runs, he would be able to dismiss that negative aspect.
Omega in his long travels all over Japan and because of popularity paired with great work all year, has shown why people consider him one of the most popular foreigner in Japanese wrestling only behind, Karl Gotch (considered the God of strong style) and Stan Hansen who made their names big in Japan just like him. Time is his friend here, so he could surpass them too eventually and that's another one of the goals Omega surely has in mind.
This idea of Kenny Omega surpassing Flair is still not even a close argument for Omega as of right now but like I said, Omega is the current wrestler with best chances to surpass this already legendary wrestler. Most of people, including myself, thought nobody could surpass his trilogy with Ricky Steamboat but, Omega with the help of Kazuchika Okada, have been able to give in four different times the best matches in the business. He has a lot of time to give many more jaw dropping performances all over the world, and maybe prove me right by becoming the G.O.A.T of wrestling, which would prove his critics wrong like he always does .
King's WrestleMania Rewind: Stone Cold VS. Scott Hall (WrestleMania X8)
Chris King is back with another WrestleMania Rewind, looking at the NWO's Scott Hall battling Stone Cold Steve Austin at WWE WrestleMania X8 from Toronto!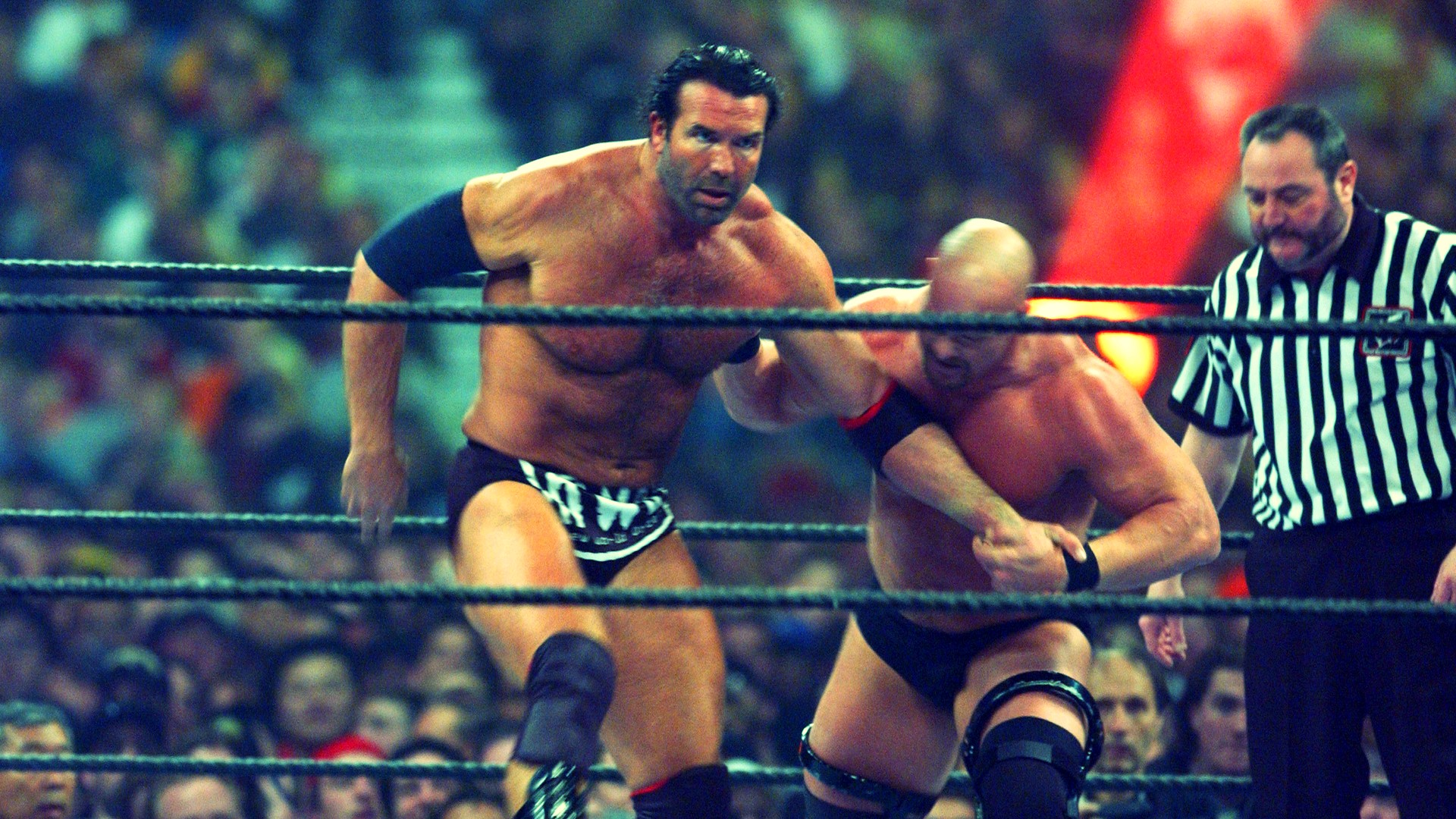 Chris King is back with another WrestleMania Rewind, looking at the NWO's Scott Hall battling Stone Cold Steve Austin at WWE WrestleMania X8 from Toronto!
Chris King is back this week with another edition of WrestleMania Rewind, where he is rewatching all the past Mania matches and feuds. This week you're in for a treat as we look back at 'Stone Cold' Steve Austin vs. Scott Hall at WrestleMania X8.
In late 2001, Vince McMahon bought out his competition WCW and acquired the rights to a plethora of talent including Booker T, Eddie Guerrero, Chris Benoit, and the iconic trio known as NWO. Hulk Hogan; Kevin Nash, and Scott Hall were hell raisers, and what better way to make a name for yourself than take out the two top superstars in the WWE The Rock, and Stone Cold?
The NWO cost Austin his chance at becoming the Undisputed Champion at No Way Out during his match with Chris Jericho. Adding insult to injury, the NWO spray-painted 'The Texas Rattlesnake' with their brand logo just like they did in WCW. As you can imagine, Austin was pissed and out for revenge against the group and primarily Scott Hall.
Hall would challenge Stone Cold to a match at WrestleMania 18. Both superstars beat the living hell out of each other leading up to this highly-anticipated match for who runs the WWE.
The glass broke and Stone Cold made his iconic entrance, and black and white NWO covered Halls' entrance alongside Kevin Nash. With the odds stacked against 'The Toughest S.O.B' could Austin or NWO prove their dominance? Sadly the NWO  broke up that very night when Hulk Hogan came to the aid of his adversary The Rock after their 'iconic' dream match. Stone Cold would ensure the victory with the Stunner. Hall would perform an Oscar-worthy sell over the finisher.
What a time to be a wrestling fan in the 2000s when nothing was impossible for WWE. Who would've thought WCW would go out of business and Hogan would make his long-awaited return to WWE?
King's WrestleMania Rewind: Seth Rollins vs. Kevin Owens (WWE WrestleMania 36)
Chris King takes a look at the most underrated WWE WrestleMania matches, and starts off with Seth Rollins battling Kevin Owens at WrestleMania 36!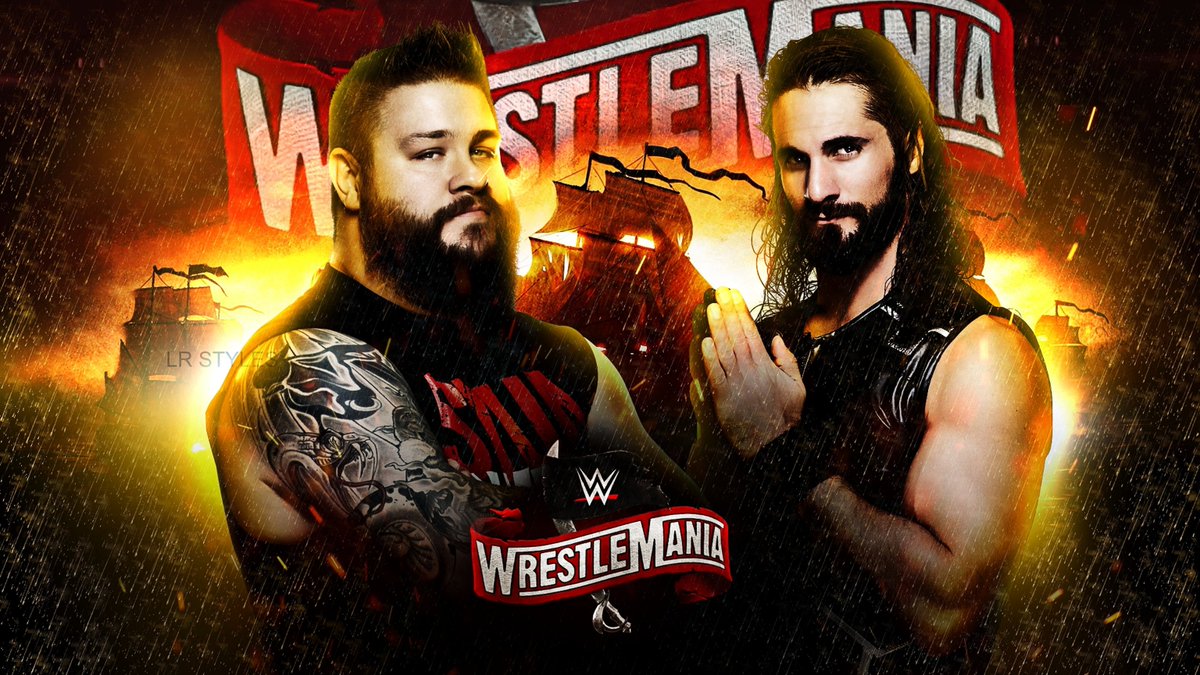 Chris King takes a look at the most underrated WWE WrestleMania matches, and starts off with Seth Rollins battling Kevin Owens in the WWE Performance Center at WrestleMania 36!
Chris King is starting a new series heading into WrestleMania season dubbed WrestleMania Rewind. Each week he'll be going back and sharing his insight over underrated matches at the Show of Shows. First up, is Kevin Owens vs. "The Monday Night Messiah" Seth Rollins at WrestleMania 36.
At the 2019 edition of Survivor Series, Rollins sacrificed himself during the men's traditional match allowing SmackDown to ultimately gain the victory. The following night the self-proclaimed Messiah, berated the whole roster but KO was not having any part of it. Owens quickly became a huge barrier in Rollins' cause for the greater good. The Authors of Pain attacked Owens with Rollins' character in question.
Owens finally had enough of his rival's mind games and torment and challenged Rollins to a match on the Grandest Stage Of Them All. Rollins mockingly accepted his challenge and the match was made official for night one of WrestleMania. Owens came out of the gate beating the holy hell out of the Monday Night Messiah trying to achieve his long-awaited moment at Mania but, Rollins tried to steal a disqualification victory by using the ring bell.
Owens hellbent on revenge provoked Rollins into turning their encounter into a no-disqualification contest where the fight could be taken all over the empty arena. The highlight of the match, was when KO used the WrestleMania sign to deliver a thunderous senton bomb through the announce table. Owens would secure the victory with a Stunner in an incredible match. Despite having no crowd during the pandemic era, both KO and Rollins put on an intense performance under the brightest lights.
In my personal opinion, this was a great feud that helped both superstars in their transformation as compelling characters for years to come.