Is Kenny Omega The Next G.O.A.T Of Wrestling ?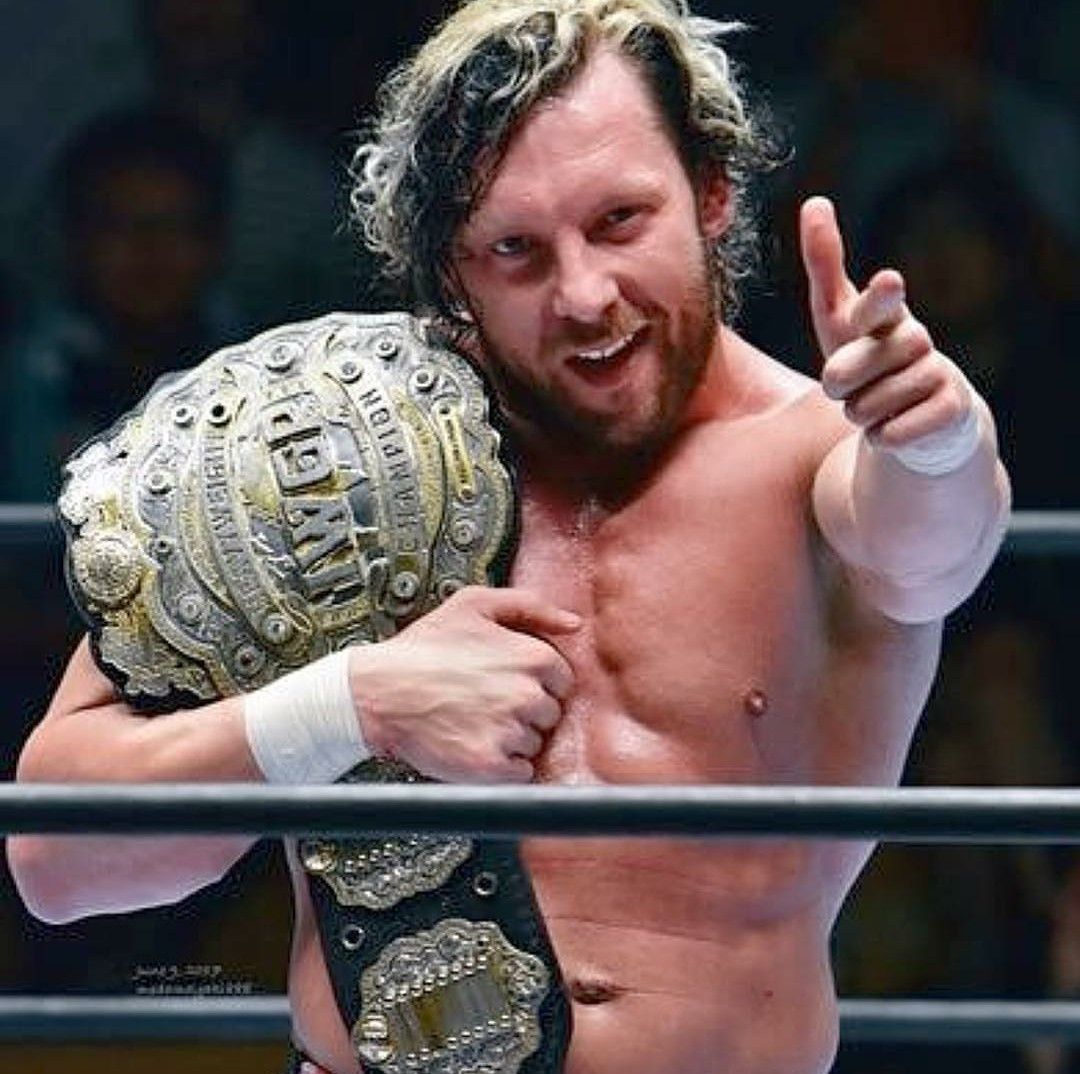 In the recent years in most of sports we are seeing the conversation that newer generation of athletes are surpassing legends and creating the debate of G.O.A.T between this legends and this athletes. In Football (Soccer) the previous debate of G.O.A.T was between Maradona and Pele, but now the conversation are Messi and Cristiano Ronaldo with their abilities and records surpassing both older players. In basketball, Lebron James is on the path to surpass the legend that is Michael Jordan. In wrestling it's Ric Flair for most people, myself included, think of him as the greatest wrestler of all times but, Kenny Omega as of this moment is the only wrestler that could potentially surpass if the conditions are right and giving the time to make this happen of course .
As of this moment, Kenny Omega in the last three years has showed the wrestling community he is the best in ring performer today, but he is a little far to reach Ric Flair's status as of right now. If he continues delivering the current level of matches he is giving the world in the next 2 to 3 years, Omega will shorten the gap for sure and we can see as time passes, if he becomes a even better wrestler.
People still have the believe that you need to work in WWE to become a big star and make the big money, but Omega has proven that statement wrong already and in NJPW he has become the ambassador of Puroresu and strong style to the world and every time he is in a ring the world is always watching every match he does.  People like Jim Cornette, who is his biggest critic, are starting to lose arguments against him because of his great level of work in the ring. A run in WWE and especially if WWE books him right, Omega could be in the right track to once again be close to surpass Ric Flair.
Another argument that is against Omega becoming the G.O.A.T is the number of belts he has won. So if in the next few years to come he wins more  titles with importance coupled with memorable title runs, he would be able to dismiss that negative aspect.
Omega in his long travels all over Japan and because of popularity paired with great work all year, has shown why people consider him one of the most popular foreigner in Japanese wrestling only behind, Karl Gotch (considered the God of strong style) and Stan Hansen who made their names big in Japan just like him. Time is his friend here, so he could surpass them too eventually and that's another one of the goals Omega surely has in mind.
This idea of Kenny Omega surpassing Flair is still not even a close argument for Omega as of right now but like I said, Omega is the current wrestler with best chances to surpass this already legendary wrestler. Most of people, including myself, thought nobody could surpass his trilogy with Ricky Steamboat but, Omega with the help of Kazuchika Okada, have been able to give in four different times the best matches in the business. He has a lot of time to give many more jaw dropping performances all over the world, and maybe prove me right by becoming the G.O.A.T of wrestling, which would prove his critics wrong like he always does .
Comics & Wrestling: More In Common Than You Thought?
Do comics and wrestling have more in common than we think?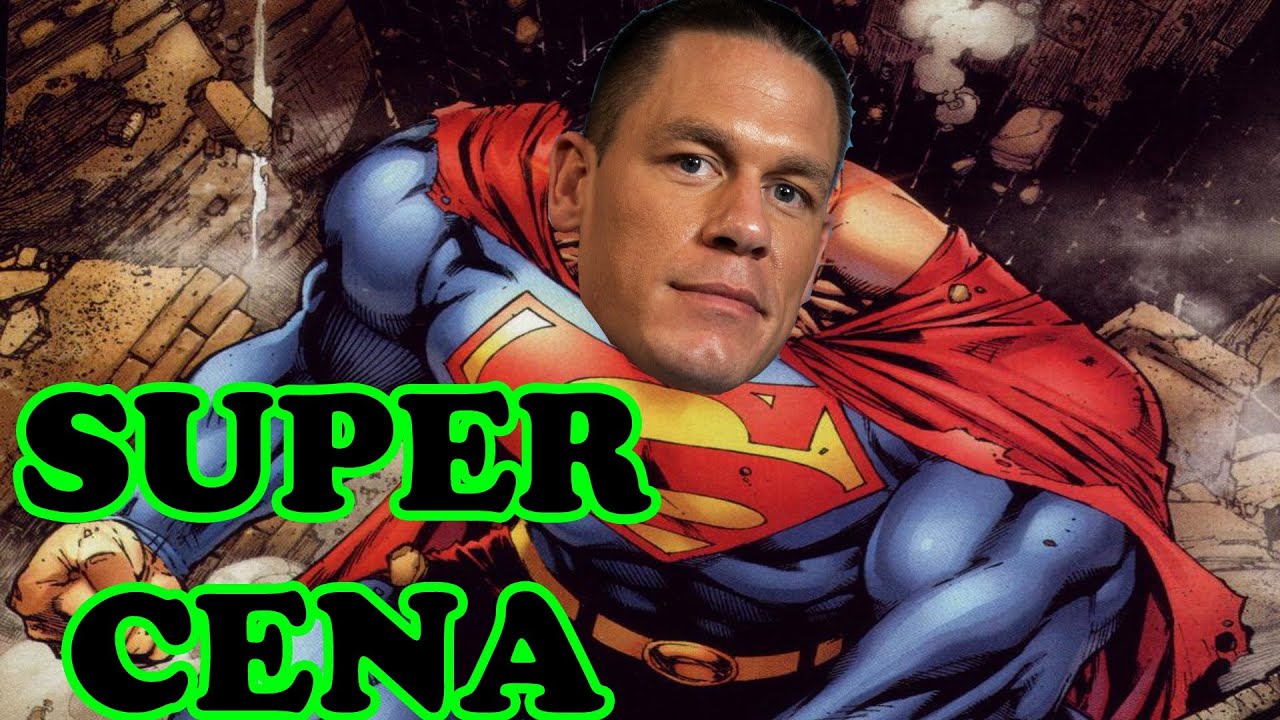 Guest column from Chad Aaron shows the relation between comics and wrestling–even more than you think?
I was in a waiting room not too long ago and happened to be wearing a wrestling t-shirt, featuring The Shield. An older woman asked me if those were comic book characters on my shirt, and not being in the mood for a discussion at the time, I simply told her yes. As I sat and waited. I started thinking about it. Wrestlers are very much like live-action comic book characters. There is a lot of crossover between the respective fanbases. Here are some examples.
NOTE: The following are generalizations. I'm not a comic book reader, so coming at me with "Well, so-and-so does/doesn't do this thing you said" misses the entire point of this discussion.
Wrestlers Have A Superpower: Their Finisher
Comic book heroes and villains generally have a defined superpower, some multiple ones. Most wrestles have a finishing move, something they do better than anyone else. Top stars may have more than one. Superman can fly and has x-ray vision. The Undertaker is known for the Tombstone & Last Ride, among others.
Most Wrestlers Have An Alter Ego: Them In Real Life
Most wrestlers use a different name than they have in real life. Same thing in the comic book universe(s) And then they will change names as situations and stories evolve. Dick Grayson was Robin, then Nightwing. Steve Austin was Stunning before he was Stone Cold, and his given last name is actually Williams.
Wrestlers, Like Superheroes, Have A Backstory
Most superheroes and villains have a detailed backstory that makes them who they are. Most wrestlers who stay with a company for any significant length of time will have their own collection of stories, this team, that heel/face turn, this title chase, etc…
Superheroes And Wrestlers Both Tend To Form Groups
There are alliances and groups formed for varying reasons. The nWo, DX, Four Horsemen, even The New Day. Comics have X-Men, Avengers, Justice League, Suicide Squad, among many others.
Hero/Villian Alignment Changes
You will see wrestlers turn heel/face, and heroes who become villains. This happens more often in Wrestling but is not unheard of in comic books.
Storylines Involve Real Life Situations
Storylines go beyond fighting crimes and/or fighting in the ring. Both deal with relationships, love, broken trust, enemies-becoming-allies, you name it. Family dynamics make up a significant portion of stories in each universe.
Someone Real Is Putting This On
Comic books will have a variety of writers and artists handling them, each with their own take and spin on the character. Wrestling has a never-ending series of bookers and creative teams and match agents and producers, all of whom have varying ideas what a wrestler will do or say.
Both Have Large Companies And Independents
Comics are dominated by a couple of large companies and a myriad of smaller ones. Wrestling has had a similar dynamic since the mid-80's. In both realms, the various companies often have similar characters and occasionally, ones with the same names.
Comics And Wrestling Each Have The Most Passionate Fanbase
And the fanbases of each are very, very passionate. When a wrestler does something out of character, the reaction is swift and immediate. When a movie strays from the comic cannon, the reaction is equally heated.
Of course, there have been a few examples of crossover between the two. Stephen Amell, the actor behind the Green Arrow, has wrestled a number of matches with several companies, including a WWE Pay-per-view. Rey Mysterio Jr. and Finn Balor (as Prince Devitt) have been known to incorporate superhero designs into their wrestling attire.
#RAWisDVR: Greg DeMarco's ACCELERATED Look At WWE Raw for 2/18
How much of Raw was Fast Forward worthy on Monday? (A lot.)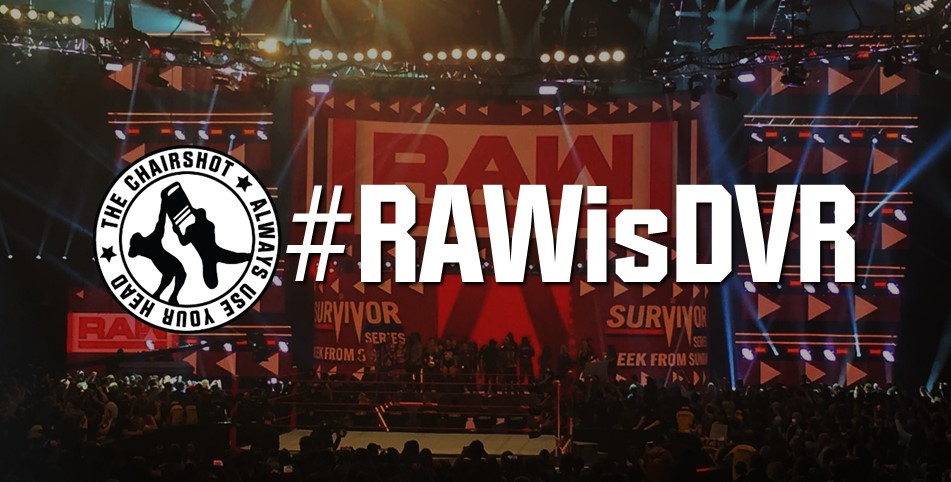 Greg DeMarco watches WWE RAW on DVR, and you get to see how much time he saved! In the process, he's highly entertaining, because it's Greg DeMarco!
The experiment continues! Monday's Raw follows up WWE Elimination Chamber, but it's also a holiday Raw. What will happen? Will Greg skip too much? Let's see!
Triple H is in entering the ring
Raw is weird again–not showing entrances
Promo in a nutshell: this is a holiday Raw, and nothing of consequence will happen–but we will try to make you think it is!
FAST FORWARD some talking
NXT?
Having Ricochet, Aleister Black, Johnny Gargano, and Tommaso Ciampa appear on Raw is great, but it immediately makes the 6 stars awaiting assignment look small time
No Velveteen Dream? I wonder if this is a set-up?
FAST FORWARD the entrances
Braun Noveltyman vs. Baron Corbin Sucks in a Tables Match
I FAST FORWARDed it, but they spent WAY too much time on Corbin walking.
He sucks at walking, too.
Corbin also sucks at sliding tables under rings.
Why would he do that, anyway? He needs a table to win!
The flaw in a Tables Match, at least for this experiment, is that you can FAST FORWARD when a table isn't involved.
FAST FORWARD commercials, we're already saving tons of time tonight!
I wonder if Abyss is the agent for Baron Corbin's matches? I mean, that's the Vortex Of Suck!
Strowman wins. You're shocked, I know.
Paul Heyman is on the stage, as WWE tries to keep you from changing the channel.
FAST FORWARD the commercials
Timestamp 15:39 (Show time: 35:43)
Paul Heyman is on the stage
Heyman didn't give us the proper intro, and it hurt the segment.
FAST FORWARD the video
Heyman is right, Brock Lesnar is a force of nature that we can't do anything about. That's why him as champion works so well.
This crowd doesn't really seem to care all that much about Seth Rollins
ANOTHER INTERRUPTION – #FinnBalorsDick is out and dressed to fight
Alternate Names For This:
#RAWisINTERRUPTION
#PleaseDontChangeTheChannel
#RAWisWEIRD
FAST FORWARD the commercials and video
Finn Balor & Ricochet vs. Bobby Lashley & Lio Rush
"One of these championships" isn't a great way to describe everyone's favorite title
Lio Rush is here, presumably to distract Balor so Lashley can attack him (because WWE)
And there he is!
BTW, you don't FAST FORWARD when Lio Rush is talking
Which NXT star saves Balor? Ricochet? Black?
Aaaaaaaaaaaaaaand it's Ricochet.
FAST FORWARD the commercials
Ricochet really needed an introduction for this audience
Evan Bourne mention by Renee Young?
Renee is basically telling us that no one watches NXT.
This crowd could give a shit about Ricochet.
Four amazing athletes and there's enough stalling for me to FAST FORWARD?
FAST FORWARD the commercials, again?
If you're worried about Ricochet on the main roster…your fear is warranted.
FAST FORWARD the talking, but I stopped to see what Drew McIntyre was
FAST FORWARD so much stuff!
Timestamp: 33:45 (Real time: 1:23:05)
The Major Brothers (Zack Ryder & Curt Hawkins) vs. Lucha House Party's Gran Metallik & Lince Dorado
This isn't where Hawkins wins, right? A throw away Raw match?
"Tans don't win championships, ask Eric Bischoff!"
BTW, if Corey Graves is going through personal strife, he's BURYING himself in his work, because he's on fire tonight!
And of course Hawkins loses.
FAST FORWARD time!
Charly Caruso interviews Heavy Machinery
TUCKER hits the highlights, OTIS drives it home
Lacey Evans literally just walks the fuck around! And does nothing else? Lars couldn't handle this?
We're not having matches now, just entrances? And Bushwhacker walking? Missed opportunity for me to FAST FORWARD.
FAST FORWARD the commercials
DIY talks to Bobby Roode & chad Gable
Johnny Gargano looks like he's waiting to say his lines, but Tommaso Ciampa is sitting there maintaining his gimmick
See Renee, The Revival watches NXT!
And the entrance we do get is The Revival?
Oh we get Ciampa and Gargano entrances, too
The Revival vs. DIY (non-title assumed)
The fans in Lafayette have got to feel like they did something wrong, or wonder if they're still watching dark matches
Literally 6 people are chanting "NXT!" Somehow I don't see how this was a good idea.
While we're here, anyone want to talk to me about how important it is to have defined Faces and Heels? No? Didn't think so.
Classic Gargano? Not Vintage? Maybe Cole really is looking to finish this up.
FAST FORWARD the commercials and I am 5 minutes short of an hour saved
A "Saints Got Robbed" sign? Let it go, brother.
The announcers selling what it would mean if DIY wins has to be foreshadowing, eh?
This match is proof that you can't just throw matches out and expect a reaction–you need to build characters first.
Great match–imagine if the crowd had a reason to be invested in more than the last two minutes!
Charly Caruso talks to Ricochet
Damn, Ricochet looks nervous
I hope that was done live, and not the best take in pretapes
FAST FORWARD the commercials
(These Kevin Owens videos are boring–this is supposed to get him over upon return?)
Timestamp: 59:27 (Real time: 2:01:15)
FAST FORWARD the promo, the commentary aside, DX package, commercials, and more entrances
Dean Ambrose vs. Drew McIntyre
Credit to McIntyre for trying to take the referee's directions off camera, but this was WAY off
I don't want to blame Ambrose, but shit this was oddly bad
FAST FORWARD
Timestamp: 1:04:24 (Real time: 2:22:23 )
Seth Rollins Talking to Charly Caruso
It's about what you'd expect.
Whatever they're doing with Ambrose here, it sucks.
FAST FORWARD the commercials and videos
Elias vs. Aleister Black
"Hello I am Eliath" Aleister Black here?
Elias is so good at cheap heat, and I 100% believe in cheap heat
And we let Aleister cut a promo? That's totally bad for his character.
Black trimmed the beard, and it was a smart move
FAST FORWARD the commercials
"His tattoos tall a story about his life–dark and mean" yet I see flowers on his arm?
FAST FORWARD the chinlock
BLACK MASS is still a great finisher, even if this one was a bit awkward.
I really wonder if the time these guys have to work on their matches at the PC really is the key to NXT's success
FAST FORWARD the commercials and entrances
Ronda Rousey vs. Ruby Riott
Holiday Raw means no Becky Lynch or Charlotte Flair?
Did Ronda borrow shorts from Lacey Evans?
Someday Ruby Riott is going to be booked like a plucky underdog babyface, and she's going to flourish
Even the commentary is off tonight!
And there's the "WE WANT BECKY!" chants
Camera work, anyone? We just saw two different conversations take place in the ring.
Damn, Ronda took that Riott kick square to the head!
And Ronda has now kicked out of Ruby's finisher TWICE. Once off the top!
Ronda was terrible tonight.
Raw ends with Ronda standing tall and nothing else.
Final Timestamp: 1:24:44
Real Time: 3:00:00
Time Saved: 1:35:16
Overall, this was just a weird Raw. Nearly everything seemed off, and as we march towards WrestleMania, nothing that happened tonight will be remembered.