Jordan Fox Blog: My Life in Wrestling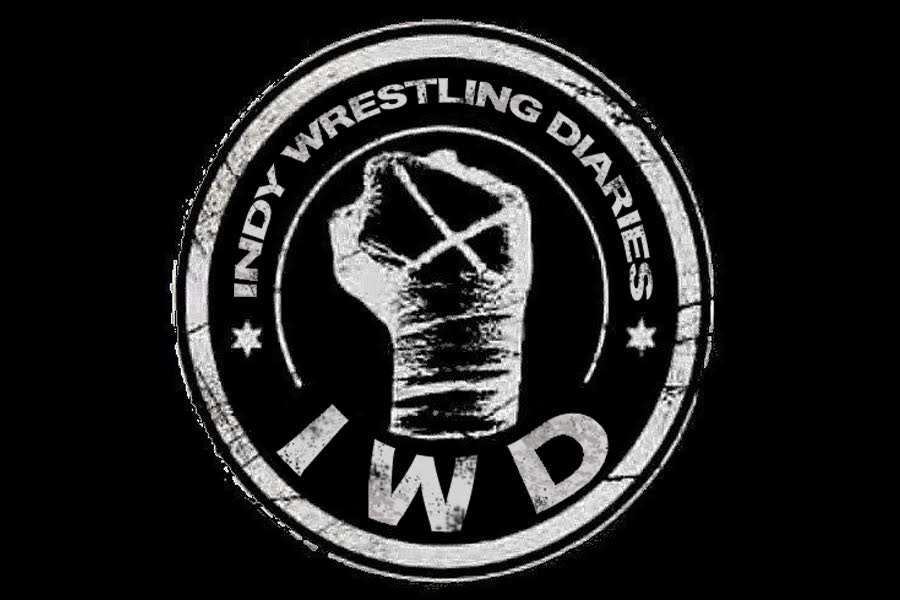 Wednesday August 15th, 2018
Quick shout out! Yesterday's episode of my show Indy Wrestling Radio has already gotten over 500 downloads!! So thank you to all the listeners!!
Disclaimer – Sometimes you might wonder what the point of the stories are… I'll be honest, sometimes there isn't going to be any meaning to what I'm blogging. I just simply want to share these really cool moments I get to experience. I get to experience these wonderful moments because I work in "The Business." I work in wrestling, that might not mean much to a non fan, but to wrestling fans, being a full time wrestling employee, like I am, is the Holy Grail.
I don't have a "shoot" job. The wrestling business is my job & this blog details the fun I experience in our wacky world of wrestling… ENJOY!
On Sunday I had my first show with Heroes of Wrestling which is based out of Royse City Texas, which is 30 miles outside of Dallas.
That sentence alone is incredible when all things are considered. I finally got clean & sober, 8 months now. My time in Iraq, time as a flight paramedic & 7 years as a fulltime firefighter have not been easy on the body or mind. I was been left with PTSD that was so crippling at times that I began to self medicate.
I know what people think about PTSD, they either think "I've seen dead bodies, what's the big deal?" or they'll feel so sorry for you that they won't take you seriously, you'll get the whole "Ahhhh, good for him." I hate that. The first one is the worst, the "I've seen dead bodies" one. I'm not discounting that you've seen some shit, I actually feel sorry for you, I don't wish that upon anyone but to think because you have seen screwed up shit & you don't have nightmares doesn't mean that I should be judged because I wake up terrified thinking I smell human flesh burning. I've seen so many things that I wish I hadn't, I couldn't begin to name them all, but the smell of human flesh burning is that one, that one thing above all else I would take away from my memory if given the chance.
Anyway, back to wrestling. I was, am still am, in a boot on my left foot because I rolled my ankle at the wrestling academy that I'm attending in Tulsa. Anyway, the show was absolutely great. I got to meet a ton of new guys & call their matches. It was a lot of fun, A life experience that every wrestling fan should experience.
The night started off with me getting ready in the locker room & as I was pulling my hair back, my friend & stablemate, Malico, came to me & said we need to shoot something short for our MadWorld web series we are developing. During the 30 second clip he called me by my character name for the first time, Sly. I was over the moon. Something I've worked so hard towards & dedicated so much time to felt like it was starting to come together at that moment. It couldn't of come at a better time either, with me being somewhat depressed that I can't train for a few more weeks because of my ankle.
I called my first "bull rope match" which featured Randy Wayne & Graham Bell. Holy shit these two guys are tough. That was a lot of fun. I had met both guys earlier in the evening & both were really cool to talk with. I was in a couple of group convo's with Randy & you can tell he knows a lot about the wrestling business so I hope to pick his brain more as I get to know him better. I didn't want to be the douche bag that asks him for advice on the first night lol.
Andy Dalton & Will Allday had a great match. I got to kinda shoot the shit with Andy for a little while but I didn't get to talk to Will a ton. My partner on commentary, Wil Rigdon said that he was from Booker T's school/promotion, Reality of Wrestling. It was obvious that wherever he was training, they are amazing because the guy was great. Both guys were. I actually watched a match of Andy's on Twitch randomly so it was cool meeting him.
Brock Baker, who had a very entertaining match with Chandler Hopkins that night as well, & Will Allday are in the middle of a feud & it was a lot of fun being on commentary as that unfolded. I wanna say that Rigdon said that Brock Baker is a Booker T guy as well.
I called a match that featured a former WORLD CHAMPION! The fan in me still can't believe that. The match was Tim Storm vs Bam Bam Malone. Bam Bam was a really cool dude, as was Brysin Scott who I got to kinda BS with for awhile. he had recently won a promotions title so I got to see his new hardware & pick his brain a bit.
AND, in a really cool moment, my good pal Malico faced off against Barrett Brown & it was great. Two world class athletes going head to head like that while I get to call the action from 12 feet away, it's indescribable. I met both guys on my first night in wrestling, so I love when I get the chance to work with either of them. I obviously don't get to work with Barrett as much but it's a blast when I do get to.
It was a ton of fun. I'm still a fan, even though I work in wrestling full time between commentary, TheChairshot.com & podcasting, I'm still a huge fan & anytime I have the opportunity to "suspend my disbelief" I'm going to take it.
These guys are stars & still on the rise, so go check them out on social media! Thanks to everyone for checking out this weeks blog entry!
Stay strong & Too Sweet