Knee Jerk to the Face (Or Heel)
Has WWE lost it's ability to tell compelling stories? Or have we as fans lost the ability to shut up and listen.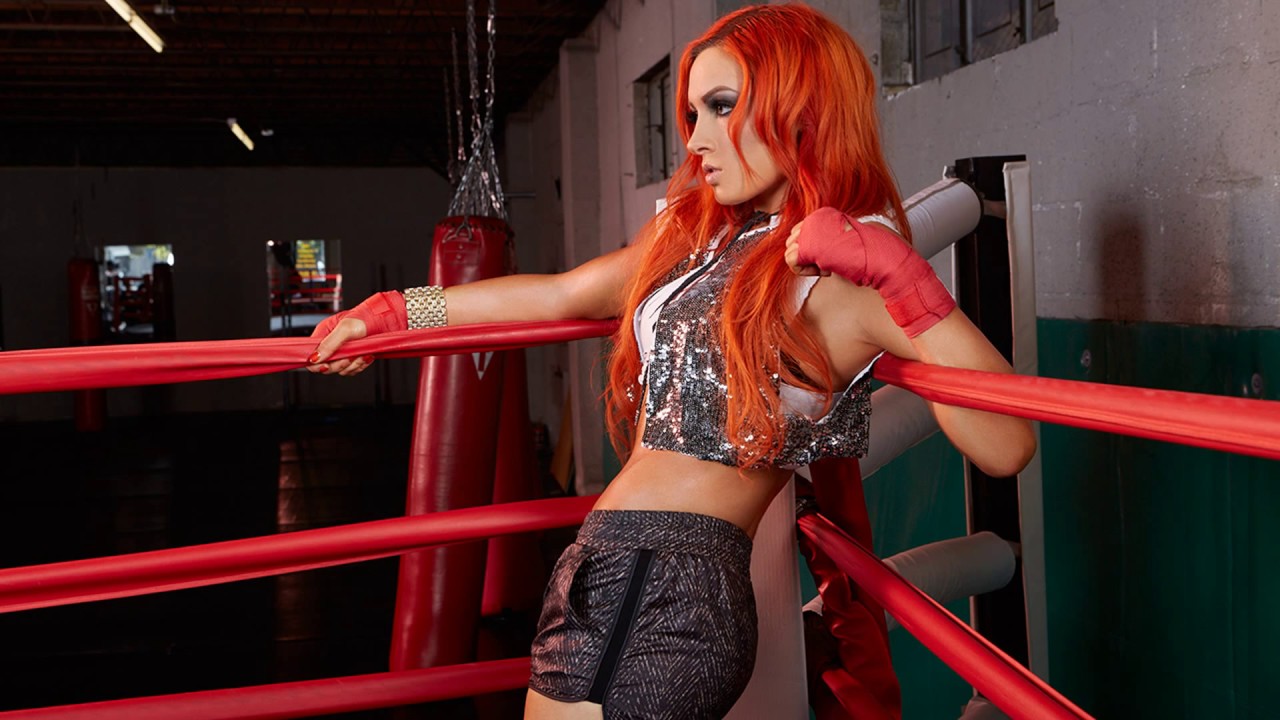 When it comes to wrestling fans, patience is a virtue that does not apply to us. We think our favorite performers should be in the main event right out of the gate. If a character appears to be in a rut, we automatically want them to "turn" or something. In a society where all the information we could possibly want is available instantly at the touch of a screen, waiting on a story to build seems absurd. I see the chatter on social media all the time with fans saying, "The WWE's storytelling is garbage nowadays." This begs the question: Has the WWE lost it's ability to tell compelling stories? Or have we as fans lost the ability to shut up and listen. One of the more memorable moments from a spectacular SummerSlam weekend was when Becky Lynch tore off on Charlotte Flair after losing their match. Almost immediately fans on social media applauded a new "Heel Becky!" When she appeared on Smackdown a few days later, she cut an excellent promo finally bearing her soul. Once again, almost immediately, hardcore Lynch fans were defiant in their position that they will refuse to boo the bad Becky. They would say, "This isn't working! This is bad booking!"
It took 2 shows and literally 10 minutes for Becky Lynch to show a major progression in her character. It took 10 seconds for the fans to make up their mind that this was the wrong move. This type of knee jerk reactions aren't helping anyone, especially Becky Lynch. The sample size is too small to cast it aside so flippantly. Is Becky Lynch really a heel? Who knows?! It's barely been a week. Give it a chance to develop. Give her a chance to grow into her new persona. Listen to the whole story, instead of just reacting to the moment.
The same logic applies to everybody's favorite superstar punching bag Roman Reigns. When The Shield reunited on Raw this past Monday to take out Braun Strowman, that was deep rooted heel stuff. Sure the crowd popped, the Hounds of Justice are badass. But fans still seemed to question the move, spouting off conspiracy theories that its all an excuse to get fans to cheer Reigns again. A 3 on 1 attack on a popular star is not heroic, especially when its objective was to protect ones championship. Maybe the WWE are finally positioning themselves for a change in approach. Maybe the good monster will have to face the evil champion. Maybe we just need to enjoy the ride.
In the long term is Reigns a failure as a babyface? To be honest I think the WWE has failed him. Think about the top guys in the company over the last 30 years and who they faced. Hogan had Piper. Bret had Shawn (and vice versa). Austin had Mr. McMahon. Cena had JBL and Edge. Who has Roman Reigns' greatest adversary been? You could make the argument for Brock Lesnar, but his absence and lack of true sliminess pokes holes in that take. A hero is only as good as his villainous counterpart. If the WWE can't provide Roman with a true dirtbag opponent we can all collectively hate, how can they expect us to have his back?
The fact is in this day and age the classic "babyface and heel" concept does not mean what it used to. Fans are too smart and will back who they want regardless of how they are portrayed on television. On the flip side, they seem to want to be told directly whether or not someone is good or bad. They can't decide for themselves. Like they expected Becky Lynch to come out on Tuesday night and say, "Surprise I'm evil now."
You can't have it both ways. Either you pick the horse you want in the race, or do your job as a fan. Cheer the hero. Boo the villain. The WWE hasn't changed their way of telling us who's good and who's not. We have changed how we process that information. Let the story simmer before you taste it and decide its trash. I promise you the experience will be much more enjoyable in the end.
Andrew's G1 Climax 29 Ratings & Analysis: Night 6 B Block
Juice Robinson, Tomohiro Ishii and Jon Moxley come in at the top of the standings. How do we see B Block take shape?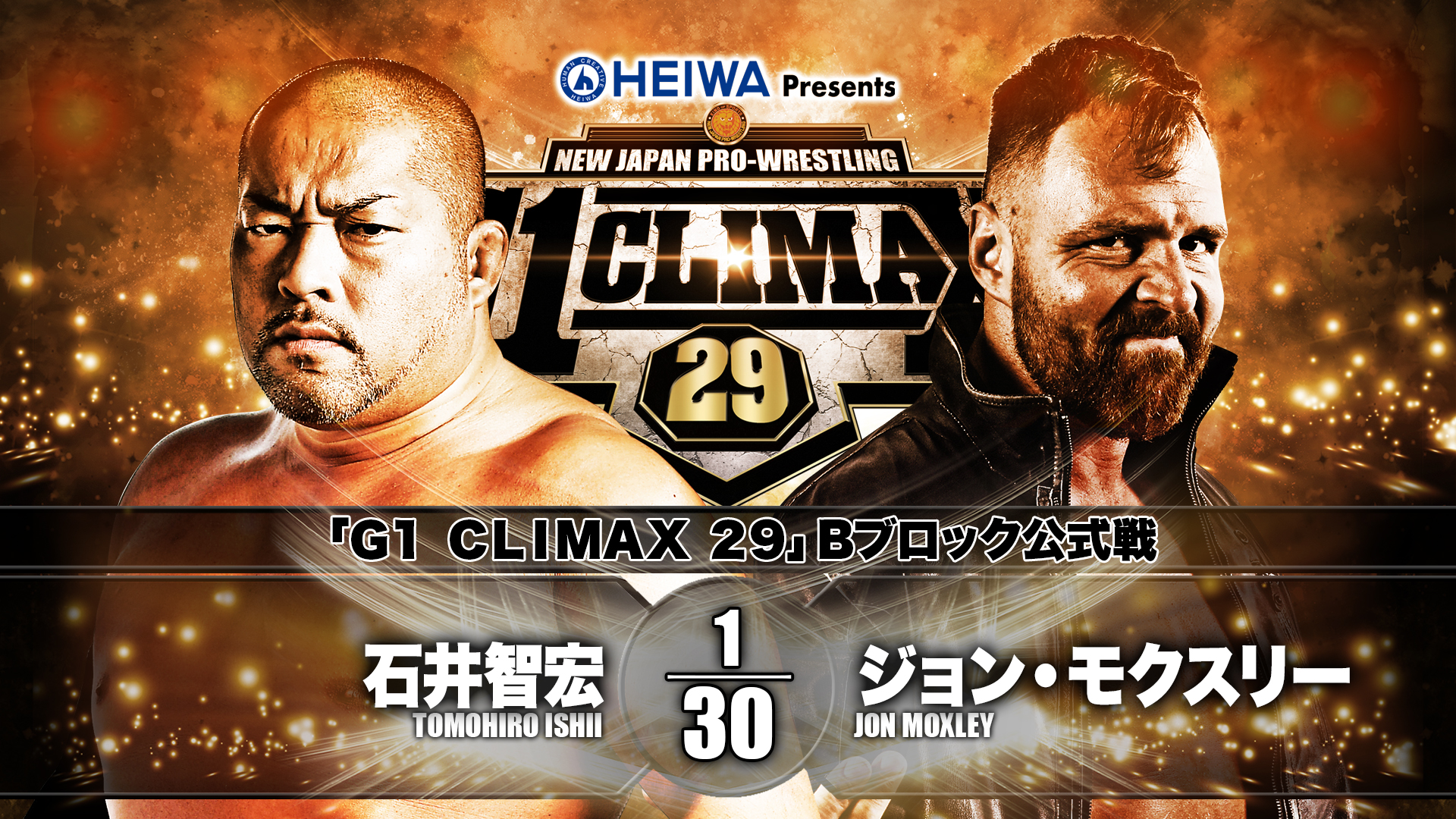 Juice Robinson, Tomohiro Ishii and Jon Moxley come in at the top of the standings. How do we see B Block take shape?
This whole day is based around two major things:
Will Jay White or Tetsuya Naito get a win?
Will Moxley or Ishii kill one another?
Let's find out!
Ratings:
Bad Luck Fale & Chase Owens vs Zack Sabre Jr & Yoshinobu Kanemaru: Fale wins via Grenade @4:50 – **
Tomoaki Honma & Hiroshi Tanahashi vs Minoru Suzuki & Lance Archer: Archer wins via EBD Claw Hold @9:50 – **
SANADA, EVIL & BUSHI vs KENTA, Kota Ibushi & Clark Connors: BUSHI wins via MX @9:02 – ** 1/2
YOSHI-HASHI & Kazuchika Okada vs Will Ospreay & Toa Henare: YOSHI wins via Fisherman Buster @8:45 – ** 1/4
B Block: Shingo Takagi vs Taichi: Takagi wins via Last of the Dragon @14:40 – ****
B Block: Jeff Cobb vs Juice Robinson: Cobb wins via Tour of the Islands @13:20 – *** 1/2
B Block: Toru Yano vs Jay White: Yano wins via Brass Knuckle Low Blow/Roll-Up @3:05 – ** 1/2
B Block: Tetsuya Naito vs Hirooki Goto: Naito wins via Destino @16:00 – *** 3/4
B Block: Jon Moxley vs Tomohiro Ishii: Moxley wins via Deathrider @20:35 – **** 1/2
Analysis:
Well Fale tried to outsmart the Rainmaker in his last G1 match, and that didn't go too well. So Sabre is being a whiny child, tried to step to Fale and for the most part, got brushed off. Fale isn't really in a position to eat another loss, but it's unusual for Sabre to be doing so poorly. I'm curious if Sabre continues this slide until maybe TAKA Michinoku returns to be his hype man, or Sabre gets off the schneid.
People, everybody dies. You know that, Lance knows that, Honma knows that…Kairi Sane knows that. This didn't really add much to things except the undercurrent of a quiet Minoru Suzuki is scary for the whole world. Also – Everybody Dies!
Now that SANADA and EVIL have had their match, there is some symbiosis back on the LIJ undercards. KENTA and Kota teaming together was a cute call back, but nothing of heavy merit came from this match. BUSHI continues to rack up positive momentum during these tags, Clark Connors is impressive for an LA Dojo Young Lion. So decent match, but aside from EVIL and KENTA brawling after the match and SANADA and Ibushi having a rather civil fan support battle, nothing too important for the impending matches.
Okada and Ospreay did have the crowd hot, but aside from a small flourish, this was mostly YOSHI and Henare. Surprisingly, YOSHI-HASHI has put together a few pinfalls in the tag matches, so that tends to actually play a role in the second half story telling. Ospreay may be on his way to a big upset since even if Okada seems to be positioned to win A Block, he won't make it through unscathed.
Now this was a fun match. It was a continuation of the Suzuki-Gun/LIJ drama, but Taichi has his own issues. Shingo is fighting as a Junior Heavyweight and Taichi moved up to Heavyweight last year, but was overlooked for the G1. So the fact that Shingo asks and gets in, yet Taichi moves up and was ignored has to bother him. With all of these little things eating through, Taichi brought out the Dangerous T that many of us have grown to love. Sure there was a brief moment of shenanigans with lovely Miho and the microphone stand, but 90% of the match was on the up and up. Pumping Bomber versus Axe Bomber was great, the callbacks to both of their mentors was wonderful and just generally speaking, when the Holy Emperor tries, those are great matches. Shingo getting the win won't sit well with Taichi, but we've got plenty more time to see how this all falls.
Juice starts off the match in a 3 way tie for first, but Cobb really needs a win to legitimize his tournament. Being undefeated in ROH for about a year, as well as all his other accolades, he needs to stop losing. Cobb showed a little more fire than usual in this match and took it to Juice. Juice has been in hard hitting affairs all tournament and it looks like Juice might've finally hit the wall. Should be interesting to see if Juice flounders from here or if he recovers.
Well the Chaos revenge tour has another stop with Toru Yano and Jay White. Jay has not gotten off to a good start and it's all his past decisions coming to bite him. This match…would be no different. Yano takes advantage of Gedo getting involved. Between Barbara Jean the turnbuckle pad and the brass knuckles from Gedo, Jay White's nuts didn't stand a chance. So Yano runs away with 2 more points and Jay's pride…and other things…are a bit sore.
Goto started off the tournament looking like a new man, Naito has also looked different, but for different reasons. Naito sitting in the basement with zero points and Goto with the renewed sense of purpose makes for an odd dynamic. This match is one of their usual ones, where it's quick bursts, hard hitting and a few solid false finishes. However, at multiple points Naito's usual tranquilo is shaken and you can see him show levels of concern. Goto being the one with the power in the match, makes for some unique interactions. Naito does pull off the win, but it's not for Goto's lack of trying and kicking out of one running Destino. Naito finally gets some points, but it's nothing near dominant enough to breathe a sigh of relief.
Moxley versus Ishii was the insane hard hitting match we expected. Ishii even flew. He hit a splash on Moxley through a table. The Stone Pitbull flew. Yes I realize there is a callback to Masato Tanaka in that move, but you don't understand, Ishii flew. Anyway, the beauty of Red Shoes as a referee is he understands each wrestlers personality, so he gives them a little more leash to do what they like to do. Moxley used weapons, Ishii egged it on, there were huge strikes, Ishii's torpedo style rising headbutts and just good violence. This was a bar fight and no one was upset. Moxley getting the win was a little surprising since most of us assume he won't be available for many if any later dates once AEW TV starts up. This was just a nice change of pace for the usual New Japan and/or Strong Style match.
Overall Score: 7.75/10
With a great Taichi match and Moxley changing the pace, this show was definitely something to behold. Jay White's continued spiral is more amusing than Sabre's since this seems like retribution where Sabre is just a punk bitch when he loses. Even with an uneventful undercard, the main Block matches kept everything moving upward and onward.
With Moxley as the sole 3-0, who unseats the Death Rider?
B Block Standings:
Jon Moxley – 3-0 (6 Points)
Toru Yano – 2-1 (4 Points)
Tomohiro Ishii – 2-1 (4 Points)
Juice Robinson – 2-1 (4 Points)
Shingo Takagi – 2-1 (4 Points)
Jeff Cobb – 1-2 (2 Points)
Tetsuya Naito – 1-2 (2 Points)
Hirooki Goto – 1-2 (2 Points)
Taichi – 1-2 (2 Points)
Jay White – 0-3 (0 Points)
NXT Minus 6: Too Early To Fantasy Book War Games?
Everyone loves fantasy booking. Right?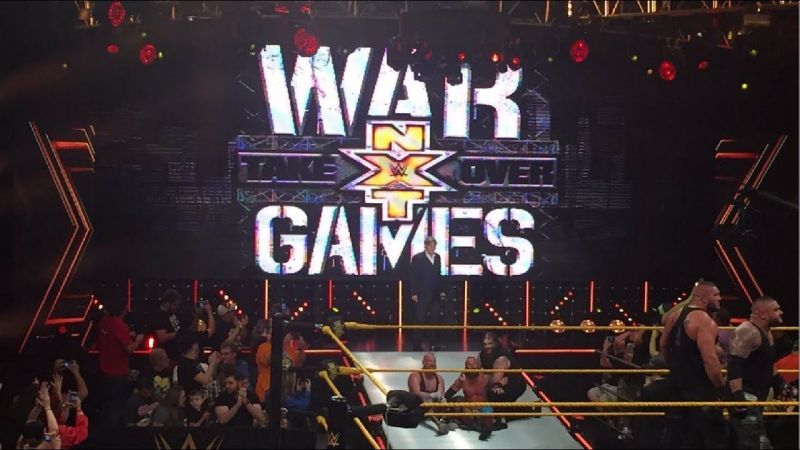 The answer is No. It's not too early.
6. NXT teases us with a Matt Riddle-Arturo Ruas match that went 3 minutes? I know it's not happening, but those guys deserve a Takeover spot. Kudos to NXT for playing up the mma aspect. Everything from Mauro's commentary to the ref stoppage made this feel like it should have been in an octagon. If you haven't already seen it, check out Ruas' match from the Evolve 10th Anniversary show. Dude is a killer.
5. We got the final opening round match of the Dusty Rhodes Everyman Classic. Bronson Reed is good. He delivered what might be the biggest frog splash I've ever seen. There is always a place for athletic big men, but he's not the story.
4. Dexter Lumas is creepy. The key to wrestling is to crank your personality up to 11. If this creepy thing is any part of Dexter Lumas, I don't want to be in a room with him. I don't trust him around my kids. I wonder how many crimes against humanity he's already committed. Creepy in a way that Bray Wyatt can only hope to be.
3. Tyler Breeze enters the running for Savage Burn of the Year. He looked at Jaxson Ryker and asked "Weren't you Buddy Murphy?" Brutal. That line alone is worth the return of Prince Pretty.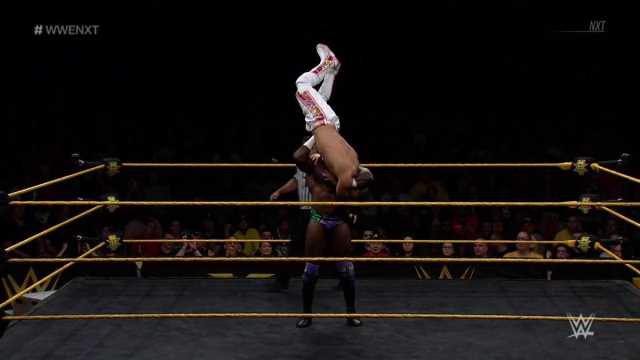 2. I finally got the moment I was waiting for: an interesting KUSHIDA match. I was ready to send him to 205 in exchange for Akira Tozawa. And if this is Apollo Crews, I will gladly take him back full time in NXT. Stellar matchup and worth watching. 4.4 stars. 
1. Oh no, this cannot be happening. They're turning Keith Lee into Kassius Ohno 2.0? He's talking about getting passed over for the new guys? And he's jobbing to Damian Priest next week? Been here a year and zero Takeover matches? The Ridiculous Keith Lee deserves better. THIS…CAN…NOT…BE…HAPPENING!!!
Bonus time: Old school versus new generation. Tyler Breeze heads up a cast of NXT OGs to take on Undisputed Era in (cue William Regal voice) War Games to determine NXT supremacy. Keep Apollo around. Throw in Cesaro and Harper, maybe even Samoa Joe, and you've got yourself one hell of a brawl. Either that or Undisputed Era versus the Club. I'm cool with both.