Levin's WWE SmackDown Live Review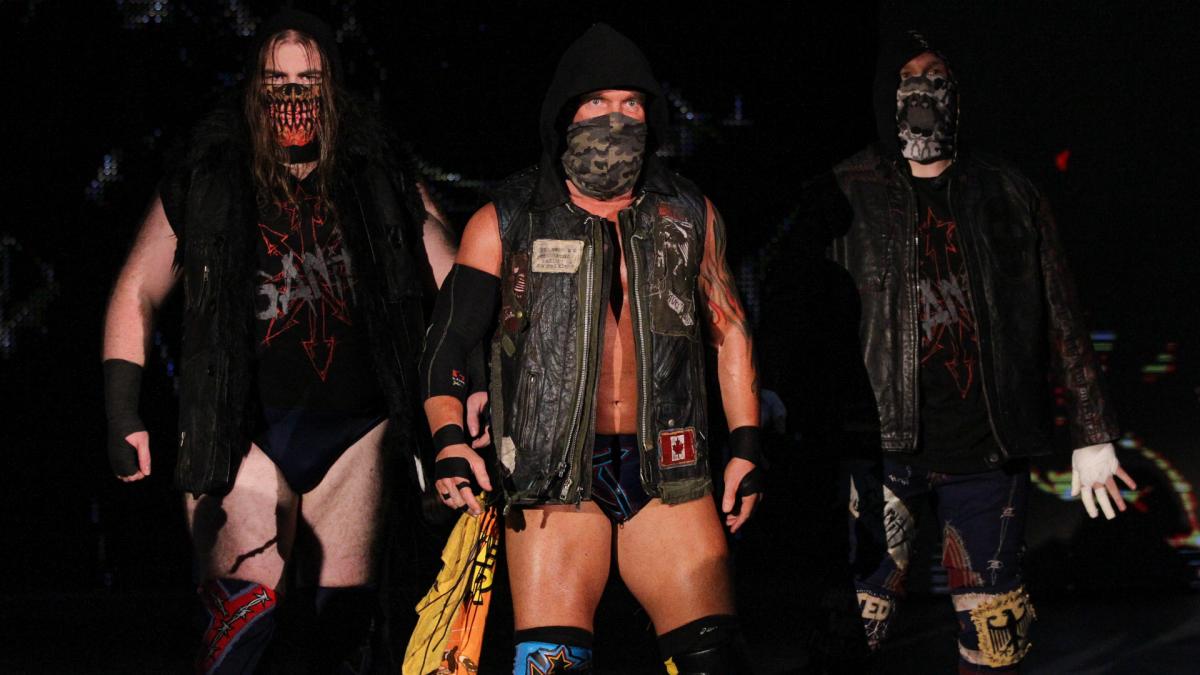 If WWE can bring back Dean Ambrose for the "go home" show before SummerSlam, then why can't the creative team for SmackDown Live do something equally dynamic?
WWE took a page out of old-school wrestling on Tuesday night, building the match between The Miz and Daniel Bryan to be as big, if not bigger than any feud the company or the business has ever witnessed. By promoting both company superstars through three vignettes, the next six days to SummerSlam should be full of hype, anticipation, and suspense.
The WWE did this right. The back and forth comments were perfect. The walk down memory lane sent chills down my spine. The fear of the match falling short, leading to disappointment vanished with each segment, which was better than the last. Whoever came up with this concept deserves a gold star and a raise.
When I look at feuds of the past, Flair-Steamboat, Savage-Hogan, Brisco-Funk, they all had a great storyline and even better in-ring chemistry. The same holds true for this match and hopefully, it means a continuing feud moving forward. Also, like John Cena and CM Punk, there is potential to write more chapters as a "go to" feud when ratings fall or the business becomes stale.
Bad blood usually spoils over again in this business.
Here are a few more points I need to make.
The Tuesday night show started off with Carmella, Becky Lynch and Charlotte Flair in the ring ahead of the SmackDown Women's Title match on Sunday night. I'm still trying to get behind this one and waiting for ether BFF to turn to the dark side. There are plenty of scenarios that could take place, but the fact remains if Carmella walks out of Brooklyn with the title in hand, I'm going to be pissed with plenty of other wrestling fans.
The dialogue between the three ladies was decent but still didn't excite the masses. The best line of the opening segment is when Flair told the champ, "You're a diva living in a women's era."
Of course, Paige (Good Gawd) comes out and orders a tag team match between Flair and Becky vs. Mandy Rose and Sonya DeVille.
I'll say this, the women's division has gotten better – with the resurgence of Lynch, Hopefully, the match will be better than the hype.
Lynch got the pinfall and stole the show, leading to more backstage tension between the two women.
The Bludgeon Brothers and Everyone Else
The Bludgeon Brothers remind me of the Wild Samoans from the old WWWF/WWF. Over 600 pounds of intensity and tougher and meaner than any other tag team. The current SmackDown tag team champions have no peer and should New Day beat them, it shows WWE's need to keep the four-time tag team champions relevant.
This is a division that is good, but it could use a shakeup.
Sanity vs. The New Day – Does Nothing For Me
Alexander Wolf, Killian Dain, and Eric Young should be one badass tag team that challenges the Bludgeon Brothers but are stuck in tag team mediocrity.
Young is one of the better mat wrestlers of this generation. Dain should be in singles competition. I'm still of the belief WWE should figure out what to do with Xavier Woods (205), Kofi Kingston (main even picture) and Big E feud with Rusev.
Don't get me wrong about my point. The match itself was very good, but there was no way WWE would put Sanity over when New Day has a tag team title opportunity.
Samoa Joe Must Beat AJ Styles
There is no way A.J. Styles will hold the WWE Title for over 500 days. There is no way Samoa Joe will continue to march through the SmackDown Live roster without a title. This is a match I cannot wait to see on Sunday.
While Styles may be a better in-ring performer, Joe is the more complete performer. Personally, I would love to see Joe as the next Paul Heyman guy. I did not like the end of the show.
Aiden English Needs A Spot
English vs. Andrade "Cien" Almas. You knew this would happen. It's the only reasonable progression. But it makes no sense.
The rumor has been Vince McMahon is in favor of an Almas run toward the main event after two weeks of matches against Styles and Rusev. Rusev vs. Almas at SummerSlam would be perfect if it were not for the current storyline.
English really is a ball and chain. And honestly, I don't want to see a mixed tag match to kick off SummerSlam.
By the way, Lana cannot remember her accent.
Shelton Benjamin Deserves Better
What would happen if Shelton Benjamin could stay healthy? Would he be in line for a main event push? The match with Jeff Hardy, which was good, was a mere icebreaker for a confrontation with Shinsuke Nakamura.
With the addition of Randy Orton to this angle, there is no doubt he will decide the outcome of the match and the United States Title. WWE has to be careful here. If he costs Nakamura the match, what does that do for the former champion's character? What happens with Hardy moving forward?
Would Benjamin get a chance at the title and have Orton and Nakamura work a program?