My Favorite SummerSlam Matches Over the Years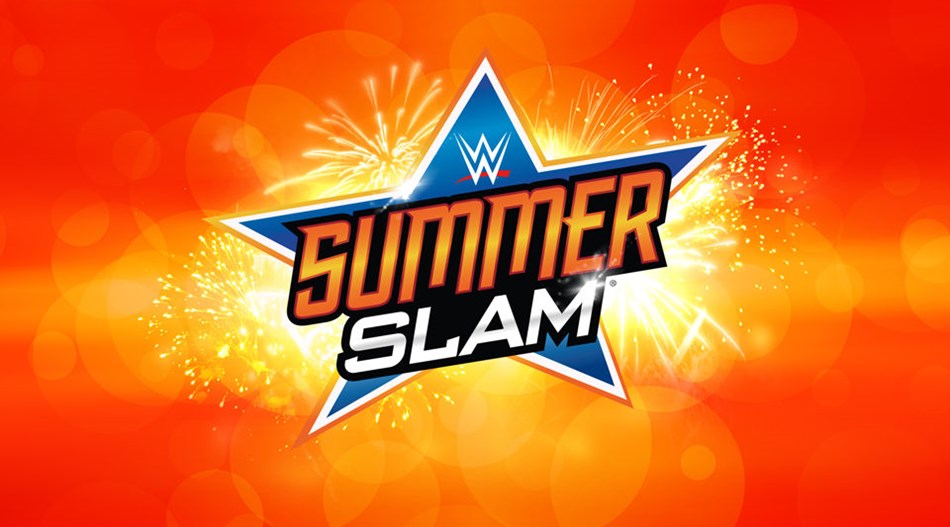 This was inspired by a topic by another wrestling fansite that I saw yesterday. The topic was: What is your all-time favorite SummerSlam match. Anyone who has ever asked me what my all-time favorite anything will tell you, my answers are always a little complicated because it's hard for me to pin down one single favorite anything because my favorites change depending on the day, my mood, and what pops into my head. However, I do have several SummerSlam matches that I would consider my favorites.
1. Intercontinental Championship Match: Bret vs The British Bulldog – SummerSlam 1992
This is still considered the greatest Intercontinental Championship Match of All Time, and with good reason. This was an amazing match by both men. The story of their conflict affecting their personal relationship (Davey Boy was Bret's RL brother-in-law at the time) was a little 'eh' but pretty interesting at the time. Watching Davey Boy win the Intercontinental Championship in London, with a HUGE home country crowd cheering for him was amazing. The pop must've been deafening LIVE because it was loud on video and Wembley Stadium was open air, so it must've been loud.
Where I was: I was nine when this match happened, my parents weren't into wrestling so I never got to watch PPVs live, but I remember a guy my dad worked with loaning me his taped copy of the PPV and I just remembered being enthralled. The storyline didn't really interest me, but I remember loving the match.
2. Intercontinental Championship Ladder Match: Triple H vs The Rock – SummerSlam 1998
This is an underrated classic, in my opinion. When people think of Triple H and Rock now, they don't think 'ladder match', which is a shame because this was a really good match. Triple H and Rock were just coming into their own as main event players and were leading feuding factions Degeneration X and Nation of Domination. The ladder match was, admittedly, not as good as the TLC matches that would become legendary a couple of years later, but it was still very good and is definitely worth a watch.
Where I was: I was fifteen when this match happened and saw it later on video. It's crazy to think of a time when Triple H and the Rock weren't in the main event scene, let alone being in a ladder match together.
3. WWF Tag Team Championship Tables, Ladders, and Chairs Match: Edge and Christian vs the Dudley Boys vs the Hardy Boys – SummerSlam 2000
The match that launched a hundred careers. This is a legendary match for a very good reason, not only was it great on its own, but it launched six careers outright, spawned several sequels, and would eventually get its own PPV. It was one of those matches where no one really remembers who won (Edge and Christian, BTW), they just remember how crazy the match was. All six guys tore the house down and well-deserve the legendary status the match gave them.
Where I was: I was seventeen in 2000 and would see the highlights on RAW later and when I saw the full match, I was amazed and intrigued by TLC. Ladder matches are still some of my favorite kinds of matches, in part because of TLC.
4. WWF Championship Match: The Rock vs Triple H vs Kurt Angle – SummerSlam 2000
This match is one of my favorites because it was not only a really good match on its own, but I was enamored with the Triple H/Stephanie/Kurt Angle storyline going into it. For those who weren't watching WWF back then, the storyline revolved around Triple H becoming convinced (with good reason) that Kurt Angle was trying to move in on Stephanie McMahon, who was Triple H's on-screen wife at the time (they would get married in RL a few years later) while they were both being managed by Stephanie and challenging Rock for the WWF Championship. This was one of the more intriguing storylines of the Attitude Era, which had primarily relied on sex and shock for ratings, rather than interesting storylines, or good wrestling. This was one of those matches where the storyline overshadowed the title, which I normally hate as an adult, but teenage!me was enthralled by the love triangle.
Where I was: As stated above, I was seventeen and getting ready to enter my senior year of high school.
5. Hell in a Cell Match: Edge vs The Undertaker – SummerSlam 2008
This was the culmination of the Edge/Undertaker feud that had been going on since 2007. Edge had done everything imaginable to screw Taker out of the World Heavyweight Championship, thank in large part to his onscreen relationship with SmackDown GM, Vicki Guerrero. Unfortunately, Edge made the HUGE mistake of thinking with the brain between his legs instead of the one between his ears. When Vicki found out that Edge had cheated on her with their 'wedding planner', Alicia Fox, she was NOT happy and hell hath no fury like a woman scorned. As the ultimate act of vengeance against her faithless husband, Vicki not only brought back Undertaker, who had been 'fired' after Extreme Rules, but put his return match inside Hell in a Cell against Edge.
This match was brutal, even for a Hell in a Cell match. Taker and Edge hit each other with everything but the kitchen sink, though that may have been because no one had thought to put one under the ring. Even the commentators weren't safe as a spot by Taker actually knocked out a section of the Cell and narrowly missed hitting JR and Tazz, who were doing commentary. Taker would emerge victorious, and would give the WWE Universe one of the most memorable moments in SummerSlam history, when Taker chokeslammed Edge through the ring and flames burst out of the hole.
Where was I: I was 25 when this match happened and watched it on DVD later. I cheered when Edge was chokeslammed to Hell and that Taker was back.
6. Lumberjack Match: Dean Ambrose vs Seth Rollins – SummerSlam 2014
I love this match just because it was fun and crazy. Seth Rollins had just turned heel on Dean Ambrose and Roman Reigns and Dean was out for revenge. So, after beating Rollins in the Beat the Clock challenge, Dean was allowed to choose the stipulation for their SummerSlam match and he chose a Lumberjack Match, but not just any old Lumberjacks would do. In a display of maniacal brilliance, Dean decided that the Lumberjacks would consist of the people the Shield had attacked during their run, which would ensure that neither he nor Seth would have allies in the match and that they would tear each other apart. The Lumberjacks were hilariously bad at keeping Ambrose and Rollins IN the ring, but it made for some great spots. Seth would emerge the victor, but not without some help and after Dean used Seth's own finisher, the Curb Stomp, against him.
Where was I: I was just getting back into watching wrestling full time when this match happened and I was livid that Dean lost, but looking back, I really enjoyed the match.
7. RAW Tag Team Championship: The Bar vs Seth Rollins and Dean Ambrose – SummerSlam 2017
Did you honestly think this Dean Ambrose/Shield fangirl was going to leave out Rollins and Ambrose reuniting after three years of feuding to take on the Bar? The story of Rollins and Ambrose mending their fences and beating the Bar at SummerSlam was such a big deal last year, The New York Post actually dubbed it the most interesting storyline of the SummerSlam build. It was a slow build but to finally see Ambrose and Rollins united and champions was great storytelling and had me running around my house like a nut when they won.
Where was I: I was on my sofa, watching this live and screamed and cried when they won.
So there are the my all time favorite SummerSlam matches…at least right now. I know that there are sometimes gaps of several years between them, but these are the ones that I love to rewatch, sometimes repeatedly. What are your favorites?
King's WrestleMania Rewind: Eddie Guerrero vs. Rey Mysterio (WrestleMania 21)
In the next WrestleMania Rewind, Chris King takes us back to WWE WrestleMania 21, and Rey Mysterio vs Eddie Guerrero in a battle of tag team champions!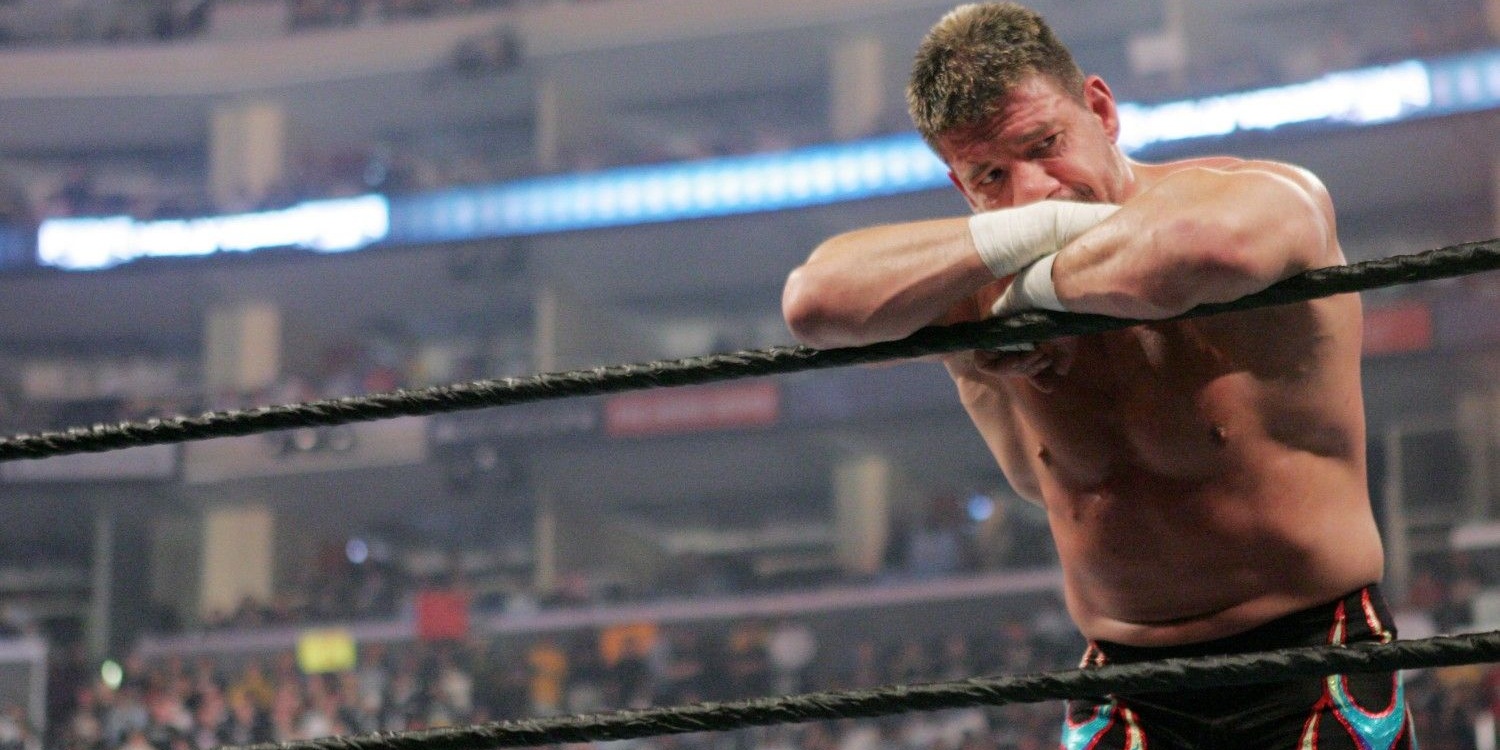 In the next WrestleMania Rewind, Chris King takes us back to WWE WrestleMania 21, and Rey Mysterio vs Eddie Guerrero in a battle of tag team champions!
Chris King is back with his third edition of WrestleMania Rewind. This week he's bringing us back to some 'Latino Heat.' We're rolling back to WrestleMania 21 where Eddie Guerrero faced longtime friend and rival Rey Mysterio.
This would be Guerrero's last Mania match caused by his unfortunate death. Over on SmackDown, Mysterio and Guerrero would become the tag team champions at No Way Out where they defeated MNM.
Chavo Guerrero would get into the head of Latino Heat by making him believe Mysterio was trying one-up his tag team partner. Chavo went as far as to tell his uncle to stop using the Guerrero name.
Guerrero would finally give in to his nephew's manipulation and went on to challenge Mysterio to a one-on-one match at WrestleMania 21. I For the first time in history, both tag team champions would face each other. Guerrero vs. Mysterio was the first match on the stacked card. Both partners threw everything at each other including the kitchen sink in a battle of one-up-manship.  In an incredible high-octane match that saw both superstars delivering counter for counter, Mysterio pulled off the win with a surprise pin roll up.
A few months later, what once was a friendly battle turned into a nasty fight involving the custody of Mysterio's real-life son Dominik Mysterio. After several torturous weeks, both former tag team champions would face off in a ladder match with the custody of Dominick on the line. I forgot how amazing this rivalry was and it's definitely worth a watch. Sadly, we would lose Latino Heat in November of 2005. There will never be another Eddie Guerrero. Viva La Raza!
King's WrestleMania Rewind: Stone Cold VS. Scott Hall (WrestleMania X8)
Chris King is back with another WrestleMania Rewind, looking at the NWO's Scott Hall battling Stone Cold Steve Austin at WWE WrestleMania X8 from Toronto!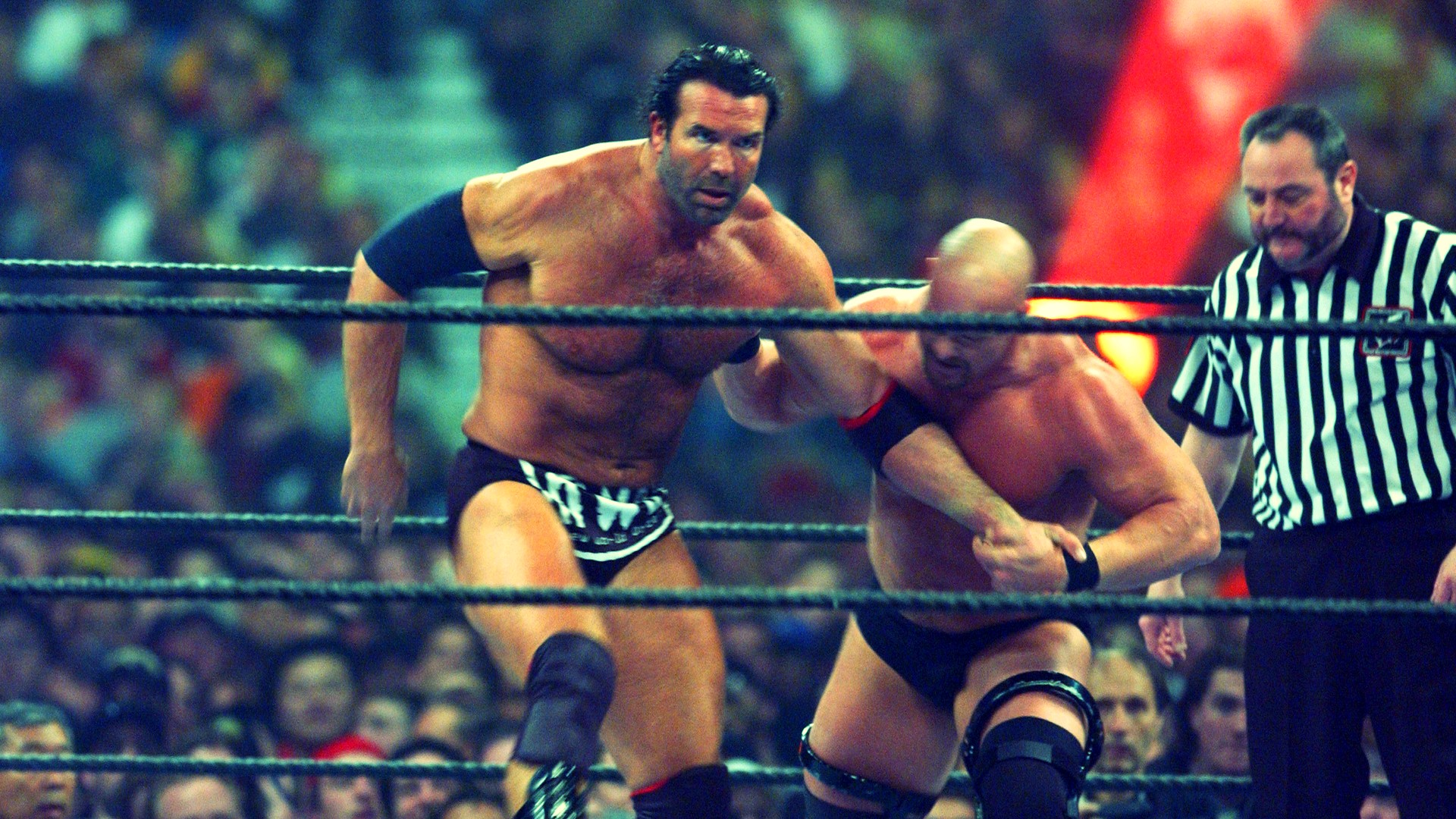 Chris King is back with another WrestleMania Rewind, looking at the NWO's Scott Hall battling Stone Cold Steve Austin at WWE WrestleMania X8 from Toronto!
Chris King is back this week with another edition of WrestleMania Rewind, where he is rewatching all the past Mania matches and feuds. This week you're in for a treat as we look back at 'Stone Cold' Steve Austin vs. Scott Hall at WrestleMania X8.
In late 2001, Vince McMahon bought out his competition WCW and acquired the rights to a plethora of talent including Booker T, Eddie Guerrero, Chris Benoit, and the iconic trio known as NWO. Hulk Hogan; Kevin Nash, and Scott Hall were hell raisers, and what better way to make a name for yourself than take out the two top superstars in the WWE The Rock, and Stone Cold?
The NWO cost Austin his chance at becoming the Undisputed Champion at No Way Out during his match with Chris Jericho. Adding insult to injury, the NWO spray-painted 'The Texas Rattlesnake' with their brand logo just like they did in WCW. As you can imagine, Austin was pissed and out for revenge against the group and primarily Scott Hall.
Hall would challenge Stone Cold to a match at WrestleMania 18. Both superstars beat the living hell out of each other leading up to this highly-anticipated match for who runs the WWE.
The glass broke and Stone Cold made his iconic entrance, and black and white NWO covered Halls' entrance alongside Kevin Nash. With the odds stacked against 'The Toughest S.O.B' could Austin or NWO prove their dominance? Sadly the NWO  broke up that very night when Hulk Hogan came to the aid of his adversary The Rock after their 'iconic' dream match. Stone Cold would ensure the victory with the Stunner. Hall would perform an Oscar-worthy sell over the finisher.
What a time to be a wrestling fan in the 2000s when nothing was impossible for WWE. Who would've thought WCW would go out of business and Hogan would make his long-awaited return to WWE?