Chairshot Classics: NWA-TNA #6 – July 24, 2002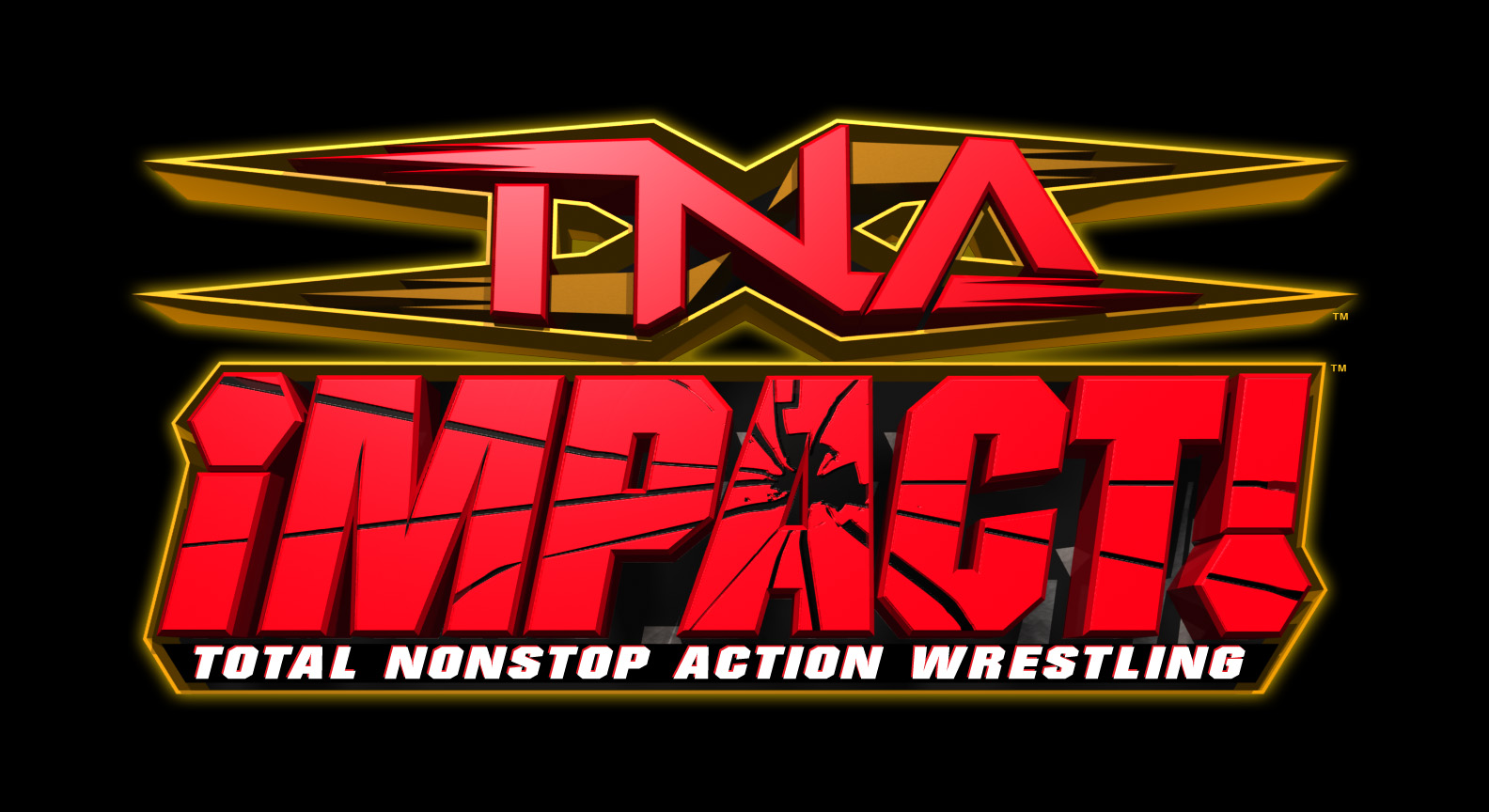 This week, TNA will be dealing with the aftermath of last week's shenanigans, including Jeff Jarrett's somewhat understandable anger at his treatment by NWA leadership. Sabu will have his one-on-one match with Ken Shamrock for the NWA World Heavyweight Championship, AJ Styles and Jerry Lynn will have to try and put their differences aside in order to hold on to their Tag Team Championship. Plus, James Mitchell and his minions are running loose. This is also the first TNA to come from the Asylum of the Tennessee State Fairgrounds. So, let's see what's going on!
Opening
This week's show opening is a definitely scaledown from previous shows: No opening montage, no pyro, the Asylum reminds me of old episodes of the territory shows, which is actually very refreshing.
We start at ringside where Jeff Jarrett is mad as hell and not going to take it anymore. He's attacking the security guards sent to make him leave with a steel chair. Jarrett basically says that he's done talking, his silence will be deafening and will consist of raw violence, because that's worked so well up to now. He demands that Shamrock comes out with his (Jarrett's) title or there's going be bodies laying out around the ring. He then says that he's been making his case for five weeks that he should be NWA Champion, but people aren't listening. He basically threatens to hold the show hostage until he gets the title shot he was robbed of last week by NWA leadership.
We go backstage where Security is surrounding Shamrock, presumably to keep him from going out to confront Jarrett. Shamrock's cooperation lasts about two seconds and then he's taking out the security guards, except for one big, blond guy who seems to be the only security guard who knows what he's doing, but he also gets his butt kicked.
Bob Armstrong and someone who looks like one of the Harris Brothers (DOA in WWE) are trying to calm Shamrock down, but step aside once its clear that he means business. Shamrock then locks Armstrong and Harris in the room and heads to the ring. Some unknown musclehead demands to know what's going on and Shamrock tells to be sure that no one leaves the room or gets inside.
Back in the ring, NWA Vice President, Bill Behrens, who has been constantly trying to put out the Jarrett wildfire with a garden hose, decides to try gasoline instead. He suspends Jarrett for sixty days due to Jarrett's actions over the last few weeks, ignoring the fact that Jarrett's actions were a reaction to the NWA's treatment of him, justified or not. He also tells Jarrett that he can leave under his own steam like a gentleman or be dragged out by security, apparently not realizing that his crack security team has been taken out by Ken Shamrock.
Jarrett's reaction to this latest BS, is to whack Behrens upside the head with the steel chair, to the joy of the crowd. Shamrock comes out and a fight breaks out. Since Security is a little preoccupied, a couple of guys from the locker room come out to try and restore order. Jarrett uses the distraction to nail Shamrock with the steel chair. Before the babyface enforcers can do anything, Lawler and K-Krush come to Jarrett's rescue. Jarrett says something to Tenay, but it's hard to understand what he said.
While order is being restored, we get a rundown of tonight's card. Again, Tenay talks about Jarrett's disdain for authority, while ignoring the fact that Jarrett has a very good reason to be upset considering that the NWA officials have seemed to go out of their way to screw him over for expressing his opinion and not sucking up to them. Last week's arbitrary revoking of his #1 Contender match is a good example.
Amazing Red vs Lo Ki
Amazing Red comes out to a minimal pop. Lo Ki gets a better pop, but he looks like he's in a bad mood.
This match was very fast paced, but not a lot of wrestling, in my opinion. This was Amazing Red's TNA debut and it's easy to see why he became a staple of the X Division for several years and actually seems to have Lo Ki's number, but Lo Ki gets his game together.
Have to say that Red loses some badass cred when Lo Ki kicks off his bandana and he's revealed to slightly resemble Carrot Top.
Ferrara makes a comment that this match resembles a Jackie Chan movie and I have to agree to a point.
Lo Ki hits the Ki Krush and gets the three count.
Winner: Lo Ki by pinfall
Comment: I think I would've liked this match more if it hadn't seemed like such a spot fest. There was very little actual wrestling and just a lot of kicking and flips.
We still have the dancing girls, but they're a little more dressed than last week.
Goldilocks is trying to keep up with Jarrett who is trying to get Shamrock's friend to let him into where Shamrock is, but Muscles isn't having it, but Jarrett doesn't care, but backs off for now.
Hot Shots vs James Storm and Chris Harris
 Hot Shots are out first to an okay pop, they're still pretty generic looking and the crowd doesn't seem terribly impressed. One of the Hot Shots gets on the mic and says that, and I quote, "We're pricks, we're proud, and we're protruding".
Storm and Harris, who really should be in the Tag Title hunt, get a huge pop.
In an earlier interview, it's revealed that the Hot Shots are the ones that jumped Storm and Harris in Episode 3, not the Rainbow Express or the Dupps. This doesn't make any sense to me sense the Hot Shots weren't part of the show that night. Anyway, Storm and Harris vow to teach the Hot Shots a lesson. Storm is acting goofier than a pet coon, to quote JR, and it seems to be getting on Harris' nerves.
Back to the ring, the match has already started, and the Hot Shots are already trying to bail out, but Storm and Harris aren't having it.
Apparently, Tenay doesn't buy the story of the Hot Shots taking out Storm and Harris either, but Ferrara points out that the absence of Storm and Harris opened the door for the Hot Shots to get a match on PPV.
Harris is taking care of business and tags in Storm but Hot Shots keep him from getting into the ring and a fight breaks out outside. The Hot Shots are dominating Storm, but Storm refuses to stay down.
The Hot Shots are playing arrogant heels very well, problem is that they're so unknown that no one really cares. Hot Shot #2 misses the moonsault but hits Storm anyway, but Storm is still able to tag in Harris.
Okay, whatever Storm was smoking, drinking, or rubbing into his belly seems to have worn off because he's all business. Harris hits a Northern Lights Suplex for the three.
Winner: James Storm and Chris Harris by pinfall
Hot Shot #1 attacks them both from behind and take them both out.
Comment: That was a pretty good match. I hate how Storm was being portrayed in the earlier interview, but the match was good.
Backstage, the long-suffering Goldilocks is with the trainers, working on Ken Shamrock, to make sure he'll be able to meet Sabu later in the evening. Shamrock seems to be groggy, but that only lasts a few seconds. He grabs the trainer and demands to know where Jarrett is, when the trainer can't answer that question, Shamrock loses it.
Apolo vs Brian Lawler
 Apolo is out first to a good pop. Lawler is out next to a pretty good pop. He's not dancing around like he was last week and seems to have embraced toning things down, though he still hates hearing 'Jerry's Kid' from the crowd.
This match is a real contrast in styles and personas, but it's pretty good, at least so far. Apolo is dominating the match, but Lawler keeps coming back. Apolo is a beast, and I mean that nicely. He's got a good look and can go in the ring. For all his whining about his father, Lawler seems to be taking moves out of his dad's heel playbook.
After some 'eh' back and forth, Apolo goes for the kill, but Lawler counters. Lawler got his lip busted but doesn't seem to mind it too badly. He still wastes too much time dancing, which you shouldn't do with someone like Apolo. Lawler's time-wasting costs him, Apolo does a quick roll up for the victory. Lawler can't believe it and goes to the commentators, who try to explain what happened, but Lawler is livid and goes after Don West. Since there is still no security, the only people to help West are Tenay, Ferrara, and some other guy at ringside.
Winner: Apolo by pinfall
Comment: I was 'eh' on this match. It was good, but it seemed like a waste of both guys, who really didn't benefit from any part of the match.
K-Krush is out to a mixed reaction. We get a recap of what K-Krush did to Norman Smiley, which is disturbing in any circumstances, but especially in the South. We also are shown him doing the same to Scott Hall.
K-Krush seems to have no remorse over what happened. He says his name is 'The Truth'. Okay, that's easier to type. He says that 'They' gave him the name 'K-Krush' and he won't be 'Their' puppet any more. The crowd seems torn on how to react. A lot of people are supporting Truth, but just as many want him to shut up.
Truth says he doesn't abide by 'Their' rules and it's all about the truth. He still won't come out and say that the NWA won't put the title on him because he's black, but he invokes Al Iverson, OJ Simpson, and Mike Tyson, saying that they are all great men kept down by 'Them', rather than by their own actions, and all of them are African-American athletes who had trouble with the law.
This crowd is getting nasty and the situation is saved by Monty Brown, who is completely over this. Truth looks really scary and isn't backing down, so Brown MIGHT want to watch his step.
Brown talks about his accomplishments, which were a distant memory in 2002 and says that 'They' helped him accomplish his goals. He then tells Truth that maybe the problem isn't 'Them', maybe the problem is that Truth isn't as great as he thinks he is. Them's fightin' words, as my grandfather would say.
Truth is looking increasingly crazy and pissed off, which could be bad for Brown. He tells Brown that he doesn't have a problem with him (why don't I believe that), and that Brown isn't the one Truth has a problem with. Brown's got his own bills to pay and so does Truth. He then tells Brown to take his selling out, Uncle Tom (DUDE!), ass out of Truth's ring.
The crowd goes ballistic, and so does Truth, who takes quick advantage of Brown's shock to attack him. Brown quickly regains his bearings and the fight's on. Brown hits the Alpha Bomb, but this issue is just getting started.
We get a recap of the Jerry Lynn/AJ Styles issue right before their tag team match.
We get a pre-match interview involving Mike Tenay. Both guys own up to their issues with each other, but they seemed to have declared a truce and are trying to work things out, but there does seem to be some remaining tension, and considering that they've spent the last two weeks beating each other up as often as their opponents, this truce seems shaky at best.
NWA Tag Team Championship Match: AJ Styles and Jerry Lynn vs Flying Elvises
 Flying Elvises are out in full. Jorge Estrada and Jimmy Yang are going to be the ones competing this week, Sonny Siake is there to run his mouth. The champs are out to a great pop.
Unlike the Amazing Red/Lo Ki match, this is NOT a spot fest. There are a lot of spots, but there is actual wrestling in this. Lynn's veteran experience is really on show here and the champs make a good show of working together in the early stages of the match.
This match is very fast moving, so it's a little hard to keep up with but it's still a really good match. These four guys are really good, it almost looks like they're dancing with each other.
Finally, the Elivses get tired of being good dance partners and start playing dirty, which is easy for them since they have the numbers' advantage. Styles is taking a classic buttkicking, but he's giving as good as he gets, but he's also making the Elivises look good.
Lynn finally gets tagged in and starts cleaning house. It LOOKS like a three count got broken up too late by Yang. Lynn calls on Styles to hit a move to take the Elvises out, but the Elvises get out of the way and Styles hits Lynn, which busts Lynn open, probably due to Lynn overblading a little.
Elvises are going after Styles, but I don't think Styles is the legal man. Finally, Lynn gets the pin due to the ref actually remembering who the legal guys were.
Winner: Jerry Lynn and AJ Styles by pinfall
Styles apparently thought he was the legal man and is pissed that Lynn 'stole' the pinfall from him and leaves. Guess they're still working on things.
Comment: That was a much better X Division match than Lo Ki and Amazing Red. Glad the storyline of Styles vs Lynn was advanced and that the Flying Elvises got some ring time.
Coming back from commercial, there's a guy sitting in a mismatched 1970s looking living room suit that looks like it came from a garage sale (which, given that it's summer in Tennessee, is probably very likely).
A close up reveals that our friend is revealed to be the notorious (and notoriously bad) Disco Inferno (Jeez, they were desperate for cheap talent). Disco's got a new haircut and isn't dancing, thankfully. He brags about his win/loss record and how great he is. No man is an island, but any man can be a delusional idiot, apparently.
Disco seems to be confusing his accomplishments with ones that anyone gives a damn about, before trashing Nashville, which really sets the crowd off. Disco keeps on talking and pissing people off. Apparently, his new goal in TNA is to help people. He wants to help Ken Shamrock get a personality and he wants to help Jerry Lynn get some cosmetic surgery. He compares himself to 90s talk show hosts: Sally Jesse Raphael, Jerry Springer, and Montel Williams. He's going to his own segment called 'Jive Talkin' (Oh boy).
Backstage, Ken Shamrock meets up with his musclehead friend, who warns him that Jarrett is looking for him. Shamrock replies that Jarrett better pray that he DOESN'T find him.
Simon Diamond and Johnny Swinger vs Monty Brown and Elix Skipper
Diamond and Swinger are out first to a minimal pop, though they're apparently ECW alumni. Monty Brown and Elix Skipper get a slightly better pop. Tenay poo poos Skipper's CFL career while bragging about Brown's two Super Bowl trips.
Anyway, this match was okay. Skipper and Brown were actually a pretty good team with a contrasting look and styles that worked for them, but Diamond and Swinger weren't slouches either.
Skipper is really good, but some of his stuff looks like he hurts himself just as much as the opponent. Brown gets tagged in and starts kicking some ass. An attempt by Skipper to help Brown out ends with Skipper nailing Brown, and Skipper getting nailed with Diamond and Swinger's finishing move, but since Skipper wasn't legal, they can't get the pin. Brown hits the Alpha Bomb on one of his opponents and gets the pin.
Winner: Monty Brown and Elix Skipper
Things change when Truth does and run in and chokes Brown with his belt. Apparently, Skipper was in on this ruse, because he leaves Brown to his fate.
Comment: That wasn't an awful match. If not for what happened with Truth, I would've said that with a few more matches to iron out the kinks, Brown and Skipper could've been a real force in the tag division.
Backstage, Goldilocks is stuck trying to get an interview with the Dupps, minus Fluff, but she warns them that if they start anything, she's leaving. For some reason, Blond Dupp's mouth is bleeding. He starts by saying that pink is his favorite color. Goldilocks figures she knows where this is going and starts to leave but they don't let her. Finally, Hat Dupp says that the real problem is that they don't have a match tonight and Hat left Fluff with Pop Dupp, which is apparently not a good thing for Pop, Fluff, or the sheep (EW!!!!!!!!). Blond Dupp has an idea, apparently, all you have to do to get a match is to bump into someone. They then start 'bumping' into an increasingly pissed off Goldilocks, who is stuck between them.
Goldilocks has finally reached her limit with this crap and warns Hat Dupp that if doesn't get his hands off her breasts, he's going to be singing soprano (Tell em Goldilocks!). Realizing that they aren't going to get a match with Goldilocks, Hat Dupp gets the brilliant idea of bumping into a guy instead. So, Blond Dupp sends him after Shamrock's musclehead friend, who is still guarding the room where NWA security is being held. Not surprisingly, Muscles is not impressed, or happy, with this plan and it looks like Hat's going to get his match.
Hat Dupp vs Ian Harrison
Okay, this is apparently NOT the scheduled match, but the Dupps have wood and Borash is smart enough to not argue with them. Apparently, the Dupps don't know who they just picked a fight with, they want him introduced as 'Musclehead guy from the back' and Borash just goes with it.
Okay, Muscles' REAL name is Ian Harrison, he's a professional body builder who has won or placed in several bodybuilding competitions and he's known as the 'Iron Brick' in his native England. Basically, the WORST guy to pick a fight with. Considering that there's been no mention of Harrison being anything BUT a body builder, this is either going to be fantastic or an absolute trainwreck.
Hat gets the jump on Harrison and this thing is on. Harrison seems to have some basic wrestling moves knowledge, but he's going to need some work, and by some, I mean a lot more than whatever he's gotten so far.
Okay, whatever they're planning for Harrison just got declared DOA. Hat took him down with two elbow shots.
This match isn't great. Harrison should've already crushed Hat to pulp and, instead, Hat is managing to get in a lot of offense. Granted, Harrison is clearly out of his element and Hat's doing his best, but this is just 'bleh'.
Finally, Blond Dupp does a run in and Harrison gets a DQ victory. The Dupps try to attack him with their might boards, but the boards meet a tragic end when Harrison snaps Hat's board over his knee. At this tragic calamity, the Dupps run for higher ground.
Winner: Ian Harrison by DQ
Comment: On a scale of one to ten, that was awful. I hope they weren't planning on making Harrison into a monster wrestler, because that isn't how you do it.
Backstage, Jarrett is hellbent on getting HIS title. Since the Dupps got Harrison out of the doorway, he can now let the security guards, Bob Armstrong, and one of the Harris brothers out. Apparently, Shamrock's already in there and a fight breaks out. Thankfully, there's a room full of pissed off security guards to break things up. Finally, the Harris brother that was locked in all night tells Shamrock to go take care of his title and security's going to handle Jarrett, never mind that Shamrock's the one who locked them in all night.
NWA World Heavyweight Championship Ladder Match/Submission Match
Ken Shamrock vs Sabu
Sabu is out first to a great pop. For some reason, Sabu's headgear is an American flag. We get a recap of last week's ladder match. Shamrock gets a good pop, but this mix of gimmick matches is not giving me a lot of confidence in the quality of this match because it makes absolutely no sense.
This match isn't great. It's better than some of the matches we've seen tonight, but it isn't the best. Sabu is a very odd pick for an NWA Title match because he's not really that good of a wrestler, though he was matching submission holds with Shamrock. The ladder is only featured in a couple of spots, this is another excuse to have Sabu be Sabu and the opponent and stakes are a distant second.
Finally, Shamrock goes to retrieve his belt, realizing that Sabu is not going to submit and gets it in the easiest retrieval in history. While he's trying to get the belt unhooked, the lights go out. When the lights come up, Malice slides into the ring and attacks Shamrock, chokeslamming him off of the ladder. Malice then climbs the ladder himself and takes the title. Never mind that he was not a competitor in this match, and therefore, has no right to the title.
Tenay suddenly remembers that Jarrett vowed to leave with the NWA title and hints that Jarrett might be behind this, which would be a pretty stupid thing for Jarrett to do, considering how treacherous James Mitchell and his New Church are.
Winner: Even though Shamrock had the title and had it pretty much unhooked, the match is declared a no contest due to the run in and confiscation of the title by Malice.
Comment: What did I just sit through?
Overall Comments
So, how was the first TNA from the Asylum? It was okay. The matches were lackluster at best, except for a few bright spots, but the bigger story is the reset of TNA. This show was very scaled down, no pyro, or fancy stuff, much more reminiscent of how wrestling was in the 80s.
As far as storytelling, someone seems to have realized that a show based around stuff that was too trashy for the Attitude Era was probably not the best storytelling model. The storylines were taken back to basics and the other…stuff, the women who couldn't wrestle, and the little people, were taken out. Even the dancers were more covered and not gyrating as much.
My issue with how Goldilocks, as the only woman in TNA, was treated and is still there, but in the one questionable situation that really arose, she was allowed to stand up for herself, which I did like.
The one situation I was extremely uncomfortable with was the K-Krush/Truth thing. I found the not quite calling the NWA racist while whining about racism a little hard to swallow and the hanging black men by the neck in the ring was disturbing on way too many levels to go into here, but especially to do this in the South, as was Truth calling Monty Brown an 'Uncle Tom'. Someone needs to put the brakes on this or they're going to start having big problems.
The NWA title situation needs to change desperately. I don't want to say that Ken Shamrock is a bad champion, but his booking and the way the NWA title is being used is ridiculous, and tonight's title match was a prime example. It was like they didn't want to do another ladder match but didn't want to make the match appear stacked in Shamrock's favor, so they tried to do both and just created a big mess. The run in by Malice just added stupidity to the equation, though the hint that Jeff Jarrett masterminded the whole thing is at least an interesting theory.
Speaking of Jeff Jarrett, the confusing way he's being booked is looking like they're trying to recreate Austin vs McMahon, only it's going to be Jeff Jarrett vs the NWA and it's not working, mainly because Jarrett's persona is too different from Steve Austin's to make it work the way Austin vs McMahon did, plus the NWA people he's up against are way too boring to be good Vince McMahon stand ins. Jarrett has proven to have the stuff to be the guy to build a brand around, but he needs better people to butt heads with to make this work.
Stinkers: Ian Harrison vs Hat Dupp. I don't know what they were planning to do with Harrison, but whatever it was failed spectacularly. Shamrock/Sabu is a close second.
Snoozers: Apolo vs Brian Lawler. It was an okay match, but it really didn't do either man any favors.
Match of the Night: Lynn/Styles vs Flying Elvises. This was about the only match that was actually worth watching again.
Final Thoughts: This was a rough reset of TNA, but I do think it shows some promise overall with a little more work on match quality and storytelling.
---
Always Use Your Head and visit the official Pro Wrestling Tees store for The Chairshot All t-shirt proceeds help support the advancement of your favorite hard-hitting wrestling website, The Chairshot!

---
NWA-TNA #5: Less Action, More Talk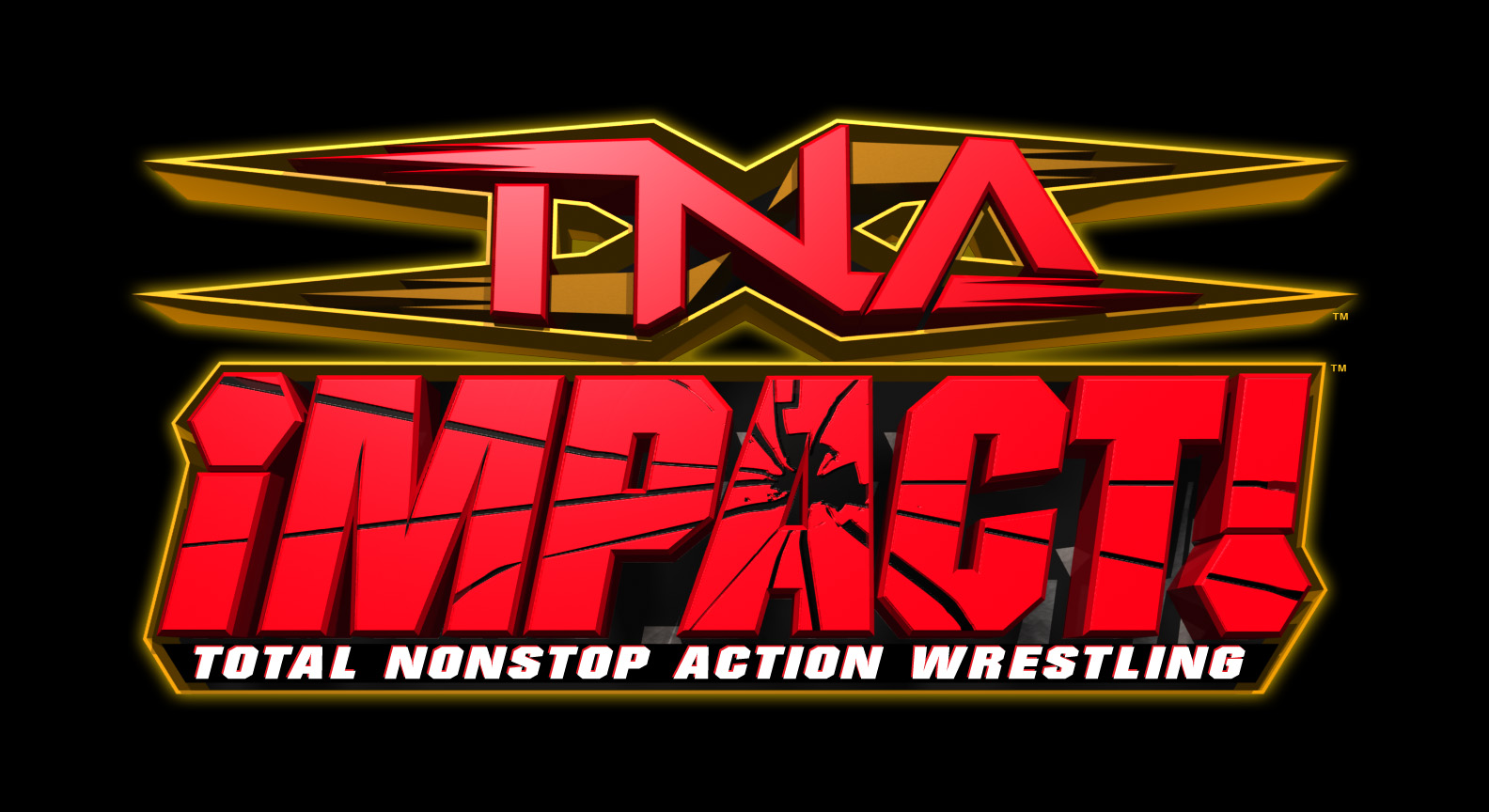 This week, TNA deals with the aftermath of last week's X Division match, the falling out of Jerry Lynn and AJ Styles, and Jeff Jarrett's insistence that he was promised a shot at Ken Shamrock's World Heavyweight title. We've also got the ongoing mystery of who is attacking NWA officials that cross Jeff Jarrett. Is it Jarrett or is something else going on? Let's find out
Opening
We start with a recap of last week's ending and Jarrett's insistence on being #1 Contender, as well as his assault on anyone who gets in his way.
We start with a segment taped earlier in the day of Goldilocks trying to get an interview with Ken Shamrock. In a display of the head writer's serious issues with women, Shamrock screams at Goldilocks, who is just trying to do her job, and calls her a bitch before belittling and threatening her and telling her to back off.
(Seriously, Vince Russo needs a psychiatrist if he thinks that this is edgy and not misogynistic)
We start the usual pyro and Mike Tenay gives us the expected card for tonight: We're going to have a #1 Contender's match, which is going to be a ladder match between Malice and Jarrett.
Before we can find out the rest of the card, we're sent to the back, where Scott Hall is assaulting Jeff Jarrett. We find out that Hall is going to face Brian Lawler later in the evening, but he wants to take care of some business with Jarrett first. Jarrett manages to turn the tides on Hall, but Hall seems determined to stop Jarrett from getting his match. They're finally separated by NWA officials, though Jarrett is then told he forfeited his match, despite being attacked by Hall.
Don West's jacket is red with black pinstripes. It's not as godawful as last week's but it's not great.
Ladder Match to Determine the #1 Contender For the World Heavyweight Championship: Malice (with James Mitchell and the Disciples of the New Church) vs Sabu.
Malice and company come out to little reaction. No one is quite sure what's going to happen since the NWA arbitrarily took Jarrett out of the match.
James Mitchell gets on the mic and he looks very smug. He says that he regrets announcing that due to unforeseen circumstances, Jeff Jarrett will not be able to bleed tonight. He says that Malice is willing to wash his hands in another victim's blood and extends an open challenge.
Before much more of this charming tirade and the lights go out and when the lights go back up, it's Sabu! The homicidal, suicidal, genocidal maniac of the original ECW. The crowd goes nuts! Apparently, Sabu was supposed to make his debut later in the evening, but crap happens.
Given the participants involved and the nature of the match itself, this is NOT a showcase of fine wrestling skills.
Unlike most ladder matches, the contract for a title shot seems like a distant second to just letting Sabu and Malice beat the hell out of each other. We were a good five minutes into the match before the ladder was even touched by anyone and another two or three before anyone made an attempt to get the contract. Malice is a good, if not very refined, wrestler and showed off a lot of impressive skills, but Sabu is just…not good. He's good at finding ways of bleeding and breaking bones, but he's not a great wrestler and it tells compared to Malice.
Compared to WWE, spots off the ladder have been few and far between. Again, the title shot is being treated as a VERY distant second to just letting two guys beat each other up.
Ah, we finally get the 'Push the ladder so that the person on it lands on  the conveniently placed table outside' spot, which gives Sabu time to climb the ladder and get the contract.
Winner: Sabu. James Michell and his crew are not happy about this and attack Sabu from behind, but Sabu's dealt with crazier people than this bunch and fights back, but the numbers game is a little too much.
Comment: To me, it's never a good sign when a title shot isn't as important as letting two guys, who aren't the best wrestlers, fight. They could've had this match without the title shot on the line and made the title shot match between Hall and Jarrett.
Backstage, the NWA officials are STILL fighting with Jarrett, who refuses to leave without the title shot he was robbed of. It's hard to understand what's being said, but no one's happy. I'm on Jarrett's side a little, here, the NWA had no right to just arbitrarily strip him of his title shot over a backstage fight. If they didn't want him in the match, they shouldn't have scheduled it.
Back at ring side, the ref is helping Sabu to his feet after his beatdown when AJ Styles comes out. AJ doesn't look like he's in a good mood. Apparently, he wants to talk to Jerry Lynn about what happened last week, but Lynn seems to be in a fighting mood tonight, and tells him to shut up, but apparently, Lynn will tell us why he decided to beat up his tag team partner.
Basically, Lynn's mad that he's getting showed up by Styles, who is younger, and a little more talented than him and he thinks that Styles is a glory hound, even though Lynn was the one who tapped Styles to be his tag team partner. He also seems to be bitter over Styles beating him for the X Division title.
Styles doesn't look like he can believe that someone he seemed to have a lot of respect for is acting like this, but the story seems to be making Lynn a bitter veteran who is getting passed by the younger generation and doesn't like it.
Styles seems to take Lynn's criticism to heart and agrees to basically play junior partner to Lynn, despite being a double champion. Lynn seems placated and turns his back, only for Styles to pay Lynn back for last week with a kick upside the head and a beatdown of his own, ending in a Styles Clash. Safe to say, this issue isn't over. All of the commentators seem to be on Styles' side, pointing out that Styles earned both belts.
Backstage, Goldilocks is trying to get an interview with Jasmine St. Claire and we get a recap of the impromptu lapdance that made Jeremy Borash the most envied man in the building.
Goldilocks tries to interview Jasmine, only to be yanked away by Francine, who then proceeds to attack Jasmine. What follows is a really lame fight that lasts about ten seconds and Francine was left standing.
We're told that the title match between Shamrock and Sabu will be next week on TNA. That should be…interesting.  Back to the ring for our next match!
K-Krush vs Norman Smiley
K-Krush is out first to a decent pop. Apparently, his match against Hervey Sadler was a big hit with the fans and wrestling press and helped get TNA some attention.
Krush cuts a promo on the audience and fans at home and says he looks like a star and sounds like a star on the mic. The audience seems to be getting behind him…a little. Krush then asks that with all the tools he has, why isn't he the biggest star in wrestling? He then gripes about having to work with Hervey Sadler. He then asks why WWF/WWE let him go and I think I know where this is going.
Yup, he's going there. H hasn't said it yet, but he's basically saying that he's not a bigger star because WWE and TNA don't want to promote a black man. Surprisingly, a lot of the crowd seems to be behind him, despite his heelish efforts. Krush vows to take what's his and spit in the face of anyone who gets in the way and that the truth will no longer be denied.
(So that's where the name came from)
So, with that out of the way, it's time for Krush's opponent, Norman Smiley, to come out and he gets a bigger pop.
I really want to like Smiley, he seems talented and I've heard good things about him, but he's not wowing me. This is a very acrobatic match, but Krush is more interested in winning than anything else, which is good.
This match doesn't take very long and ends with K-Krush hitting what looks like a sloppy sit out Brainbuster on Smiley for the three count.
Winner K-Krush by pinfall. Afterwards, K-Krush attacks Smiley and beats him with his belt and actually does a rough hanging of Smiley over the top rope with the belt. Norman Smiley's wife comes to the rescue and gets accosted by Krush instead before security comes in.
Comment: I'm not really sure what the point of this match or the aftermath was.
Backstage, Goldilocks is trying to get an interview with Puppet the Midget Killer (I swear, it's what she said!). Only Puppet is playing Oscar the Grouch (seriously, he's in a trash can).  Puppet wants some privacy and Goldilocks is perplexed by what he's doing in the trashcan. Puppet seems to think Goldilocks thinks he's spanking the monkey and makes some crude sexual innuendos that someone hiding in an easily overturned trashcan probably shouldn't be making. Goldilocks is not impressed with this. Puppet says that what he's really doing his putting his game face on and says he's suffering from PMS: Pissed Midget Syndrome.
(:eyeroll: Trust me, dude, you wouldn't survive REAL PMS, never mind an actual period)
To her credit, Goldilocks tries to keep this interview going and asks about Puppet's opponent tonight, Meatball, the World's Largest Midget. Puppet is insulted by Meatball and says he's going to wrap his six inch pythons around Meatball's neck and choke him out. He then hits on Goldilocks, who is NOT interested and calls his 'python' a garden snake.
(Get him, girl!)
Not surprisingly, given how she's been treated, Goldilocks is over this backstage interviewer gig and says that she's leaving when her singing career takes off. To give her further reasons to get the hell out of Dodge, she finds the Dupps making out on the floor, or at least Hat and Fluff. Blond Dupp doesn't seem to be paying attention to anything but the lighter he was playing with. Goldilocks is about done with this when Blond Dupp starts to compliment her and then gets fascinated with his lighter again, then he compliments her lips but he's not talking about the ones on her face.
(EW! Get out of there, girl!)
ANYWAY, it seems to be time for our next match.
Don West says that Jerry Lynn and AJ Styles will either have a one on one match against each other or a tag match, it wasn't clear.
The Flying Elvises vs Elix Skipper and Christopher Daniels
Elivii are out first and to a minimal reaction and their moves still suck. We get a recap of the Flying Elvises run in at the end of last week's show.
Their opponents are two guys who got beat up by the Elvii last week.
This match is pretty fast and furious. Both teams have a legit bone to pick over last week, but Elvii are in control right now.
Siaki is so confident in success that he actually leaves Estrada to handle things in the ring, so he can run his mouth on commentary.
This isn't as good a match as last week's but it's still very good. Siaki keeps going back to the commentary table.
Daniels gets tagged in and cleans house. I have to say that there's a lot of whiffing.
This is one of those matches where you can't look away or you'll miss something. The ref misses a pin attempt because he was distracted by Daniels and one of the Elvises and it gives the Elvises the edge to get a win.
Winner: The Flying Elvises by pinfall.
Comment: I'm not wowed by this match. It just…didn't work for me. There was a lot of whiffing showing light (showing that a move is staged).  Suddenly, the Dupps come out and break 2x4s over the heads of the Flying Elvises. The Dupps are quite pleased with themselves and there's kisses for every cousin.
One of the TNA girls has a visitor: T.O., one of the little people wrestlers, and he's having a blast.
Backstage, the long-suffering Goldilocks is doing an interview with K-Krush and asks about the incident with Norman Smiley. K-Krush threatens Goldilocks, but is attacked by Scott Hall, who is still out for blood. I find it odd that Hall is allowed in the building and Jarrett was thrown out. Hall makes the comment of '2 down, 1 to go', meaning that Brian Lawler is next on the hit list.
Back at the ring, it's time for some midget wrestling action.
Meatball vs Puppet
So, we get our first look at Meatball, and he's a big little dude. Apparently, Meatball is a bottomless pit, Tenay complains that he's starving because Meatball had eaten everything in catering within ten minutes and is still hungry.
Puppet is out next and he gets an okay pop.
This match is weird. It's not a squash, but it's not great. Meatball wastes perfectly good food kicking Puppet's ass, even has his own mini shopping cart. Puppet turns the dinner table and drops a full thing of flour and a watermelon on Meatball's head.
I'm ready for this mess to end. Thankfully, Puppet gets the pin and can continue his anti-midget rampage.
Winner: Puppet by pinfall.
Comment: That happened and I'm glad it's over.
T.O is still with the TNA girl and he's loving it. The dancer doesn't seem to mind until T.O. gets too handsy and nearly pulls off her top.
After all that, Jasmine St. Claire is back, soaking wet and not happy about what happened with Francine. Borash and the ref make idiots of themselves trying to open the ropes for her. Apparently, we're either having a match or the ref is from the Puppet/Meatball fiasco and just stayed at ringside for the next match.
Jasmine gets on the mic and calls out Francine. Okay, so this is a match.
Jasmine St. Claire vs Francine
Francine doesn't get Borash and the ref fighting over helping her into the ring.
If you're expecting a match with skills like the ladies of today, you're in the wrong place. This is a catfight that could just as easily be happening on Jerry Springer. Jasmine seems intent on ripping Francine's hair out  or her top off.  She gets the top off, at least. Francine gets her back by ripping off Jasmine's shorts, thankfully there's a thong underneath.
Francine takes off her belt and starts spanking Jasmine, for lack of a better word. Blue Meanie, who is almost unrecognizable from his ECW and WWE years, gets in the ring and dares Francine to hit him, which she does. Meanie retaliates with a DDT on Francine, which incenses the commentary team, who didn't seem all that bothered by Goldilocks' treatment, but it may have been because none of the wrestlers actually touched Goldilocks.
Ed Ferrara is so angry that he goes to Francine's aid, despite Francine beating his ass over the last few weeks. Francine is taken away on a stretcher.
Backstage, Goldilocks tries to get an interview with Low Ki, but Low Ki isn't interested and walks away.
We get a tale of the tape for Low Ki and Styles.
X Division Title Match: AJ Styles vs Low Ki
Low Ki gets a good pop. I'm still not sure what will happen to the other contenders if Low Ki wins. Styles gets a good pop.
Ed Ferrara, who had been tending to Francine, is back and gives us an update on her condition. He sounds really upset, but I'm more interested in the match than in his Francine obsession.
This match starts off really good, lot of solid mat work before the fists start flying. This is easily the most alive match of the night.
This match is really amazing. Low Ki and Styles work really well together and the contrast in their styles works here. I have to keep reminding myself that Styles is in his fourth year as a pro and so isn't as smooth in the ring as the AJ Styles I'm used to watching in WWE.
One of the things with the X Division as it is in 2002, when it was basically the Cruiserweight Division, is that you can't take your eyes away for very long or you'll missing a lot.
I think I've said before that Low Ki scares me and I'm not sure why. He's extremely talented, but there are times when it seems like he's not as careful as he should be when doing spots.
Whoa! Styles countered a corkscrew move by Low Ki in to a Styles Clash and that's three!
Winner: AJ Styles by pinfall.
Comment: That was a really good match. Both guys looked great and put on a heck of a show.
I really thought this was the main event, there's been no word about another match.
As AJ's leaving, he gets speared by Jerry Lynn, who apparently didn't like getting a taste of his own medicine earlier in the evening. Lynn hits his piledriver again before going to the ringside area and pulling out a ladder, indicating what kind of match these two are probably going to have next week. Lynn basically throws Styles on and into the ladder several times, probably trying to soften him up for their match next week. Finally, Lynn leaves and Styles is barely moving.
Okay, apparently there's still some more show left.
Now it's time for our actual main event.
Brian Lawler vs Scott Hall
Lawler is out first to a not positive reaction. Lawler gets on the mic, the crowd is rubbing the fact that he's Jerry Lawler's kid in his face. The more he gripes about it, the louder they get. He decides to drop some facts about his dad. 1. His dad's been married three times, which is only a big deal if you lived in the 1950s. 2. Each wife was younger than Brian. Including Brian's own mother, I guess. Even the commentators are lost on this one. 3. Brian left a ticket for his dad to come watch him wrestle, but Lawler's not here and Brian accuses his dad of being a pedophile. We don't get to hear the next line of BS because Hall's music hits, to Lawler's anger, but he's so busy trying slander his father and mocking Hall's legit substance abuse problems to realize who's behind him. Turn around, dude. Or maybe don't.
Hall's getting tired of being sneaky but he's being patient. FINALLY, Lawler turns around and this match is on.
Hall is pissed, and lays into Lawler. This quickly goes outside the ring, with Hall smashing Lawler into any surface that could do some damage.
Lawler seems to be over this and tries to head for the back, but Hall is after him and beats him up on the ramp.
Lawler keeps trying to escape and finally manages to get the upper hand in this match, ramming Hall's head into the ringpost.
The crowd keeps reminding Lawler of being Jerry's kid and it's pissing Lawler off and he's taking it out on Hall.
This match is actually pretty good, much better than I was expecting, but it just feels flat after the X Division match and the aftermath.
Lawler take some time to run his mouth on the mic some more, which gives Hall some time to get his bearings back, but Lawler gets the upper hand back quickly. Lawler goes for the Hip Hop Drop, but Hall stops him and is back in control.
I keep getting the feeling that Jarrett's lurking somewhere, given how the night started. K-Krush comes out to get him some of Hall, but Hall sends him outside. Hall hits the Razor's Edge and that's the ballgame.
Winner: Scott Hall by pinfall.
K-Krush comes back again and nearly gets a Razor's Edge but a low blow from Lawler breaks that up. Lawler and Krush give Hall a wedgie before beating him up and throwing him outside where Krush hangs Hall from the middle rope with his belt again. Officials come out to break things up and send Lawler and Krush to the back.
A stretcher is brought in and Hall gets on it, but I still think Jarrett's lurking. Sure enough a guy, who looks like a doctor from a distance turns out to be Jarrett, wielding a steel chair and swings it at everyone in sight, but specifically, Hall. The show ends with Jarrett standing tall over everyone.
Comment: I'm honestly surprised Hall got a cleanish victory over Lawler. I figured Jarrett would interfere somehow. Still, this match felt flat after the X-Division match. I think the title match should've gone last.
Overall Comments:
So, how was Week 5 of NWA-TNA? This show was a little flat to me. There was about as much talking as there were matches and most of the matches weren't anything to write home about.
The ongoing issue of Jarrett vs the NWA is becoming baffling on a level that even Austin vs McMahon didn't reach. The fact that Jarrett was just stripped of a match within minutes of it being announced for really no good reason, is just silly. It still begs the question of whether Jarrett's a top heel or a really unlikeable babyface. Both sides got an argument here.
I really hope that Brian Lawler talked to his dad before doing this heel run and that King's okay with the things being said about him, because it's just hard to listen to a child bash their parents, even in a scripted setting, when you know that that parent worked very hard to give their child a good life.
My ongoing issue with the way women, specifically Goldilocks, are treated on camera is still going. I'm not sure what kind of person finds this 'edgy', but it's not good. My hat is off to Francine for taking that DDT from Blue Meanie, she sold it like a champ.
My second big issue this week is the NWA Title. I will admit that Shamrock's title reign hasn't been a barn burner, but the fact that Shamrock wasn't even on tonight and that the #1 Contender spot was a distant second to two guys beating each other up bothered me. I still think Malice vs Sabu should've been a separate match from the #1 Contender match.  I'm not expecting much from Shamrock vs Sabu next week, but maybe I'll be surprised.
The third big issue is the rushing of the Jerry Lynn/AJ Styles storyline. I get that it would be very easy for a veteran like Jerry Lynn to feel out of place and out of step with the younger guys, and to resent it, but it feels like the feud between him and Styles is being rushed without much of a build. I wish we could've had more of a slow burn with this feud.
Stinker: K-Krush vs Norman Smiley. I still have no idea what that was all about.
Snoozer: Flying Elvises vs Daniels/Skipper. It was a boring X Division match. Something I never thought I'd say.
Match of the Night: Styles vs Low Ki. This was a really good match overall. I still find myself getting a little frustrated with Styles, but I keep reminding myself that in 2002, he was still pretty early into his career and wouldn't be as smooth in his moves as he is in 2018.
Final Thoughts: This felt like a filler episode. It filled time but didn't' move much of the story forward.
---
Always Use Your Head and visit the official Pro Wrestling Tees store for The Chairshot All t-shirt proceeds help support the advancement of your favorite hard-hitting wrestling website, The Chairshot!

---
NWA-TNA Episode 4: Moving Forward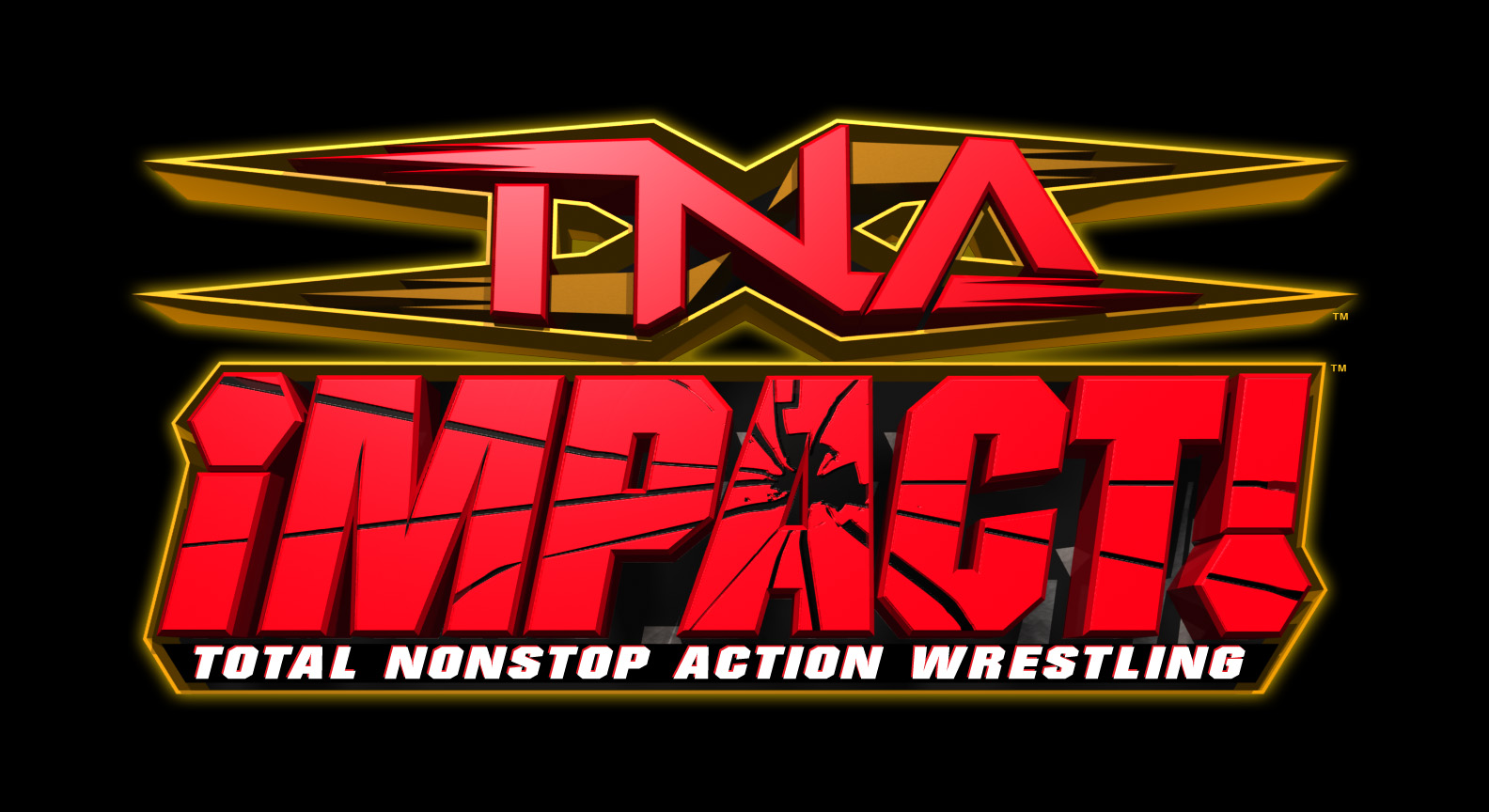 In this episode, TNA is looking to pick up the pieces after last week's chaos. We'll see what fallout there will be for Jeff Jarrett after his actions in last week's tag match. The new NWA Tag Champions will face their first challengers in the Disciples of the New Church, Ken Shamrock will defend his NWA World Heavyweight Championship against Omori, K-Krush will face Hervey Sadler, and much more. So, let's see how they're doing!
Opening:
The pyro was delayed a bit, but we get it. Mike Tenay welcomes us to the show and gives us a quick rundown of the evening's proceedings: Two World Title Matches (Heavyweight and Tag, I'm assuming) and six of the top cruiserweights will fight to be the #1 Contender to face AJ Styles for the X Division Championship.
Not wasting any time, our first match is starting up.
NWA Tag Team Championship Match: AJ Styles and Jerry Lynn vs Disciples of the New Church (with James Mitchell.
Disciples of the New Church, Slash and Tempest are out first to little reaction.
We get a recap of the Tag Team Tournament, including the beatdown of Storm and Harris, who are probably selling their injuries, because they have a good case for being #1 Contenders to the Tag Titles, given what happened last week. Lynn and Styles get a great pop and there still seems to be a little…dissention in the ranks. Styles seems a lot more excited than Lynn, but that might just be Lynn's personality. I believe I said last week that Malice wasn't ready for primetime, well neither are the other members of the New Church. Slash and Tempest have great looks for their gimmicks, both have great moves, but Lynn and Styles are totally outclassing them.
One thing the Disciples are doing right here is keeping their moveset simple, though Tempest just hit a plancha back into the ring and onto Styles that was pretty impressive. This match is pretty back and forth, Tempest hit a rather rough looking hurricanrana on Styles that I wouldn't suggest he ever do again. Styles hits a springboard dropkick that bring Slash and Lynn in and we have chaos. Lynn and Styles are a great team. Lynn is doing a great job of keeping things going. We get things under control and we're back to Styles and Tempest. New Church seems to have decided that they're tired of playing nice, but their cheap shot attempt doesn't work. Tempest hits an impressive Death Valley Driver that Styles kicks out of.
Okay, Slash and Tempest are impressing me here. Lynn tries to help Styles, but somehow the ref ignores the blatant double team to yell at Lynn. (It's a good thing I know this is a work because all these refs would be fired for incompetence. It seems that Styles is taking all the punishment to make up for not doing a lot last week in the tag match. He sends Malice head first into Tempest and tags in Lynn, who just starts tearing up the place. Malice does the most leisurely run-in I've ever seen and gives Tempest the opening for a low blow. Tempest goes for his sloppy hurricanrana from the top turnbuckle again, but Lynn catches him and shoves him to the floor.
Tempest goes for the Death Valley Driver again, but Lynn executes a rough looking counter and hits the piledriver, but Malice does a better run in before he can go for the pin. Styles tags himself in right before Malice pulls Lynn outside. Styles hits the Corkscrew Senton and gets the pin. Oddly, Lynn isn't happy about this or he's not happy about how Styles did things. Lynn won't get in the ring to celebrate with Styles and stalks off. We've got the seeds of a feud starting.
Result: Styles and Lynn win by pinfall.
Comment: That was a good match. I have to slightly modify my comment about The Disciples not being ready for primetime, they both have the makings of top heels, but they still need some work. The planting of the seeds for Styles vs Lynn is interesting. While I appreciate TNA promoting other NWA territories, I don't think doing that while showing the TNA girls dancing is such a great idea.
Tenay and company are giving us a recap of Jeff Jarrett's antics last week, but I can't take my eyes off the godawful purple-with-black pinstripes suit jacket Don West is wearing. Tenay says that they're going to try and get Scott Hall on the phone. We get Hall on the phone but he's a little hard to understand, but he promises vengeance on Brian Christopher, K-Krush, and Jarrett.
After that, we're on to our next match.
Brian Christopher vs Norman Smiley
Christopher is out to a loud round of boos. The commentators seem to realize that Hall made a huge mistake in having Christopher as a tag partner because Christopher and Jarrett grew up together in the business and we get the first mention of Christopher being Jerry Lawler's son, which was never acknowledged by WWE until the Cole/Lawler feud. Christopher gets the mic but the crowd is making too much racket to hear him very well.  He says that there comes time in everyone's life when they make the transition from a child to an adult, a child to a man and that he's been labeled a child. More than that, he's been labeled 'Jerry Lawler's son'
Girls make that child to adult transition too and 2. You are Jerry Lawler's son, like it or not.)
He then says he's lived his whole life in his dad's shadow and that he always hears that the only reason that Brian Christopher is in the wrestling business is because he's Jerry Lawler's son. He says that he calls bulls**t. He says that after being in the business for fourteen years, he can finally say 'Screw Jerry Lawler'. That does NOT go over well with the crowd. Christopher says that the crowd has never been in his shoes. He then bashes his father and says that Lawler was never a father at all. He wanted someone to look up to but his dad was never there. (Brian, he was trying to make a living).
Christopher says that all that changed last week at the expense of 'Hey, yo' because last week he kicked some ass and rode off into the sunset and that he feels good and can tell his dad to go to hell. (I hope he told his dad about this promo before doing it) This promo is quickly turning whiny because Christopher complains that his dad was never around when he needed him because he was too busy giving his attention to the wrestling business and Vince McMahon. This makes no sense to me because if Christopher's been in the business for fourteen years, he would've debuted in 1988, before Lawler went to WWE in 1992. (Okay, someone come shut him up) Christopher says that from now on it's going to be all about him and that he's going to make himself famous and that it's going to be all about Brian Lawler. (Huh, he tells his dad to f**k off, but decides to use the Lawler name) Well after all that, Brian's opponent finally comes out and it's Norman Smiley, who gets a much nicer welcome from the crowd.
Lawler gets the jump on Smiley and stomps the hell out of him. Lawler seems to be relishing his heel role, but he's still playing to the crowd too much. Smiley gets his bearings and takes it to Lawler, but his moves are a little slow. Okay, I have no idea what is going on, but the crowd does. Lawler hits a NASTY DDT and gets control of the match back. This match isn't great. I'm not familiar with Norman Smiley and this match is not leaving a good impression. Lawler played the crowd for a good minute before heading for the corner and Smiley didn't move. Christopher hits the Hip Hop Drop, and gets the three count, even after playing to the crowd again. Afterwards, Lawler gets the mic and tells Scott Hall that he hopes he was watching the match because he's next on Brian Lawler's list.
Winner: Brian Lawler by pinfall.
Comment: The promo by Lawler was about the only good thing about this match and I have my issues with that.
We go to the back where Goldilocks is trying to catch up with Jarrett and the NWA VP Behrens. Jarrett thinks he's got a title match against Shamrock tonight and the hapless Behrens is trying to explain that not only does Jarrett NOT have a title match tonight, he doesn't have a match at all. Jarrett says that he's the #1 Contender, which is news to everyone. Behrens tells him that he doesn't have a match. Jarrett is livid and grabs Behrens and demands the match that only he thinks he has. Behrens also implies that Jarrett was behind what happened to Jim Miller (the NWA President whose name no one could remember last week) and if he (Behrens) can prove it, Jarrett will be suspended. Jarrett basically tells Behrens to suck his d**k and storms off.
While all that was going on, we kept hearing another argument going on off camera. From the upshot, it sounds like someone has an issue with Jerry Lynn.  We go black before Goldilocks can see what's going on, and when we come back, we're back at ringside for the next match. Up next is K-Krush vs Hervey Sadler, which already sounds like a trainwreck.
K-Krush vs Hervey Sadler
K-Krush is out to a loud round of boos and he doesn't like it. He says that this is the last time he's coming to 'Trashville' (Nashville) because the fans are a**holes. He insults the crowd some more but I'm not totally sure what he's saying. He threatens and insults anyone waving a NASCAR sign and generally gets the crowd good and pissed off. Sadler comes out with his pit crew and a checkered flag because…I honestly don't know. Even the commentators think Sadler's an idiot for agreeing to this match, but they admire his guts. We start with trash talk and shoving. Apparently, someone has been giving Sadler some training because he shows some moves, but Krush ain't having it.
This match is okay, Krush really plays up the arrogant heel with Sadler, who is basically a ragdoll that kicks out. Finally, Krush gets tired of this and locks Sadler in the Figure Four and after several minutes, Sadler turns it over, but Krush gets to the ropes. Krush goes for a Frankensteiner, but Sadler counters with a sit out powerbomb. Finally after a near fall and a failed dropkick, Krush uses a double leg takedown and feet on the ropes to pin Sadler for the win. Afterwards, Krush cheap shots Sadler for the hell of it.
Result: K-Krush by pinfall, with an assist from the ropes, but because of the cheap shot, the ref reverses the decision and gives the win to Sadler, because cheap shots after a match NEVER happen in wrestling.  :eyeroll:
Comment: I hate it when celebrities or non-wrestling athletes wrestle and Sadler did a good job, but Krush needed to win this one to maintain the respect of wrestling, the reversal was a stupid move that really did nothing but keep Sadler from looking stupid, which should not have been a problem since he had no business being in a wrestling ring.
Moving on, we get our first look at Omori, who is warming up for his big match. Alicia comes up and gestures to him and Omori pulls a handful of bills out of his bag. West and Tenay demand an answer from Ferrara, who tries to demure, but Ferrara will only say that he'll tell them later.
Coming back from commercial, it's time for our next match.
Hot Shots vs The Briscoe Brothers
 The Hot Shots, a generic looking pair of blond guys are out first and their opponents, another pair of generic looking guys, only these two are bald, are already in the ring and promptly bail out. According to the commentators, the generic bald guys are the Briscoe Brothers, and I only heard one of the names, but it sounds like it's the same Briscoe Brothers that have become legends in the indys. This match is surprisingly good, this may be a tryout match for both teams and they're making the most of it. It's a little hard to keep up with the action and type, but it is fast and furious, and very fun to watch. For some reason, Slash storms the ring and take out all four competitors before throwing them all out of the ring.
Result: No Contest due to Malice's interference.
Comment: While I get the reason why they had Malice do the run-in, it ruined the makings of a great match.
James Mitchell comes in and says that they aren't leaving until the blood of Ken Shamrock is on the hands of Malice, because, apparently, they didn't get the memo that Shamrock won fair and square last week and says that Malice will hurt everyone in the arena unless Shamrock comes out. To prove their point, they grab some random TNA tech person, but before the beating gets anywhere, Shamrock comes out and is in big trouble, but Omori, who doesn't want to lose out on the title shot he flew in from Japan for, comes to Shamrock's aid and the send the Disciples of the New Church running for the hills. Shamrock and Omori face off and it almost looks like it'll come to blows, but we are sent backstage to the forever put upon Goldilocks.
One of the Dupps is kissing Fluff Dupp, who is still his cousin, in case you were wondering. Goldilocks is wearing a cowboy hat for some reason and is looking very disgusted by the whole situation. She asks the Dupp NOT trying to have sex with his cousin about their match with the Flying Elvises and asks how they plan on dealing with that, but the other Dupp is more interested in picking his nose. Other Dupp scoffs at the idea of 'strategy' and then uses horny coon dogs as a metaphor for what they plan to do with the Flying Elvises, which I hope doesn't involve humping their legs.
Goldilocks is disgusted and still has to deal with the Dupp who had been making out with Fluff earlier, while the other Dupp cops a feel on Fluff in the background. (I couldn't make this up if I tried!) Hat Dupp's promo makes even less sense than the horny coon dog promo did and Goldilocks is about over all of this.
Back to the ring, we're onto our next match and there's a problem with the music. For some reason, a woman is coming out to the ring. She's identified as Jasmine St. Clair of ECW. Ferrara and West say she's a 'movie' star, but I don't think porn really counts in this situation. Why she's here is a mystery to everyone, including Borash.
Jasmine grabs the mic and shoves Borash away. Jasmine says she's been watching TNA for three weeks and for three weeks she's been waiting to see some ass, since everyone knows what the letters T 'n A stand for. Everyone, including Borash and the commentators are excited for this. She tries to demure since she interrupted the tag team match, but no one really cares. The ref scheduled for the Dupp match shoves a chair into the ring. Apparently, Ms. St. Claire doesn't like to dance without a partner and hauls Borash into the chair and gives him a lapdance, making him the most envied man in the building.
Before this gets too far, NWA VP Behrens tries to stop it and gets speared by Ferrara, while Jasmine keeps dancing. Behrens isn't giving up and covers Jasmine up and makes her leave, despite the efforts of Ferrara and Borash, who now has to get both his brains back on business. Tenay asks Ferrara about the spear and Ferrara claims he thought it was a fan. They are in the Bible Belt, so a fan being offended by a striptease isn't the stupidest thing ever heard of.
Dupps (with Fluff Dupp) vs Flying Elvises (Jorge Estrada and Sonny Siaki)
The Dupps finally come out and no one's happy to see them, or they aren't happy to see the guys, Fluff is very over. The Flying Elvises are out next, and they're a little more over with this crowd. Apparently, no one told the Elivises how the real Elvis actually moved or Estrada's just a really bad dancer because his Elvis moves are the pits. Elivises get the jump on the kissing cousins and we're off. For some reason, Mortimer Plumtree comes out, with either a paddle or a tennis racket, and seems to be assessing the situation before joining the commentators.
I'm not sure what to call this match. Interesting is putting it nicely, a collision is a little more accurate. There is a real style contrast and it's not meshing very well. It looked like Blond Dupp had the thing won until the ref realized that the Elvis in question had his feet on the ropes. There's some shenanigans with the Elvises and and Hat Dupp that nearly gets the Elvises a win. Never mind being nice, this match is a mess. Siaki badly botched a moonsault that looked like he really hurt himself. Somehow, Siaki and Estrade pull off a switcheroo and get the pinfall on Blond Dupp.
Result: Flying Elvises by pinfall.
Comment: How sad is it that the attempted striptease was a better segment than this match?
We go backstage and Lynn and Styles are having a fistfight, why is anyone's guess. Lynn drops one of the belts on Styles and calls him a 'glory hound' before storming off. Guess we're short a Tag Team Champion.
Now it's time for the NWA Heavyweight Championship match.
NWA World Heavyweight Championship Match: Ken Shamrock vs Omori
Harley Race is coming to the ring to represent the NWA, for some reason. Omori is out first to a minimal pop. Shamrock gets a great pop. This match starts out better for Shamrock than last week against Malice, Shamrock's actually getting in some moves, but Omori isn't doing well. Omori finally gets some offense in, thank heavens. This match is a lot more interesting than the title match from last week, but the contrast in styles of Shamrock and Omori is a little hit or miss. That said, Omori is a very good wrestler and is holding his own.
Just when it looks like Shamrock might get Omori to tap to the ankle lock, Jarrett runs in with a chair and lays out Shamrock and Omori. Harley Race tries to intervene and gets whacked with the chair for his troubles. Security comes out but after a couple of their guys get KO'd, the rest stay out of the ring. Bob Armstrong, who just watched his son Scott, who was the referee, get leveled by Jarrett is LIVID and I think he just told Jarrett that he's being suspended. Jarrett is demanding the title shot that he thinks he was promised. Harley Race is back on his feet before Shamrock or Omori. Everyone's more worried about Harley Race than the two wrestlers that took several chairshots.
Result: No Contest due to Jarrett's interference.
Comment: The match was okay, but it definitely felt like they were just waiting for Jarrett or the Disciples of the New Church to come out.
Backstage, Goldilocks is trying to talk to Jerry Lynn, who is rocking back and forth while crouched against a wall. Goldilocks tries to get an explanation from Lynn about what happened, but Lynn tells her to suck his d**k and leaves. As Goldilocks gets up to leave, she bumps into James Mitchell, who promptly calls her the Whore of Babylon. Goldilocks is NOT happy about this and Mitchell changes tactics, asking her, in a very condescending way, to tell Jeff Jarrett, if she sees him, that he (Mitchell) really wants to talk to him. He tries to couch it in the supposition that Jarrett is about to commit a sin and he can't allow that and compares himself to God, which Goldilocks doesn't appreciate. Mitchell says that if Jarrett won't come speak to him, he can be the bearer of light or the bringer of great darkness. He then threatens Goldilocks by saying she can either lose the smirk or have it cut off. As Goldilocks is dealing with that, she, and we, hear some muffled yelling. Going to investigate, we find Bill Behrens, NWA Vice President, tied up and marked like Jim Miller was last week.
Six Man Match To Determine Ranking for the X Division Title Contenders: Low K vs Elix Skipper vs Kid Romeo vs Tony Mamaluke vs Christopher Daniels vs Jerry Lynn
We get the rules for this: Your ranking depends on when or if you are eliminated. First man to be pinned or submit becomes the #6 Contender for the X Division Title, second man is #5 and so on. Last man standing is the #1 Contender, though no mention is made of what happens to the rankings if the #1 Contender beats Styles. The commentators point out that if Jerry Lynn wins the match, he becomes the #1 Contender against his own tag team partner, who he just beat up backstage. Another wrinkle: You have to stay on the apron and tags can't be refused.
Not surprisingly, this match is fast and furious, so it's a little tough to follow, plus, I'm not familiar with most of the competitors, so I'm having trouble telling who's who. Jerry Lynn seems to be the target of the other competitors, either due to his skill, having wrestled earlier, or what happened to Styles. Elix Skipper just had a botch. It looks like he was supposed to wrap his arms around the ropes to counter a move by Low Ki, but he missed and fell out of the ring.
Elimination #1: Jerry Lynn by ten count because Lynn didn't stay on the apron, so he's at the back of the line for a X Division title shot.
Elimination #2: Tony Mamaluke by pinfall by Elix Skipper
Elimination #3: Elix Skipper by pinfall by Christopher Daniels.
Elimination #4: Kid Romeo by submission to Low Ki.
Elimination #5: Christopher Daniels by pinfall to Low Ki.
Winner: Low Ki by pinfall after a Fisherman Buster…I think that's what they called it. While Low Ki and the fans are celebrating, the Flying Elvises, who were not invited to be part of this match or the X Division Championship Round Robin, storm the ring and beat everyone up. Afterwards, Sonny Siaki grabs the mic and tells Tenay that they weren't invited to the match and that they ARE the X Division and if the NWA doesn't want them involved, screw them.
Back in the ring, Elix Skipper has come back and is fighting Jorge Estrada, but Sonny Siaki saves his partner. Tony Mamaluke and Kid Romeo storm in and the Elivises clear out.
 Comment: This match was amazing! All six guys did a great job and the six man did feel like they were just putting guys in to make the match longer, every guy looked like they could've won the match. The elimination of Jerry Lynn was odd, it was probably to protect Lynn from taking a pinfall, but a count out elimination was strange because NO ONE else was counted out.
Next week: AJ Styles will have an X Division Championship Match against Low Ki, Scott Hall will face Brian Lawler, Puppet will be back and facing the World's Largest Midget, Meatball.
While all this is going on, Jeff Jarrett comes out again, chair in hand, still looking for the title shot he thinks he's owed. He yells at Tenay and vows that he WILL get his title shot next week. He insults the Tennessee Titans and gets into what I hope is a worked altercation with some members of the aforementioned team. This must be a work because one member of the team has the worst looking punches I've ever seen. James Mitchell and his crew come running to the rescue, but Jarrett's had enough of this nonsense and is swinging his chair at anything moving, including the Disciples. Slash attacks Jarrett and it is complete and utter chaos. The show ends with Slash and Jarrett fighting among the fans.
Overall Comments
So, how was TNA now that we're past the first few introductory episodes? This was a really good show overall. They're ironing out the awkward spots and things seem to be running much more smoothly. One major issue I'm still having with TNA is the treatment of women. It's easy to write off the treatment of Goldilocks as just how things were in 2002, or that it was TNA being 'edgy', but it's more than that. Whoever was writing for TNA at this time had serious issues with women and what I watched wasn't 'edgy', it was misogynistic and sickening.
The other issue I had was the Sadler/K-Krush match. As someone who doesn't like celebrities and non-wrestling athletes getting in the ring and wrestling, I found the match very hard to sit through. Sadler had obviously taken the time and made the effort to train so he could do the moves and he did a good job, but for him to get a victory over K-Krush was a stupid move that does more for Sadler than K-Krush.
An interesting angle that's developing is the status of Jeff Jarrett, especially after tonight's episode. Is he the top heel or is he a really unlikeable babyface? When the show started, I would've say he's the top heel and I think that's where he's going to stay for awhile, but the issue with James Mitchell and his Disciples of the New Church and the events at the end of the show makes Jarrett look like an extremely unlikeable face.  It'll be interesting to see how TNA builds on this next week.
Another interesting angle is the attacks on NWA higher ups that has been going on the last couple of weeks. The obvious choice would be Jeff Jarrett since he's having so many issues with the NWA. After this week's episode, though, I'm beginning to rule him out as a suspect. It's too obvious and given the comments and actions of James Mitchell and his congregation, I'm willing to be that they're doing it either to set Jarrett up or to get into his good graces, or both.
Stinker: K-Krush vs Sadler. Both guys did a good job but I hated the whole storyline and the finish. In terms of match quality: Elvises vs Dupps or Brian Lawler vs Norman Smiley.
Snoozers: Shamrock vs Omori. It felt like they were just waiting for Jarrett to come out.
Match of the Night: X Division match. That was an amazing match and every guy looked good.
Final Thoughts: I'm really starting to get into TNA and I can't wait for the next episode.
---
Always Use Your Head and visit the official Pro Wrestling Tees store for The Chairshot All t-shirt proceeds help support the advancement of your favorite hard-hitting wrestling website, The Chairshot!

---
Chairshot Classics: NWA-TNA Episode 3 "Tag Team Turmoil"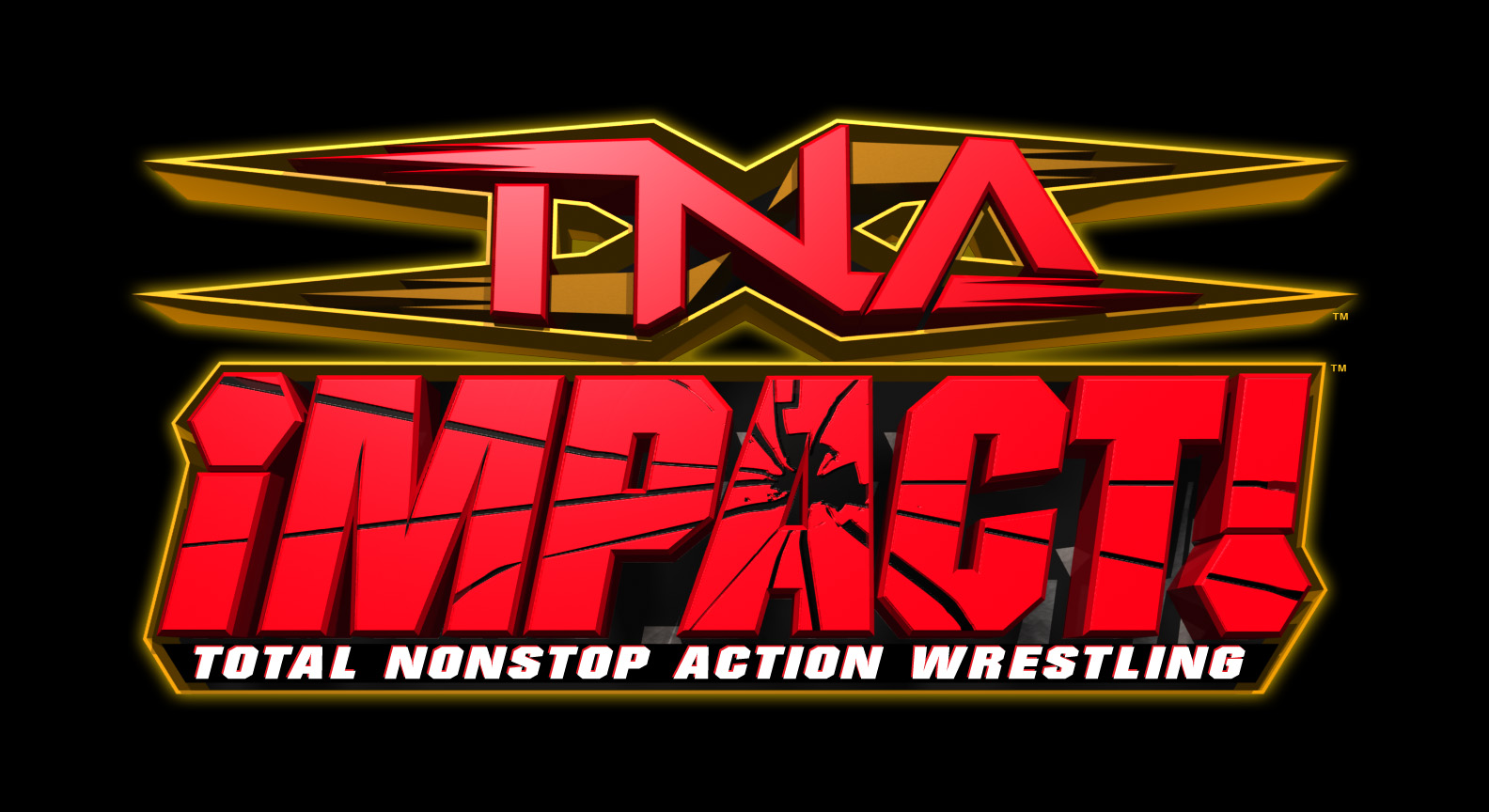 This week, TNA is building on two good shows, and this week is all about the Tag Team Division. We're getting a one-night tournament to crown the new NWA Tag Team champions, Ken Shamrock will be facing Malice (I guess the rest of Guns n Roses weren't available this week for Slash) and AJ Styles will defend his brand new X Division Championship against David Young. Let's see how they do!
Opening
TNA seems very pyro happy this week. There's a sign about the show needing 'Athena'. Don West is wearing an ugly red suit jacket with black pinstripes. We're told that Ken Shamrock and AJ Styles will be defending their titles against Malice and David Young, respectively, as well as crowning new Tag Team Champions and our Main Event is going to be Scott Hall and Brian Christopher vs Jeff Jarrett and K-Krush. Ferrara points out that Jarrett and K-Krush got screwed last week by the 'babyfaces'.
(Gotta agree with Ferrara on this one, that was BS.)
We're introduced to Jim Wilson, who is president of the NWA. Wilson apologizes for missing the first show, he was in Japan on a scouting mission (I think that's what he said). He says that there's a surprise but won't reveal the surprise just yet, but does give Tenay a trophy and welcomes TNA to the NWA.
(I thought they were already in the NWA.)
Tenay gives an awkward thanks for the trophy, clearly he thought they were already in the NWA too, but presses about the surprise. Wilson says that during his tour of Japan, he met a big, 280lb Japanese man and that next week, this gentleman, whose name is Omori will face the winner of the Shamrock/Malice match next week (sorry Guns-n-Roses).
Round 1 of the Tag Tournament: 'Cowboy' James Storm and Chris Harris vs The Johnsons (with Mortimer Plumtree)
Storm and Harris get a HUGE pop. If I remember correctly, this was the start of their run as 'America's Most Wanted'. Storm's got a pistol that's he's shooting off (blanks, I assume).
The Johnsons are back and not looking any better than they did two weeks ago, and Plumtree is every bit as obnoxious. I'm hoping this doesn't last long.
We start with Harris and Johnson #1. I think it's safe to say that the Johnsons are only going win this by dumb luck, because they stink.
This match is…not good. It's very awkward and both teams are trying to find their footing and the Johnsons just…ugh! Thankfully, this is a short one.
Winner: James Storm and Chris Harris by pinfall, they advance to the next round. Plumtree is berating the Johnsons and the Johnsons aren't happy and start to give Plumtree the worst looking chokeslam ever, but then settle on just pushing him down.
Comments: Thank god, that's over. This was awkward on both sides of the ring, but Storm and Harris, even with only being a week-old team, were a lot better than the Johnsons.
Scott Hall comes out, he's not dressed to wrestle, so I guess this is a promo segment. Hall looks like he's had a few cocktails, but before he can get past 'Hey, yo', Jarrett crashes the party. After a 'Hey, yo, my ass' that the crowd seems to like, Jarrett tells Hall that no one wants to see or hear him, which the crowd disagrees with. He tells Hall to take his ass exactly where he came from…bitch.
(Uh…okay, that sounded more awkward than it needed to sound)
Hall says that Jarrett hasn't changed at all. He still talks a lot of smack but he (Hall) doesn't think Jarrett can back it up. He then tells Jarrett 'Don't sing it, just bring it', which sounds like they ripped it right out of Rock's mouth, to be honest.
Jarrett is fine with that and heads for the ring, saying they don't have to wait until later. Unfortunately, Wilson, who seems to have drawn the 'Irritating Management Figure' straw this week. Wilson seems to have forgotten that the NWA stopped being a big deal to anyone about fifteen years ago and was definitely not a big deal eight years ago when Shane Douglas threw the belt down and cut his epic promo when Eastern Championship Wrestling went extreme, and says that Jarrett is not going to run roughshod over the NWA and that Jarrett is going to do what they say. Jarrett seems to find Wilson's delusions of power and authority amusing but backs off for now.
Wilson doesn't know when to shut up and actually seems to think that his word is law, but Jarrett plays nice and backs off. Jarrett's uncharacteristic retreat is quickly explained when K-Krush attacks Hall from behind.
(Okay, now that's how a heel acts.)
Hall quickly gets the upper hand and sends K-Krush out of the ring, but Jarrett's message was sent loud and clear: Hall doesn't only have Jarrett to worry about.
(Okay, is someone not paying the light bill here, because the lights in the building keep dimming).
We get sent back to the back, where Storm and Harris were apparently jumped in the locker room after beating the Johnsons. Storm is a bloody mess. The NWA VP throws everyone, including Goldilocks, out of the locker room with orders for someone to get the EMTs.
Anthony Ingraham vs Monty Brown
Back in the ring, we've got a filler match. Anthony Ingraham is already in the ring and Monty Brown is on his way out to a pretty good pop.
Brown cuts a promo that's a little hard to understand over the music, but from what I can hear is Brown saying that he's there for one reason and that is to beat Ken Shamrock and he's going to show everyone how he's  going to get what he wants.
Okay, maybe it's my eyes, but it looks like either Brown is really whiffing these punches, or Ingraham's timing is off.
This is a typical jobber match. Ingraham's just there to get beat up, but Brown's rough as a cob in spots.
I'm guessing, judging by the movements, Brown's setting Ingraham up for his finisher, which he hits and gets three.
Winner: Monty Brown by pinfall.
Comments: This was an okay match. Brown was pretty rough in spots and some of the spots weren't crisp, but it wasn't an awful match.
Goldilocks is looking for the NWA president, who I thought was Jim Wilson, but she's saying Jim Miller. Either way, she isn't having much luck when she's interrupted by the Psycho Dwarf. Psycho is mad that he wasn't allowed to wrestle two weeks ago and wants to 'Makes some midgets/bitches (can't really understand him) bleed.' He calls out Gary Coleman (Diffr'nt Strokes), Mini Me (Austin Powers), and the drunk midget from Howard Stern (don't know his name). Either way, he wants to see a midget bleed. Goldilocks looks weirded out (or she's trying not to laugh at him).
Back in the ring, it's time for our second Tag Team Tournament Match.
Round One of the Tag Team Tournament: The Rainbow Express (with Joel Gertner) vs Buff Bagwell and Apollo
Rainbow Express gets the reaction you'd expect them to get. I'm not sure who is more hated, Gertner or the Express, but at least we don't have to listen to Gertner talk.
Backstage, Goldilocks is interviewing the Rainbow Express' opponents: Buff Bagwell and Apollo.
(Oh dear)
Apparently, Buff and Apollo are surprise entries into this tournament, or they were to Goldilocks. Buff takes exception to being termed a 'surprise' and calls Goldilocks 'Goldilegs', much to her irritation, before reminding us that he's a six-time World Tag Team Champion.
Buff vows to become a seven-time tag champion and that's why he picked Apollo. Apollo's the biggest, baddest, the #2 man in the business (Buff apparently thinks he's the #1 guy, not, you know, the NWA Champion). Apollo's game, until the #2 comment.
Goldilocks looks bored and unimpressed.
Apollo vows victory, but apparently, Buff doesn't think people will be able to understand Apollo, because he interrupts and basically repeats what Apollo said.
(This is going to end badly.)
Goldilocks thanks them for a wonderful (yes, it was that dripping with sarcasm) interview and sends it back to the ring.
Bagwell gets a surprisingly good pop, as does Apollo. Ferrara, who is the HEEL commentator, is panning Bagwell's interview, but West defends him…kind of.
(Okay, who dropped out of this tournament for this team to be put together?)
Bagwell and Bruce start us out and we get a quick back and forth before Bruce gets the upper hand and kisses in Lenny.
Alicia comes out, wonder who she's going to be bothering this time, and apparently, it's Ferrara, who is more than happy to pay up, unlike Alicia's other…transactions.
Back in the ring, Apollo's been tagged in and is taking on both member of the Rainbow Express. Where Bagwell is, I have no idea.
When asked about the Alicia thing, Ferrara assures us that it's not what we think. (It's not, I researched it and I'm glad they scrapped it).
Apollo is doing a pretty good job, but Gertner's inserting himself in this thing.
Rainbow Express hit the Broken Arrow, the signature finisher of the World's Greatest Tag Team on Apollo, and think it was so nice, they had to do it twice, only it looks like Bruce botched it a little.
Lenny goes for pin, but Apollo doesn't want to cooperate.
Bruce and Buff are tagged in, no kissing this time, and Buff actually seems to be making some headway, but things get a little screwy and suddenly Apollo is taking on Bruce instead.
Apollo is about to end this thing when Lenny and Buff come back in. Buff  hits the Blockbuster, but eats a superkick by Lenny, who gets the pinfall.
Afterwards, Buff is upset and embarrassed. Apollo is giving him a lot of flack for the loss and leaves, leaving Buff in the ring.
Ferrara goes for an interview and asks if Buff wants a mic. A very sad looking Buff tells Ferrara to call him 'Marcus' (his real name) and not to call him 'Buff' anymore. Ferrara is surprised and asks him why. Marcus says that he's been 'Buff' his entire career and what has it gotten him: A broken neck that he came back from and no one gave a s**t (his words, not mine). He bemoans being a six-time tag champion and getting beat by two gay guys. He says he wants to be called Marcus forever and the other thing he wants is to go home.
Ferrara is stunned. Marcus says that 'Buff' has ruined his career and that his ass is going home and gives Ferrara his top hat.
Winner: Rainbow Express by pinfall.
Comment: Okay, that wasn't a total trainwreck. The promo at the end really broke my heart and I'm not a fan of Bagwell's.
Back to business, Ken Shamrock is coming out, but he's not dressed for wrestling.
Shamrock cuts a promo on Brown and pans Brown's comments about going for the NWA title. He reminds us that he went through nineteen guys to get the NWA title and Brown's only had one match. He also tells Brown to be careful what he wishes for because he could have a short career.
The crowd is doing the 'What?' chant and it's really irritating, thankfully, Shamrock seems amused by it.
Shamrock reminds us that he faces Malice this week and Omori next week. He also says that IF Brown is able to get a title shot by then, he'd be happy to beat him up and send him home with his head shoved up his ass.
(Charming)
The lights go out and James Mitchell is here and tells Shamrock not to concern himself with Monty Brown or Omori but that he DOES need to fear Malice.
When the lights come back up, Shamrock's been laid out and Malice is standing over him. Security and EMTs come in, putting the title match in doubt.
Backstage, Goldilocks is trying to get a word with NWA VIP Bill Berens over what is going on tonight. Apparently, Mr. Berens is trying to get an update on James Storm and Chris Harris. Jerry Lynn is also there and tells Berens that he can find a tag partner he can step in. Berens is being very uncooperative with Lynn and Goldilocks.
Up next is Puppet, aka Psycho Dwarf.
Puppet vs Todd Stone
 Puppet gets the mic and continues his rant from earlier tonight. Before he can get too far, his opponent comes out. Puppet isn't sure what to make of this guy, but here we go.
Puppet greets his opponent with several shots to the head with a kendo stick and a size appropriate trash can.
I have no idea what the heck is going on, but this is basically a hardcore match with little people and Stone seems to be the jobber. Puppet hits an F-5 (F-2.5?) on Stone for the win.
fterwards, Puppet celebrates by hitting the ref with the kendo stick before attacking Stone some more. He nails Don West when West wants a high five and basically is swinging his stick at anything moving.
Winner: Puppet by pinfall.
Comment: Uh, yeah, okay.
Goldilocks is with Shamrock, trying to figure out if Shamrock will be able to face Malice later on. The EMT tells her that they're trying to figure that out and they're going to do a further assessment. Shamrock tries to get up (not very hard, I might add) and the EMTs get him sat back down.
We get a recap of the Miss TNA match and what happened to Francine, including the creepiness that Ferrara pulled, and rightly got his butt kicked for. Apparently, we're getting a match.
Francine vs Taylor Vaughn
Francine gets a good pop, as does Taylor, whose music sounds like a little like Charlotte's.
Apparently, someone didn't tell Francine that ECW's rules (or lack thereof) don't apply in TNA, because she produces the belt from last week and starts whaling on Taylor with it.
Scott Armstrong gets the belt away from Francine and I guess this match has started. Vaughn gives Francine a taste of her own medicine, and even gives Armstrong a smack for interfering…which gets her disqualified.
Taylor and the crowd are furious because Francine got what she deserved. Ferrara apparently didn't learn his lesson from last week and goes to comfort Francine and raises her hand and that's when things get weird. Francine puts Ferrara's hand on her boobs. When Ferrara responds the way most men would to a woman putting his hand on her chest, Francine beckons him closer and then smacks him before nailing him with the belt.
Winner: Francine by DQ.
Comment: That happened.
Borash introduces Hervey Sadler…who apparently is not going away anytime soon. Apparently, Hervey is worried about K-Krush showing up because he's got some big security guys backing him up.
It's a good thing Sadler's success relies on his driving skills and not his promo skills because the promo was nothing to write home about, even if I could totally understand what he was saying.
Thankfully, K-Krush is back to save us from this monotony. He tells Sadler to shut up and reminds him and us of their on-going feud.
The promo goes about as well as it has for the last two weeks, until K-Krush shoves Sadler, who responds with a decent spear and begins punching K-Krush until security gets them separated.
K-Krush is furious and says that he doesn't have time for Sadler this week due to his main event match this week but that he's free next week, and challenges Sadler to a match, which Sadler accepts before security escorts him out.
(Why do I have a bad feeling about this?)
NWA Championship Match up next.
NWA World Heavyweight Championship: Ken Shamrock vs Malice (with James Mitchell)
 Mitchell and Malice are out to music that Paul Bearer would call cliched to a round of boos. Malice looks a little like Sycho Syd and JBL, which is an odd combination.
Shamrock comes out, to everyone's surprise and he's selling the pain of the beatdown like he's just stubbed his toe and is trying to walk it off.
Anyway, this match is all Malice at the start and he's rough as a cob, but he's doing a good job of looking like a credible threat.
Malice does a move where he climbs to the middle turnbuckle while having Shamrock in a headlock. It looks like it could be an impressive strength move if he can make it look a little smoother.
Shamrock starts showing some life and tries to get Malice in a submission hold, but he's too beat up and Malice gets away.
Malice throws Shamrock outside and Mitchell tries to distract the ref, who refuses to cooperate.
Malice throws Shamrock back in the ring, but gets caught when Shamrock gets him in a leg bar, but Malice gets to the ropes.
This match has been all Malice, Shamrock's only gotten in two offensive moves the whole time and it's starting to get boring.
Spoke too soon, Shamrock finally wakes up and starts acting like he's got a horse in this race. After one belly to belly suplex, he gets a pinfall.
Malice and Mitchell are furious and confused, and I don't really blame them.
Result: Ken Shamrock by pinfall.
Comment: That was not a great showing by either man. Malice is not quite ready for the spot he was in and hesitated several times before making a move. Shamrock was basically a punching bag and his sudden victory didn't really do either man any favors. Hope the match against Omori is better than this.
X-Division Championship: AJ Styles for David Young (with Bobcat)
 So, David Young and the ever classy Bobcat are back and Young has a title shot against Styles for some reason. Bobcat is loving the attention, but Young isn't happy. Styles gets a great pop. His music is a hokey country music sound, but it works for him.
Young gets the jump on Styles, but Styles quickly recovers. Young is very awkward, but he's doing an okay job out there.
There's a REALLY awkward spot where Styles looked to be going for a plancha but either misjudged did the spot wrong or Young was too close to do the spot correctly. They recover and Styles throws Young back in the ring for a two count.
Meanwhile, Bobcat has lost interest in Borash, much to Borash's relief, I'm sure, and is busy talking on her cellphone. Yes, kids, cellphones did exist in 2002 and there were obnoxious people on them even then.
Styles goes for a springboard move but Young knocks him off and back onto the floor, before hitting a surprisingly good springboard moonsault. Young seems a little irritated by Bobcat being on the phone, but it's not making an impact on the match. Young goes for a German Suplex, but Styles lands on his feet. There's another awkward spot that ends with Styles being suplexed into the corner. Young is showing some impressive moves, but this match is really awkward.
Bobcat puts down her phone long enough to wave to the camera before going back to her conversation. Young hits a really good powerslam but only gets two.
(Come on, guys, pick it up a little.)
Styles hits a superkick but only gets two. He hits what looked like it was supposed to be a springboard moonsault but it didn't go off and he transitioned it into a reverse DDT, but again, only got two. Young hits another powerslam that looked nasty, but Styles won't stay down.  He gets Styles into the corner and goes for a Frankensteiner, but Styles counters into a Styles Clash from the middle turnbuckle.
Bobcat either doesn't notice that Styles won or doesn't care because she gets in the ring and mugs for the crowd. Styles, quite ungentlemanly, shoves her out of the way, but she gets up and keeps going
Winner: AJ Styles by pinfall.
Comment: Another not great outing for a defending champion. There were a lot of awkward spots in this match and I can't say they were all Young's fault. I'm a little curious to see what they have planned for David Young and Bobcat.
Backstage, Goldilocks is with the Rainbow Express, who currently don't have an opponent for the Tag Team Tournament due to Storm and Harris being taken out earlier in the evening.
For whatever reason, Lenny decides to tell Goldilocks that while they aren't interested in her, she should be interested to know that they know a place where she can get her hair fixed.
Goldilocks isn't having it and tries to continue her interview but Gertner seems more interested in being a sexist creep, emphasis on CREEP, by hinting that he takes 'toys' with him to the airport. Goldilocks isn't having it and asks about the tag team tournament. Gertner replies that since every other team has either been beaten or beaten up, the Rainbow Express not only get the rest of the night off but will leave as NWA World Tag Team Champions. He then tells Goldilocks that he might just wrestle her. Goldilocks is disgusted. He then states that under NWA rules and regulations, if all the other teams have been beaten or can't compete, the last team standing (Rainbow Express in this case) wins by default.
(Guess we know who was behind Storm and Harris getting beat up).
Gertner then kisses Goldilocks and leads his team out of the locker room. Goldilocks laughs it off, but I'd be rushing to sanitize my face after that.
Up next is the final match of the Tag Team Tournament, but we only have one team.
Gertner comes out with the Express, all looking confident that they'll be handed the belts and leave since Storm and Harris were taken out.
Borash says that the NWA officials have said that the Rainbow Express must have opponents for the match. Gertner is audibly furious. Their opponents are…Jerry Lynn and AJ Styles.
Final Match For NWA Tag Team Tournament: The Rainbow Express (with Joel Gertner) vs Jerry Lynn and AJ Styles
Lynn and Styles get a great pop. Styles looks sore and tired from earlier. Rainbow Express get the jump on Styles and Lynn, but that quickly changes.
This quickly turns into a brawl outside the ring, but inside, Lenny and Lynn are facing off and Lynn is outclassing Lenny at every step.
Couple of funny/risqué moments. Lynn goes for the Bronco Buster, but changes his mind, getting a few kicks in before hitting a drop toe hold on Bruce, who was trying to get a cheap shot in, that sends Bruce head first into Lenny's Jesus Zipper, and then rams Bruce back into Lenny's crotch several more times.
Lynn seems to be in control, until Gertner grabs his leg to keep him from going to the top turnbuckle, allowing Lenny time to pull himself together and take control of the situation. Lenny kisses Bruce in and West's fairly homophobic ranting about it is a little nauseating. Bruce only gets a two count for his pin attempt.
Lynn manages to get back in control but only gets a two count after a guillotine leg drop. Styles is tagged in and manages a little offense before tagging Lynn back in. Gertner goes for the leg distraction again, but Lynn ignores it, while the ref is berating Gertner, Bruce gets a low blow in. Bruce tags Lenny in, but Lynn hits a jawbreaker.
Lenny goes for a Full Nelson, but Lynn slips away and hits an awkward Victory Roll but only gets a two count. Lynn misses a dropkick, giving Lenny an opening for his really bad looking Lion Tamer, but Styles makes a run-in and gives a stiff looking clothesline to break things up. While the ref is berating Styles about coming in without a tag, Bruce does exactly that, but the ref does nothing, of course.
Bruce kisses in Lenny, who gets Lynn up in a vertical suplex, but then seems to have forgotten what he was going to do with him, before finally hitting the suplex, but only gets a two count. Frustrated, Lenny takes a cheap shot at Styles and kisses in Bruce. Bruce shoots Lynn into the corner, but Lynn counters with another Victory Roll, but only gets another two count.
There's a very funny exchange where Bruce tries to go for a Sunset Flip and Lynn sits down on him for a pin and then realizes what he's doing. Bruce counters a headscissors takeover attempt with a faceplant, but only  gets a two count.
After an extended time in a head scissors submission, Bruce tries to get Lynn into a piledriving or powerbombing position, but Lynn blocks and gets clobbered for his effort. Bruce goes for a powerbomb, but Lynn counters and goes his piledriver, but Bruce counters, Lynn counters the counter and would've gotten three if Gertner hadn't distracted the ref for a few seconds.
Lynn hits a reverse DDT but can't capitalize on it and both men tag in (no kissing) their partners.
Styles seems to have finally gotten his wind back because he comes in like a house of fire. Styles gets two near falls, the last of which is broken by Bruce. Lynn comes in and we have chaos. Lenny hits a Full Nelson facebuster, but Lynn breaks up the pin and hits his piledriver on Lenny, giving Styles time to hit the corkscrew senton and we have new Tag Team Champions!
The crowd is ecstatic! Though, oddly, Styles is the only one celebrating at first, maybe because Lynn and Bruce were out of the ring and Lynn didn't realize what had happened. He gets in the ring and both men celebrate.
Winner: Jerry Lynn and AJ Styles
Comments: That was a really great match once Styles was able to get his wind back and take the pressure off of Lynn. It was still awkward in several places, but a very good match.
We go backstage and find President Wilson/Miller tied up backstage with FU written on his belly.
We get a recap of the issues between Jarrett/Hall/K-Krush/Christopher, including last week where the babyfaces screwed over the heels.
Jeff Jarrett and K-Krush vs Scott Hall and Brian Christopher
Krush gets a minimal reaction, as does Jarrett. It's implied that Jarrett might have had something to do with whatever happened to NWA President Whatshisname. Christopher gets a great pop as does Hall. Thankfully, Hall and Christopher came out without help.
We start off with a brawl that quickly heads to the floor.
This was a really great match, but it seems to be struggling to top the Tag team final match, which probably should've been the Main Event.
Jarrett and Krush are a really good team, but Hall/Christopher just seem like very odd ringfellows. Christopher's got a lot of talent, but he just doesn't fit in with Hall, Jarrett, and K-Krush. Jarrett is really making a case of being the guy to build the TNA brand around. Despite not being the biggest guy on the roster, he's easily one of the most talented and it's really showing in this match.
Christopher makes an error, by trying to stop a tag attempt by Jarrett to Krush by grabbing Krush at the other side of the ring, which takes him out of position for Hall to make the tag. What the heck?! Christopher acts like he wants Hall to tag him in, then yanks his hand away and punches Hall. In the exchange that follows, the ref gets knocked out and Hall is left fending for himself and takes out Christopher.
Okay, so Christopher has turned heel and helps Jarrett hit the Stroke. Christopher hits the leg drop and Jarrett and K-Krush get the win.
The heels are celebrating, and the crowd is livid.
Winner: Jeff Jarrett and K-Krush by pinfall.
Comment: That was better than I expected, the heel turn was a nice swerve, but it still felt a little flat after that Tag Team match.
Jarrett gets on the mic and says that he proved his point: Scott Hall isn't worth a s**t. He goes on to say he's beaten Hall in 1995, 1997, ran him out of WCW and WWF, and that he's going to run him out of the NWA. Jarrett then proceeds to beat up Hall some more.
Jarrett says that Hall is just like all the other legends in the NWA, he's not worth a damn. He then tells Tenay to take that to NWA President Jim Whatshisname, since apparently no one knows if his last name is Wilson or Miller, Harley Race, Dory Funk and all the other NWA legends. Jarrett seals the deal by cracking the NWA trophy over Hall's head. Apparently the NWA didn't skimp on the trophy because it takes Jarrett two tries to break the thing.
As the EMTs come out, Jarrett challenges everyone he can think of:  Toby Keith, Starling Marlin and vows to whip everyone's ass. He also says he'll run Scott Hall out of the NWA if it's the last thing he does.
Jarrett then drops an elbow on Hall for the sheer hell of it and then tells everyone to put it down in their books: He got screwed the first night of TNA (which is true), and he'll be damned if he'll ever let it happen again. Jarrett makes a comment about Toby Keith but I couldn't understand it over the commentators talking. He tells Scott Hall to never forget what happened and then attacks him again. Jarrett walks out still complaining about Episode #1 and him getting screwed by Fargo and the NWA.
Tenay reminds us that next week we're going to have a NWA title match between Shamrock and Omori, an X-Division match featuring the return of the Flying Elvises. Jarrett is back again and still attacking Hall. We end with Jarrett dropping the stretcher frame on Hall.
Overall Comments:
So, how was Episode #3? It was pretty good, it did a good job of moving the storylines forward now that we're past the first two episodes. The three titles for TNA have been introduced and have champions for them.
There is still a lot of awkwardness in the matches and a lot of guys who were put into spots they aren't ready for in terms of in ring skill. I saw several awkward spots in just about every single match tonight. A lot it is probably because TNA is just starting and are using what's available and what's available are…the guys WWF/E doesn't want or isn't interested in at the moment, or the guys who were in WCW or ECW and didn't want to work for WWE.
That said, it was a very good show.  The tag team tournament was really good, though the final match went a little long for my liking and was mostly all Jerry Lynn because Styles had JUST wrestled a fairly tough match not five minutes earlier.
Speaking of Styles, having seen how great he is in WWE, it was a surprise to me to see so many awkward spots in his match against David Young and I can't say that all of it was Young's fault. That said, Styles had only been in the business a few years and so some awkwardness is still going to happen.
The main event was really good, but it felt like someone was telling Jarrett to keep talking because the run time hadn't be reached, but it put Jarrett over as a top heel, which he was needing.
One of the tough things about watching TNA from 2002 is seeing all the sexism and homophobia that was out there for everyone to see. I found myself very uncomfortable with several segments simply because things have changed so much in the past fifteen years, that being reminded of how things were is a little disconcerting.
Stinkers: Oh, that's hard. I'd have to say that the Johnsons vs Storm and Harris was the worst.
Snoozers: Shamrock vs Malice. It was just very awkward and watching Shamrock, a legit badass, being tossed around was not entertaining.
Match of the Night: The Tag Team Final, even though it ran a little too long for my liking.
Final Thoughts: I really enjoyed this show and I'm intrigued to see what's next.
---
Always Use Your Head and visit the official Pro Wrestling Tees store for The Chairshot All t-shirt proceeds help support the advancement of your favorite hard-hitting wrestling website, The Chairshot!

---