Official Chairshot Picks: NXT Takeover Brooklyn 4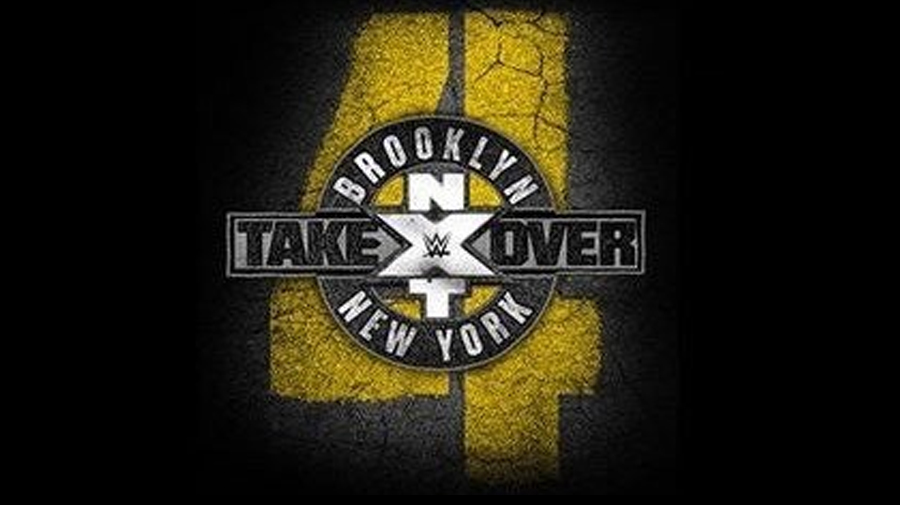 Well it's a big WWE weekend! SummerSlam and one of the more "synonymous with greatness" Takeover locations, Brooklyn.
Oddly enough a lot of what I've seen is generally unenthusiastic reactions to this show, and I can't really fault that. The build to this show doesn't feel as big as usual, and the tweak that was made to the main event, just feels like rushing the third meeting between Ciampa and Gargano a bit too quickly. And no, I didn't forget to give the updated standing in our picks race, I'm saving them for the SummerSlam article. Slow rolling is a fun technique.
Usually Takeovers tend to be received well, so let's hope the show ends up being good even with some of the lowest internet buzz I've ever seen for a show.
EC3 vs Velveteen Dream
When two characters who are arrogant and full of themselves collide, apparently the promos look like Miami Vice or something. This is interesting given the fact both characters are Teflon since their characters won't be hurt from a loss. The only exception I see is that Dream has a tendency to come up short in feuds lately, so you'd think they'd throw him a bone.
Mathew: Velveteen Dream
Deez: EC3
Eric: EC3
Weigell: EC3
Francesca: EC3
Mitchell: Velveteen Dream
McLeod: Velveteen Dream
Abe: Velveteen Dream
Big Rick: Velveteen Dream
Korey: EC3
Andrew: Velveteen Dream
Platt: EC3
Jimi: Velveteen Dream
Kristin: EC3
DPP: EC3
Cook: EC3
PC: EC3
Big Dave: Velveteen Dream
Harry: EC3
Greg: EC3
Patrick: EC3
Denise: Velveteen Dream
Official Chairshot Pick: EC3 13-9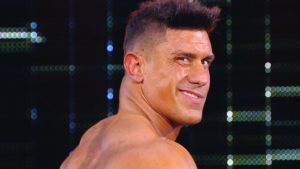 NXT Tag Team Championship Match: Moustache Mountain vs Undisputed Era
A classic tale of likable babyfaces against douchey heels. Moustache Mountain were able to win the tag belts with homefield advantage last month, but then lost them a few weeks later because of Trent Seven's knee injury. Even though they're rejuvenated, I can't really see them playing hot potato with the tag belts. Undisputed Era should find a way to retain, but hey, who knows.
Mathew: Undisputed Era
Deez: Undisputed Era
Eric: Undisputed Era
Weigell: Undisputed Era
Francesca: Moustache Mountain
Mitchell: Undisputed Era
McLeod: Moustache Mountain
Abe: Undisputed Era
Big Rick: Undisputed Era
Korey: Undisputed Era
Andrew: Undisputed Era
Platt: Undisputed Era
Jimi: Undisputed Era
Kristin: Moustache Mountain
DPP: Undisputed Era
Cook: Undisputed Era
PC: Undisputed Era
Big Dave: Undisputed Era
Harry: Moustache Mountain
Greg: Undisputed Era
Patrick: Undisputed Era
Denise: Undisputed Era
Official Chairshot Pick: Undisputed Era 18-4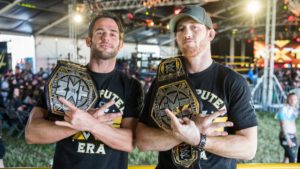 NXT NA Championship Match: Adam Cole vs Ricochet
This is one of those matches that can go either way, but will most likely be a highlight of the show. Ricochet is a freakish athlete and one of the more well rounded wrestlers in the business currently. Cole on the other hand, knows who he is, which is important. Adam Cole isn't bad in the ring, so that's no slight on him, but the persona of Adam Cole is what drives his matches, not insane ring work. This one should be fun to watch.
Mathew: Adam Cole
Deez: Adam Cole
Eric: Adam Cole
Weigell: Adam Cole
Francesca: Adam Cole
Mitchell: Ricochet
McLeod: Adam Cole
Abe: Ricochet
Big: Adam Cole
Korey: Adam Cole
Andrew: Ricochet
Platt: Ricochet
Jimi: Ricochet
Kristin: Ricochet
DPP: Ricochet
Cook: Adam Cole
PC: Adam Cole
Big Dave: Ricochet
Harry: Adam Cole
Greg: Adam Cole
Patrick: Adam Cole
Denise: Ricochet
Official Chairshot Pick: Adam Cole 13-9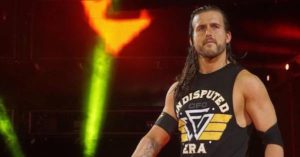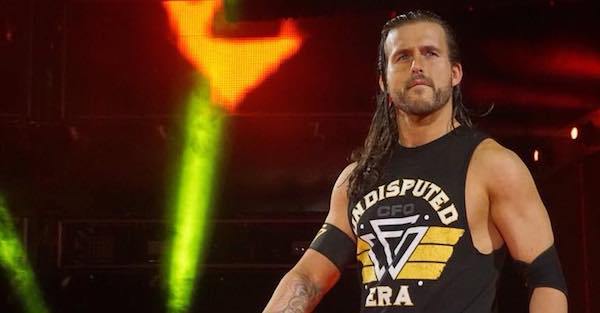 NXT Women's Championship Match: Kairi Sane vs Shayna Baszler
You know, Shayna knows it and Kairi knows it…Kairi can beat Shayna. Granted our favorite Pirate Princess has had more struggles since coming to NXT than her opponent tonight, but that doesn't change the facts. There's arguments for both women winning, but I mean, Shayna didn't have Cody Rhodes name drop her during the G1 Climax finals. Either way, as long as it's an entertaining match, I can't see fans being upset with either outcome.
Mathew: Kairi Sane
Deez: Shayna Baszler
Eric: Kairi Sane
Weigell: Shayna Baszler
Francesca: Kairi Sane
Mitchell: Kairi Sane
McLeod: Shayna Baszler
Abe: Shayna Baszler
Big Rick: Shayna Baszler
Korey: Shayna Baszler
Andrew: Kairi Sane
Platt: Shayna Baszler
Jimi: Kairi Sane
Kristin: Shayna Baszler
DPP: Kairi Sane
Cook: Kairi Sane
PC: Shayna Baszler
Big Dave: Shayna Baszler
Harry: Kairi Sane
Greg: Shayna Baszler
Patrick: Kairi Sane
Denise: Kairi Sane
Official Chairshot Pick: 11-11 DRAW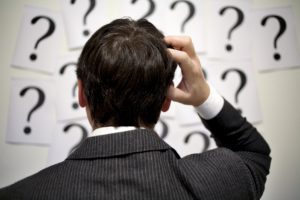 NXT Championship Last Man Standing Match: Johnny Gargano vs Tommaso Ciampa
The match that most people don't want to see right now. Yes, injuries happen and that causes changes, but I really wish they just threw someone in here or there's a swerve so we get a no contest. With how good both of these guys are, the fact that the IWC has reached a feud fatigue with this one, is a big statement, and not a good one. They need to create space between these two for the coming months. I don't think either man is capable of a 'bad' match, but starting things on a gimmick and 3 Takeovers in a row is enough. Move on.
Mathew: Ciampa
Deez: Ciampa
Eric: Johnny Gargano
Weigell: Johnny Gargano
Francesca: Ciampa
Mitchell: Johnny Gargano
McLeod: Ciampa
Abe: Johnny Gargano
Big Rick: Ciampa
Korey: Ciampa
Andrew: Ciampa
Platt: Ciampa
Jimi: Ciampa
Kristin: Ciampa
DPP: Johnny Gargano
Cook: Ciampa
PC: Johnny Gargano
Big Dave: Ciampa
Harry: Ciampa
Official Chairshot Match: Ciampa 13-9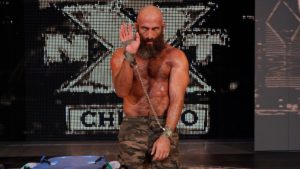 Tiffany's Takes: WWE Monday Night RAW (4/22/2019)
Tiffany offers her real-time takes on WWE Raw, including AJ emerging as #1 contender and Bray Wyatt…emerging…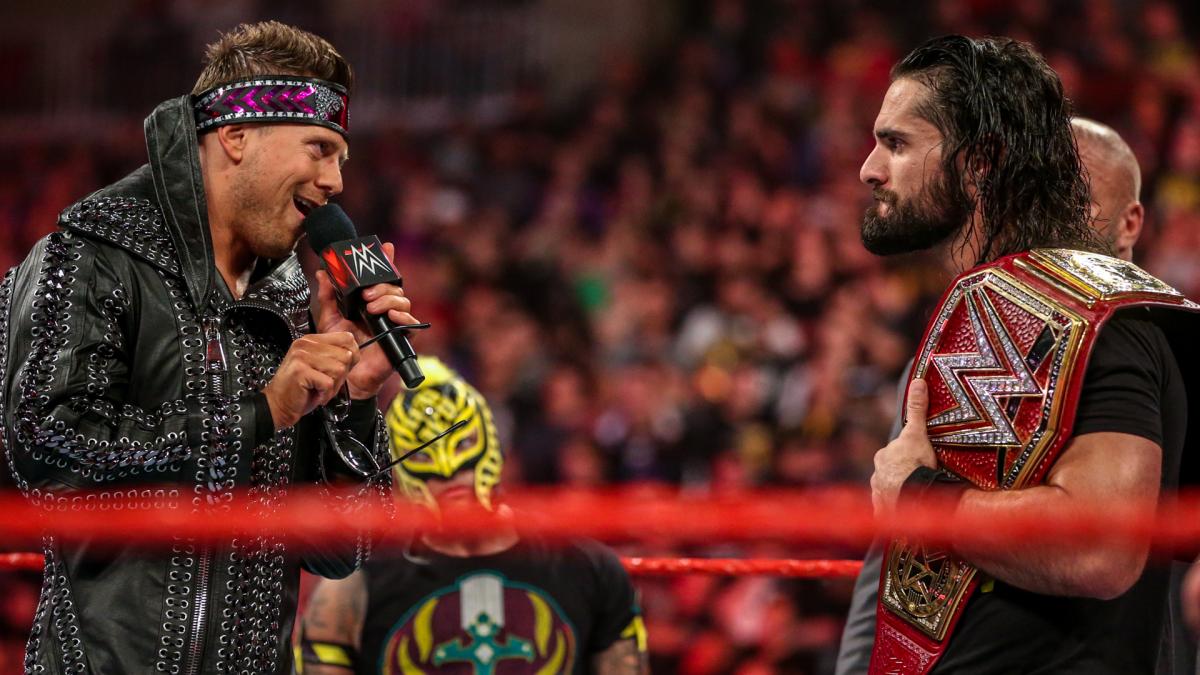 Tiffany takes a look back at WWE Raw in the first (official) edition of Tiffany's takes!
At Greg DeMarco's suggestion, we're trying something new, so let's see how it goes starting with Monday's edition of WWE Raw!
WWE Universal Championship
The Seth Rollins Era of RAW kicked off with two HUGE triple threats to determine just who would be the first challenger for Seth Rollins' Universal title. I LOVED the interaction between Triple H and Rollins, it felt KIND of like the old Authority, but they were on more equal terms. Everyone coming out to run their mouths was funny considering that, except for Styles, Rollins had faced and beat all of them either one on one or as part of the Shield.
The first Triple Threat was AMAZING and could've easily been the main event. Styles vs Mysterio lived up to the Dream Match hype, so poor Joe felt like a third wheel, and the final sequence was amazing.
After that, the second triple threat was pretty much a 'meh' for me. Corbin stealing the win from McIntyre wasn't surprising and would probably lead to a feud if one of them was a face. Other than that, it was just blah.
I'm honestly surprised that Styles won tonight. Styles vs Rollins is a Big Four level match and I don't see why it's being put on a B-PPV, especially Money in the Bank, but we'll see but it should be a great match.
Naomi vs Billie Kay
I'm not sure what to make of this match. The IIconics running their mouths took longer than the actual match. That said, I'm glad that the Women's Tag Titles aren't exclusive to SmackDown after all, but since Naomi doesn't have a partner, I don't see what the point was.
---
Elisa looks great in her Chairshot gear.
You can, too!
Be like Elisa and get yours at:
https://www.prowrestlingtees.com/related/thechairshot.html
---
Bray Wyatt's Promos
Well, we've finally gotten an answer to who was behind the creepy puppet promos and it was resident creep Bray Wyatt. This was just super fucking creepy and the fact that they were spoofing PBS children's programming was just…ugh. This is another 'wait and see' but honestly, I'd burn the tape and forget that promo ever happened.
Sami Zayn
With Owens being a babyface now, apparently Zayn feels he needs to be an extra obnoxious heel and nothing is more obnoxious than forcing people to sit through your vacation photos. That said, this new gimmick seems to be a clapback about all the 'Unhappy Wrestler' reports that the dirt sheets are so fond of reporting. The most intriguing part of the segment was the staredown between Cedric Alexander and Zayn because that's a match I'd love to see.
Cedric Alexander vs Cesaro
Well, either the Bar is no more or Sheamus will be joining Cesaro on RAW as soon as he's back from injury. Either way, we got a FANTASTIC match between Cesaro and Cedric Alexander. I'm very disappointed that Alexander lost, but he definitely showed that he can hang with the vets.
The Usos and The Revival
Jimmy and Jey didn't have a match this week, but we got another tease of a feud with the Revival along with a bangingly funny promo that managed to be a little self-deprecating, but still fun.
Viking Raiders vs Lucha House Party
What's Viking for 'squash'? Seriously, that was a brutal as hell non-match (bell never rang). Sadly, the crowd was either worn out from all the good matches thus far, or they had no idea what to make of the Viking Raiders, which is a more interesting name than 'Viking Experience'.
Zack Ryder and Curt Hawkins
Talk about success going to your head! Ryder and Hawkins have only won two matches as a re-formed team, but the way they talk, you'd think they've been hugely successful and relevant for the ten years they've been in WWE, or Ryder has, anyway. I honestly want Viking Experience to squash the hell out of them because they are annoying me.
Becky Lynch vs Alicia Fox
So the Becky Lynch vs Lacey Evans feud has barely started and I'm already over it. I don't like Lacey Evans and don't like what she claims to represent. I'm also confused as to why Alicia Fox, who supposedly went AWOL after showing up to a house show drunk in an incident that cost Arn Anderson his job, was give a match against the RAW Women's Champion on her first night back. I'm glad that Becky won, but WWE is risking making her look bad by letting Evans get the jump on her with that horrible finisher of hers. Hopefully, this will end at Money in the Bank.
Robert Roode vs Ricochet
With Aleister Black sadly gone to Smackdown, Ricochet was left on his own on RAW against Robert Roode and his porn-stache. The match was really good, and I'm glad to see Roode regain his edge, but I just couldn't get into it and I'm mad Ricochet lost, but I don't think it'll hurt him long term, but we'll have to see.
Overall Thoughts
The Rollins Era kicked off with a bang and did a pretty good job of delivering on the potential of the Shakeup with the two Triple Threats. I'm not really sure giving us Styles vs Rollins so soon is a great idea, but it'll definitely be a huge match.
I think Rollins will be fine as THE Man on RAW, even without the Shield, he's come a long way from where he was in 2015 and it shows in his confidence in speaking to Triple H. Gone is the whiny, over-confident, eager-to-please, Seth Rollins of 2015. 2019 Seth has hit rock bottom and found his way back to the top with the help and support of the fans and his Shield brothers and became a better person for it. He doesn't NEED Triple H's approval anymore and that made their interaction much more interesting.
Click in tomorrow for SmackDown coverage and Use your head!
WWE Week in Review April 15-April 21, 2019, Non-Shake Up Edition
Aside from all the Superstar Shakeup action, what happened on the non-main roster WWE shows? Tiffany breaks it down!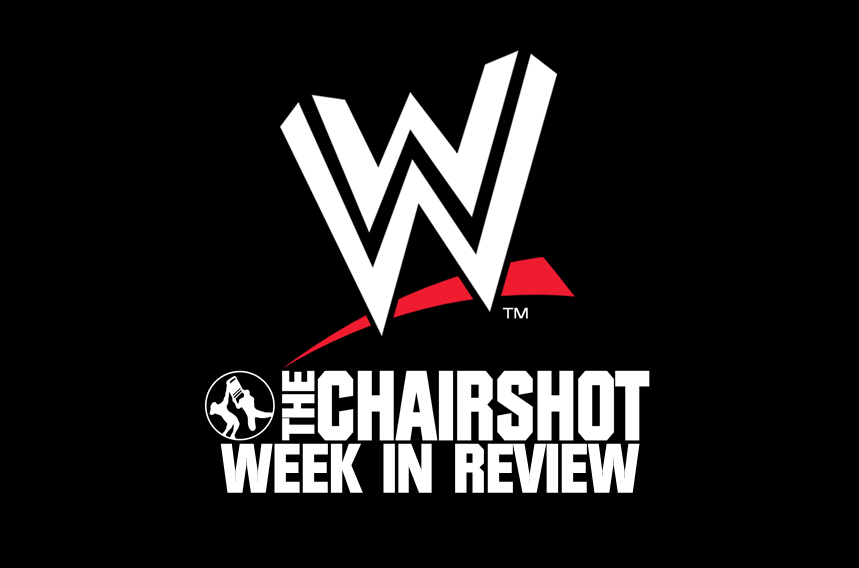 Aside from all the Superstar Shakeup action, what happened on the non-main roster WWE shows? Tiffany breaks it down!
205 Live
Gran Metalik vs Ariya Daivari vs Mike Kanellis vs Akira Tozawa: I have no idea why this match happened since it wasn't an official #1 Contender's match, but that doesn't mean it wasn't a great match and Daivari winning it was a HUGE surprise to me, and I can't wait to see if he can back up his mouth.
The fact that Mike Kanellis had the match won and it was stolen by Daivari revives my hope that Mike Kanellis will be turning babyface, especially since Cedric Alexander has been drafted to RAW. I think Kanellis has what it takes to be a great underdog babyface, he just needs the right opportunity to do it and 205 being without its other TOP babyface is the perfect opening.
Oney Lorcan vs Cedric Alexander: One thing I hated about this match is that the feud leading up to it wasn't given more time. This could've been a blockbuster non-title feud if WWE had left Cedric on 205 Live, where he belongs.
All that said, it was a fantastic match and it gave Cedric the send off from the fans that he deserved, I just wish it hadn't happened because I think the cruiserweight guys are going to get lost on RAW and SmackDown, which is what 205 was supposed to keep from happening.
NXT UK
Gallus vs Humberto Carrillo and Raul Mendoza: This week's shows were done at WrestleMania AXXESS, which is why 205 Live's own Humberto Carrillo got to team up with his sometime partner, Raul Mendoza, to take on Gallus in a fantastic match that actually went better than expected, in my opinion. Matches with wildly different styles can be a slow going trainwreck, but this was a wonderful match to watch and drives home that Gallus aren't just big blowhards, they're also great athletes. I was a little disappointed that Carrillo and Mendoza lost, but it's clear that NXT UK has big plans for Gallus, which I'm thrilled to see unfold.
Kassius Ohno: As someone who HATES it when people mispronounce things, I applaud Ohno for his pronunciation correction. Other than that, I wasn't impressed by the promo. Ohno's playing the role of arrogant heel very well, especially discounting Ligero because someone who has a crazy schedule can't possibly put on a quality match every night, is just silly for an indie guy to say. Guess we'll see what the Leeds Luchador has to say.
Dunne vs Walter: I think I've been pretty clear about the fact that I'm a big Jordan Devlin fan, so I was thrilled with his promo on Dunne vs WALTER. I'm still hopeful that he'll get another title shot, whoever has the title.
Dave Mastiff vs Kona Reeves: This was an odd one because Kona Reeves hasn't exactly been a NXT mainstay since his debut and his job this week seemed to be becoming Dave Mastiff's dinner. To give the Keanu Reeves wannabe his due, he did try to compete, but the Black Country Bomber was a little too big for him. Mastiff winning wasn't a shock, but it needs to lead to something bigger sooner or later.
That said, I'm intrigued by the possible Mastiff/Wolfgang feud being teased. A brawl between two huge men, who can move like cruiserweights sounds like a lot of fun.
Mark Andrews and Flash Morgan Webster: So, the challenge has been accepted and we'll get The Flying Welshmen vs Moustache Mountain next week!
Rhea Ripley vs Kacy Cantanzaro: This should've been a great rematch from the Mae Young Classic, instead Kacy got squashed like a bug by Ripley, who seems to have a bigger chip on her shoulder than normal. At least Kacy has a…friend, of sorts, in Piper Niven, who scared Ripley off.
Grizzled Young Veterans vs Amir Jordan and Kenny Williams: Did that just happen?! Did I just watch Jordan and Williams, the most unlikely to succeed tag team get a win, even on a technicality, over the NXT UK Tag Champs? Did that just happen?! It did and it was FANTASTIC! I've become a big fan of Jordan and Williams, and while they didn't get a pinfall victory over the champs, the fact that GYV took the loss rather than be pinned is enough for me! Go Lucky Bad Boys!
NXT
Velveteen Dream vs Buddy Murphy: I think I've said before that I'm not a Velveteen Dream fan, but that doesn't mean I don't think he's talented and he definitely showed it against Buddy Murphy. I was a little puzzled by Murphy going back to NXT and I still am, but it was a great match by both guys and that's really all that matters.
Street Profits vs War Raiders (or whatever they're called): This is another 'What's going on here' moments because the Street Profits haven't been on NXT all that much, but they're getting a title shot next week. I guess the Undisputed Era is going to have to wait for another go.
Johnny Gargano vs Undisupted Era: At least Gargano got the hero's welcome he deserved as NXT Champion. I do like Cole's whining that Gargano got lucky, completely ignoring the fact that he and Gargano knew that they would have to beat the other man twice to win, it was funny, as was Gargano's pointing out that Cole was being an idiot for the same reason. It's nice to have a smart face that can rile up the heel once in a while.
I also liked that we got more signs of unrest in UE with Gargano and Regal stirring the pot. I'm stoked for Gargano vs Strong, especially to watch Cole seethe.
Dominik Dijakovic vs Aaron Frye: There's not much to say about this since Dijakovic hit one move and it was done. The promo was much more interesting given that Dijakovic has Velveteen Dream in his sights.
Aliyah and Vanessa Borne: I love these two because they're so obnoxious, but not in the annoying way the IIconics are and I loved their excuses for Aliyah's loss last week. I can't wait for next week's tag team match since it seems like Candice LeRae seems to finally be being treated as more than Gargano's perpetually worried wife.
Shayna Baszler vs Kairi Sane: This was such a good match and allows Sane to be written out of NXT to got to SmackDown, while maintaining Baszler as a heel. It also paves the way for Baszler vs Shirai by having Shirai by having Shirai save her friend, even if it meant Sane lost any more chances at the title. It was the perfect way to end the Baszler/Sane feud while creating a new feud, so no complaints.
Shield's Last Ride
After six and a half years, two reunions, two betrayal, and twenty-three cumulative championship reigns, the Shield has come to the end of the road…at least for now. Seth Rollins and Roman Reigns are heading to different shows, while Dean Ambrose has chosen to walk away from WWE and find a new path. In honor of the moment, WWE chose to air Ambrose's last WWE match and let the WWE Universe say goodbye to one of the greatest factions in the history of Professional Wrestling.
Advanced Warning: If you haven't figured out that I'm a huge Shield and Dean Ambrose fan, I'm not sure where you've been, but I will be a blubbering mess and this might not be very coherent, but I will not apologize for that.
Elias: Gotta love Elias' never say die attitude towards performing. He managed to throw PLENTY of shade at the Shield and everyone else. Him being a primadonna to Balor about the interruption was fun and we found out Balor can wrestle in a leather jacket, but he still needs a more supportive jock strap. Balor getting the win wasn't a surprise but it was a really great, if odd match due to some spots.
Riott Squad vs Bayley and Ember Moon: God, I'm going to miss the Riott Squad together! Why did WWE have to split them up?! Them 'singing' with Elias was hilarious! The match against Ember and Bayley was great, but I missed what Liv did to get expelled from the match, and costing her team the win. Still, great match and we get to see a great potential team in Bayley and Ember.
Shield Promo: For old time's sake, we got a vintage Shield promo. It doesn't matter what they said, because it was just nice to get that promo.
The Shield vs Drew McIntyre, Bobby Lashley, and Baron Corbin: Well, it's come down to this. After six and a half years, the Shield rode into battle together one more time.
To be honest, this match was too hard to watch. The Shield renewed my active interest in WWE, rather than just half-heartedly watching it when I remembered or not at all. Dean Ambrose has been my hero since I laid eyes on him because he wasn't what I expected a WWE Superstar to look or sound like. I was intrigued and then I fell in love, in a platonic, non-creepy, sense, with him. My online friends will attest to my cheering, ranting, raving, and screaming for Dean when it looked like he was getting gypped by WWE. That renewed interest lead me to becoming a writer about wrestling, something I never thought anyone would ask me to do. The idea that the man that reactivated my interest and love in wrestling is leaving, even if it's just for now, has been hard to take and accept.
That said, it was a great match, with everyone hitting their best moves. The fact that it was about the Shield as team, rather than Ambrose, which lead him to letting Seth get the pin and making the final speech about Roman, Seth, and the Shield, rather than himself, makes me respect Jonathan Good all that much more.
I wish Dean all the best, he's come a long way from his days of nearly bleeding to death for $20 and it looks like he'll have a great future ahead of himself, whatever happens, but I fervently hope that I will see him again in a WWE ring. Thanks for the memories, Dean, and ALWAYS believe in the Shield!