Official Chairshot Picks: NXT Takeover Brooklyn 4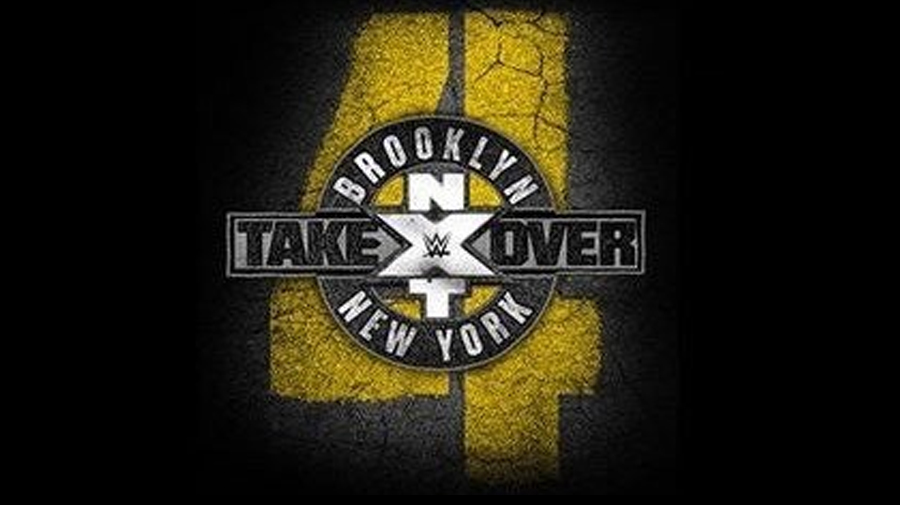 Well it's a big WWE weekend! SummerSlam and one of the more "synonymous with greatness" Takeover locations, Brooklyn.
Oddly enough a lot of what I've seen is generally unenthusiastic reactions to this show, and I can't really fault that. The build to this show doesn't feel as big as usual, and the tweak that was made to the main event, just feels like rushing the third meeting between Ciampa and Gargano a bit too quickly. And no, I didn't forget to give the updated standing in our picks race, I'm saving them for the SummerSlam article. Slow rolling is a fun technique.
Usually Takeovers tend to be received well, so let's hope the show ends up being good even with some of the lowest internet buzz I've ever seen for a show.
EC3 vs Velveteen Dream
When two characters who are arrogant and full of themselves collide, apparently the promos look like Miami Vice or something. This is interesting given the fact both characters are Teflon since their characters won't be hurt from a loss. The only exception I see is that Dream has a tendency to come up short in feuds lately, so you'd think they'd throw him a bone.
Mathew: Velveteen Dream
Deez: EC3
Eric: EC3
Weigell: EC3
Francesca: EC3
Mitchell: Velveteen Dream
McLeod: Velveteen Dream
Abe: Velveteen Dream
Big Rick: Velveteen Dream
Korey: EC3
Andrew: Velveteen Dream
Platt: EC3
Jimi: Velveteen Dream
Kristin: EC3
DPP: EC3
Cook: EC3
PC: EC3
Big Dave: Velveteen Dream
Harry: EC3
Greg: EC3
Patrick: EC3
Denise: Velveteen Dream
Official Chairshot Pick: EC3 13-9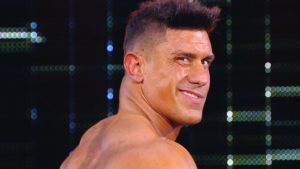 NXT Tag Team Championship Match: Moustache Mountain vs Undisputed Era
A classic tale of likable babyfaces against douchey heels. Moustache Mountain were able to win the tag belts with homefield advantage last month, but then lost them a few weeks later because of Trent Seven's knee injury. Even though they're rejuvenated, I can't really see them playing hot potato with the tag belts. Undisputed Era should find a way to retain, but hey, who knows.
Mathew: Undisputed Era
Deez: Undisputed Era
Eric: Undisputed Era
Weigell: Undisputed Era
Francesca: Moustache Mountain
Mitchell: Undisputed Era
McLeod: Moustache Mountain
Abe: Undisputed Era
Big Rick: Undisputed Era
Korey: Undisputed Era
Andrew: Undisputed Era
Platt: Undisputed Era
Jimi: Undisputed Era
Kristin: Moustache Mountain
DPP: Undisputed Era
Cook: Undisputed Era
PC: Undisputed Era
Big Dave: Undisputed Era
Harry: Moustache Mountain
Greg: Undisputed Era
Patrick: Undisputed Era
Denise: Undisputed Era
Official Chairshot Pick: Undisputed Era 18-4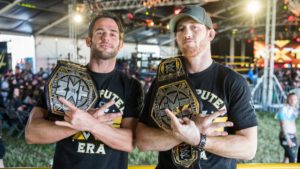 NXT NA Championship Match: Adam Cole vs Ricochet
This is one of those matches that can go either way, but will most likely be a highlight of the show. Ricochet is a freakish athlete and one of the more well rounded wrestlers in the business currently. Cole on the other hand, knows who he is, which is important. Adam Cole isn't bad in the ring, so that's no slight on him, but the persona of Adam Cole is what drives his matches, not insane ring work. This one should be fun to watch.
Mathew: Adam Cole
Deez: Adam Cole
Eric: Adam Cole
Weigell: Adam Cole
Francesca: Adam Cole
Mitchell: Ricochet
McLeod: Adam Cole
Abe: Ricochet
Big: Adam Cole
Korey: Adam Cole
Andrew: Ricochet
Platt: Ricochet
Jimi: Ricochet
Kristin: Ricochet
DPP: Ricochet
Cook: Adam Cole
PC: Adam Cole
Big Dave: Ricochet
Harry: Adam Cole
Greg: Adam Cole
Patrick: Adam Cole
Denise: Ricochet
Official Chairshot Pick: Adam Cole 13-9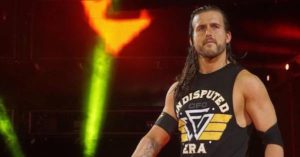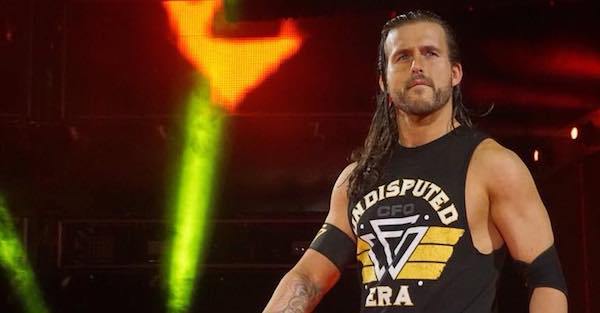 NXT Women's Championship Match: Kairi Sane vs Shayna Baszler
You know, Shayna knows it and Kairi knows it…Kairi can beat Shayna. Granted our favorite Pirate Princess has had more struggles since coming to NXT than her opponent tonight, but that doesn't change the facts. There's arguments for both women winning, but I mean, Shayna didn't have Cody Rhodes name drop her during the G1 Climax finals. Either way, as long as it's an entertaining match, I can't see fans being upset with either outcome.
Mathew: Kairi Sane
Deez: Shayna Baszler
Eric: Kairi Sane
Weigell: Shayna Baszler
Francesca: Kairi Sane
Mitchell: Kairi Sane
McLeod: Shayna Baszler
Abe: Shayna Baszler
Big Rick: Shayna Baszler
Korey: Shayna Baszler
Andrew: Kairi Sane
Platt: Shayna Baszler
Jimi: Kairi Sane
Kristin: Shayna Baszler
DPP: Kairi Sane
Cook: Kairi Sane
PC: Shayna Baszler
Big Dave: Shayna Baszler
Harry: Kairi Sane
Greg: Shayna Baszler
Patrick: Kairi Sane
Denise: Kairi Sane
Official Chairshot Pick: 11-11 DRAW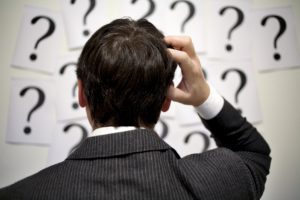 NXT Championship Last Man Standing Match: Johnny Gargano vs Tommaso Ciampa
The match that most people don't want to see right now. Yes, injuries happen and that causes changes, but I really wish they just threw someone in here or there's a swerve so we get a no contest. With how good both of these guys are, the fact that the IWC has reached a feud fatigue with this one, is a big statement, and not a good one. They need to create space between these two for the coming months. I don't think either man is capable of a 'bad' match, but starting things on a gimmick and 3 Takeovers in a row is enough. Move on.
Mathew: Ciampa
Deez: Ciampa
Eric: Johnny Gargano
Weigell: Johnny Gargano
Francesca: Ciampa
Mitchell: Johnny Gargano
McLeod: Ciampa
Abe: Johnny Gargano
Big Rick: Ciampa
Korey: Ciampa
Andrew: Ciampa
Platt: Ciampa
Jimi: Ciampa
Kristin: Ciampa
DPP: Johnny Gargano
Cook: Ciampa
PC: Johnny Gargano
Big Dave: Ciampa
Harry: Ciampa
Official Chairshot Match: Ciampa 13-9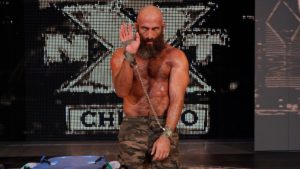 King's WrestleMania Rewind: Stone Cold VS. Scott Hall (WrestleMania X8)
Chris King is back with another WrestleMania Rewind, looking at the NWO's Scott Hall battling Stone Cold Steve Austin at WWE WrestleMania X8 from Toronto!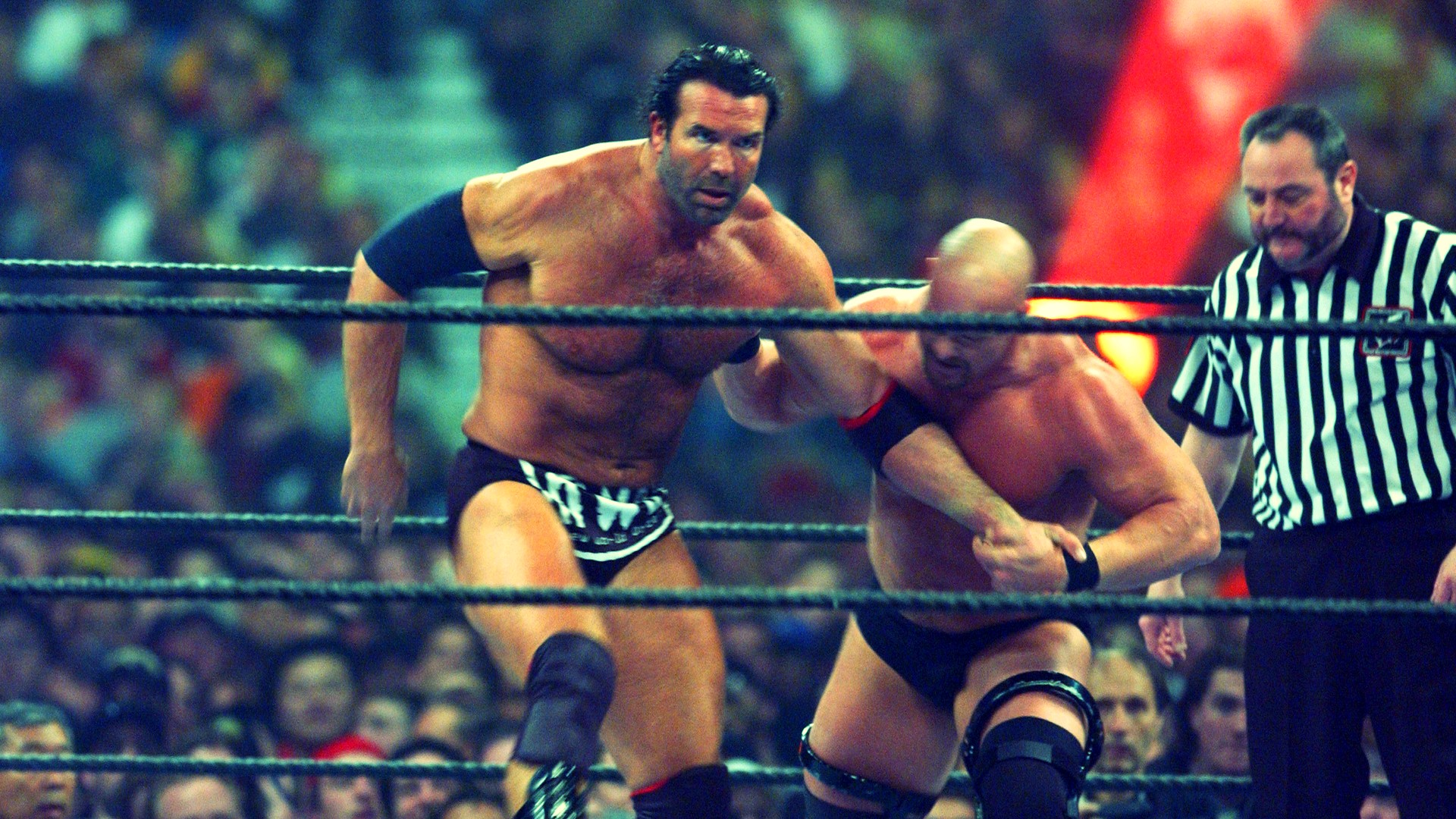 Chris King is back with another WrestleMania Rewind, looking at the NWO's Scott Hall battling Stone Cold Steve Austin at WWE WrestleMania X8 from Toronto!
Chris King is back this week with another edition of WrestleMania Rewind, where he is rewatching all the past Mania matches and feuds. This week you're in for a treat as we look back at 'Stone Cold' Steve Austin vs. Scott Hall at WrestleMania X8.
In late 2001, Vince McMahon bought out his competition WCW and acquired the rights to a plethora of talent including Booker T, Eddie Guerrero, Chris Benoit, and the iconic trio known as NWO. Hulk Hogan; Kevin Nash, and Scott Hall were hell raisers, and what better way to make a name for yourself than take out the two top superstars in the WWE The Rock, and Stone Cold?
The NWO cost Austin his chance at becoming the Undisputed Champion at No Way Out during his match with Chris Jericho. Adding insult to injury, the NWO spray-painted 'The Texas Rattlesnake' with their brand logo just like they did in WCW. As you can imagine, Austin was pissed and out for revenge against the group and primarily Scott Hall.
Hall would challenge Stone Cold to a match at WrestleMania 18. Both superstars beat the living hell out of each other leading up to this highly-anticipated match for who runs the WWE.
The glass broke and Stone Cold made his iconic entrance, and black and white NWO covered Halls' entrance alongside Kevin Nash. With the odds stacked against 'The Toughest S.O.B' could Austin or NWO prove their dominance? Sadly the NWO  broke up that very night when Hulk Hogan came to the aid of his adversary The Rock after their 'iconic' dream match. Stone Cold would ensure the victory with the Stunner. Hall would perform an Oscar-worthy sell over the finisher.
What a time to be a wrestling fan in the 2000s when nothing was impossible for WWE. Who would've thought WCW would go out of business and Hogan would make his long-awaited return to WWE?
King's WrestleMania Rewind: Seth Rollins vs. Kevin Owens (WWE WrestleMania 36)
Chris King takes a look at the most underrated WWE WrestleMania matches, and starts off with Seth Rollins battling Kevin Owens at WrestleMania 36!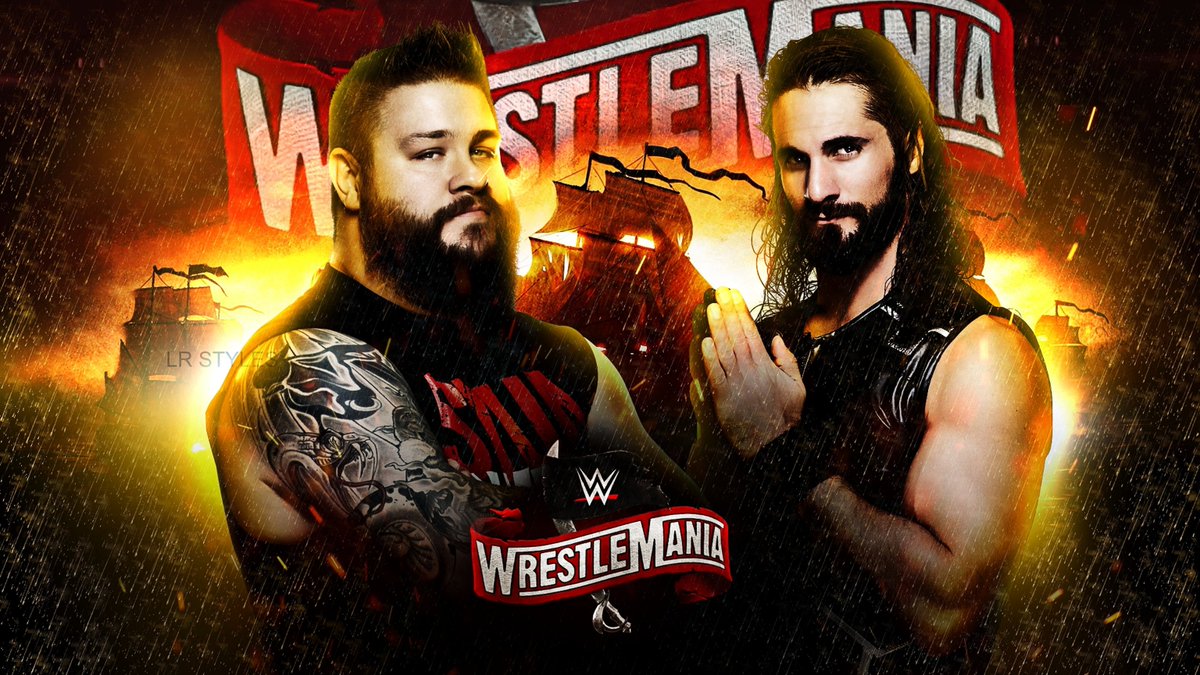 Chris King takes a look at the most underrated WWE WrestleMania matches, and starts off with Seth Rollins battling Kevin Owens in the WWE Performance Center at WrestleMania 36!
Chris King is starting a new series heading into WrestleMania season dubbed WrestleMania Rewind. Each week he'll be going back and sharing his insight over underrated matches at the Show of Shows. First up, is Kevin Owens vs. "The Monday Night Messiah" Seth Rollins at WrestleMania 36.
At the 2019 edition of Survivor Series, Rollins sacrificed himself during the men's traditional match allowing SmackDown to ultimately gain the victory. The following night the self-proclaimed Messiah, berated the whole roster but KO was not having any part of it. Owens quickly became a huge barrier in Rollins' cause for the greater good. The Authors of Pain attacked Owens with Rollins' character in question.
Owens finally had enough of his rival's mind games and torment and challenged Rollins to a match on the Grandest Stage Of Them All. Rollins mockingly accepted his challenge and the match was made official for night one of WrestleMania. Owens came out of the gate beating the holy hell out of the Monday Night Messiah trying to achieve his long-awaited moment at Mania but, Rollins tried to steal a disqualification victory by using the ring bell.
Owens hellbent on revenge provoked Rollins into turning their encounter into a no-disqualification contest where the fight could be taken all over the empty arena. The highlight of the match, was when KO used the WrestleMania sign to deliver a thunderous senton bomb through the announce table. Owens would secure the victory with a Stunner in an incredible match. Despite having no crowd during the pandemic era, both KO and Rollins put on an intense performance under the brightest lights.
In my personal opinion, this was a great feud that helped both superstars in their transformation as compelling characters for years to come.