Official Press Release For G1 Supercard Sellout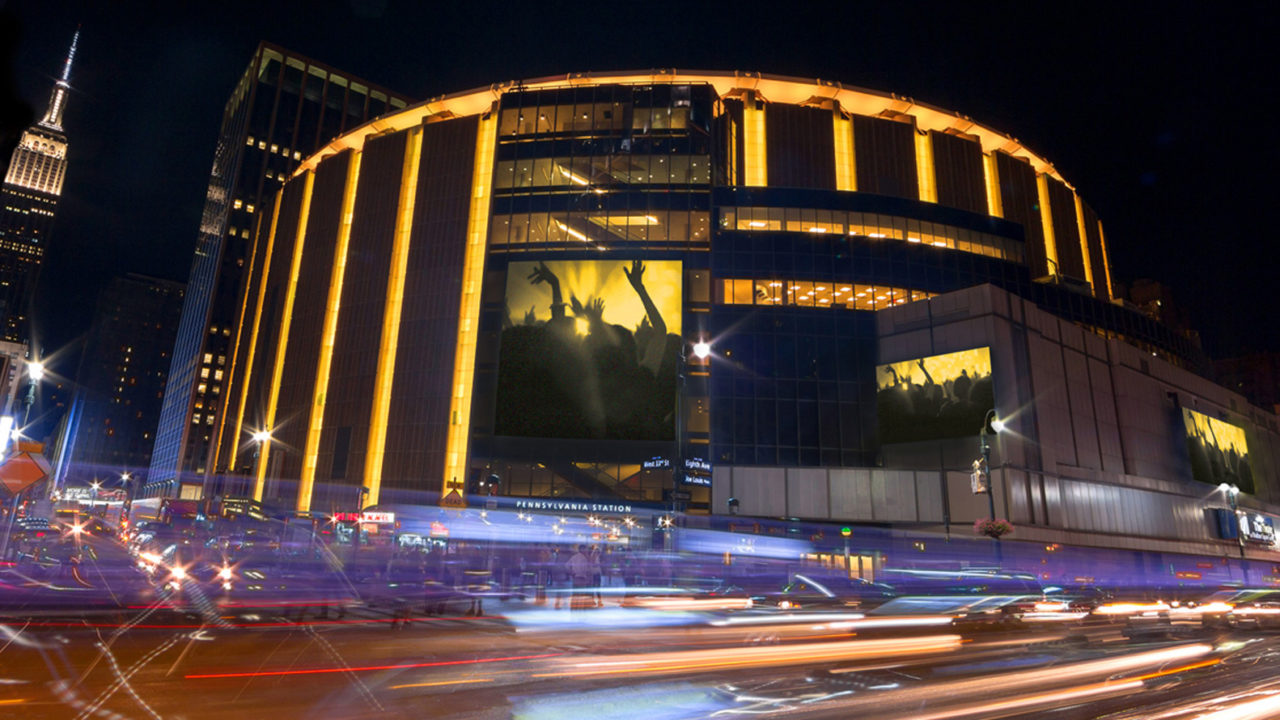 After tickets for the Ring Of Honor and New Japan Pro Wrestling G1 Supercard next April at Madison Square Garden sold out today, The Chairshot was sent the following press release:
ROH/NJPW G1 SUPERCARD SELLS OUT MADISON SQUARE GARDEN
Baltimore, MD, August 10, 2018 — About a hundred miles separate Murphy Recreation Center in Philadelphia from Madison Square Garden in New York City, but it might as well have been a million when Ring of Honor held its debut show before a few hundred fans at the rec center in 2002. ROH, then a small, DVD-based pro wrestling company, ever getting a date at "The World's Most Famous Arena" was unfathomable.
The same could be said for New Japan Pro-Wrestling. While NJPW, which was formed in 1972, has drawn a number of large crowds at the Tokyo Dome over the years, it only recently expanded into the U.S. market and has yet to get a taste of "The Big Apple."
That all changes on Saturday, April 6, 2019, when ROH and NJPW — otherwise known as "The Best Wrestling on the Planet" and "The King of Sports,"respectively — join forces to present G1 Supercard at a sold-out Madison Square Garden.
Tickets for the event sold out within minutes after going on sale to the general public this morning.
"We are absolutely thrilled and equally humbled by the fan response to this show. We thank everyone for their support and let's enjoy this together," said ROH General Manager Greg Gilleland.
NJPW President Harold Meij added, "[Madison Square Garden] is one of the holy grails of pro wrestling. It's the place to be. It's not only a great honor for us, but it shows how far we've come after 46 years of being in wrestling."
The word "historic" gets thrown around liberally in pro wrestling, but G1 Supercard will truly be a groundbreaking event, as the McMahon family of promoters has had a stranglehold on the Garden for nearly 60 years. The last time a wrestling show at MSG wasn't promoted by a McMahon was on Nov. 14, 1960, when Jack Pfefer booked a card headlined by Bruno Sammartino versus Antonino Rocca, according to Dave Meltzer of The Wrestling Observer.
The storied history of pro wrestling at Madison Square Garden (the current MSG opened in 1968 and is the fourth building in New York to bear the name) dates back to the late 1800s and includes William Muldoon defeating Thiebaud Bauer in 1880 to become the first American Greco-Roman Heavyweight Champion; Sammartino winning the WWWF Title from "Nature Boy" Buddy Rogers in 1963; Hulk Hogan beating The Iron Sheik for the WWF Title in 1984; and the first WrestleMania in 1985.
In April, ROH and NJPW will become part of that illustrious history. WWE Hall of Famer and current ROH star Bully Ray put it into perspective in a recent video on social media that was shot outside the Garden.
"The AWA never ran Madison Square Garden. ECW never ran Madison Square Garden. And WCW never ran Madison Square Garden," he said. "This show will become a part of wrestling history. In 50 years, people will still be talking about the Ring of Honor and New Japan Pro-Wrestling [G1 Supercard]. … If you're a wrestling fan, this is the place you want to be. This is the show you want to see. This is the memory that you want for the rest of your life."
Fans will see all the top stars from both ROH and NJPW at G1 Supercard, and it's expected that all the major titles from both companies will be defended.
"G1 Supercard is the ultimate super card," Gilleland said. "You're going to get the best of the best from both companies."
ROH and NJPW have had a symbiotic working relationship since 2014 in which the companies exchange talent. Collaborating on an event the magnitude of G1 Supercard was the next logical step in their partnership.
"This is a joint venture that both companies are investing in," Gilleland said, "and both companies share the same goal of delivering the absolute best possible show to the fans."
The ROH-NJPW partnership is a natural one, as both companies place an emphasis on outstanding in-ring action. That's not to say that there isn't an abundance of charismatic performers and some pomp and circumstance, but what goes on bell to bell has always been paramount. ROH has provided a platform and been a proving ground for some of the most talented wrestlers in the industry, while NJPW has introduced American wrestling fans to the hard-hitting "Japanese strong style."
Top stars such as CM Punk, Bryan Danielson (Daniel Bryan), AJ Styles, Samoa Joe, Tyler Black (Seth Rollins) and Kevin Steen (Kevin Owens) first made a name for themselves in ROH. It's a testament to the strength of the ROH brand of wrestling that the company has continued to grow and create new stars after the aforementioned wrestlers moved on.
Case in point: ROH's Supercard of Honor, an annual extravaganza that began in 2006 and traditionally takes place in the spring during the biggest weekend on the pro wrestling calendar, drew a company-record crowd of more than 6,100 at last year's show in New Orleans. That shattered the previous record of more than 3,200 fans at the 2016 Supercard of Honor event in Lakeland, Fla.
"Supercard of Honor has grown so much over the past three years, it was almost a no-brainer when the opportunity [to hold the 2019 Supercard show at Madison Square Garden] presented itself," Gilleland said.
The "G1" part of G1 Supercard comes from the G1 Climax tournament, which NJPW has held every summer since 1991. The G1 Climax has become synonymous with great wrestling, as the tournament has produced a number of matches that are regarded by wrestling fans and pundits as some of the best of all time.
On July 1-2, 2017, NJPW, held its first shows in America. Titled the G1 Special, the two events in Long Beach, Calif., served as a prelude to the G1 Climax. NJPW returned to Long Beach for a show this past March and then presented another G1 Special last month in San Francisco.
"[G1 Supercard] will be another opportunity for New Japan Pro-Wrestling to show the fans in the United States what we're all about," Meij said, "especially given that big of an arena and that location. We haven't been to the East Coast…. I think we have something unique to offer the fans. When they see what we're all about, I think the fans will fall in love with our type of wrestling as well."
By combining the G1 and Supercard brands, NJPW and ROH officials believe they are creating a can't-miss event for wrestling fans around the world. They also view G1 Supercard as a launching point.
"I hope it's just the beginning of something even greater to come from this," Meij said.
Added Gilleland: "I think the possibilities are endless."
Continue following TheChairshot for all the latest skull smashing opinion, news, reviews and so much more! @theCHAIRSHOTcom on Twitter
Always #UseYourHead
WWE News: Segment Added To Next Week's SmackDown Live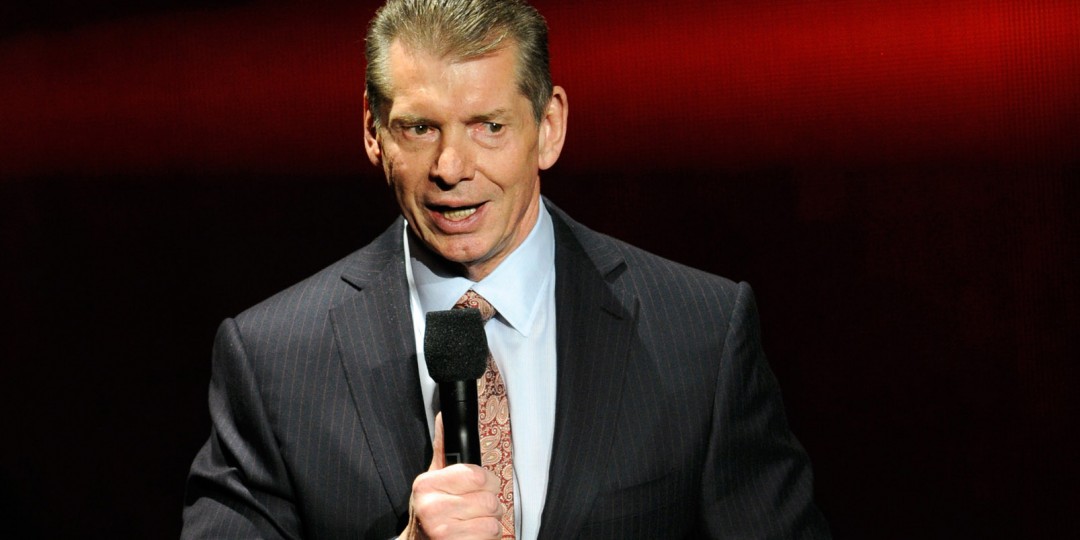 More has been added to next week's SmackDown Live!
Next week we will see the final episodes of WWE's RAW and SmackDown Live before next Sunday's Royal Rumble event and over the weekend we've had some announcements regarding what we will see on both shows (see the latest for RAW here).
Today, we learned that Tuesday's edition of the blue brand will not only see Mustafa Ali take on Samoa Joe, but Rey Mysterio and Andrade will clash again in a rematch of last week's epic encounter. Except this time around, it will be in a 2/3 Falls Match (read about that here).
Now, a segment has been revealed for SmackDown Live that will see Royal Rumble opponents AJ Styles and WWE Champion Daniel Bryan going "face-to-face". What will make this interesting is the addition of a third body however, which will be none other than WWE Chairman Vince McMahon himself:
Tensions between WWE Champion "The New" Daniel Bryan and AJ Styles have continued to escalate over the past several weeks, and now, with their WWE Title Match in sight, the two will meet face-to-face this Tuesday night with Mr. McMahon moderating.
With both Superstars having attacked each other in arena concourses over consecutive weeks, animosity is running at an all-time high in this incredibly personal rivalry. And now, with Mr. McMahon moderating, who only a few weeks ago urged The Phenomenal One to bring out "the real" AJ Styles, will matters boil over just five nights before they square off at Royal Rumble?
Find out this Tuesday night on SmackDown LIVE!
WWE News: Women's Royal Rumble Participants To Be Revealed On Twitter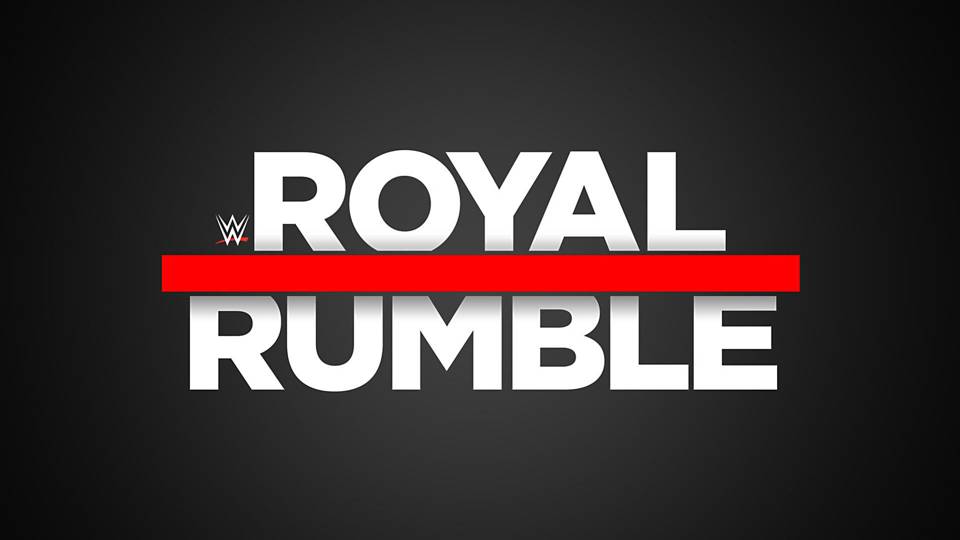 More Women's Royal Rumble competitors to be announced tomorrow!
We're just over a week away now from one of WWE's most anticipated pay-per-view events of the year, Royal Rumble, next Sunday from Chase Field in Phoenix.
With not much time left before the big show, there are still a large amount of spots left open in both the Men's and Women's Royal Rumble Matches (see the latest participant list here), but more particularly on the ladies' side of things. At this juncture, there are eighteen slots left after Sasha Banks was finally, officially removed due to her getting a shot at RAW Women's Champion Ronda Rousey the same night. Of course, that doesn't mean she still couldn't enter the match.
As for those remaining spots, today WWE has announced that they will be doing a reveal starting at 12PM EST tomorrow on the company's official Twitter account. It should be noted that it's not known how many more Women's Royal Rumble entrants will be revealed:
Let's reveal who's rumbling, shall we?
In a WWE first, a massive Women's Royal Rumble Match reveal event will take place tomorrow, Sunday, Jan. 20. Starting at 12 p.m. ET on Twitter, a new Superstar will be revealed to be officially entering the Women's Royal Rumble Match – every 30 minutes on WWE's official Twitter page.
Which Superstars will take their place in the match that will guarantee one female Superstar a title opportunity at WrestleMania 35? Find out tomorrow as the field begins to take shape, exclusively on Twitter.