Official Press Release For G1 Supercard Sellout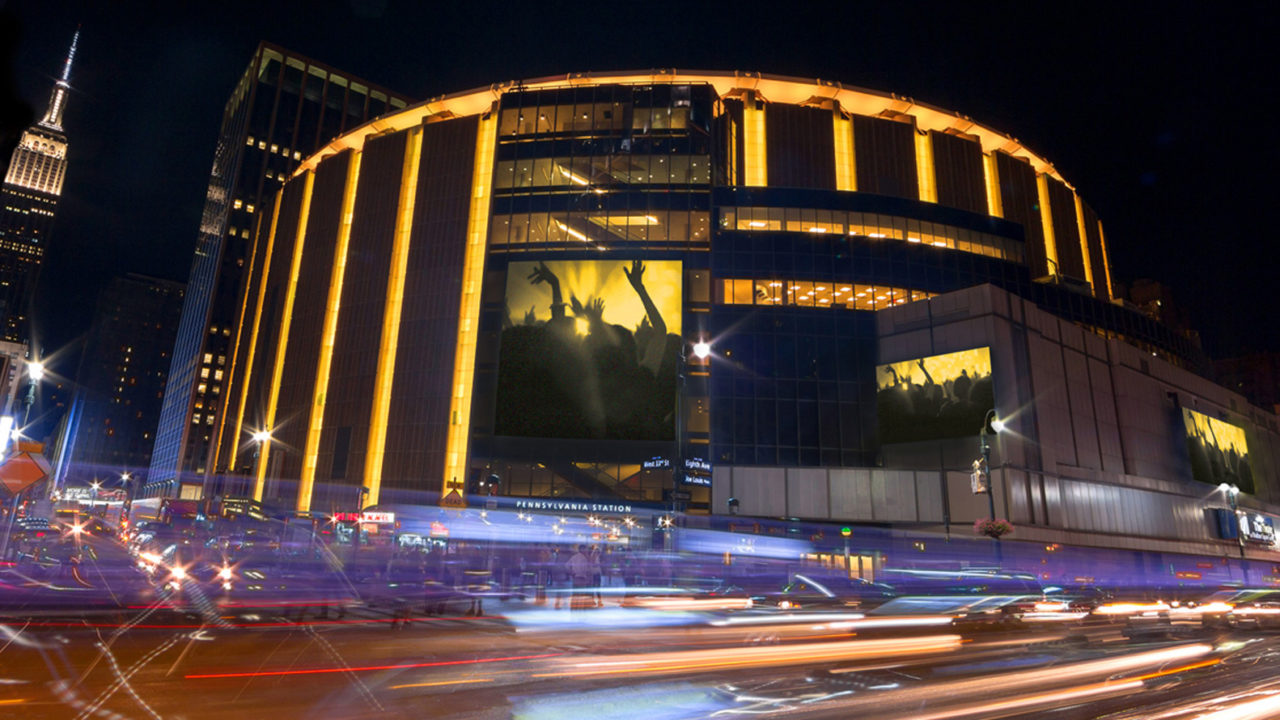 After tickets for the Ring Of Honor and New Japan Pro Wrestling G1 Supercard next April at Madison Square Garden sold out today, The Chairshot was sent the following press release:
ROH/NJPW G1 SUPERCARD SELLS OUT MADISON SQUARE GARDEN
Baltimore, MD, August 10, 2018 — About a hundred miles separate Murphy Recreation Center in Philadelphia from Madison Square Garden in New York City, but it might as well have been a million when Ring of Honor held its debut show before a few hundred fans at the rec center in 2002. ROH, then a small, DVD-based pro wrestling company, ever getting a date at "The World's Most Famous Arena" was unfathomable.
The same could be said for New Japan Pro-Wrestling. While NJPW, which was formed in 1972, has drawn a number of large crowds at the Tokyo Dome over the years, it only recently expanded into the U.S. market and has yet to get a taste of "The Big Apple."
That all changes on Saturday, April 6, 2019, when ROH and NJPW — otherwise known as "The Best Wrestling on the Planet" and "The King of Sports,"respectively — join forces to present G1 Supercard at a sold-out Madison Square Garden.
Tickets for the event sold out within minutes after going on sale to the general public this morning.
"We are absolutely thrilled and equally humbled by the fan response to this show. We thank everyone for their support and let's enjoy this together," said ROH General Manager Greg Gilleland.
NJPW President Harold Meij added, "[Madison Square Garden] is one of the holy grails of pro wrestling. It's the place to be. It's not only a great honor for us, but it shows how far we've come after 46 years of being in wrestling."
The word "historic" gets thrown around liberally in pro wrestling, but G1 Supercard will truly be a groundbreaking event, as the McMahon family of promoters has had a stranglehold on the Garden for nearly 60 years. The last time a wrestling show at MSG wasn't promoted by a McMahon was on Nov. 14, 1960, when Jack Pfefer booked a card headlined by Bruno Sammartino versus Antonino Rocca, according to Dave Meltzer of The Wrestling Observer.
The storied history of pro wrestling at Madison Square Garden (the current MSG opened in 1968 and is the fourth building in New York to bear the name) dates back to the late 1800s and includes William Muldoon defeating Thiebaud Bauer in 1880 to become the first American Greco-Roman Heavyweight Champion; Sammartino winning the WWWF Title from "Nature Boy" Buddy Rogers in 1963; Hulk Hogan beating The Iron Sheik for the WWF Title in 1984; and the first WrestleMania in 1985.
In April, ROH and NJPW will become part of that illustrious history. WWE Hall of Famer and current ROH star Bully Ray put it into perspective in a recent video on social media that was shot outside the Garden.
"The AWA never ran Madison Square Garden. ECW never ran Madison Square Garden. And WCW never ran Madison Square Garden," he said. "This show will become a part of wrestling history. In 50 years, people will still be talking about the Ring of Honor and New Japan Pro-Wrestling [G1 Supercard]. … If you're a wrestling fan, this is the place you want to be. This is the show you want to see. This is the memory that you want for the rest of your life."
Fans will see all the top stars from both ROH and NJPW at G1 Supercard, and it's expected that all the major titles from both companies will be defended.
"G1 Supercard is the ultimate super card," Gilleland said. "You're going to get the best of the best from both companies."
ROH and NJPW have had a symbiotic working relationship since 2014 in which the companies exchange talent. Collaborating on an event the magnitude of G1 Supercard was the next logical step in their partnership.
"This is a joint venture that both companies are investing in," Gilleland said, "and both companies share the same goal of delivering the absolute best possible show to the fans."
The ROH-NJPW partnership is a natural one, as both companies place an emphasis on outstanding in-ring action. That's not to say that there isn't an abundance of charismatic performers and some pomp and circumstance, but what goes on bell to bell has always been paramount. ROH has provided a platform and been a proving ground for some of the most talented wrestlers in the industry, while NJPW has introduced American wrestling fans to the hard-hitting "Japanese strong style."
Top stars such as CM Punk, Bryan Danielson (Daniel Bryan), AJ Styles, Samoa Joe, Tyler Black (Seth Rollins) and Kevin Steen (Kevin Owens) first made a name for themselves in ROH. It's a testament to the strength of the ROH brand of wrestling that the company has continued to grow and create new stars after the aforementioned wrestlers moved on.
Case in point: ROH's Supercard of Honor, an annual extravaganza that began in 2006 and traditionally takes place in the spring during the biggest weekend on the pro wrestling calendar, drew a company-record crowd of more than 6,100 at last year's show in New Orleans. That shattered the previous record of more than 3,200 fans at the 2016 Supercard of Honor event in Lakeland, Fla.
"Supercard of Honor has grown so much over the past three years, it was almost a no-brainer when the opportunity [to hold the 2019 Supercard show at Madison Square Garden] presented itself," Gilleland said.
The "G1" part of G1 Supercard comes from the G1 Climax tournament, which NJPW has held every summer since 1991. The G1 Climax has become synonymous with great wrestling, as the tournament has produced a number of matches that are regarded by wrestling fans and pundits as some of the best of all time.
On July 1-2, 2017, NJPW, held its first shows in America. Titled the G1 Special, the two events in Long Beach, Calif., served as a prelude to the G1 Climax. NJPW returned to Long Beach for a show this past March and then presented another G1 Special last month in San Francisco.
"[G1 Supercard] will be another opportunity for New Japan Pro-Wrestling to show the fans in the United States what we're all about," Meij said, "especially given that big of an arena and that location. We haven't been to the East Coast…. I think we have something unique to offer the fans. When they see what we're all about, I think the fans will fall in love with our type of wrestling as well."
By combining the G1 and Supercard brands, NJPW and ROH officials believe they are creating a can't-miss event for wrestling fans around the world. They also view G1 Supercard as a launching point.
"I hope it's just the beginning of something even greater to come from this," Meij said.
Added Gilleland: "I think the possibilities are endless."
Continue following TheChairshot for all the latest skull smashing opinion, news, reviews and so much more! @theCHAIRSHOTcom on Twitter
Always #UseYourHead
Chairshot Wrestling News Shuffle: News Involving Ashley Massaro, Ric Flair, NXT, and More! (5/17/19)
News involving Ashley Massaro, Ric Flair, NXT Tag Titles, and More!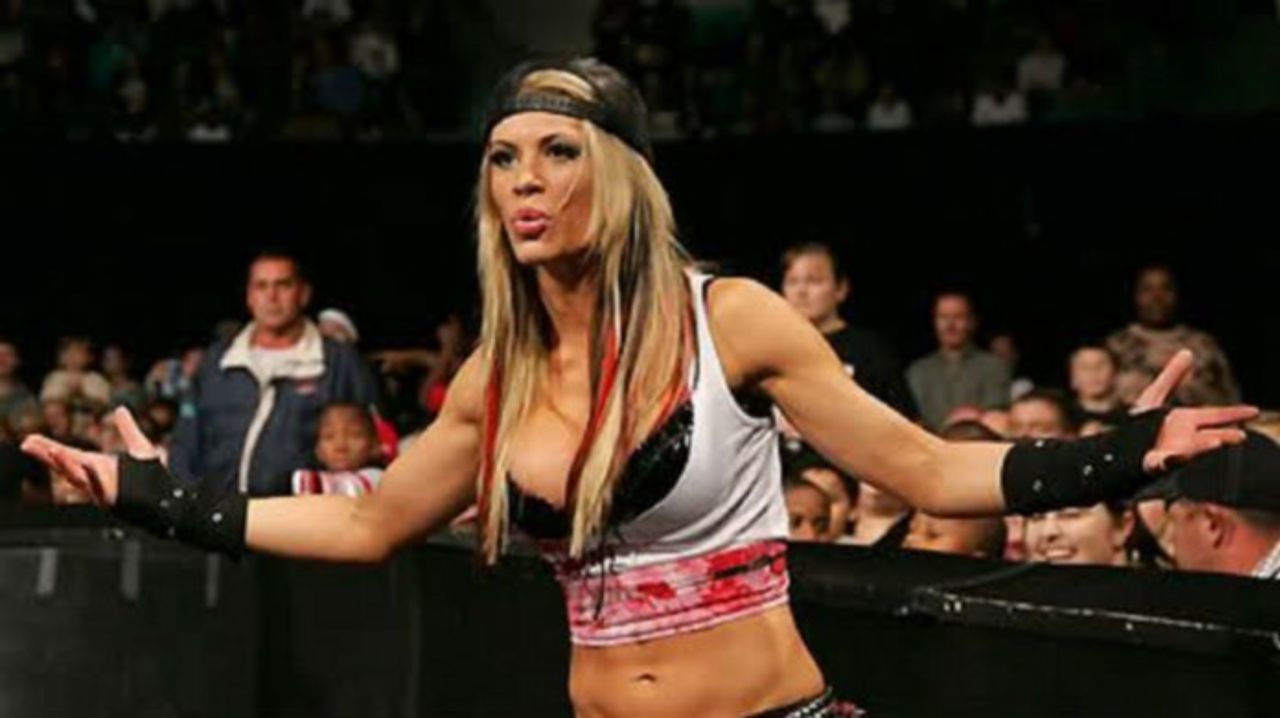 News here! News involving Ashley Massaro, Ric Flair, NXT Tag Titles, and More!


Ric Flair Medical Scare?
TMZ Sports broke news Thursday morning that Ric Flair suffered a medical emergency that they quoted as being "very serious." Later in the day, Conrad Thompson would refute that report and stated that Flair had a planned procedure, but wouldn't elaborate on any further details. TMZ Sports would post and update from Flair's wife, Wendy Barlow, and she said:
"Due to ongoing health complications, Ric was taken to the hospital and is expected to undergo a procedure tomorrow morning, after which he expects to fully recovery."
Jason's Take
It's hard to believe everything you read when it comes to wrestling, so that's why you should be reading the Chairshot everyday. We sort through the bullshit so you don't have to. On that note, hopefully things are ok with the Nature Boy. Reading news on Flair like this makes me a little nervous, especially with the medical scare he had in 2017. But it looks like even death itself taps out to the Figure Four.
Alexa Bliss Pulled From Money In The Bank
WWE Tweeted this morning that Alexa Bliss has been pulled from the Money In The Bank ladder match, and has been replaced by Nikki Cross. The reason given by WWE is that Alexa has not been medically cleared to compete. Dave Meltzer is reporting that the reason is indeed injury related, and possibly due to Alexa's concussion history.
Jason's Take
If the company was worried about her concussion history and her participating in a ladder match, why did they attempt to put her in it in the first place?
NXT Tag Titles Vacated
WWE has announced that the NXT Tag Team Championships have been vacated. This shouldn't be a surprise with the Viking Raiders being called up to the main roster. WWE's storyline reasoning is due to the controversial ending of the title match between The Viking Raiders and The Street Profits that aired on Wednesday's episode of NXT. This show was taped on Wednesday, May 1, 2019, from Winter Park, FL at the Full Sail University. William Regal will address the situation on next week's episode of NXT.
It's official: The NXT #TagTeamTitles have been vacated. #WWENXT https://t.co/jtpBO6TJ20

— WWE NXT (@WWENXT) May 16, 2019
Jason's Take
I'm not really shocked that the Viking Raiders were stripped of the titles. The real question is who the next team is that will be crowned champions? Could the Undisputed Era regain the titles?
Kurt Angle On AEW
Kurt Angle is one of the handful of wrestlers who is no stranger to leaving WWE, and re-vitalizing his career with another promotion. So, rightfully, Angle would be someone to ask on thoughts of AEW competing with WWE. Angle spoke with Wrestling Inc on Thursday, and gave some of his thoughts on AEW.
"I want the fans to be excited about it. I'm gonna tell you this though, and I don't wanna come around in five years and say 'I told you so.' Listen, WWE is the No. 1 brand and will always be No. 1…There's no way in heck anybody's gonna catch up to them. If this company… I'm not daring them, I'm just saying it's not bad to be No. 2. If you're gonna set out to be No. 1, then you're gonna spend a lot of F'n money,"
Jason's Take
WWE will always be around in some way, shape, or form. WCW Monday Nitro wasn't going to catch WWE. Paul Heyman famously said that Nitro would be dead in 3 months. While the odds will be stacked against AEW, never say never.
Ashley Massaro Passes Away At 39
In a bit of shocking news, former WWE Diva, Ashley Massaro, has passed away at 39 according to TMZ sports. Massaro was transported from her home in Suffolk County, NY to a nearby hospital where she died early Thursday morning.
Jason's Take
WOW. Only 39 years old, 3 years older than myself. Thoughts and prayers to her family in this difficult time
DeMarco's WWE Smackdown YouTube Performance Report (5/14/19)
Did the blue brand deliver on YouTube? Well…Roman did!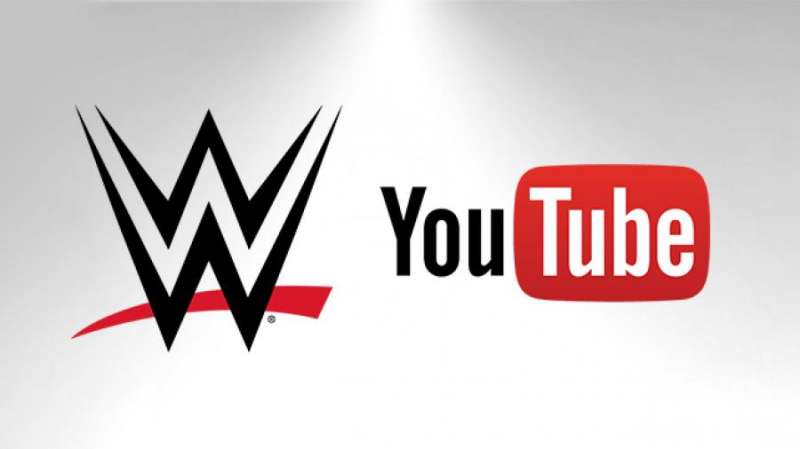 Greg DeMarco's look at the WWE Smackdown YouTube performance for the May 14th broadcast!
As we all know, social media and other outlets have become a huge means of drawing in interaction and viewers for WWE. Most people will point to television ratings like they did during the Monday Night Wars in the late 1990's, however that can be skewed with so many various means of watching today that do not include cable television. As such, YouTube has joined social media as a metric as important to WWE as television ratings (if not more). The weekly WWE Smackdown YouTube Performance Report is a look into that success metric.
As you've become accustomed to, here is this week's WWE Smackdown YouTube Performance Report, compiled overnight Wednesday night (a few hours more than  24 hours after Smackdown went off the air), for the 5/14/19 edition of WWE Smackdown:
Roman Reigns & The Usos vs. Shane McMahon, Elias, Daniel Bryan & Erick Rowan – 1.203 million views
Shane McMahon & Elias attack Roman Reigns & The Miz – 1.057 million views
Kevin Owens & Sami Zayn attack Kofi Kingston – 601k views
Becky Lynch & Charlotte Flair history/feud video package – 384k views
Finn Balor vs. Andrade vs. Ali vs. Randy Orton – 369k views
Asuka & Kairi Sane vs. Mandy Rose & Sonya Deville – 310k views
Shane McMahon makes the handicap match – 111k views
Lacey Evans promo for Money In The Bank – 82k views
Ms. Money In The Bank promo – 56k views
Aleister Black promo – 53k views
Ratings analysis appears after the ad – buy a shirt!
---
Elisa looks great in her Chairshot gear.
You can, too!
Be like Elisa and get yours at:
https://www.prowrestlingtees.com/related/thechairshot.html
---
Greg DeMarco's WWE Smackdown YouTube Ratings Analysis
No numbers comparison as I wasn't able to compile last week's videos. Roman Reigns delivered big time this week, with two videos both over a million views. Those were the only two videos to cross 1 million.
The overall views were down, much like Raw on YouTube this week. But Raw's TV ranking improved, and it was not opposed by the NBA. That said, if you're WWE you have to be happy with the performance of Kevin Owens and Kofi Kingston.
My favorite video…The IIconics on commentary!
What did the YouTube results for this week tell you?