ONCE UPON A SEPTEMBER – THE STORY OF MASA KITAMIYA'S GHC HEAVYWEIGHT TITLE CHALLENGE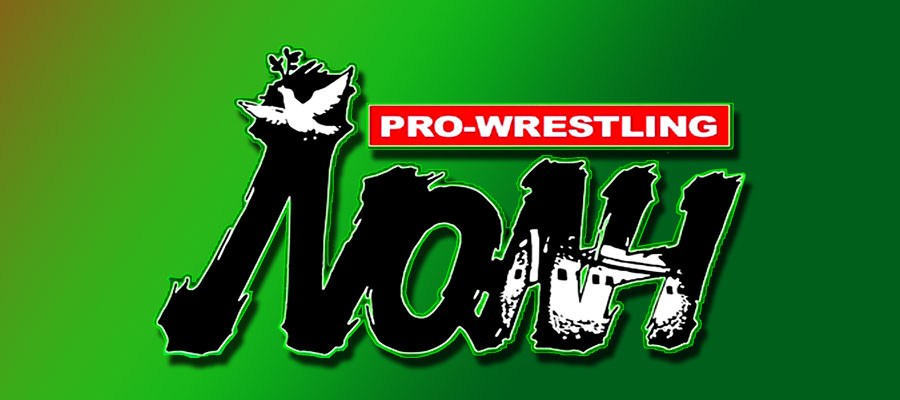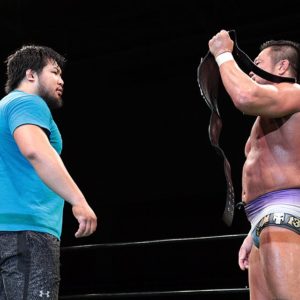 On 18th August 2018 at Culttz Kawasaki, Masa Kitamiya, for the second time in his career, challenged Takashi Sugiura for the GHC Heavyweight championship. Like two of the prior challengers (Naomichi Marufuji and Go Shiozaki), the last title challenge had taken place during the Suzuki-Gun era in 2016 two years previously, and almost two years to the day.
This is the story.
On August 25th 2016, Masa Kitamiya had pinned former GHC Heavyweight Champion, Go Shiozaki. Later that night, after Sugiura's GHC Heavyweight Championship match against Maybach Taniguchi, Masa Kitamiya came to the ring and attacked Sugiura with the Saito Suplex, before challenging him for the GHC Heavyweight title, he got on the microphone and said:
"You know what this means to stand in this ring! Takashi Sugiura, my challenge is expressed! Asshole, it is impossible for me to keep waiting until my turn arrives! Go For Broke! Hit and Crush! Hit! I will crush you, asshole!"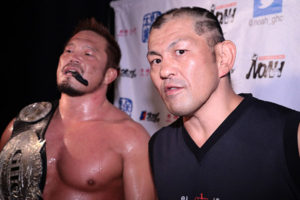 Unfortunately for Kitamiya, Sugiura had the Suzuki Army behind him.
During this time, Sugiura did not talk much, and so the challenge was answered by Minoru Suzuki by telling him that youth and power meant nothing (in a post match interview Masa Kitamiya had said that he was unwilling to grow old waiting for his turn), and that he could not hope to win against The Suzuki Army. However you look at it, this was the first seeds being sewn for the 2018 showdown of the NOAH veterans vs the next generation of wrestlers, as Masa Kitamiya was talking in interviews about "having a match where the young generation will rise". When it happened in 2018, it was in a very different NOAH, and one thankfully absent of the Suzuki Army.
On the 27th August, Masa Kitamiya ran into the ring after Sugiura's match against Hajime Ohara (who he had pinned), Kenoh and Maybach Taniguchi, and delivered a side-suplex to him. On the microphone he told him that the match has been set for September 23rd at Korakuen Hall, and he would take the championship. The crowd were whipped up enough to cheer Masa Kitamiya and cry out "Asshole Sugiura".
Sugiura's response was to ask "What the hell was that? What is going on?". Not happy with Kitamiya's actions, (especially since he was from the undercard and had attacked a main eventer), he refused to be challenged by him.
As Gedo (who was booking for NOAH at that time) had booked no immediate pre-matches for the challenge (and wouldn't until the September), and refusing to give up, Masa Kitamiya decided to wear Sugiura down by attacking him again on the 28th August, and after side suplexing him he told him that "September 23rd is the championship! Decide! Go For Broke! Its over asshole Sugiura!"
Sugiura's response afterwards was to express disbelief that someone from the undercard had done this, and he said "do not think you can take this GHC, do not think you can do so!".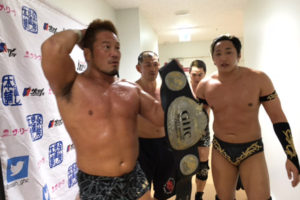 On the 29th August, Takashi Sugiura was prepared for Masa Kitamiya to attack him, and felled him with a high kick, but Kitamiya managed to recover and took out Sugiura with a shoulder tackle before taking down Taka Michinoku and Yoshinobu Kanemaru with a spear, and again challenged Sugiura.
Sugiura threw a tantrum, threw a chair in the ring, and walked off angrily.
Masa Kitamiya said that he would continue to do it again and again "until that bastard approves it", and he got his way, the title match was signed for on the 23rd September 2016 at Shinjuku FACE, and he also got a pre-match on the 4th September where he beat Sugiura with the side suplex after seventeen minutes and thirty-six seconds. In the ring he said he would take the belt back for NOAH to the cheers of the crowd.
In a backstage interview, Sugiura said he would "crush that bastard before the title match", with Minoru Suzuki calling him a "fucking kid." (Kitamiya was twenty-eight at the time).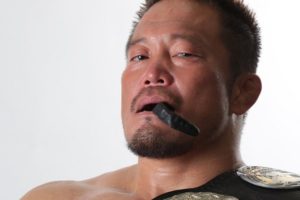 Takashi Sugiura gave an interview on the 15th September, where (and using language unusual for his generation who weren't known for their profanity, as their seniors would never have allowed it from them in interviews) said "I will show that bastard the meaning of "bastard". Sadly, for a man of Sugiura's brute force abilities, he said he would strike at him with a chair if needs be.
Pre-match tags took place on the 13th, 14th, 15th and 17th and 19th September, with Masa Kitamiya victorious over Sugiura three times, the other match either ended with the pin on Kitamiya (not by Sugiura) or with the pin on another team member.
The title match came on the 23rd September at Korakuen Hall on the final night of "Shiny Navigation 2016". The match was a fierce brawl, which went outside the ring, at one point Takashi Sugiura removed the mat lining the ring and drove Kitamiya onto the concrete floor. However, the Suzuki Army could not not get involved, and interfered during the match, but Katsuhiko Nakajima was also there and did some interfering of his own.
Sugiura hit the Olympic Slam, which Kitamiya kicked out of the first time, but it was to no avail, Takashi Sugiura won the match with the maneuver after twenty-nine minutes and forty-seven seconds. After the match the Suzuki Army got into the ring, and Minoru Suzuki asked "where is the one who disturbed us a while ago?"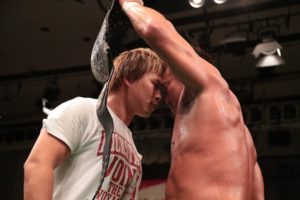 Katsuhiko Nakajima came out, and got in the ring. He challenged Takashi Sugiura for the GHC Heavyweight title…