Platt's MLW Fusion Recap & Review for 8/17/18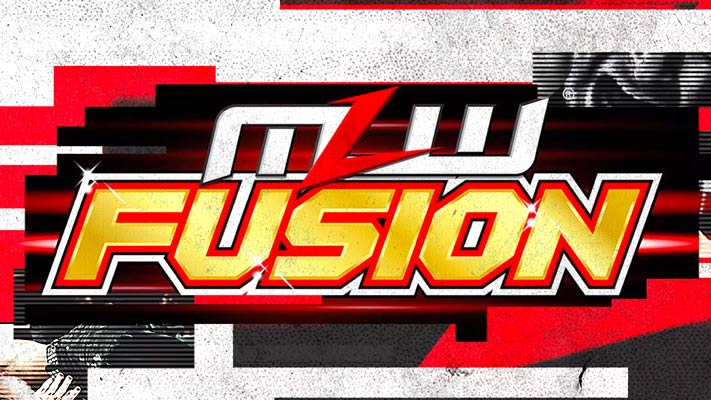 VIDEO: MLW FUSION featuring Low Ki vs. John Hennigan; Lawlor vs. Parrow in an MMA Cage Fight https://t.co/2i0rDcpqaD pic.twitter.com/0ygGj0q5xx

— Major League Wrestling (@MLW) August 18, 2018
Greetings & Salutations.
MLW Fusion begins with a tribute to Jim 'The Anvil' Neidhart (RIP). This was followed by a recap of last weeks Teddy Hart vs John Hennigan match. If you haven't seen it, go out of your way to do so. This sets up this weeks main event, as Hennigan will go on to challenge world champion Low KI.
MATCH # 1: THE HART FOUNDATION(W/BRIAN PILLMAN JR) VS. ACH/RICH SWANN
There are those "do you remember when…" moments you get when watching wrestling. Tonight's debut of the Hart Foundation is one of them.

See @TeddyHartIsBACK @DBSmithjr @FlyinBrianJr 8pm tonight on #MLWFusion on @beINSPORTSUSA. pic.twitter.com/pmG3uJoAK7

— Court Bauer (@courtbauer) August 17, 2018
Time restraints considered, these 4 had an entertaining match. I really liked the Hart Foundation's music. The match started with a Brian Pillman chant. I must say, Pillman Jr's hair has gotten much better(although he still dresses like a 90's wrestler). Swann & ACH have good chemistry and have a tag title match coming up next week. In the end, the Hart Foundation pull it out with a little help from Fylin' Brian Jr.
WINNERS: THE HART FOUNDATION
In just 1 hour #MLWFusion is uploaded to https://t.co/m6LhBjSe7t!

You'll see @THETOMMYDREAMER in addition to TONS of action!

If you can't watch Fridays on @beINSPORTSUSA, check out our YouTube channel beginning EVERY Saturday at 6:05 p.m. ET! pic.twitter.com/vEwdhCMxIf

— Major League Wrestling (@MLW) August 18, 2018
Up next we get a War Games preview followed by a promo by Team Swerve. Half way through the promo, Team Swerve is attacked by Team Havoc with Tommy Dreamer making the save.
MATCH #2: MIKE PARROW (W/THE STUD STABLE) VS TOM LAWLOR IN A DOJO MATCH
Tonight @MLW on @beINSPORTSUSA tune in because I don't care if it is in a #MLWFusion wrestling ring or in a #MMA Cage! Trust me I will fight you. pic.twitter.com/3DWFpOzxOB

— Parrow (@Parrow_) August 17, 2018
The sparring session between Lawlor and Seth Petruzelli was rudely interrupted by the Studs. After a Jake Hager(Jack Swagger) tease, we end up with friend of Chairshot Mike Parrow challenging the filthy one inside of the octagon. The bout very UFCish with elements of pro wrestling. I give them props for trying something different and tying in Lawlor's legit mma roots. Lawlor wins with a submission hold, but this match was more about the post match beatdown of Petruzelli by The Dirty Blondes. This is used to set up next weeks tag match between The Blondes and The other two members of Team Filthy. Either way, the issue between these two factions is just getting started.
MAIN EVENT: LOW KI (CHAMPION) VS. JOHN HENNIGAN FOR THE WORLD CHAMPIONSHIP
In 2 hours you can watch this week's #MLWFusion episode on YouTube!https://t.co/m6LhBk9Pw3

Each week's episode is uploaded at 6:05 p.m. ET! pic.twitter.com/uTq7wPbVs1

— Major League Wrestling (@MLW) August 18, 2018
We start with a prematch promo with Low Ki and his business partner Salina de la Renta. Low Ki speaks like a villain in a kung fu movie. I can dig it. It makes even the most mundane statements sound important. The match begins with Hennigan still playing up the beat down of Team Swerve by coming out with taped ribs. The match itself started off slow with a lot of mat chain wrestling. Both wrestlers did a good job of playing up the injured ribs of Hennigan throughout. As the match picked up steam, we get a few signature high spots from both. In the end, Hennigan crashes and burns on a Star Ship Pain attempt and Low Ki retains. Good TV main event. I like the decision of putting the title on an established veteran like Ki. It will help to make the man who is finally able to unseat him.
Overall a solid effort. The undercard matches tend to suffer do to lack of time. However, the main event consistently delivers week in and week out. We finally have a few peculating story lines, which should help the casual fan to follow along. PUBLIC SERVICE ANNOUNCEMENT: If your local cable provider doesn't offer BeIn Sports, the MLW YouTube channel offers the previous nights show FOR FREE at 6pm eastern the following day. I highly recommend that you go out of your way to check it out.