Predicting Every Hell in a Cell Match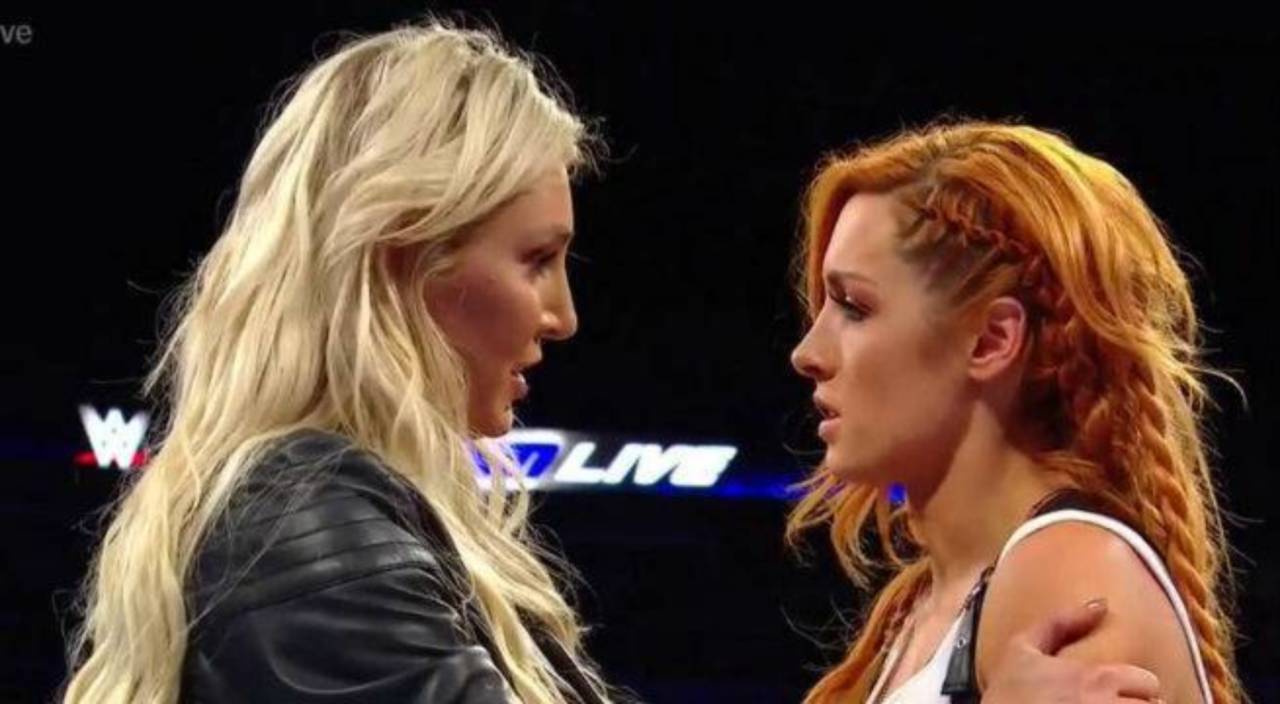 SummerSlam is now in the rear view so Hell in the Cell is the next WWE pay-per-view on tap.  I've had my ticket for HIAC for a little while now so I've been especially invested in which trajectories of current storylines will lead to the September show.
In this article we're going to be looking at the most likely feuds and matches that could take place inside the actual cell.  Normally, the two or three hottest feuds at the time are chosen for the Hell in a Cell match. This is the first dual-branded HIAC event in three years so there are a little more feuds to choose from this time around.
Roman Reigns v. Braun Strowman
Braun has made it abundantly clear that he doesn't plan on making a surprise cash-in.  I originally thought that Brock Lesnar could invoke his rematch clause which would then make it a triple threat match but Kurt Angle already told Paul Heyman that isn't happening.  Perhaps this turns into a 6-man tag match now that Reigns has the support of The Shield. The Twitter community has speculated that Braun's partners could be Dolph Ziggler and Drew McIntyre or maybe even the Authors of Pain.  It makes more sense to have the tag match on Raw and to save the title match for the ppv.  A lot of people want Braun as the new face of Raw but I'm concerned the momentum of a Shield reunion may be leading to a failed cash-in.
Ronda Rousey v. Stephanie McMahon
It sounds a little crazy but I wouldn't put it past them.  They met at WrestleMania and big brother Shane has been in two HIAC matches since 2016.  The way they divided the roster by heels and babyfaces during their segment on Monday tells me that they may have a bigger story planned.  Alexa Bliss had her arm in a sling and no seeds have been planted for an alternative challenger.  This could lead to something at Evolution and possible Survivor Series teams.  Stephanie and Ronda had a debate during the segment on how a real champion should act.  Maybe Steph decides to take it upon herself to be the next challenger for Ronda's belt.  The replacement of Kurt Angle for Baron Corbin could be Stephanie making sure nobody could foil her plans.  Ronda Rousey made her name in the Octogon.  Stephanie would probably feel like she has an advantage inside the structure that her family created.
Bayley v. Sasha Banks
This one made a lot more sense about a month ago.  I really thought this is the route they were headed toward but they weren't even on the SummerSlam card.  Management hasn't pulled the trigger on the full Boss N' Hug implosion by now so it may be a tad too late to create a blood feud with limited weeks remaining on the schedule.
Daniel Bryan and Brie Bella v. The Miz and Maryse
This is what every episode of Total Divas has led up to.  There may be no more Miz & Mrs or Total Bellas by the time this one is over.  Actually, when they announced the tag match on Smackdown I was a little surprised.  This was going to be the perfect singles match to take place inside the cell – especially since their most recent match was decided from outside interference.  It was announced as a normal tag match but I wouldn't mind them adding the stipulation later.  If this was the old WWE then we could expect a bloody match that ends with The Miz hitting Brie with a Skull-Crushing Finale as the ref reluctantly counts the pin.
Charlotte Flair v. Becky Lynch
Before I watched SmackDown, I was thinking about how serious this feud could potentially get if done correctly.  That started to look like a real possibility because everything boiled over immediately on SmackDown.  Becky and Charlotte couldn't even be separated by the women's roster.  It would make perfect sense because then Becky would finally get the singles match for the championship that she was robbed of at SummerSlam.  We also know it wont be Charlotte vs. Carmella at HIAC because that rematch will be taking place next week on SD Live.  If Bryan v. Miz wont be taking place inside the cell then this would be an ideal candidate to take its spot on the card.
AJ Styles v. Samoa Joe
I don't even need to explain this one.  Joe continues to bring AJ's family into the feud which is something we haven't seen recently.  AJ said he would rip Joe's heart out of his chest and Joe drew blood on Sunday.  Samoa Joe has consistently provided the most personal and believable mic work in the company and I think the HIAC stipulation would be the perfect environment for him to finally claim the top belt.  Just imagine a sweaty Samoa Joe standing over a lifeless AJ Styles as he holds the WWE Championship high with a psychotic look in his eyes.  AJ's family looks on from the front row as tears run down their face.  This is the worst day of their lives.