Reviewing The Women's Evolution DVD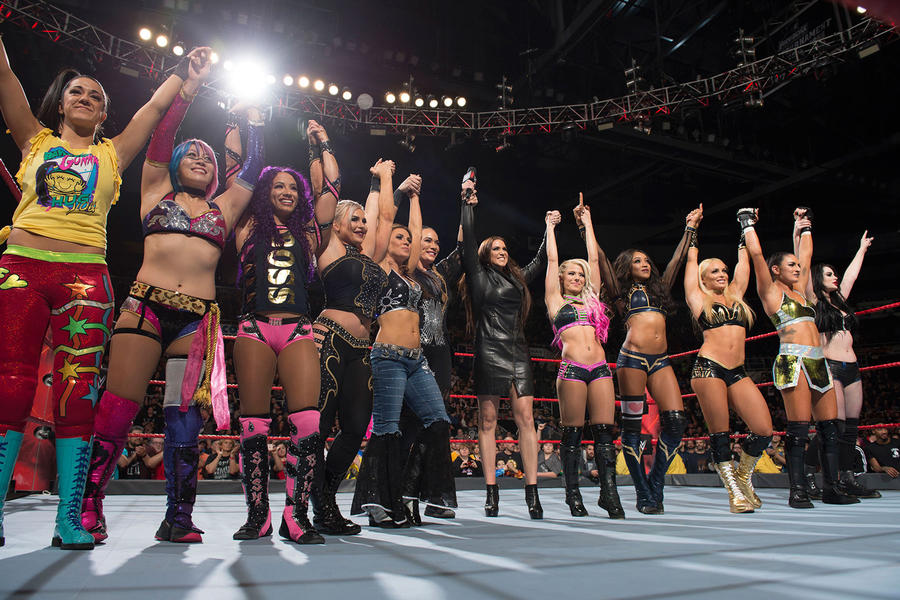 So, a few months ago, WWE put the very first DVD that highlighted the history of the Women's Division. When the DVD was announced, there were a lot of opinions about the cover, the women highlighted, and the matches, but I don't recall seeing anyone saying they've actually bought this DVD and watched it. So, let's take a crack at 'Evolution'!
Cover and Contents Card. 
The cover was the thing that was most complained about on this DVD. Most people objected to Ronda Rousey, who had only had one match in WWE, being on the cover. They also complained about the lack of women from the 80s and 90s, including Sable, Sunny (who never wrestled), and Chyna. Personally, I'm okay with the cover. The thought behind it was probably to market it to people who are fans of the current Women's Division plus a few big names from the past. However, there were some other notable absences from the cover of women that should've been included:
Fabulous Moolah
Molly Holly
Ivory
Victoria
Sensational Sherri
Michelle McCool
AJ Lee
Kelly Kelly
Eve Torres
Kaitlyn
Going over the content card is interesting. There are twenty-one individual women highlighted in this set: Wendi Richter, Sensational Sherri, Alundra Blayze, Ivory, Victoria, Lita, Molly Holly, Trish Stratus, Mickie James, AJ Lee, Paige, Natalya, The Bella Twins, Bayley, Charlotte, Becky Lynch, Sasha Banks, Carmella, Mae Young, the Women's Royal Rumble participants, Alexa Bliss, and Ronda Rousey.
Comparing the content card to the cover, I found that a few women on the cover were not given a spotlight on the DVD: Nia Jax, Beth Phoenix, Jacqueline, Mae Young (her 'match' was the Mae Young Classic Final between Kairi Sane and Shayna Baszler), Asuka, Stephanie McMahon (though she is involved in the matches of the Bella Twins and Ronda Rousey), and Naomi. With Mae Young, I can somewhat understand her not being featured since all of her WWE matches were from when she was in her 70s-80s and wouldn't really feature her in her prime, but the rest is a little baffling.
Content.
The matches are:
WWF Women Championship Match: The Fabulous Moolah vs Wendi Richter at Madison Square Garden July 23, 1984
Survivor Series Match – November 26, 1987: Fabulous Moolah, Rockin' Robin, Velvet McIntyre, and the Jumping Bomb Angels vs Sensational Sherri, Dawn Marie, Donna Christanello, and the Glamour Girls.
WWF Women's Championship Match: Alundra Blayze vs Bull Nakano – RAW April 3, 1995
WWF Women's Championship Match: Ivory vs Chyna – WrestleMania X-7
WWE Women's Championship Match: Trish Stratus vs Victory – RAW November 25, 2002
Steel Cage Match: Lita vs Victoria – RAW November 24, 2003
WWE Women's Championship Match: Victoria vs Molly Holly – WrestleMania XX. Stipulation: If Molly loses, she'll have her head shaved.
WWE Women's Championship Match: Trish Stratus vs Lita – RAW December 6, 2004
WWE Women's Championship Match: Trish Stratus vs Mickie James – WrestleMania 22
WWE Divas Championship Match: Kaitlyn vs AJ Lee – Payback 2013
NXT Women's Championship Match: Paige vs Emma – NXT ARRIVAL
NXT Women's Championship Match: Natalya vs Charlotte – NXT TakeOver
Brie Bella vs Stephanie McMahon – SummerSlam 2014
30 Minute Iron Man Match For the NXT Women's Championship: Bayley vs Sasha Banks – TakeOver: Respect.
Triple Threat Match For the WWE Women's Championship: Charlotte vs Becky Lynch vs Sasha Banks – WrestleMania 32
Six-Pack Challenge for the SmackDown Women's Championship: Becky Lynch vs Nikki Bella vs Natalya vs Naomi vs Alexa Bliss vs Carmella – Backlash 2016
Hell In a Cell Match for the RAW Women's Championship: Sasha Banks vs Charlotte – Hell in a Cell 2016
Money in the Bank Ladder Match: Carmella vs Charlotte Flair vs Becky Lynch vs Natalya vs Tamina – Smackdown June 27, 2017
Mae Young Classic Final: Kairi Sane vs Shayna Baszler
Women's Royal Rumble Match
Elimination Chamber Match for the RAW Women's Championship: Alexa Bliss vs Bayley vs Sasha Banks vs Mickie James vs Mandy Rose vs Sonya Deville – Elimination Chamber 2018.
Mixed Tag Team Match: Kurt Angle and Ronda Rousey vs Triple H and Stephanie McMahon – WrestleMania 34.
I have to say that I was a little disappointed in the matches that were chosen for this DVD. Almost all of them were ones I've already seen and are available on the WWE Network and/or on DVD. The Wendi Richter vs Fabulous Moolah match in Madison Square Garden in 1984 was the only one I haven't seen before. Also, it felt like the original intention was to just highlight the Women's Division from the last several years and the older stuff was added in as an afterthought. Also, I was bothered by the exclusion of Jacqueline and Naomi, two women who made history in their own rights and should've been included.
My other issue is with the matches themselves, I'm not sure who made decision of which match for each woman, because there were several matches where the woman the match was highlighting lost. I get that having a great match can be more important than the outcome, but it seems that the matches were picked at random.
Overall, I really enjoyed the DVD and appreciate WWE's efforts to finally give the Women's/Diva's division its due, but I really wish they'd gone more in depth with each decade instead of just throwing this together. I honestly can't believe that Richter vs Moolah and the Women's tag match from the very first Survivor Series was the best that the 80s had to offer in terms of women's wrestling. Hopefully, WWE will do another DVD about Women's Wrestling that goes into more depth about the history of the Women's Division.
King's WrestleMania Rewind: Stone Cold VS. Scott Hall (WrestleMania X8)
Chris King is back with another WrestleMania Rewind, looking at the NWO's Scott Hall battling Stone Cold Steve Austin at WWE WrestleMania X8 from Toronto!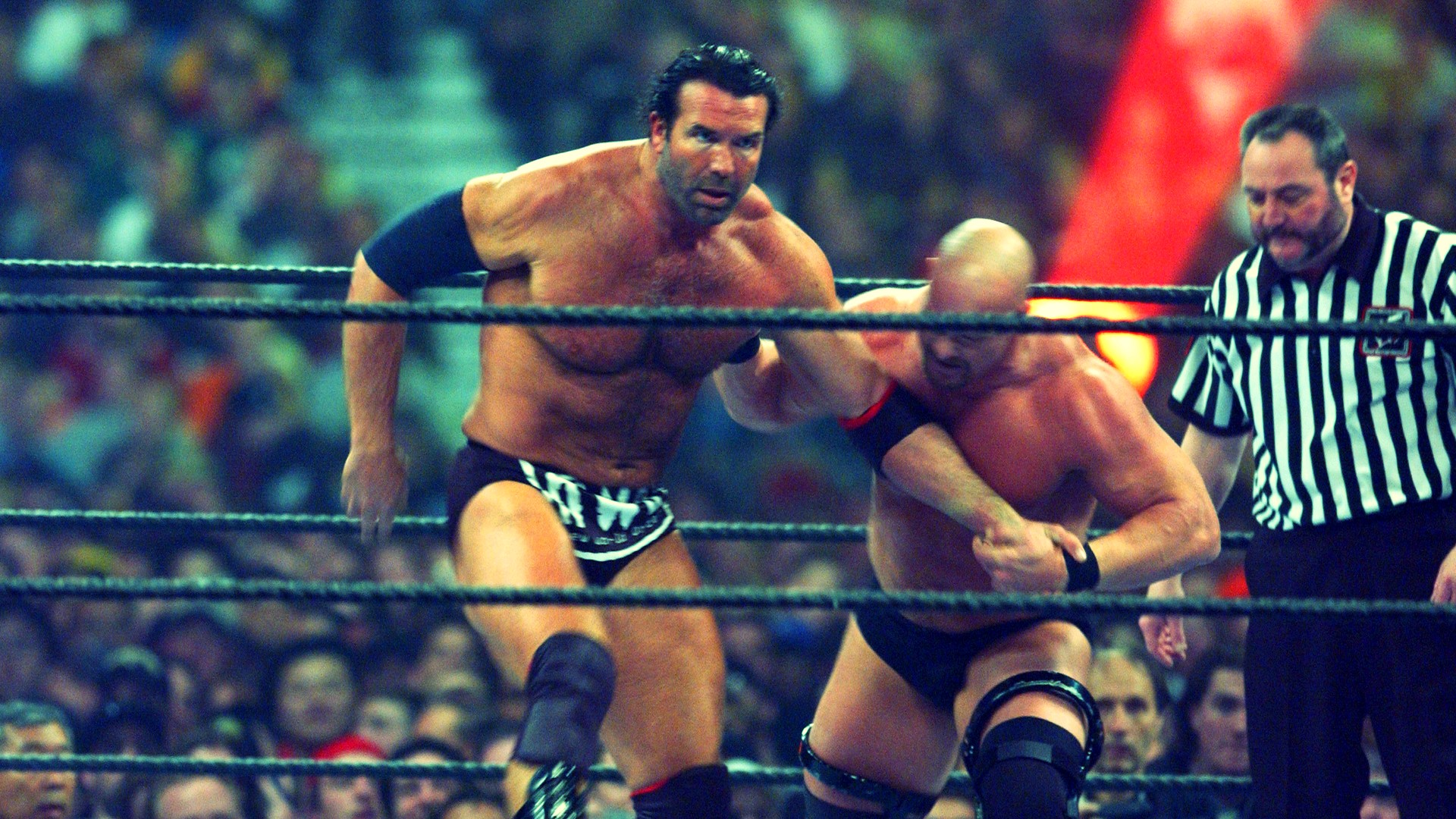 Chris King is back with another WrestleMania Rewind, looking at the NWO's Scott Hall battling Stone Cold Steve Austin at WWE WrestleMania X8 from Toronto!
Chris King is back this week with another edition of WrestleMania Rewind, where he is rewatching all the past Mania matches and feuds. This week you're in for a treat as we look back at 'Stone Cold' Steve Austin vs. Scott Hall at WrestleMania X8.
In late 2001, Vince McMahon bought out his competition WCW and acquired the rights to a plethora of talent including Booker T, Eddie Guerrero, Chris Benoit, and the iconic trio known as NWO. Hulk Hogan; Kevin Nash, and Scott Hall were hell raisers, and what better way to make a name for yourself than take out the two top superstars in the WWE The Rock, and Stone Cold?
The NWO cost Austin his chance at becoming the Undisputed Champion at No Way Out during his match with Chris Jericho. Adding insult to injury, the NWO spray-painted 'The Texas Rattlesnake' with their brand logo just like they did in WCW. As you can imagine, Austin was pissed and out for revenge against the group and primarily Scott Hall.
Hall would challenge Stone Cold to a match at WrestleMania 18. Both superstars beat the living hell out of each other leading up to this highly-anticipated match for who runs the WWE.
The glass broke and Stone Cold made his iconic entrance, and black and white NWO covered Halls' entrance alongside Kevin Nash. With the odds stacked against 'The Toughest S.O.B' could Austin or NWO prove their dominance? Sadly the NWO  broke up that very night when Hulk Hogan came to the aid of his adversary The Rock after their 'iconic' dream match. Stone Cold would ensure the victory with the Stunner. Hall would perform an Oscar-worthy sell over the finisher.
What a time to be a wrestling fan in the 2000s when nothing was impossible for WWE. Who would've thought WCW would go out of business and Hogan would make his long-awaited return to WWE?
King's WrestleMania Rewind: Seth Rollins vs. Kevin Owens (WWE WrestleMania 36)
Chris King takes a look at the most underrated WWE WrestleMania matches, and starts off with Seth Rollins battling Kevin Owens at WrestleMania 36!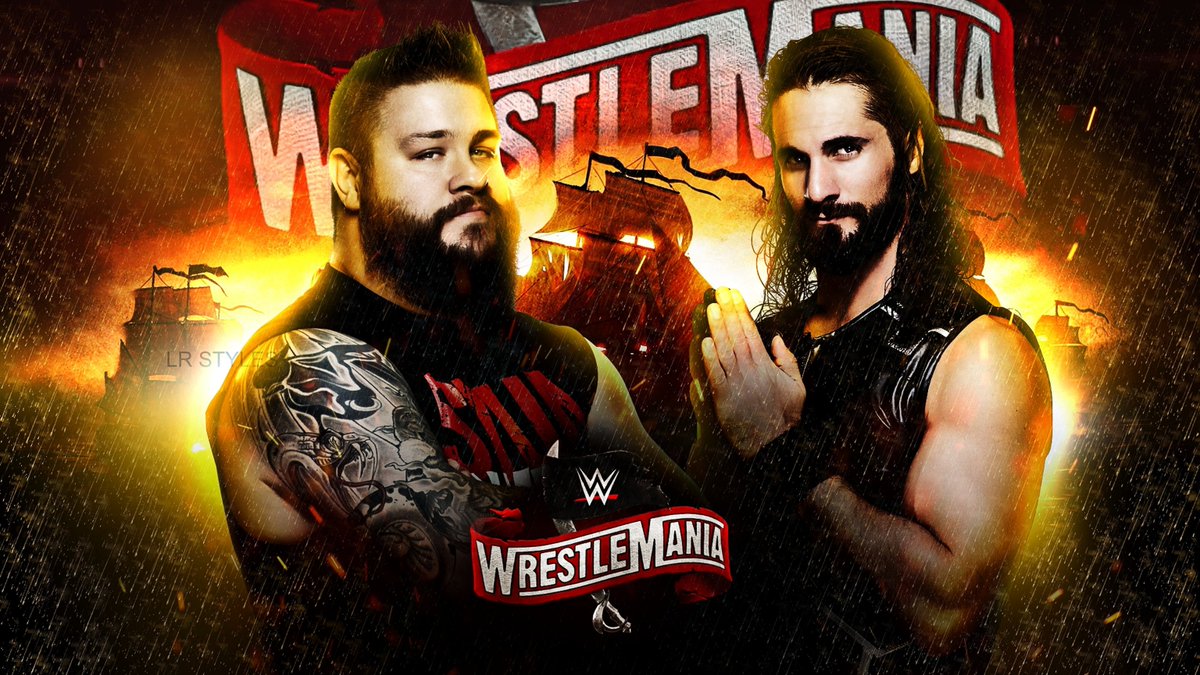 Chris King takes a look at the most underrated WWE WrestleMania matches, and starts off with Seth Rollins battling Kevin Owens in the WWE Performance Center at WrestleMania 36!
Chris King is starting a new series heading into WrestleMania season dubbed WrestleMania Rewind. Each week he'll be going back and sharing his insight over underrated matches at the Show of Shows. First up, is Kevin Owens vs. "The Monday Night Messiah" Seth Rollins at WrestleMania 36.
At the 2019 edition of Survivor Series, Rollins sacrificed himself during the men's traditional match allowing SmackDown to ultimately gain the victory. The following night the self-proclaimed Messiah, berated the whole roster but KO was not having any part of it. Owens quickly became a huge barrier in Rollins' cause for the greater good. The Authors of Pain attacked Owens with Rollins' character in question.
Owens finally had enough of his rival's mind games and torment and challenged Rollins to a match on the Grandest Stage Of Them All. Rollins mockingly accepted his challenge and the match was made official for night one of WrestleMania. Owens came out of the gate beating the holy hell out of the Monday Night Messiah trying to achieve his long-awaited moment at Mania but, Rollins tried to steal a disqualification victory by using the ring bell.
Owens hellbent on revenge provoked Rollins into turning their encounter into a no-disqualification contest where the fight could be taken all over the empty arena. The highlight of the match, was when KO used the WrestleMania sign to deliver a thunderous senton bomb through the announce table. Owens would secure the victory with a Stunner in an incredible match. Despite having no crowd during the pandemic era, both KO and Rollins put on an intense performance under the brightest lights.
In my personal opinion, this was a great feud that helped both superstars in their transformation as compelling characters for years to come.