Ronda Rousey's WWE Raw In-Ring Debut Is A Huge Success Live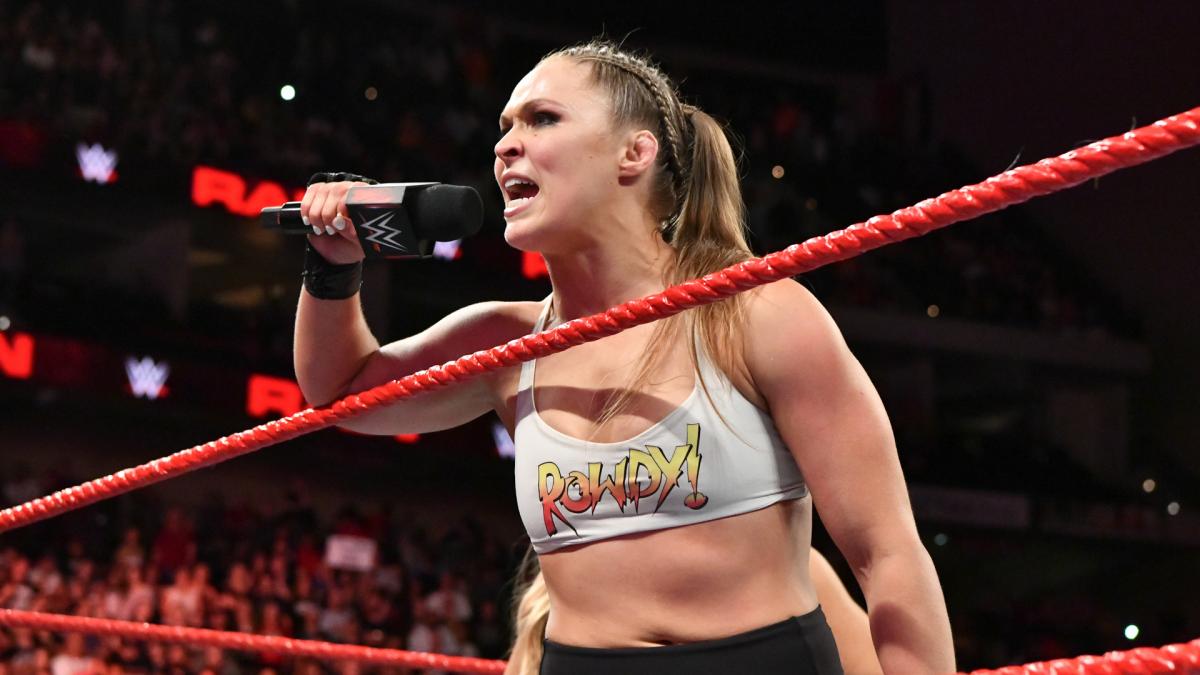 Take a journey to WWE Monday Night Raw, live, with The Chairshot's David Levin, who is in attendance for the Raw in-ring debut of Ronda Rousey in Jacksonville, Florida.

The last time I attended a professional wrestling match, I was a sophomore in college and the NWA was still a thing in this business. My return to a live show, with the first ever Monday Night Raw singles match for Ronda Rousey, made it worth the trip. Welcome to Monday Night Raw, Ronda.
While the match did not last long, and there was more talking and promotion before the match before the in-ring action took place, there is little doubt WWE is now doing the right thing by building Rousey, the former UFC, and MMA star, into the biggest thing to come around this business since Brock Lesnar signed with WWE.
The sellout crowd in Jacksonville was more than receptive to Rousey's first singles match and to Alicia Fox, who is from Ponte Vedra – a stone's throw from the Veteran's Memorial Arena.
WWE has created a buzz around the women's division on both Monday Night Raw and SmackDown Live with the Evolution PPV on the horizon. To close down the show with two consecutive matches – The Riott Squad vs. Bayley and Sasha Banks preceded the Rousey-Fox finale – shows the company's commitment to making women's matches a staple of sports entertainment.
For years, WWE made women a carnival sideshow. Beth Phoenix, Lita and Trish Stratus left the company, leaving a group of beautiful yet talented performers the company did not know how to market. The Women's Revolution – Paige, Charlotte Flair, Becky Lynch, Banks, and Bayley – changed all of that.
A change for the better.
Rousey should have won this match much like Nia Jax and Braun Strowman did when they first moved to the main roster. But I do see what WWE is doing here by sticking to a true storyline with the finale of the program ending in a match between Rousey and Alexa Bliss at SummerSlam.
Kudos to the creative team for having the foresight to realize the match at WrestleMania 34 with Kurt Angle vs. Stephanie McMahon and Triple H should not be what defines the rookie as a performer.
The ultimate goal is to make Rousey a believable character. It's hard to try to dial down the hysteria and hype of a woman who consistently beat the hell out of her opponents in an octagon. Now, her focus is on knowing how to self-promote, play to the strengths of the crowd and sell for her opponents. Jax is still learning how to make that work.
Rousey's debut is exactly how it should have gone, with her coming out on top. With two weeks left until SummerSlam, WWE will need to put its foot on the accelerator to make sure the hype train does not derail because of some of her shortcomings.
The Rousey project should be a half-marathon, not a sprint. There is plenty of time to continue to build her up as the biggest and best WWE has to offer. After last night, it's a given it will happen sooner rather than later.