Stardom's 5 Star Grand Prix Preview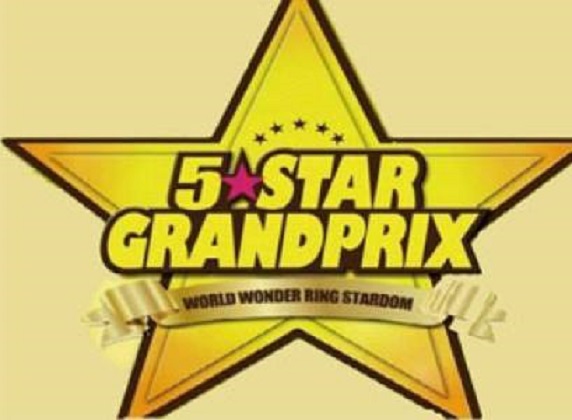 You liked how I and Andrew covered the Champion Carnival, King of Gate, and the G1 Climax? Well, guess what? We're teaming up once again and this time we'll be covering Stardom's tournament, the Five Star Grand Prix!
This year marks the seventh annual tournament and just like the other ones we cover, the winner will be getting the World Championship match against the current champion, Kagetsu. In 2012, Yuzuki Aikawa defeated Kyoko Kimura to win the first Grand Prix and other people have won it such as Nanae Takahashi, Io Shirai, Kairi Sane (Hojo), Yoko Bito, and Toni Storm who won it last year and won the title due to Mayu being injured during the match.
The rules are pretty much similar to the other tournaments, but we'll still go down the list for those that don't know.
 There is a fifteen-minute time limit
 A win equals two points
 A loss gives you no points
 A draw will give both competitors one point
Instead of just calling them A and B Block, they just call the blocks Red Star and Blue Star just to fit with the theme of the promotion with stars. Andrew will be covering the Red Star and I'll be covering the Blue Star. Down below are the list of participants and we'll be picking our top three winners from our respective blocks.
Red Star: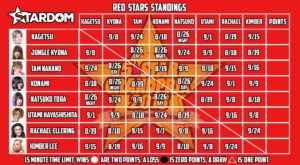 Kagetsu (World of Stardom Champion)
Jungle Kyona (Artist (Trios) of Stardom Champion)
Tam Nakano
Konami
Natsuko Tora (Artist (Trios) of Stardom Champion)
Utami Hayashishita
Rachel Ellering
Kimber Lee
Blue Star: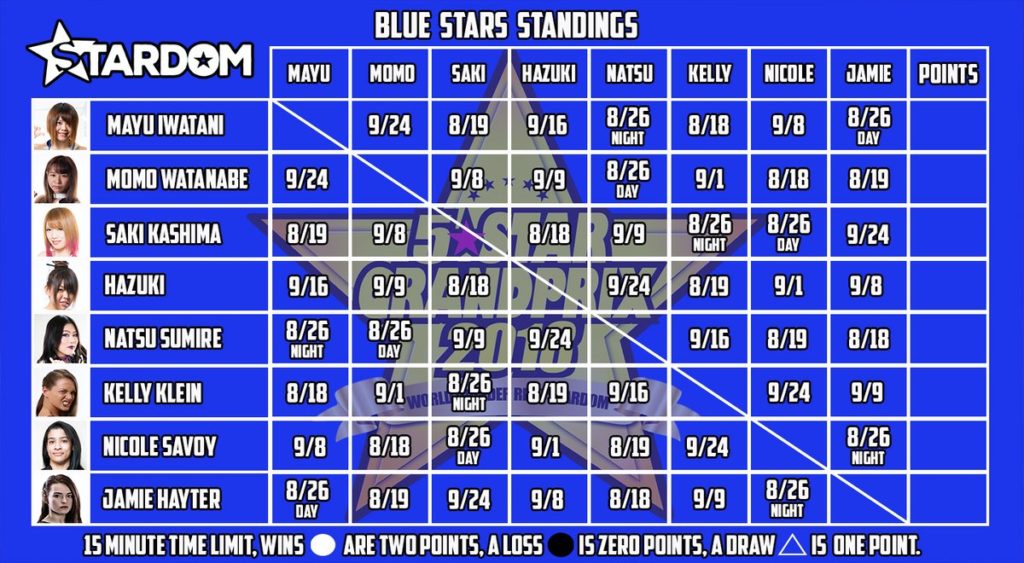 Mayu Iwatani (Goddess of Stardom Champion)
Momo Watanabe (Wonder of Stardom Champion)
Saki Kashima (Goddess of Stardom Champion)
Hazuki
Natsu Sumire
Kelly Klein
Nicole Savoy (SHIMMER Champion)
Jamie Hayter (Rev Pro Women's Champion)
Blue Star Predictions:
3. Kelly Klein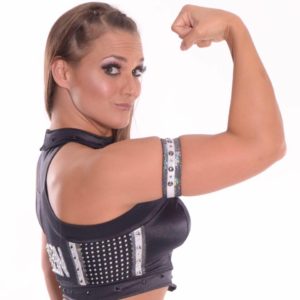 – It's no secret that the Stardom President, Rossy Ogawa is a big fan of bringing Gaijins in his promotion and likes to push them quite a lot and unfortunately, we lost quite a few good ones like Toni Storm and Deonna Purrazzo, and now it just felt like the company was given the scraps for the regular tours. However, we got quite the solid line up of talented female wrestlers from around the world and Kelly Klein is no stranger to the company as she won their Goddesses of Stardom Tag League with Bea Priestly last year, so this could be a good time to elevate her to that next step. It may be unlikely, but again, Rossy loves to push the Gaijins in Stardom and feels like Kelly could fit the bill unless they want one of the champions from the other companies like Nicole Savoy and Jamie Hayter to get the win, but feels like that might be predictable.
2. Hazuki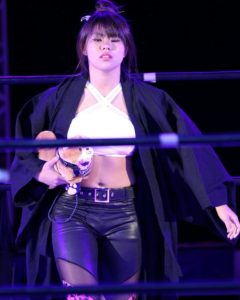 – This one seems very unlikely, but I feel like she could be a dark horse of the Blue Star Block if they really wanna go with the Oedo Tai vs. Oedo Tai route for her against Kagetsu. Hazuki has made some dramatic changes ever since she got drafted from Queen's Quest to Oedo Tai and just changed her look, her style, and just her outlook while showing great character progression. She recently came off a big loss from Momo Watanabe for the Wonder of Stardom Championship, but she has a second chance at her due to them being on the same block and hopes to beat her there this time. If she does somehow win the tournament, I wonder how Kagetsu will take it, will she be accepting of it like how Naito is and fight to strengthen their bonds or will Hazuki betray the faction that took her in and treated her like one of their own.
1. Mayu Iwatani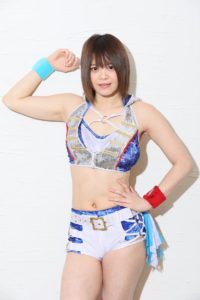 – This one is more of favoritism than anything since it does feel like the more obvious choices to win the tournaments have actually lost them near the end. She recently fought Kagetsu for the World of Stardom Championship on August 12th and she once again failed to capture the red belt, so they could either do this as a redemption story for her to win it this time around or to help build someone else up to delay her chase for the title. Both seem very well likely scenario's as she has been building herself up since her return almost a year ago to reclaim the belt she never fully lost and this might be the time to cash in on it.
Red Star Predictions (Andrew coming in with the Edit Powers):
3. Tam Nakano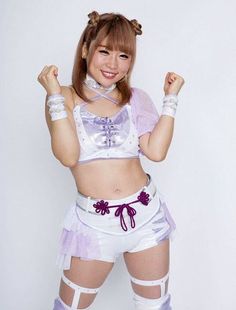 – This one is purely personal preference. She's only been professionally wrestling for 2 years, but her character work makes her cute and she's been gradually getting better. She seems to be developing some chemistry with Starlight Kid and a few others, as well as picking up a few wins since he Exploding Barbed Wire Death Match. She even won the mini Dream Come True tournament that Stardom and RISE held. She's a long shot definitely, but I'm curious to see how hard they push her.
2. Kagetsu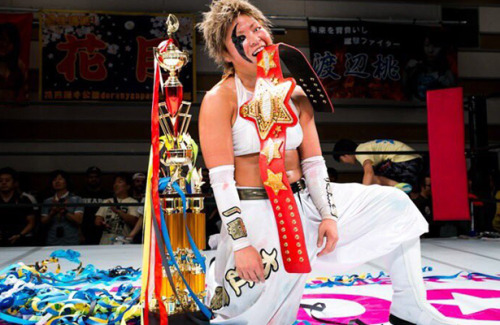 – It's hard to think the champion will have a bad showing. Now I'm aware this tournament doesn't have the same history as the G1 or Champion Carnival, but I'm still not sold on a champion winning the tournament. There's always a chance, and Kagetsu has been being billed well since Io Shirai left, even avenging her Tag Title loss by successfully defending against Mayu Iwatani. Plus she's the Prime Minister, so most champions can't say that…maybe that will make her special.
1.  Konami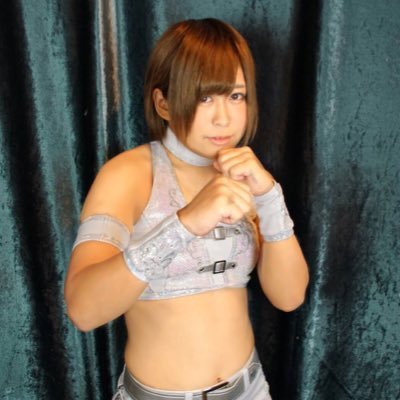 – Up, up, down, down, left, right – wait…what? Konami code makes all things easier, so she's gotta be good right? Well I mean, she is a technical wrestler and part of Queen's Quest. So being that she's up and coming, as well as having a connection to Io, that could be what's necessary to give her the rub. Another notable point for Konami is her being trained by Kana (WWE Asuka). So since Stardom needs to reestablish their main event, Konami could be a good catalyst.
As you know, my block record has been pretty bad since even though I got most of the actual winners right in these, they would come from Andrew's Blocks, making me 0-3 on my blocks winning the whole thing, but I kinda feel lucky on this one…hopefully. Anyway, here are both me and Andrew's predictions for block winners and final winner.
To be totally fair, Mathew is the King of Joshi around here, so if my block wins, that's just plain dumb luck. – Andrew
Mathew's pick: Mayu Iwatani vs. Konami Winner: Mayu Iwatani
Andrew's pick: Kelly Klein vs Konami  Winner: Konami
If you wanna check out the tournament, it starts on August 18th and it ends September 24th and subscribe to Stardom at http://www.stardom-world.com/ and subscription is really cheap since it's only 6.50 a month and even has English subtitles for their promos so it would be easier for you to follow.
Unfortunately, the bad news is that it's not like the other streaming services where they would upload the whole show once it's over and likes to do it in loops meaning the full show wouldn't fully be loaded between a week or two after it happened. But we do promise that once we have enough content to write our articles in parts, we'll have it to you ASAP. I hope you do check us out on this one and we feel like it's a good idea to showcase the women for this tournament due to them deserving more exposure, especially around the time of the Mae Young Classic and WWE Evolution happening right around the corner from it.
Hope you all enjoy it as we do this next journey together!
Sendai Girls BIG SHOW in Sendai Results & Review (10/14/2018)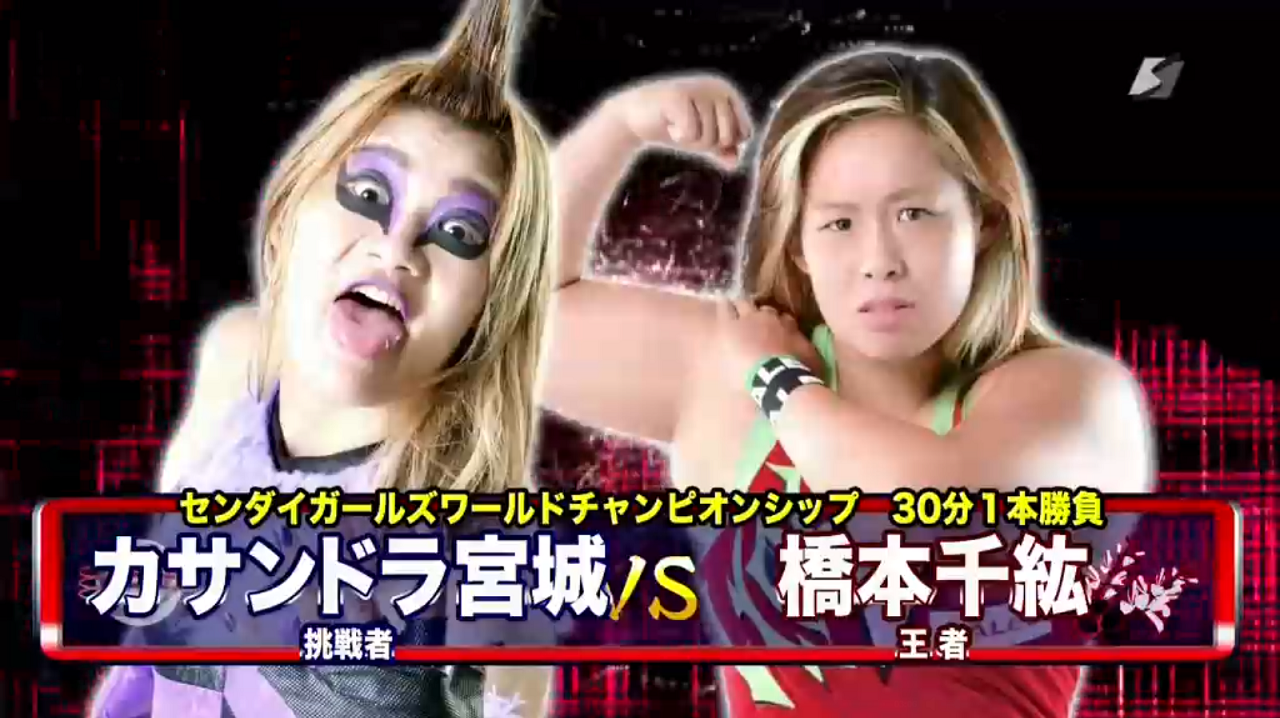 It's been a few months since I've done Sendai Girls and it looks like I have some stuff cleared up and it gives me time to cover their latest show, BIG SHOW in Sendai.
Last time we covered them, Hamada was stripped of the title due to drug possession and a match between DASH Chisako and Chihiro Hashimoto, and I was gonna cover that show but too much stuff happened and I was unable to watch it in time. Hashimoto would defeat DASH to win back the vacant title and it was like she never lost it. We got another stacked show and a new title added to the promotion, so expect something to happen.
Let's find out and…dive right in.
Tag Team Match
Ami Sato & Mei Suruga vs. Mikoto Shindo & Mio Momono
Review: Our opening bout is a tag team match with Ami Sato and Mei Suruga taking on Mikoto Shindo and Mio Momono. We got Mio and Mikoto from Marvelous while Mei is from Gatoh Move to give us a promising opening tag bout. Will the girls from Marvelous get the win or will it go to Ami and Mei?
The match went pretty much how you would expect it to go with a short but very standard tag match with all four of these women just showcasing what they can do. If I had to pick one that would stand out in the match, it would have to be Mio since she's the one that probably did the most in the match so it was easier to give her more of the credit than the others. Ami though has gotten better from the last couple of times I've seen her working and she still has a long way to go if she wants to be considered a future star, but the potential is there. Not a whole lot to talk about the match as Mio would try to get the win with a Diving Crossbody with Ami kicking out at two as Mio quickly turned it into a Fujiwara Armbar. Ami wouldn't tap out as Mio tried to pin her again with a Crucifix but Ami kicked out again and Mio turned it into another submission hold as Ami tapped out.
Rating: Tony Schiavone and a half
Six Man Tag Team Match
Aiger, Alex Lee & Sakura Hirota vs. Hikaru Shida, KAORU & Riho
Review: We now have a six-man tag match with most of the women being freelancers for this bout. Since Aiger is involved in the match, then there's no doubt that there will be mostly comedy involved in the match since that's what all of her matches on Sendai Girls have been so far. Which of these two teams will win?
I really don't know how to describe this match right here. It was a comedy like I expected it to be with Aiger being involved for the majority of the match with Riho and KAORU, but it did start out entertaining with Aiger holding onto KAORU's shoulders while behind like as if she was a ghost, even the referee was playing along with it but the whole comedy bit of the match dragged on a little bit longer than anticipated and ruined the momentum of it. We didn't get to see much of Hikaru, Alex, and Sakura in the match due to it being relatively short around six minutes. Anyway, Sakura would hold Hikaru in place for Aiger to spit her ghost magic but Hikaru ducked for Sakura to take the blows and KAORU would Big Boot Sakura down. Hikaru would hit a Running Knee Strike on Sakura to get the win for her team.
Rating: Tony Schiavone
Tag Team Match
DASH Chisako & Hiroyo Matsumoto vs. Millie McKenzie & Rhia O'Reilly
Review: We have another tag match here with DASH Chisako and Hiroyo Matsumoto teaming up this time as the two will take on Millie McKenzie and Rhia O'Reilly. Both Millie and Rhia are freelancers in the UK wrestling scene and they make their way over to Sendai to take on Sendai's crowd favorite and one of the top Japanese freelancers around. Will DASH and Hiroyo win or will the UK girls take the victory?
This match was much better than the previous two that were on the show. I'm sure people know of Millie due to her relationship with Pete Dunne, but this is my first time seeing her wrestle and I was fairly impressed with her ability and what she can do in the ring here. I liked the combination of both of these teams here since they both worked well with their styles and just had a nice flow in their match here. DASH is someone who I do hope one day wins the big one in Sendai Girls since she only won the tag titles in Sendai, so I think it'll be nice to see her win the world title at least once during her career and she actually is good in the ring while also being a favorite of the crowd. Not much to say about Hiroyo because most of us know how great she is in the ring and she still proved it here even when she wasn't in the match a lot. Rhia though I didn't see too much of here in the match, she's an interesting one and someone to possibly keep an eye on if you're into the UK women's scene. Around eight minutes of solid wrestling, DASH would go to the top rope after having Millie down on the mat as Rhia would climb to the top with DASH to try and Superplex her, but Hiroyo would sneak up behind Rhia to catch her into a Powerbomb while DASH hits her Frogsplash onto Millie as she picked up the win!
Rating: Eric Bischoff and a quarter
Sendai Girls Junior Title Match
Ayame Sasamura vs. Manami
Review: Sendai has introduced a new title into the promotion instead of just the Tag Team and World titles, this time we have the Junior Championship. From what I can gather, their Junior Championship is pretty much the equivalent version of Stardom's Future of Stardom Championship where it's for people for a younger age and/or little years of experience. They held a tournament for the title and our two finalists are Ayame Sasamura, representing K-DOJO and Manami. Who will become the first Junior Champion?
I think it's safe to say that Manami has improved from the times that I've seen her perform in the ring and she's only fourteen years old with about a years worth of experience under her belt, Meiko knows how to train her students and she could be her star pupil when she's eighteen. I haven't seen much of Ayame since I don't really follow K-DOJO, but she did pretty well here from how I've seen her perform in this match. This match was surprisingly more technical than I anticipated it to be and they did a great job giving us that type of match while making it interesting with the experience they have under their belt.
The match is about ten minutes and that's actually a pretty fair time length for the newbies since they're still growing and there's so much you could do in that short amount of time and most of the time, it can turn into a great story. While Ayame had probably the most control of the match, Manami would get the shine near the ending of the bout where you see her resiliency and never give up attitude as she would try to get the quick roll-up victory over Ayame but she kicked out. Ayame would catch Manami in for an STO but Manami would kick out of it in time and Ayame would try it again but would have Manami's arm around her neck when she slammed her down as she goes for the pin and we have our first champion crowned! Ayame is officially the first Junior Champion of Sendai Girls and she's earned this victory while Manami had a great showing in the match that she could potentially claim that title soon if she keeps it up. Solid work from both of these women.
Rating: Eric Bischoff and a half
Tag Team Match
Aja Kong & Meiko Satomura vs. Hana Kimura & Mika Iwata
Review: We got one more tag match before the main event as we have Meiko Satomura teaming up with Aja Kong to take on Hana Kimura and one half of the Sendai Girls Tag Team Champions, Mika Iwata. If you guys remember, Mika and Hana fought on the first show I covered for them on April 19th and they had a solid match with a mutual respect for each other, but now it looks like that they'll be teaming up this time to take on these two legends. How will Mika and Hana's partnership fair against Meiko and Aja?
I don't get what's going on in Hana Kimura's head right now and I say this because when I see her wrestle in Sendai or Wrestle-1 with her cheer leading gimmick, she does amazing work and gives us better performances but gives us the exact opposite of that whenever I see her in Stardom like she's not even trying there anymore. In Stardom, I think she only had one solid match against Hazuki but the rest is just forgettable and I just don't get why she just switches off there while she does better in the other two promotions, it's just annoying.
Can we call this a match? I mean, we could but it felt like it was just more of a beat down since that is what Mieko and Aja pretty much do in this match by destroying both Hana and Mika here while they get very little offense in the bout. It's not that it's a bad thing either since you have Hana and Mika getting sympathy from the crowd and whenever they do get to hit a big move like Hana being able to hit Aja with a Brainbuster, the crowd gets really into it right after and you need those types of reactions for fans to get behind you. Aja may be almost fifty years old, but she has proven that she can still beat the daylights out of you despite her age and still throws a mean punch when she wants to while also knowing to give her opponent that moment to get a shine in the match. For Hana and Mika teaming up here in the match, they had an interesting chemistry while Mika is also another one who I consider one of Sendai's best and a future World Champion down the road if she sticks around with the company. Mika would get momentum into the match with her Superkicks to both Meiko and Aja but it wouldn't last too long as Meiko had to give them a little history lesson as to why Meiko can still destroy you without a second thought as she hits Mika with the Death Valley Driver and pins her for the victory while both Hana and Mika put up a valiant effort. Solid story and great wrestling, nothing more you can ask for.
Rating: Bruce Prichard
Sendai Girls World Title Match
Chihiro Hashimoto (c) vs. Cassandra Miyagi
Review: We got our main event for the evening as we have Chihiro Hashimoto defending her championship against Cassandra Miyagi. On September 15th, Chihiro and Mika would defeat Cassandra and Heidi to win the Sendai Girls Tag Team Championships and now it looks like Cassandra is looking to get revenge by taking the World Championship away from her. Will Chihiro retain the title and solidify herself as the ace of the company or will Cassandra win the big one finally?
Cassandra is definitely a top heel of the company and she has proven that tonight in the main event. I'm used to seeing her in tag team matches since she is a former tag champ but I haven't seen her in one on one action until now and it showed me how great she actually is in the ring here. She was able to dominate the champion while making each other look strong at the same time and was even crisp with her moveset whenever she needed to do something from a strike or a power move, she knew when to hit it and execute it. Cassandra was able to generate enough heat in the match by making Chihiro feel vulnerable during the match as if Cassandra had her number in the match and would even spit black stuff into her face to get more of those heel tactics in there and even staying on top of her opponent to make sure she didn't have a single advantage into the match.
It's usually the main events of these Sendai Girls shows that make you enjoy the company a lot more like once you get past the weak undercard of the show and watch it all the way through to the end, the last 2 or so matches give you a very nice reward and it's worth it. I enjoyed this match from top to bottom with the level of intensity from Cassandra, Chihiro showing why she's the companies top star, the story and chemistry they shared in the ring. Cassandra looked like she had Chihiro beat when she lands the Tombstone for a two count and would quickly get up for the Swanton Bomb as she connects for another two count, Chihiro is not ready to quit just yet. Chihiro starts to finally get some momentum into the match with various Clotheslines and some German Suplexes to get the behemoth dazed until she was able to hit her German Suplex Hold and retains the title!
I was honestly kinda hoping for Cassandra to win the match here since her performance felt like it would be a great time to finally win the belt and have a nice dominating reign, but it looks like Chihiro is still at the top. However, that doesn't mean you should count Cassandra out because she's proven that she'll be a key player. While Chihiro was putting a promo in the ring, Sendai would get an unexpected visit by none other than the World of Stardom Champion and your glorious Prime Minister, Kagetsu! That's right, Kagetsu made a surprise return to Sendai Girls as she made her way to the ring and I don't know the exact translation, but it seems like Kagetsu has talked about how she's no longer the same Kagetsu that Sendai used to remember as she evolved during her time in Stardom while the Sendai roster appeared to be talking down on our Prime Minister. Meiko would have some words with Kagetsu and it appears as if she would challenge Kagetsu to a match here at Stardom at a later date. I hope the match happens before the end of the year and could be a classic way to close the year out. Get hyped!
Rating: Bruce Prichard and three quarters
Overall: While the first two matches were a bust, the show would slowly increase in quality with the last two matches stealing the show with a great main event and a surprise return to close it all off. I don't know when we'll get Kagetsu vs. Meiko, but I cannot wait.
Favorite Match: Chihiro Hashimoto vs. Cassandra Miyagi
Least Favorite Match: Aiger, Alex Lee & Sakura Hirota vs. Hikaru Shida, KAORU & Riho
Score: 7/10
Takeshi Morishima: Traces To Nowhere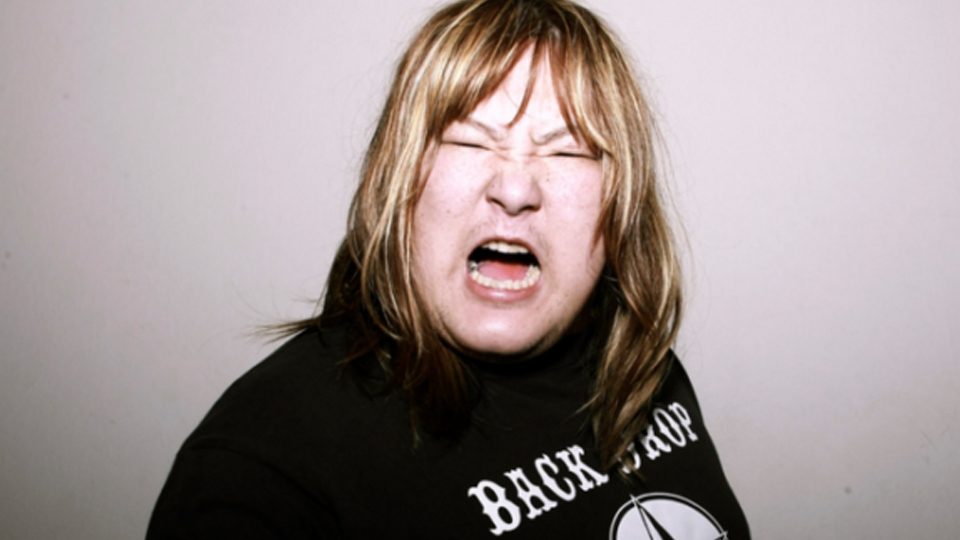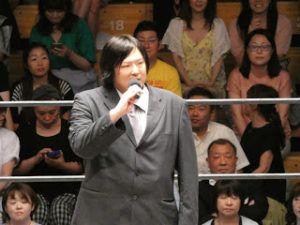 Takeshi Morishima was arrested on November 4th in Kabukichō, Tokyo for punching a taxi driver and breaking his cheekbones, in a row over fare.
Fare he didn't have by the way, which came to about 18,000 yen. It wasn't just a case of him leaving his wallet at home, he had deliberately gotten a cab without it.
Details later emerged about Morishima's disturbing state of mind and sequence of behavior leading up to the event, but we need to look further back to see the roots of the problem.
The majority of wrestlers enter the dojo system very young; usually about seventeen or eighteen. The rules are they must be healthy in body and mind, and have a High School Diploma. They usually go from the closed world of High School sports, into the cloistered world of the dojo. They go straight from their parents houses too. In the dojo they devote themselves to training, and they are only allowed out perhaps for an hour or so on a Saturday, and then perhaps only to a local convenience store, and if there are enough people to wait in the dojo on the seniors, they may even be allowed out to the cinema.
Nightlife, drinking, women, socializing, are all forbidden, and in many ways they are like Geisha, they wait on their elders and the people of their own age they do meet, they find they have little in common with, unless they too are in wrestling.
In the dojo their days are regimented, and even when they make their debuts and are allowed a little more freedom, their lives are still controlled and although they don't have the cooking\cleaning\waiting on senior in the dojo schedule anymore or knocking on doors in the morning in hotels to get hungover, bruised, battered, and exhausted wrestlers out of bed, they have tours and promotional duties, and people are on hand to tell them where they should be. The same thing happens with touring bands, some people get so used to it, they wind up taking their families shopping at 4am; some people go from tour to tour, never going home.
The lucky ones (and this is most of them) adjust well to their freedom, some marry and have a support network of partners and children or else family, others leave and still stay in the wrestling business in some way, they become trainers, start their own promotions, promote events, open restaurants, write books.
Others do not adjust (although it is rare), and very sadly Takeshi Morishima seems to have been one of these people, who did not, although he did try to get some experience for life after wrestling, it doesn't seem to have lasted long (and the company no longer exists).
It also didn't help that he seemed to be pathologically lonely, and came from a small fragmented family, who he didn't seem particularly close to, which is why in later years he clung to Kenoh, whom he used to call at midnight to chat. Kenoh always said that Morishima was a generous person, who never let him pay for anything. Morishima's kindness was such that when he made his debut, he bought young Hitoshi Kumano a steak dinner.
Kenoh credits him with teaching him how to live as a wrestler, and it is a shame that Morishima could not ultimately take his own advice.
In 2016, Takeshi Morishima started his downward spiral, probably caused by a depressive condition and burnout (he was an active wrestler and had corporate duties as well following the shake up after Misawa's death), but maybe there was an underlying condition as well that emerged at that time. His diagnosis of diabetes hit him hard its true (and Kenoh said he cried bitterly, both in the ring and outside of it), and his mental health deteriorated under the shock of being advised to retire, but at the same time he was posting odd things on social media, like rambling crazy statements about things which made no sense. Wrestling was all he had ever known, aside from High School Judo.
He left NOAH under a cloud, and vanished for three years. In the three years he was missing he bounced from job to job, concert security, bouncer, bartender, pizza maker, deliveryman for fast food, luggage porter, flower-shop employee, the list goes on.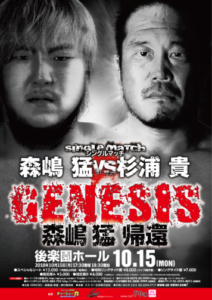 In July 2018 he announced out of the blue that he was returning to wrestling, and he would hold his comeback event at Korakuen Hall in October on his 40th birthday, which he would call "GENESIS". It was later announced that the main event would be himself versus Takashi Sugiura (NOAH's GHC Heavyweight Champion). He didn't look comfortable being there, his body language showed how nervous he was, he spoke with his eyes shut and brushed hair out of his face, he mumbled. Afterwards he practically fled the arena and got into a waiting car and collapsed against the seats. A feature with BATTLEMEN served to highlight how fragile he was.
"GENESIS" was never going to happen, and maybe that was for the best.
On the 10th September, Morishima was rushed to hospital after suffering severe pain in his feet, which was later diagnosed as "septic arthritis" (a condition diabetics are susceptible to) and he underwent emergency surgery. The event was called off and it was announced it would be rescheduled at a later date.
No replacement date was ever announced, as it seemed Morishima's behavior was becoming not just erratic, but dangerous. When he appeared at "Flight" a few weeks before his hospitalization, fans expressed concern at his behavior, Kenoh (it seemed) was also worried by it, but Takashi Sugiura was angered by it and blasted him for being rude as to go so far to plug his own event, make a challenge to him and then leave.
It's sadly true. Morishima, didn't stay around for the aftershow party (although Kenoh had hoped he would), but left to drink with Takeshi Rikio and post comments like "I am not interested in Uchida's NOAH, I am only interested in Misawa's NOAH".
An odd comment to make for a man who had been invited to a 20th anniversary for someone he had a rocky relationship with about a promotion he had arranged to fight the champion of.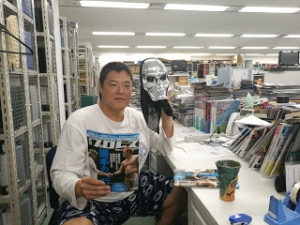 After the cancellation of the event, everything went quiet on Morishima, and people assumed that aside from the "naked drinking with DDT" (usual wrestler antics that no one takes much notice of), that he had gone back to training for his eventual return and rehabbing from surgery.
His odd behavior of turning up at Puro Weekly unannounced and in a Halloween Mask, and then posing with an issue, raised eyebrows, but the people of Kabukichō told a different story.
After his arrest it was discovered that Morishima had spent the days, not training, but drunk and wandering around the district, telling everyone he was "a star". It was later revealed that he would take a taxi to the district, and then ask people in the bars and any wrestlers he recognized who where there, for money for the taxi. This led to several establishments banning him due to the harassment of their patrons, and, as his behavior was less than exemplary, he soon gained a reputation as a mean drunk.
Housing also appeared to be an issue for him at this time (he used to have a beautiful apartment during his NOAH days and he kept a box of candy when he settled down to watch films), but now it seemed he was virtually homeless, sleeping at the homes of people he had known for a few hours, one time even as a live in employee in a restaurant he worked in. He also used to go and visit indie promotions and beg money from the younger wrestlers, at one time making them collectively cough up 500 yen for his taxi, whom he had left waiting outside while he sat and watched the show.
There were days when he couldn't even change his clothes.
On the night in question, he came into "The Stanley Bar" which is run by professional wrestler, Naoshi Sano, and tried to borrow money from him. The store manager told him that Mr. Sano wasn't there, and as he cleaned the store, Morishima made strange comments to him like "I'm a pro wrestler, and your sweeping the floor", playing with his phone, playing with the mail that had come to the store and eating sweets. In the past he had begged for drinks, only having what amounted to £10.00 or $12.00 in his pocket.
He left saying something like he had a few sweets left, and would be back with friends. During his visit, he apparently grabbed the managers arm, and left a huge bruise.
It is proposed that Morishima took a taxi, and drove around looking for people who he could beg fare off. The driver, realizing that the fare was already very high, stopped the cab and told him to pay, and that is when the row broke out.
Morishima claims he was not drinking; but his reputation is against him, and the manager of "The Stanley Bar" says he has never seen him sober.
News on Morishima has gone very quiet since his arrest, but I don't think that prison would be the right choice, and neither would giving him his freedom. Morishima needs to be court ordered somewhere to deal with his issues. NOAH offered to help him once, and he wouldn't take it.
He is only going to get help if he has no other choice, left to his own devices, he is like Takashi Sugiura says, "a child".
The reaction from the puro world has been one of disappointment, on NOAH's side, Naomichi Marufuji has said that for his own sake and that of society, Morishima needs to sort himself out. Old friend, Makoto Hashi (long retired and making a good living as a physiotherapist), said that Morishima needs to make a choice as to what he wants to do, he needs to grow as a person, and not as a wrestler.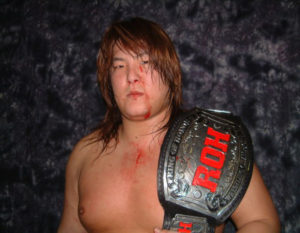 And that has been Morishima's problem; he has never managed to escape his own celebrity. It would have been far better for him that when he came back, he announced that he was returning as a trainer, any number of promotions would have snapped him up immediately, who wouldn't want to say that they had been trained by Takeshi Morishima, who was once known as "NOAH's Monster" and was one of the greatest and most memorable Ring of Honor champions, who holds the distinction of being the only Japanese one? It would have given him an income, he could have lived at the dojo, his food would have been prepared for him by the trainees, he would have eaten healthily (another bonus as the trainees are fed on dishes high in protein) and he would have had a support network in place of old friends, and people to talk to and importantly, look out for and after him.
But now sadly with this assault charge and odd behavior, who is going to want to be in the ring with him, let alone be trained by him, if he is capable of bouts of temper which seriously injure members of the public?
Stardom True Fight 2018 Results & Review (10/23/2018)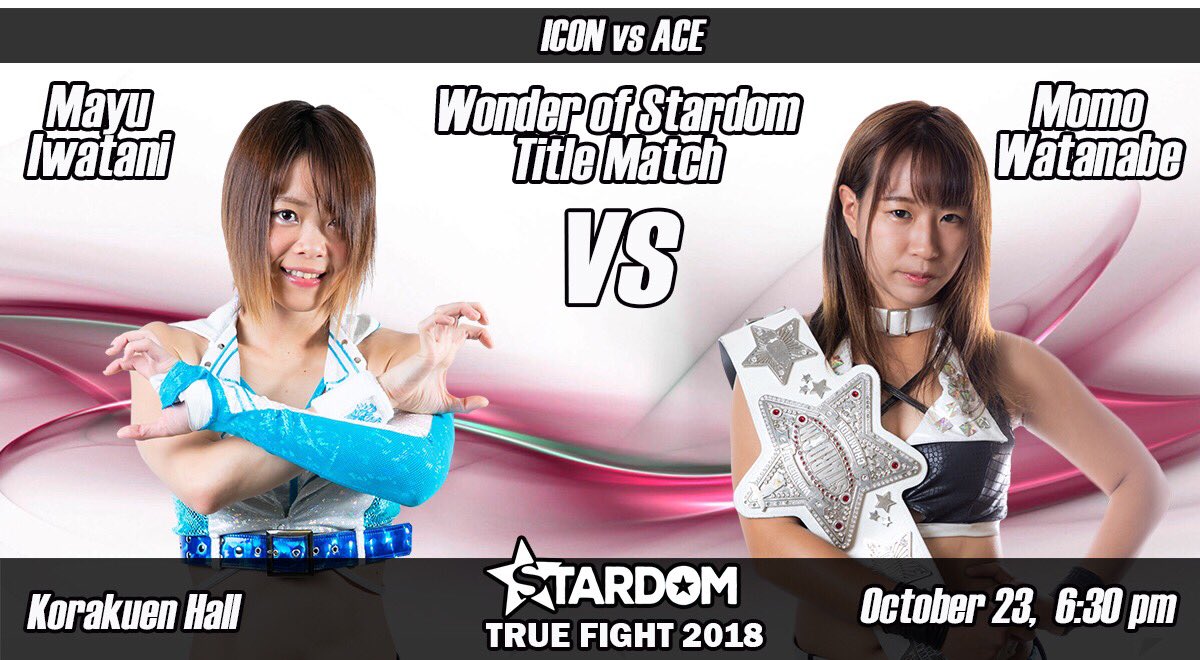 Welcome back to Stardom and I said this would be the next big show I would cover since I'm taking a break of them for their tag league, but there are two big matches on here that it needs to be talked about. We have two big titles matches with one being personal and the other one to prove themselves.
Let's see how things unfold here as we…dive right in.
Goddesses Of Stardom Tag League Blue Stars Match
Hanan & Leo Onozaki vs. Kaori Yoneyama & Ruaka
Review: I said I wasn't covering the Goddesses of Stardom Tag League, but there are two matches on here from the tournament and I'll just treat them like a regular tag match instead of tournament matches. Our first one is Hanan and Leo Onozaki teaming up to take on Kaori Yoneyama and Ruaka from JAN. Which of the two will win it?
Well now, it looks like Ruaka has changed up her gear a little bit too and hopefully, she gets actual improvement to go with it. Hanan and Leo surprisingly did pretty well together as a tag team and while it wasn't great, still good enough with the amount of experience they have here. Kaori did her best to help out the three in the ring to carry them over as best as she could, but Ruaka is still a hit or miss when it comes to her matches. The match was fairly basic with what they were working with but nothing too sloppy or bad either. Kaori hits Hanan in the back of the head with a knee while Ruaka tops it off with a Big Boot for a two count but she would quickly pick her up for a Fisherman Suplex and gets the win for her and Kaori.
Rating: Tony Schiavone
Leo's Cutter Counter: 1 (…..I quit)
Singles Match
Hazuki vs. Mary Apache
Review: We now have a singles match with Mary Apache making her return to Stardom after about six months as she takes on Oedo Tai Member, Hazuki. Mary and Hazuki are both partners of Hana Kimura and Kagetsu who have a match later on tonight, so it seems fitting to have these two face off in a one on one match also. Hazuki talked about how Mary is still the High-Speed Champion but considers her slow and is gonna show her what high speed is all about. Will Hazuki get the La Hazukistral in to win or will Mary put Hazuki in her place?
I love seeing Hazuki dressing up as Kagetsu and she's done this recently too after being paired off together, but she rocks the look well and even has the face paint for it too on the other side though. Mary had the early opening and even did a modified Mexican Surfboard when she pulled her head down like a chokehold, but Hazuki would eventually turn it around on her to take control for most of the match. Hazuki keeps on showing how good she is in the ring and how she can control a match as well. Hazuki would show Mary how she does high speed with how quick she was in the match doing move after move like a Hurricanrana, Springboard Dropkick, Crossface, etc. and seemed like she had everything under control.
Hazuki would have Mary up to hit a kick to her face but Mary would duck it and hit Hazuki with a stiff Superkick for a two count. Mary would get her up as Hazuki fought back for a moment to slam Mary down for a two count as she went for the Hazukistral, but went the wrong way with the twist till she corrected herself as Mary kicked out of it. Hazuki would run towards Mary as she got caught in a Michinoku Driver to get her down and Mary hits an Axe Kick along with a Michinoku Driver ll to pin Hazuki and get the victory. Very solid match showing the consistency of Hazuki while also showcasing Mary to let us know that she can still go. I wonder if Mary is considered a heel since she's teamed up with Hana Kimura, but it doesn't appear to be that way since she didn't do heel tactics and the crowd was still behind her. Wonder if there will be more shown down the road.
Hazuki battles Mary Apache at Korakuen Hall, and it's on https://t.co/q8dHnF58vW now! pic.twitter.com/ldqaXFgVcd

— We Are Stardom (@we_are_stardom) October 24, 2018
Rating: Eric Bischoff
Goddesses Of Stardom Tag League Red Stars Match
Jungle Kyona & Natsuko Tora vs. Natsu Sumire & Martina
Review: This is our last tag league match for the night as we go to the Red Stars now with our current Goddesses of Stardom Champions, Jungle Kyona and Natsuko Tora taking on two members of Oedo Tai, Natsu Sumire and…Session Moth Martina…great, she's back. So if you've been aware from my earlier coverages, she's someone I'm really not a big fan of and find her incredibly annoying with her gimmick. But hey, it's been about five months since I last saw her, so maybe things will be different now and she does have chemistry with Sumire but I hope it turns out okay. Kyona also brings up a good point that if you're gonna drink alcohol in the ring, don't spit it out since it's just a waste. More drinking! Will it be JAN or Oedo Tai winning?
After seeing how Martina is now from the last time I saw her, I think it's safe to say that I am still not a big fan of her BUT she did show a slight bit of improvement despite the botch near the end of the match, and I will say that Martina and Sumire do work really well together to be entertaining, to say the least. It wasn't a great match by any means but it was still entertaining for the most part with Sumire and Martina being comical in the match but also knowing when to work. A lot of beer was spilled in the match and while I don't like beer, still a waste of alcohol. Martina and Sumire were gonna get ready to spit beer on them but JAN would cover their mouths when they ran towards them to make them swallow it and probably the best spot of the whole match. Martina was getting in the groove against Kyona with her elbows and very nice Lung blowers until she botched that Neckbreaker and gonna blame that she was drunk, but she held Kyona up while Sumire went to spit beer at her as Kyona ducked hitting Martina by accident. Kyona would hit the Jungle Bomb on Martina as JAN gets the victory.
Now on https://t.co/q8dHnF58vW! Jungle Kyona & Natsuko Tora meet Session Moth Martina & Natsu Sumire in Tag League action! pic.twitter.com/FWsxpFHXVT

— We Are Stardom (@we_are_stardom) October 25, 2018
Rating: Eric Bischoff and a quarter
Ten Woman Tag Team Elimination Match
Konami, AZM, Utami Hayashishita, Bea Priestley & Chardonnay vs. Shiki Shibusawa, Starlight Kid, Tam Nakano, Saki Kashima & Natsumi
Review: We have our last tag match for the night with an elimination style match between STARS and Queen's Quest. Utami Hayashishita is still not officially a member of Queen's Quest but since she's Momo's partner in the league, she's considered an honorary member for the time being and will help them out to fight against STARS while Momo focuses on her big match. We even got the return of Bea Priestley and Chardonnay since it's been a while since we've last seen them in Stardom. Will Utami help Queen's Quest win or will STARS get the victory?
The beginning of the match was all over the place and it makes sense in a way since all of them were in the ring for the majority of it and tried to put too much into it at once. STARS tried to eliminate AZM early when they threw her out of the ring but was caught by Queen's Quest before her feet would land so she could stay in the ring. I thought I saw someone else familiar as it looked like Natsumi came back to Stardom when her mom, Mary Apache came up with her. Been a while since I saw her but she still has a long way to go. The first elimination would be around eight minutes after Queen's Quest hit the five Suplex line and Dropkicked all of them down as AZM hits the La Magistral onto Natsumi to get her eliminated. AZM would get too cocky as Starlight Kid hits her with a Dropkick and a 619 to try and eliminate her, but AZM would kick her down and goes to the top rope but wait, Starlight pushes AZM off to make her fall outside and is eliminated also! Konami came rushing in to kick Starlight in the face soon as she turned around. Saki would get in to fight against Konami and I don't know what happened here but it looked like Konami was going for a German and Saki ducked leading to Bea kicking Konami in the face and it looked like a really botched roll up as Konami is now eliminated.
All of them would fight around the ring for a little bit as Bea would find an opening on Shiki as she hits her Curb Stomp correctly this time and eliminated Shiki. Chardonnay and Tam would be in the ring now as it looked like Chardonnay was gonna have control until Tam kicked her in the face to daze her and knees her head when Starlight held her up, leading to Saki doing a Double Stomp off the ropes, Starlight doing a Moonsault off the second rope, and Tam hitting a Running Knee Strike to get Chardonnay eliminated from the match. Utami came into the ring now as she was getting Starlight up for the Torture Rack but Starlight turned it into a DDT and went to pick her up only for Utami to turn it around into a Sleeper Hold to choke her out as she has her up for the Torture Rack and slams her down for the pinfall. Utami would throw Saki over the ropes and saw she was holding on tight as she ran towards Saki only for her to put the rope down as they're both eliminated, a good way to protect her without pinning her. It's not down to Tam and Bea as they would try to kick each other and block it but Tam would get the upper hand and go to the top rope only for Bea to push her off and is hanging on by the apron, Bea went to get her out but Tam flipped her over as the both of them are on the apron. Tam would attempt a Tiger Suplex only for Bea to fight out of it and kneed her in the face, she would have Tam on her as if she was giving her a piggyback ride and just sat down on the apron to knock Tam out of the ring as Queen's Quest wins the match.
Rating: Eric Bischoff and a quarter
No Disqualification World of Stardom Title Match
Kagetsu (c) vs. Hana Kimura
Review: The World of Stardom Championship first before the Wonder of Stardom Championship? Are they crazy? Well, they did have a vote to see who fans felt like should close the show in our double main event and this match was winning the polls, however, since it was now considered a No Disqualification Match, they would make this one the pre-main event. Why would they do that? Well, it's because Stardom is more focused on pure wrestling rather than hardcore style matches and the last time they had a hardcore match close the show (The Exploding Death Match), it really didn't go over too well with the fans, so they decided to make Momo and Mayu close while Kagetsu and Hana are next. Hana Kimura came back to Stardom after her excursion in Mexico and she would betray Kagetsu to cost her the Five Star Grand Prix, telling her that Stardom made her soft and decided to ride solo. This feud has gotten personal between the two and it's probably the best way to settle the score with a fight. Will Kagetsu retain the title or will we get a new champion?
Hana would waste no time as she ran up to the entrance to attack Kagetsu once she walked out of the curtain and the two would begin brawling to the outside with Oedo Tai and Mary Apache getting involved quite a lot in this match. I hate to say this but this match was really disappointing to watch and don't get me wrong, it was intense as hell and I'll get to that in a bit once I talk about the issues I've had with this match. My main problem with the match is that it was way overbooked meaning that there was too much going on that it would hurt the match and story rather than saving it. The majority of the match just had a bunch of interference from both sides to the point that it would become too much and wish that it would stop or just makes me lose interest. I don't mind the hardcore type stipulation but I think it would've been a lot better if nobody was involved and you would just let these two fight, which is what I was expecting since it would've been much better storytelling, but instead we just get a big clusterfuck and the fans being blueballed, glad it didn't the main event if this is what the outcome would be.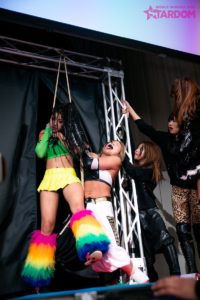 Anyway, now onto the positives of the match and one of them was that it was intense for the times that they needed to be in the match when it was just them, they showed that they did want to kill each other and even Kagetsu would have a rope around her neck to hang her by the entrance which didn't last too long. The would hit each other on the head with chairs to the point that they would even break but they would still keep fighting and not give up, Hana would even throw Kagetsu through a table and even that wasn't enough to put her away. Hana would have her in the Sickle Hold to try and make Kagetsu tap out but Kagetsu would put her in a submission of her own, choking her out while Hana struggled to break free until she would pass out to lose the match, but she didn't tap either to protect her a little bit. Kagetsu showed that the punishment for betraying the Prime Minister was death. Will Hana get revenge on them or is it a one and done?
No Disqualification! No Double Knockouts! No Time Limit! Intereference is allowed! It's Hana Kimura challenging Kagetsu for the World of Stardom title and it's on https://t.co/q8dHnF58vW now! pic.twitter.com/rNrZNQKe7A

— We Are Stardom (@we_are_stardom) October 26, 2018
Rating: Eric Bischoff and a quarter
Wonder of Stardom Title Match
Momo Watanabe (c) vs. Mayu Iwatani
Review: It's now time for our main event as we have Icon vs Ace for the Wonder of Stardom Championship. The last time Mayu and Momo fought was at the Five Star Grand Prix, it would end in a time limit draw but Mayu still came out the winner due to having more points and even went to win the whole thing while Momo won nothing. Momo also had a title for title match against Kagetsu and had her chance to win the World of Stardom Championship but she would again fail due to a double knockout. After that match though, she would call out Mayu to challenge her to a match with her title on the line to fix her mistake by not beating her. Will the Icon win the belt and have another double title match against Kagetsu or will our future Ace finally get a big win?
Soon as the bell rang, the two would Dropkick each other right away and got up to go blow for blow with each other to show how much the match meant to them and the match is considered a big deal by many, especially Momo. This was a much better match to close the show with these two since they gave us a pure wrestling match with an important story next to it. Momo's progression with the title from May to now has shown how much of a big player she has been in these past few months climbing up to the ranks, stepping up against some of their best women, and having the look of an ace of a company. Mayu has also shown that she's still the last big icon of Stardom with Io Shirai and Kairi Sane (Hojo) gone from the company and the only one holding onto the boat along with Kagetsu.
The two of them worked very well together in the ring and while if we're going by in-ring quality, then their encounter at the Grand Prix was better but this one was better in a story standpoint while still giving us a great match. This was more of a test to Momo Watanabe to see if she is worthy of having the title as the new ace since she defeated Io Shirai and while she tied against Mayu and Kagetsu, she has a second chance against Mayu to solidify herself in that top position and even stay there also. Mayu was throwing everything she had at Momo with her kicks, dirty tactic with the Paradise Lock after countering Momo's Package Driver as she held the bottom rope with Natsumi distracting the referee. Momo looked to be out of it as Mayu looks to finisher her with her Dragon Suplex Hold and she connected it to show we could have a new champion, but Momo barely kicked out of it! Mayu would go for it again but Momo countered out of it to hit two Somato's off the top rope, a Package Driver, and she picked Mayu up for a Half-and-Half Suplex and instead of going for the pin, Momo rolled her up to hit the Peach Sunrise which is what she calls the move now instead of Tequila Sunrise as Mayu still kicked out! Momo didn't leave Mayu with any breathing room as she quickly picked her back up for another Peach Sunrise and she hits it to get the win, Momo retains!
After the match, Momo talked about how she won her seventh main event here at the Korakuen Hall this year and how she and Utami will also win the Tag League. Momo would tell Mayu that she is stubborn but Mayu would take the microphone to tell her that she did lose the match, but Mayu Iwatani is still immortal and her new goal is to take that belt away from her. Arisa Hoshiki came out to take the microphone now and announced that she'll be wrestling again on November 23rd for her return match and called out Momo, telling her that her kicks are weak while she has Brazilian kicks. Momo didn't look impressed with her and said that she'll see her on November 23rd and it looks like we got our first match announced, wonder if it'll be for the title.
Now on https://t.co/q8dHnF58vW ! Momo Watanabe defends the Wonder of Stardom title versus the Stardom Icon, Mayu Iwatani! pic.twitter.com/QrtVxLtTh3

— We Are Stardom (@we_are_stardom) October 26, 2018
Rating: Bruce Prichard and a quarter
As a valued member of Prime Minister Kagetsu's cabinet, @SMR_sptmber_luv has taken an interest in the nutrition of @doranyanpa, @0929_hazuki and @mothfromdaflats. #StardomWorld #スターダム

➡️ https://t.co/jniqaHpQ5A pic.twitter.com/42CUBif5q9

— TDE Wrestling (@totaldivaseps) October 25, 2018
Overall: This show was solid for the most part, but the majority of it was either weak or borderline average aside from the main event and they all can't be winners. Have a feeling the November 23rd show will give us a stacked card with one match announced so far. Keep an eye out for it.
Favorite Match: Momo Watanabe vs. Mayu Iwatani
Least Favorite Match: Hanan & Leo Onozaki vs. Kaori Yoneyama & Ruaka
Score: 7/10