The Charlotte Flair-Becky Lynch Angle Is Something Special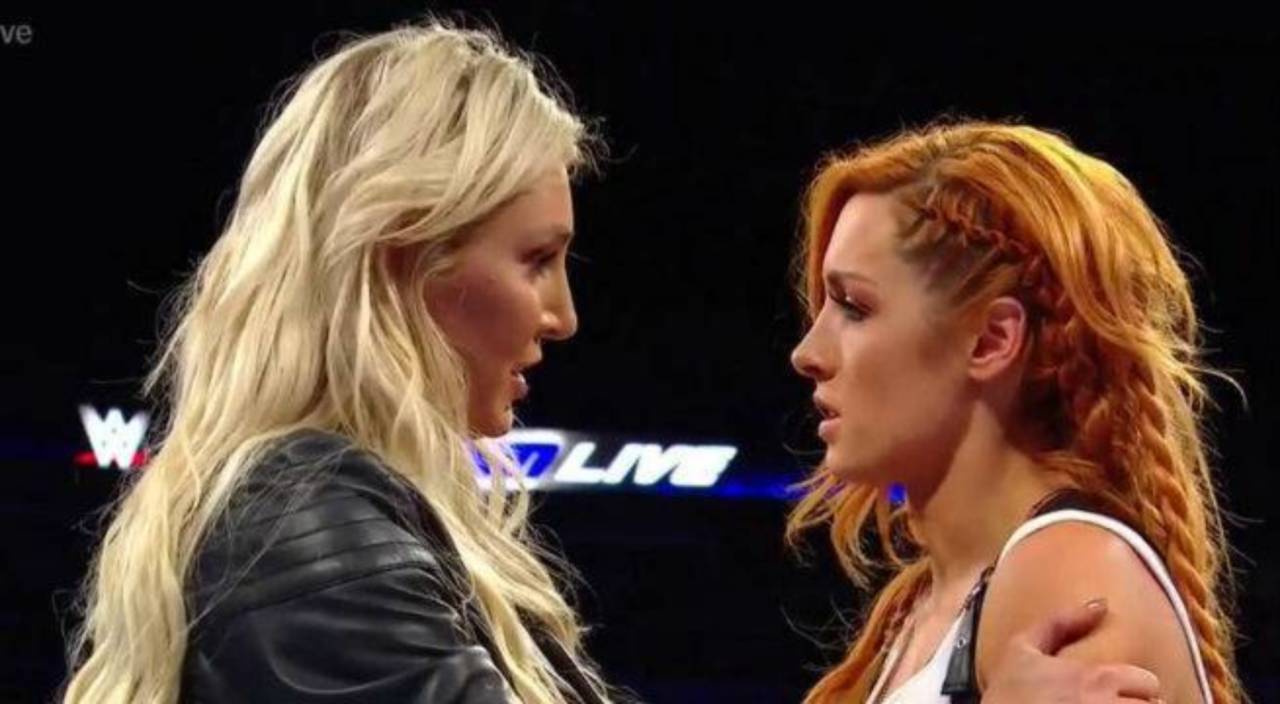 Finally, Becky Lynch has found her rightful place on SmackDown Live the brand's top villainess.
This is a long time coming for Lynch, who has been portrayed as the underdog fighting her way up a mountain that she cannot climb as a babyface anymore. WWE's continual attempt to keep Charlotte Flair stationed as the top draw is both a blessing and curse for the company.
Other well-positioned females have not been able to overcome the reality that being the daughter of a 16-time world champion and the most gifted athlete on the women's roster (sans Ronda Rousey) is a curse at times.
See Sasha Banks. See Asuka.
Tuesday night's address by Lynch was a classic heel rant, with the fans getting behind the Irish Lass Kicker because finally, she had broken from the shackles of being Flair's BFF. It's Banks and Bayley to a whole other level. The intensity that could come from this rivalry may be worthy of a "Feud of the Year" nomination and should kick the women's division on the blue brand up a few notches.
After Carmella held the title longer than anyone thought she would and Asuka has been relegated to afterthought status, this is the confrontation the creative team is hanging its hat on. Kudos for finally making it happen.
Lynch-Flair is everything this era needs. It has the potential to be another Lita-Trish Stratus confrontation. It could be a poor man's Ric Flair-Ricky Steamboat kind of program. A new generation of fans will see how far this revolution has come in four years now that these two women have separated themselves from a pack of "hopefuls" to become what women's wrestling should be.
The problem now is sustaining this kind of momentum into Hell in a Cell and deciding if this clash is worthy of the second Hell in a Cell match in WWE history. It should be better than Flair-Banks. It should be more personal. It means more for Lynch, who like Neville in 205, could be the best heel the women have on either brand.
That's saying a lot.
As long as Lynch continues to draw from the lack of respect card and pushes her journey up the company ladder and Flair rushes to the rung to beat the holy hell out of her opponent, WWE has gold. The run-in by Flair, followed by the locker room coming out to separate the two females was well executed. It should be used at least one more time before the September pay-per-view.
WWE is finding the right path heading toward the end of the year with feuds that tell great stories. Lynch-Flair does the same thing. Hopefully, the company has learned another valuable lesson in building a storyline that means something. If it has, this is gold for everyone involved, including the fans.