TIME AND FATE: NOAH'S GHC HARDCORE CHAMPIONSHIP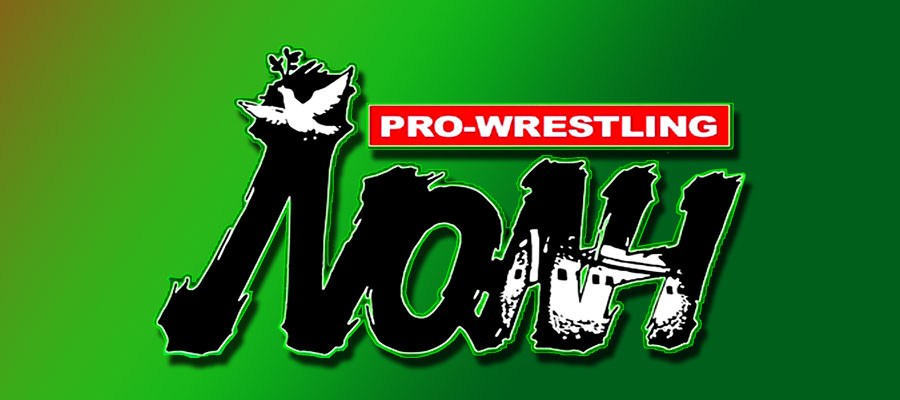 "It seems there was once a belt a long time ago I guess."
Hi69 (May 4th 2018 after a hardcore match with Daisuke Harada).
I hope to present here a brief history of what was known as the GHC Hardcore Championship.
NOAH is not a hardcore promotion that does deathmatches (although they did run one in May 2018 between Hi69 and Daisuke Harada, this was Harada's first time doing hardcore), so you weren't going to win this belt by lighttubes, blowing the ring up, electric barbed wire or stapling paper to your opponents head; although it was defended in some matches termed as "hardcore", or at least as hardcore as NOAH got in that era.
In this situation "Hardcore" meant that anyone could challenge for it regardless of division as it was openweight, you just had to survive and have incredible endurance. The title could be won by a count-out, and if the challenger was smaller than the champion and lasted fifteen minutes, the title could change hands. A win could only be gained by a pinfall, no submission was allowed.
The title could only be challenged for by NOAH wrestlers (or those working for NOAH at the time, such as Scorpio in 2005), not from anyone by an outside promotion.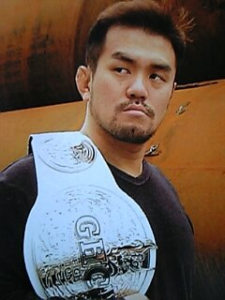 The title began in 2004 when Jun Akiyama came up with the idea. He felt the concept would be exciting as it would create matches regardless of weight and size and would be open to anyone of any division. Mitsuharu Misawa agreed to the idea, funded it, and the belt was created. For this reason Misawa was considered to be the chairman of the belt (in the same way that the GHC has its own committee who decide who gets it etc), and the belt was thought to be Jun Akiyama's as it was created in his style, the same way that the GHC Heavyweight is Misawa's.
The GHC Hardcore belt differed from the other GHC belts as the main belt was white (Jun Akiyama's colors) with the crest being silver, and for that reason it was sometimes known as "The White GHC".
In the beginning it was decided that the belt would only be defended outside of the Kanto area (outside of the metropolitan Tokyo district which included Chiba, Saitama etc), with a fan who won a competition reading out the match announcement (like Joe Higuchi did for championship matches). After the match they would have the honor of handing the belt to the winner, and posing for a commemorative photo afterwards. This didn't happen as the belt would be defended very much in Tokyo.
Immediately the rules caused confusion as in Jun Akiyama's first defense, Takuma Sano was put in a front necklock and passed out, the referee not hearing his "I quit". The belt then passed to Naomichi Marufuji who lost it to Mohammed Yone. NOAH held a rare deathmatch, where Yone faced Morishima in a "Chain Death Match" in Osaka in April 2005, it went to a double knock out. Yone's fourth defense was against Scorpio, who was taken to hospital after the match having injured his leg.
Scorpio lost the title to Kentaro Shiga in September 2006, and the title became a tag title as Shiga unified it with Kishin Kawabata after vacating the belt as he declared he wanted to make a tag with it, (although there were never two belts made for this purpose), and the belt was billed as the "GHC Openweight Hardcore Tag Team Championship". It was defended that December at Korakuen Hall in a "Lumberjack Deathmatch".
By late 2007, the championship belt was becoming sporadic as NOAH booking and NOAH fans were losing interest in it, compared to the turn around of roughly six months when the belt was first inaugurated, Kishin Kawabata made only four defenses in eleven months before losing it to Makoto Hashi in October 2008, he made only two in nine months before losing it to Kenta Kobashi in June 8th 2009 who defended it four times before vacating the title after becoming injured that December.
No one after this it seemed to have much interest in reviving the belt and NOAH had little interest in booking it. Simply put, the concept had run its course, and by late 2009 and early 2010, NOAH were facing serious problems with the death of Misawa and internal fighting about the company restructuring. In the following years talent walkout, scandal, a decline in business and money issues became a far more pressing problem than who held a little white belt with a silver crest.
As of August 2018 NOAH have announced no plans to bring the GHC Hardcore Championship back, and the belt is not listed on the site under a the list of championships.
King's WrestleMania Rewind: Charlotte Flair vs. Asuka from WrestleMania 34
Chris king is back with one of the most underrated matches in WrestleMania history–Charlotte Flair vs. Asuka!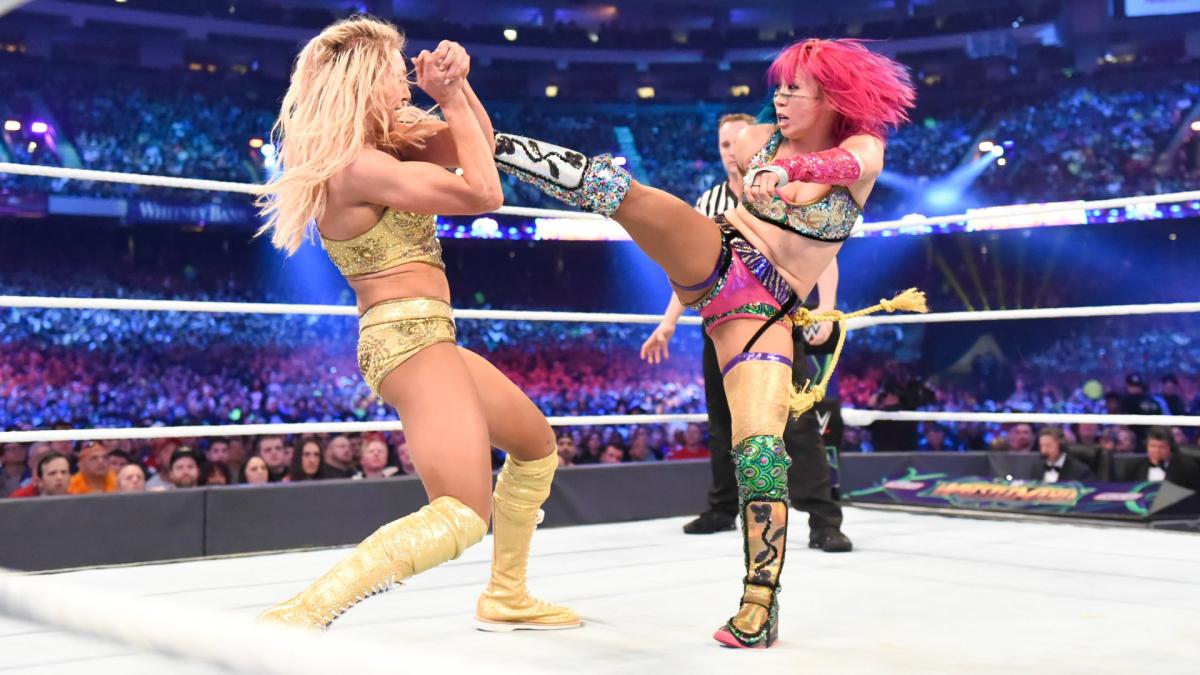 Chris king is back with one of the most underrated matches in WrestleMania history–Charlotte Flair vs. Asuka!
We look back at Charlotte Flair vs. Asuka at WWE WrestleMania 34. 'The Empress of Tomorrow' put her unprecedented and historic undefeated streak of 914 days on the line against 'The Queen's' SmackDown Women's Championship.
For years, this was considered a dream match while Asuka dominated the roster in NXT, while Flair won numerous championships on the main roster on both Raw and SmackDown. The Empress made her long-awaited debut on the September 11th episode of Raw and began to tear through the competition.
Asuka outlasted all twenty-nine other women in the historic first-ever Women's Royal Rumble match to challenge for the title of her choosing. At Fastlane, she made her choice.
The WWE Universe was so excited for this match myself included. Both superstars delivered a fantastic performance on the Grandest Stage of Them All executing counter after counter. Asuka showed off some nasty-looking kicks to her opponent, and Flair hit a thunderous Spanish Fly off the top rope. Flair was seconds away from defeat at the hands of The Empress but she locked in Figure Eight and Asuka was forced to tap out.
I can't even begin to explain how shocked I was at this outcome, as nearly everyone expected The Empress to continue her undefeated streak and walk away with the women's title. This controversial decision was the downfall of Asuka's momentum. She would ultimately win the SmackDown Women's Championship at the 2018 TLC pay-per-view in the triple-threat ladder match.
Fast forward to this year when Asuka has recently returned with her Japanese-inspired persona Kana. Kana is dangerous and ruthless and is heading into a championship with Bianca Belair at WrestleMania 39. The Empress has regained all her momentum and is highly favored to walk away with the Raw Women's Championship. Let's hope that Asuka and Belair can tear the house down and deliver an A+ grade match both women are fully capable of.
King: Dominik Mysterio Needs To Do This At WrestleMania
Chris King is here with what WWE should do with Dominik Mysterio at WrestleMania in his long-awaited match against his father Rey Mysterio Jr.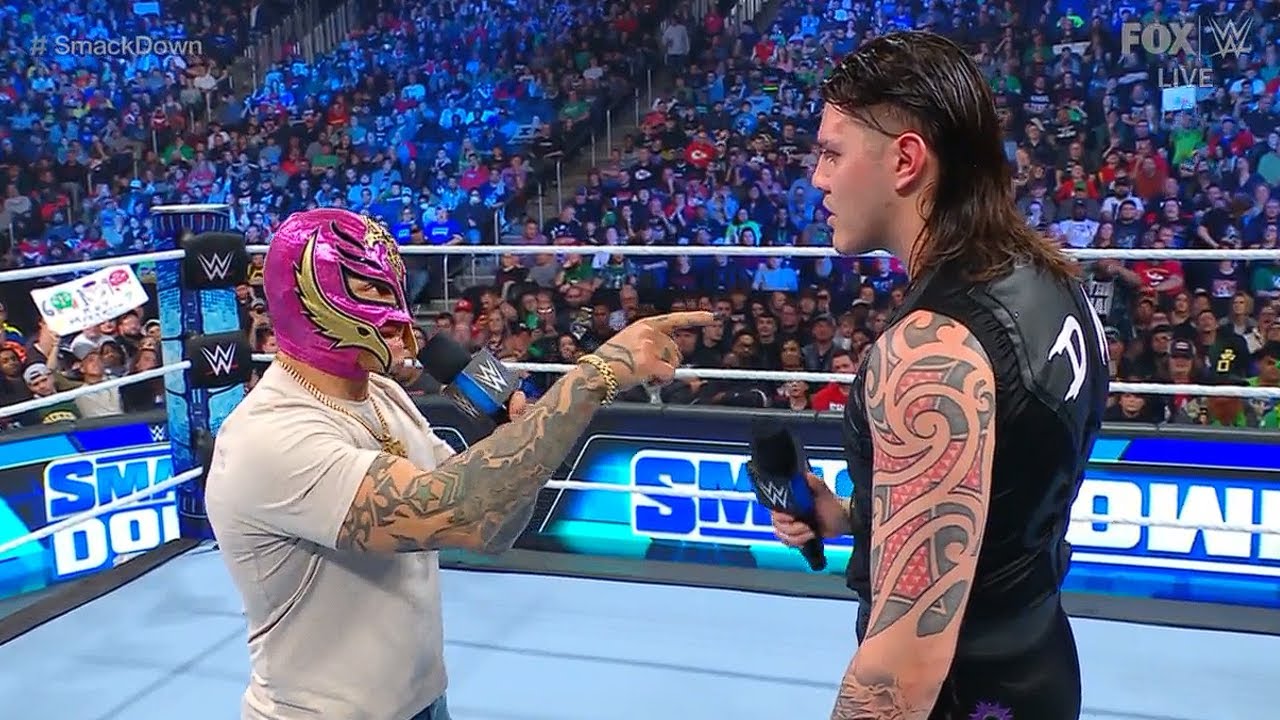 Chris King is here with what WWE should do with Dominik Mysterio at WrestleMania in his long-awaited match against his father Rey Mysterio Jr. 
On this week's episode of Friday Night SmackDown, Rey Mysterio finally snapped and beat some sense into his disrespectful punk-ass kid Dominik. The member of the Judgement Day came out to push his father again for a match on the Grandest Stage of Them All, this time with his mother and sister at ringside. The ungrateful punk told his mom to "Shut Up," as a father even I wanted to jump through the screen and whoop his ass.
Back in October of last year, Mysterio made the emotional decision to possibly quit the company but, instead, Triple H persuaded the Lucha libre superstar to move over to SmackDown to avoid his son. This came after Dominik shockingly turned on his father at Clash at the Castle. Mysterio did everything he could to refuse his despicable son's challenge for Mania but, a man can only be pushed so far. Mysterio will be inducted into the 2023 WWE Hall of Fame and I expect Dominik to embarrass his father during his speech to further this personal feud.
Yes, the WWE Universe hates Dominik and wants to see him get the ever-loving crap kicked out of him but, this feud is missing a special ingredient to capitalize on the biggest heat possible. Throughout this feud, Dominik has made mention of the legendary Eddie Guerrero on several occasions going back to the "iconic" 2005 feud.
I know WWE might not want to go this route but, Dominik MUST come out to Eddie Guerrero's theme at Mania. The disrespectful punk needs to come out in a lowrider to garner nuclear heat. It doesn't matter if The Judgement Day comes out and causes interference for Dominik to get the win, all that matters is that both superstars get the biggest payoff of this nearly year-long feud. Just imagine the Roman Reigns heat after he defeated The Undertaker and multiply that by ten. Dominik portrays the perfect heel and he truly is the missing ingredient that The Judgement Day needed to grow and evolve into a top faction.