Top 5: First Names in Wrestling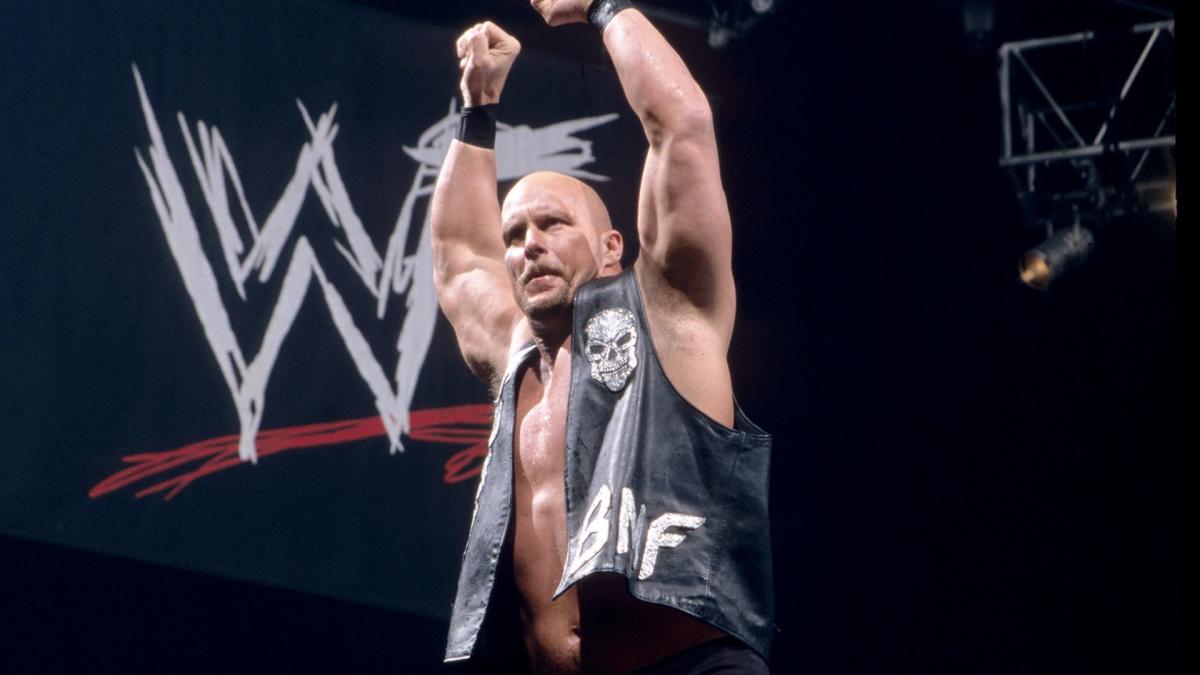 What's in a name?
Well, a lot, actually. Our society tends to focus on last names, as rich people leave all of their money to their children, then those children leave all of their money to their children, & the cycle continues. Your last name determines your starting point, which in today's America seems to be all that matters. Born on third, think you hit a triple. Born in the dugout, and you'll probably stay there. Not to be overly negative, but that's just the way it is.
The first name matters too. Certain first names pop up in history over & over again at certain points. How many Georges have run countries over the years? Too many to count. France had seventeen different guys named Louis as King. Even more ridiculous than that: the idea that sixteen different Popes went by the name Benedict. Especially since that name went kaputski here in America after the whole Benedict Arnold thing.
Which first name do you want if you want to make it big in wrestling? Here are the Top 5!
5. Robert
If you want to talk Rob, we've got Conway & Van Dam. Robbie has a solid rep in Brookside. Robert has the Southern cred with Fuller & Gibson. The real force behind this name comes from the Bobs. Armstrong, Backlund, Holly, Orton Sr. & Jr. & Roop were all hard men. Men who could whoop any locker room today. Then we got the Bobbys. Lashley & Roode are big in today's WWE, then there's legends like Duncum & Eaton. We all know Bobs & Robs, and they're all pretty tough.
4. James
If you're in wrestling and your name is Jim, you're destined to be in management. Jim Barnett, Cornette, Crockett Sr. & Jr., Herd & Ross were all strong backstage voices during the 20th century. Brunzell & Neidhart were part of top notch tag teams, and we can't forget about Duggan & Powers or legends like Breaks & Londos.
Then we have a litany of Jimmys. We got a Garvin, a Hart, a Valiant & an Uso. Not to mention Del Ray & Snuka. Remember the period of ROH when Jimmy Jacobs, Rave & Yang were all on the roster? I'm pretty sure they had a triple threat match at some point. J. Dillon & Father Mitchell opted for the full name treatment, as did the immortal James Ellsworth. Oh, and there's also Jamie By God Noble.
3. Edward
To be honest, there aren't a lot of wrestlers that straight up went with "Edward". Edouard Carpentier is as close as we got to that. But if you look at the wrestlers named "Eddie", you'll see a line of absolute legends. Eddie Graham had one of the best territories down in the state of Florida. Eddie Gilbert was a master of working the smart fans before people knew that was a thing that could be done & was worthwhile. Eddie Guerrero is one of my favorite in-ring performers & characters ever. Eddie Edwards has broken out of the shadow of the American Wolves. Eddie Kingston has been one of the best promos in wrestling over the last decade.
When it comes to wrestling, you'd have to take Team Edward over Team Jacob.
2. Richard
When you think of wrestling workrate gods of the 1980s, three names come to mind: Ric Flair. Ricky Steamboat. Ricky Morton. Those three alone are enough to push the Richards towards the top of the list. Rick Martel, Rude & Steiner were also top notch. We can't forget Dicks like Beyer, Murdoch, Slater & the Bruiser, but I see a lot of dead weight & jobbers that keep the Richards from taking the top prize.
Honorable Mention: Christopher
One of my fondest memories of the Attitude Era is Jim Ross continually mixing up Chris Benoit & Chris Jericho. (New Japan fans whining about him mixing people up…it's nothing new, fellas.) When I was a kid, Christopher was a very popular name. It's been the name of a lot of pro wrestlers over the years. But with the exception of men like Jericho & Voldemort, most of the other Chrisses are pretty forgettable. I'll give Daniels & Kanyon some credit for being good, but most of the others weren't worth remembering. OK, Chris Harris was good, but his WWE persona wasn't. And I don't think we include people named Christian.
Honorable Mention: Michael
There are so many Mikes in the business it's ridiculous. Most of them are pretty blah, but there are fellas like Quackenbush, Rotundo & Sharpe that brought some honor to the name. Michael Elgin & Hayes brought some credibility to the full name, even if Cole took away some of it. Mick Foley also brings some respect to a rarely used variation of the name. Unfortunately, the name's too easily associated with second generation wrestlers like Graham & Von Erich to put it any higher than this.
Honorable Mention: Mandy
Any name that can claim Rose & Leon deserves mention here.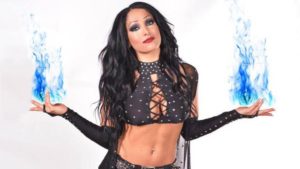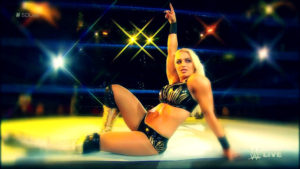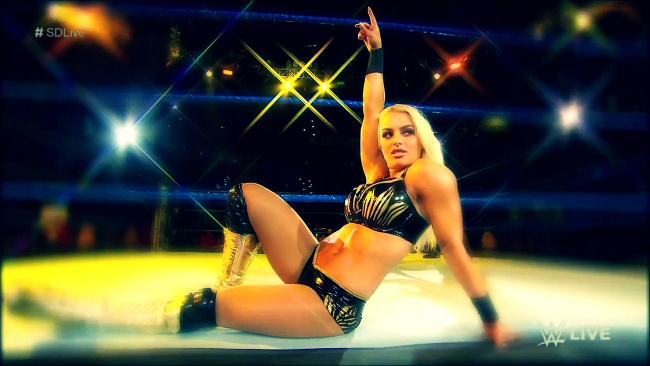 1. Steven
Yup. I can already hear people whining & moaning about me putting my own first name at the top of the list. It's true that there aren't as many Steves as there are some of the other names on this list. But when you're talking about quality, my fellow Steves take the cake. First off, there's Stone Cold Steve Austin, the biggest WWF star of the 1990s. He couldn't use his original last name of Williams because Steve "Dr. Death" Williams was a big star here & even moreso in Japan. Over in WCW, you had Steve "Sting" Borden holding things down as the Franchise. Before William Regal became a thing in WWE, Lord Steven Regal was quite the aristocratic snob & WCW Television Champion.
Steve McMichael was a Horseman. Steven Richards led the bWo & RTC. Steve Corino was part of the Network, the Group & S.C.U.M. Stevie Ray was one-half of Harlem Heat & leader of the nWo B-Team, and then you had the Lethal Weapon Steve Blackman, who was a group all by himself.
Indeed, the Steves are the only group that can top this list.
Greg DeMarco's Three Stars Of The Night: WWE Raw (5/20/19)
Big night on Raw — who stood out?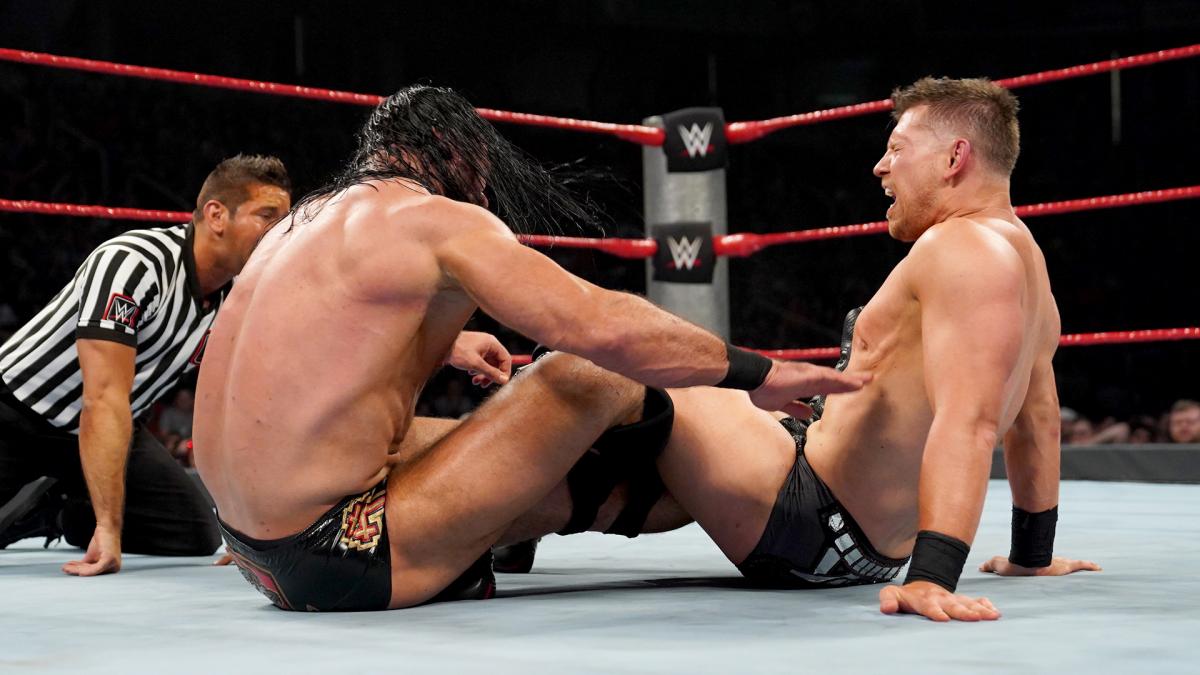 WWE Raw returned stateside this week, and we got ourselves a new championship. Who stood out?
WWE Money In The Bank is in the rear-view-mirror, and the WWE Raw side had a hell of a show to follow-up. Who delivered big performances this week?
The Third Star for WWE Raw: Paul Heyman
Paul Heyman knows how to deliver, and he delivered big time during Raw. He made the show feel like a big deal, and it did. He made both champions feel important, but put Brock Lesnar over in the process. Lesnar is so much more comfortable with Paul Heyman around, and the job done to make this briefcase situation feel unique was really solidified by Paul Heyman. Plus, his line about Rollins sitting through 7 hours of WrestleMania waiting for his girlfriend to main event the show he's always dreamed of main eventing was clutch.
---
Elisa looks great in her Chairshot gear.
You can, too!
Be like Elisa and get yours at:
https://www.prowrestlingtees.com/related/thechairshot.html
---
The Second Star: The IIconics
Billie Kay and Peyton Royce really are national treasures. America, Australia, it doesn't matter. They are the best, and they've crafted characters that don't need to win or lose, they just need to perform their act. That's what it takes in WWE, regardless of what we want it to be. Their promo during A Moment Of Bliss (full of people perfectly playing their characters, by the way), was outstanding. Hats off to both ladies for getting themselves to this place.
Honorable Mention: Alexa Bliss, Nikki Cross, Lacey Evans, Becky Lynch, Roman Reigns, Seth Rollins, Kofi Kingston, the entire 24/7 crew, The Usos, The Revival, Baron Corbin (yup), Bobby Lashley (I miss Lio), Drew McIntyre, and Shane McMahon
So many great performances tonight, and I am positive I'm leaving deserving folks out.
---
Must Listen:
Driving With DeMarco: Box Office Brock Lesnar and The New WWE

---
The First Star for WWE Raw: The Miz
The Miz is on fire right now, and it comes at a time where both world champions are babyfaces. He's world champion caliber, and needs something to sink his teeth into if the issue with Shane truly is done. Drew McIntyre is a fine option, but I really want a top flight program for Miz. Maybe he's the guy to elevate Drew? I'm not sure. I don't feel like we turn Miz, but the best options for him (to me) are AJ Styles and Seth Rollins.
---
Who are your Three Stars of WWE Raw?
Comment on social media @ChairshotGreg, @theCHAIRSHOTcom,
and use the hashtag #UseYourHead!
---
In hockey, a game's "Three Stars Of The Night" represent the top three performers of the night. For more clarification, I defer to this Pittsburgh Gazette explanation:
"The tradition dates to the 1936-37 season, when Imperial Oil became the principal sponsor of Hockey Night in Canada radio broadcasts and was seeking a way to promote one of its products, Three Star gasoline. The idea of doing so by selecting the top three performers in a particular game purportedly came from a Canadian advertising agency.
Many clubs do recognize the player with the most three-star selections with an award or trophy, usually in conjunction with a corporate sponsorship, at the end of the season (or sometimes, each month). All six Canadian franchises, for example, have an affiliation with a well-known brewery.
The NHL keeps track of its own Three Stars Of The Night selections, but that is done on a league-wide basis. The league employs a system that awards 30 points to a first star, 20 to a second star and 10 to a third – a running total can be found on the league's website – but it does not present an award based on them."
In hockey tradition, the first star represents the best of the three, but all three are considered to be receiving a high honor.
7 Best Candidates To Win New Japan Best Of The Super Juniors 26
Who is the front runner?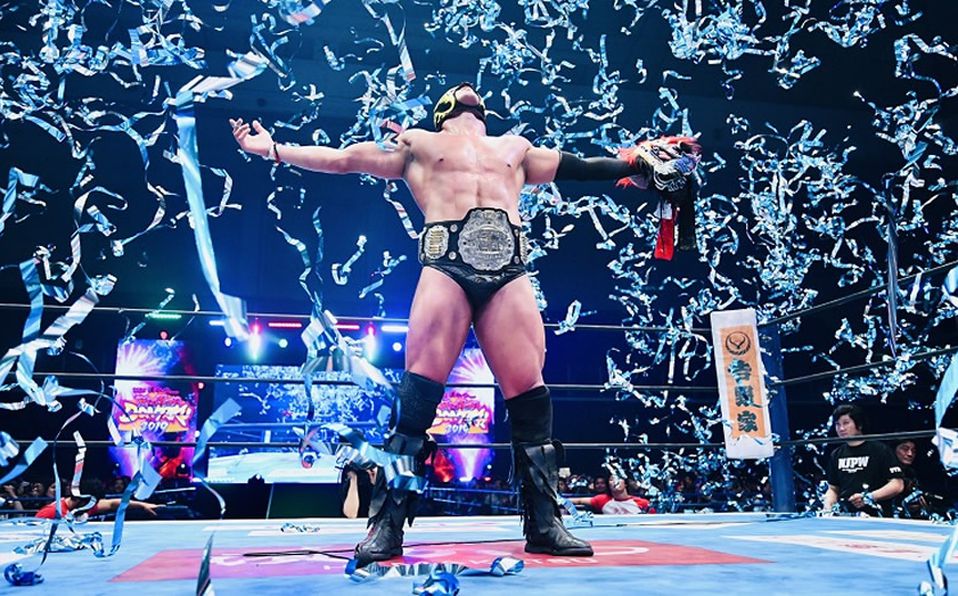 Abe takes a look at the New Japan Best of the Super Juniors tournament and who is on pace to pick up the overall win.
New Japan Pro Wrestling's Best of the Super Juniors tournament kicked off just last week and plenty of quality wrestling has already taken place. For the first time ever, twenty total men make up the tournament field. That means a few more sleeper candidates could potentially sneak their way into the finals.
Best Chance of Winning The New Japan Best Of The Super Juniors
Shingo Takagi
At the time of this being written, Takagi is still undefeated since making his debut in NJPW. That includes the matches he's already competed in during this year's tournament. I don't believe they'll pull the trigger on him going the whole tournament without a loss but it's definitely something to monitor. He's been an incredible addition to Los Ingobernables de Japan as well as to the company as a whole.
Takagi has already taken shots at current IWGP Junior Heavyweight Champion, Dragon Lee for overlooking the field and only thinking about impending return of Hiromu Takahashi. Dragon Lee and Shingo are the favorites in their block. Takagi's reason for winning the block could be that Lee was too focused on the future.
Dragon Lee
After winning the IWGP Junior Heavyweight Championship in Madison Square Garden, there is nobody in the tournament with more momentum. The current champion winning the tournament is very uncommon but there is already a story in place as I mentioned. If the current champion wins the entire BOSJ tournament, he will get to select who challenges him for the championship at Dominion. Hiromu Takahashi is the man he wont stop talking about. Almost a year ago, Dragon Lee was the guy that put his biggest rival on the shelf. Hiromu had to vacate the title as a result of the injury suffered in that match. If Takahashi is cleared to compete, there is no better person to accept the challenge.
Who Else Has A Chance?
Will Ospreay
He hasn't won the tournament in three years and is competing with the heavyweights more and more. Among the current field, Ospreay almost certainly has the most high-profile matches under his belt. He's the clear betting favorite to make it to the finals in his block. If there's anything that'll stop him, it's that NJPW may already be trying to transition him into a heavyweight.
Taiji Ishimori
Ishimori made it to the finals of the BOSJ tournament last year but only finished as the runner-up. He was also the most recent IWGP Junior Heavyweight Champion. Since his official rebranding as Bullet Club's "Bone Soldier" last year, he's maintained a spot near the top of the junior division. If they want to continue his recently-formed feud with Dragon Lee, the opportunity is right there.
El Phantasmo
The newest member of the NJPW roster is in a similar position to the one Taiji Ishimori was in last year. El Phantasmo was introduced as the newest member of the Bullet Club mere days before BOSJ. The aforementioned Ishimori did actually end up going all the finals and Phantasmo is off to a 3-0 start this year. The only man in the B Block that's a real threat to his path there is Will Ospreay but that's going to be a tough ask.
Ryusuke Taguchi
Most fans think of him as a comedy wrestler but if you've seen him in longer, more competitive matches, you know that he's one of the most talented guys New Japan has. It's rare to find someone that can balance entertainment with in-ring skill the way he does. Taguchi is a two-time Junior Heavyweight Champion, former BOSJ winner, leader of his own faction, and one of the veterans of the locker room. It sounds strange but I wouldn't put my money on Ospreay or Phantasmo as long as Taguchi is hovering near the top of the standings. He's my dark horse in this year's tournament.
SHO
This definitely wont happen but he is worth mentioning. SHO isn't going to win the tournament as long as he's attached to YOH and Rocky Romero as a part of Roppongi 3K. However, with three matches in, SHO has already wrestled the two longest and best matches of the tournament. He's only 1-2 so far but that could make things more interesting. Watching him storm back and go on a serious winning streak would be something amazing to see.