Top 5: Makeshift Tag Teams That Worked (In WWE)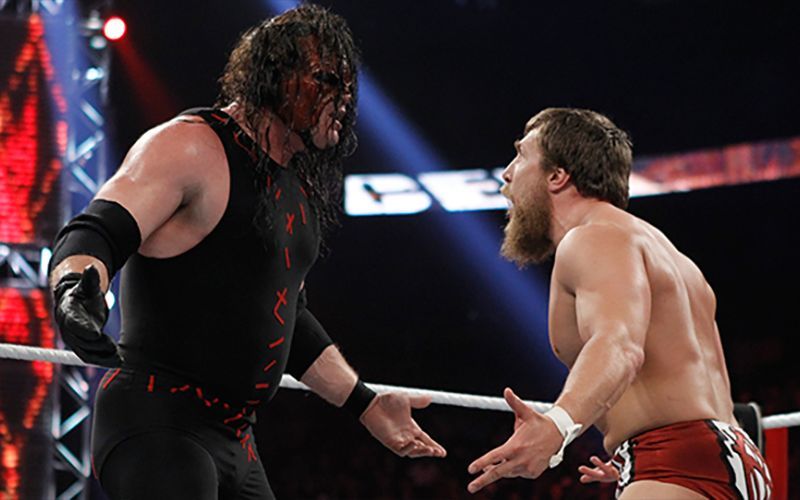 People have noticed that WWE is gobbling up all the wrestling talent in the world. If you're a wrestler of any note, you've probably gotten some type of offer from them in the past year or so. Triple H wants everybody on his roster.
This has always been a thing for WWE. Their roster has always been outrageously large, to the point where it's impossible for everybody to be used on a regular basis. One way is to put people in tag teams. Some make sense. Some don't. Occasionally, a tag team you never would have thought of doing anything on paper, or simply be able to get along, makes an impact.
These are the Top 5 Makeshift Tag Teams That Worked.
5. BookDust
It was tough to find two more dissimilar partners in 2002 than Booker T & Goldust. They'd both been in WCW for years. Both had held the WCW Tag Team Championships on multiple occasions. They were both from Texas. That's what they had in common. Their characters were on completely different pages, with Booker being a street-tough sucka while Goldust was…well, Goldust.
They were both on the Raw brand after the split with not much going on. Their personalities had little in common, but for whatever reason, Goldust really wanted to be Booker's tag team partner. It started with movie reviews & led to matches.
They had a successful run together as Tag Team Champions and their strange friendship is still referenced on television whenever they're both around.
4. Rock & Sock Connection
Earlier in 1999 at the Royal Rumble event, the Rock & Mankind had one of the most brutal matches I've ever seen. When Mankind wanted to team with Rock months later, one could only assume that the Rock's repeated chairshots to Mankind's skull had knocked out far too many brain cells. It was the apex of the "Tag Team Partners That Hated Each Other" trope.
The two men teaming made little sense, but nothing much in 1999 WWF made sense. It ended up working because the team involved two of the most charismatic men in wrestling history. Rock & Mankind were talented enough in the ring & on the microphone to make the mental gymnastics work.
3. Jeri-Show
Chris Jericho & Edge unified the tag team championships in June 2009 & seemed to be in line for a lengthy title run followed by a feud. Edge got injured & curtailed those ideas, so Jericho recruited Big Show to be his tag team partner. Jericho & Show hadn't done a whole lot together during their decade in WWE, but their combination of size & intelligence was a deadly combination during the rest of the year. Their status as main event talent elevated the championships into something everybody wanted, even the likes of John Cena, Shawn Michaels & Triple H.
Jeri-Show even spawned two tag team successors in ShoMiz & Jeri-Miz.
2. Team Hell No
Most Daniel Bryan fans weren't exactly fans of Kane's wrestling ability or storylines. Most of Kane's fans barely knew of Daniel Bryan & found him annoying. They both wound up in the WWE title picture during 2013 & on the wrong side of then-Raw General Manager AJ Lee, who sent them to anger management counseling together. This of course led to them forming a wacky mis-matched tag team of partners that couldn't really stand each other. Nobody expected it to last past a few weeks, but they reigned as Tag Team Champions for 245 days.
Team Hell No ended up being a key aspect in getting Bryan over with the non-hardcore audience. Kane carries a lot of weight with WWE fans due to his decades with the company as a main event talent. He helped establish Bryan as being on his level as an opponent and as a tag team partner, and the team helped extend his career.
1. The New Age Outlaws
The Real Double J Jesse James was going nowhere. Nobody cared that he really sang "With My Baby Tonight". The youngest son of Bullet Bob Arnstrong was hanging on by a thread. Billy Gunn's career was going even worse. He had won the tag team championship on three occasions as a member of the Smoking Gunns, but things went downhill after the team split. He'd recently taken on the name of "Rockabilly" as the Honky Tonk Man's protege. That gimmick was dead on arrival.
People would have thought it more likely they'd be both out of the WWF within a year of their tag team forming than becoming the backbone of the company's most popular faction. They ended up meshing together perfectly & were one of the most over acts of the Attitude Era. Nobody would have predicted that on October 4, 1997, the first time they teamed up on a random episode of Shotgun Saturday Night.
Tiffany's Takes: WWE RAW (5/20/19)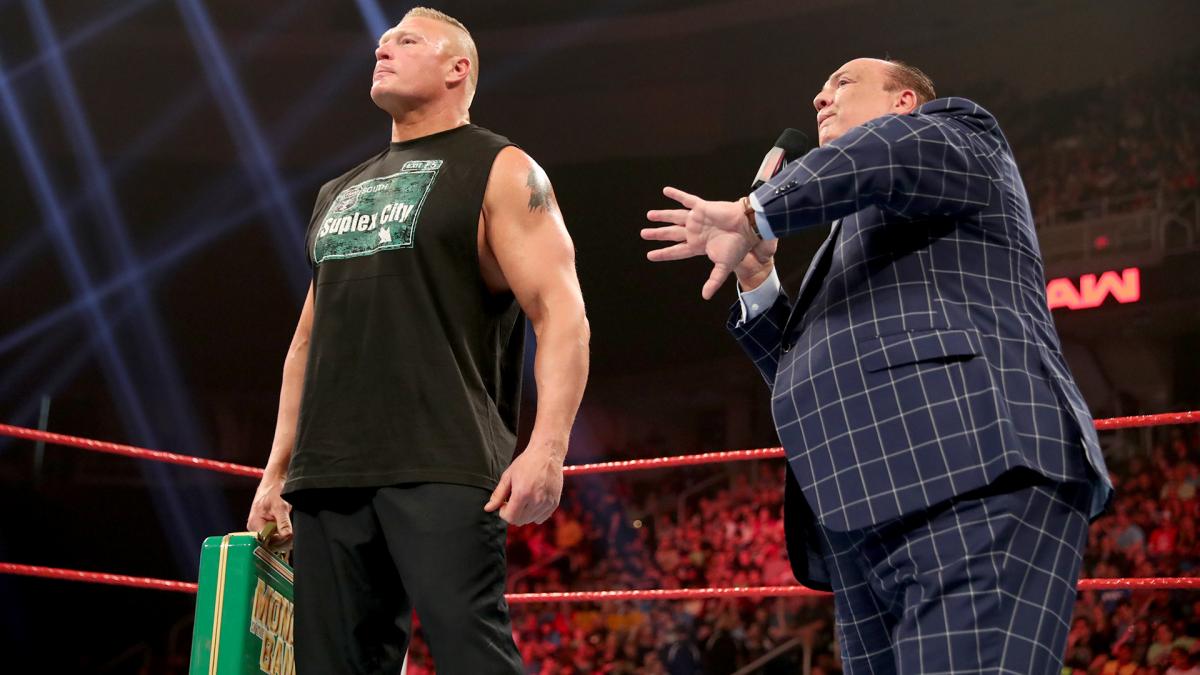 Raw was different this week, especially during hour 3. How did Tiffany react? Read on to see!
After a shocking and infuriating Money in the Bank, what is the state of the WWE heading into the summer? Let's see if WWE Raw gave us any indication!
Money in the Bank: I actually tried to change the channel to the Cubs game rather than listen to the drivel those two were speaking, but because MLB Network hates me and somehow thought that the closest regional market to Indianapolis is Texas rather than Philadelphia, I didn't get to see that game. However, raging at MLB Network and learning about Queen Victoria's drug habit was more interesting than watching that opening of RAW.
Universal and World Championships: I loved watching Seth and Kofi team up, but I'm not completely happy with this wild card situation but they make for a really great team. The match against Corbin and Lashley was fun, even if the teased cash in made things nerve-wracking.
The United States Championship: Normally, I roll my eyes at heels whining when they lose a title match, but Joe had a legit complaint. His shoulders were CLEARLY up when the ref counted three, but that wasn't Rey's fault. I'm going to bet that the rematch will be at Super Show Down.
RAW Women's Championship: That Moment of Bliss went better than expected. Apparently, Alexa still isn't cleared to wrestle, but Nikki Cross and Becky Lynch got on like a house on fire. I loved the handicap match between them, the IIconics and Emmie Slattery (Lacey Evans). I can almost see the team name: Celtic Connection or the Dublin-Glasgow Connection.
---
Pick up your very own "Baron. Corbin. Sucks." t-shirt!
---
The 24/7 Championship: I'm not sure what the proper reaction to a new championship is, but I'm pretty sure laughing my head off wasn't the desired reaction. This is the old hardcore title without the hardcore fun. That said, this title sounds like it could be a lot of fun, just going by the first night, but we'll have to see.
Braun Strowman vs Sami Zayn: I'm not sure what the point of that match was, I guess Strowman blamed Zayn for last week and for him getting banned from the arena last night, though there's no proof Strowman did anything wrong. It seemed to be more about building for Strowman vs Lashley at Super Showdown than doing Zayn any favors.
Lars Sullivan: I'm honestly not sure what WWE is trying to do here. If you know that one of your wrestlers has a history of making racist comments, even if it wasn't while he was in your employ, why would you put him in a feud with three minority wrestlers that are much shorter than him?
Ricochet vs Cesaro: This was a really good match, but can we get back to Ricochet winning again? I like that Cesaro seems to get getting a singles push, but Ricochet needed the win more, but judging by all the tape on his back, I'm guessing Ricochet needs some time off.
AJ Styles: I'm glad that they're continuing the storyline of Styles not really being a heel, just a very competitive person but I hate that the feud between him and Rollins is over, at least for now. The inclusion of Corbin was just bleh, but watching Corbin get bitch-slapped was hilarious.
Roman Reigns and Miz vs Shane McMahon and Company: I'm really not here for Miz and Roman being a team. I just don't see the chemistry working. I do love that Shane's taking a more…hands on approach to his feud with Roman and the match in Saudi Arabia should be good.
As for Miz and McIntyre, I was very meh on the whole thing. Miz just doesn't work as a babyface for me. The match was really good, but I just didn't buy it as a babyface vs heel match. Shane helping McIntyre win is very reminiscent of Vince's efforts to get McIntyre over ten years ago and it didn't work.
Usos vs Revival: That was a great match, but this whole feud has been so immature, it's really hampered my enjoyment. Revival getting a shady finish protects both sides, but this should really be about the RAW Tag Team Championships rather than this Junior High nonsense.
Overall Thoughts: So, how was RAW this week? It was much better than some of the previous weeks have been but that has more to do with coherent storytelling and putting on good matches than with the Money in the Bank winner.
It's clear that WWE is gearing up for SummerSlam season and they're doing it early, giving themselves plenty of wiggle room if things don't work out.
I'm a little surprised that we're getting Shane vs Roman so early in the season, but I have a feeling that this whole rigmarole is about having Roman beat the Money in the Bank winner at SummerSlam and being Universal Champ again. I'm not saying I like or don't like it, but that's what I see happening.
That's it for Tiffany's RAW Takes. Tune in tomorrow for SmackDown and 205 Live!
Greg DeMarco: Box Office Brock Lesnar And The New WWE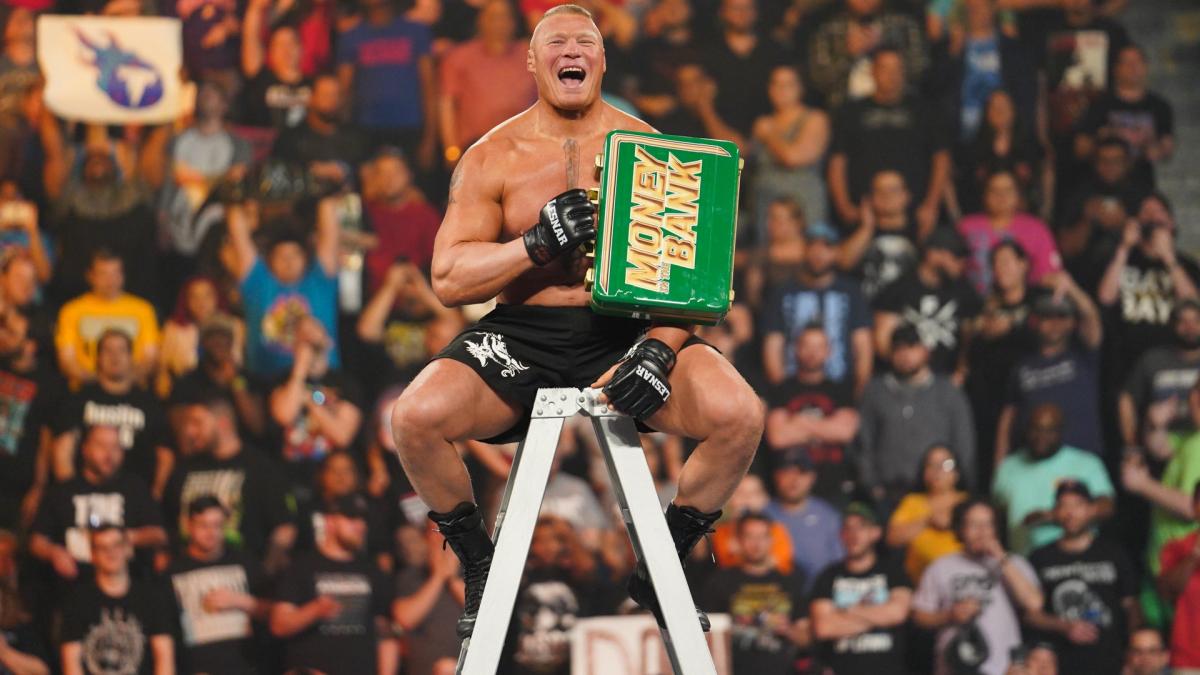 After a hard-hitting WWE Money In The Bank, Greg DeMarco offers perspective on Brock Lesnar winning the Money In The Bank briefcase and the obvious shift in the WWE product & presentation.
I know you read that headline and wondered what in the hell I was smoking. Brock Lesnar leaves Hartford with the Money In The Bank briefcase, and I'm calling it a new WWE? I have to be insane, right? Well, that perspective is 100% wrong. (I mean…I may be insane–but not for that reason!) WWE Money In The Bank was shock and awe from start to finish, and you have every reason to be excited. The reactions I am seeing prove that the online community doesn't want to enjoy WWE. Hopefully, for me, some mainstream fans will read this article too!
Box Office Brock Lesnar
I know what you're thinking…same ol' sh*t, right? I can't say I agree. On the technicality side, Brock Lesnar has never held the Money In The Bank briefcase, so it's wrong there. But I get it, you're tired of seeing Brock on top. The truth of it is, he's Box Office. And WWE needs box office.
What is "Box Office," exactly? It's the ability to get fans to spend money, which is how WWE makes money. Brock Lesnar sells the WWE product–to fans, to viewers, to advertisers, and to networks. Wrestling Twitter is a vocal minority, and appeasing them got WWE nowhere with WrestleMania 35, or as I was calling it for the months leading up to it, "HappyMania." Brock is back, and I think it's fantastic.
Disagree with me? Great, but the sold out crowd in Hartford blew the roof off the joint when his music hit, so they obviously agree. Brock will likely cash-in in advance, proclaiming his championship opportunity for WWE Super ShowDown in Saudi Arabia on June 7. Then we get to give the briefcases a rest, as we continue to shuffle the rosters up and use fun words like Wild Card (bitches…yeehaw!).
One prevailing thought I have seen is that the other seven guys in the match busted their asses for no payoff. I can't agree with that either–their payoff is a paycheck. They're businessmen. Those who complain about how they are booked don't get the business. And as All Elite Wrestling is proving, they don't take too kindly to people complaining about booking, either.
A New WWE?
I know a lot of people don't see it, because they're too worried about booking. But the WWE product shifted tonight. And as dangerous as it is, I hope it sticks.
The product got way more physical at WWE Money In The Bank–way more physical. It started with the Women's Money In The Bank Ladder Match, which in reality doesn't need a gender specific distinction. Money In The Bank describes both ladder matches tonight, as both delivered in both brutality and story. Everyone put their bodies through hell during those matches, and they deserve to be praised.
But it didn't end there:
Rey Mysterio vs. Samoa Joe…brutality.
Shane McMahon vs. The Miz…brutality.
Tony Nese vs. Ariya Daivari…brutality.
The entire segment with the Women's Championships…brutality.
Roman Reigns vs. Elias…brutality.
Seth Rollins vs. AJ Styles…brutality.
Lars Sullivan and The Lucha House Party…brutality.
Kofi Kingston vs. Kevin Owens…say it with me…brutality.
Sense a theme, here? WWE provided a more physical product, and did things that make sense. Yes, there were botches that everyone wants to blame on the refs. In each instance, it appeared to me that the talent messed up, and the commentators covered by blaming the officiating. And that makes sense to me. You didn't think they were going to blame the wrestlers, did you?
It's really funny that this comes after AEW reveals that they'll present a more realistic, athletic oriented product after the onset of their TV deal. It's probably the single bad move they've made (okay, maybe second to the whole PAC/Page ordeal), announcing their plans to the world and giving WWE a heads up on what's coming so they can beat AEW to it.
Seriously, it's like they went "Here's our formula!" without even realizing WWE had a high profile PPV to air 6-days before Double Or Nothing. C'mon guys… #UseYourHead.
At the end, it looks WWE is going back to what works for them: giving the fans what they need, and not what they want. Imagine going to the doctor and misdiagnosing yourself. Would you rather the doctor provides you with what you want and now what you need? You'd sue that doctor for malpractice! It's getting to be that same way with WWE. Prescribe to us what we need, Vince. Even if we don't like the taste when it goes down, it's for the best in the end.