Top 5: Makeshift Tag Teams That Worked (In WWE)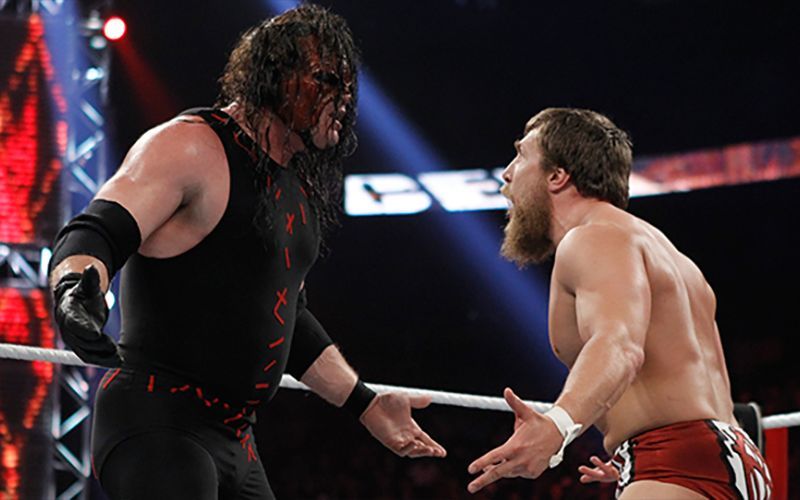 People have noticed that WWE is gobbling up all the wrestling talent in the world. If you're a wrestler of any note, you've probably gotten some type of offer from them in the past year or so. Triple H wants everybody on his roster.
This has always been a thing for WWE. Their roster has always been outrageously large, to the point where it's impossible for everybody to be used on a regular basis. One way is to put people in tag teams. Some make sense. Some don't. Occasionally, a tag team you never would have thought of doing anything on paper, or simply be able to get along, makes an impact.
These are the Top 5 Makeshift Tag Teams That Worked.
5. BookDust
It was tough to find two more dissimilar partners in 2002 than Booker T & Goldust. They'd both been in WCW for years. Both had held the WCW Tag Team Championships on multiple occasions. They were both from Texas. That's what they had in common. Their characters were on completely different pages, with Booker being a street-tough sucka while Goldust was…well, Goldust.
They were both on the Raw brand after the split with not much going on. Their personalities had little in common, but for whatever reason, Goldust really wanted to be Booker's tag team partner. It started with movie reviews & led to matches.
They had a successful run together as Tag Team Champions and their strange friendship is still referenced on television whenever they're both around.
4. Rock & Sock Connection
Earlier in 1999 at the Royal Rumble event, the Rock & Mankind had one of the most brutal matches I've ever seen. When Mankind wanted to team with Rock months later, one could only assume that the Rock's repeated chairshots to Mankind's skull had knocked out far too many brain cells. It was the apex of the "Tag Team Partners That Hated Each Other" trope.
The two men teaming made little sense, but nothing much in 1999 WWF made sense. It ended up working because the team involved two of the most charismatic men in wrestling history. Rock & Mankind were talented enough in the ring & on the microphone to make the mental gymnastics work.
3. Jeri-Show
Chris Jericho & Edge unified the tag team championships in June 2009 & seemed to be in line for a lengthy title run followed by a feud. Edge got injured & curtailed those ideas, so Jericho recruited Big Show to be his tag team partner. Jericho & Show hadn't done a whole lot together during their decade in WWE, but their combination of size & intelligence was a deadly combination during the rest of the year. Their status as main event talent elevated the championships into something everybody wanted, even the likes of John Cena, Shawn Michaels & Triple H.
Jeri-Show even spawned two tag team successors in ShoMiz & Jeri-Miz.
2. Team Hell No
Most Daniel Bryan fans weren't exactly fans of Kane's wrestling ability or storylines. Most of Kane's fans barely knew of Daniel Bryan & found him annoying. They both wound up in the WWE title picture during 2013 & on the wrong side of then-Raw General Manager AJ Lee, who sent them to anger management counseling together. This of course led to them forming a wacky mis-matched tag team of partners that couldn't really stand each other. Nobody expected it to last past a few weeks, but they reigned as Tag Team Champions for 245 days.
Team Hell No ended up being a key aspect in getting Bryan over with the non-hardcore audience. Kane carries a lot of weight with WWE fans due to his decades with the company as a main event talent. He helped establish Bryan as being on his level as an opponent and as a tag team partner, and the team helped extend his career.
1. The New Age Outlaws
The Real Double J Jesse James was going nowhere. Nobody cared that he really sang "With My Baby Tonight". The youngest son of Bullet Bob Arnstrong was hanging on by a thread. Billy Gunn's career was going even worse. He had won the tag team championship on three occasions as a member of the Smoking Gunns, but things went downhill after the team split. He'd recently taken on the name of "Rockabilly" as the Honky Tonk Man's protege. That gimmick was dead on arrival.
People would have thought it more likely they'd be both out of the WWF within a year of their tag team forming than becoming the backbone of the company's most popular faction. They ended up meshing together perfectly & were one of the most over acts of the Attitude Era. Nobody would have predicted that on October 4, 1997, the first time they teamed up on a random episode of Shotgun Saturday Night.
King's WrestleMania Rewind: Stone Cold VS. Scott Hall (WrestleMania X8)
Chris King is back with another WrestleMania Rewind, looking at the NWO's Scott Hall battling Stone Cold Steve Austin at WWE WrestleMania X8 from Toronto!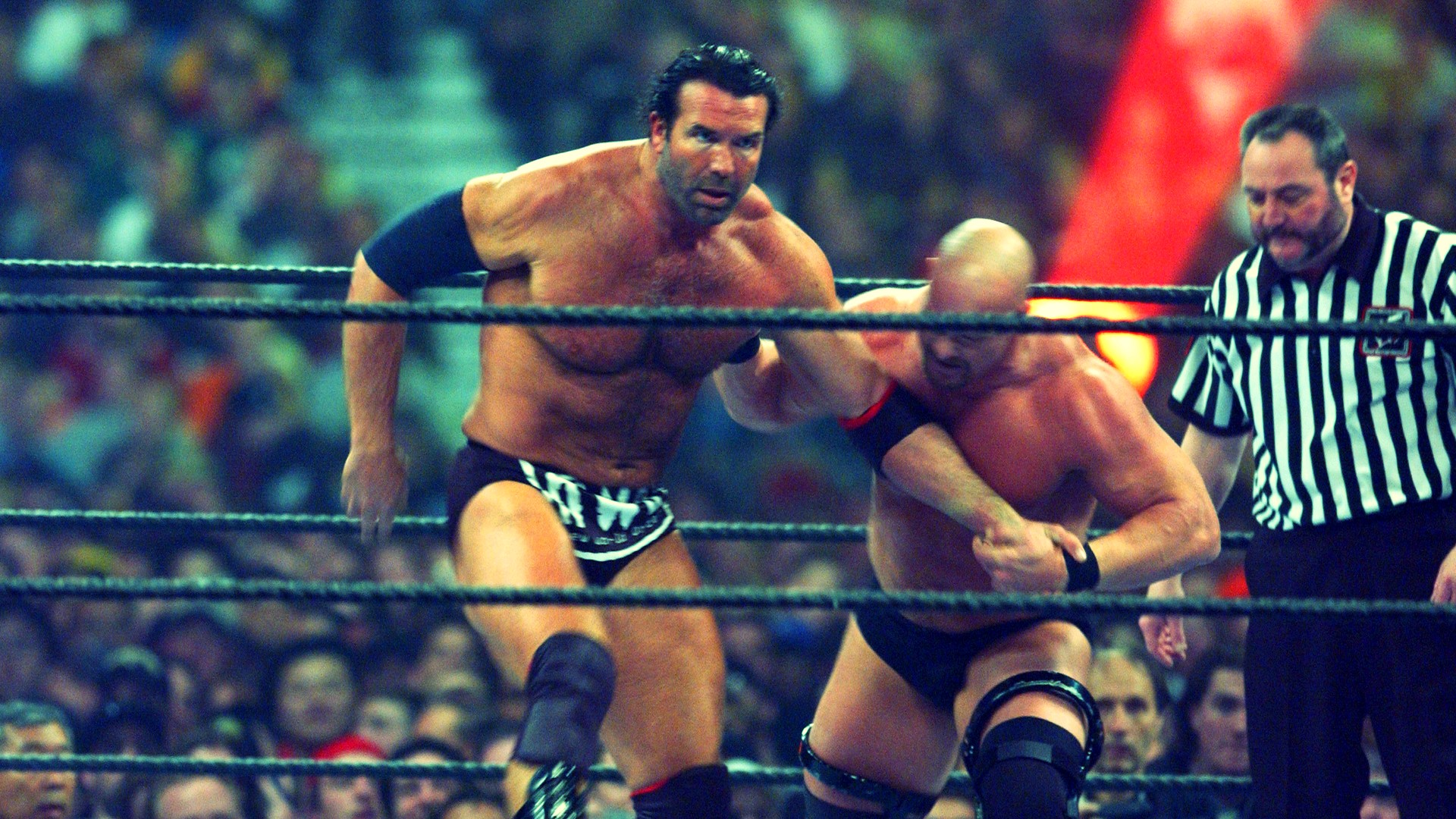 Chris King is back with another WrestleMania Rewind, looking at the NWO's Scott Hall battling Stone Cold Steve Austin at WWE WrestleMania X8 from Toronto!
Chris King is back this week with another edition of WrestleMania Rewind, where he is rewatching all the past Mania matches and feuds. This week you're in for a treat as we look back at 'Stone Cold' Steve Austin vs. Scott Hall at WrestleMania X8.
In late 2001, Vince McMahon bought out his competition WCW and acquired the rights to a plethora of talent including Booker T, Eddie Guerrero, Chris Benoit, and the iconic trio known as NWO. Hulk Hogan; Kevin Nash, and Scott Hall were hell raisers, and what better way to make a name for yourself than take out the two top superstars in the WWE The Rock, and Stone Cold?
The NWO cost Austin his chance at becoming the Undisputed Champion at No Way Out during his match with Chris Jericho. Adding insult to injury, the NWO spray-painted 'The Texas Rattlesnake' with their brand logo just like they did in WCW. As you can imagine, Austin was pissed and out for revenge against the group and primarily Scott Hall.
Hall would challenge Stone Cold to a match at WrestleMania 18. Both superstars beat the living hell out of each other leading up to this highly-anticipated match for who runs the WWE.
The glass broke and Stone Cold made his iconic entrance, and black and white NWO covered Halls' entrance alongside Kevin Nash. With the odds stacked against 'The Toughest S.O.B' could Austin or NWO prove their dominance? Sadly the NWO  broke up that very night when Hulk Hogan came to the aid of his adversary The Rock after their 'iconic' dream match. Stone Cold would ensure the victory with the Stunner. Hall would perform an Oscar-worthy sell over the finisher.
What a time to be a wrestling fan in the 2000s when nothing was impossible for WWE. Who would've thought WCW would go out of business and Hogan would make his long-awaited return to WWE?
King's WrestleMania Rewind: Seth Rollins vs. Kevin Owens (WWE WrestleMania 36)
Chris King takes a look at the most underrated WWE WrestleMania matches, and starts off with Seth Rollins battling Kevin Owens at WrestleMania 36!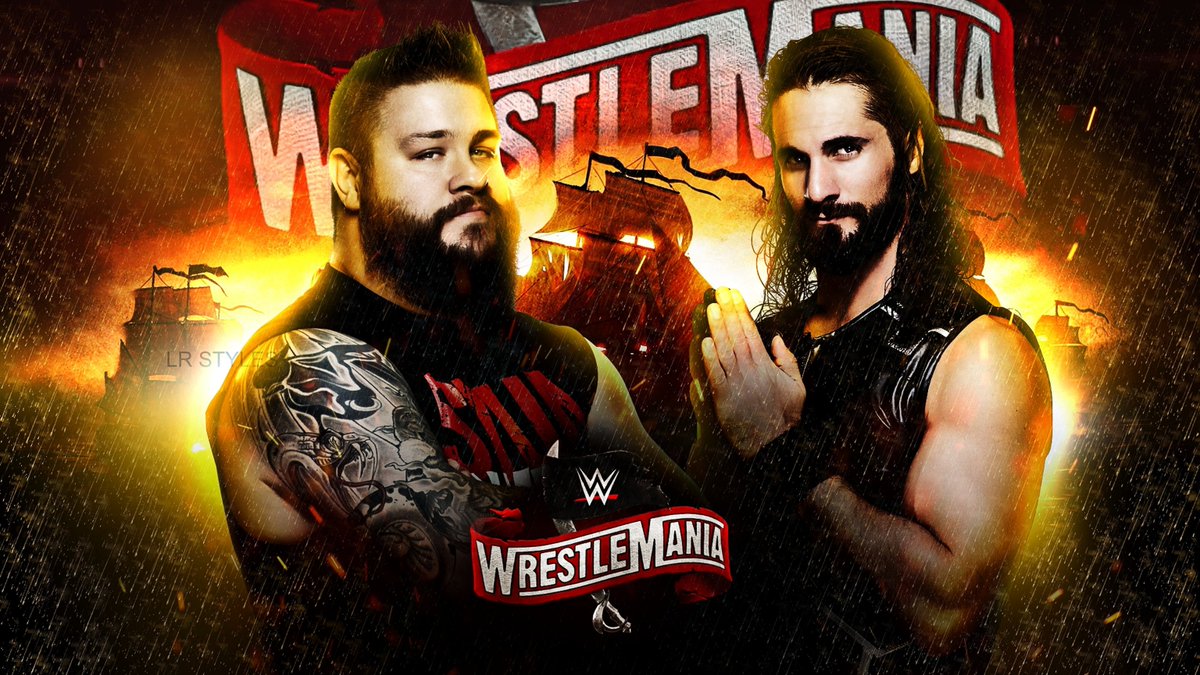 Chris King takes a look at the most underrated WWE WrestleMania matches, and starts off with Seth Rollins battling Kevin Owens in the WWE Performance Center at WrestleMania 36!
Chris King is starting a new series heading into WrestleMania season dubbed WrestleMania Rewind. Each week he'll be going back and sharing his insight over underrated matches at the Show of Shows. First up, is Kevin Owens vs. "The Monday Night Messiah" Seth Rollins at WrestleMania 36.
At the 2019 edition of Survivor Series, Rollins sacrificed himself during the men's traditional match allowing SmackDown to ultimately gain the victory. The following night the self-proclaimed Messiah, berated the whole roster but KO was not having any part of it. Owens quickly became a huge barrier in Rollins' cause for the greater good. The Authors of Pain attacked Owens with Rollins' character in question.
Owens finally had enough of his rival's mind games and torment and challenged Rollins to a match on the Grandest Stage Of Them All. Rollins mockingly accepted his challenge and the match was made official for night one of WrestleMania. Owens came out of the gate beating the holy hell out of the Monday Night Messiah trying to achieve his long-awaited moment at Mania but, Rollins tried to steal a disqualification victory by using the ring bell.
Owens hellbent on revenge provoked Rollins into turning their encounter into a no-disqualification contest where the fight could be taken all over the empty arena. The highlight of the match, was when KO used the WrestleMania sign to deliver a thunderous senton bomb through the announce table. Owens would secure the victory with a Stunner in an incredible match. Despite having no crowd during the pandemic era, both KO and Rollins put on an intense performance under the brightest lights.
In my personal opinion, this was a great feud that helped both superstars in their transformation as compelling characters for years to come.