The Best Decision For Takeover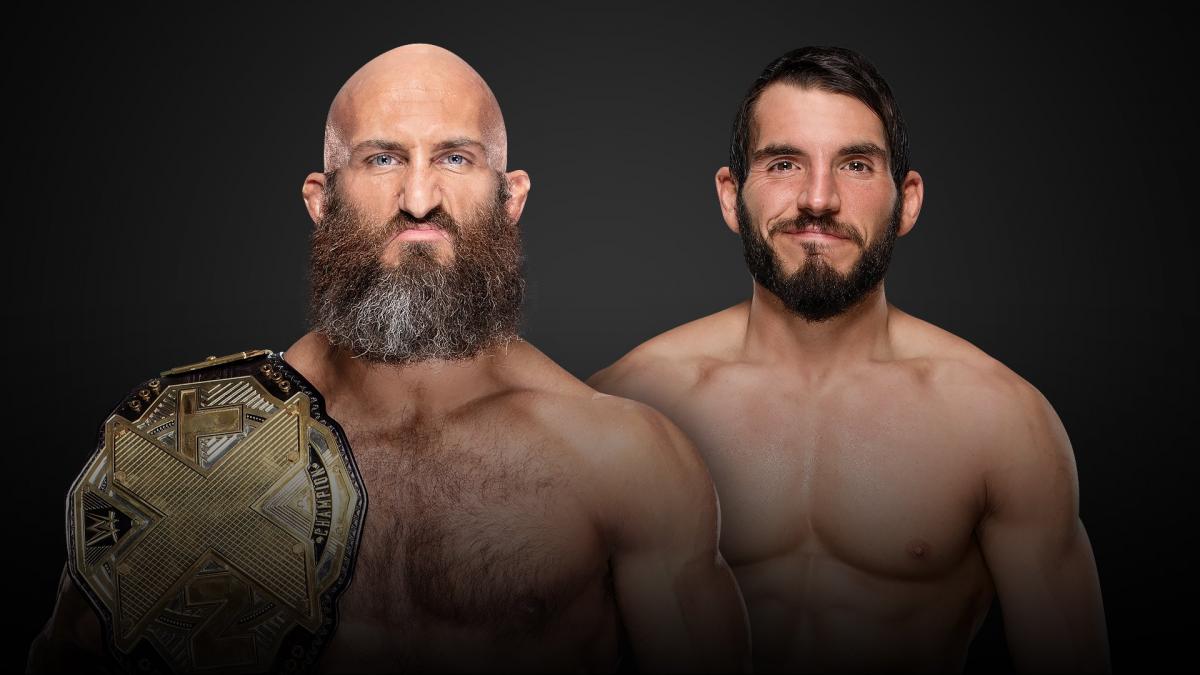 Well talk about bad karma. Last week I was talking about the triple threat for the NXT Championship at Takeover Brooklyn 4, being a potential match of the year candidate, and now one of the participants is out.
There's been rumours over the last week that Black would not make Takeover due a groin injury. Now it's been confirmed that Black is out of the match and has to have surgery. The triple threat was only made on this week's episode of NXT, but they shot an angle on WWE.com last night that saw Regal being informed by officials that Black had been laid out outside Full Sail. Clearly this is a way for them to write Black out of Takeover, so he can recover from his injury.
Smartly they've established a few different possibilities of who could have done it. Gargano happened to walk past Regal as did the Undisputed ERA.  Also, there's the obvious implication that it was Ciampa to better his chances. This gives him a clear storyline when he returns, as well as, eventually getting his rematch possibly at Takeover War Games 2. This left a huge cloud hanging over the main event of Takeover. That was until William Regal announced that it would be Gargano vs Ciampa in a last man standing match for the NXT championship. Was this the right decision?
Well the more I think about it Yes. The last two matches they've had have been excellent the prospect of another match this time for the title, sounds like another match of the year candidate. And it's Brooklyn where two years ago people thought Ciampa was going to turn on Gargano after they lost to the revival.
Before I didn't like that this match only had one week worth of build, but then I realised, it doesn't. This is just another chapter in the story they've been telling for nearly 2 years. Even when Ciampa was going after Black Gargano was still in the mix. Also what alternative did they have there isn't really anyone else on the roster that could fill Black's spot. Everyone else is either already paired up or hasn't yet been built as a main eventer?  The last episodes before Takeover have already been filmed so it seems too late to add anyone. EC3 and Velveteen Dream would both have been perfect fits if they weren't already facing each other.
Kassius Ohno is the only established roster member I can think of that could fit in. He's got involved in Ciampa vs Gargano before standing up to Ciampa after he attacked Gargano. He could interject himself to try and help Gargano. On the other hand, he hasn't exactly been positioned as a main eventer.
I have heard speculation of Matt Riddle being added to the match but it's very unlike NXT to debut someone right into a main event. They did have EC3 and Ricochet debut in the North American Championship Ladder Match but that was for the secondary title not the main title.
Obviously given the choice I wouldn't have had the match here because I worried that having three straight Takeover matches would diminish fans investment in the feud.  I would have built this for at least the January Takeover but sometimes things don't go how you want them to.
There's an element of mystery to this match because I genuinely don't know who's going to win. It seems too soon for Ciampa to lose the title. If he does he will have the second shortest reign after Samoa Joe's second reign. On the other hand Gargano winning seems like a more fitting end to this story. Although Gargano does seem to be close to the edge so it would be interesting to see how he reacts to this loss and it builds even more heat for Ciampa as if he needs it.
This is when wrestling is at it's best when you can't immediately predict the outcome and that's why I think this is the right decision.