What if Brock Lesnar Beats Roman Reigns at WWE SummerSlam?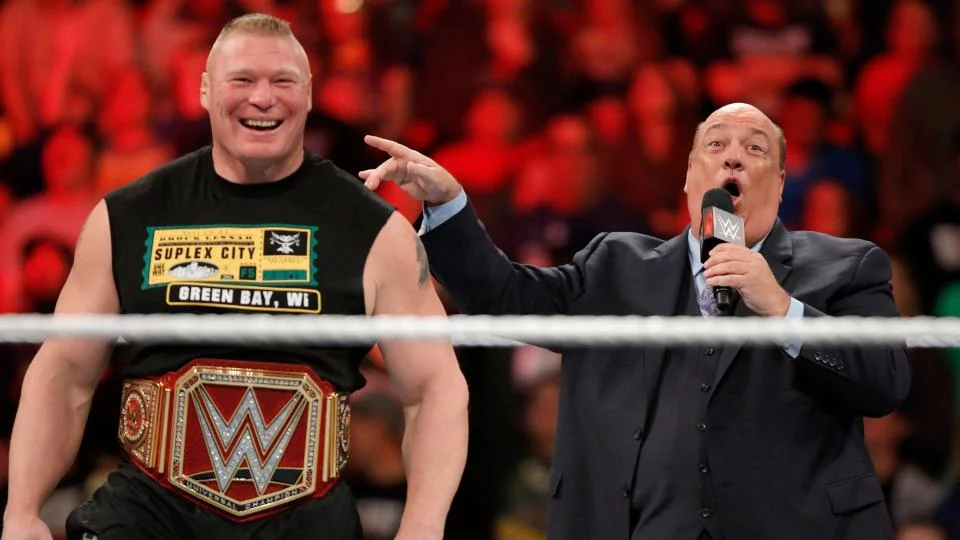 Brock Lesnar's upcoming SummerSlam match against Roman Reigns has been the talk of the pro wrestling world. That's largely due to the controversy surrounding The Beast Incarnate's lack of WWE appearances. But it's also due to Reigns' ascension to the top of the company, which seems to still be happening.
For many of his critics, nothing will justify Roman's reign over WWE. However the overall success of his run at the top also seems predicated on his ability to defeat Brock Lesnar, which he has been unable to do. Roman Reigns, for whatever reason, cannot get past Lesnar. Of course SummerSlam is believed to be the night when Roman finally conquers The Conqueror. But what if he doesn't?
What are the chances that WWE will keep the Universal Championship around the waist of Brock Lesnar? It seems like an insane notion but when it comes to this rivalry, fans have learned to expect the unexpected. Of course, many of those fans feel that Roman's win is a foregone conclusion and recent events on Monday Night Raw seem to reinforce that notion.
When Brock put his hands on Paul Heyman, he crossed a line that many thought spelled doom for The Beast's title run. The idea of Heyman advocating for Reigns and leading him to the Universal title is one that will not go away. Long before WWE teased the possibility on Raw, fans were debating it online.
When Paul stood in the middle of the ring and publicly offered his services to Roman, fans knew the transition was near. Even as Heyman doused Roman with what appeared to be mace, the shocked crowd likely left knowing that Reigns would soon have Paul in his corner. After all, when the company seems to go left, fans automatically expect a sudden turn right.
It seems like the right time to make the move. Brock is headed back to the UFC and WWE needs the Universal Championship back on TV full-time. Roman may not be the popular choice to be champion but at least if he has it, he can drop it to someone else at any moment. Lesnar is not in love with the pro wrestling business and WWE has gone out its way to remind the world of that every week on Raw.
All signs indeed point to Roman Reigns beating Brock Lesnar at SummerSlam. That's how the company has crafted this storyline and that's what fans believe to be true. But what is the alternative if Lesnar actually wins on August 19?
Fans know that if Brock does go over on Roman, then the Universal Championship will be no closer to getting back on the red brand than it was before. Lesnar is in the drug testing phase of his UFC return. So he's likely getting in fight shape in anticipation of his upcoming match against Daniel Cormier.
That means after SummerSlam, Lesnar is gone once again and the title goes with him. He may not even appear on the August 20 edition of Raw. Fans will return to debating his title reign and continuing to hate Roman even though he's the guy working hard to entertain them.
There are six pay-per-views between SummerSlam on August 20 and WrestleMania 35 on April 7, 2019. That means WWE will have at least six opportunities to book Lesnar to lose the Universal title. But the more time passes, the less likely that Brock will drop the championship. Lesnar will be in the middle of training, with his focus set on January, or possibly February, of 2019.
Lesnar will probably be unavailable. He could always show up for a random promo on Raw or a pre-taped interview alongside Paul Heyman. But for the most part, Brock will likely not be around. WWE will talk about him. Other Superstars will mention him. Fans will complain about him. But Brock Lesnar will continue to be the absentee champion. That is, of course, if Brock does not lose the Universal title in his match.
Lesnar doesn't have to drop the pin to Reigns in order to lose the championship. He could still beat Roman and leave The Big Dog in the middle of the ring as he's done so many times before. But as The Beast Incarnate hoists the championship above his head, The Monster Among Men could tear it away from him.
Braun Strowman is the x-factor in this match. He is the one unpredictable element that throws a wrench into the machine and causes fans to completely rethink the outcome. Surely WWE gave Braun the Money in the Bank briefcase for a reason. The company knows what it has with Braun. He has earned the responsibility of being champion. He is the most athletic and most talented big man the company has seen in quite some time.
He's entertaining without the championship and doesn't really need it to get over. But when WWE considers who should be on the short list to become Universal champion, Strowman's name has to be on it. Otherwise, why does he have the briefcase?
Of course Kevin Owens could find a way to beat Strowman at SummerSlam. If he does, then he could cash in on Roman Reigns if The Big Dog does indeed beat Brock Lesnar. But that is a big "if."
The time has come for Brock Lesnar to lose the Universal Championship. He's on his way out of WWE and everyone knows it. Roman Reigns is the top guy in WWE and everyone knows that as well. But there is a chance that the company could put Brock over at SummerSlam and send him to the UFC with the Universal Championship. When it comes to WWE, anything is indeed possible.