WWE News: Surprising Name The Early Betting Favorite To Win 2019 Royal Rumble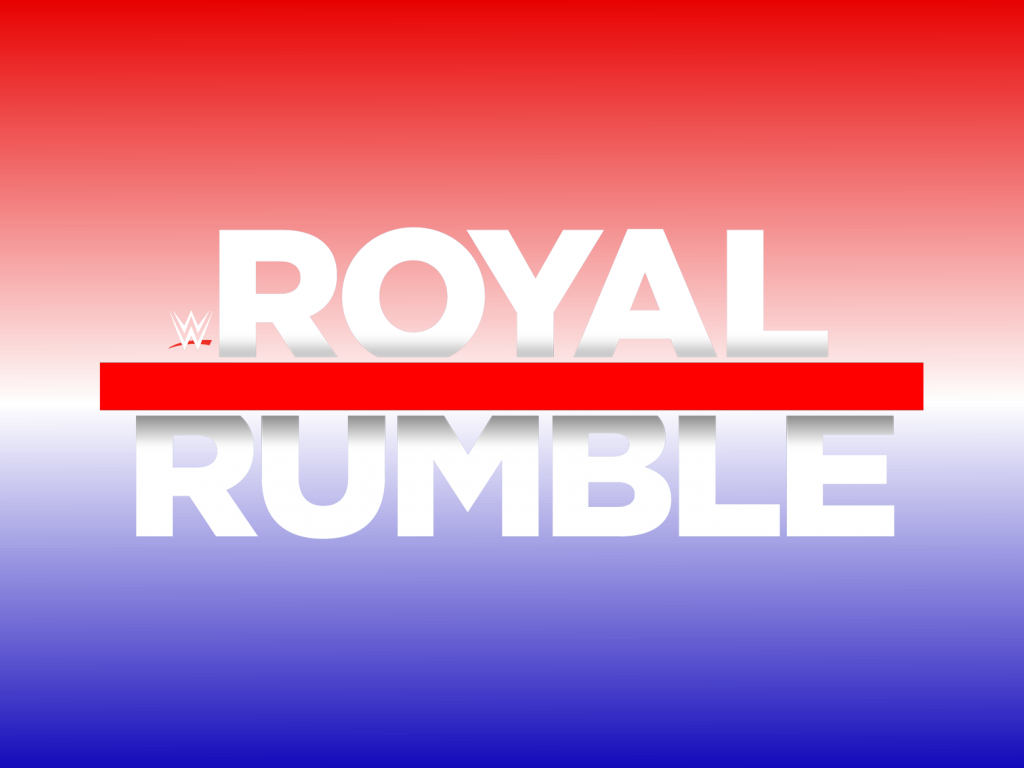 Now that WWE's SummerSlam has come-and-gone, the company moves into another "slower period" before ramping back up again in January for the annual Royal Rumble pay-per-view which begins the Road To WrestleMania.
The sports betting website SkyBet already has some very early betting odds for the winner of the Men's Royal Rumble match and a surprising name is the favorite to win, then go on to WrestleMania 35 at MetLife Stadium to challenge for either the Universal or WWE Championship. Right now, The Rock leads the pack with 2/1 odds even though he has not had a match with the company since WrestleMania 32, a very quick victory over Erick Rowan.
Other notable names included in the betting odds are Daniel Bryan (6/1), Seth Rollins (8/1), Braun Strowman (9/1), Finn Balor (12/1), John Cena (12/1) and current Universal Champion Roman Reigns (12/1).
Despite the fact that The Rock has been away from the WWE for an extended period of time, it's been noted that there continues to be talk backstage within the company of him returning for WrestleMania 35, which has reportedly increased in the past few weeks. As has been noted, 'The People's Champ' recently spoke with Cathy Kelley at the premiere of his movie Skyscraper and spoke about wanting to get back into a WWE ring, which you can check out here.
Continue following TheChairshot for all the latest skull smashing opinion, news, reviews and so much more! @theCHAIRSHOTcom on Twitter
Always #UseYourHead
Mitchell's Raw Talk Report! (2/22/21)
Raw Talk will be PHENOMENAL, Bro!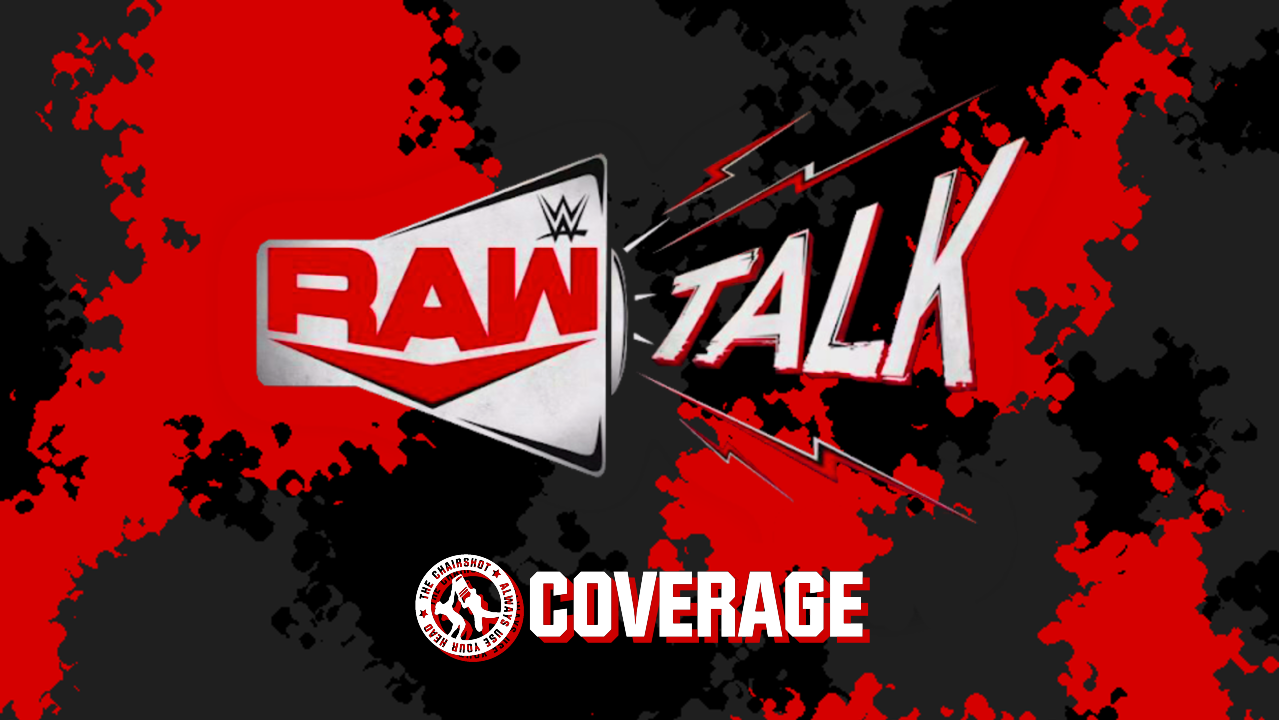 Raw Talk has the Phenomenal, Ravishing Glow, Bro!
After the wins they got on Monday Night Raw, AJ Styles, Naomi & Lana, and even the NEW WWE United States Champion, are here for Raw Talk!
#CharTruth welcomes us back to the show!
Charly Caruso and R-Truth are still missing the WWE 24/7 Championship, but that's what it is. There's this empty space here on the table and Truth feels all off. He feels he can't even focus on tonight's business. Charly was hoping Truth had a trick up his sleeve but he just spoke to Bad Bunny and Damian Priest. Well DP is always with Bunny so he can't do anything. It's complicated. Of course. Truth vows to get his baby back, but Charly says overthinking can mess you up. Truth has to swoop in, but not too fast. If you want to go fast, go alone. If you want to go far, go together. Okay but which is it he needs to do? Because he could go safe late or work earlier. What? Well, whatever.
But moving past the 24/7 title, let's transition to the WWE World Championship! The Miz cashed in at Elimination Chamber, he is the new champion, but now he has a big battle on his hands. Bobby Lashley took down Braun Strowman and is going right after Miz next week! Charly felt Miz would cash in during the PPV kickoff show, but she didn't think it'd go that way. And now, a little over 24 hours later, Miz feels the hurt. Truth says Lashley beat down Braun! Wait, everything has changed from then to now? Charly says this is mind blowing! So much can happen in the WWE even overnight. Truth says this just keeps reminding him of the missing 24/7 title.
Charly breaks it down: The Miz is world champion after cashing in the MITB contract. But he might just be champion for now, because Lashley is coming. Miz owed Lashley a debt, Lashley is going after the gold. Truth says Miz better be ready. Charly asks if Truth was looking forward to a Triple Threat. That would've been good. It'd be scary for Miz because it's Lashley AND Strowman. People would get hurt there. But it'll just be Miz VS Lashley for the title. Miz did say that he doesn't want to be a transitional champion. What's that mean? Well, sometimes you see a champion who holds a title a long time, while others simply pave the way for another champion. Oh, okay. Truth says he's a transparent champion. Not the same…
Charly says if Miz is predicting his future, if things go his way, he will be a champion for a long time, but Lashley will give him a run for his money. But from the world champion to the United States Champion, and Charly makes sure Truth is okay talking about titles without his, it's THE BRO!
Matt Riddle joins Raw Talk!
Truth is excited for Riddle and Charly congratulates the Original Bro for having the hat, the shirt and now the gold! Riddle tells CharTruth that last night was amazing, breath taking even! Keith Lee didn't get to be part of things but John Morrison won his way in. That was a wrinkle in things, a new obstacle to overcome, but thankfully there was another person to pin because Riddle has to admit, he wouldn't have been able to pin Bobby Lashley. "That guy is a beast!" Didn't you see Lashley tear up McIntyre after their Triple Threat? And then tonight, destroys the Monster Among Men! Riddle's been in the ring with Braun, that guy is no joke, so that says a lot for Lashley.
Charly asks what it feels like for Riddle to have overcome a behemoth? Riddle is all about beating behemoths, taking on big challenges. Riddle mentioned Air Bud, the dog that just wanted to play ball. Riddle is just the Bro that wanted to be US Champion! And now that he has "Travito," lil' Travis the eagle, it's all good. Charly likes that name. Truth says #LilT-Fly! Tweet tweet! Riddle has his mascot, his belt, he'll have that by his side every waking moment. Last night's Knieval gear, he'll get a dirt bike, take a jump after WWE's The Bump, all sorts of stuff. This is his golden ticket!
How does it feel winning his first singles title in WWE? Personally, he started thinking it wasn't going to happen. It was staggering, all those defeats. He beats Style in his debut but loses in the title match. The same for Lashley over and over. Riddle felt like Air Bud, being told, "No." Even Keith Lee, a best bro, was saying Riddle couldn't do it. But Riddle didn't stop, and now you see it in his eyes! He is a champion! Riddle says the man doesn't make the belt, the belt makes the man! Riddle took Lashley's belt, and he beat the guy to beat! Truth is fired up for Riddle, and Riddle says that yeah, Truth doesn't have his gold, but it's just a matter of time! 24/7, 365! Truth is THE 24/7 man! BOOM!
Charly says #CharTruth is good but can they get an official Bro nickname? Riddle is feeling on the spot. He takes a day or so. Well Truth will give Riddle some time, then. Riddle doesn't want to make something lackluster. Truth, we don't need any lacklusterisms. Charly says the feat was remarkable, and Riddle says he has great feet. Riddle has the hardware, but does he feel after everything, his early momentum that stagnated, is the door open for him? Yes, especially after winning again tonight against a great opponent in Morrison. Beating Morrison clean with the Bro Derek, this is the start of a beautiful thing. Things are gonna change for Riddle. He's winning gold, he might even get an investor for his Bro ideas! #Brogurt, #Bronuts, etc. MVP was a little meh on it, but the Hurt Business does know business. But Lashley is a savage, so…
Charly says Riddle is pretty savage. A savage stallion! He needs some pedicures and stuff, but he has been kicking butt. Charly says Riddle can go get that treatment, and wishes him and "Lil' T" luck. And she never realized there was an eagle there. But now, it's time to #FeeltheGlow!
Naomi and Lana join Raw Talk!
The #RavishingGlow are contenders for the WWE Women's Tag Team Championships and are building momentum while they wait for the match. There is great energy now! Lana isn't crying tears, she's smiling ear to ear! Naomi helped dry those tears by teaching her to believe in herself! But let's talk about their title shot. They're excited, dreams are coming true! To start this year, Lana set goals to become champions by the end of the year, and they are going to do that! They have a contender's spot! Vision boards FTW! Every time, when Lana is on Raw Talk, they talk about manifesting dreams. Lana had a shot before, got hurt, but she's back again for another shot!
Charly sees these two being an awesome championship team. They are unlike the other teams, not to take away from those other teams, but these two have a unique set of skills and a great look. Naomi says you miss 100% of the shots you don't take. Drinking? No, basketball! Naomi & Lana are a unique duo, a new duo, but not new to WWE. They need to believe in themselves or no one else will. They have confidence in themselves, and once Lana believes in the Ravishing Glow, tuning out the negativity, this deep friendship is going to propel them. So was this something under the table? Oh wait sorry to bring up tables, Lana.
Charly asks Lana if having a former champion in Naomi by her said help lift her up? Of course! Lana feels lucky to have a tag partner like Naomi. Lana has passion but she also has doubt. Nia, Shayna, they're great but they are bullies. Naomi's a two-time champion so she knows what to do. Charly knows Lana has been through a lot with Nia and Shayna, and Lana says she's afraid, but she'll run at her fears to face them head on. Naomi says there's nothing to fear because Nia and Shayna are still human. "They bleed just like us! They get hurt just like us!" That means they can be beaten. They'll slay the dragons! Exactly! Naomi says they aren't losing teeth here!
Charly says Lana & Naomi can bring the heat, but just look at what Shayna & Nia did against Asuka and Charlotte. Truth asks if Lana's gonna bring the glow, and she says she will. How does that work with the electric company? Leaving lights on wastes energy. No, it's LED's, Truth. Charly asks where they get inspiration for their gear? Naomi loves neon lights and futuristic things, and Lana is just ravishing. But Lana does say she gets fashion shows and comic books but what about Naomi? Naomi says it's like Coachella, DJ light shows, that stuff. They can all go to a festival and dress up together one of these days! Charly can't wait to see what their futures look like, and whenever the title match is, Lana and Naomi are going to train and be ready for anything!
And lastly, from positive energy to a phenomenal winner, it's the Phenomenal One!
AJ Styles and Omos join Raw Talk!
Truth and Styles have known each other a long time and Truth doesn't like Styles' attitude. Styles says Truth is hugging too much. No, those were daps. No, they were hugs. Truth still can't get "Omos" right. But how is Styles feeling? He won against Ricochet tonight but lost at Elimination Chamber. Ricochet is good, though. Styles says he did what he could at the PPV, chips fell where they may, he isn't champion. But he was still here tonight. Where's McIntyre? Jeff Hardy was here, Sheamus was here, even Randy Orton and Kofi Kingston were here. But where was McIntyre? Truth says he was busy. Yeah, because he got hurt! Got his feelings hurt, too! That's why he's not champion!
Truth says that's not cool. Is Styles lying, though> Well Truth wasn't looking for anyone but maybe he was here. Charly says McIntyre probably has a valid reason. Styles asks if Truth, after losing his title- Oh, we're going there, huh? Well, Truth is here on the show. Would Styles wanted to see McIntyre after he beat Styles? That's not the point, Styles is just saying McIntyre isn't here. Styles is here, got a win, because he's man enough. But who won't be here for a few weeks will be Ricochet! Styles and Omos got him! Truth says that was too much, too. Truth is baffled that Omos did it! Well Styles calls that the #JKCB, the Jackknife Choke Bomb! Styles enjoyed that!
Omos asks Truth if he has something more to say about that. Truth asks if Styles is putting money in Omos' pocket. Omos gets upset but Truth says this is what was on the paper! Styles has Omos cool down and Truth says he does NOT want none with Omos. The questions aren't needed. Bye, questions! Styles likes that better. Omos pats Truth on the shoulder and Charly asks Styles what he wants to say tonight. Styles made his presence known in a big way. Then asks what's next for them? Charly asks them that. "Sky is the limit!" Who knows what's next? There's nothing these two can't do! Truth believes they're right there. Charly does, too.
Is Truth in pain? Well he feels uncomfortable. It's all good, though, they'll ask the right questions. Charly says they can just wait and see what is in store. Styles asks where Truth got those pants. Are they custom or homemade cuz of the kids and stuff? Charly says no hard feelings, especially not from Omos. Truth says he's not giving the eye or anything. Charly thanks us for tuning in, and on behalf of Truth, signs off.
---
My Thoughts:
A pretty good Raw Talk, went by pretty quickly, and just kinda touched on everything we saw tonight without really setting anything forward for next time. Riddle giving Lashley his props was pretty good, it helps them transition away from Riddle and Lashley now that Lashley is going after the world title. Lana & Naomi were okay tonight but it was hard for them to have anything new from previous times when their match on Raw was mostly filler. It seems most likely that their match for the Women's Tag titles waits until Fastlane, after Nia & Shayna have also dealt with Dakota Kai & Raquel Gonzalez on NXT, 3/3/21.
Styles' segment was good for bringing up McIntyre not being on Raw. While more McIntyre VS Styles would be great stuff, I hope McIntyre's story stays to the title, going after Lashley or Miz after next week's Raw. Styles and Omos, meanwhile, could go after Riddle's US title, or just build momentum so that Styles can come back to the world title after Mania. Styles saying "Sky's the limit" is basically summing up that they have all kinds of options, all of them phenomenal.
News From Cook's Corner 2.22.21: Miz Happens
Cook delivers a smorgasbord of topics this week! Miz, Muta, Impact and more!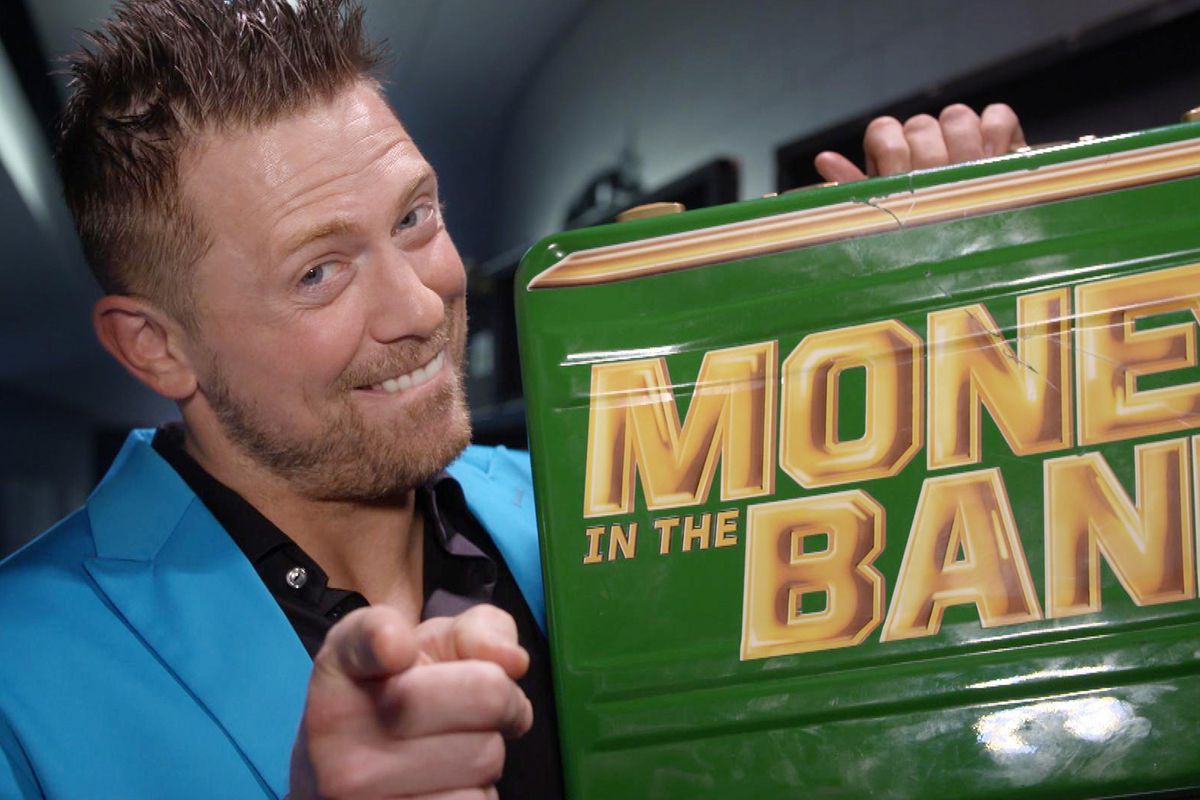 Hi, hello & welcome to News From Cook's Corner! Last week was kind of weird for me. I had more time to write than usual, yet I got less done than usual. Life is strange like that sometimes. I'm hoping that since I have less time this week, I can get more done. Seems to make sense.
Speaking of getting things done, let's hit the news! WWE had a show last night.
What happened in the Chamber?
I actually watched this one after getting home from work! You guys know that's  a rarity at this point.
Daniel Bryan won the SmackDown Men's Elimination Chamber
This match showcased one of the main ways my fandom has changed over the years. Back in the day, I would have been outraged that Daniel Bryan & Cesaro had to start the match, as it lessened the chances of one of them winning. Now, I'm like "Cool, they get to carry most of the match, so it'll be good". Also, the first people in these matches tend to do very well. Bryan outlasted everybody, but tweaked his left knee while delivering a flying right knee off the turnbuckle on the padding. It was a main story of the match, but didn't help him much afterward.
Roman Reigns made short work of Daniel Bryan
Rough break for Reigns' challenger to not even get some time between matches, but that's how Roman does things. Edge speared him afterwards, pointed at the WrestleMania sign and set off some pyro. Guess that makes it official!
Bad Bunny slapping Miz around was entertaining enough.
Riddle beat Bobby Lashley & John Morrison for the US Championship
I seem to remember somebody calling Riddle winning here since he'd done little else but get beat up by Lashley for weeks at a time. I wonder who that was? Morrison won a 4-way on the Kickoff Show to get in this match, but he has no excuse because he had an hour more prep time than Daniel Bryan got for his second match.
Nia Jax & Shayna Baszler defended the Women's Tag Team Championship against Sasha Banks & Bianca Belair
We didn't get Asuka defending the Raw Women's Championship against anybody, but we did get this match, featuring Reginald wandering down to the ring with some champagne and distracting Sasha. One wouldn't think that Banks would be so easily distracted, but here we are. Not a bad match, not great, kinda there.
MVP gave Miz some advice!
Drew McIntyre retained the WWE Championship in the Elimination Chamber
The announcers made a big deal of Randy Orton having history with everybody in this match, which makes me wonder if there's somebody that's been on the roster over the past several years that doesn't have history with Randy Orton. Pretty solid match, quickly forgotten after…
The Miz cashed in his briefcase & won the WWE Championship
Somewhere, #AngryMizGirl pouts again. #WWEChamber @mikethemiz pic.twitter.com/0BOPl8pcpR

— WWE Universe (@WWEUniverse) February 22, 2021
With some help from Bobby Lashley! Lashley beat the crap out of McIntyre, who had just been through an Elimination Chamber. Not much of a chance there. I know some of you might be looking to blame me for all this, but I don't tell WWE which of my ideas to use. There are plenty of great ideas I have that don't involve Miz as WWE Champion that they don't use. Should I mention my idea of having Bad Bunny beat Miz for the title here or not? Nah, I think it's more likely Lashley gets involved.
Here's the thing: If Miz as WWE Champion heading into WrestleMania is an every ten year thing, he'll only be fifty years old the next time around. So we definitely can't rule it out!
Show was just kinda there, to be honest. Not worth going out of your way to see unless you're an Elimination Chamber or WWE Championship title change completionist.
Old Guys Are Big In Japan Too
We here on the Interweb have been giving WWE a lot of guff lately for pushing older wrestlers on top, middle & bottom of their cards. 54 year old Bill Goldberg & 47 year old Edge as top championship contenders…little did we know that'd pale in comparison to what other wrestling companies could offer!
Name value is a very important thing in pro wrestling, not just here in the United States, but all over the world. Pro Wrestling NOAH is looking to expand globally. It's been a rocky road for the promotion since the death of its founder Mitsuharu Misawa. It's been sold to various companies, and is now under the umbrella of a company called CyberAgent, along with DDT Pro-Wrestling & Tokyo Joshi Pro Wrestling. There's big plans for the group to go global, run domes and become the biggest thing in Japan.
In order to do that, they need stars. And there isn't a much bigger star in Japan, globally, than Keiji Muto. People still fondly remember the Great Muta from his WCW days, not to mention his time with pretty much every group in Japan. The man has an incredible staying power with his fan base.
NOAH is looking to use that to their advantage. Muto defeated Go Shiozaki for the GHC Championship last week, completing his goal of holding the major championship of each of Japan's three biggest promotions. Apparently the match went near 30 minutes too, and Muto held up his end of things. Didn't do much, but what he did worked.
Keiji Mutoh signing a two year contract with Pro Wrestling Noah today. pic.twitter.com/1pKAeA8bzw

— Pro-Wrestling Noah Eng (Hisame, 冰雨) (@Hi5ame) February 15, 2021
See? No reason to dump on WWE for pushing the old guys. Its been proven as a good way to get attention, which NOAH needs. The show drew a pretty good house too, given the Covid limitations. There's an audience out there for Old Man Muta.
Doesn't seem like my cup of tea, but at this point I can't knock them for trying. One could point out I've gone softer on the idea of pushing old folks as I've gotten older, but that's more self-reflection than I care to do right now.
In case you were wondering, Lou Thesz holds the record for oldest heavyweight champion of a major wrestling promotion, as he was 62 when he held the UWA championship in Mexico. I expect this record to fall some time in the not so distant future. At least in 11 years or so, as Triple H is currently 51.
Kyle O'Reilly worked people into a shoot
Some interesting doings at the end of last week's NXT got a lot of people on the Internet worried. Adam Cole is being Adam Cole again, a bit of a dickhead, and he's reestablishing this personality trait by beating up his buddy, Kyle O'Reilly. Cole delivered a brainbuster to O'Reilly on the ring steps, which back in my day would have resulted in somebody riding out on a stretcher.
Come to think of it, that's what happened here too. O'Reilly rode off on a stretcher afterwards. It probably wouldn't have drawn much more attention than usual goings on at the end of an NXT show…except that some fans there really freaked out.
Apparently Kyle selling with a seizure a la D-Von Dudley back in the day made them worried. Which made online fans worried. I saw more people complaining about posted pictures of O'Reilly being carried out than I saw actual pictures. Which is funny…because the whole thing was storyline. NXT wrestlers playing into it were either in on it or being worked too.
Heck, Kyle probably would have appreciated more pictures & video of his selling being posted. The guy did a good job! I'm sure he appreciated the positive thoughts though, as it's nice to know that the fans care.
I was impressed that the angle made that kind of impression on people. We'll see if it leads to anything down the road.
Update on Sammy vs. Impact
We wrote a bit on the rumored issues surrounding Sammy Guevara's aborted trip to Impact Wrestling last week. Since then, representatives of both sides have spoken to Internet journalists to give their take. Gotta love it when that happens! I might be a little more interested than you here since I'm a Sammy fan and dig a lot of what Impact does these days.
Dave Meltzer got the Impact side of things. Whoever the source was didn't think much of the idea, pointing out that Sammy shouldn't have liked the idea, which came from Chris Jericho & Don Callis. Sammy apparently suggested alternate ideas, including his winning the X Division Championship. Allegedly, this didn't include Sammy dropping the title, as he'd return to AEW with the title and Impact would have a tournament to crown a new champion. Whatever the plan was apparently involved Sammy winning three matches.
Bryan Alvarez got the response to the Dave report from a source friendly to Sammy, who claims that Sammy never suggested winning the X title and not dropping it. Apparently, a large source of Sammy's issue with the creative concerned the fact he was doing a bunch of tag team matches after leaving the Inner Circle to go out on his own. Going somewhere else to just do more tag team matches didn't seem to make much sense.
The truth probably lies somewhere in the middle, and apparently things between AEW & Impact are fine for now. We shall see. It's not like Impact has a whole lot of leverage, and their main hope here is that they can be the middlemen between AEW & New Japan. Gonna be interesting to keep an eye on for sure.
Buddy & Alliyah Dropped
Remember when everybody was complaining about the angle featuring Rey Mysterio's daughter Alliyah having feelings for Murphy? Everybody got their wish, as the story has been dropped with no hint of an explanation. I mean, relationships end all the time and they don't always need to be played out in public. Maybe Alliyah needed to go back to school. Nevertheless, this doesn't strike me as a good sign for the career of one Buddrick W. Murphy.
Murphy was off of TV until he was part of the nameless mob walking out on a Seth Rollins speech. Poor guy, there was a time where Murphy would have been the subject of such a speech! Now he's back to being the Best Kept Secret in WWE, which isn't the worst role but doesn't seem like it would pay much.
We can only hope that the next time WWE gets around to giving Murphy something to do on TV, it'll be something that the Internet approves of. Its the only chance he has, obviously.
Big Week for Bo Dallas News
Y'all, I haven't even thought about Bo Dallas since whenever he last appeared on television. Which, according to the Internet Wrestling Database, is September 2019. So it's been awhile. Anyway, Bo's name came up this week during an interview Sami Zayn did with Sportskeeda. Zayn mentioned how Dallas is one of the most talented people WWE has that isn't even being used at all.
Some people might have felt tempted to feel sorry for Bo not even getting invited to catering during the pandemic…until they found out via the Wrestling Observer that he's living on a farm with Liv Morgan. Hmm, let's see. Go to TV and get beat up all the time, or sit at home, study some real estate and wait for Liv to get home?
Sounds like Bo's made the best of the pandemic to me.
Bow Wow training with Rikishi
As we all know, the combination of music with pro wrestling has proven to be a success here in 2021. Many of you just saw WWE's 24/7 Champion doing a musical performance on Saturday Night Live. While it feels like we've been talking about the decline of SNL since at least the 2000s, it's still a pretty big deal.
Bow Wow is looking to follow in Bad Bunny's footsteps. Well, he wouldn't say that, but that's pretty much what's happening here. Mr. Wow is currently training with Rikishi's school and making some noise about working for WWE. Which, honestly, would be a good career move for him. He "retired" from rapping some years back and was most recently seen on The Masked Singer. Pretty big show, I'm told.
Personally, I have zero desire to see more singers get involved with pro wrestling. But that's me. There's obviously an audience for it, and WWE will milk as much out of it as they can. So don't be shocked if you see Bunny vs. Wow headlining WrestleMania in the future.
I kinda wanna see it happen because I'll be able to get some jokes out of Bunny vs. Wow for whatever Greg's calling his site at that point. Hopefully it's still The Chairshot, I love the brand name!
That's all we have time for this week! Thanks for reading, and keep your stick on the ice.