WWE Week In Review With SummerSlam and TakeOver: August 12-18, 2018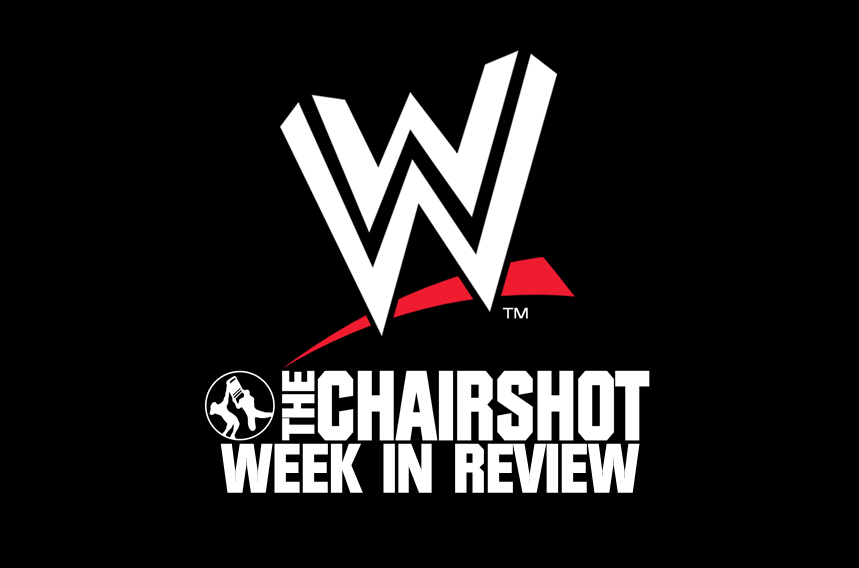 It is finally here! It's time for SummerSlam and the Biggest Party of the Summer seems be shaping up to be a blockbuster! Will the party live up to the hype or fall flat because someone forgot to bring the drinks?
Raw
Universal Championship: Remember the rumors of Lesnar and Heyman splitting up? Yeah, that was a total ruse. Reigns cut a promo on his match on Sunday against Lesnar and was interrupted by Heyman, who seemed to be deciding that his best bet for future employment was to offer his services to Reigns.  When Reigns took the piece of paper Heyman was handing him, Heyman showed his true colors by shooting mace into Reigns' face, leaving him open to an attack by Brock Lesnar who choked Reigns out and hit several F-5s.  Lesnar was the last man standing on Monday, but it could be another story come Sunday night.
SummerSlam: It finally happened. After four years, four matches, one successful cash in, and a controversial finish, Roman Reigns FINALLY defeated Brock Lesnar. It looked like Fate was going to give the Big Dog another swerve when Braun Strowman came out to cash in his Money in the Bank contract. Strowman didn't want to be a coward and tried to make the match a Triple Threat. Unfortunately for Strowman, Lesnar wanted to finish his business with Reigns one-on-one and chucked the Briefcase. The match was short and to the point and ended with Reigns vanquishing the Beast and becoming Universal Champion. Have fun in UFC, Brock. 
WWE Intercontinental Championship: Dolph Ziggler and Seth Rollins were scheduled for a contract signing on Monday, but Seth Rollins hadn't appeared yet, due to travel issues. However, they discovered that Rollins was allowed to add in the proviso that he would be allowed to have someone in his corner at ringside. Ziggler and McIntyre weren't happy about this, but the alternative was McIntyre would not be allowed at ring side for the match.
Seth Rollins would finally show up for the contract signing, but not until AFTER Ziggler signed the contract, and we discovered that the 'travel issues' weren't his, the travel issues involved his second at SummerSlam: Dean Ambrose!!!!! Ambrose is sporting a new look, a buzzcut and he's put on some muscle, but he looked healthy and ready for action. The two Shield brothers descended on the ring and took care of business. Ambrose hit his trademark Dirty Deeds on McIntyre and the two brothers were standing tall. Dean made sure Rollins signed his contract and the Intercontinental Match for SummerSlam is official!
SummerSlam: What a difference a friend makes, especially when that friend is Dean Ambrose! The Lunatic Fringe came back last week as a second to his Shield brother, Rollins, to counteract the numbers game Dolph Ziggler's been enjoying due to the presence of his buddy, Drew McIntyre. Dean did the job he needed to, making sure McIntyre didn't get involved, which helped Seth, put Ziggler away in an amazing match that is going to require rewatching.
RAW Women's Championship: Ronda Rousey opened the show and announced that Nattie's father had passed away and expressed her sadness over her friend's sudden loss and how much Nattie and Nattie's friendship meant to her and how much she looked forward to beating Alexa Bliss at SummerSlam for Nattie.
Since Nattie wasn't able to be at RAW due to her sudden loss, Ember Moon was introduced as Alexa's opponent for RAW. Alexa cut a promo and continued to say that she wasn't scared of Rousey and was going to beat her at SummerSlam, which is going to be a tall order since Bliss has come out on the short end of one on one encounters with Rousey. Bliss also demanded a security escort to the ring, despite Rousey already being in the ring. Needless to say, the security guards didn't last long.
Bliss and Moon had a really good match tonight, Bliss looking to gain some momentum heading into SummerSlam. Unfortunately, Bliss made the mistake of  attacking Rousey from behind after a distraction by Alicia Fox, which Moon the opening she needed. The match ended in a DQ, but Rousey was the last woman standing, but whether or not she'll be the Women's Champion on Sunday remains to be seen.
SummerSlam: After months of ducking and fading, Alexa Bliss finally faced Ronda Rousey, and to no one's surprise, it was not a Moment of Bliss. Rousey tore Bliss apart, winning her first championship in WWE after forcing Bliss to tap out, backed by her friend, Nattie, who arrived after the death of her father, sporting his jacket from SummerSlam 1990. They were joined by the Bella Twins, who also helped Rousey get ready for WWE and the four women basked in Ronda's triumph.
RAW Tag Team Championship: We learned another thing about the B Team, they aren't math majors, though they did get their odds right.
B-Team, Deleter of Worlds, and the Revival met in a Triple Threat Match for the RAW Tag Titles tonight and the odds were definitely not on the side of the B Team. The B Team would sneak out the win, much to the dismay of their opponents.
However, it was announced that the B-Team would face the Revival at SummerSlam on the kickoff show.
SummerSlam: The dream keeps living, B-Team managed a stupid win over the Revival due to an error by the ref. Understandably, the Revival are NOT happy. I foresee the titles changing hands on Monday.
Sasha and Bayley: Sasha was in singles action against Ruby Riott on Monday. Both competitors were accompanied by their respective partners. As expected, they put on a great show, but Riott would pull out the win by rollup and Bayley was unable to help Sasha due to the remaining Riott Squad members.
Finn Balor vs Baron Corbin: Corbin and Balor were in action on Monday. Corbin face Tyler Breeze in singles' competition. Corbin's match was pretty much a squash, which was disappointing for Breeze fans.
Balor was saved from Corbin's decision to book him in a handicap match against Mahal and Owens by GM Angle, who made the match a tag match and gave Balor Braun Strowman as a partner. Strowman and Balor would win the match, but Corbin would hit attack Balor and hid End of Days.
SummerSlam: Corbin really should've stopped while he was ahead. His constant attempts to humiliate and belittle Balor unleashed the Demon and the Demon was in the mood to fight. In the second squash match of the night, Darth Demon King absolutely destroyed Corbin, who never got in any offense.
Kevin Owens vs Braun Strowman: Owens and Strowman would meet in tag team action, but Owens managed to avoid Strowman, leaving Mahal to get his ass kicked. Strowman would get the win for his team. Owens got chased to the back by Strowman, leaving Balor to be attacked by Corbin.
SummerSlam: To call what happened to Kevin Owens a squash is putting it mildly. Owens was absolutely CREAMED in one of the most one-sided matches in SummerSlam history. Strowman is still the Money in the Belt holder and it remains to be seen if he'll cash in or not.
Elias and Bobby Lashley: Elias' music career hasn't been going on for long, but he's already got a huge fan: Ricky Roberts (oh, dear). Young Mr. Roberts introduced his idol. Elias was again interrupted by Lashley who came into the ring and got a guitar broken over his back by Ricky Roberts, who learned the folly of his decision pretty quickly. As of the end of RAW, no match had been announced for these two, but Elias will be performing at SummerSlam.
SummerSlam: Elias tried to perform a song for Barclay's Center, and they were unimpressed. Unfortunately, his guitar broke prematurely and Elias snapped, destroying his set.
Titus Worldwide vs Authors of Pain: Titus Worldwide and Bobby Roode were in action against Authors of Pain and Mojo Rawley. Roode picked up the win for his team, so these two feuds will likely not be featured at SummerSlam.
Kurt Angle vs Baron Corbin: Angle seems to be reaching his limit with Corbin going over his head to Stephanie McMahon, especially when Corbin tried to put Finn Balor in a handicap match against Kevin Owens and Jinder Mahal.
SmackDown
WWE Championship: Paige certainly had her hands full keeping her SummerSlam Main Event intact. She had planned for Samoa Joe and AJ Styles to do their final promos separately, but neither man seemed all that interested in waiting until Sunday. Joe even scoffing at Paige's attempt to make him act like a professional, stating that he'd do what he wanted and there was nothing she could do about it.  Fortunately for Paige's peace of mind, AJ made a promise to his wife to be civil to Joe until Sunday.
Styles called himself blessed to have the near 20 year career he's had and getting to compete all over the world. He's also said that he's learned a lot, like the pressure that comes with being WWE Champion. He again called out Samoa Joe for stabbing him in the back and ending their decade long friendship. He said that Joe's comments about Styles' family took him (Styles) to a dark place where all he wanted to do was rip Joe's head off. Fortunately, Styles' wife, Wendy, talked him out of it and told him that he could lose his cool because he had to stay focused.
Samoa Joe interrupted and called Styles a liar and claimed to have a letter from a member of the WWE Universe. The letter writer claimed that Styles never wanted children or a wife and that Styles' willingness to sacrifice everything for wrestling. Joe then claimed that the writer hoped Styles lost so he could know what losing everything felt like. To add insult to injury, Joe claimed that the letter was from Wendy Styles, AJ's wife.
After the show, an absolutely BALLISTIC Styles was held back by security from attacking Joe. Joe definitely got to Styles, but we won't know until SummerSlam if his mind games are going to get him the championship or not.
SummerSlam: This match straight from TNA just a few years ago, started off with a war of words, with Joe dragging AJ's family, specifically his wife and daughter, into the argument. Unlike the Nakamura match, this match lived up to hype. Styles and Joe tore each other apart and set a high bar for the rest of the show. Joe made the mistake of dragging Styles' family into the mess one time too many and Styles SNAPPED.  Joe found himself the recipient of a brutal beatdown by a bloody and enraged AJ Styles while his wife and daughter looked on. Styles retained his title, but this story isn't over.
WWE United States Championship: Jeff Hardy was in action against Shelton Benjamin. Jeff would pull out the win, but would be accosted by his SummerSlam opponent, Shinsuke Nakamura. Nakamura would get the jump on Hardy, thanks to an assist by Benjamin, but would fall victim to the Twist of Fate and Swanton Bomb. Hardy would make his way to the back, closely watched by Randy Orton.
SummerSlam: The second encounter between Hardy and Nakamura went a lot longer than the first one. Both men took it to each other, showing very good chemistry that should've been there from the start. Nakamura would pull out the victory after avoiding a Swanton Bomb on the apron. After the match, Orton came out to pick the bones, but decided better of it.  No idea where this story is going now.
SmackDown Women's Championship: The three women involved in this Sunday's Triple Threat match were in the ring and things got heated. Carmella mocked both her opponents, while it was suggested that Carmella was a Diva living in a Woman's World (Ouch.).
Paige came out and said that her job as GM of SmackDown is to insure that the fans get to see the best competition at SummerSlam, which was way Charlotte was given a chance at the Women's Championship. She also stated that her job was also to ensure the best competition for SmackDown, so why wait until Sunday to see them do what they do best, and since Carmella's talent seems to be talking, she was sent to commentary, while Charlotte and Becky were put in a tag match against Sonya Deville and Mandy Rose.
Team Tea-Generation X would get the win, but it remains to be seen if their friendship will survive on Sunday or if Carmella will find a way to survive again. Backstage, the BFFs celebrated and wished each other luck, but it's clear things are not going to be good on Sunday, and judging by Charlotte's face after Becky left, Charlotte might be planning to channel her father's moniker of 'Dirtiest Player in the Game'.
SummerSlam: Few things ruin friendships faster in pro-wrestling than titles and that got proven tonight. Charlotte and Becky fought each other and Carmella. Charlotte would win by pinning Becky with Natural Selection while Becky had Carmella in the Dis-Arm-Her and became a 7x Women's Champion, tying Trish Stratus' record. The realization that she'd been screwed out her moment by her best friend…AGAIN, was the straw that broke the camel's back for Becky. After appearing to want to hug Charlotte, Becky brutally attacked the new Women's Champion and left Charlotte in a heap at ringside, much to the delight of the WWE Universe. No telling what's going to happen on Tuesday, but it's safe to say that Charlotte has two pissed off women gunning for her.
SmackDown Tag Team Championship: The Bludgeon Brothers were in action against a three man team of jobbers. Suffice to say, the match was quick and brutal.
Their opponents, New Day, were also in action against Sanity. Despite their own unique brand of chaos, Sanity would fall to New Day, leaving a big question as to who has more momentum heading in to SummerSlam.
SummerSlam: Despite giving it everything they got, the New Day will have settle for a moral victory without the belts because the Bludgeon brothers are leaving with the tag belts due to getting themselves disqualified by using one of their hammers on Big E.
Miz vs Daniel Bryan: This week, we got a recap of the eight year feud of Daniel Bryan and Miz, from Bryan's time in the original incarnation of NXT through to their war of words on Talking Smack and Bryan's being cleared to wrestle again earlier this year.
SummerSlam: After eight years of feuding, the hype was high for Miz vs Bryan and the match didn't disappoint. They tore the house down. Miz would get the victory, but not without some help. This is another story that isn't done.
Rusev & Lana vs Andrade "Cien" Almas/Vega: Aiden English was in action against Almas in a bid to redeem himself to Rusev and Lana. Despite English's best efforts, Almas would come out on top. Flush with victory, Vega and Almas cut a promo mocking their SummerSlam opponents. Lana and Rusev would come out and vow victory on Sunday because SummerSlam is on Rusev and Lana Day.
 SummerSlam: So, Rusev and Lana Day was celebrated with a mixed Tag match at SummerSlam against Almas and Vega. The match was almost all Rusev and Almas, with Lana and Vega not getting much ring time. Lana and Vega did a good job with the time they did have in the ring, though Lana's decision to have super long hair extensions is a little baffling. Vega would again get the victory with a roll up, rendering the point of this match a little moot.
205 Live
WWE Cruiserweight Championship: We got the final promos for SummerSlam from Gulak and Alexander with Gulak citing his work in 205. He claims that Alexander is a loner, entitled, and complacent.
Alexander, for his part, admits that Gulak is dangerous, especially with Gallagher and Kendrick backing him. Alexander says that he's always ready and that he's a man of action, while Gulak loves to talk. Alexander also cites his great matches with Murphy, Kalisto, and Itami, among others.
Alexander and Gallagher had a great go-home match with both guys looking fabulous. Alexander would get the pinfall victory, but was jumped from behind by Brian Kendrick and Gallagher, before Gulak would attack him from behind and lock in the Gu-Lock. Gulak was standing tall, but that doesn't mean anything on Sunday.
On Saturday, GM Maverick announced that Brian Kendrick and Jack Gallagher would be banned from ringside during the match, which means Gulak's going to have to win it on his own.
SummerSlam: Drew Gulak's mission to 'save' 205 from Cedric Alexander's 'complacent' reign suffered a major setback. Despite Gulak's best efforts and planning, Alexander proved why he is a great champion, taking everything Gulak could dish out before pinning Gulak and getting the three before Gulak even knew what happened.
Lio Rush vs Akira Tozawa:  A very sulky Rush came out and cut a promo on the crowd, saying that despite living in a garbage town in an embarrassing, they get to watch the Man of the Hour do his thing.
This was a very good match. Tozawa seemed to have Rush's number but Rush would ultimately pull out another victory, which seems to have defeated the purpose of building up Tozawa getting a rematch.  Time will tell if Tozawa will get another rematch or if Rush will move on to bigger things.
We get an update on Mustafa Ali, who collapsed after a hard-hitting match against Hideo Itami. GM Maverick announced that Ali is suffering from extreme exhaustion and that he'll recover from it. Maverick blamed himself for what happened and vowed that Ali will come back when Maverick is 100% certain he's okay.
Hideo Itami vs Trent Newman: After his part in the temporary removal of Ali from 205 live, Hideo Itami was in action against Trent Newman. Itami showed no remorse for what happened to Mustafa Ali, in fact, he seemed quite happy about it.
To say this was a squash is putting it mildly. Newman looked like he really had no idea what he was getting himself into, though he got in a shot or two, which only pissed off Itami. But if you thought Itami would end it quickly, you were wrong, Itamai would break the three count himself in order to inflict more punishment on Newman before Chioda stopped the match.
Lucha House Party vs. Party Crashers: Maverick talks to Nese and Murphy about their tag team victory last week and congratulates Nese on getting a pinfall victory over Kalisto. However, he points out that Murphy being in the ring illegally is what gave Nese the win, because illegal men helping their partners NEVER happens in WWE. Maverick says that, to make it up to the upset Lucha House Party, next week the Lucha House Party will face the Party Crashers in a tornado tag match.
Noam Dar vs. TJP: Next week, we get these two in a singles match to settle their issues.
NXT
NXT Championship: Well, it is officially official: Aleister Black is out of TakeOver after being attacked last week after NXT went off the air. The NXT Championship match will now be between Johnny Gargano and Tommaso Ciampa in Brooklyn on Saturday in a Last Man Standing Match.
We see some more footage of Black being found in the parking lot and it seems like everyone and their brother was in the parking lot when Black was found, but no one seems to have seen the attacker or attackers.
We also get a recap of the issues between Gargano and Ciampa, but since this show was taped a month before TakeOver, any live footage of the three competitors has been cut.
TakeOver: Traditionally, Last Man Standing matches have been violent and brutal, they have to be. Add in two men with a long and nasty rivalry and you have the makings of a bloodbath. The blood didn't flow, but it came darn close. Ciampa and Gargano kicked each other's asses from pillar to post. Ultimately, Ciampa would be the last man standing, but it wasn't from a lack of effort by Gargano. Is this rivalry over? Hell no, it hasn't even hit its peak.
NXT North American Championship: During Undisputed Era's group promo, Adam Cole again refuted Ricochet's claim that he was a coward, claiming that Adam Cole doesn't hide behind anybody, even though he was standing (hiding) behind the rest of the Undiputed Era during the interview and says he won't hide from Ricochet either at TakeOver.
Ricochet has his own interview and repeats that Cole is a coward and hides behind the Undisputed Era and that the North American Championship needs to be on someone who will defend it with honor.
TakeOver: We have a new North American Champion, Bay Bay! After an amazing barn burner of a match, Ricochet is the NEW North American Champion! The crowd loved the match and both guys looked like a million dollars. Great show by both men, but I have the feeling that this feud isn't over by a long-shot.
NXT Women's Championship: Kairi Sane was in action tonight against Aliyah, who got some advice from Shayna Baszler, who has a vested interest in Sane getting beat up before TakeOver.
Aliyah did her best, but Kairi Sane was too determined to show off her killer instinct to Shayna Baszler, who was on commentary during the match. Ultimately, Sane would make Aliyah tap to the Anchor Lock, but not before three InSane elbow drops. Time will tell whether or no Sane will be able to take down Baszler.
TakeOver: The Queen of Spades got buried! Okay, she didn't get buried, but she did lose her NXT Women's Championship to Kairi Sane in a match that not only lived up to its own hype, but took its place in the pantheon of epic Women's Title matches at TakeOver: Brooklyn. With multiple InSane Elbows and a roll through pin, the Pirate Princess vanquished the Queen of Spades.
NXT Tag Team Championship:  Roderick Strong was in action against Tyler Bate. In a pre-recorded interview, the Undisputed Era mocked Moustache Mountain and the War Raiders, who aren't even in the match.
In a TakeOver preview, Bate and Strong tore the house down and made each other look great in the process. Bate would pull out the victory, but it was as much about luck as skill since he and Strong were pretty evenly matched. There were a lot of sloppy spots, but it was a really great match.
TakeOver: Despite their best efforts and an amazing match, Moustache Mountain would fall to the Undisputed Era at TakeOver. However, as UE was celebrating, they were attacked by their next opponents: War Raiders, who wasted no time intaking out Strong and O'Reilly.
EC3 vs Velveteen Dream: Dream and EC3 would have their final face off before TakeOver. Dream wasn't happy about being dumped into the pool last week and says that 3 made an enemy out of the Dream.
EC3 comes out and mocks Dream's fanny pack and warns him not to start because 3 knows that Dream is trying to get into his head, but 3 says that he (EC3) lives in people's heads and sets up suburbs in it. Both men vow victory over the other and the segment ends with EC3 hitting the 1% TKO on Dream and is left standing tall.
TakeOver: So much for his mental real estate empire. EC3 fell to Velveteen Dream at Takeover after a match that went all over the place.
Street Profits vs The Mighty:
 The Street Profits faced the Mighty tonight in tag team actions. Even though these teams won't be on the TakeOver card, that didn't stop them from showing why we will probably see them on the next TakeOver card. The Profits would pull out the victory and celebrate with the crowd, but it's safe to say that the Mighty are not happy.
We see some footage of Bianca Belair's road to recovery after injury.
For next week's show, Pete Dunn will defend the UK Championship against Zack Gibson.
Overall Comments
WWE sometimes has a problem creating go-home shows that build enough excitement and PPVs that live up to their hype and they did both this week. The go-home shows gave plenty of reasons to watch and both TakeOver and SummerSlam lived up to their hype. Even the matches that didn't have the outcome I wanted gave me something I wanted, usually.
Worst Match of the Week: I have to go with Rusev/Lana vs Almas/Vega. I don't see the point in having Vega sneak out victories over Lana on TV if Lana doesn't get the PPV win.
Best Match of the Week:
Raw: Rollins vs Ziggler – SummerSlam
SmackDown: AJ Styles Vs Samoa Joe – SummerSlam
205: Cedric Alexander vs Jack Gallagher
NXT: Ricochet vs Adam Cole – TakeOver
 Women's Division:
RAW: Sasha and Bayley vs Riott Squad
SmackDown: Charlotte vs Carmella vs Becky – SummerSlam
NXT: Shayna Baszler vs Kairi Sane
Moment of the Week: Dean Ambrose returning to be in Seth Rollins' corner.
Final Thoughts: I really enjoyed WWE SummerSlam and the weeks leading up to Hell in a Cell should be really interesting.
Carol: Is Lacey Evans The Right Opponent For Becky Lynch?
Lacey may have The Woman's Right, but is she the right opponent for Becky? Carol explores the question.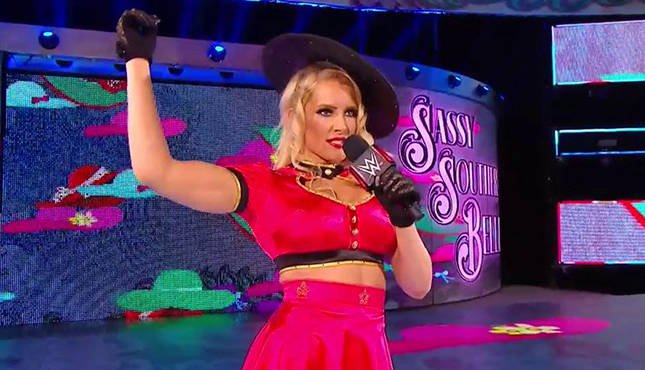 Lacey may have The Woman's Right, but is she the right opponent for Becky? Carol explores the question.
It's been one week since Becky Lynch won both the RAW and SmackDown Women's Championships at WrestleMania. But Lynch doesn't have time to rest because she's getting ready to defend her titles against Lacey Evans.
Evans being the championship contender has caused mixed reactions with fans.
So I have to wonder, is Lacey the right contender for Becky Lynch?
I can see why fans are upset with Evans being Becky's first opponent. Since Becky is the top star of the women's division and fans would expect her first title defense to be with another big star such as Sasha Banks or Bayley.
I can see Becky feuding with someone like Sasha or Bayley, but their match would be saved for a bigger PPV such as SummerSlam. In the meantime, Becky will have to be put in a filler feud and Lacey Evans is her first opponent.
I don't watch NXT so I'm not familiar with Lacey's in-ring work, although I do know about her gimmick. Since arriving on the main roster, Lacey hasn't competed much in the ring. The only thing she does is walk down the ramp like a runway model in the middle of a match.
This past Monday on RAW, Lacey competed in her first match on the main roster when she fought Natalya.  While the match was short, it did give the WWE Universe a chance to see Lacey's wrestling ability. Lacey showed that she has a lot of strength when it comes to wrestling, but is that enough to make her a worthy championship contender.
Reports say that WWE views her as a future star in the women's division. She fits the mold of WWE's women wrestlers, so it's not surprising they want to push her. But are they pushing her too fast by having her challenge Becky Lynch for the Women's Championships?
It would be best to slowly build up Lacey's character until she's able to prove why she's championship caliber. But at the same time, a Becky Lynch feud could be just the thing to get the WWE Universe interested in the wrestler.
Becky's the biggest star of the women's division and anyone who has a feud with her is sure to gain a lot of attention. If WWE is adamant about making Lacey a star, a championship match with Lynch could be thing to get her push started.
While some fans are hesitant about Lacey Evans and Becky Lynch's feud, this is a big opportunity for both ladies.
For Evans, she'll have to prove to fans and WWE officials that she has what it takes to be a big star in the women's division. As for Lynch, she's worked hard to earn her spot as the top star in WWE. After a successful win at WrestleMania, she's going to have to continue her momentum going to keep her spot as champion and leader of the women's division.
Of course, WWE's booking will play an important role in this feud. But if booked right, Lacey and Becky could both come out of this feud looking strong.
Chairshot Classics: PROGRESS Chapter 4
Harry keeps chugging away on the back catalog of Progress! He lends his expertise and knowledge to help us learn where some of our favorite UK superstars began!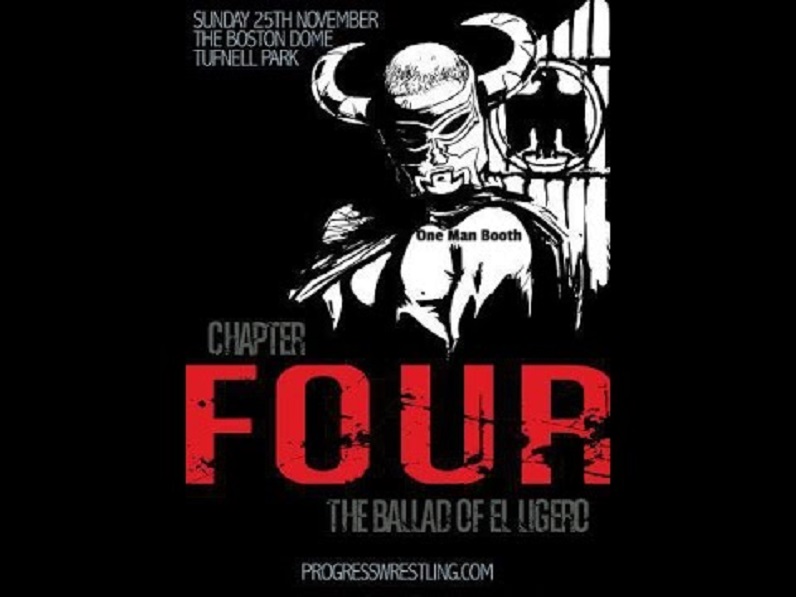 Harry keeps chugging away on the back catalog of Progress! He lends his expertise and knowledge to help us learn where some of our favorite UK superstars began!
PROGRESS is coming off the worst of the three shows thus far (my ratings were 6.5, 7, 5.5 respectively). The main event was Nathan Cruz and El Ligero as tag partners took a loss to Dave Mastiff and Greg Burridge. Post match, it broke down into a brawl between the two and Jim Smallman announced that they would face here at Chapter 4 for the PROGRESS Championship. Previously, they have stuck with a three months between shows show time. This time, it's only two months as we go from end of September to end of November (the Sunday after Thanksgiving 2012, I believe). I know of the main event and not a whole lot else in relation to this show, so we're going to find out together. With that said, we once again go into our way back machine and head to November 25th, 2012 as "What I Watched" presents 'The Ballad of El Ligero' or PROGRESS Chapter 4.
WRITER'S NOTE #1: My reviews will not be a play by play recap. I've done that style in the past and honestly, I don't especially care for it. Instead, it'll be more of a stream of consciousness review as I talk about the wrestlers, the matches, the storylines and whatever else happens to pop into my head while I watch.
WRITER'S NOTE #2: As much as I'd like to let everyone make their own decisions on the matches, giving away match results in the review will be a necessary evil. The reason being is that I will discuss what I think everything means going forward and maybe even doing a little fantasy booking of where I would go from where they presently are. I will still post the results as one big listing at the end of the articles as well as my ratings for the contests. The final show review will be after that as well as the 'Final Reaction' for the show. Going forward, I'll have an archive to all of my previous reviews here on the Chairshot if you click on my user name.
MY RATING SCALE: Excellent, Very Good, Good, Above Average, Average, Below Average, Bad, Very Bad, Terrible and SKIP. Some matches will occasionally get a 'N/A' rating as well. That will be reserved for matches that I feel don't warrant a rating.
PROGRESS Wrestling Chapter 4
'The Ballad of El Ligero'
From: 'The Boston Dome' in Tufnell Park, London, England
Date: November 25th, 2012
Run Time: 2:03:48 (Demand PROGRESS)
WITH SPECIAL THANKS: Ian Hamilton for some of the research that I did while working on this review. (http://www.backbodydrop.com)
*GENERAL NOTES: Obviously, the first thing to discuss is that we're in a different place then we were for the first three shows. Rather this is a full time thing or just a one off remains to be seen when we get to Chapter 5. As far as how the set-up looks, hard cam doesn't appear to be too bad. There's a bit of a glare on the ring which could prove problematic as the show goes on.
*Our opening video focuses on the changes we've seen in El Ligero in his time here in PROGRESS compared to how he was prior. They focus on the underhanded way he beat Burridge at Chapter 2 and the 'sorry, not sorry' shrug after superkicking Marty Scurll during his match with Nathan Cruz at the same show.
*Once again, no Smallman promo to start the show. I do look forward to when those become a regular thing going forward. Jim has such an infectious personality that you can't help but enjoy him clearly having the time of his life in the ring. Even if he does tend to run a little long with the openings on occasion these days.
*Match #1: London Riots (James Davis/Rob Lynch) (2-0 as a team) vs. The Hunter Brothers (Jim and Lee) (debut)
The Who: London Riots are clearly the class of the PROGRESS tag division. At this time though, that's not really saying a whole lot. Davis and Lynch are coming off back to back wins at Chapters 2 and 3. Hunter Brothers are making their debut here and I can't say I've heard of them before this. They do sort of physically resemble the Young Bucks (Matt and Nick Jackson).
The Why: While I can't say for sure, my guess is that PROGRESS is attempting to flush out the tag division by adding a new team in the Hunter Brothers against an established one in the London Riots.
The Match: I believe Smallman called them Lee and Jim. My guess is another name for them would be 'dead' and 'meat', because I don't anticipate much of a contest here…Hunter's slide into the ring, the fisticuffs start flying and the opening bell rings here…quick tags after a breakdown see the brothers in control early until Lynch launches Jim with an exploder…fans getting on Davis' case by chanting 'London Diets'. That's pretty funny…tilt-a-whirl face plant by Davis on Jim Hunter. Always liked that move. Looks cool with a minimal amount of effort and risk for both parties…huge double stomp by Lynch to the back of Jim. That's a big dude to be using that…after that opening flurry, it's been all Riots. Not that it's much of a surprise…overhead belly2belly by Lynch. Everything the Riots have done has been really smooth in this match. You can see them gelling more and more from Chapter to Chapter…Jim and Lynch end up trading shots in an exchange that Jim wins. Suspension of disbelief something serious there since Lynch has Jim outweighed by probably a hundred pounds…superkick into a Code Red by the Hunters. It looked good…overhead throw by Lynch tosses Lee across the ring…drop toe hold into a stomach breaker. Again, looked good too…Riots go for that double powerbomb that they hit at the last show, but Lee gets out with a 'rana…first 'This is Progress' chant after a top-rope 'rana-frog splash combo by Hunter's…Lynch appears to hurt his knee coming off the ropes, but I've seen this ruse before…and sure enough, ruse it is as Lynch and Davis deck the Hunters from behind. Upon the second attempt, the double team powerbomb (which according to my research would become known as 'District Line') gets the three count at 14:25…long for an opener, but a good enough match. I don't think I like the cliché of the 'fake injury' being used in the opening contest. Hunter's held their own against the established Riots and even though I had a few minor issues here and there in terms of believability, I got more out of this match then I was expecting. Call it an ABOVE AVERAGE way to start, minor discrepancies aside.
Post-match: More mic time for the Riots and more of the same that we've heard from them before. Nothing really comes of it other then the crowd once again getting to chant 'London Diets' and I believe Davis shoving a plant to the floor.
*Match #2: RJ Singh (1-0-1) vs. Paul Robinson (0-1)
The Who: RJ Singh comes off a win over Rob Cage at Chapter 3. The draw you see in his record above was from a no decision in a three way where El Ligero became the number one contender. He still has the biggest entourage in PROGRESS to this point. Paul Robinson was tapped out by Noam Dar in his debut on what was the opening contest.
The Why: Truthfully, I have no clue. My theory is to give Singh more momentum going forward, but Robinson did have a pretty good match with Dar at Chapter 3 whereas I found the Singh-Cage match to be just there.
The Match: Can someone get Paul Robinson a good sandwich? If he lost any more weight, he'd be transparent. Something about seeing a guy's ribcage just doesn't scream wrestler to me…bell goes and we're under way once again…apparently Robinson has outside wrestling experience as a kick boxer, so I take back what I said earlier. I ain't trying to get kicked…Robinson with the series of short kip-up's that I first saw by Chris Hero into an arm drag…say this much, Robinson is technically skilled. He may not be the biggest dog in the fight, but he might be the most aggressive…basement enzugiri by Robinson and that's a new one for me…Robinson takes out both members of Singh's entourage and then a suicide dive takes out Singh (and almost a couple fans) on the opposite side of the ring…Singh with a pair of backbreakers (tilt-a-whirl and pendulum) to set up an attempt for the 'Ethnic Submission' later on, I'm sure…HOOK THE LEG, MAAAAAN…Robinson with a nice springboard flying forearm before a single foot basement dropkick. The issue I have is there is no sign of the back work that Singh was doing here…Robinson goes for a flying legdrop and it does not end well for his tailbone…little later, Robinson goes for a 619 (to the fans approval) but Singh moves and hooks Robinson up to hit 'Welcome to Chicago, Motherfucker' (double underhook into a backbreaker). Would that be 'Welcome to Bombay?'…Robinson gets 'Sliced Bread #2' (with a shout out to Naomichi Marufuji) for two…both members of Singh's entourage get involved again. Shah Boudica eats the 619 to save Singh. Director gets knocked off the apron, but the distraction of Robinson allows Singh to catch him with a Widow's Peak. Singh then applies the 'Ethnic Submission' (Camel Clutch) and that gives us a tap out at 10:56…I think the one I would use here is inconsistent. Singh tried to work over the back of Robinson, but Robinson barely sold it at all. The problem with that is when the 'Ethnic Submission' gets put on, you look like a putz who just taps rather then a guy who has been worn down. The ring work was fine otherwise but while I would put the entertainment level at about the same as the opener, I would call this one only AVERAGE due to the fact that Jim and Lee Hunter actually sold the beating they were taking from the London Riots. Somewhat of a disappointment.
Post-match: Director and Boudica come into the ring and attack Robinson after the match, only to be pulled away by Singh. Singh yells at both of them to leave and they exit the ring before Singh extends the hand to a now-risen Robinson. Interesting to see where a face turn for Singh could go. RJ seems to be a pretty competent wrestler, but the hijinx of his entourage have definitely hurt the quality of his matches thus far. I'll be curious to see what he's capable of against an opponent of a higher quality as well.
*Match #3: 'Submission Match'- Noam Dar (2-1) vs. Jimmy Havoc (1-2)
The Who: Dar is coming off back to back wins here in PROGRESS, beating Darrell Allen and Paul Robinson by submission at Chapters 2 and 3 respectively. Havoc is coming off the absolute throw down with Jon Ryan in what basically turned into a death match at Chapter 3.
The Why: Unsure. It being a submission match is even more bizarre for me because to my knowledge, these guys have never been anywhere near each other in PROGRESS. That said, I'm actually looking forward to this as I am a fan of both guys.
The Match: Smallman's ring intro is very biased…'Spoon him up Jimmy, spoon him up'. PROGRESS fans, you glorious bastards…they then chant for a forking, but weapons are not legal…Jimmy does go for a spoon early but Dar is able to stay out…apparently, the bloodbath that Havoc had with Ryan at Chapter 3 was the end for Ryan. That's unfortunate. I always thought he was a good hand…clean break by Dar in the ropes. Not something you usually see…Dar's infatuation with his gum is borderline disturbing…Dar takes a tasty cake break and makes friends around ringside before eventually returning…Dar goes for the grapevine kneebar early but Havoc is able to escape and gets a dropkick while Dar is trapped in the corner…Havoc plans to fly, but Dar comes back in with a single foot dropkick before instinctively going for a cover. I would be shocked if that doesn't happen more…Dar goes for a teabag but Havoc counters with the old Corino 'thumb in the bum'. Wrestling, ladies and gentlemen…Dar is staying heavily on Havoc's knee and Jimmy is actually selling it. Here's to you, Mr. Robinson…the thing you learn in these early PROGRESS shows is Havoc is actually a competent wrestler. He just made his name as a death match guy…Jimmy Barnett compares Noam Dar to Brutus Beefcake on a sleeper before spinning that in a direction that is not appropriate for this review. Funny, just not appropriate…Havoc catches a Sharpshooter on Dar of all things. Been almost no work to set it up, but it does draw quite the pop from the crowd…and Dar empties a bag of thumbtacks in the ring. Havoc tries to DVD Dar into them, but the referee blocks that. A fireman's carry throw puts Dar in the corner and Havoc sweeps up the tacks with a broom and basket…Dar has time to recover and takes Jimmy down before a top-rope double stomp to the knee puts Havoc down. Dar applies the Champagne Super Kneebar, but Jimmy is able to get to the ropes…they are just countering back and forth so fast that I can't keep up with everything…Jimmy applies Mr. Socko (generic version) and puts on the Mandible Claw. Dar grabs the shoulder of Havoc to stop his hand from falling. That's new…Dar brings a chair in. Ref gets rid of it and Dar pulls the Eddie Guerrero spot with a briefcase which leads to the referee ringing the bell on a DQ at 17:14…Smallman makes his way ringside and points out the shenanigans that Dar just attempted, restarting the match…Havoc takes Dar down into a Crossface. Dar once again gets to the rope. Dar is then able to catch Havoc in the 'Champagne Super Kneebar' once again and this time bites the foot. That's just fucking gross. It also draws the tap out at 18:40…that was a lot of fun. They played the hits of a submission match and even tossed in a couple new school wrinkles with Noam Dar trying his best Eddie Guerrero impression. The finish, while gross, makes sense as well since Dar had been working the knee of Havoc for most of the match. The biting of the foot was just Dar being a dick and it protects Havoc a bit since it gives him an out that Dar had to do so. Fun match here and I'll give it a GOOD rating. Best thing on the show thus far.
*Match #4: 'Natural Progression' First Round: Will Ospreay (0-0 as a single. 0-1 overall) vs. Mark Andrews (2-0)
The Who: Will Ospreay is obviously a big name now with his work for New Japan Pro Wrestling, however here he's not nearly as big a deal. His only prior appearance for PROGRESS was a losing effort as one half of the tag team 'Velocity Vipers' with Alex Esmail. They lost to the London Riots in a match that was just getting good when Esmail broke his leg. Mark Andrews has been a staple since Chapter 2, defending the BWC Starlo Scholarship against Mike Hitchman and the former champion Xander Cooper. There is no mention of the Starlo here, so my guess is that three chapters is how long the PROGRESS/BWC relationship lasted.
The Why: First round match in what is deemed the 'Natural Progression' tournament. As to what exactly that means, maybe Jimmy Barnett will tell me and I can fill you all in on that. My guess would be a future title shot, but I honestly don't know.
The Match: opening bell doesn't go but goes, since it never officially rings, but the ref makes the motion…Barnett confirms the title shot for the winner as the tournament will continue over the next six Chapters…we stay on the mat early, but I don't anticipate that will last long. Ospreay has gotten better on the mat over the years but both of these guys are much better fliers then they are scientific wrestlers…a high speed series of exchanges leads to Andrews getting in déjà vu (the double wrap around flying head scissors)…and Ospreay nails both Andrews a fan with a suicide dive. Her lap ate that dive. Make your own joke here…standing SSP gets two for Ospreay and he puts on a grounded Kimura. It's the 2003 Brock Lesnar school of wrestling…I believe the mat portion of this contest is over. Of course, right as I type that, Ospreay puts on a seated chinlock…nice 'dropsault' by Ospreay. Almost as pretty as Paul London's…tornado DDT out of back handspring by Andrews draws the second 'This is PROGRESS' chant of the night…Stomp 182 sets up a standing MS senton by Andrews. The flippy is strong with these two…impressive series of offense from Ospreay ends with a brainbuster for a double down…Ospreay has something ridiculous planned on the top, but Andrews has plans to drop him on his balls…avalanche reverse 'rana draws a 'he's dead' from Barnett. Andrews went all the way over and face planted on it…FIGHTING SPIRIT~!!!…Ospreay goes for a 450 but Andrews moves, leading to Ospreay landing on his feet. Andrews gets in a shot and heads to the apron himself, where a springboard in leads to him connecting with the 'West Coast Pop' (hurricanrana into a cradle) and that's the three count at 10:29…man, if you are going to do one of these styles of matches, this is how you do it. Everything they did looked super clean and while there was no real selling to speak of, neither person had the advantage long enough for that to really be a complaint. They just traded bomb after bomb after bomb until eventually Andrews was able to put Ospreay's shoulders down with that 'West Coast Pop' and advance to the semifinals on I'm guessing around Chapter 8 or 9. VERY GOOD match and definitely a sign of things to comes from both of these guys.
Post-match: A well deserved standing ovation for both competitors. A show of respect to each other as well and the fans chant 'welcome back' towards Ospreay as he makes his exit. Smallman puts over both guys on the house mic as well.
*Match #5: Stixx (1-1) vs. Marty Scurll (1-1-1) vs. Dave Mastiff (0-0 as a singles. 1-0 in tag matches)
The Who: Stixx is the guy who has faced Lion Kid (Wade Fitzgerald) on the last two shows. Chapter 2 was not so good. Chapter 3 was in my opinion the best match on the show. Here's hoping his performance is more towards the second half of that. Marty Scurll is returning to in ring competition after TNA kept him off of Chapter 3, where he was just the special guest referee for the main event. In his most recent match in the company, he was defeated by champion Nathan Cruz in a 'two out of three falls' match for the PROGRESS Championship Staff at Chapter 2. Dave Mastiff who people may now know from the NXT UK TV show is making his singles debut here. He made his PROGRESS debut at Chapter 3, teaming with the now gone Greg Burridge to defeat Nathan Cruz and El Ligero, scoring the pinfall on the champion in the process.
The Why: The last time there was a three way in PROGRESS, it was a number one contendership match. One could argue that this could very easily be a de facto number contendership match as well. You have the best performer on Chapter 3 (Stixx), the man who took the champion to the limit at Chapter 2 (Scurll) and the man who pinned the champion at Chapter 3 (Mastiff), albeit in a tag match.
The Match: Would be wise for Scurll and Stixx to work together against Mastiff here, but we'll see if that happens…we actually do get an opening bell this time…Scurll tries to make a friendship and attempts to double cross both Stixx and Mastiff. It doesn't end well for him with either of them…Scurll tries an overhead chop to Mastiff and it has no affect. Following chops from Mastiff both stagger Stixx and knock Scurll down…Scurll slaps Stixx in the face. He's just full of dumb ideas in this match, isn't he?…huge clothesline from Stixx takes Mastiff over the top and to the floor. Not gonna lie, would be kinda interested in a one on one match between those two…Scurll comes after Stixx and Mastiff with a suicide dive. Both move and Scurll eats chairs on the dive attempt. That's just a terrible idea and this is now a singles match, at least for the time being…wow, Marty came back a lot quicker then I thought he would. About a minute or so…Scurll hooks Mastiff and Stixx for a suplex but again, no dice…Mastiff tries a sit-down splash on Scurll and misses. Stixx then comes in and catches Mastiff with a rolling neckbreaker…at this point, Nathan Cruz makes his presence known and pulls Scurll out to the floor, brawling to the back with him…impressive escape by Stixx and a big flying shoulder block gets two…Mastiff with a Fit Finlay roll and a senton. That's a big boy to be pulling off both those moves…Stixx with a backdrop counter to a powerbomb attempt. I believe these are the type of guys that led to the Hoss division becoming a thing in other companies. I think they add a belt down the line of that dimension here in PROGRESS, but I don't know when…clothesline by Stixx is ducked and Mastiff with a release German into the turnbuckle. Mastiff creates a little space as Stixx slumps and a cannonball splash in the corner (Into the Void on NXT UK) spells the three count for Mastiff at 10:28…Cruz taking Scurll out of the match makes sense given their history but doesn't given that Cruz is about to defend his title against El Ligero in the main event. What participation Scurll did have was fun, but it was minimal. As far as Stixx and Mastiff go, it was entertaining but never had the opportunity to reach another level just based on how short it was after Scurll got taken out. I stand by what I said earlier in wanting a proper one on one match between the two. Overall, it's a GOOD match, but it could have been much better given what these men have proven capable of.
*Match #6: PROGRESS Wrestling Staff: 'Showstealer' Nathan Cruz © (3-0) vs. El Ligero (2-1)
The Who: Nathan Cruz is the inaugural PROGRESS champion, having won the title back at Chapter 1 in a four way match that included El Ligero, who was eliminated first. This will be his second title defense, as he beat Marty Scurll in the previously discussed 'two out of three falls' match at Chapter 2. El Ligero won a three way at Chapter 2 to become the number one contender, pinning Greg Burridge with a handful of tights. Ligero and Cruz teamed at Chapter 3, but it did not go well for them as Ligero kicked Cruz in the face, leading to Cruz getting pinned by Dave Mastiff. Post match, they got into another brawl and that brings us to the title match here.
The Why: This may be the easiest one of the evening. Tempers have flared over the last two Chapters and as the old adage goes, 'if you can't get along, you got to get it on' so they will for the PROGRESS Wrestling Staff that represents their Heavyweight title.
The Match: Cruz has a pre-match promo that insults Ligero, Smallman and the fans to make Ligero the face for this match. In addition, Cruz demands that Smallman ban Scurll from ringside or Cruz is leaving and taking the Staff with him. Smallman agrees and the match is officially a go…again, the 'shit Zack Ryder' chant breaks out towards Cruz. He's not wearing the single leg trunks this time, so it doesn't have the same affect to me…opening bell goes and we're underway…rolling sole butt leads to Cruz getting sent out to the floor less then a minute into the match…Ligero waits for Cruz to come back and it breaks down into a brawl in the middle…Ligero then proceeds to throw Cruz into the seats, about three row deep. Looks like we're heading towards more crowd brawling here, which is something I absolutely don't like for venues like this. Thankfully, this building is better lit then the previous one was, so we can actually see what's happening…and there's the 'we can't see shit' chants. That's not a good thing for your crowd to be chanting, guys…Cruz with lift and drop on the entrance and then a suplex onto the merch tables. Can't help but feel like Smallman doesn't appreciate this…Ligero pitches Cruz from the stage to the floor and then comes flying over with flipping dive, giving us the third 'This is PROGRESS' chant of the night…they briefly go back to the ring and then right back out…the moves on the floor are impressive and all, but I still feel like the match is best kept in the ring where the guys can go balls out…finally back in again and Cruz takes control with a huge release German suplex, throwing Ligero into a stomach first landing…fans chanting 'Ole' for Ligero. Reminds me of another masked guy they used to chant that for. Hope he's doing well helping with the orphans…once we got back into the ring, it's been all Cruz. On the floor, it was almost all Ligero…vertical suplex leads to a one count. Rare that you see the one count, but its Ligero's way of telling Cruz that Ligero isn't nearly done yet. I wish more people would use that story…Ligero gets the C4L (Crazy 4 Ligero) in ring (not the rope spring version) and that puts both guys down…Ligero gets a springboard enzugiri for a good near fall after Cruz went for 'Show-Stolen', the fireman's carry Michinoku Driver…Cruz with a nice looking chest blower out of a pop up in the corner. For as much shit as the crowd gave him, he seems to win a good bit of them over during his matches…Cruz calls for the sliding single foot kick but Ligero moves. Ligero again wiggles out of 'Show-Stolen' and hits the Beach Break (down the back Tombstone) for two…trading blows back and forth here before Cruz again goes for 'Show-Stolen', turned into a roll-up for two…huge superkick puts both men down again. No count by the referee though. Ligero looks for C4L but Cruz counters with a Cutter which again leads to a double down, this time with a count from Chris Robinson…getting deep into this contest. Easily the longest on the show and not even close…Cruz looks for a superplex which could be a bad idea with this low ceiling…it's countered, thankfully…top-rope splash by Ligero gets two. Fans are calling for flips, but I'm not sure the roof is high enough to support that theory off the top…Ligero gets the PROGRESS Staff. He looks to hit Cruz with it but the ref talks him out of it. The distraction leads to 'Show-Stolen' for a two count. A second 'Show-Stolen' only gets a one count…Cruz then hits the sliding single foot kick but that only gets two as well…alright, we're on the verge of overkill here gentlemen. I get what you are trying to do, but killing Cruz's move set isn't the way to get there…Cruz tries to pick Ligero up and Ligero quickly catches him in a guillotine choke. Cruz tries to roll out but Ligero rolls through and has it hooked in from a seated position, bending Cruz forward. Cruz tries to fight but can't and taps out, ending the match and giving the title to El Ligero at 26:51…I'm torn here. While I more or less enjoyed the match, there were definitely parts of it I did not care for. The constant crowd brawling that happens in the main events of PROGRESS shows has to stop. It takes the home viewer out of the experience. While it may be cool for the fans in attendance for the guys (or girls eventually) to make their way around the building, it's a burden for the camera crew to follow along with and for the fans at home to follow. The overkill on the finishers at the end by Cruz was another thing that bothered me. I knew going in that Cruz was dropping the belt to Ligero here but in effect, you killed off most of Cruz's main move set in the process with the repeated kick outs. That's not to say the match was all bad. There was nothing blown, most of the exchanges looked really good and while I may not personally care for the amount of kick outs, I can understand the story they were going for. All in all, it's a GOOD match to end the show and the Nathan Cruz era but for the time they got, I think I just expected more.
Post-match: Ligero is crowned king as they fans applaud his performance. Jimmy Barnett signs us off and the final images we get are that of El Ligero celebrating with the Staff after Cruz makes his way backstage to a 'You Tapped Out' chant. Credits roll and Chapter 4 is a wrap.
RESULTS
Match #1: London Riots (J. Davis/R. Lynch) defeat Hunter Brothers (Jim and Lee) when Lynch pins Jim (I think) after the 'District Line' powerbomb @ 14:25 (ABOVE AVERAGE)
Match #2: RJ Singh taps Paul Robinson, 'Ethnic Submission' @ 10:56 (AVERAGE)
Match #3: 'Submission Match': Noam Dar taps Jimmy Havoc, 'Champagne Super Kneebar' with foot bite @ 18:40 (GOOD)
Match #4: 'Natural Progression' Quarterfinal Match: Mark Andrews pins Will Ospreay, West Coast Pop @ 10:29 (VERY GOOD)
Match #5: Dave Mastiff wins three way, pinning Stixx with the 'Into the Void' cannonball splash @ 10:28 of a match that also involved Marty Scurll (GOOD)
Match #6: PROGRESS Championship Staff: El Ligero taps Nathan Cruz ©, guillotine choke @ 26:51 to win the title (GOOD)
FINAL SHOW THOUGHTS
Clearly a step up from Chapter 3, I'm not sure it quite reaches the heights of Chapters 1 and 2. The Ospreay and Andrews match is very good but there isn't a match that gets an extended time to draw you in and push you to that excellent range like we got with Scurll and Sabre on Chapter 1 or the main event between Cruz and Scurll on Chapter 2. Times are definitely changing here, as the 'Natural Progression' tournament has started and that'll give us something to look forward to as these shows continue. Plus, the era of the 'Showstealer' has come to a close as El Ligero goes from quasi dick challenger to now being the most hunted man in the company as the new champion. It's a good show, but not the top-to-bottom great show that PROGRESS would eventually spoil fans with on a consistent basis.
So, where does this leave us all? Well, it'll leave me coming back to watch 'For Those About to Fight, We Salute You', or PROGRESS Chapter 5. It'll hopefully lead the readers here to give the show a shot themselves and form their own opinions. And for the fourth time in as many shows, I'm hungry after finishing one of these. I think it's time for some pizza.
THE FINAL REACTION
Best Match/Moment: Ospreay vs. Andrews for sure. It was a spotfest and a sprint, but it was a really good one.
Worst Match/Moment: I'll go with all the crowd brawling in the main event. A couple of cool spots aside from it, it just seemed like a way to make the match go longer for going longer sake.
MVP: Going to give this one to the new champion El Ligero. While I personally may have enjoyed the Ospreay and Andrews match more, this was a big moment for Ligero and you could tell that it meant a lot to him. We'll see where his title reigns goes.
FINAL SCORE: 6.5/10
Until next time: "This Is PROGRESS" and that's "What I Watched". Up next is Chapter 5: "For Those About to Fight, We Salute You".
And make sure you guys check out the Raw Reaction every Monday night at 11:30 PM (EST) to hear Tony Acero, Andrew Balaz and myself break down important news of the week and cover Monday Night Raw over on the Chairshot Radio Network. (www.blogtalkradio.com/chairshotradio for more)