2018 Is The Year Of Kenny Omega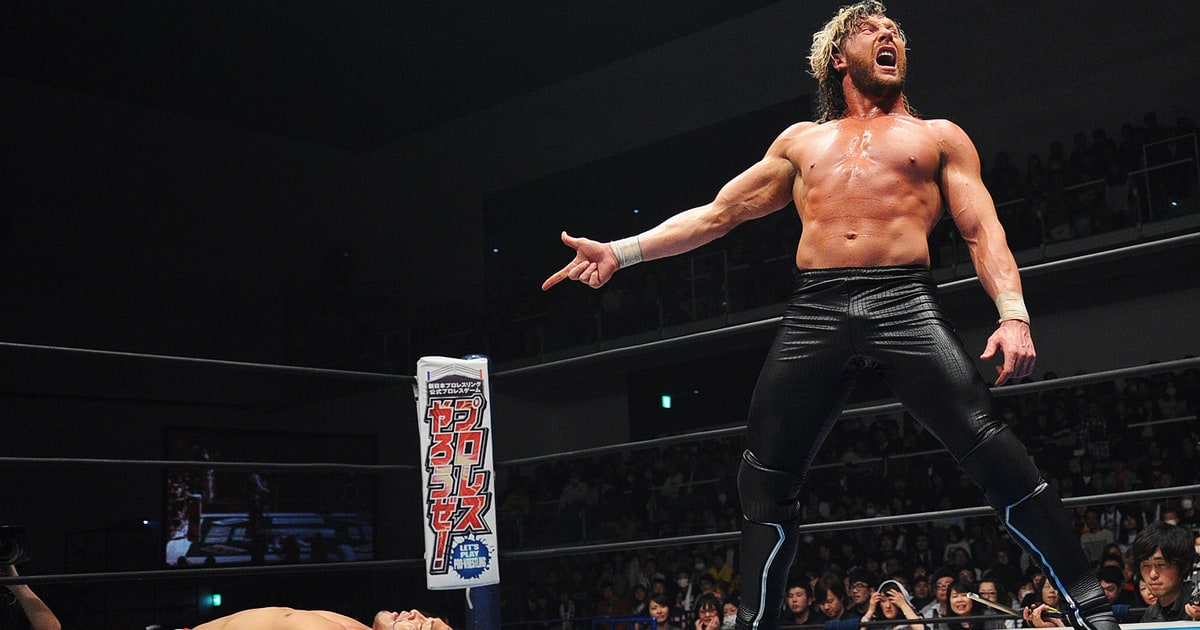 The year 2018 is not even close to end but we already have an MVP already and his name is Kenny Omega. The level of matches that Omega has performed until now have been outstanding and with no doubt, Omega is having one of the best years in wrestling in terms of in ring performance. The year Kenny Omega has had is out of this world even been award 7 times with a 5 star ratings by Dave Meltzer something not a lot wrestlers have done.
The year of Kenny Omega began with the once in a lifetime match with Chris Jericho and had one of the most interesting feuds seen in a long time. Then after Omega reunited with his long-time friend Kota Ibushi to form once more The Golden Lovers and their match against the Young Bucks was one of the best tag team matches seen in a long time in the business.
Kenny Omega would later in the year have one more opportunity to face Kazuchika Okada in a 2 out of 3 falls match for the IWGP Heavyweight Championship and putting the wrestling spotlight on him again with a performance seen once in a life time and somehow both men manage to create the most entertaining match in history of the business and even been awarded the controversial 7 stars from acclaim wrestling journalist Dave Meltzer.
Kenny Omega after winning the IWGP Heavyweight championship had his first title defense against long time rival during all year Cody (Rhodes) and a very interesting match and a great showing specially for Cody.
After his title defense Kenny Omega would face the G1 Climax tournament as champion. During the tournament Omega would give outstanding performances against Kota Ibushi, Tomohiro Ishii, Hirooki Goto and long time rival Tetsuya Naito with most of his matches being called match of the night by most people who followed the G1 climax.
At the event ALL IN promoted by Bullet Club associates Cody, Nick and Matt Jackson (The Young Bucks) Omega face Pentagon Dark (Penta OM) in a dream match people were dying to see and once again Omega and Penta gave an amazing match and making this fight the match of the night for most of the audience.
Kenny Omega's next important match will be a title defense against Tomohiro Ishii (Who pinned Omega at the G1 to win an opportunity for the belt) at the Destruction in Hiroshima event on September 15 with a lot of critics and fans hoping to see once again another incredible match performed by Omega.
The year Kenny Omega is having is out of this world and in 15 to 20 years people will look back to all the matches Kenny Omega gave during this single year and will be amazed by the level of quality all his matches and how all his matches are so different to one another and how they happened so close to each other is what makes this even the most amazing year a wrestler has ever had in history of this business.
King: Dominik Mysterio Needs To Do This At WrestleMania
Chris King is here with what WWE should do with Dominik Mysterio at WrestleMania in his long-awaited match against his father Rey Mysterio Jr.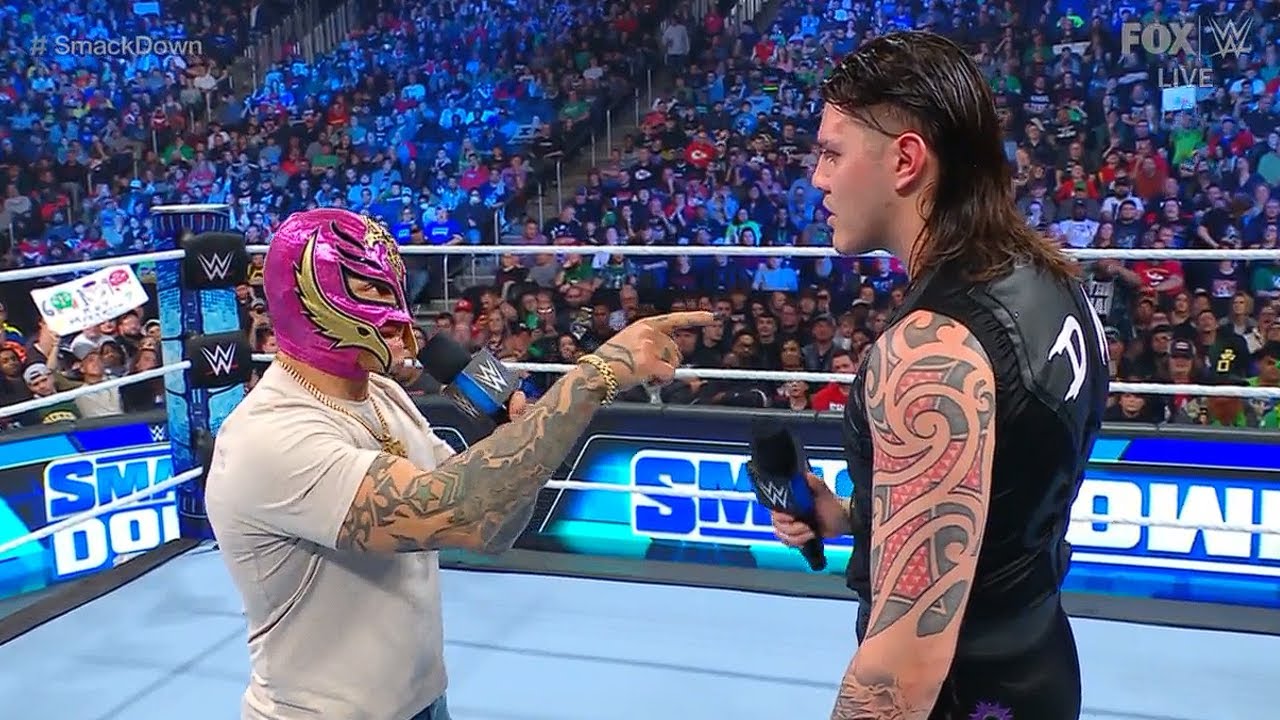 Chris King is here with what WWE should do with Dominik Mysterio at WrestleMania in his long-awaited match against his father Rey Mysterio Jr. 
On this week's episode of Friday Night SmackDown, Rey Mysterio finally snapped and beat some sense into his disrespectful punk-ass kid Dominik. The member of the Judgement Day came out to push his father again for a match on the Grandest Stage of Them All, this time with his mother and sister at ringside. The ungrateful punk told his mom to "Shut Up," as a father even I wanted to jump through the screen and whoop his ass.
Back in October of last year, Mysterio made the emotional decision to possibly quit the company but, instead, Triple H persuaded the Lucha libre superstar to move over to SmackDown to avoid his son. This came after Dominik shockingly turned on his father at Clash at the Castle. Mysterio did everything he could to refuse his despicable son's challenge for Mania but, a man can only be pushed so far. Mysterio will be inducted into the 2023 WWE Hall of Fame and I expect Dominik to embarrass his father during his speech to further this personal feud.
Yes, the WWE Universe hates Dominik and wants to see him get the ever-loving crap kicked out of him but, this feud is missing a special ingredient to capitalize on the biggest heat possible. Throughout this feud, Dominik has made mention of the legendary Eddie Guerrero on several occasions going back to the "iconic" 2005 feud.
I know WWE might not want to go this route but, Dominik MUST come out to Eddie Guerrero's theme at Mania. The disrespectful punk needs to come out in a lowrider to garner nuclear heat. It doesn't matter if The Judgement Day comes out and causes interference for Dominik to get the win, all that matters is that both superstars get the biggest payoff of this nearly year-long feud. Just imagine the Roman Reigns heat after he defeated The Undertaker and multiply that by ten. Dominik portrays the perfect heel and he truly is the missing ingredient that The Judgement Day needed to grow and evolve into a top faction.
King's WrestleMania Rewind: Eddie Guerrero vs. Rey Mysterio (WrestleMania 21)
In the next WrestleMania Rewind, Chris King takes us back to WWE WrestleMania 21, and Rey Mysterio vs Eddie Guerrero in a battle of tag team champions!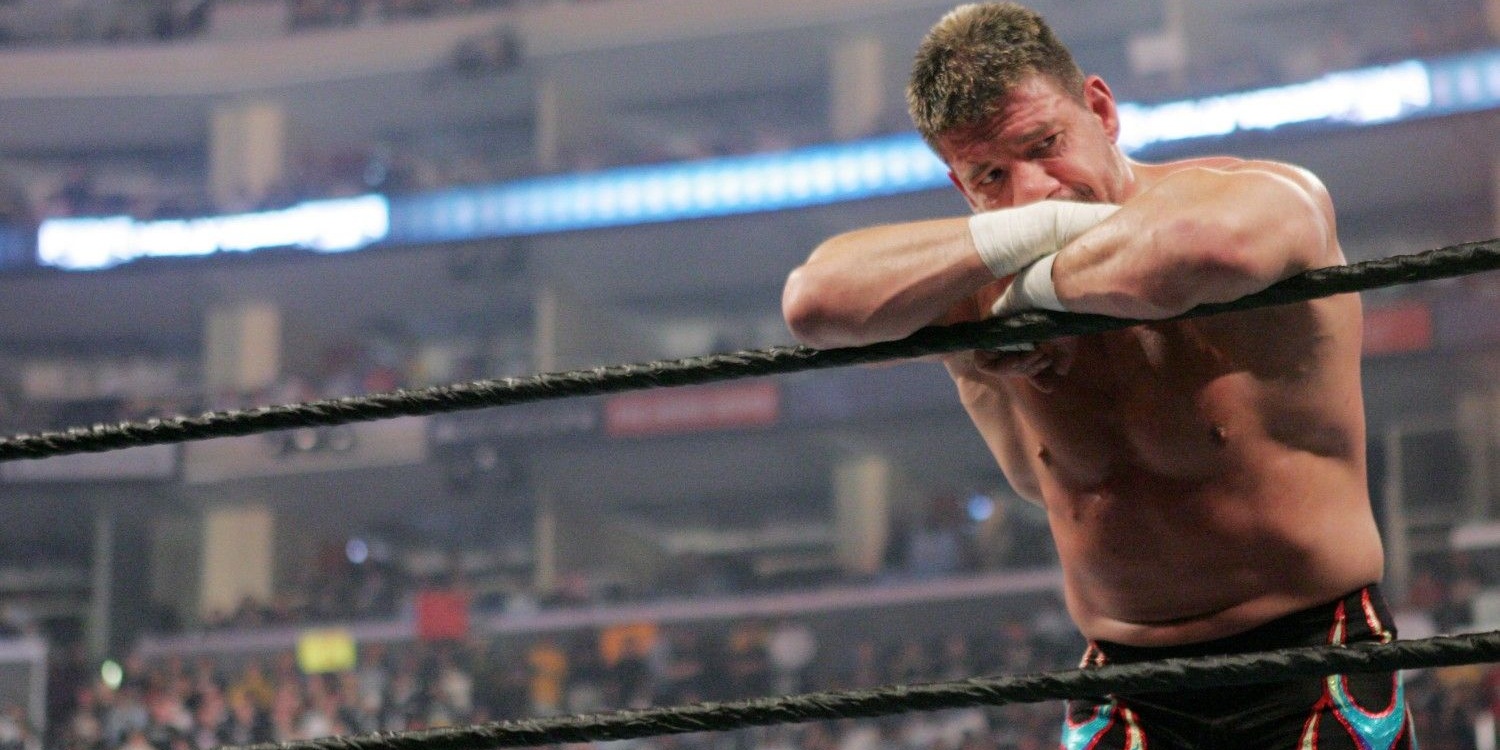 In the next WrestleMania Rewind, Chris King takes us back to WWE WrestleMania 21, and Rey Mysterio vs Eddie Guerrero in a battle of tag team champions!
Chris King is back with his third edition of WrestleMania Rewind. This week he's bringing us back to some 'Latino Heat.' We're rolling back to WrestleMania 21 where Eddie Guerrero faced longtime friend and rival Rey Mysterio.
This would be Guerrero's last Mania match caused by his unfortunate death. Over on SmackDown, Mysterio and Guerrero would become the tag team champions at No Way Out where they defeated MNM.
Chavo Guerrero would get into the head of Latino Heat by making him believe Mysterio was trying one-up his tag team partner. Chavo went as far as to tell his uncle to stop using the Guerrero name.
Guerrero would finally give in to his nephew's manipulation and went on to challenge Mysterio to a one-on-one match at WrestleMania 21. I For the first time in history, both tag team champions would face each other. Guerrero vs. Mysterio was the first match on the stacked card. Both partners threw everything at each other including the kitchen sink in a battle of one-up-manship.  In an incredible high-octane match that saw both superstars delivering counter for counter, Mysterio pulled off the win with a surprise pin roll up.
A few months later, what once was a friendly battle turned into a nasty fight involving the custody of Mysterio's real-life son Dominik Mysterio. After several torturous weeks, both former tag team champions would face off in a ladder match with the custody of Dominick on the line. I forgot how amazing this rivalry was and it's definitely worth a watch. Sadly, we would lose Latino Heat in November of 2005. There will never be another Eddie Guerrero. Viva La Raza!