Booking Proposals For Hell In A Cell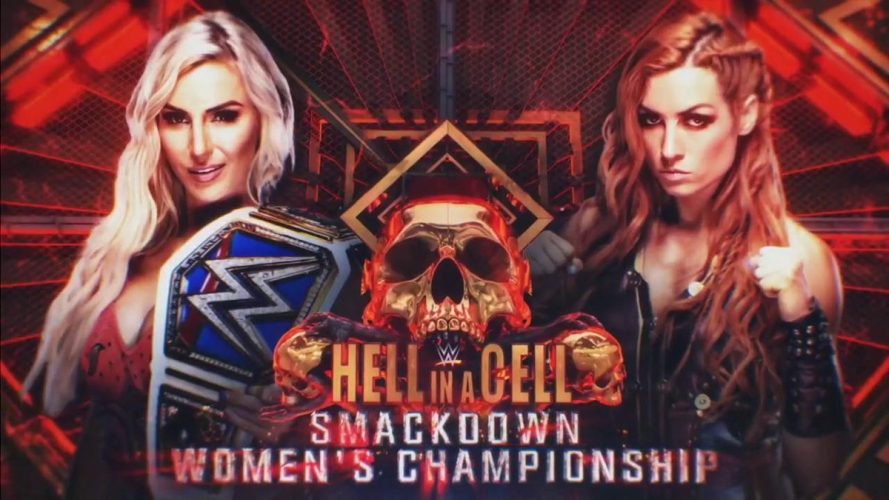 WWE's September pay-per-view, Hell in a Cell, is on Sunday and it's found itself in a bit of a peculiar spot on the calendar.  It's the first show after Summerslam, but it seems that there's been more buzz around Super Showdown and Evolution.  That tells me that Hell in a Cell is going to be a pretty standard show.  For this reason, I tried to think of a few tweaks that could add some intrigue to the event.
Jeff Hardy vs. Randy Orton
Since this is a feud that technically goes back over 10 years, I originally thought about them both coming out to their old entrance themes.  Randy Orton has mentioned his "Legend Killer" persona a few times during this feud and there was even a video of Jeff released with his old music in the background.  As I was watching Smackdown this week they were really touching on the moment where Randy tried taking Jeff's identity by wiping away his face paint. So imagine if Jeff's old music hits but Randy walks out to the stage instead. He could also be wearing a little bit of face paint. Just a little. Think of Sting's face paint but without the white part. CM Punk did something similar during his feud with Jeff but Randy won't be completely dressed like Hardy. It ties in with the story and would give Orton some great heat. Jeff could try to aggressively wipe it off during the match to reclaim what's his.
For the actual match, I know some people are expecting Jeff to jump off the cell. I actually want Jeff to remain living so I'm opposed to this. There are other ways to achieve a big spot without endangering Jeff. Something I thought of would be to have both men scaling the cell from the outside. After Jeff takes a punch, he could be dangling with one arm. That's when Randy would turn his body, hit an RKO from halfway up the cell, and both men crash onto the announce table. Since we're taking about throwbacks and violence, I'd also be welcome for Randy to bring back his running punt. I wouldn't be surprised if Randy targets Jeff's ears again as well.
Ronda Rousey vs. Alexa Bliss
After Alexa's last title reign I noticed that the wrestling community has turned a little sour on her. Everyone expects her to perform a technical masterpiece every time she wrestles for some reason. That doesn't suit her character. She's supposed to be a pest that wins by outsmarting her opponents. I originally thought about making this match around 15-20 minutes but I know how fans are. They'll get bored if it's not the right type of match. So I decided it would be better if the match is 10-12 minutes but uptempo. It was already established Monday that Ronda's ribs are hurt. Alexa can and should focus on that throughout the match. Ronda made Alexa out to be a joke in their last match so Alexa should look a little more prepared this time. Alexa could find an escape to the armbar multiple times, leaving Ronda visibly frustrated. Her ribs are in pain and she can't lock in her finisher. Alexa's downfall will be where she tries to lock in an armbar of her own. We already saw her taunt Ronda with this on Raw a couple times. Ronda would then reverse the armbar into a new submission and win the match. The match would make Alexa look smart (but not smart enough), and would serve as a good babyface win since Ronda had to overcome obstacles this time.
Charlotte vs. Becky Lynch
This is WWE's chance to make Becky a bigger star than she already is. They could alter her entrance music a little bit and maybe have her wrestle in the darker clothes she's been wearing on Smackdown. However, that's not my idea. My idea is for Becky to enter first and for Charlotte to enter second (as champions should). During Charlotte's walk to the ring, Becky grabs a mic and demands the music to be shut off. She then proposes that her match with Charlotte becomes a Hell in a Cell match. The cell is already there. It just needs to be lowered. I had a hard time deciding whether to implement this idea here or in the Samoa Joe and AJ Styles match.  I figured that AJ's family will probably be incorporated into his match anyway and I think Becky doing it would get the most positive reaction. This current installment of Becky's character with weapons at her disposal is just what we all need. Her walking out of the cell with the belt after a lengthy war with Charlotte is something I'd love to see.