Brock Lesnar Creates the Kind of Chaos WWE Does Not Need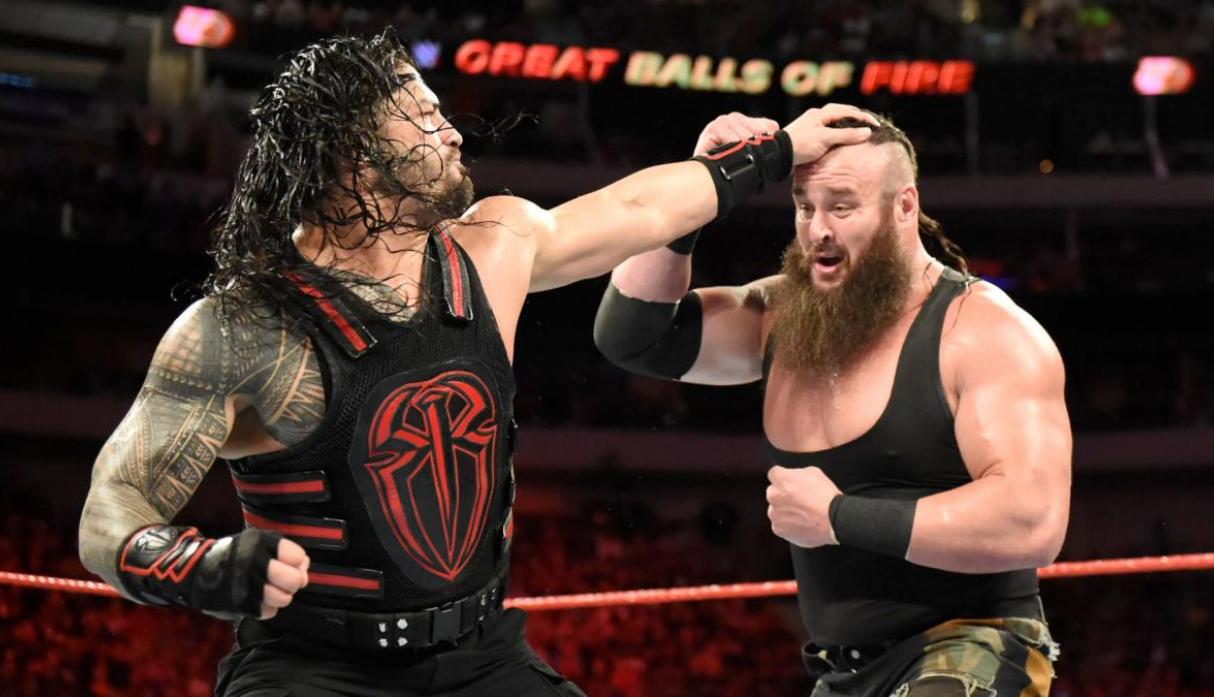 Here we go again. The main event scene on Monday Night Raw has once again become even more disturbing with the addition of Brock Lesnar.
The former Universal Heavyweight Champion entered the main event at Hell in a Cell, taking down both the current champion Roman Reigns and Braun Strowman in a  sad but predictable ending to a decent pay-per-view.
WWE cannot seem to get out of its own way in deciding what to do with the red brand's title. Or, maybe it's Lesnar who is holding the marionette strings of a company that has not moved on from the Beast Incarnate to forge a new identity of main event stars. The Hell in a Cell match between Reigns and Strowman was muddled with the arrival of Drew McIntyre and Dolph Ziggler and Seth Rollins and Dean Ambrose as it was.
Adding Lesnar to the chaos and disorder creates more problems than solutions for the creative team, Reigns and the title he wears around his waist.
The thought was once Reigns beat Lesnar to claim the belt, it would be the end of the line for the WWE and UFC star, who has made no secret he wants to dominate the octagon once again. It also opened the door for Reigns to finally assume his role as Vince McMahon's master plan of having the current Shield Member and four-time champion to step over Lesnar, John Cena and anyone else in his path as the company's new face.
I'm sure WWE's fans have finally succumbed to the notion Reigns isn't going anywhere. To steal a phrase from Ric Flair, "Whether you like it or don't like it, learn to love it…"
You get the idea.
So now, WWE has a three-headed monster fighting over the same belt it did only months ago with no end in sight. The notion of McIntyre stepping forward as the next opponent for Reigns looks to be squashed. Lesnar's contract, demands and lack of airtime while wearing the Universal Title finally pissed the fanbase off. Does putting the strap back around his waist make sense?
Now that Strowman has become an ally of Ziggler and McIntyre, how does this all play out? Does anyone care? Is the best thing to come out of the Hell in a Cell match is the return of Paul Heyman? It's still a tangled web WWE weaves with no ending point. It's status quo for poor booking.
It appears to be the norm, not the exception. We all just learn to deal with it, mainly because change does not seem to be a good thing in this promotion.