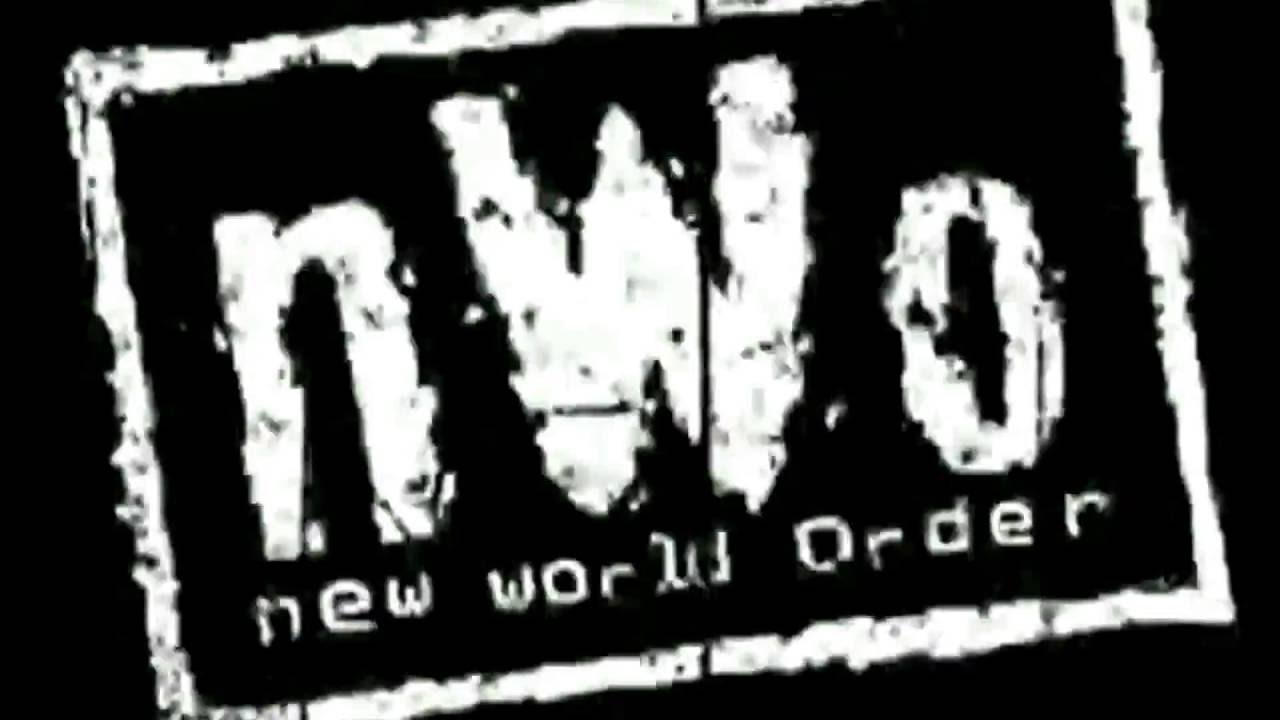 On May 27, 1996, Scott Hall shocked the wrestling world when he waltzed into a WCW ring (during a match) and cut the promo that would change everything. Initially pitched as an "invasion" angle, Hall would later be joined by Kevin Nash as The Outsiders. When the "third man" was revealed, it was much bigger than Mabel, it was none other than the biggest star in the history of the business, Hulk Hogan. The NWO was born and wrestling was never the same again.
Eric Bischoff turned a fan question around to his Twitter following, asking who could be used to build a new NWO in 2018. Sounds like a great time to me!
In order to build a proper NWO, certain elements are needed, and in a certain order. So let's start with the Scott Hall role.
---
The Initial Invader: Cody Rhodes
Scott Hall kicked off the angle, entering from the crowd and getting an immediate reaction. The Initial Invader needs to have a chip on his shoulder regarding WWE, and needs to be able to cut a scathing promo to get this over in 2018. The man for the job is none other than Cody Rhodes.
Cody Rhodes requested his release from WWE while working the Stardust gimmick. After a promising initial run, he realized he needed to leave and reinvent himself. Scott Hall initially left WCW under his Diamond Studd gimmick, gaining (then) WWF fame as Razor Ramon.
The first man needs to get the people talking, and no one is better for that than Cody Rhodes. Cody is hot, and he can set the world in fire as the Initial Invader.
Others considered: NONE.
---
The Back-Up/Muscle: Pentagon Jr
Kevin Nash made his WCW debut (as Kevin Nash, anyways) walking up to the commentary booth. He would go on to, at times, take the lead for the NWO. And he has absolutely zero similarities to Pentagon Jr. He, of course, gained his initial WWF fame as Diesel, former bodyguard to Shawn Michaels and eventual WWF Champion.
This is about building a 2018 NWO, and Pentagon Jr is perfect for this role. He's an ass kicker, can be any type of enforcer needed, and he's intimidating. He speaks better English than anyone ever gives him credit for, and we all know what he's capable of in the ring.
Even in 1996, we had enough access online to easily make the connection from Scott Hall's debut to Kevin Nash's. Pentagon Jr would be more of a surprise, which is needed in 2018. He's not a "former WWE talent" in the mold of Hall and Nash (or Rhodes), but he doesn't need to be. In fact, it's better that he's not.
There's one more reason to include Pentagon as the second guy: he's OVER. Like crazy over. Like one of the Top 5 most over wrestlers in the entire world.
Others considered: Kenny Omega (too obvious), John Morrison, and Brian Cage.
---
The Third Man: John Cena
You can't have the NWO without the third man, can you? Listening to 83 Weeks with Eric Bischoff, you'll learn that Sting and Hulk Hogan were under consideration to be the third man in the NWO. The modern day equivalent is basically Randy Orton and John Cena. In that time, Hogan was the obvious choice, and Cena is that here.
Randy Orton would be totally fine as the third man, but he's just like Sting in the fact that if he's the big reveal, it's not being talked about 20 years later.
John Cena is the Modern Day Hulk Hogan. He would have to deal with the same issues as Hogan in turning heel: the kids, the families, Make-A-Wish, merchandise sales, etc. It's not an easy call to completely turn your back on who made you.
But if this were to actually happen (and I don't see it ever happening), it has to be Cena. There is no other performer that can turn and make such an impact as John Cena.
Others considered: Randy Orton, Kevin Owens, and Sasha Banks.
---
Expanding the Crew
The NWO didn't stay at three members all that long. In total you had 45 members in WCW. You had tribes such as the Elite, the B-Team, Hollywood, Wolfpac, and 2000.
I'm not going THAT far, but we do have the chance to add some members that are of interest…
Kevin Owens  – the second turncoat (The Giant)
Shane McMahon – the office (Eric Bischoff)
The Young Bucks – the pest(s) (Syxx/X-Pac)
Andrade Almas – the mid-card guy (Buff Bagwell)
Zelina Vega – the manager (Elizabeth)
Dolph Ziggler & Drew McIntyre (the later additions)
Roman Reigns & Seth Rollins (the "now this is too much" guys like when Sting and Lex Luger joined)
---
What do you think? Tweet @ChairshotGreg and @theCHAIRSHOTcom using the hashtag #UseYourHead to share your three founding members of what would be the 2018 NWO!