Chairshot Classics: NWA-TNA Episode 13 – Talking and Tag Teams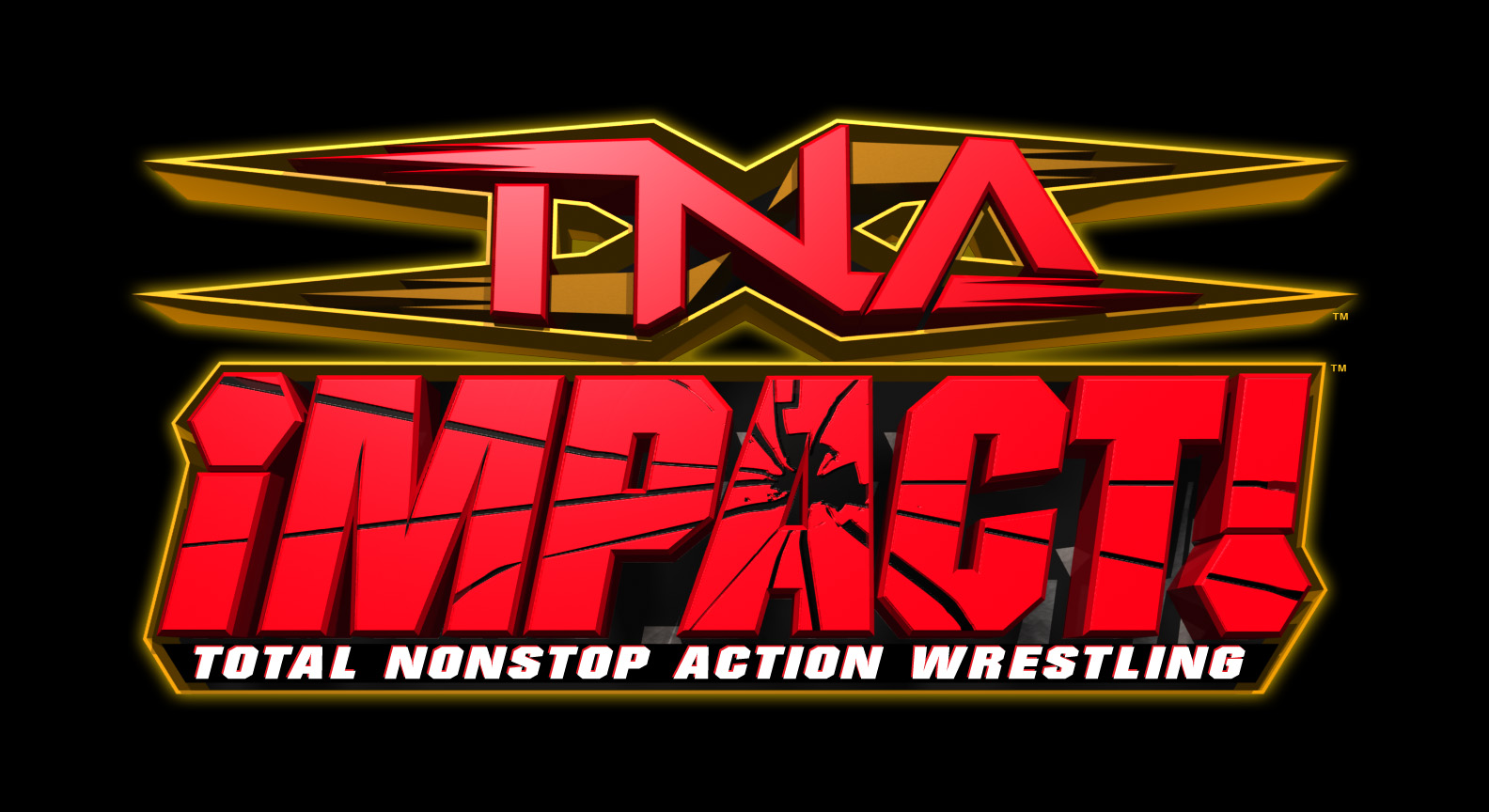 After a two week hiatus and nearly going out of business, TNA is back with all new action. We're going to crown new NWA Tag Team Champions, Jerry Lynn will have the chance of a lifetime against Ron Killings, Styles and Kash will face off in a dream match and much more! So let's see how things are going!
*-*–**-*-**-*-*-*-*-*–*-*-*-*-*-*-*-*-*-*-*-*-
Goldylocks welcomes us to the show and lets us know that we'll be having a Gauntlet for the Gold match to determine the new Tag Team Champions. Joining her is Scott Hall, who will be joining the tag team tournament. Hall's in a good mood and, unlike a lot of wrestlers, doesn't give Goldy crap when she brings up when things didn't go well for him. He says that he's not done with Jarrett, but right now, he's buzzed about the Tag Team Tournament because he's got a great partner to go for the gold with: Sean Waltman, aka 1-2-3 Kid/Syxx/X-Pac. Waltman looks great and like he's put on some muscles. Waltman apologizes for not wanting to talk to Goldy, saying that he and Hall have catching up to do.
(Take note other TNA wrestlers: You don't have to be a dick towards a woman to be cool!)
Tenay and West give us a rundown of tonight's card. I hate West's UGLY shirt. The crowd is jazzed about TNA being back. We're also getting a champion vs champion match: Jerry Lynn vs Ron Killings. If Jerry Lynn wins, he'll be TNA's first Triple Crown Winner. For some unknown reason, Dustin Diamond from 'Saved by the Bell' is going to be here. We're also hoping to find out who the masked Bullet is.
We see a video of Brian Lawler yelling at Goldy to not talk to him, even though she wasn't, because he's waiting on someone, who turns out to be Jarrett, who is not in the mood. He 'slams' his rolling suitcase into Lawler before anything really starts and tells him enough! He never touched Lawler's girlfriend. Jarrett seems to be genuinely trying to talk some sense into Lawler but Lawler isn't listening.
In real time, Jarrett's in the ring and he's done playing around. Jarrett's done with Bob Armstrong's BS, he's going to unmask the masked Bullet one way or another, or Bob's going to get his Depends beaten off. (Ew)
When Armstrong doesn't appear, Jarrett makes good on his threat. He manages to grab Armstrong but is waylaid by the Blank. After a brief brawl, the Blank, who is unsurprisingly revealed to be Brian Armstrong, aka, The Road Dogg Jesse James. What's the youngest of the Armstrong brood doing here? Well, for one, he doesn't appreciate Jarrett attacking his father, Bob, and for another, he blames Jarrett for the 'career suicide' Dogg performed when he walked out of WWE. Apparently, even joining DX and having great runs as tag champion, and Hardcore Champion wasn't enough and now Dogg is here to even the score. Jarrett seems even less impressed with this than I am. James also announces that he will find himself a tag partner and join Gauntlet for the Gold.
Backstage, Goldylocks is with two-thirds of the Flying Elvises and it seems that Sonny Siaki has had a change of heart. The last two weeks have shown him that it's not all about him and that the Flying Elvises will be part of Gauntlet for the Gold and that he's cheering for Jerry Lynn to capture the NWA Championship from Ron Killings.
AJ Styles vs Kid Kash: Kid Kash gets a minimal pop, as does Styles, which is odd, or it could be that the audio on my computer is bad. Styles cuts a pre-match promo, trashing Siaki's comments, saying that the only thing supporting Lynn is Lynn's jockstrap. Like last week, he promised Lynn that their issues aren't over.
This match was really good. Even though both competitors were technically heels, the match more than made up for it. There were plenty of high spots and plenty of mat wrestling. This match really had it all, depending on your tastes.
Styles would pick up the victory after a Styles Clash off the second rope. The crowd gives both guys a standing ovation for a really great match.
Winner: AJ Styles by pinfall.
Comment: I have a feeling this will be the highlight of the evening.
We go back to Goldylocks who is interviewing a familiar face: Marcus Bagwell, who was last seen walking out of TNA having relinquished his 'Buff' name after a disappointing loss in the first tag team tournament. When asked about why he was there, Bagwell said that 'Buff' Bagwell has gotten a lot opportunities, but he's here for a second chance and to show what Marcus Alexander Bagwell can do.
As he's talking, he's approached by Road Dogg, who was liking what he was hearing and offers Bagwell the chance he was looking for: Join Road Dogg in the Tag Team Gauntlet for the Gold. Bagwell accepts, and we have manly hugging. Isn't it lovely?
At ringside, Jeremy Borash introduces our celebrity guest: Dustin Diamond, aka, Screech from Saved by the Bell. Apparently, Dustin was involved in a celebrity boxing thing and now thinks he's the next Mike Tyson. He starts challenging people at ringside to a match before West puts for the idea Tiny, the Timekeeper, who is a big guy with no muscle tone. Tiny agrees and we've got ourselves a trainwreck…er, a match!
Backstage, Goldy has her hands full with the Hot Shots, who apparently aren't a part of the Gauntlet for the Gold Match. According to the Hot Shots, they, very generously, gave up their spot so younger guys could have a chance. According to Goldylocks, they aren't in because they're the 10th ranked team and didn't make the cut. The Hot Shots aren't happy with being exposed and storm off.  As they're leaving, Goldy is approached by Disco Inferno, who is looking for Brian Lawler. Goldy tells him that it's not her night to watch Lawler, so she hasn't seen him. Disco apparently missed the Outsiders' lesson that being a dick to women doesn't make you cool and insults Goldy before storming off.
Boxing Match: Dustin Diamond vs Tiny the Time Keeper
 This match is happening, not sure why. Three one minute matches, Marquis of Queensbury and all that. This was a trainwreck that Diamond won in less than a minute.
 Winner: Dustin Diamond by KO.
Comment: That happened.
Jimmy Rave/Wylde vs Ace Steele/CM Punk vs Hot Shots
Jimmy Rave and Wylde are out first to little reaction, as are Punk and Steele. Punk has bleached blonde hair. Hot Shots get no reaction either, despite their early 90s inspired tangerine tights. We get a little clarification on Goldy's comments: While Hot Shots weren't originally in Gauntlet for the Gold, if they win this Triple Threat Match, they will be in. The rules are a little odd, it's a Triple Threat, but whichever team is pinned is the only one that will be eliminated from Gauntlet for the Gold, the other two teams will advance.
This match was actually pretty good. I always like seeing future big stars when they're first starting out, even if it's someone I can't stand, like CM Punk.
Hot Shots lived up to their name as the arrogant heels of this thing, which ended up costing them after Rave hit his version of the Gory Special on Cassidy. According to the rules, Rave/Wylde and Steele/Punk both advance to the Gauntlet for the Gold.
Winner: Rave/Wylde, Steele/Punk.
Comment: This was one of those instances of making things overly complicated.
Chairshot Radio: Classic Shane Douglas Interview [072721]
ECW icon "The Franchise" Shane Douglas joins Greg DeMarco and Patrick O'Dowd for this classic interview!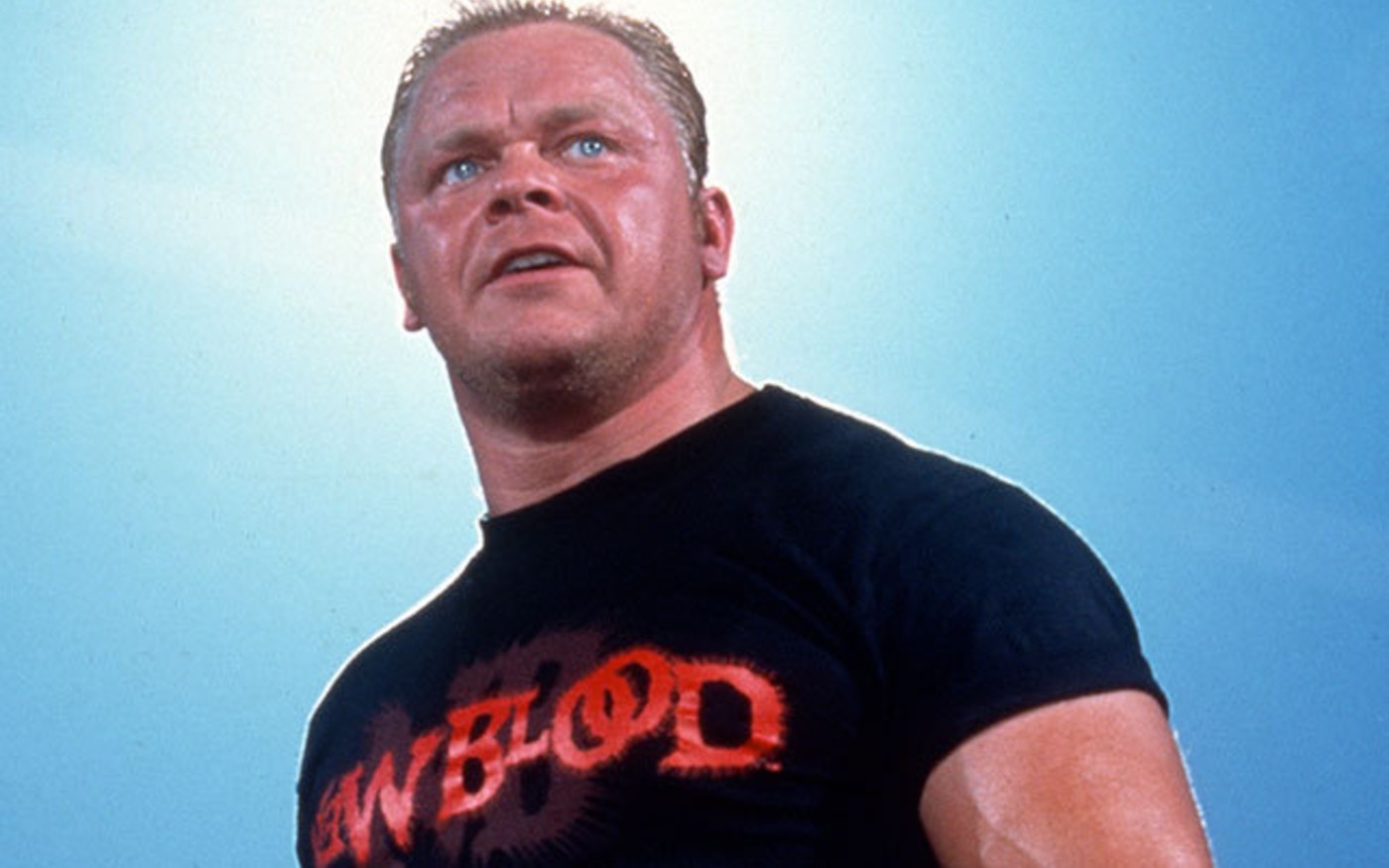 ECW icon "The Franchise" Shane Douglas joins Greg DeMarco and Patrick O'Dowd for this classic interview!
Powered by RedCircle
Today's hosts Greg DeMarco (@chairshotgreg) & Patrick O'Dowd (@wrestlngrealist) sat down with ECW legend Shane Douglas for an amazing 2012 interview that was slated for 10-15 minutes and went 45, all thanks to the engaging attitude of "The Franchise."
Shane talks about his relationship with Ric Flair and how it got there.
A discussion around Shane Douglas throwing down the NWA Worlds Heavyweight Championship, how it came to be, and how he really didn't want to do it.
Shane provides the background and details for his ECW reunion events (at the time).
All this and more with legendary wrestling figure "The Franchise" Shane Douglas!
About Chairshot Radio
The rebirth of Chairshot Radio will see a rotating cast of hosts delivering you a new show EVERY WEEK DAY. Sports, Entertainment and Sports Entertainment is the umbrella under which we seek to invade your earballs. So sit back, relax and LET US IN…
Your Weekly Chairshot Radio Schedule:
Monday – Patrick O'Dowd & Big Dave Ungar
Tuesday – Greg DeMarco and/or PC Tunney
Wednesday – Miranda Morales & Greg DeMarco
Thursday – Rey Cash & Mags Kirkby
Friday – PC Tunney
For the latest, greatest and "up to datest" in everything pro wrestling, sports and entertainment head to TheChairshot.com and remember to ALWAYS #UseYourHead.
About the Chairshot Radio Network
Created in 2017, the Chairshot Radio Network presents you with the best in wrestling and wrestling crossover podcasts, including POD is WAR, Women's Wrestling Talk, Chairshot Radio (daily editions), The #Miranda Show, DWI Podcast, the Babyface Heel Podcast, Badlands' Wrestling Mount Rushmores, The Outsider's Edge, Bandwagon Nerds, 3 Man Weave, Five Rounds, Turnbuckle Talk, The Reaction and more! You can find these great shows each week at theChairshot.com and through our distribution partners, including podcasting's most popular platforms.
---
The Chairshot Radio Network


Your home for the hardest hitting podcasts and radio shows!
Listen on your favorite platform!
iTunes  |  iHeart Radio  |  Google Play  |  Spotify
Listen, like, subscribe, and share!
---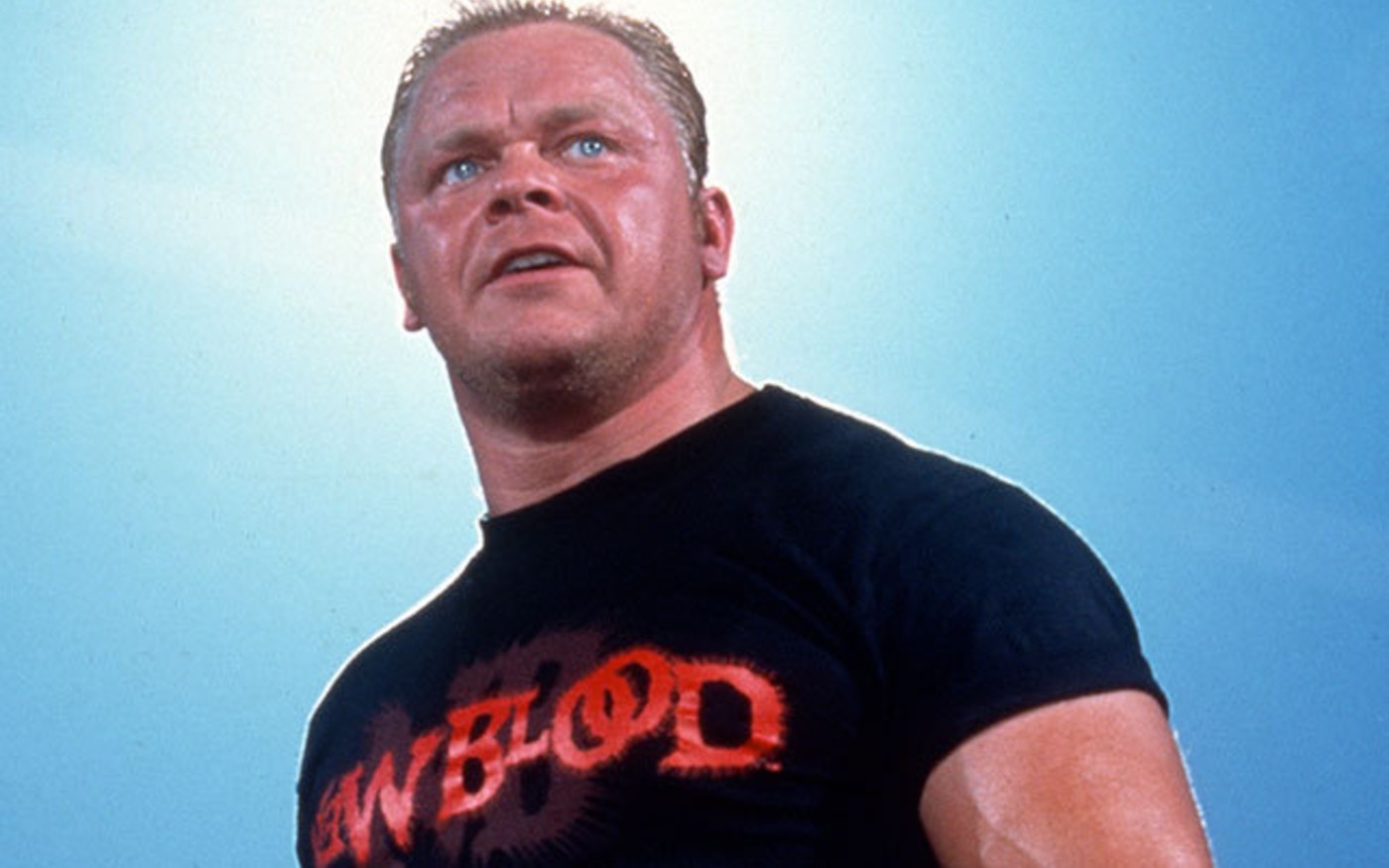 WWE's Top 50 Tag Teams – Was it Right?
Rob applies some of his genius in breaking down the hits, misses and which one WWE got exactly right on their Top 50 Tag Teams list. Check it out!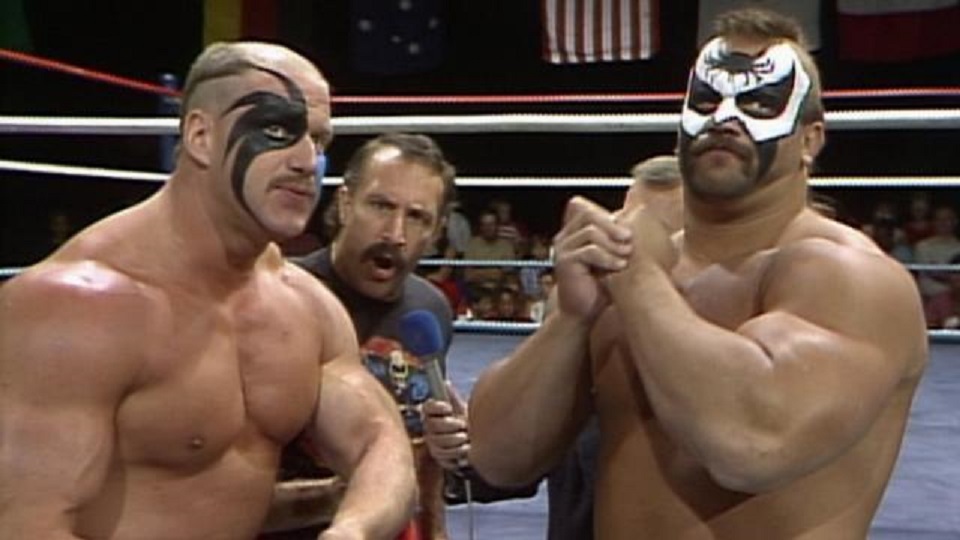 A few weeks ago the WWE began releasing their Top 50 tag teams in history, and now that the full list is out there I thought it would be a good time to reflect on it a bit.  Lists are subjective of course, but as is usually the case there were some choices made here that were flat out head scratchers.  Some too high and some too low.  And there was one in particular that was just right.  So to sum it all up in one question:
Who got robbed, who got hooked up, and who was just right?
Robbed:  The Usos
How could the number seven spot be a disservice?  Well, let's see.  Jimmy and Jey have been together longer than Edge & Christian (4), The Hart Foundation (3), and even the New Day (1).  They were in the WWE longer than The Legion of Doom (6), and the Dudleys (5).  And they have more titles than the LOD or the Harts.  They also have more memorable matches than the Harts or LOD did in the WWE.  And they assuredly faced stiffer competition than the LOD did during their time there.  When you add all that up you can definitely make a case for them being as high as number 2, and I'd say they should be no lower than 4th behind New Day, the Dudleys, and the Hardys.
Hooked Up:  The Legion of Doom 
Hawk and Animal are to this day my favorite tag team ever.  That being said, there is no way on God's green earth that their time in the WWF can be considered anything close to their best years.  By the time they arrived in the WWF in 1990 they were already past their peak as their best years were spent in the AWA, NWA, and Japan.  The only thing they did more in the WWF was win world titles (two vs one apiece in the NWA and AWA).  Putting them at number 6 is clearly a pander to old guys like me who saw them in their prime but trust me, I would have totally understood if they'd been like number 20 instead.
Speaking of guys who wore facepaint and all black…..
Robbed:  Demolition
As much as Hawk and Animal were my favorites, Demolition was the opposite.  Look, they were obvious knockoffs of the Road Warriors and as a big Road Warrior mark I was not here for them.  But that doesn't mean they didn't have the better WWF career.  In four years together they had three title reigns, which was unheard of at that time, including the longest reign ever until New Day broke it in 2016.  From WrestleMania IV through Summerslam 1990 Demolition held the tag team titles for 698 out of 883 days, 79 percent of the time.  But once Hawk and Animal finally came to the WWF their usefulness ended and they've been cast into the dustbin of history.  And while that was kind of the point of their whole existence it's not fair to these guys who beat every team in the division over a three years period to treat them as if they were together for six months or something.  Number 11 is just too low.
Hooked Up:  The Rockers
Putting them at 14 is clearly a nod to Shawn Michaels and his post Rockers career, because it damn sure can't be about what they did as a team.  In three and a half years they officially won zero championships and were basically a .500 team who were there to put over the top teams of the moment while getting enough wins to stay relevant.  Yes they were the most talented team of their time but they were never booked as more than guys to make someone else look good then lose.  Is that worthy of recognition?  Sure.  Is it good for being in the top half of the top 50?  Yeah.  But number 14, ahead of teams who won multiple championships?  Nope.
Speaking of which….
Robbed:  The Smoking Gunns
Billy and Bart Gunn were together for three years and won the tag titles three times, and they've seemingly been banished to the Shadow Realm because Billy went on to bigger and better things as part of DX and Bart made the mistake of winning the Brawl for it All.  They're listed at number 47 behind multiple teams who had fewer reigns and/or weren't together as long.  Should they be ahead of the Rockers?  I don't know about that but the gap should definitely be a lot smaller than 33 slots for sure.
Hooked up:  The Mega Powers
Another reward for two guys for their singles careers.  Hulk Hogan and Randy Savage are of course two of the biggest icons in wrestling history, but they teamed up in a proper tag team match a whopping two times.  That's it.  Need I say more?  To be honest they shouldn't even be on the list at all.
Robbed:  The Bar
In a little over two years Sheamus and Cesaro were champions 4 times between Raw and Smackdown, worked three WrestleManias and beat a Murderers Row of opponents – New Day, the Usos, Seth Rollins and Dean Ambrose, the Hardys – so putting them at 28 behind several teams that did less like the Steiners or teams that never really competed in the tag division like the aforementioned Mega Powers is a joke.
Just Right:  The New Day
Number one was correct.  Over ten times as champions across both Raw and Smackdown and they've faced everyone along the way from the Usos to the Bar to Harper and Rowan to the Hurt Business to Gallows and Anderson to the Lucha Dragons and more.  They've been in some of the most spectacular matches ever with those guys and the other teams like the Street Profits, Cesaro and Tyson Kidd, and the Shield.  They've been together for almost seven years now and became a big enough act to launch one of their members to a World Title victory at WrestleMania 35.  No tag team has accomplished more at any level as a unit in wrestling history, let alone the WWE.  When you sit down and really think about it there is no debate whatsoever.  This was the most important pick of the list and they nailed it.