Chris's IMPACT Wrestling Results & Report (9/6/18)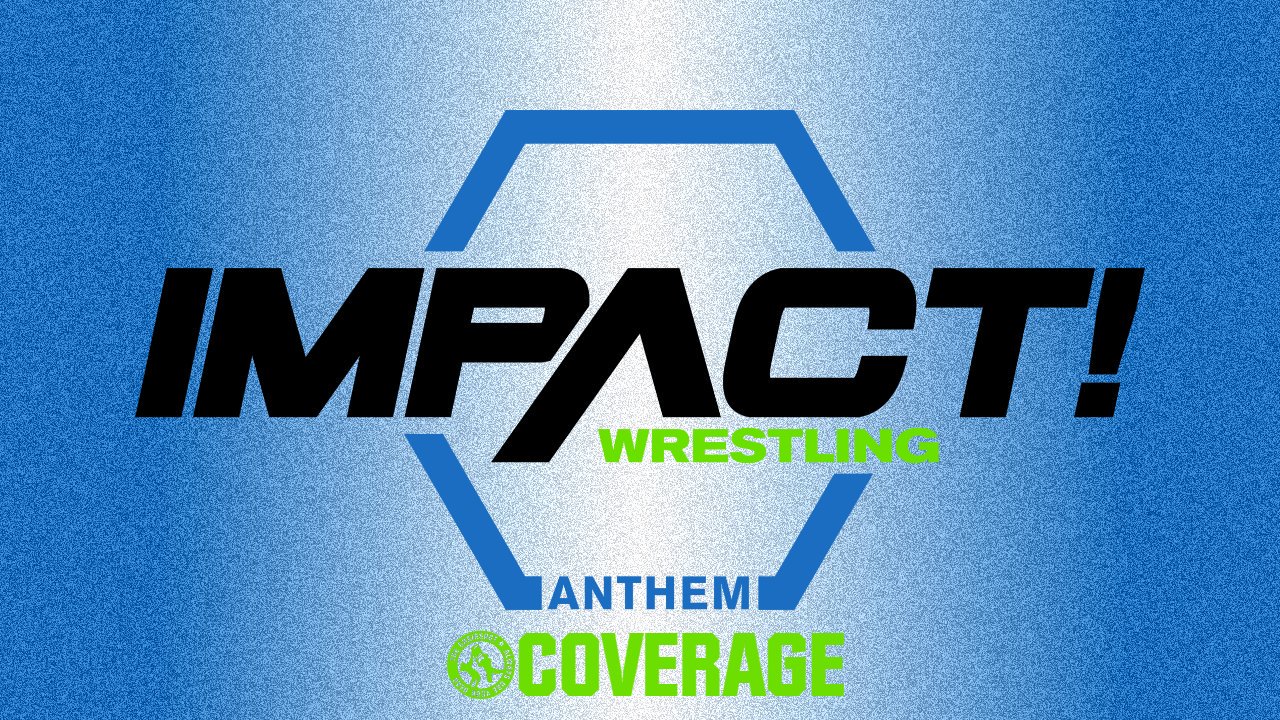 Join Chris Pinheiro for tonight's edition of IMPACT Wrestling!
---
Results
Petey Williams defeated Rich Swann – pinfall, Canadian Destroyer
The Desi Hit Squad defeated Joe Hendry & Grado – Gursinder Singh pins Grado, Sky High
Eli Drake defeated Stone Rockwell – pinfall, Gravy Train
Knockout's Championship: Tessa Blanchard(c) defeated Su Yung – pin fall, Buzzsaw
oVe & Sami Callihan defeated Ace Austin, Zachary Wentz & Trey Miguel – Callihan pins Austin, Doomsday Device Cutter
---
Play By Play
Video package recapping ReDefined last well starts us off tonight. Many questions will be answered TONIGHT!
Match One: Rich Swann vs Petey Williams
After their entrances, Matt Sydal's music hits and he comes out to join the commentary team.
Swann starts by dancing, and Sydal says he has a third eye, and It's begging to be opened.
Petey with a quick school boy for one, Swann laughs it off and they have a handshake. Standing switches, then Swann runs the ropes, does the flip over a downed Williams then a dropkick for one. Arm ringer, and a big right hand from Swann. Petey with a drop toe hold into the ropes and a dropkick to Swann's back. Petey sets Swann on the top rope and the cut away to the commentary table (for the third time this match). Swann hits a German throw from the Tree of Whoa, and they cut away again. Snapmare, and a kick to Petey's back, cover for one, into an arm bar. Hits a rolling slam, pops off, and into a rolling thunder splash that gets two.
Goes for it again, but gets dumped to the floor. Petey then hits a ropes into a hurricanrana on the floor. Tosses Swann in, hits a slingshot Codebreaker. Looks for the Destoryer, reverses, DVD attempt by Swann, reversed into a flatliner by Williams. Petey calls for the Canadian Destroyer. Reversed Swann into a school boy, kick to the face, misses in the corner, kick to the back by Petey, goes for a throw and Swann lands on his feet and delivers a crescent kick to the face. Snapmare out, into a springboard cutter, cover for two. Petey rolls him up into a Sharpshooter, Swann makes the ropes.
Cut away to the table again…
Jawbreaker by Swann and they exchange hands. Off the ropes and Swann hits a tilt-a-whirl hurricanrana. Goes for it again and it's reversed into a pop up powerbomb. Tilt-a-whirl by Petey then into a side Russian leg sweep and a cover for two. Swann hits a standing shooting star press for two, literally right after kicking out. Scoop bomb by Swann gets two. Cuts away to the table again…
Swann to the top, then thinks better of it. Kicks Petey on the outside, cartwheels down to the floor and hits another crescent kick to Petey's face. Swann hits a 450 splash off the apron, cuts back to the table and now Sydal is leaving. Swann goes to the top as Sydal tells him to "finish him" from the ramp. Swann misses the Phoenix Splash and Petey hits the Canadian Destroyer for the 1-2-3!!
Your winner: Petey Williams (pin fall)
After the match, Sydal talks to the camera.
We see Austin Aries, Killer Kross and Moose arriving, and we go to commercial.
**commercial  break**
Backstage we see Matt Sydal and Rich Swann. Sydal says Swann is suffering because he's attached to material things. Swann doesn't give a damn about enlightenment, tells him to stay the hell away from him
Back to the table, Matthews says we will find out why Moose did what he did last week tonight, and goes down the rest of the evening.
Match Two: The Desi Hit Squad [Rohit Raji & Gursinder Singh] (w/ Gama Singh) vs Joe Hendry & Grado (w/ Katarina)
Hendry has a new song called "Plutonic Love" explaining how he's in love with Katarina, but only as a friend.
Hit Squad attacks immediately, wiping out Hendry and Grado. Grado then turns the table, and tags in Hendry. Double team dance and elbow for two. Reversal into the ropes, Hendry gets a sunset flip for two, then a roll up for two. Arm drag throw for two. Hendry reverses a sleeper intona standing suplex on Rohit Raju for two.
Grado tagged in and hit a diving headbutt. Rohit with a right, then a kick, and a zig zag for two. Rohit hammers away and tags in Gursinder Singh. Grado fights back and is hit with a leg sweep lung blower for two. Punches and kicks in the corner, and Rohit tags back in. Moves to another corner, more punches. Misses a corner charge and Grado tags Joe. Clothesline's and a running knee, Singh off the top, crossbody is caught before Rohit attacks from behind. Hendry catches a cross body from him and Singh attacks. Hendry then picks up BOTH members and hits a fall away slam. Tags in Grado, corner splash, straps come down. Misses a corner senton, Hendry pulled off the apron, Rohit with a running knee, Singh with a sky high on Grado for the 1-2-3
Your winners: The Desi Hit Squad (pin fall)
After the match, Katarina gets a mic and berates Grado for always losing. Calls him clumsy and an embarrassment and says she has a surprise, she doesn't love him. Says she's in love with his best friend Joe, and kisses Hendry in the ring. Joe then asks "what part of plutonic love don't you understand?" Also says he's not angry with Katarina, he's just disappointed, calls her the embarrassment and she slaps the heck out of him and walks up the ramp alone. Hendry then comforts Grado.
**commercial break**
Recap of what just happened as we join Grado and Hendry backstage. Hendry said he had no clue, but he should have seen the signs. They apologize to each other and hug it out before going for ice cream
Chris Jericho cruise plug
Time for the GWN Flashback Moment of the Week – Bully Ray vs Jeff Hardy in a cage
They hype Mediacon 2018, IMPACT vs The UK, This Sunday on Twitch!!!
video package for Su Yung vs Tessa Blanchard, and Su has a casket with Tessa's name on it.
**commercial break**
Eli Drake comes out and rambles, says he has an opportunity for anyone who's looking for adventure. Out comes Stone Rockwell in his full Indiana Jones look. They ramble some more. Rockwell states his last adventure was on a train, Drake says he has a ticket for the Gravy Train, calls for a referee and we have a match. This segment took over five minutes, and almost nothing was said.
Match Three: Eli Drake vs Stone Rockwell
Eli attacks from behind, hits the Gravy Train for the 1-2-3
Your winner: Eli Drake (pin fall)
Eli talks little more smack on a mic before walking to the back.
Video package for the Bound For Glory television tapings in New York October 15 and 16
Fenix and Pentagon Jr. talk about how they're brothers, offers to team up with Brian Cage against oVe and Callihan if he really wants to hurt them.
**commercial break**
Backstage with Aries and crew when Alisha Edwards barges in yelling at Moose. Line of the night here as Aries tries to butt in and she tells him "you shut up and eat your damn banana!" Before slapping Moose. Aries calms the situation, says she needs to separate business and personal feeling, says they'll leave so she can calm down.
Match four, Knockout's Championship Match: Su Yung vs Tessa Blanchard(c)
Josh wonders where the Bridesmaids and the coffin that has Tessa's name on it are.
School boy by Tessa for one, and she backs off. Go behind and a switch, Tessa off the ropes, Su looks for the Panic Switch, Tessa escapes and hits a drop kick to the back of her head. Su puts on the bloody glove but Tessa rolls out before the claw can be applied. Tessa back in and she stomps away before driving Tessa into the corner, snapmare her out of it, then into a ground submission hold. Tessa escapes into a leg lock. Su fights out, then gets the claw before Tessa rains down punches, and into a surfboard. Tessa's shoulders were down for a one count before she released the hold. Into a corner, Tessa pulls her out into a pair of clothesline and a Saito Suplex. Dropkick gets two.
Tessa wips Su corner to corner before eating a boot. DDT off the top rope only gets two. Tessa rolls out of the ring and gets a chair.  Referee tries to take it, she tells him she does what she wants.  When she tries to renter, she's met with a dropkick, Su follows to the floor. Su sits Tessa in the chair, then removes her dress and cannonballs onto Tessa on the chair!
Su tosses Tessa back in, covers for two. Boot chokes Tessa in the corner, then leg chokes her on the middle rope. Su brings Tessa to the top rope, she fights back and hits a top rope cutter!! Both women down!! Crawls into a cover for two and a half!!
**commercial break**
We're back and Tessa is punching away at Su, charges with a corner clothesline, and they trade forearms and chops. Palm strikes from Su, who spiderdcrawls up the turnbuckles and smashes Tessa's face into the top buckle. Goes for the Panic Switch, Tessa reverses into the Buzzsaw for the 1-2-3!!
Your winner and STILL Knockout's Champion: Tessa Blanchard (pin fall)
Tessa then taunts Su before Su's music hits and the Undead Bridesmaids come out with the coffin. Tessa holds up the title as the Bridesmaids open the coffin on the ramp. Su attacks Tessa from behind and hits the Panic Switch. Su drags Tessa on the ramp and throws her into the coffin and closes the lid. Allie and Keira Hogan come out and double super kick Su and then pull Tessa out of the coffin. Tessa screams she doesn't need their help and taunts them with the title.
Video package of IMPACT! going to Mexico for television on September 13 and 14
Video package of oVe and the Lucha Brothers/Brian Cage story. Part way through, it cuts to the Karate Kid, back to the package, then back to the Karate Kid commercial… odd
**commercial break**
We see King now, who knocks on a door, enters to see Konnan sitting in front of a table with three men sitting behind it. The men refuse to shake King's hand and tell him to sit down. The Commission has called them together because the violence has gone too far. Konnan accuses King of not adhering to the code. King says they're stabbing him in the back, and he makes the most money for them. He did what had to be done and this is Konnan's fault for having the kid around. The Commission calls for a cease fire between the two groups until October 14 in New York City. A six-man Tag Team Match at Bound For Glory will finish the war once and for all!!!
Matthews and Callis hype what's coming up next week:
Kongo Kong vs Brian Cage, LAX in action, and The Lucha Brothers vs The Cult Of Lee!!
Match Five: Zachary Wentz, Ace Austin & Trey Miguel vs. oVe [Jake Crist & Dave Crist] & Sami Callihan
Austin has a trench coat and staff, looks like someone dressed as Gambit for Halloween…
oVe yells their own name at the crowd, to which they all reply "sucks"
**commercial break**
We're back and Callihan kicks Wentz in the face and oVe does a double dive over the corner onto the other two. Callihan goes for a powerbomb, Wentz escapes, ducks a clothesline, front flip springboard into a high knee. Wentz then does off the back of Callihan and dives onto oVe on the floor. Miguel then fakes a dive and hits Jake Crist with a hurricanrana on the floor. Austin is then stopped by Dave Crist who gets a crescent kick to the face for his troubles. Austin hits Dave with a blockbuster over the top rope onto everyone on the floor!!!
Wentz on the apron hits an enziguri on Callihan in the ring. Callihan answers with a pump kick and a lariat. Tag to Jake, they throw Wentz across the ring. Miguel in and eats a superkick, and another, and drops him in the rope. Dave then spikes him, Austin runs in, gets the same from Dave. Boots for everyone in the corner from Austin, then a huge springboard kick to Jake and a corner clothesline to Sami. Sami caught him, oVe both kick him in the head and Sami hits a twisting DDT. Dave puts Austin on his shoulders, Callihan puts Jake on his. Jake then hits a cutter off Dave's shoulders!!! Callihan then puts a knee on Austin's chest for the 1-2-3!
Your winners: oVe & Sami Callihan (pin fall)
oVe didn't learn their lesson before as they yell "O-V-E" to the crowd again, and again are answered with "SUCKS"
Callihan then picks up Austin and hits him with a stuff piledriver and Dave brings him a mic. He says without a shadow of a doubt they're the best trio walking the earth today. More O V E SUCKS call and response. Says feud with Pentagon and Fenix will never end. Wants to make it interesting, and if Cage wants to stick his nose in their business they will never, ever forget.
**commercial break**
Austin Aries' music hits and out he comes with Killer Kross and Moose. Time for an explination. Fans are chainting "douche" in the old Moose chant fashion.
Aries says people want to know why, hands the mic to Moose. "You sold out" chant. Moose starts by saying Eddie has everyone fooled and he's a fraud and selfish and Moose will expose him. Says he was there for Eddie every time, but where was Eddie when Moose was out with his concussion? Added only Kross and Aries checked on him, saying he can only be the best if he stops catering to all the idiots. He then thanks Aries for being the greatest man who ever lived. Aries then thanks Moose for listening to reason, and says Eddie failed because he was selfish. Aries says everything has changed and no one is taking the title from around his waste.
Johnny Impact comes out and says he can't say that and expect no one to come out. Aries then states, "and here you are… nobody!" Aries says he looks the part, but Aries IS the part. Impact then announces at Bound For Glory, it will be Aries vs Impact for the IMPACT World Title. Aries then sends everyone away and says let's go now. Impact won't fall for it, then plugs his movie. Aries restates the challenge for tonight, Impact then challenges Aries onto the ramp, or he can stay in the ring and prove he's not a man.
Aries charges and they fight on the ramp. Johnny holds his own until the numbers advantage becomes too much. Kross and Aries lock in their double submission while Moose fends off security. Aries gets two chairs, gives one to Moose, who places his on Johnny's head. Aries then she's his chair into that one to take out Impact and the heels stand tall in the ring again as we close the show!
Thats all for IMPACT! Wrestling this week, GOOD NIGHT FOLKS!!!
---
Always Use Your Head and visit the official Pro Wrestling Tees store for The Chairshot All t-shirt proceeds help support the advancement of your favorite hard-hitting wrestling website, The Chairshot!

---
Mitchell's NJPW AXS TV Results: Destruction in Hiroshima 2018!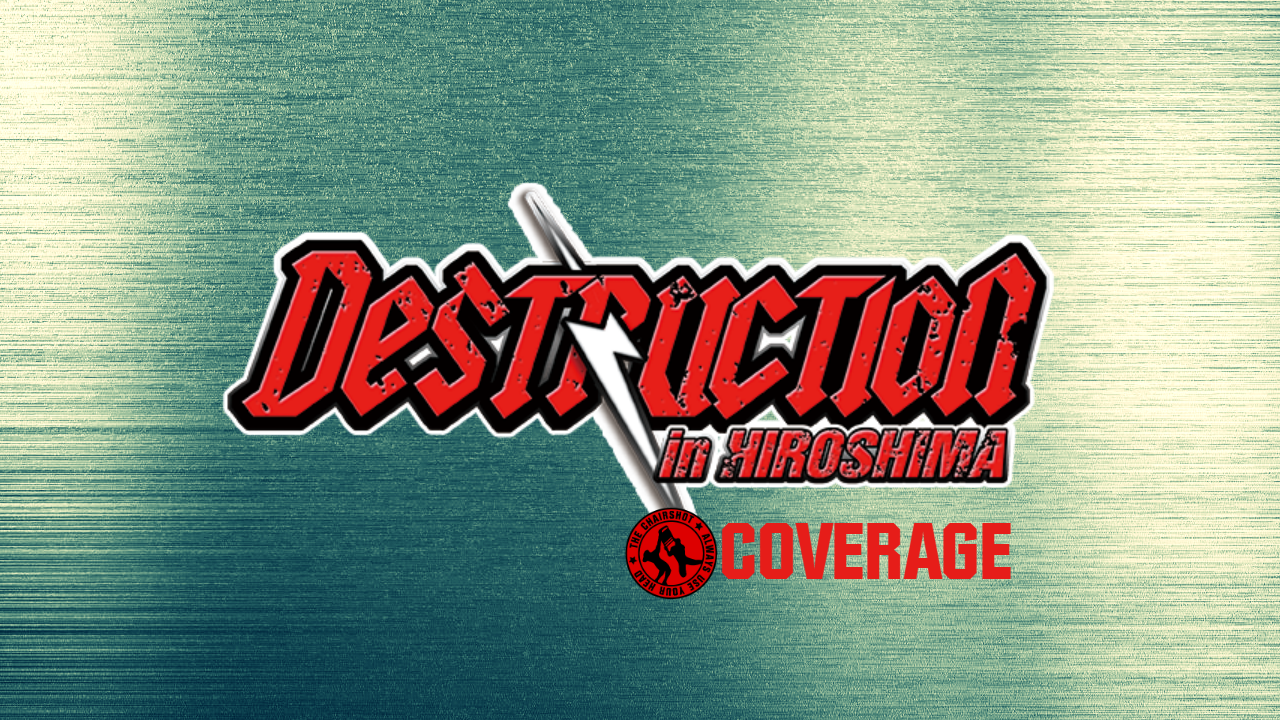 AXS moves on in its NJPW coverage by bringing us Destruction in Hiroshima! Does the Best Bout Machine hold on to his title against the Stone Pitbull?
This coverage of Destruction in Hiroshima will be as broadcast by AXS TV.
Gifs can be found at http://frentique.tumblr.com/
OFFICIAL RESULTS
Six Man Tag: Hiroshi Tanahashi, Togi Makabe & Tomoaki Honma VS Kazuchika Okada, Yoshi-Hashi & Jay White; Tanahashi, Makabe & Honma win.
IWGP Heavyweight Championship: Kenny Omega VS Tomohiro Ishii; Omega wins and retains the IWGP Heavyweight Championship.
PLAY BY PLAY
NJPW and AXS set the scene!
Kenny Omega continues his reign as the newest IWGP Heavyweight Champion after his epic 2 Out of 3 Falls match Kazuchika Okada. He has bested some of the best, such as The American Nightmare, Cody, at the G1 Special in San Francisco, and six straight victories in this year's G1 Climax tournament. However, things were changed when The Stone Pitbull looked to play spoiler. Tomohiro Ishii was no longer in contention for the G1 Climax 28 Finals, but he was more concerned about evening the score from the IWGP United States Championship tournament. Ishii defeated Omega in a toughly contested match, and that would ultimately cost Omega his spot in the G1 Climax finals. That victory has earned Ishii his shot tonight in Hiroshima, but will he be able to repeat his upset performance? Or will the Best Bout Machine break the tie and retain the title?
Six Man Tag: Hiroshi Tanahashi, Togi Makabe & Tomoaki Honma VS Kazuchika Okada, Yoshi-Hashi & Jay White!
There is much tension within the Chaos trio as the Switchblade has made it clear he wants to take control of the faction away from The Rainmaker. Can White and Okada get along, with the Head Hunter stuck in the middle, against The Ace, the Uncaged Gorilla and the "Innovator of Lighttube Death Matches"?
NJPW and AXS jump into this match as it is in progress. White tags in off Okada and chops away on Honma. He whips him corner to corner then chops Honma off his feet. White taunts Honma then brings him up, but Honma chops back. White elbows Honma's neck and tries to suplex, but Honma blocks. Honma goes to suplex White but White reverses and chops him to a corner. White runs in but into a boot, and Honma runs out for a leaping shoulder tackle! Fans fire up for Honma as he crawls for his corner. Hot tag to Makabe, who runs White over with a shoulder then barrels into Okada. Yoshi-Hashi slips in to kick and run, but into a powerslam! Hashi exits while Makabe corner clotheslines White. Makabe climbs up to throw hands but White slips out underneath. White tags Okada in so he can get away.
Okada comes in but Makabe is on him with big forearms. Makabe whips Okada corner to corner then hits a corner clothesline. Makabe climbs up and gives corner punches, all the way to 10. He goes to Northern Lights but Okada fights it off. Okada runs but into a big lariat! Cover, TWO! Makabe brings Okada up but Okada resists, countering with a back drop. Okada runs in corner to corner for the clothesline, then hits a DDT! Cover, TWO! Okada drags Makabe up and wants the gut wrench but Makabe fights it. Makabe and Okada both club each other, but Okada gets the edge. Okada runs but ducks one clothesline to get the other! Both men are down, and fans rally up. Hot tag to Tanahashi!
The Ace hits Hashi and White, then focuses on Okada. Tanahahsi runs, but into the gut wrench! He turns it around to hit the swinging neckbreaker! He keeps moving as Okada stands, to bring him down with the slingblade! Cover, but Hashi breaks it. Makabe tosses Hashi out and Tanahashi gets moving again. Tanahashi climbs up but Okada dropkicks him! Okada drags Tanahashi off the top rope, still wanting the Tombstone. Tanahashi slips off to rock Okada with a palm strike! Tanahashi runs but into a dropkick! Fans rally up and Okada tags in Hashi. Hashi runs and hits the blockbuster! He hits Makabe and Honma then runs back at Tanahsahi for the chop in the corner. But White wants him to use a chair now? Hashi refuses, and Tanahashi hits White! Tanahashi gets Hashi in the dragon screw!
Honma hits Okada and then Makabe comes in. They and Tanahashi rally on Yoshi-Hashi with a corner dropkick, and feed to the double clothesline sandwich! Honma drops the headbutt! Tanahashi heads up top but White dumps him down! Makabe and White exit and get into a fight with White while Yoshi-Hashi gets up. Hashi runs but into a full nelson. He denies the dragon suplex, but Tanahashi wants the straitjacket. Okada runs in to save Hashi, and then Hashi runs. Tanahashi boots Yoshi-Hashi away, then elbows Okada. Yoshi-Hashi still comes back to grab Tanahashi, and Okada runs in. Tanahashi ducks, Okada's boot goes into Yoshi-Hashi! Tanahshi small packages while Makabe trips Okada, Tanahashi's team wins!
Winners: Tanahashi, Makabe & Honma, Hiroshi Tanahashi pinning
Taguchi Japan makes it a victory against Chaos! And Chaos's trio isn't in a good move over it. Yoshi-Hashi won't let Okada console him, and White gets in Okada's face about the loss, too. With his faction so against him here, does Okada have a chance of keeping control? And what of his shot at Tanahashi's IWGP Heavyweight Championship Wrestle Kingdom match contract?
Backstage interviews.
Jay White can't understand why Chaos follows Okada. Okada ended up kicking Yoshi-Hashi square in the face and cost the team that match. The two of them were in there with that "old man" Tanahashi, but couldn't do what White did by himself during the G1 Climax. White says it is Okada's fault. Okada boots his friend Yoshi-Hashi in the face, for what? Is Okada angry that White beat him? Is Okada taking his anger out on Chaos? Okada shouldn't bully someone who was on his side this whole time like that. The rest of Chaos should look at that and realize who they're following. Clearly the Switchblade sees circumstances his own way, but will he be able to manipulate the rest of Chaos into seeing it the same way?
IWGP Heavyweight Championship: Kenny Omega VS Tomohiro Ishii!
The Cleaner won against the Stone Pitbull to become the inaugural IWGP United States Champion, but the Pitbull won to be the first loss on the Cleaner's G1 Climax 28 record. Now they will have a tiebreaker with the title on the line! Who will win the third match in this hard-hitting trilogy?
The introductions are made, Red Shoes shows Ishii the belt, and we begin! Fans are immediately thunderous for both men and Omega makes sure Ishii hears it. Ishii steps closer to Omega, and Omega backs up until he ends up in his corner. Ishii takes a step back, and Omega comes out for a furious tie-up! They push each other back and forth, and end up breaking. The fans applaud as Omega and Ishii go again. Omega gets a headlock and grinds Ishii to the mat. Ishii gets back up and pries at the hold. Omega holds on, so Ishii powers out. Omega and Ishii collide but neither man backs down. Ishii dares Omega to go again, and Omega does, and they collide again. Again, neither man backs down, so Ishii dares Omega to try a third time. Omega looks to go, but he instead rakes Ishii's eyes.
Omega rakes Ishii's eyes again, then runs, to collide shoulders. Ishii staggers back but rebounds to run Omega over! Ishii runs and things speed up, but Ishii holds ropes to fake out Omega. Omega still boots Ishii, then runs. He dodges Ishii but Ishii dodges back. Omega boots Ishii's lariat down, but Ishii blocks the V-Trigger. Ishii runs into a drop toehold, Omega runs but Ishii evades the dropkick! Fans fire up as we have a stand-off. Ishii and Omega grind foreheads, then start shoving. Omega throws a forearm, but Ishii comes back with one. Omega gives another forearm, but Ishii comes back with another. They go back and forth, forearm for forearm, until Omega kicks low. Omega wants the DDT but Ishii slips out to throw another forearm. Omega retaliates with a forearm, and we're back to forearm for forearm!
Ishii hits, Omega hits, repeat, until Omega kicks Ishii again, and gets the DDT! Ishii crawls to ropes and Red Shoes checks on him. Omega brings Ishii up to kick him in the back, then sits him up for another kick. He brings Ishii all the way up and turns him, for the neckbreaker! Cover, TWO! Omega drags Ishii around for a rear mount and chinlock. Ishii endures, even as Omega shifts to a half came clutch. Ishii seems to just egg Omega on, so Omega puts him down to stomp him out. Omega grimaces as he drops double ax handles on Ishii. Ishii sits up so Omega kicks and clubs him. Omega brings Ishii over to bump him off buckles, but Ishii just fires up! Omega throws more forearms, then bumps Ishii on buckles again. Ishii continues to come back, so Omega bumps him off another buckle.
Omega stands on Ishii's back to choke him in the ropes. Red Shoes counts and Omega lets up at 4. Omega brings Ishii up to throw more forearms, then whips corner to corner. He runs in and hits a big back elbow. He keeps moving but runs into Ishii's powerslam! Ishii has evened things with Omega while we go to break.
NJPW on AXS returns as Ishii and Omega stand. Ishii chops Omega at the ropes again and again, then throws forearms into the mix. Forearm, chop, repeat, then Ishii whips. Omega reverses and fireman's carry, "You Can't Escape!" Rolling senton is a bit rough because Ishii is no light man, but Omega still gets up to moonsault! Ishii rolls out of the way so the moonsault flops! Both Omega and Ishii stand up slowly, but Ishii gets running, only to run into Omega's huricanrana! Ishii rolls out of the ring but Omega takes aim. The Terminator Drums begin and Omega rises. Omega builds speed, to FLY! Direct hit and down goes Ishii! Omega brings Ishii up and into the ring, then slides in to build speed, Kotaro Krusher!
But Omega doesn't go for a cover, he locks and loads, but Ishii gets right up in that finger gun. Ishii fires forearms off, then runs, but into a boot! He's right back up and he clotheslines Omega out of the ring! Ishii pursues and drags Omega up, to whip him into railing. Ishii chops Omega around the ringside area, and even against a post. Omega chops back, and now they brawl. Ishii forearms, Omega chops, Ishii chops, Omega chops again. They continue to trade sharp, echoing chops, but then Omega decides to clear an announcer table. Ishii stops Omega and whips him at railing, but Omega stops himself. Omega mule kicks Ishii then goes to springboard off the rails, but Ishii catches him into an electric chair! Ishii then tries to fold Omega, perhaps steal One Winged Angel, but Omega fights out.
Omega clubs Ishii on the back, brings him over, but it's Ishii who snap suplexes Omega to the floor! Both men are down, but Red Shoes is letting them fight. Ishii gets Omega up and into the ring, but Omega dropkicks him back out. Omega takes aim again, builds speed and hits a wrecking ball dropkick! Ishii is sent into railing, but Omega keeps on him. Omega dumps him over onto that cleared desk, then continues where he left off. He clubs away on Ishii, even throwing monitors on him, before going back in the ring. Omega aims from a corner, springboards himself, and hits a DOUBLE STOMP! Omega cracks the table with Ishii's body while Ishii clutches his chest. Red Shoes checks on both men but they're somehow okay to continue.
Omega mocks Ishii while he makes his own way back to the ring. He'll leave Ishii to the mercy of the 20 count as Red Shoes starts. Fans rally for Ishii, and he stirs at 8. Ishii drags himself over the railing at 10, but still crawls. The count passes 15, then 17, but Ishii's in at 19! Omega says he'll finish this, as he brings Ishii up. Aoi Shoudou brainbuster! Ishii rolls to ropes for safety, but Omega still says BANG! Ishii avoids the V-Trigger but Omega fights the waistlock. Omega swings but ends up in a saido suplex! Both men are down but fans are rallying up. Ishii sits up but Omega follows. Ishii chops Omega in a corner, and chops and chops! Omega chops back but Ishii doesn't flinch. Ishii chops and Omega is again in the corner.
Ishii is chopping high on the chest, almost getting the throat! Red Shoes reprimands Ishii, so he stops that. Ishii whips Omega but Omega reverses. Ishii still barrels out to blast Omega to the corner with his shoulder! He brings Omega up, powerbomb lift, and the BIG powerbomb! High stack cover, TWO!! Omega survives but Ishii runs. Omega dodges the sliding lariat, then chops Ishii. Ishii felt that one, but he still comes back. Omega boots Ishii to a corner, then runs in. Ishii dodges but runs into a boot. Omega's up but Ishii hits him with a forearm. Ishii and Omega brawl as Ishii climbs. Omega kicks but Ishii forearms. Omega gets more kicks in, then brings Ishii up for a slap! He stomps Ishii down, but Ishii grits his teeth as he comes back up. Ishii headbutts outta nowhere!
Omega is dazed but Ishii climbs up to join him. Ishii wants it, and gets the SUPERPLEX! Cover, TWO!! Omega survives, but Ishii is not deterred. Ishii waits for Omega to stand, then runs, but omega ducks to get the German Suplex! Ishii's right back up to give Omega a German Suplex! Omega stands up, but he's a bit wobbly. Ishii clubs him in the back, then German Suplexes again! Omega lands on his feet! V-Trigger outta nowhere! Both men are down, but fans are fired up again. Red Shoes checks on them as they stir. Omega sits up first, then stands. He brings Ishii up but intercepts him with a forearm. Omega throws more forearms, and Ishii kneels. Omega keeps going, but now Ishii grows stronger! Ishii takes a forearm, gives a forearm, but runs into a roaring elbow. Ishii swings but ends up in a Snap Dragon Suplex!
Omega stands, runs, V-Trigger! Ishii rebounds to his feet, and Omega lifts in the electric chair. Ishii fights out and gets the dragon sleeper, but Omega counters into a brainbuster! Cover, TWO!! Ishii survives while we go to break.
NJPW on AXS returns as Omega stands up. He sits Ishii up, for a point blank V-Trigger! Then another! Omega grins as he keeps Ishii up, but then Ishii falls over before Omega can get the third. Omega drags Ishii up, holds him in place, and gives that next V-Trigger. Ishii crawls to a corner as Omega backs away. Omega runs in to V-Trigger Ishii in the back of the head! Omega drags Ishii up and onto the top rope, then climbs up to join him. He has Ishii in the full nelson, but Ishii resists. Omega clubs away on his back with palm strikes, but Ishii headbutts backwards! Omega staggers away and Ishii turns around, but into a chop. Now Omega double underhooks on the top rope, but Ishii still resists. Ishii sends Omega back down, but Omega jumps to V-Trigger!
Omega climbs back up, turns around, and brings Ishii up in a fireman's carry. Ishii fights again, and stands, for a SUPER STEINER!! How rare for Ishii to fly like that! Omega crawls away but Ishii runs in corner to corner for a big clothesline. Ishii keeps going but runs into boots. Omega boots again but gets a headbutt for it! Ishii fires up and declares that belt is his! He sits Omega up, copies the finger gun, and runs in for a a V-Trigger?! Ishii keeps going to run him over with a lariat! Cover, TWO!! The Pitbull hasn't put the champion away just yet! Ishii drags Omega up, suplex, but Omega slips out. Ishii headbutts, then runs, but into a leaping lariat! Omega drags Ishii up fast, into the Electric Chair, but Ishii slips out to suplex. Omega slips out, REVERSE-RANA!
Both men are down again but fans are loving it. They rally up for both men while Red Shoes checks on them. Ishii drags himself up on the ropes, but Omega crawls to the far side. They both stand and stagger over to each other. Omega throws a forearm, Ishii gives one back. Again these two go back and forth. Omega wobbles but still comes back. Ishii finally feels some of those hits, and Omega gives him a swift palm strike. Ishii fires off forearms from both sides, but Omega again palm strikes! Omega ducks the enziguri, and gets the Snap Dragon! To V-Trigger! Cover, TWO!! Omega refuses to stop, and he brings Ishii up again. Electric chair, the fold, but Ishii fights with elbows. So Omega pops him into the Croyt's Wrath German Suplex!
Omega aims, runs, V-Trigger! But Ishii comes back with a lariat outta nowhere!! Fans are reaching a fever pitch as these two keep going. Ishii sits Omega up, runs, and hits the sliding lariat! Cover, TWO!! Omega still lives and Ishii can't believe it! Ishii still has more to give, though, and runs, but into another V-Trigger. Omega runs but into another lariat. Ishii runs and Omega follows, but Ishii just stops and gives him another lariat! Ishii drags Omega up, but Omega gut wrenches for a quick piledriver! Cover, TWO!! Ishii survives and Hiroshima is thunderous again! Omega slowly stands, and he brings Ishii up again. He stands Ishii up against ropes, pulls down the knee pad, and runs, for a BIG V-Trigger! Omega tumbles out of the ring but gets back in, for another V-Trigger!! Cover, ONE?! The insanity!
Ishii is floundering, and Omega gives him another V-Trigger! Yet Ishii still enziguris Omega! Ishii blocks the next V-Trigger, but then Omega comes back with another. Omega double underhooks for the butterfly driver! Cover, TWO!? Ishii's head really must be stone to endure all this. Omega takes a moment to catch his breath as the fans build to a rally. He runs again, and hits another V-Trigger! Then the electric chair, ONE WINGED ANGEL! Cover, Omega wins!
Winner: Kenny Omega, by pinfall; still IWGP Heavyweight Champion
Finally Omega finishes Ishii! Omega retains in his second defense, and settles the score with the Stone Pitbull. We'll return with the celebration and more after the break.
NJPW on AXS returns and Omega stands back up to have his hand raised. Kota Ibushi joins him in the ring and puts the belt on Omega. Ishii flounders his way out, needing the help of the Young Lions to make his exit. Omega looks to him with a nod, showing that Ishii certainly has Omega's respect. When and where will the Pitbull be back for another shot at the title?
As for Omega, he takes to the mic. In Japanese, Omega says that "Ishii-san, it feels like we still have unfinished business." But what else? When Omega became champion, he thought it meant he was the strongest. That he's the best, THE greatest in the world. But the truth is a bit different. The truth is, Kota Ibushi is the reason Omega is the best. Omega told Ibushi back at Osaka-Jo Hall, that "whenever or wherever, I'll be ready." Ibushi takes the mic now, and tells Kenny that they'll make good on their promise.
Yes, they made a promise. That no matter where, no matter when, "The Golden Lovers will keep fighting with the same heart and emotion." Being the Golden Lovers means more to them than just belts. But this is all for now, so thank you for being here. As always, but in Golden Trigger style, "Good Bye, MWAH, and Good Night, BANG!" What promise do the Golden Lovers mean? When and where will they make good on it?
Backstage interviews.
Omega makes this simple: "I am pro-wrestling." He's the face of pro-wrestling. He thought that meant he was the best by far, but he's heard what Hiroshi Tanahashi had to say about his own ideology. Omega thought Tanahashi meant all of NJPW. Ishii is different than Tanahashi, Okada is different than Tanahashi, Tetsuya Naito is different than Tanahashis. They're all different, and special in their own way.
In fact, the only thing wrong in NJPW is Tanahashi's "old guard attitude" and close-minded heart. Tanahashi got lucky in the A Block. Omega was so close to using that mic to dare Tanahashi to have their title match here instead of at Wrestle Kingdom. But until then, good bye and good night, BANG! Though the Ace and the Cleaner are still months away from their WK13 match, things are already growing personal! Will Tanahashi be able to hold onto his contract briefcase? Will Omega be able to hold onto the IWGP Heavyweight Championship? Or will one of them lose their prize before Wrestle Kingdom ever arrives?
---
My Thoughts:
A really great night here for NJPW. With AXS airing Fighting Spirit Unleashed before this, there was a lot of this that was clear, but it was still great to watch. Chaos continues to fracture, and Jay White makes stronger moves towards taking control away from Okada. Of course, from FSU, we know he's also after the IWGP Heavyweight Championship match contract. Perhaps White's greed will be his downfall, but things could easily go his way and we suddenly have The Switchblade leading Chaos while aiming at Omega's title. And it is still Omega's title after that amazing match with Ishii.  Their G1 Climax match was itself very physical, but match did great to build on that. FSU gave us a hint that the Golden Lovers' promise was to battle 1v1 for the title, and we might still get that down the road, but the wait will be worth it.
My Score: 8.7/10
---
Always Use Your Head and visit the official Pro Wrestling Tees store for The Chairshot All t-shirt proceeds help support the advancement of your favorite hard-hitting wrestling website, The Chairshot!

---
(NOAH) WEEKLY NEWSLETTER VOL.4 ~ 5TH OCTOBER 2018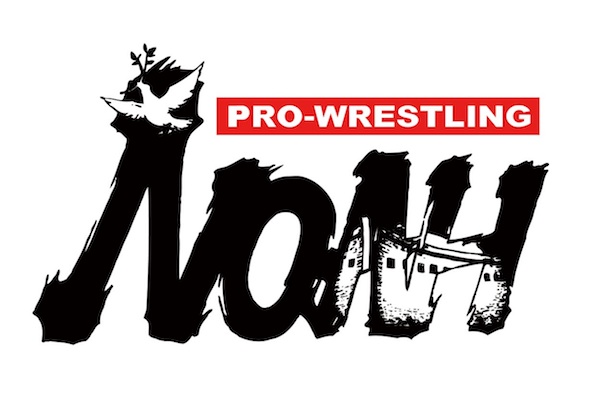 CURRENT TOUR RECAP
Noah have had excellent attendances recently, bad weather, transport difficulties and a weekday show, have not kept people away. Korakuen might not have been sold out for the final, but it was a damn good result for a Thursday night with the majority of people making a mad dash across Tokyo to get there after work.
Hopefully, the fans dedication to seeing Noah and their willingness to battle through Typhoon weather (the event on the 30th September was fast tracked because of it and fans were warned that the show might be cancelled half way through due to the weather), rush hour traffic on a weekday and face resultant travel difficulties, will make the network consider just what they are missing.
Naomichi Marufuji missed the last two nights of Global Junior League as he was appearing in WRESTLE-1 and then Kansai Pro, but he was back for the 4th October.
The GHC Heavyweight match signing took place on September 29th 2018 at Yokohama Radiant Halls. Nakajima appeared with the usual smirk, and refused to answer any questions and when prompted to speak, sat with an eerie grin on his face like he found the whole thing very funny. Takashi Sugiura (who arrived wearing the tired expression like that of a father that has been called too many times to the Principals office over the misbehavior of his son), told him and everyone else that the smile would be wiped off Nakajima's face when he got repeated elbows in it on the 4th October. That evening the veterans were obliterated by the "young people" as Yokohama went wild, Nakajima's comment on the match was, "Oh, that was fun".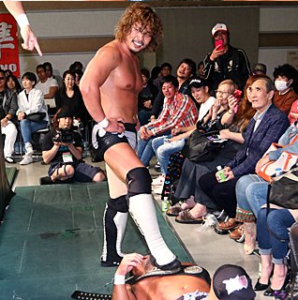 The clash on the 30th September, however, was very different. The battle damaged endoskeleton inside Takashi Sugiura rebooted itself, and Nakajima caught a beating (seriously, half the time Sugi looked like he was going to put him over his knee). In a very short match Sugiura caught Nakajima with the Olympic Slam, the ref counted three, and Sugiura continued battering on him until the ref pulled him off, and he stood with his foot on him as Nakajima had done to him, before Nakajima was carried off on the back of the Revolutionary Hero who was watching at ringside. Sugiura later said that Nakajima was like a fly who "fled when I tried to crush him", and vowed to crush him at Korakuen Hall.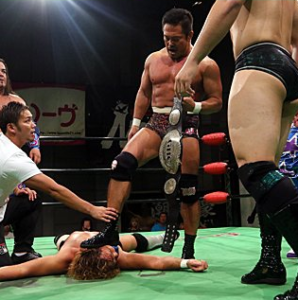 On the 4th October, evidently learning nothing from the 30th September, Katsuhiko Nakajima came strolling out to the ring, big smirk on his face, sinister new ring robe with faux wolfskin and sinister black pants, boots and kneepads. As soon as the bell rang, he lay down on the floor, resting his head on his hands and with his elbow bent, looking as if he were posing for a suncream or speedos advert.
Sugiura was not impressed.
It was a brutal match with kicks, elbows, slaps and slams (Sugiura did the turnbuckle brainbuster and held it for twenty seconds), and at one point Masa Kitamiya got involved which earned loud boos from the crowd, especially as Nakajima was using a wooden bar to choke Sugiura with. Eventually, Sugiura seized the chance for the ankle lock, and even bit into Nakajima's boot.
It was too much for Nakajima, and he tapped out.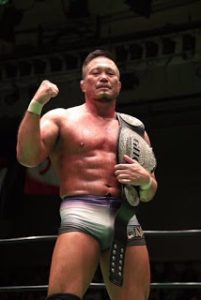 Afterwards most of the competitors for Global League got into the ring, (aside from the veterans that was, and those who were seconding Nakajima and the two who are coming in from outside promotions), and started yelling at each other and pointing fingers. Nagai got on the microphone first and said that the Hooligans were gunning for the GHC Heavyweight too, Kiyomiya told them that they would have to go past him first (Sugiura later said in an interview that he doesn't consider Kiyomiya a challenge, as he couldn't get past Kenoh to qualify for the number one contendership, so that's one down for him), and Sugiura told them all to keep their pants on, the league starts on the 30th October, and so "all you youngsters, you had better start practicing".
Naomichi Marufuji said he was going to finish this nonsense of The Hooligans on the 4th October, being too tired to deal with a "bald octopus and his worthless friends", so he made this picture of them asking them to turn up to the event like this (Marufuji seems to share Sugiura's obsession with bald people, and told Nagai to either grow hair down to his shoulders or get a wig if he wanted a title shot).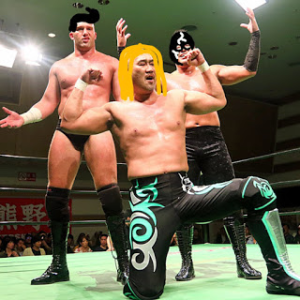 Nagai is not impressed by being called "a bald Octopus" and vowed to make Marufuji "regret the words you spewed".
On the 4th October, Naomichi Marufuji & 50 Funky Powers clashed with The Hooligans, who were more interested in attacking Marufuji than they were Saito, and he took the brunt of things in the match. Afterwards, The Hooligans (Cody Hall and Maybach Taniguchi holding up the belts) stood over them and unfurled their Hooligans flag.
Marufuji has to now give them a title shot, (although he says he is only doing it to crush them), and the two teams will meet in Kobe on the 14th October, before that Naomichi Marufuji and Maybach Taniguchi will have a rare singles match on the 7th October, with Akitoshi Saito facing Cody Hall.
Daisuke Harada faced off against his nemesis, Kotaro Suzuki on the 29th September in a very tense match, which ended with Kotaro Suzuki with the win. He stood over the fallen Daisuke Harada and said that he was going to "shine up that rusty belt" (I think he may also have called him a "Class A War Criminal", which seems a little extreme).
YO-HEY (watched by Kotaro Suzuki and Yoshinari Ogawa) faced Ikuto Hidaka for the semi-finals. YO-HEY seemed to have picked up a knock the knee during the match, (which Hidaka exploited), but he held on in there and refused to quit. The clock ticked away, near falls followed near falls, and then Hidaka locked in the Shinken Capture.
YO-HEY refused to quit.
The clock ran out and YO-HEY was awarded the win, which meant that he now had two jobs; to win Global Junior League and more importantly, to defend the honor of the Noah juniors against Kotaro Suzuki.
The showdown came on the 4th October, between the man who was not Noah born, but yet had the majority of the crowd behind him seeing him as representing Noah, and the man who is Noah born, but yet walked out of Noah, and therefore isn't considered to be Noah anymore. The match was harsh with a lot of near falls which kept the crowd on the edge of their seats, but Kotaro Suzuki prevailed, and won Global Junior League 2018.
RATELS were at ringside and attended to YO-HEY, when he was rolled out of the ring, YO-HEY could be seen putting his palms together to bow and apologizing to Daisuke Harada.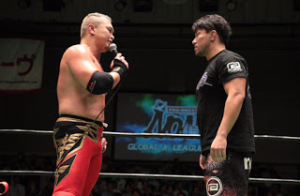 After the match Kotaro Suzuki challenged Daisuke Harada. He later said he didn't want the belt, but he had a plan for it, and he was bringing excitement to a division whose guys were bored and stuck in a rut.
All poor YO-HEY could say was "I'm sorry…I'm sorry".
Junta Miyawaki is still without his first win, but the day is coming nearer, Noah are teasing a lot of near falls though.
Both Kouki Iwasaki (who faced Kenoh on the 4th October, and wants to do again) and Hiroshi Yamato (WRESTLE-1) say that they would like to further participate in Noah. Iwasaki says he wants to face Kenoh again and "knock him down".
The wins of Takashi Sugiura and Kotaro Suzuki are the best outcomes for Noah.
The Junior division needs a proper heel, and while you could say they have Yoshinari Ogawa, Ogawa due to his age, status backstage in the company as the oldest active veteran (who is always referred to as "Mr. Ogawa" and treated with the highest respect), cannot enter a feud where his opponent runs him down, although he can go to toe to with the youngsters in the ring. Ogawa's main role is as a teacher, and the rookies who come from the dojo, always pass through him; and Kotaro Suzuki therefore fulfills the role as someone who is a "things were better in my day" heel, allied in some way with Ogawa (whose mouthpiece and whipping boy he can be), and who doesn't need to be treated with the same respect as Ogawa is. The fans accept Ogawa as "ratboy", it is inconceivable that he would enter a feud with the normal back and forth banter.
As for Takashi Sugiura, most of the Super New Generation Army (barring Kaito Kiyomiya, who isn't ready) have challenged him, as has Naomichi Marufuji. Global League resets this and now everyone battles for it, along with the new blood of The Hooligans and the two outside competitors. Takashi Sugiura has said that if he wins the league then he will chose his own challenger, and it will probably be someone from outside Noah.
Global League this year can be best summed up as "Global League 2018: Sugi's Gonna Kill Ya", but before that its on to Autumn Navigation.
NEWS
Koji Kanemoto will appear for Noah on the 14th October 2018, he will team with Minoru Tanaka and Hi69 vs RATELS (YO-HEY, HAYATA and Tadasuke)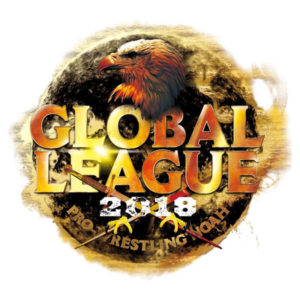 Global League participants and dates
BLOCK A
Naomichi Marufuji
Akitoshi Saito
Quiet Storm
Katsuhiko Nakajima
Kenoh
Masa Kitamiya
Mitsuya Nagai
Kohei Sato
BLOCK B
Takashi Sugiura
Mohammed Yone
Go Shiozaki
Atsushi Kotoge
Kaito Kiyomiya
Maybach Taniguchi
Cody Hall
Kazusada Higuchi
As excited as people are about Global League 2018, there is some disappointment as fans did hope to see Jay Bradley or Masato Tanaka.
Tuesday, October 30th – Korakuen Hall (18.30) ~ FIRST NIGHT
Thursday, November 8th – Korakuen Hall (18.30)
Sunday, November 11th – Matsuyama City Community Centre (17.00)
Wednesday, November 14th – Takamatsu Symbol Tower Exhibition Hall, (18.30)
Friday, November 16th – World Pavilion, Osaka (19.00)
Saturday, November 17th – Edion Arena, Osaka (18.30)
Sunday, November 18th – Kyoto, KBS Hall (3pm)
Wednesday, November 21st – Aizuwakamatsu City Cultural Centre, Fukushima (18.30)
Thursday, November 22nd – Miyagi, Sendai (18.30)
Friday, November 23rd – Yokohama Radiant Halls, Kanegawa (17.30)
Sunday, November 25th – Korakuen Hall, Tokyo (18.00) ~ FINALS
Holy War Vol.3 
Akira Taue was Toshiaki Kawada's next guest for his "Talk Battle" at Holy War Vol.3 (Kawada says that Vol.4 will either be this year or next year, with the two youngest on Noah's roster hoping that they will be on it again).
I think Kawada had hoped that Akira Taue would talk about his struggle of being Noah's president, but I don't think that Taue wanted to re-live the trauma by going through it again. For the record, Taue has only ever told tidbits about it, he's never done a sit down interview about it. The role turned him into an old frail man overnight.
The "Talk Battle" was very funny and very moving; they talked about Mitsuharu Misawa and how Taue was the one who invited Kawada to Noah (not Misawa), Taue's sumo days (which the fans wanted to hear more about), Taue called Kawada "a bullying mother in law" when he was being difficult and Kawada asked Taue to please stop smoking and cut down his drinking – Taue said he wasn't doing either, and no doubt 99% of the roster stubbed their cigarettes out when they heard Kawada say that. They told some funny stories, like the time when All Japan took the dojo to the seaside for summer training and Taue (known for his aversion to training) turned up without running shoes and with sandals because to his mind, "sandals are for the beach".
At the end of the event they played a medley of Jumbo Tsuruta's, Mitsuharu Misawa's and Kobashi's theme music (they found the first two very emotional).
GHC BELT NEWS
Current champions
GHC Heavyweight Champion: Takashi Sugiura
GHC Junior Champion: Daisuke Harada
GHC Heavyweight Tag Champions: Naomichi Marufuji & Akitoshi Saito
GHC Junior Tag Champions: Minoru Tanaka & Hi69
Either the winner of Global League 2018 (or a challenger that Takashi Sugiura appoints should he win the league) will be determined on the 25th November
Daisuke Harada will defend the GHC Junior Heavyweight belt against Kotaro Suzuki on the 30th October
Naomichi Marufuji and Akitoshi Saito will defend the GHC Heavyweight Tag Titles against Cody Hall & Maybach Taniguchi in Kobe on the 14th October
The GHC Junior Tag Championship has not been challenged for yet, although the boys from Zero One (Ikuto Hidaka and Takuya Sugawara) have hinted that they may challenge.
TOUR TIDBITS
Takashi Sugiura seemed in a very good mood after the title match, joking about why someone would want to beat up an old man.
Tadasuke made Yoshiki Inamura to do his entry with him. Inamura wasn't quite confident enough to do the headbanging and air guitar part though (HAYATA is on record saying it is embarrassing)
Atsushi Kotoge had dinner with "father and son" (Go Shiozaki and Kaito Kiyomiya)
Mitsuya Nagai came through the heavy door at Yokohama Radiant Halls to make his entry, and it slammed shut on Maybach Taniguchi behind him.
Katsuhiko Nakajima kicked Mohammed Yone's afro, and laughed.
KAZMA SAKAMOTO called Marufuji's picture of Nagai, Hall and Maybach "A Masterpeice".
Daisuke Harada addressed the crowd on the 30th September and thanked them for coming out in spite of the inclement weather, HAYATA, who was in the ring with him, said "Same". Considering Harada's address to the crowd in this manner, and his promotional work on radio shows and for tours, it would not surprise me if one day he took over Go Shiozaki's role as Head of the Noah Wrestlers Association.
Naomichi Marufuji says that he is fighting Kenoh on many fronts (Kenoh said in his last column about Marufuji's perceived political maneuvering, Marufuji said all he had done was fight to defend Noah)
Minoru Tanaka says that as a child he was "good at playing building blocks"
YO-HEY actually gave a coherent promo on October 1st, except when the wheels fell off at the end and he started talking about snowball fights
Naomichi Marufuji has been appointed "Tourist Ambassador to Konosu City, Saitama" on a two year term
Minoru Tanaka underwent emergency surgery due to a septic thumb
Kikutaro got scruffed by referee Shu Nishanaga (KENTA had him thrown out of SEM once); speaking of Kikutaro he proclaimed himself "The Ace of SEM" (SEM was disbanded in 2015), and I don't want to know why he was squeezing Atsushi Kotoge's balls.
SPECIAL 4 (Hi69, Minoru Tanaka, Yoshinari Ogawa and Seiya Morohashi) now come out to "Ultra Soul"
Hajime Ohara has proposed a "Team Kawasaki" with Ikuto Hideki (and possibly Hiroshi Yamato)
Mitsuya Nagai says that when Marufuji becomes bald he will put him in "The Bald Octopus Club"
Noah are calling some of the Global League tag matches "Voyage for Global League".
KING SHAMELESS' CORNER
Takashi Sugiura abstained from drinking alcohol for a week before the title match in case of head injury and\or concussion, but after the match and subsequent examination at the hospital he was given the all clear, and he went out to dinner afterwards and drunk alcohol. Having had a day of having to behave himself pretty much, he told Tokyo Sports (who call him "King Shameless"), that he had a wet dream when he woke up the next morning. I don't want to know any more.
EVENT RECAPS
September 29th, Yokohama Radiant Halls: 
September 30th, Ikos Ageo, Saitama
October 4th, Korakuen Hall 
Holy War. Vol 3 
LINKS
Naomichi Marufuji appointed Tourism Ambassador to Konosu City, Saitama 
SEM
Doug Williams has now retired 
"Heir to the Ark": Naomichi Marufuji's biography 
---
Always Use Your Head and visit the official Pro Wrestling Tees store for The Chairshot All t-shirt proceeds help support the advancement of your favorite hard-hitting wrestling website, The Chairshot!

---
Mitchell's ROH Results & Report! (10/6/18)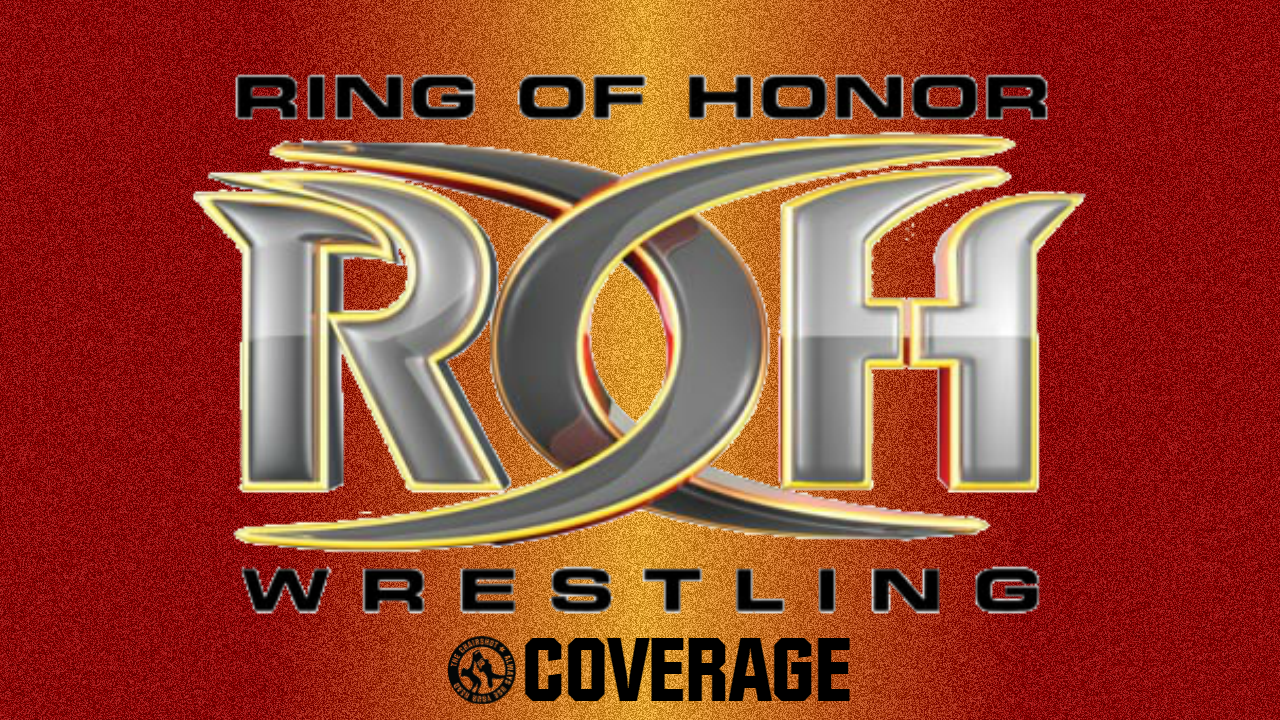 Ring of Honor Wrestling Telelvision, Episode 368
Tonight, ROH will hold a main event that is a Fight Without Honor! Will Cheeseburger or Will Ferrara finally settle this grudge of former friends?
OFFICIAL RESULTS
The Kingdom VS Team Coast 2 Coast; Team Coast 2 Coast wins.
Marty Scurll VS Shane "The Hurricane" Helms; Helms wins.
A Fight Without Honor: Cheeseburger VS Will Ferrara; Cheeseburger wins.
PLAY BY PLAY
The Kingdom VS Team Coast 2 Coast!
TK O'Ryan and Vinnie Marseglia have cried conspiracy right behind Matt Taven over how long it took to get their ROH World Six Man Tag Team Championships back. And now that they've lost them again, they return to crying conspiracy, though perhaps with more legitimacy this time. Even so, they won't complain about getting a shot at the ROH World two man Tag Team Championships. Will the Sassy Wild Horse and Horror King overcome the conspiracy, real or imagined? Or will the returning Shaheem Ali & Leon St. Giovanni continue where they left off and skyrocket towards the titles?
The teams sort out and LSG starts against Vinnie. The fans duel as Vinnie and LSG circle and tie-up. Vinnie knees low and throws LSG out, but TK is right on him. TK scoops but LSG slips out to boot TK down. LSG gets in the ring and dodges Vinnie, only to get in a headlock. He powers out but Vinnie runs him over with a shoulder. Vinnie runs but things speed up. LSG leap frogs and dropkicks Vinnie to a corner, then runs in. Vinnie puts LSG on the apron and TK goes after a foot. LSG kicks TK away, but Vinnie hits LSG. Vinnie drags LSG in, but LSG slips out. Vinnie knees LSG but Ali tags in. Team C2C duck and double hip toss, into Tu Lo Sabes! You know it! Cover, ONE, but Ali keeps on Vinnie.
Fans duel again as Vinnie leaps on and starts biting Ali! He pushes Ali into TK's forearm, then TK tags in. The Kingdom bring Ali up and double suplex, but LSG saves Ali. C2C both kick and forearm and chop THe Kingdom. They double whip but The Kingdom hits back. Ali headbutts TK then back elbows and uppercuts Vinnie. LSG hits the neckbreaker, Ali covers, TWO! Ali tags LSG but Vinnie grabs LSG's jaw! Vinnie puts him in a corner then runs side to side but misses. LSG forearms and chops in return, then whips Vinnie corner to corner. Vinnie reverses but LSG goes up and over, only to get a kick to the gut! The Kingdom has control while we go to break.
ROH returns to see TK and LSG go around and around, chasing an abdominal stretch. TK almost gets it but LSG hip tosses out. LSG ducks and tags to Ali! Ali rallies and hits Vinnie for good measure. He hits a leaping complete shot then kips up. Philly fires up for their hometown boy, but TK rabbit punches Ali right out of the ring. Vinnie releases the balloons and gives Ali a neckbreaker to the floor! He feeds Ali to TK to choke. TK stops at 4, and LSG rallies up. Vinnie pops a balloon in Ali's ear and TK hits him with the powerslam! Cover, TWO! The Kingdom argues the count is slow, again citing the conspiracy. Tag to Vinnie and TK holds Ali open for Vinnie to stomp away.
Vinnie drags Ali up but Ali hits back with body shots and forearms. Vinnie puts on a headlock, TK tags in just as Ali powers out. Ali dodges but runs into TK's spinebuster! TK turns Ali over for Vinnie's diving headbutt! Cover, TWO! LSG just missed the break and the referee sends him back to his corner. TK tags Vinnie and they stalk Ali while Philly rallies. Ali fights back with forearms and elbows. He rocks TK but Vinnie rocks him. The Kingdom double whip and flapjack! Then leg drop and senton combo, Vinnie covers, TWO! LSG still just misses it, that's sign of ring rust. Vinnie sits Ali up to tweak the neck, then he drives in an elbow. Fans duel as Vinnie continues to torture Ali's neck with a wrench.
LSG rallies the fans and Ali feeds off the energy. Ali stands and uses a jawbreaker! Ali crawls for his corner, Vinnie grabs a leg, but Ali pushes him away. Vinnie holds on and TK comes in to help, but Ali pushes them both away! Hot tag to LSG! The Human Rocket rallies on The Kingdom, shoving Vinnie into TK to then hit a handspring double lariat! He whips TK and brings him in for a swinging gutbuster! LSG gives TK a swinging neckbreaker, but Vinnie runs in. Vinnie tilt-o-whirls and wants the arm but LSG resists. Vinnie shoves LSG but LSG springboards for the forearms! Cover, TWO! LSG keeps his cool while fans rally up. He brings Vinnie up and swings him out but Vinnie lands on his feet. Vinnie wants the leg sweep but LSG shoves him at a corner. LSG runs but into a boot.
Vinnie puts him in the corner and runs side to side to hit forearm after forearm smash, then throws LSG into buckles. LSG gets to the apron but TK trips up the slingshot! TK runs to DIVE onto LSG! Direct hit, and TK stands LSG up for chops, forearms and kicks. Ali returns and fires himself up for a big slingshot plancha on TK! C2C regroup and go after TK, but Vinnie springboard phoenix sentons onto everyone! TK gets up and puts LSG in the ring. The Kingdom go after Ali but LSG climbs up high. LSG springboards for his own senton! LSG drags Vinnie up while Ali puts TK in. Vinnie puts LSG into barriers, but Ali gets a strike fest on TK. TK rocks Ali with a left, then pumphandles. Ali slips out but TK standing switches. Ali sits down and victory rolls TK, cover, C2C WIN!?
Winners: Team Coast 2 Coast, Shaheem Ali pinning
Wait, wait, wait. Was this the right pairing of legal partners? There's confusion at commentary, and The Kingdom again argue with the referee. Is the conspiracy realer than even The Kingdom knew? Though, attacking the referee doesn't help! They throw him down by his head, then scrape him out of the ring. Security comes in but TK and Vinnie thrash them, too! Conspiracy aside, will there be consequences that keep The Kingdom from tag titles?
Marty Scurll speaks.
After The Villain defeated the superhero, though with underhanded tactics, Shane Helms "begged and cried" for a rematch. But that wasn't necessary. Every hero needs a villain and this villain wants a hero! Please be that hero, Shane, because Scurll will "relish the opportunity to vanquish The Hurricane once and for all." That rematch, is next!
Marty Scurll VS Shane "The Hurricane" Helms!
It's time for the highly anticipated sequel to an incredible encounter! Will justice prevail as The Superhero gets even with The Villain? Or will Helms VS Scurll 2 be Too Sweet?
Fans already chant "Too Sweet! Woop Woop!" for Scurll, then already declare "This is Awesome!" Scurll calms his fans down, and offers a handshake for the Code of Honor. Hurricane considers the possibility that it's a trap, but fans encourage him to shake hands. He does, but then he sees the sucker kick coming! The bell rings and Scurll rakes the eyes! Scurll says he's too smart for Hurricane. He whips Hurricane to a corner but Hurricane comes out and rallies with lariats. Hurricane suplexes Scurll up and over, then whips him to ropes. Scurll reverses but Hurricane ducks to get the choke grip. Scurll kicks free and whips. Hurricane reverses but Scurll uppercuts him back. Scurll climbs up and hits the tornado DDT! Fans fire up because Hurricane is right up! Scurll is surprised, and fans are on Hurricane's side now.
Scurll runs into the choke grip, but pops out of the slam, to give a backstabber! Cover, TWO! Hurricane fires up, brother, even as Scurll kicks him. He continues to "Hurri up" and points at Scurll! Hurricane throws heavy haymakers. Scurll reverses the whip and gets the 52 Fake Out! Scurll takes a bow and then gets running, but Hurricane returns the fake! Hurricane gets the arm and into a low code breaker. Cover, TWO! Hurricane stays on Scurll with a Russian leg sweep, then decides to give us the Superhero's Elbow! But Scurll sees it coming, and rocks Hurricane with a European Uppercut, then another! Hurricane tumbles out of the ring and Scurll builds speed to run onto the apron, SUPERKICK! Scurll skins the cat to keep moving, and DIVES! The Low-pe hits and sends Hurricane into barriers! Fans fire up for The Villain while we go to break.
ROH returns and Scurll has Hurricane down. Scurll stomps the hands of the Hurricane, then goes after the fingers! Hurricane breaks free to punch and suplex, but Scurll turns it around into a brainbuster! Cover, TWO! Scurll keeps his cool while fans continue to duel. Scurll toys with Hurricane, then chops him. Hurricane is not affected, nor is he affected by the next chop. Hurricane pie faces Scurll, Scurll slaps Hurricane, Hurricane rocks Scurll with a haymaker! Scurll gets to a corner but Hurricane whips. Scurll reverses but runs into Hurricane's uppercut. He answers back with a swing kick, then wrenches the arm. Scurll pumphandles and lifts Hurricane for another brainbuster! Cover, TWO! Scurll keeps his cool while Hurricane gets to the apron. Fans rally up, "Too Sweet! Woop Woop!"
Scurll scrapes Hurricane out, then runs to the apron again. He leaps but Hurricane denies the tornado DDT to give a Northern Lights suplex! Both men are down and a 20 count begins. Fans rally up as The Hurricane stirs. The count reaches 10 before both men stand. The Hero and Villain stare from across the way and enter at 12. They brawl with forearms back and forth! Scurll gets the edge and a strong right, but runs into Hurricane's hammerlock complete shot! Hurricane then stands Scurll up and turns Scurll around for the Eye of the Hurricane! Cover, TWO! Hurricane keeps his cool as he brings Scurll up. Scurll headbutts out of the belly2belly to then reel Hurricane out for a RAINMAKER!! Cover, TWO!! Scurll stole Okada's best move but Hurricane survives it!
Fans fire up as Scurll prepares and calls for the Chickenwing! He goes for it but Hurricane sends Scurll into a post! Scurll sits down on the apron and Hurricane heads out to join him. They climb up opposite sides of the corner, and Scurll trips Hurricane up. Scurll climbs up from the inside, brings Hurricane up with him, for the SUPERPLEX! But they both inside cradle, TWO! SUPERKICK! Scurll fires up and calls for it again! Hurricane stands, Scurll grabs him, but Hurricane standing switches. Scurll switches back and shoves Hurricane into the ref, just like before! And he gets a low blow like before! Then Scurll steals the Eye of the Hurricane! Cover, TWO!? Hurricane survives his own move?! Scurll can't believe it, but "This is Awesome!"
Hurricane gets up but Scurll still has one more move to steal. He grabs Hurricane by the throat and gives a thumbs up, to thumbs down. But Hurricane arm-drags out and hits HIS Hurri-Choke Slam! Cover, but Scurll counters with a crucifix, TWO! Hurricane kicks low, grabs Scurll for vertabreaker, but Scurll trips him. Scurll La Mahistrol but Hurricane blocks it part way! Hurricane wins!!
Winner: Shane "The Hurricane" Helms, by pinfall
The sequel is even better than the original, and The Hero gets even with The Villain! The trilogy will be finished with a tiebreaker, who will win out in the end?
Cheeseburger speaks.
Tonight, he fights a man that used to be his friend, tag team partner, and practically a brother. Ferrara says Burger stole opportunities? Burger wanted to share opportunities with Ferrara. He wanted to scratch and claw and reach the very top with Ferrara. But Ferrara let his anger and jealousy get the better of him. But where did that anger and jealousy come from? Is it because Burger learned the Shotei from Jushin Thunder Liger and Ferrara didn't? Burger doesn't want to hurt Ferrara, but he's going to.
A Fight Without Honor: Cheeseburger VS Will Ferrara!
It was roughly 18 months ago that the red hot tag team of Cheeseburger & Ferrara broke up because the Top Prospect finalist felt he was being held back. Ferrara would betray his best friend for his own selfish reasons, but becoming one of The Dawgs can't get rid of his jealousy towards the ever popular Cheeseburger. Burger and Ferrara both want to finally end this fight they've been having for a year and a half, will a Fight Without Honor be enough?
ROH returns from break and this match with no rules but to win begins! Philly is on Burger's side, but Ferrara puts him right in a corner. Burger fights his way out and gets Ferrara down to rain down rights. They speed up and Burger forearms Ferrara down. Ferrara sees the Shotei coming so he bails out. Burger pursues with a plancha! Burger fires off more right hands, then chases Ferrara around the ring. He throws more hands then chops. Ferrara gets in and uses the ref as a shield, to then rake the eyes! Ferrara clobbers Burger from behind with a clothesline, but then gets a sinister idea. He stands on Burger's head while he undoes his belt. Ferrara uses it to lash the back of Burger! And again! But Burger gets stronger, so Ferrara belt-punches Burger down!
Ferrara continues to SMACK Burger with his leather belt, saying "This is what you deserve." Ferrara SMACKS Burger again and Burger writhes around on the mat. But Ferrara won't stop using the belt, he wraps it around Burger's neck to choke him with it! He then throws Burger at the ropes. Burger stops himself and rakes Ferrara's eyes! Then Burger gives Ferrara a big back suplex! Burger loosens that belt and stands on Ferrara's head, to whiplash Ferrara! He SMACKS Ferrara over and over and over, Ferrara can only run as he takes his whipping! Burger wants to return the belt choke but Ferrara scrambles to the apron. Burger pursues and goes for the choke! He gets Ferrara around the neck and pulls him back against the buckles!
In desperation, Ferrara jumps down to hotshot Burger off the crossbar! Burger snaps back and Ferrara is free. Ferrara gets the belt off while Burger grips his hand. Burger's hand might've jammed against the apron, but Ferrara goes after it either way. The Dawg has control while we go to break.
ROH returns once more, and Ferrara borrows a chair! He brings it into the ring while Burger is down on the mat. Ferrara brings Burger over, focuses on the bad right hand, and SMACK! But Burger got away! The chair hits mat and Ferrara gets jammed up by that. Burger ducks the chair shot then SHOTEI, but into the chair!! Ferrara uses the chair as a shield and Burger hits nothing but steel! Ferrara laughs while mocking the pain, to then SMACK Burger on the back! Cover, TWO! Ferrara is frustrated but he covers again, TWO! Another cover, TWO! Ferrara fetches the chair and swings, but into a SUPERKICK! Both Burger and Ferrara are down, but Philly builds to a rally. Ferrara and Burger are in opposite corners. Burger runs out to shotgun dropkick Ferrara down! Then he stomps a mudhole into him!
Burger fires up and runs back in, for a big back elbow. Then he grabs the chair, places it down, and gives Ferrara a DDT on that chair! Cover, TWO!! Ferrara survives but Burger is not deterred. Fans rally up and Burger gets an idea. He goes under the ring and pulls out… a table! Philly likes that! Burger brings the table around but Rhett Titus attacks! The Big Dawg won't let Lil' Willie lose. Rhett sets the table while Ferrara recovers. Rhett throws forearms on Burger, then brings him up on the apron. He lifts Burger but Burger slips out. Rhett rocks Burger with a left, then prepares a suplex. He brings Burger up, but Ryan Nova and Eli Isom appear! These two Honor prospects have been on Burger's side since this whole thing started, and they grab at Rhett. Burger SUPERKICK starts the powerbomb through the table!!
The Big Dawg is down, but Ferrara has a chain!? Ferrara swings but misses. He tries again, but now Burger uses the chair as a shield! Steel hits steel but Ferrara's fist is what takes damage! Then Burger gives Ferrara a chair shot! Burger grabs the chain, and wraps it around the bad hand! Fans fire up while Ferrara staggers about, STEEL SHOTEI!! Cover, Burger wins!!
Winner: Cheeseburger, by pinfall
The Fight Without Honor is over, and the Flame Grilled Cowboy is victorious! Will this war between him and Ferrara finally end? Can Cheeseburger finally move on to bigger and better things? Or will Ferrara's grudge only grow stronger?
---
My Thoughts:
What a pretty great episode for ROH. The Kingdom VS C2C was a great return for Ali and LSG, and I'm surprised they get to benefit from the story of "The conspiracy is real!" Ali & LSG are undefeated in ROH in 2018, and I bet they'll get to the tag titles eventually. It also greatly feeds into The Kingdom's story, which must surely lead to a big ROH World Six Man title rematch. I'm thinking they won't want a match the referees can screw them out of, so it'll either be a Ladder Match, Tables Match, or a full TLC. Then win or lose, the conspiracy will be over and Taven can focus on his Grand Slam. Scurll VS Hurricane was great, and of course Hurricane wins to tie up the series. I really hope their tiebreaker is for that Superhero Championship, just to add some drama.
ROH may not do the best TV production or scheduling, but I give their booking credit for this literal 18 month story between Cheeseburger & Will Ferrara. I never expected it to go this long, and almost forgot it was going on this long, but it really has been pretty great. A Fight Without Honor was the perfect blow off stipulation, and both Burger and Ferrara did well within the "rules". I should've expected Rhett Titus to come out to interfere but it was also great to see Isom & Nova to counter him. Naturally Burger wins to at least give the impression this story is over, and perhaps it is, but I'm not sure where Burger goes from here. We know from Fighting Spirit Unleashed that Jeff Cobb is ROH World TV Champion, and not even an underdog as over as Burger could defeat him.
My Score: 8.5/10
---
Always Use Your Head and visit the official Pro Wrestling Tees store for The Chairshot All t-shirt proceeds help support the advancement of your favorite hard-hitting wrestling website, The Chairshot!

---