Chris's IMPACT Wrestling Results & Report (9/6/18)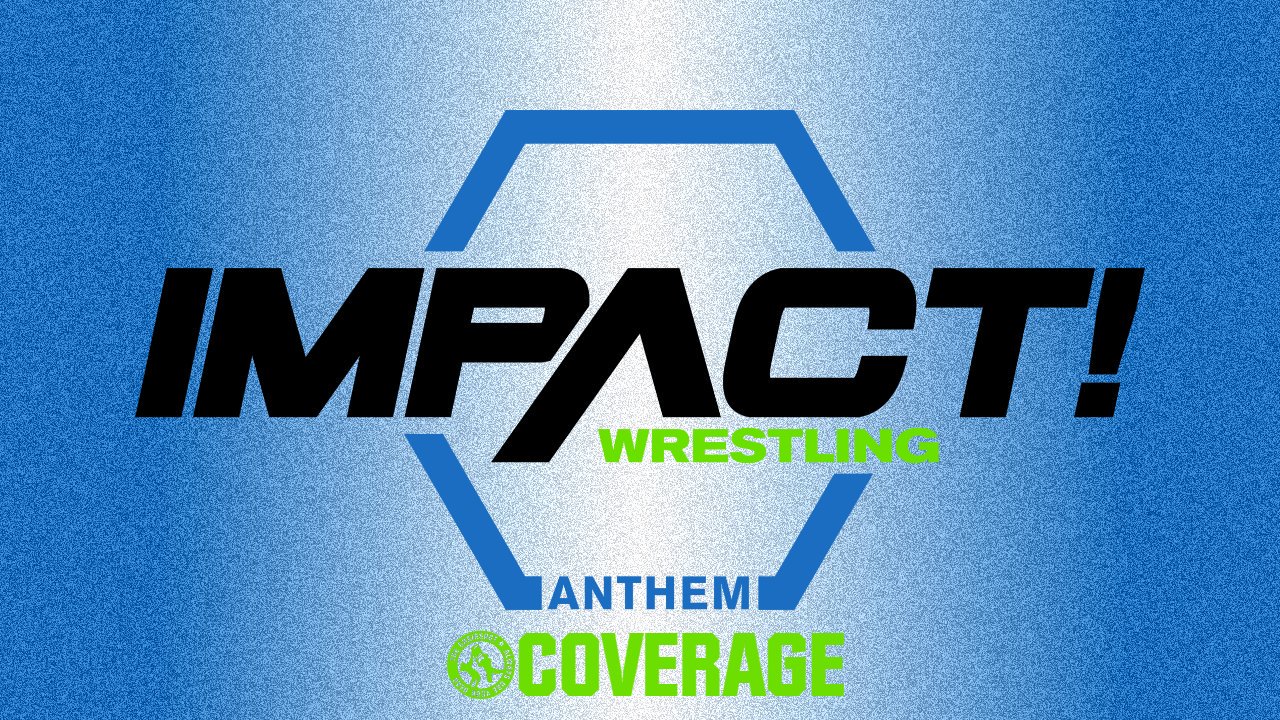 Join Chris Pinheiro for tonight's edition of IMPACT Wrestling!
---
Results
Petey Williams defeated Rich Swann – pinfall, Canadian Destroyer
The Desi Hit Squad defeated Joe Hendry & Grado – Gursinder Singh pins Grado, Sky High
Eli Drake defeated Stone Rockwell – pinfall, Gravy Train
Knockout's Championship: Tessa Blanchard(c) defeated Su Yung – pin fall, Buzzsaw
oVe & Sami Callihan defeated Ace Austin, Zachary Wentz & Trey Miguel – Callihan pins Austin, Doomsday Device Cutter
---
Play By Play
Video package recapping ReDefined last well starts us off tonight. Many questions will be answered TONIGHT!
Match One: Rich Swann vs Petey Williams
After their entrances, Matt Sydal's music hits and he comes out to join the commentary team.
Swann starts by dancing, and Sydal says he has a third eye, and It's begging to be opened.
Petey with a quick school boy for one, Swann laughs it off and they have a handshake. Standing switches, then Swann runs the ropes, does the flip over a downed Williams then a dropkick for one. Arm ringer, and a big right hand from Swann. Petey with a drop toe hold into the ropes and a dropkick to Swann's back. Petey sets Swann on the top rope and the cut away to the commentary table (for the third time this match). Swann hits a German throw from the Tree of Whoa, and they cut away again. Snapmare, and a kick to Petey's back, cover for one, into an arm bar. Hits a rolling slam, pops off, and into a rolling thunder splash that gets two.
Goes for it again, but gets dumped to the floor. Petey then hits a ropes into a hurricanrana on the floor. Tosses Swann in, hits a slingshot Codebreaker. Looks for the Destoryer, reverses, DVD attempt by Swann, reversed into a flatliner by Williams. Petey calls for the Canadian Destroyer. Reversed Swann into a school boy, kick to the face, misses in the corner, kick to the back by Petey, goes for a throw and Swann lands on his feet and delivers a crescent kick to the face. Snapmare out, into a springboard cutter, cover for two. Petey rolls him up into a Sharpshooter, Swann makes the ropes.
Cut away to the table again…
Jawbreaker by Swann and they exchange hands. Off the ropes and Swann hits a tilt-a-whirl hurricanrana. Goes for it again and it's reversed into a pop up powerbomb. Tilt-a-whirl by Petey then into a side Russian leg sweep and a cover for two. Swann hits a standing shooting star press for two, literally right after kicking out. Scoop bomb by Swann gets two. Cuts away to the table again…
Swann to the top, then thinks better of it. Kicks Petey on the outside, cartwheels down to the floor and hits another crescent kick to Petey's face. Swann hits a 450 splash off the apron, cuts back to the table and now Sydal is leaving. Swann goes to the top as Sydal tells him to "finish him" from the ramp. Swann misses the Phoenix Splash and Petey hits the Canadian Destroyer for the 1-2-3!!
Your winner: Petey Williams (pin fall)
After the match, Sydal talks to the camera.
We see Austin Aries, Killer Kross and Moose arriving, and we go to commercial.
**commercial  break**
Backstage we see Matt Sydal and Rich Swann. Sydal says Swann is suffering because he's attached to material things. Swann doesn't give a damn about enlightenment, tells him to stay the hell away from him
Back to the table, Matthews says we will find out why Moose did what he did last week tonight, and goes down the rest of the evening.
Match Two: The Desi Hit Squad [Rohit Raji & Gursinder Singh] (w/ Gama Singh) vs Joe Hendry & Grado (w/ Katarina)
Hendry has a new song called "Plutonic Love" explaining how he's in love with Katarina, but only as a friend.
Hit Squad attacks immediately, wiping out Hendry and Grado. Grado then turns the table, and tags in Hendry. Double team dance and elbow for two. Reversal into the ropes, Hendry gets a sunset flip for two, then a roll up for two. Arm drag throw for two. Hendry reverses a sleeper intona standing suplex on Rohit Raju for two.
Grado tagged in and hit a diving headbutt. Rohit with a right, then a kick, and a zig zag for two. Rohit hammers away and tags in Gursinder Singh. Grado fights back and is hit with a leg sweep lung blower for two. Punches and kicks in the corner, and Rohit tags back in. Moves to another corner, more punches. Misses a corner charge and Grado tags Joe. Clothesline's and a running knee, Singh off the top, crossbody is caught before Rohit attacks from behind. Hendry catches a cross body from him and Singh attacks. Hendry then picks up BOTH members and hits a fall away slam. Tags in Grado, corner splash, straps come down. Misses a corner senton, Hendry pulled off the apron, Rohit with a running knee, Singh with a sky high on Grado for the 1-2-3
Your winners: The Desi Hit Squad (pin fall)
After the match, Katarina gets a mic and berates Grado for always losing. Calls him clumsy and an embarrassment and says she has a surprise, she doesn't love him. Says she's in love with his best friend Joe, and kisses Hendry in the ring. Joe then asks "what part of plutonic love don't you understand?" Also says he's not angry with Katarina, he's just disappointed, calls her the embarrassment and she slaps the heck out of him and walks up the ramp alone. Hendry then comforts Grado.
**commercial break**
Recap of what just happened as we join Grado and Hendry backstage. Hendry said he had no clue, but he should have seen the signs. They apologize to each other and hug it out before going for ice cream
Chris Jericho cruise plug
Time for the GWN Flashback Moment of the Week – Bully Ray vs Jeff Hardy in a cage
They hype Mediacon 2018, IMPACT vs The UK, This Sunday on Twitch!!!
video package for Su Yung vs Tessa Blanchard, and Su has a casket with Tessa's name on it.
**commercial break**
Eli Drake comes out and rambles, says he has an opportunity for anyone who's looking for adventure. Out comes Stone Rockwell in his full Indiana Jones look. They ramble some more. Rockwell states his last adventure was on a train, Drake says he has a ticket for the Gravy Train, calls for a referee and we have a match. This segment took over five minutes, and almost nothing was said.
Match Three: Eli Drake vs Stone Rockwell
Eli attacks from behind, hits the Gravy Train for the 1-2-3
Your winner: Eli Drake (pin fall)
Eli talks little more smack on a mic before walking to the back.
Video package for the Bound For Glory television tapings in New York October 15 and 16
Fenix and Pentagon Jr. talk about how they're brothers, offers to team up with Brian Cage against oVe and Callihan if he really wants to hurt them.
**commercial break**
Backstage with Aries and crew when Alisha Edwards barges in yelling at Moose. Line of the night here as Aries tries to butt in and she tells him "you shut up and eat your damn banana!" Before slapping Moose. Aries calms the situation, says she needs to separate business and personal feeling, says they'll leave so she can calm down.
Match four, Knockout's Championship Match: Su Yung vs Tessa Blanchard(c)
Josh wonders where the Bridesmaids and the coffin that has Tessa's name on it are.
School boy by Tessa for one, and she backs off. Go behind and a switch, Tessa off the ropes, Su looks for the Panic Switch, Tessa escapes and hits a drop kick to the back of her head. Su puts on the bloody glove but Tessa rolls out before the claw can be applied. Tessa back in and she stomps away before driving Tessa into the corner, snapmare her out of it, then into a ground submission hold. Tessa escapes into a leg lock. Su fights out, then gets the claw before Tessa rains down punches, and into a surfboard. Tessa's shoulders were down for a one count before she released the hold. Into a corner, Tessa pulls her out into a pair of clothesline and a Saito Suplex. Dropkick gets two.
Tessa wips Su corner to corner before eating a boot. DDT off the top rope only gets two. Tessa rolls out of the ring and gets a chair.  Referee tries to take it, she tells him she does what she wants.  When she tries to renter, she's met with a dropkick, Su follows to the floor. Su sits Tessa in the chair, then removes her dress and cannonballs onto Tessa on the chair!
Su tosses Tessa back in, covers for two. Boot chokes Tessa in the corner, then leg chokes her on the middle rope. Su brings Tessa to the top rope, she fights back and hits a top rope cutter!! Both women down!! Crawls into a cover for two and a half!!
**commercial break**
We're back and Tessa is punching away at Su, charges with a corner clothesline, and they trade forearms and chops. Palm strikes from Su, who spiderdcrawls up the turnbuckles and smashes Tessa's face into the top buckle. Goes for the Panic Switch, Tessa reverses into the Buzzsaw for the 1-2-3!!
Your winner and STILL Knockout's Champion: Tessa Blanchard (pin fall)
Tessa then taunts Su before Su's music hits and the Undead Bridesmaids come out with the coffin. Tessa holds up the title as the Bridesmaids open the coffin on the ramp. Su attacks Tessa from behind and hits the Panic Switch. Su drags Tessa on the ramp and throws her into the coffin and closes the lid. Allie and Keira Hogan come out and double super kick Su and then pull Tessa out of the coffin. Tessa screams she doesn't need their help and taunts them with the title.
Video package of IMPACT! going to Mexico for television on September 13 and 14
Video package of oVe and the Lucha Brothers/Brian Cage story. Part way through, it cuts to the Karate Kid, back to the package, then back to the Karate Kid commercial… odd
**commercial break**
We see King now, who knocks on a door, enters to see Konnan sitting in front of a table with three men sitting behind it. The men refuse to shake King's hand and tell him to sit down. The Commission has called them together because the violence has gone too far. Konnan accuses King of not adhering to the code. King says they're stabbing him in the back, and he makes the most money for them. He did what had to be done and this is Konnan's fault for having the kid around. The Commission calls for a cease fire between the two groups until October 14 in New York City. A six-man Tag Team Match at Bound For Glory will finish the war once and for all!!!
Matthews and Callis hype what's coming up next week:
Kongo Kong vs Brian Cage, LAX in action, and The Lucha Brothers vs The Cult Of Lee!!
Match Five: Zachary Wentz, Ace Austin & Trey Miguel vs. oVe [Jake Crist & Dave Crist] & Sami Callihan
Austin has a trench coat and staff, looks like someone dressed as Gambit for Halloween…
oVe yells their own name at the crowd, to which they all reply "sucks"
**commercial break**
We're back and Callihan kicks Wentz in the face and oVe does a double dive over the corner onto the other two. Callihan goes for a powerbomb, Wentz escapes, ducks a clothesline, front flip springboard into a high knee. Wentz then does off the back of Callihan and dives onto oVe on the floor. Miguel then fakes a dive and hits Jake Crist with a hurricanrana on the floor. Austin is then stopped by Dave Crist who gets a crescent kick to the face for his troubles. Austin hits Dave with a blockbuster over the top rope onto everyone on the floor!!!
Wentz on the apron hits an enziguri on Callihan in the ring. Callihan answers with a pump kick and a lariat. Tag to Jake, they throw Wentz across the ring. Miguel in and eats a superkick, and another, and drops him in the rope. Dave then spikes him, Austin runs in, gets the same from Dave. Boots for everyone in the corner from Austin, then a huge springboard kick to Jake and a corner clothesline to Sami. Sami caught him, oVe both kick him in the head and Sami hits a twisting DDT. Dave puts Austin on his shoulders, Callihan puts Jake on his. Jake then hits a cutter off Dave's shoulders!!! Callihan then puts a knee on Austin's chest for the 1-2-3!
Your winners: oVe & Sami Callihan (pin fall)
oVe didn't learn their lesson before as they yell "O-V-E" to the crowd again, and again are answered with "SUCKS"
Callihan then picks up Austin and hits him with a stuff piledriver and Dave brings him a mic. He says without a shadow of a doubt they're the best trio walking the earth today. More O V E SUCKS call and response. Says feud with Pentagon and Fenix will never end. Wants to make it interesting, and if Cage wants to stick his nose in their business they will never, ever forget.
**commercial break**
Austin Aries' music hits and out he comes with Killer Kross and Moose. Time for an explination. Fans are chainting "douche" in the old Moose chant fashion.
Aries says people want to know why, hands the mic to Moose. "You sold out" chant. Moose starts by saying Eddie has everyone fooled and he's a fraud and selfish and Moose will expose him. Says he was there for Eddie every time, but where was Eddie when Moose was out with his concussion? Added only Kross and Aries checked on him, saying he can only be the best if he stops catering to all the idiots. He then thanks Aries for being the greatest man who ever lived. Aries then thanks Moose for listening to reason, and says Eddie failed because he was selfish. Aries says everything has changed and no one is taking the title from around his waste.
Johnny Impact comes out and says he can't say that and expect no one to come out. Aries then states, "and here you are… nobody!" Aries says he looks the part, but Aries IS the part. Impact then announces at Bound For Glory, it will be Aries vs Impact for the IMPACT World Title. Aries then sends everyone away and says let's go now. Impact won't fall for it, then plugs his movie. Aries restates the challenge for tonight, Impact then challenges Aries onto the ramp, or he can stay in the ring and prove he's not a man.
Aries charges and they fight on the ramp. Johnny holds his own until the numbers advantage becomes too much. Kross and Aries lock in their double submission while Moose fends off security. Aries gets two chairs, gives one to Moose, who places his on Johnny's head. Aries then she's his chair into that one to take out Impact and the heels stand tall in the ring again as we close the show!
Thats all for IMPACT! Wrestling this week, GOOD NIGHT FOLKS!!!
MItchell's WWE NXT Results & Report! (2/20/19)
Will Velveteen Dream finally be a champion in NXT?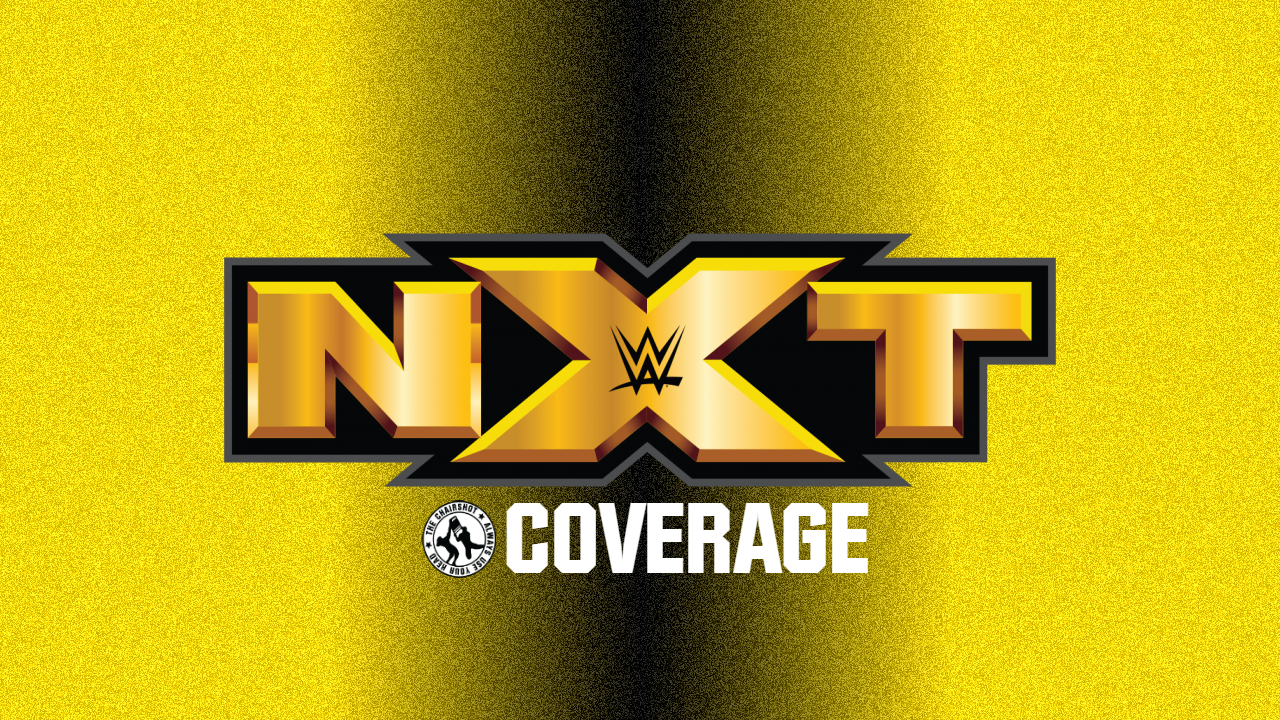 The Worlds Collide winner targets the NXT North American Championship! Will Velveteen Dream dethrone "Johnny Jackass" to finally hold gold himself?
OFFICIAL RESULTS
Aleister Black VS Roderick Strong; Black wins.
Mia Yim VS Xia Li; Yim wins.
NXT North American Championship: Johnny Gargano VS Velveteen Dream; Dream wins and becomes the new NXT North American Champion.
PLAY BY PLAY
Aleister Black VS Roderick Strong!
The Embodiment of the End make lasting impressions on Raw and SmackDown, but he returns to his home of NXT to settle things with the Undisputed Era's Savior of the Backbreaker. Aleister helped Ricochet against the Undisputed Era last week, will we find out why this week?
The bell rings and Aleister circles with Strong. Strong gets the legs and gets Aleister down. Aleister counters with body scissors and the two go around. Strong gets the armlock and toys with Aleister. Aleister arm-drags and runs Strong over! Fans rally for Aleister as he whips. Strong reverses but Aleister rolls off his back to deliver knees, kicks and then another knee! Strong staggers but boots Aleister away. Aleister blocks the next boot to hit a back elbow and German Suplex! Bridging cover, TWO! Aleister keeps his cool but Strong pulls hair. Strong tosses Aleister out, then wrecks him with a dropkick! Strong fetches Aleister and CHOPS him! Then he back suplexes Aleister on the steel steps!
The referee checks on Aleister but Strong clubs and throws Aleister into the ring. Strong stomps the back then drags Aleister up by his hair. Strong hits a fast backbreaker, then puts Aleister in a chinlock. Fans rally up as Aleister endures being bent back. Aleister powers up and fights out with body shots. Strong forearms and tackles Aleister to a cover. Aleister manages to keep a shoulder up so Strong facelocks and grinds Aleister down. Strong pulls on Aleister's head while fans rally up. Aleister fights his way up and powers Strong to a corner. Aleister rams his shoulder into Strong but his back bothers him. He throws heavy forearms and whips, but Strong reverses hard! Aleister hits buckles, then Strong dropkicks him out of the ring.
Strong keeps on Aleister by ramming him into the apron! Strong puts Aleister in and stomps away. He drags Aleister up to CHOP in a corner! Strong hoists Aleister up top then climbs up to join him. Aleister resists as Strong wants the superplex. Aleister fights back, slips under, and goes to bomb but Strong fights back. Strong slips off and hits another backbreaker! Cover, TWO! Aleister lives and Strong grows frustrated. Strong eggs Aleister on as he pulls Aleister up by his hair. Strong suplexes, but Aleister knees out. Aleister dodges in the corner then runs but into a knee! But he comes back with elbows! Aleister sweeps and knee strikes! Then he handsprings back up, to springboard quebrada! Fans fire up with Aleister as he waistlocks Strong. Strong elbows out, but Aleister blocks and heel kicks! Strong bucks Aleister off but runs into a roundhouse! Brainbuster! Cover, TWO!
Strong survives but Aleister keeps his focus. Aleister lifts Strong with his foot, but Strong pushes away. Strong boots, roundhouses and leaps, but the knee misses. Aleister boots, runs, but into a pop-up gutbuster! Strong runs but into a knee! Strong tumbles out, Aleister goes to the corner. Aleister hops up but Strong stops him. Strong boots Aleister, then torture racks, backbreaker toss at the post! Strong puts Aleister in and covers, TWO!! Aleister still lives and Strong is beside himself. Fans duel as Strong turns Aleister over. Strong wants the legs but Aleister fights him off. Aleister gets the ropes but gets a guillotine catapult! Strong runs in for the Shining Wizard, then hits the back suplex toss! Cover, TWO!! Aleister survives and Strong is furious. Strong drags Aleister up, throws forearms and elbows, then suplexes. Aleister slips out, BLACK MASS! Cover, Aleister wins!
Winner: Aleister Black, by pinfall
The Dutch Destroyer strikes outta nowhere! Aleister makes Strong #FadetoBlack, but here comes the rest of the Undisputed Era! Kyle O'Reilly runs into a Black Mass! Adam Cole and Bobby Fish tackle Aleister and stomp him out! But here comes Ricochet! The One and Only springboards and crossbodies Cole and Fish! He's returning teh favor to Aleister as he fights off Cole and Fish. Ricochet clotheslines Cole out and Aleister takes Fish down with a knee! The Undisputed Era regroups and retreats! Will the King of Flight and Embodiment of the End be the end of their era in NXT?
Big news for the Performance Center.
There are a lot of new recruits to the NXT roster, but the Horsewomen look to "welcome" them personally. Shayna Baszler, Jessamyn Duke and Marina Shafir try to bully the new kids in class, but no one lets them intimidate them. It's only a matter of time before these combustible elements explode!
The EST will not be stopped.
Bianca Belair had a break-out 2018 and was screwed out of being champion by Shayna and the Horsewomen. No one can change that her mind-set is always Un-De-Fea-Ted. But she will not let herself be passed up by the Genius of the Sky, Io Shirai. There's no gracefully stepping aside. They'll all have to wait until she's champion, and if anyone gets in her way, they'll see why she's the EST.
NXT announces the 2019 Dusty Rhodes Tag Team Classic!
A great tradition returns again in two weeks! The winners are promised an NXT Tag Team Championship match against the War Raiders at TakeOver: New York! The first four teams have already selected: The Undisputed Era's Kyle O'Reilly & Bobby Fish; The Forgotten Sons' Steve Cutler & Wesley Blake; the European Alliance, Fabian Aichner & Marcel Barthel; and The Street Profits, Angelo Dawkins & Montez Ford! Which other four teams will join them? Find out next week!
Mia Yim VS Xia Li!
The Head Baddie in Charge and the "spicy" martial artist are among the newest stars to join NXT, and they look to prove they're just as worthy as any woman of an NXT Women's Championship match. Does Bianca Belair have more to worry about than just the Sky Pirates jumping ahead of her?
The bell rings and they shake hands to show respect. They tie up and Mia pushes Xia to ropes. Mia throws Xia but Xia holds on and then returns the throw. The grapple continues as they stand back up. Mia wrenches through to a hammerlock then a facelock. Fans chant for Mia but Xia puts her against the ropes. Xia whips but Mia reverses and ducks. Xia stops herself to then roll Mia over to a facelock. Mia powers through to wrench Xia. Xia breaks free and swings kicks! Mia backs off fast to avoid those furious feet! Xia cools off and Mia admits those were good. Mia asks for a test of strength, and Xia accepts. They tie up and go shoulder to shoulder. Mia pushes Xia back and mounts for a cover, ONE! She pushes the shoulder down, ONE! Mia pushes the shoulder again, TWO!
Xia hops up, but Mia avoids a monkey flip. Xia rolls Mia up, TWO! They tie up again, monkey flip to sunset flip! Cover, TWO! Xia kicks Mia right in the chest! Xia whips Mia corner to corner but Mia reverses, only for Xia to hop up. Mia gets under Xia and shotgun dropkicks her down! Xia gets to the corner, Mia says BOOM for the cannonball senton! Cover, TWO! Fans applaud this even match-up as Mia waits for Xia to stand. Xia does and Mia throws palm strikes. Xia blocks the kick to fire off palm strikes of her own! She kicks Mia's legs out to hit the tornado roundhouse! Cover, TWO!
Xia keeps her focus as she goes up the corner. Mia stands and dodges the Rider Kick, to backhand Xia down! Mia drags Xia up, hammerlock for a modified code breaker, aka Protect Ya Neck! Cover, Mia wins!
Winner: Mia Yim, by pinfall
But before Mia can celebrate, the Horsewomen rush the ring! Mia fights Shayna, but Jessamyn and Marina help outnumber her! The Horsewomen club and stomp Mia, but here come the young stars of NXT! Lacey Lane, MJ Jenkins and Jessie Elaban take the fight to the Horsewomen, but the Horsewomen win that fight! Shayna rocks MJ with a big running knee! Mia comes back for more while Marina throws Lacey into steps and Jessamyn roundhouses Jessie down. Marina and Jessamyn go back to stomping Mia out, then they sit her up for Shayna. Shayna tells Mia to start respecting the Horsewomen, but Mia says there's nothing to respect! Shayna runs and hits Mia with that same stiff knee! Fans boo as the Horsewomen stand tall. Will anyone stand a chance of stopping the Horsewomen's stampede through NXT?
Candice LeRae checks on Johnny Gargano backstage.
How is Mr. Wrestling feeling before his title match tonight? He's ready. But Candice says Gargano knows what he needs to do. He does. But then Tommaso Ciampa appears. Ciampa says if Gargano needs him, he'll be there. Gargano says he won the North American Championship on his own, so no, he doesn't need Ciampa. He'll just do what he does best: be Johnny Freakin' Wrestling. Gargano and Candice leave, but Ciampa says he'll still be watching. Will Ciampa help Gargano, even when he doesn't need it?
Exclusive interview with Matt Riddle.
The Original Bro was also part of the Arrival series on WWE's YouTube channel, and he was very much himself with his flip-flops and casual attire. Was there ever a thought to go the more conservative or formal? Not at all. A long time ago, someone told Riddle that it's better for someone to tell you to tone it down than to raise it up. Riddle knows if he ever does reach that point, someone will tell him.
For his rivalry of Kassius Ohno, Riddle is glad to have gotten rid of the obnoxious Knockout Artist. Ohno was harshing everyone's good time. Riddle can focus on what's important now. Riddle had a great match with Drew Gulak, and that's only the beginning. The King of Bros wants any title he can get at, and nothing will stop him. Watch the full interview on WWE's YouTube to learn more about Riddle, what he's done, and what he plans on doing next.
NXT North American Championship: Johnny Gargano VS Velveteen Dream!
From Johnny Wrestling to Johnny Venom to Johnny TakeOver, there was one title Gargano always wanted: Johnny Champion. Gargano finally has a title all his own, but now the Patrick Clark Experience comes to take it away. Will Gargano lose his title so soon after winning it? Or will he deny the Dream his own dream here tonight?
The introductions are made, the belt is raised, and the fans are divided even before the bell. Dream and Gargano circle fast as Dream lunges and slides. He still keeps away from Gargano's grip as they go around. Gargano drop toeholds and brings Dream down. He floats and rolls but Dream returns the favor. They end up by the ropes and Gargano has Dream back off. Dream dares Gargano to come back and they circle again. They tie up and Gargano wrenches to a hammerlock. Gargano shifts to a facelock but Dream rolls. Gargano keeps Dream but Dream rolls to try and make it a cover. They roll through and Gargano rear mounts. Dream slips out and gets an armlock on Gargano. Fans duel and rally as Gargano works on a counter.
Gargano gets his arm free and pulls Dream into another hammerlock. Dream resists but Gargano gets the free arm and brings Dream over. It's a cover, TWO! Dream gets up and reverses through to a wrench and wringer. Ciampa watches from the rafters while Gargano reverses back. Dream rolls and handsprings to wrench, but Gargano wrings him out. Dream cartwheels through the SLAPS the spit out of Gargano's mouth! Fans are fired up as Gargano baiils out to compose himself. Dream dares Gargano to return but Gargano takes his time. Gargano checks his teeth and they're all there. Gargano returns to the ring and circles with Dream. They tie up again for a test of strength. Dream gets a headlock and grinds Gargano down.
Gargano tries but can't power out. Dream squeezes harder, but Gargano fights out with body shots. Gargano powers out but Dream runs him over. Fans cheer as things speed up, but Dream drops down to look Gargano in the eyes. Dream baits Gargano in as he slithers out, then SLAPS Gargano again! Dream climbs up top and leaps for big ax handles! Cover, ONE! Dream stays on Gargano as he swivels the hips. Dream dropkicks Gargano to a corner, then drags him back up for forearms. Gargano staggers to another corner but Dream forearms him stiff in the back. Gargano CHOPS Dream back, then CHOPS again. He whips Dream corner to corner but Dream boots him away. Dream hops up but Gargano yanks him right off! Dream flounders and Gargano kicks him in the ribs!
Gargano drags Dream up for haymakers. Gargano bumps Dream off buckles then snapmares him out for a dropkick! Cover, TWO! Gargano eggs Dream on now, and avoids Dream's attacks from the mat. Gargano haymakers Dream down then stalks him to a corner. He stands Dream up and rams his shoulders in. Fans duel and rally again as Gargano CHOPS Dream again. Gargano CHOPS, Dream haymakers, and now they brawl! Gargano rocks Dream with haymakers, then grinds his boot into Dream's neck. The ref counts and Gargano backs off at 4. Gargano drags Dream up and turns him for a neckbreaker. Cover, TWO! Gargano toys with Dream then stomps him down. Gargano drags Dream around as he toys with him more.
Fans rally up while Gargano traps an arm and pulls Dream back with a chinbar. Dream endures as Gargano twists his arms around from wrist to shoulder! Gargano makes it a cover, TWO! Dream scrambles away to a corner but Gargano wraps the arm around the ropes! Gargano lets go at 4, but he pulls Dream back against the ropes in a motorcycle stretch. He lets up at 4 again, to put Dream in the corner for another CHOP. Fans rally as Gargano swings again. Dream dodges and throws haymakers! Dream whips corner to corner but Gargano reverses, sending Dream out hard! Gargano soaks up the cheers and jeers while Dream crawls on the outside. Gargano fetches Dream as fans duel. He throws haymakers and brings Dream around the corner. Gargano puts Dream in front of the front row as he CHOPS again and again!
Gargano puts Dream back in the ring and soaks up the cheers. He returns but Dream throws hands. Gargano haymakers Dream again, then wrenches the arms into a modified abdominal stretch. Fans rally up and Dream pumps up to break free. Dream throws hands on Gargano, but Gargano dodges to ripcord, only to get a spinebuster! Both men are down but fans fire up again. Fans duel as Dream and Gargano slowly stand. Dream hits Gargano, Gargano hits back. Gargano hits Dream but Dream throat chops. Dream elbows and haymakers Gargano more, gaining speed! Dream whips but Gargano reverses, only for Dream to kick him away. And boot! Dream clotheslines Gargano out of the ring, then climbs up high! Dream leaps for big ax handles! He puts Gargano in again, ducks the Penalty Kick, but Gargano denies the sidewinder. Gargano rolls Dream but Dream rolls through, Famouser! Cover, TWO!
Ciampa still watches from the shadows as Gargano gets to a corner. Dream throws forearms and hoists Gargano up top. Dream rocks Gargano with an uppercut, then climbs up to join him. Fireman's carry but Gargano sunset flips through! Dream denies the powerbomb but Gargano dodges the punches to SUPERKICK the legs out! Gargano drags Dream out, and hits a DRAPING sidewinder! Cover, TWO!! Dream survives and Gargano grows frustrated. Gargano staggers over to Dream but Dream throws haymakers. They brawl again as fans duel. Gargano gets Dream in a back suplex but Dream lands on his feet! Dream shoves Gargano to a corner and runs in, they collide head to head! Both men fall but fans rally up.
Dream and Gargano stir and head for each other. They stand and Dream knees low. Dream whips but Gargano reverses again. Dream tumbles to the apron and haymakers Gargano away. Gargano gets to the apron and SUPERKICKS Dream back in! Gargano slingshots, but into a haymaker! Dream goes back to the apron and drags Gargano up. Fireman's carry, but Gargano fights out. Gargano swing kicks Dream down, then runs to DIVE! He rams Dream into barriers then puts him in the ring. Slingshot spear gets a knee! Oklahoma Roll, TWO! SIDEWINDER!! Cover, TWO!! Dream doesn't let that frustrate him, he just climbs up top. Purple Rain Maker misses! SUPERKICK! Cover, TWO!! Both men are down but the fans are thunderous for "NXT! NXT!"
Gargano sits up first and gets himself to a corner. Gargano climbs but Dream hurries after. Dream drags himself up but Gargano headbutts Dream down. Dream rocks Gargano with a haymaker! He sits Gargano up and hops up to join him. Dream fireman's carry, but Gargano fights back with elbows. Gargano can't escape from the SUPER Dream Valley Driver!! Cover, TWO!? Gargano's superhuman heart still lives! Full Sail gives this a standing ovation because "This is Awesome!" Dream hurries back to the corner and back up top. He aims at Gargano but Gargano rolls out of the ring. Dream just leaps anyway, but into a SUPERKICK! Gargano shoves Dream into steps! And then snap suplexes Dream onto the ramp!
Gargano drags Dream back into the ring, and slingshots, for the DDT! Cover, TWO!? Dream has heart to match Gargano's! The fans love "NXT! NXT!" as both men slowly stir. Gargano sits up first and drags Dream up. Gargano throws left hand lariats that stagger Dream again and again. But Dream still SUPERKICKS! But Gargano comes back with a clothesline! Gargano aims from the corner, but Dream dares him to do it. Gargano runs in but into a fireman's carry! He slips out, SUPERKICKS, but then tilt-o-whirl, DREAM VALLEY! Dream rolls through for a second! Then he hops up fast, PURPLE RAIN MAKER!! Cover, Dream wins!!
Winner: Velveteen Dream, by pinfall; NEW NXT North American Champion
Dreams come true for Velveteen Dream! He won the inaugural Worlds Collide tournament, and turns it into a championship! Will Dream take this title all the way to TakeOver: New York?
As for Ciampa, he slips away into the night. Will the Black Heart tell Johnny Wrestling "I Told You So" the next time they meet?
---
My Thoughts:
An incredible night for NXT! Aleister VS Strong was good, and it was logical for the tables to be turned when the Undisputed Era attack this time. Ricochet and Aleister run the Undisputed Era off, so I'm thinking whatever program is building is about Ricochet and Aleister VS Adam Cole and Roderick Strong in a tag match. We know that the Dusty Rhodes Classic is back and O'Reilly and Fish are reunited as reDRagon. I'm not even sure it matters what other teams are participating this year, it'll be reDRagon who goes after the NXT Tag Team Championships. Therefore, I think the Ricochet & Aleister VS Cole & Strong tag match might be used to determine challengers for the NXT Championship and North American Championship.
The NXT Women's Division had a good showing tonight. I appreciated the backstage video of the Horsewomen trying to bully the new class of recruits. It's been Shayna's thing since she showed up and bullied Dakota Kai, so it makes sense Jessamyn and Marina follow her lead. Mia VS Xia was a solid match, and glad to see Mia's move finally has a name. Of course the main thing was the Horsewomen trying to make an example out of her. Good to see more of Lacey Lane, MJ Jenkins and Jessie Elaban on NXT TV. Hopefully we see more of those three and other Mae Young Classic participants to freshen things up. Bianca Belair also puts forward her statement of wanting a second shot. Perhaps NXT will have another huge contender's match like back during Asuka's days. It'd be a good way to disguise an obvious result.
Everything connected to the North American Championship was great. Ciampa wanting to support Gargano, Gargano not wanting him around, and then Ciampa watching from some secret little spot, all great character work. Gargano VS Dream as a match was practically TakeOver worthy itself! So much story and action in this match, and a well-deserved victory for Dream. In relation to the Undisputed Era wanting all the titles, Dream VS Cole already happened so give me Dream VS Strong. Cole can move up to the NXT Championship against Ciampa. There's a lot still to happen on the Road to New York, so I'm thinking all four members of the Undisputed Era will have a match for TakeOver.
My Score: 8.6/10
Mitchell's WWE NXT UK Results & Report! (2/20/19)
It's Storm VS Ripley, Round 3 for the NXT UK Women's Championship in Phoenix!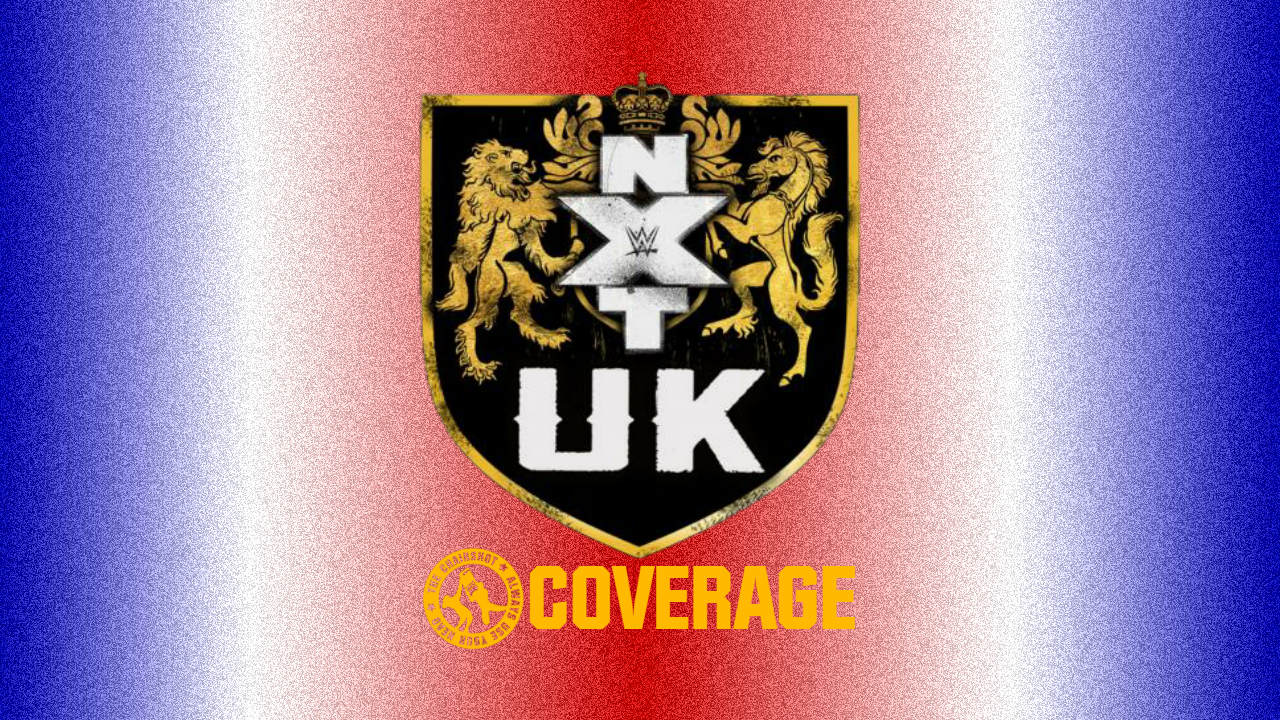 NXT UK continues in Phoenix with a massive Women's Championship rematch! Tied at 1-1, will it be Rhea Ripley or Toni Storm that comes out on top?
OFFICIAL RESULTS
Mark Andrews & Flash Morgan Webster VS The Coffey Brothers; The Coffey Brothers win.
Trent Seven VS Shane Thorne; Seven wins.
NXT UK Women's Championship: Toni Storm VS Rhea Ripley; Storm wins and retains the NXT UK Women's Championship.
PLAY BY PLAY
The NXT UK Women's Championship saga continues!
The Mosh Pit Kid was furious that she lost the title to the Lightning Down Under. Rhea Ripley believes she's the best of both worlds, but Toni Storm will happily beat her again. There's no more time for talk, they settle the score tonight! Who stands tall at the conclusion of this epic rivalry?
Mark Andrews & Flash Morgan Webster VS The Coffey Brothers!
The Welsh Air Force has come close but just missed the mark when it comes to the NXT UK Tag Team Championships. As for Joe and Mark Coffey, they finally give it a go! Will Gallus go through Andrews & Webster and straight for the gold?
The teams sort out and Webster starts against Coffey. They go around and tie up, Mark gets a waistlock slam! Mark is right on Webster with a biel! Webster boots back and fights out of the Gallus corner, only to run into a CHOP! Mark tags Joe and the brothers work together to scoop slam Webster. Joe keeps Webster from Andrews and stomps out his stomach. Joe pops Webster up but Webster lands on his feet to dropkick Joe! Tag to Andrews! Andrews runs and headscissors, but Joe blocks! Joe brings Andrews up but Andrews slips out to boot Joe away! Andrews hops up, flying headscissors! Andrews slides and Peles! Mark tags in and Joe reverses the whip. Joe feeds Andrews to Mark for a waistlock. Andrews fights out and runs, but into the pop-up European Uppercut!
Mark hits Webster for good measure before stomping Andrews out. Mark throws heavy body shots then scoop slams Andrews fast. He drops knees on Andrews' back, then pushes him to the corner. Tag to Joe and the brothers mug Andrews. Joe keeps Andrews from Webster as he stomps Andrews more. Joe throws body shots against the ropes, then in the corner. Andrews can barely cover up as Joe throws hands. Joe whips corner to corner hard and Andrews bounces off the buckles! Joe drags Andrews over and tags in Mark. The Coffey Brothers continue to mug and isolate Andrews. Fans rally up as Mark full nelsons Andrews. Mark drags Andrews over, tag to Joe. The Coffey Brothers double wrench, lift and CHOP Andrews down! Joe keeps Andrews away from Webster again with a full nelson of his own.
Joe thrashes Andrews around then grinds him to the mat. Andrews endures and fans rally up. Andrews stands and slips out, but Joe sees the wheelbarrow coming. Joe elbows and clubs Andrews down. Andrews almost reaches Webster, but Joe stops him just inches away. Joe uses the butterfly full nelson, but fans rally up. Joe swings Andrews around and around, then throws him overhead! Cover, TWO! Andrews lives but Joe stays right on him. Joe whips Andrews to the Coffey corner, but Andrews fights out! Andrews runs, but into a bomb! He slips out, hot tag to Webster! The Modfather rallies on the Coffey boys! Webster throws EuroUppers, but runs into a lift. Webster lands on his feet, gets around, goes around, big crossbody and fast hands!
Phoenix fires up as Webster hits the springboard quebrada on Mark! Webster runs corner to corner but is put on the apron. Webster hits back with a swift knee! And he Tiger Feints to huricanrana Joe into barriers! Webster leaps up and over Mark, knee trigger! Tag to Andrews and Webster gives him the assist on the standing 450! Cover, but Joe breaks it! The Coffey Brothers regroup but Webster is on them. Joe throws Webster out then tags in. Joe goes at Andrews but gets CHOP after CHOP! Andrews throws forearms, too, but Joe pushes him back. Joe blocks the tilt-o-whirl DDT, but Webster tags in on the back side! Webster knee triggers Joe then gives Andrews a boost, tornado DDT!
Joe bails out and Mark runs in, for a Modfather headbutt! Andrews and Webster double FLY onto both brothers! They quickly get Joe in, Andrews tags. Webster wrenches, but Joe pushes him away. Joe gets clear of Andrews for a corner splash! Joe suplexes, Stun-Dog Millionaire! Hot tag to Webster! Webster climbs and Andrews DIVES onto Mark! But Mark catches Andrews for a suplex onto the apron! Webster sentons but onto Joe's knees! Joe SPEARS Webster to the corner and tags Mark. Mark rocks Webster with a forearm, Joe tops it off with All the Best for the Bells! Cover, the Coffey Brothers win!
Winners: The Coffey Brothers, Mark Coffey pinning
Gallus is as gallus does! The Coffey Brothers have begun their tag team quest in NXT UK, when and where will they reach the tag team titles?
Welcome to the Nina Samuels Show.
Ladies and gentlemen, please take your seats, the show is about to begin. The Rose Pink Devil looks to take center stage, but when and where will the spotlight finally shine?
Jordan Devlin speaks.
"This is the Irish Ace, Jordan Devlin, back in beautiful Bray, County Wicklow, Ireland." He's fresh off another MVP performance in the Worlds Collide tournament. But Travis Banks had to stick his nose in Devlin's business. Devlin will make this clear: grow eyes in the back of your head. They're far from through. Will Ace and Buzzsaw ever be through with each other?
NXT UK, get ready for Kay Lee Ray.
What makes KLR the best woman in NXT UK already? It's not confidence, it's not her red hair, it's not even that she's Scottish. It's that she's smart. She'll show everyone around the world what she can do. She had to watch and wait, but that means she knows what everyone is capable of. It doesn't matter if it's Storm, Ripley or any of these other "girls". It only matters that KLR is here now.
Trent Seven VS Shane Thorne!
The man from Mustache Mountain wants to be NXT UK Tag Team Champion with Tyler Bate, but he'll show he can still get it done in singles competition! Will he get a win against The Worst of NXT?
The bell rings and the two circle. They tie up and go around, and Seven pushes Thorne towards a corner. Thorne pushes Seven towards the other corner, but Seven escapes to a waistlock then headlock. They end up on the ropes and they separate. Seven and Thorne circle and tie up again. Seven gets the arm and wrenches, keeping Thorne from ropes. Fans applaud as Seven wrenches Thorne down to the mat. Thorne moves around and reverses the wrench. Seven reverses back but Thorne rocks him with a right. Thorne bumps Seven off buckles then chops him! Seven CHOPS back! And CHOPS him! And CHOPS him! Seven fires up but Thorne gets a headlock. Seven powers out but Thorne runs him over.
Things speed up and Thorne whips Seven, only for Seven to come back with a crossbody! Cover, TWO! Thorne hurries to a corner but Seven runs in for a big clothesline! Seven whips corner to corner but Thorne reverses. Thorne runs in but is put on the apron. Thorne grabs hair and beard, then hotshots Seven's arm! The referee reprimands Thorne but Thorne drags Seven into the post. Thorne pulls the arm into the steel, but lets up at 4. Thorne goes back into the ring to scrape and kick and stomp Seven in the corner. He stands Seven up to wrench the arm and bring Seven to the mat. Fans rally up while Seven endures. Seven powers up and fights back but Thorne throws him down by his hair. Thorne kicks away on Seven then covers, TWO!
Thorne keeps on Seven with a keylock. Seven endures but fans rally up again. Seven powers up and hits a stunner! Thorne staggers back, into a CHOP! And another CHOP! Seven fakes the chop to hit the DDT! Thorne flounders while fans fire up with Seven. Seven runs corner to corner for another CHOP! Snap Dragon Suplex! Scoop driver! Cover, TWO! Seven goes for and gets the Figure Four! Thorne endures the legendary leg lock and fans are shouting. Seven and Thorne start slapping each other! Thorne manages to turn the hold over, putting the pressure on Seven! Seven turns it back over, but then Thorne gets the ropebreak. They end up on the apron while the leg lock is still on, so Thorne turns and brings them both crashing to the ground!
Thorne is laughing as he and Seven separate. They stand and Seven chops Thorne. Thorne throws a haymaker, but Seven chops back. They brawl as the ring count climbs. Thorne back suplexes Seven on the apron at 7! Thorne climbs up top but Seven runs over to CHOP him back. Seven and Thorne fight with chops, and Seven gets an edge. Seven climbs up to join Thorne, for a SUPERPLEX! Cover, TWO! Thorne survives but Seven isn't done with him yet. Seven goes for the Figure Four again but Thorne cradles! TWO, and Seven CHOPS Thorne. Thorne throws haymakers but Seven throws CHOPS! Seven throws slapping body shots but Thorne throws a EuroUpper. Thorne gloats but Seven grabs him for the wristlock ripcord. Thorne slips through to ripcord Seven for a kitchen sink knee! Then he double chicken wings, pop-up to a German Suplex! Cover, TWO!!
Seven survives but Thorne is right on the bad arm! Thorne folds the arm for a modified crossface, but Seven slips through. Seven fights out with elbows and chops. Ripcord, Seven Star Lariat!! Cover, Seven wins!
Winner: Trent Seven, by pinfall
The man from Mustache Mountain bests the Worst in their first singles encounter! Will this help Seven reach the top of the mountain in the singles division as well as the tag division?
Backstage interview with Jack Gallagher.
The Ungentle Gentleman was last in NXT UK at the Royal Albert Hall and the inaugural WWE United Kingdom Championship tournament. Gallagher sees NXT UK making history itself, but will he be joining for more action? That's a question for GM Johnny Saint to answer. What will Saint's answer be in regards to having the 205 Live Cruiserweight crossing over?
NXT UK Media catches up with Joseph Conners.
The Righteous Killer trains at the new UK Performance Center as he speaks on "breaking the shiny new toys." However, he lost to Ligero- Stop right there. He and Ligero have a long history. But Conners will tell everyone that his loss was just an off day. Those off days are long behind him. Conners is more focused than ever, and he will show everyone that he always has and always will be better than the Leeds Luchador. Will Ligero be the shiniest toy Conners breaks?
The Grizzled Young Veterans head to the ring!
Zack Gibson and James Drake are in Phoenix as the inaugural NXT UK Tag Team Champions, but they'll also defend them during this state-side excursion. Gibson takes the mic and introduces himself as Liverpool's Number One, and introduces Drake. Together, they are the Grizzled Young Veterans. "For 13 long, hard years," they traveled the world to show everyone what they already knew. And now they stand before the fans "with these shiny new NXT UK tag titles, which prove exactly what we already knew: that we are the very best tag team anywhere around the world!"
But being the best does have a drawback. Gibson would much rather be home in Liverpool, sitting back and enjoying his life. But instead, they've been dragged against their will to this desert, just so they can educate the "ignorant Yanks" as to why British Wrestling is the best, and as to why GYV are the best of the best. Johnny Saint insisted they make the trip. Saint insisted they have the best competition. But no, Gibson and Drake are the best competition. The other teams should be flying to the UK to find them. The GYV have set a new standard. Any tag team from 205 Live or NXT USA, line up because GYV are not impressed. Oney Lorcan and Danny Burch, come challenge them, because they are the standard-bearers SOON to be recognized as "the most important" team anywhere in the WWE.
Speaking of, the One Two Combination head right out! Lorcan & Burch want Gibson & Drake to hold their horses. On behalf of Phoenix, please shut up! No one wants to hear what Gibson's got to say. But Burch has said it a million times, he's proud to be British. But he's also proud to represent the American NXT, the one Gibson claims has no competition. Nothing makes Burch prouder than to team with Lorcan. Now they're supposed to wait for the match until next week, but why wait? Lorcan & Burch rush the ring, but Gibson & Drake bail out. Fans boo as the Grizzled Young Veterans take their titles and run. The champs fight on their time, but will their time be up very soon?
NXT UK Women's Championship: Toni Storm VS Rhea Ripley!
The first time, the Mosh Pit Kid shocked the world when she beat the Lightning Down Under to become the first-ever champion. The second time was finally #ToniTime. Now in the third time around, the score will be settled. Who will take the title back to the UK after burning it down in Phoenix?
The introductions are made, the belt is raised, and Rhea sucker punches Toni! Rhea rains down rights on Toni but the referee tries to restore order. Rhea throws Toni into the corner but Toni staggers back up. Toni wants the match to happen, so the ref rings the bell. Rhea is right on her again! The ref counts but Rhea rams shoulders in until 4! Rhea stalks Toni to another corner and stomps a mudhole in! She drags Toni up to whip but Toni holds ropes. Rhea goes after her with more furious forearms, and then throws her down on the mat. Rhea stomps Toni then talks trash. She whips Toni but Toni redirects and dropkicks Rhea down! Cover, ONE!
Toni stays on Rhea with EuroUppers! Toni rocks Rhea to the ropes and throws forearms of her own. The ref backs Toni off, Rhea yanks Toni into the ropes! Rhea then yanks Toni out of the ring and to the floor! Rhea tells the fans to shut up as she clubs Toni around. She rams Toni into the apron then refreshes the count. Rhea rams Toni into the apron again, then scoops her to ram her into the post! She dumps Toni back in and covers, TWO! Fans rally up for Toni but Rhea stomps her more. Rhea drags Toni up for clubbing forearms. Rhea mocks the fans for cheering Toni on, so the fans boo and jeer Rhea. The Mosh Pit Kid grounds 'n' pounds Toni then pulls her hair! The ref counts and Rhea lets up at 4. Rhea wraps Toni up in body scissors and squeezes.
Toni endures and fans rally again. Rhea pulls Toni's hair more but Toni turns it to a cover, ONE! Rhea keeps the squeeze on and thrashes Toni about, but Toni makes it another cover. ONE, and Rhea rolls Toni to a cover of her own. TWO, and Toni is still in the scissors. Rhea rolls her again, TWO, and Toni starts stomping the back of Rhea's head! Toni stomps her way out of the hold! Rhea scrambles away from Toni as fans fire up. Toni throws big forearms but Rhea shoves and dropkicks her down! Cover, TWO! Rhea keeps her cool while she stalks Toni. "You think you're so good!" Rhea slaps Toni around then drags her up. Toni hits back with palm strikes and forearms, but Rhea knees low. Rhea throws Toni to the mat again, then looms over her as fans boo.
Rhea stands on Toni's hair and flexes! She lets up at 4, but then stomps Toni to get the legs. Rhea lifts Toni in the inverted cloverleaf! Toni endures while fans rally up. Toni crawls her way towards the ropes, then rolls to throw Rhea out! Rhea hurries back up but Toni roundhouses her back down. Toni builds speed to DIVE! Direct hit wipes Rhea out! Toni drags Rhea back in and gets a waistlock, German Suplex! Rhea flounders to a corner as fans fire up with Toni. Toni runs in for the hip attack! Then she waistlocks Rhea again, German Suplex! Bridging cover, TWO! Toni keeps focus as she drags Rhea back up.
Toni underhooks, but Rhea resists. Rhea slips out to throw forearm after forearm! She clobbers Toni with a clothesline! Rhea drags Toni up for another! Rhea drags Toni up again, but Toni dodges to hit a backstabber! Both women are down but fans fire up. A standing count begins and reaches 5 before either woman sits up. Toni and Rhea meet at 7 to start throwing forearms from the mat. They brawl as they head back to their feet. Rhea SLAPS Toni, then runs, but Toni rocks her with a forearm! Toni whips but Rhea reverses to boot! Rhea swings but Toni dodges to headbutt! Toni falls on the cover, TWO!!
Rhea survives but Toni keeps going. Toni drags herself to a corner then wills herself up top. Rhea trips her up! Rhea CHOPS Toni but Toni headbutts back! Toni adjusts, but Rhea enziguris her down! Rhea roars as she climbs up to join Toni. SUPERPLEX! Rhea crawls to the high stack cover, TWO!! Toni barely escapes and Rhea can't believe it! Rhea stomps away on Toni then drags her back up. Rhea scoop slams Toni into the corner then stomps a mudhole! She backs off at 4 then drags Toni up. "You think it's Toni Time, huh!?" Rhea throws heavy hands on the dazed Toni. Rhea runs in, but Toni goes up and over, sending Rhea into post! Toni floats over, underhooks, Storm Zero!! Cover, Toni wins!!
Winner: Toni Storm, by pinfall; still NXT UK Women's Champion
The trilogy concludes and the Lightning strikes! Toni Time can finally move on, who will be her first fresh challenger on the Road to Wrestlemania Weekend?
---
My Thoughts:
Another great episode of NXT UK. Good to see the Coffey Brothers have a tag team match. Obviously while the WWE United Kingdom Championship is reserved for Walter come the next UK TakeOver, it's good for Joe and Mark to try the tag team division. They have a great match with Andrews & Webster, and obviously win to keep themselves strong. Of course, Gallus likely won't challenge for the tag titles without Mustache Mountain being involved. Gibson gives another solid promo, and the exchange with Lorcan & Burch was good, too. Grizzled Young Veterans VS Lorcan & Burch is going to be a fun match next week, but pretty sure GYV retains. They won't lose those titles until Mustache Mountain is involved. The next UK TakeOver might even up the intensity by making it a Triple Threat, since a simple rematch of GYV VS MM would be hard to outdo the original.
Seven VS Thorne was good, and it's good to see Thorne showing up in NXT UK. WWE Worlds Collide was used to tease Thorne coming over now that he no longer has Nick Miller for a tag partner. "The Worst" can help the UK midcard grow, but I wouldn't say he's midcard title material just yet. The same for Jack Gallagher. It's great to have crossovers between NXT UK, NXT and 205 Live, but I don't see Gallagher winning a title just yet. Devlin hypes a rematch with Travis Banks, and that match will be incredible, especially if they get a special stipulation. Then the main event, the Women's Championship was another instant classic. Rhea going after Toni's back was good referencing of the story from their first match. Naturally Toni wins, because it is time to move on to new challengers.
My Score: 8.4/10