Dear WWE, Can We Please Stop Living in the Past?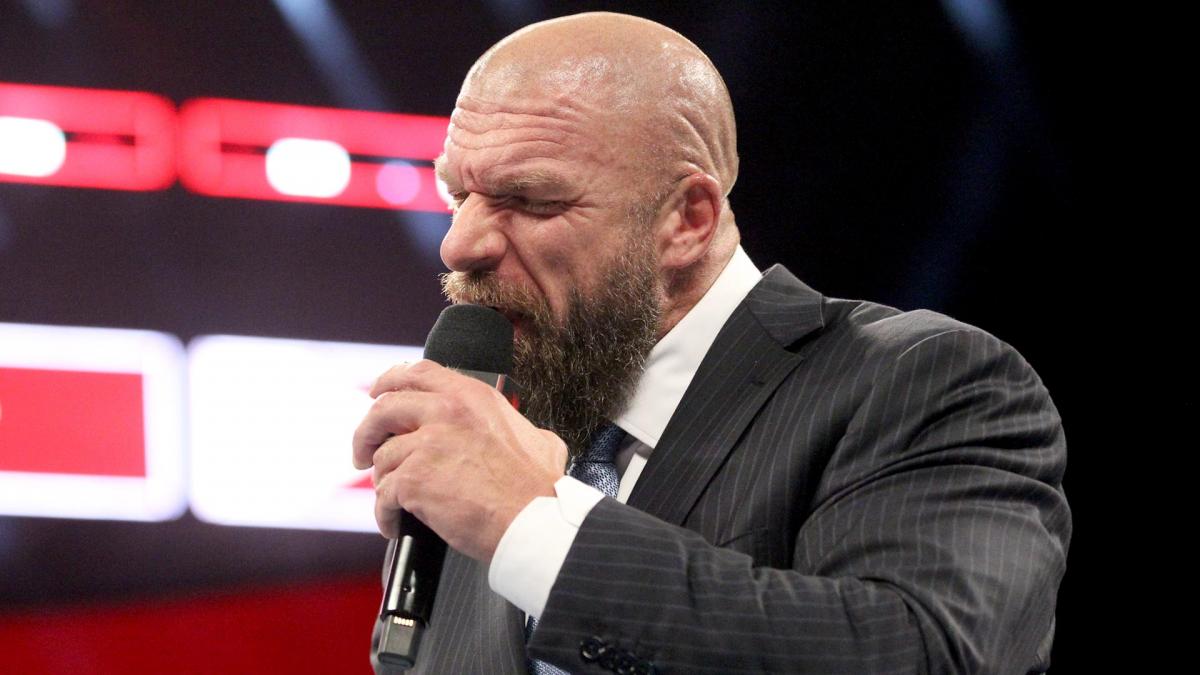 In light of the Super Show Down event that will take place in Australia on October 6th, WWE has pulled out all the stops.  The main event for the show is The Undertaker vs. Triple H – billed as last time ever despite the end of an era at WrestleMania 28 just six years prior.
We get why it's happening – those are big names that are guaranteed to draw a big crowd.  Booking these epic rematches is the easy way out to get fans tuned in.  But do they really have to square off against one another when that chapter has been closed?  Do storylines not matter at this point anymore on the main roster?  Nostalgia is great, but it's a rock and a hard place for a WWE that is struggling to create moment makers with its current talent.
The advertising for this event via commercial, Raw and SmackDown has been overkill at best.  The company has drilled it into everyone's heads to make sure everyone knows this is happening.  From getting others' opinions backstage to bringing Shawn Michaels into the fray, promoting this match has been at the maximum effort.
While there is no doubt that both men will put on a great performance, this just makes some fans feel some type of way.  Both men are part-time now, which isn't undisputed in any sense and neither is the great feud they had.  With their status and other commitments, their time in the ring is rare, but its precious considering that they are past their prime.
With a Michaels and Undertaker confrontation last Monday on Raw, many fans has been buzzing about a potential rematch between those two.  Their history is storied with many classic moments.  Their match at WrestleMania 25 is perhaps one of the top WrestleMania matches of all time.  I'll never forget about their first encounter at In Your House: Ground Zero that was so chaotic it ended up a no contest.  They were also the first men to participate in the inaugural Hell in a Cell match.
Rumors of a Michaels return has got fans talking even more.  However, if this is against Taker, it defeats the whole purpose of him having the retirement match at WrestleMania 26 and his goodbyes following it.  Unless the creative team does something wild to bring him out of retirement, it just doesn't make sense right now.  But if the Heartbreak Kid is going to lace up his boots one more time, why not have him versus AJ Styles?  Please?  Seriously, please?  How about a contest with Daniel Bryan now that he's wrestling again?  Maybe Seth Rollins, which all of these are sure to be money.
With opponents such as Styles, Samoa Joe and Bobby Roode to name a few, there is no doubt in my mind that those would be matches to remember.  WWE has a great talent roster, but it's apparent that they have no idea what to do with it.  It is the perfect scenario to bring the past versus the present, but the company doesn't capitalize on it.  Before Sting's untimely career-ending injury, it was a matter of time before fans were going to get the dream match of all dream matches.  Now, it will never happen and that's a damn tragedy.
While it is perfectly fine to bring legends back, feeding fans nostalgic rematches are past overdone.  It's a double edged sword; it's what works, but at the same time it is a headache inducer.  Stop revisiting the past, and take all the effort to create an epic future.