Does WWE Have a Plan For Kevin Owens This Time?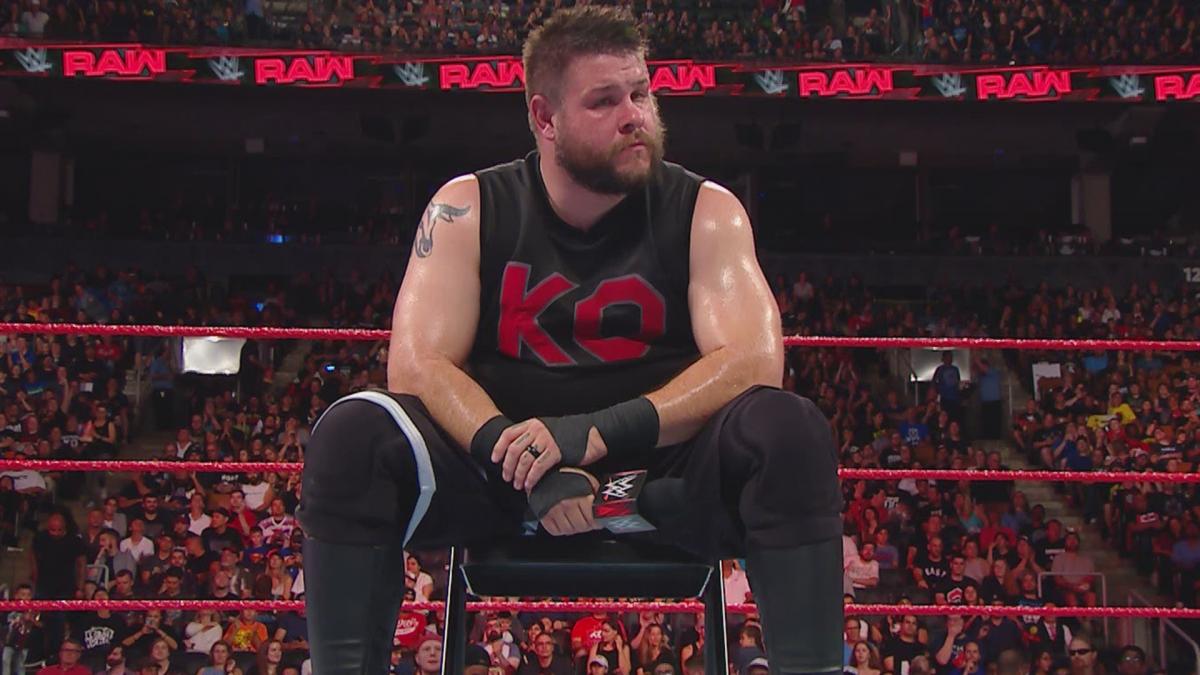 Kevin Owens has returned to Monday Night Raw and many WWE fans are surely happy to see him back. The prizefighter came back on the September 3 edition of Raw and attacked Bobby Lashley. Now the two men appear to be on a collision course, possibly for Hell in a Cell on September 16.
But many are perhaps a bit apprehensive about his return. That's because Owens supposedly quit WWE just seven days prior to his appearance on Raw. In the week between those two programs, the company did very little to publicly address the situation. It's not that fans actually bought into the idea of KO walking out on his job. But that short-lived angle may be a sign of bigger problems when it comes to his booking. Does WWE truly have a plan for Kevin Owens?
Owens has been floundering for quite some time. This is up for debate of course, but it is a fact to many of the WWE faithful. KO has had his issues and those issues have led him to a very lackluster career over the past year.
The first indication that things were getting a bit out of hand was Owens' run as Universal champion in 2016. This should have been KO's crowning achievement but instead this storyline left many fans disappointed in the end. 
Owens rarely ever looked like a real champion, which was mostly due to Chris Jericho's interference. Y2J and KO did work well together and they were the hottest act in WWE at the time. But every time Owens cheated to win or was given the assist by Jericho, fans questioned why. Why did the company insist on making Owens look weak, even in victory?
But KO's program with Chris Jericho is arguably the highlight of his WWE career thus far. He and Chris had great chemistry together, it was a very emotional rivalry and both men were committed to getting it over. Owens stood out as the top heel that he is and he has perhaps never looked better since he started with Vince McMahon's company.
KO's United States Championship reign was fun and gave him the opportunity to stretch his wings creatively. Owens' claim that he was the "face of America" made him one of the more entertaining figures on SmackDown Live. It was a very tongue-in-cheek angle that definitely worked for him and played to his strengths as a character.
But then his heat with Shane McMahon and Daniel Bryan began. This is where things once again took somewhat of a disappointing turn. The angle should have been a hit and it was in the beginning. But weeks after it began, the feud was still going with no end in sight. The addition of Sami Zayn into the equation was definitely a twist and helped matters along but in the end, it just wasn't enough to make fans believe that something good was on the horizon for Owens.
Indeed, KO lost at Wrestlemania 34 as he and Zayn could not defeat Shane and Bryan. This was perhaps not a reason for Owens' fans to panic but it was yet another indication that WWE had a blank page when it came to him. 
After months of losing and getting destroyed by Braun Strowman, Owens is apparently now heading for a feud with Lashley. Bobby doesn't tend to lose many big matches and WWE could change course at any time and utilize him in the Universal title picture. What are the chances that Owens gets over on him? Maybe the bigger question is, why does this continue to happen?
Kevin Owens a former Ring of Honor world champion, a guy that built his reputation match by match on the independent wrestling scene. "Fight Steen Fight" was more than a catchphrase for ROH fans. It followed KO everywhere he went. Kevin may not look like the prototypical pro wrestler but he doesn't need to. He has heart, he has talent and most importantly, he has drive.
While some guys relax a bit when they finally make it to WWE, Kevin Owens is the exact opposite. He's not happy with mid-card matches. He doesn't want to be overlooked or cast aside as if he doesn't matter. Owens takes pride in what he does and it shows. He's the kind of Superstar that WWE should love because of his commitment to his work. He wants to be the best. But WWE, for whatever reason, does not seem to have a real plan for him. Or maybe fans just don't see it yet.
Could it be that this most recent return is the beginning of something much bigger? When Owens "quit" in the middle of the ring, many likely believed it was the start of something important for his career. At least he finally had the spotlight and maybe he was headed toward a clean slate. He may have been back just one week later, but is it possible that he's now moving on to better things?
Perhaps the most glaring issue for KO right now is the main event scene on Monday Night Raw. Roman Reigns is the new Universal champion and he's probably not losing the title any time soon. Strowman is the solid number two and Drew McIntyre could become the number three. Seth Rollins is a viable main event player and the company can elevate him right behind Roman at any time. Many fans feel he's there right now. Then there's Dean Ambrose and Finn Balor, both of whom have the potential to rise up at any moment. 
Where does Kevin Owens fit in? Does WWE have the answer to that? KO is fully capable of getting over in any situation he finds himself in but it's a matter of booking him in situations where he can shine. He has everything it takes to succeed but if he does not have the support of the company behind him, there may be no chance of success at all. When it comes to giving Kevin Owens a real shot, the next move is up to WWE. But then again, it always is.