Dragon Gate The Gate of Origin Results & Review (9/9/2018)

Well, I guess it's time to give Dragon Gate another chance.
As you're aware, after covering the King of Gate Tournament with Andrew, it left a sour taste in our mouths due to the bad booking and their network service not showing all of the shows and giving us not a lot to work with. But since I pay for the damn thing still, think it's time to see how this show does and before I cover it, I'm going to do a quick recap of what has happened from the last time I covered them.
Over Generation is officially disbanded, Eita defeated Dragon Kid for the Open the Brave Gate Championship, BxB Hulk and YAMATO won the Open the Twin Gate Championships, both Big R Shimizu and Ben-K betrayed MaxiMuM to join ANTIAS, and Shingo Takagi officially announced that he will leave Dragon Gate to become a Freelancer on October 7th and that's when he'll wrestle his final show.
Now that we're all covered up, time to see if this show can win me over, so let us…dive right in.
Six Man Tag Team Match
Gamma, Mondai Ryu & Brother YASSHI vs. Hyo Watanabe, Shun Skywalker & Willie Mack
Review: Looks like Brother YASSHI isn't booked in anything Natural Vibes related due to his fellow members being involved in title matches as he teams up with Gamma and Mondai Ryu to take on Shun Skywalker as he teams up with Hyo Watanabe and Lucha Underground star Willie Mack in what looks to be a packed six-man bout. Which team comes out on top?
The match started off a little bit clunky but it did pick up after the halfway point and it was as standard as you can get in a Dragon Gate opening contest, not that there's anything wrong with that or anything. The more I see Shun Skywalker perform, the more I get impressed with him and think he could do amazing things in the upcoming years and can definitely see him as a future Open the Brave Gate Champion if he does stick around with them since the guy is underrated. I don't see much of Willie Mack due to me not being a big fan of Lucha Underground and don't follow too much independent wrestling but he didn't do so bad either and did fit in pretty well with the others in here. Shun would do a move I can't really describe to Mondai Ryu to get him down on the mat as Mack does a Frog Splash to pick up the win for his team.
Rating: Tony Schiavone and a half
Tag Team Match
Cassandra Miyagi & Masaaki Mochizuki vs. Meiko Satomura & Stalker Ichikawa
Review: We don't get to see much of this but it appears as if we have a mixed tag match here with Dragon Gate and some Sendai Girls competitors as former Open the Dream Gate Champion, Masaaki Mochizuki teams up with one half of the Sendai Girls Tag Champion Cassandra Miyagi as they take on current KO-D Openweight Champion and Sendai Girls owner, Meiko Satomura and her partner is Stalker Ichikawa who is mostly known for his comedic style of wrestling. Which team comes out the victor?
Mochizuki and Stalker start the match off and soon as the bell rings, Mochizuki ran up to him to hit a high kick and pins Ichikawa for the win and the match is over…well shit. Soon as Mochizuki and Cassandra start to leave the ring, Ichikawa said that he wasn't ready and wants the match to restart and they agree to let it happen thankfully because that would've been a bit of a buzzkill.
Meiko and Mochizuki start the match off this time and much better this time around as they delivered some stiff kicks to each other with Mochizuki not holding back when he kicked her harder. The match had a good amount of comedy which was expected when Ichikawa was involved in the match and decent wrestling to go with it. Ichikawa and Mekio were holding Mochizuki and Cassandra's hand as they walked around the ropes looking like they were going to do the Old School but they walked around the ropes until they were face to face and then they would eventually get pushed off. They also did a…Thousand Years of Death..just look up the move in Naruto if you don't know what it is because I really don't wanna explain it. After the referee was knocked out, Meiko hits the Scorpion Rising on Mochizuki and Ichikawa does the La Magistral to go for the pin and the referee was counting too slow after regaining consciousness and Ichikawa had enough as he tells the referee to count faster, and he even shows him how fast he wanted to count during the next pinfall and he understood as Cassandra rolled Ichikawa from behind and the referee counted very fast like he wanted as Cassandra and Mochizuki got the win.
Rating: Eric Bischoff
Eight Man Tag Team Match
ANTIAS (Ben-K, Big R Shimizu, Shingo Takagi & Yasushi Kanda) vs. MaxiMuM (Dragon Kid, Jason Lee, Kaito Ishida & Naruki Doi)
Review: Last month, Big R left MaxiMuM to join ANTIAS and on the September 6th show, Ben-K also betrayed his original unit and would join ANTIAS as well and guess it makes sense due to his members leaving for OWE and needing some new members, but both turned on them and now MaxiMuM wanted this match for payback against ANTIAS and their former unit members, even Dragon Kid found a new home with them after Over Generation being disbanded. Can MaxiMuM get revenge over ANTIAS or will they win another one over them?
I'm gonna talk about Big R and Ben-K mostly for this review since this is mostly about them and their progression as heels in their new home, and they even sported new looks to go with their new change as Big R dyed his hair blonde and looks like a mini Bam Bam Bigelow with the flames in his outfit while Ben-K is just now wearing black and red short, I just hope it leads to bigger things for Ben-K because he's been on fire this year. All eight of them played their part in this match with ANTIAS showing more of their dominance with their new changes to their unit while MaxiMuM fighting them off as best as they good with their agility, especially Jason Lee who has been the highlight of the match with how far he's come during his time in Dragon Gate and it made me interested to see a match with him and Shingo when I saw them have their little sequences together. This match had fast-paced action, it had intensity, and it told a story to make people wanna buy it and see where it takes you next. It looked like MaxiMuM was about to win the match when they all were able to take Big R down until he kicked out of it. Kaito would run over to Big R only to get thrown into the air and caught a spear from Ben-K which was a very nice combo and Ben tops it off with the Ben-K Bomb to win it for ANTIAS.
Rating: Eric Bischoff and a half
Open The Triangle Gate Title Match
Natural Vibes (Genki Horiguchi, Kzy & Susumu Yokosuka) (c) vs. Tribe Vanguard (Kagetora, U-T & Yosuke Santa Maria)
Review: This was the unit that I really missed watching when I took a break from Dragon Gate and I'm glad to see that they're still the Triangle Gate Champions since I expected them to drop them in a short reign and I'm glad that's not the case. Natural Vibes are set to defend their titles against Tribe Vanguard members, U-T, Yosuke Santa Maria, and Kagetora. I don't know how they got this title opportunity and I think they defeated Natural Vibes in a non-title match to get this but I could be wrong and Yosuke in a title match is fine by me. Can Natural Vibes retain once again or will we have new champions?
These are the types of matches that I missed seeing in Dragon Gate and this match definitely delivered. Natural Vibes have gotten so much better as a unit and them being champions for this long has shown how good of a team they've been during these past few months together and I'm glad that's the case for them instead of being a failed experiment. They're unique, creative tag team offense, and charismatic, I hope they stick around for a while. Let's not forget about their opponents, Tribe Vanguard as they also brought their A-game here as well, especially U-T who was the highlight of this entire match, I don't get to see too much of him but he delivered big time in this match with his crazy offense and great selling to go with it. Kagetora and Yosuke are of course always great with Yosuke living up his gimmick and improving constantly in the ring as well. The match was fun, creative, and just a treat to see with how well both of these teams have done. I loved the little combo Vanguard did to Kzy with throwing him up in the air and doing a Codebreaker. U-T would hit a Canadian Destroyer to Kzy and once he kicked out of it, U-T applied the Rings of Saturn and would even roll him into the center of the ring a few times to make us believe he would actually tap out of the hold, but Kzy was able to roll him into a pin but kicked out of it. Kzy would hit his Running Elbow Smash and U-T was somehow able to kick out of it, but Kzy quickly picks him up for the Impact and he picks up the victory to retain the titles for Natural Vibes!
Rating: Bruce Prichard
Open The Brave Gate Title Match
Eita (c) vs. Punch Tominaga
Review: After Over Generation has disbanded thanks to Eita defeating Dragon Kid, he would fight him sometime again after for the Open the Brave Gate Championship and he would also take the title away from Kid to add more insult to injury. Eita is set to defend his title against…Punch Tominaga of all people. I'm afraid to ask how he got this title opportunity, but I guess Eita needed an easy defense or so we think. Punch was able to get the surprise title victory over Kanda a few months ago, so he might be able to pull it off again. Can Eita have his first successful title defense or will Punch ruin it?
I don't know what it is about Punch Tominaga but there's that little charm about him that makes me not dislike him as much as I should. Sure, he's not a great wrestler by any means, but he's pretty funny, and does his part when he wants to. ANTIAS is pretty much how I felt with Suzuki Gun when they were in NOAH, incredibly annoying at this point and just the constant run-in's and heel tactics and I understand wanting to get heat due to being a heel and want that, but it can get to a point that if you do it in almost every match on nearly every show then it becomes a nuisance.
Besides that little hiccup with ANTIAS, it served its purpose with Punch being the underdog in the story while getting some impressive offense in there when he would get the chance and even gave us a few close calls to make us believe he would take the belt off him. Punch did almost get the win when he did a Roundhouse Kick and was about to get the pin, but Big R pulled the referee out of the ring to make him stop the count as we get more heel tactics with Eita using the chair to hit him and making a pile so he could do a Superplex onto the pile of chairs. The match would come to an end when Eita would spray something into Punch's eyes when he wasn't looking, hits him with a chair, and tops it off with a Superkick as he goes down for the three count as Eita retains the title. After the match, ANTIAS would get in the ring and beat down Punch until Natural Vibes came in to chase them away, but it looks like it's not over as the two units would fight each other in the ring. Think I got a feeling when the next Unit disbanding match will involve.
Rating: Eric Bischoff
Open The Twin Gate Title Match
Tribe Vanguard (BxB Hulk & YAMATO) (c) vs. Don Fujii & Ryo Saito
Review: Hulk and YAMATO won the titles a little over a month ago from Big R and Ben-K after YAMATO failed to win the King of Gate tournament and they have surprisingly been a good pairing and I can't really complain about it. Their first title defense was a bit of a bust due to a No Contest when they defended against Big R Shimizu and Naruki Doi. However, they now have a second defense set in sight as they defend the titles against Don Fujii and Roy Saito, which I am okay with since I love the both of them together, plus Saito is a treat to see. Will they be able to have a proper defense or will something happen again?
Oh hey, Saito is wearing his old attire again while his hair grew back out, good for him. Saito being serious in this match? Well, this is a new thing to see and I honestly love it since he's still himself but not joking around like he normally would with how he wrestles as we really see him strengths right here.
The match was slowly paced in the beginning until they started to fight outside and even went out the door so they could both fight on top of the balcony for a minute, but they would have to stop once the referee was doing the count as Saito and Hulk made ran into the ring just in time while YAMATO and Don are still fighting outside…somewhere. Seeing Don and Saito teaming up here made me want them to keep tagging together because their chemistry in the ring is great even though they're not considered the most technically sound wrestlers, not that there's anything wrong with that whatsoever, but just how they work together makes them a great team. YAMATO and Hulk aren't too bad of a tag team either since Hulk is growing on me and YAMATO is usually great, so them teaming up here and being the champions is working rather nicely here as well.
Don missed a knee drop and hurt his knee as YAMATO uses this advantage to apply the Figure Four and it looked like he was about to tap out for a minute there until Saito Splashed on top of YAMATO to break the hold and almost got the pin as Hulk broke it up. We get a lot of close calls between both of these teams with Saito doing his roll-up's whenever he can get the chance and even coming close at certain points, also Don hitting his German Suplex at one point but they still keep kicking out. I was really hoping Don and Saito would get the win here in this match since I felt like it would've been a great story, but that had to come to an end when YAMATO has Saito up while Hulk kicks them down so YAMATO can hit the Gallaria so they could retain the titles in a great tag match.
Rating: Bruce Prichard and a half
Open The Dream Gate Title Match
Masato Yoshino (c) vs. Takashi Yoshida
Review: How did Takashi Yoshida of all people get a chance to go for the Open the Dream Gate Championship? Probably the worst one on the roster in my opinion and is somehow getting a shot at their biggest title, I guess Masato Yoshino needed some title defenses. Plus, this is technically a rematch since they did fight at the King of Gate Tournament during the semi-finals with Yoshino coming out as the victor. Yoshino was only able to defend the title once when he defeated Shingo Takagi and now has his second defense here against Takashi. Apparently, there is a stipulation here for Yoshino since he cannot use a type of flash pin to win here like he has in his last few matches, meaning he would have to either make him tap out or use an actual move to defeat him. Can Yoshino do that or will he drop his title?
If you're looking for something moderately fast-paced or higher, then this match really isn't for you since it had a slow build-up during the majority of the match and it's not bad or anything like that since the match was honestly pretty solid, but just don't expect a lucha type or any high spots. The match was more of a mix of a ground-based style of wrestling with a little bit of power and the only time you see a little bit of quickness is with Yoshino due to some of his moves like the Torbellino. Takashi didn't do terrible here and I will give credit when credit is due despite not doing many moves, but it was enough to get himself over with his strikes mostly and using power moves during times that he would need them and it works out well for him here. Yoshino though, right now I'm not too sold on his title reign compared to the one Mochizuki had previously, but this is his only second defense for this run and I'll wait till he gets a few more in his belt, however, nothing really to write home about or say it's fantastic at this time sadly and I hope that changes too or it'll be a lackluster reign, which is a shame since Yoshino is actually a really good wrestler.
There was a time where Yoshino would Sunset Flip over Takashi during a Powerbomb to try and get the pin but wasn't able to due to the rules of the match where he wouldn't be able to do those type of pins to win the match meaning he had to break it up. When the referee wasn't looking, Takashi would spray green mist into Yoshino's eyes and hits a Lariat thinking this could be it but Yoshino was somehow able to kick out of it! Takashi picked him up to go for his Running Powerbomb and goes for the pin one more time and another kick out! Yoshino would be able to hit another Torbellino to get him down and applies the Sol Naciente and has it locked in tight here to look for the submission victory, but it looked like Takashi was going to break out of it and he falls over instead as he's not passed out, meaning Yoshino was able to retain the title. After the match, Naruki Doi would come out and said even though they're apart of MaxiMuM, he would still want a shot for the Open the Dream Gate Championship and it'll be official for the September 24th show.
Rating: Eric Bischoff and a half
Overall: So, was Dragon Gate able to win me over? I think they did a good enough job to make me wanna watch them more again while not a perfect show, it was still solid enough to keep me interested in seeing what happens next. Both tag title matches were the best part of the show and definitely worth checking out if you can find them. Can't wait to see the next show.
Favorite Match: YAMATO & BxB Hulk vs. Don Fujii & Ryo Saito
Least Favorite Match: Gamma, Mondai Ryu & brother YASSHI vs. Hyo Watanabe, Shun Skywalker & Willie Mack
Score: 7.5/10
Mitchell's AEW Dark Results & Report! (2/7/23)
Konosuke Takeshita gets Dark!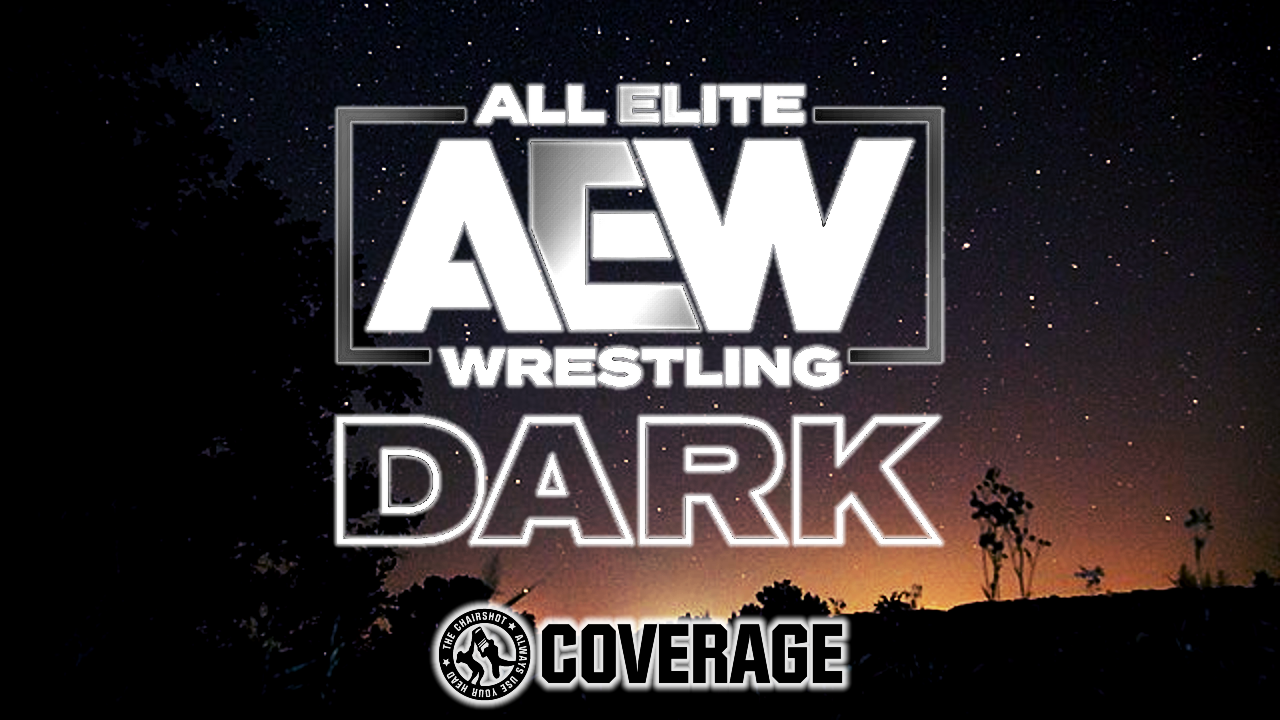 The future of wrestling could be defined in the Dark!
Konosuke Takeshita is going strong in AEW, but he takes on MLW's EJ Nduka! Will Konosuke still be The Future? Or will The Judge bring down the law?
OFFICIAL RESULTS
Slim J VS Mascara Dorada; wins.
Rush w/ Jose the Assistant VS Aiden Park; wins.
The Outrunners VS Logan Cruz & Tyshaun Perez; wins.
Baliyan Akki VS Rico Gonzalez; wins.
Blake Christian VS Serpentico w/ Luther; wins.
Dalton Castle w/ The Boys VS Dante Casanova; wins.
Kiera Hogan VS Megan Meyers; wins.
Konosuke Takeshita VS EJ Nduka; wins.
QUICK NOTES
Another pretty good line-up, but the highlight is of course Konosuke VS Nduka. Both are great, having been champions outside of AEW. In fact, Nduka will be featured on tonight's debut edition of MLW Underground on the Reelz channel. Nduka is challenging Alex Hammerstone for the MLW World Heavyweight Championship in a Last Man Standing match. Between AEW Dark on YouTube and the MLW television debut, Nduka is going to get noticed by a lot of wrestling fans, and he very well could be the new MLW Champion the next time he's in AEW.
Mitchell's WWE Raw Results & Report! (2/6/23)
Time to rage in the cage!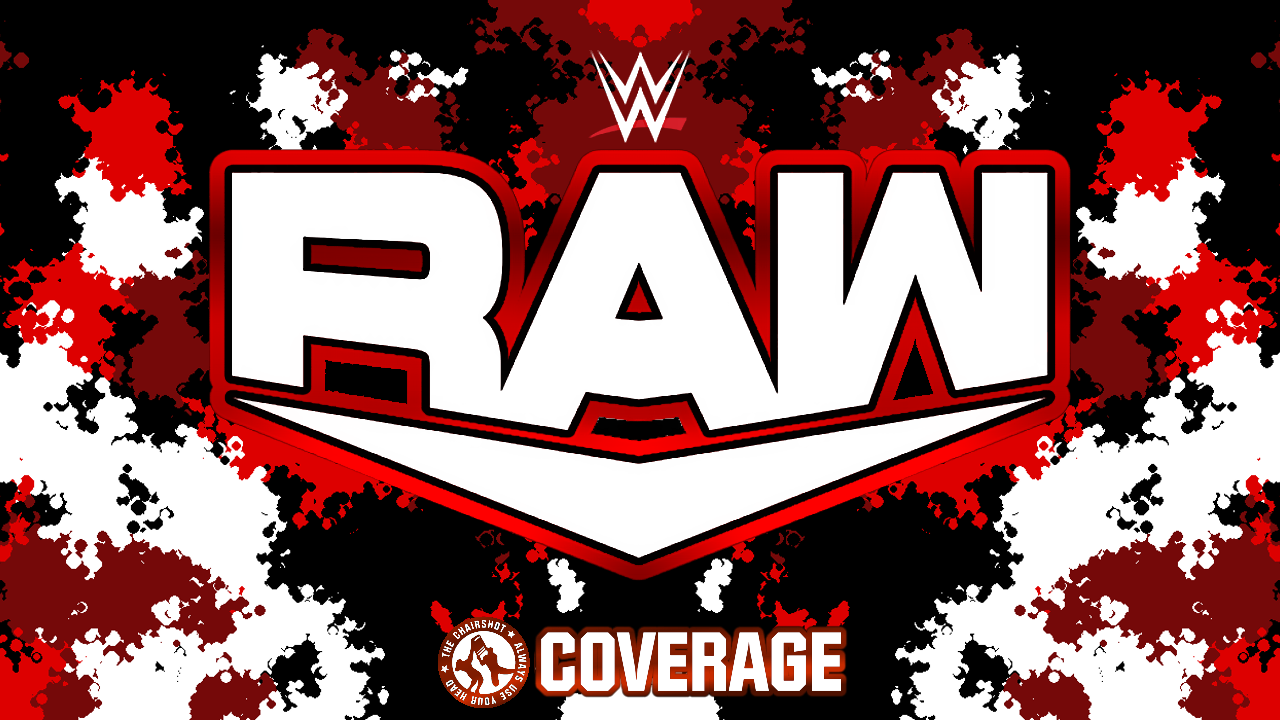 Will it end where it all began?
Damage CTRL denied us and Becky Lynch the cage match with Bayley before, but now that Raw is in Orlando, The Man VS The Role Model WILL happen! Will this all come full circle for both these Horsewomen?
OFFICIAL RESULTS
Elimination Chamber Match Qualifier: Damian Priest VS Angelo Dawkins; Priest wins and advances to the United States title Elimination Chamber match.
Baron Corbin w/ JBL VS Dexter Lumis w/ Johnny Gargano; Lumis wins.
Women's Elimination Chamber Qualifier Fatal 4 Way: Mia Yim VS Candice LeRae VS Piper Niven VS Carmella; Carmella wins and advances to the Raw Women's Championship Elimination Chamber match.
Cedric Alexander & Shelton Benjamin VS The Alpha Academy; Alexander & Benjamin win.
Chelsea Green VS ???; Asuka wins.
Elimination Chamber Match Qualifier: Elias VS Montez Ford; Ford wins and advances to the United States title Elimination Chamber match.
Steel Cage: Bayley w/ Damage CTRL VS Becky Lynch; Becky wins.
PLAY BY PLAY
Edge and Beth Phoenix are here!
Orlando goes nuts as the Rated R Superstar and the Glamazon make their way to the ring! Edge even takes some selfies with fans in the front row before he stands with Beth in the ring. The Grit Couple is of course here for revenge on the Judgment Day, a grudge that goes back to last year and Extreme Rules. They get the mic, and Edge says, "Oh, Orlando…! I gotta try and bring my heart rate down after watching that video, and just say it is so damn good to be back." Orlando is happy to have them back, and Edge says he's "The King of Comebacks as this point, it's getting silly." But we all know why they're here this time: The Judgment Day.
Fans boo and Edge agrees. But the Judgment Day is his fault. The idea was to try and elevate talent he felt deserved it. And to be honest, it worked. All of them are at a better place now than they were a year ago. Finn Balor is on a level Edge has never seen before and that is saying something. Damian Priest has proven he's a workhorse that come out week after week against the very best. Rhea Ripley, well… Fans do cheer Rhea, and Rhea went from number one to outlast everyone, and has punched her ticket to WrestleMania. Edge makes sure everyone sees him point at the sign. Oh, and Dom's there, too.
"For the last year, we have battled back and forth. From Cardiff to Portland to Toronto, all leading up to Extreme Rules. And I knew that Finn Balor didn't have what it takes to physically hurt me enough to make me say, 'I Quit.' But as you saw in the video, the minute I saw Rhea Ripley bash Beth in the back of the head with brass knuckles and hold that chair in her hand, I knew exactly what was going to happen and I was helpless to stop it. And I am the kind of man, and I know a lot of you can relate out there, I am the kind of man that is not used to feeling helpless." Fans cheer, and Edge "congratulates" Judgment Day with a sarcastic clap.
Fans chant "You Still Got It!" and Edge says, "I never lost it." Fans cheer that! Edge continues to say, "But here's the thing, guys. You just made a bad problem even worse. Because I am a cruel, vindictive, sick bastard, who will sink to any level to get my pound of flesh!" Beth calms Edge and says she'll cut to the chase. "If you've got the stones, Ripley, Balor, my husband and I are here to finish this." But speaking of, here comes the Judgment Day! Finn, Priest and Dom have the mics but Rhea isn't here. Finn asks if he's the only one who notices a pattern. Edge makes his triumphant return, only for the Judgment Day to beat him down again and again and again!
Finn tells Edge, "It might be time for you to say 'I quit.' HAHAHA!" Dom says word on the street travels fast. Fans boo Dom but Finn tells them to let Dom talk. Dom says since Edge & Beth have been gone, he has served hard time! Fans continue to boo, Finn again says to let Dom talk! Dom tells Edge & Beth to run along, before he does something to them he learned "on the inside." Just like he did to his deadbeat dad! Rey didn't even make it into the Rumble match! Priest says Dom's right. Fans chant "You Suck!" but Priest says it doesn't matter. Edge and Rey are "something else." Every time they come back, Judgment Day beats them down, but they come back for more.
So next time they beat Edge down, Extreme Rules will look like child's play. And speaking of child's play, after Dawkins gets cooked and Priest enters the Money… Wait, no, Edge has him so flustered. Finn says it's alright, Edge has Finn all mad, too. Priest promises Edge that he hates him that he can't even speak right. Priest is getting inside the Elimination Chamber to be the United States Champion! Dom wishes Rhea was here, she could see what they're about to do to Edge. But Rhea is busy promoting WrestleMania. Edge tells Dom to shut up! Fans cheer that! Edge says he was right, but they all confuse him! They don't know what they really want!
Priest, the night he clotheslined Edge's head off, he claimed he didn't want a leader. And yet, he's following Finn around like a giant labradoodle. He's better than that! As for Finn, he's a Dollar Store Jamiroquai! It's insanity. Google Jamiroquai, kids. But the difference between Judgment Day and The Grit Couple is that Edge and Beth have each other's backs. But they all just drop each other quicker than "Ex Con Dom" did his drawers in the clink! "Which is fitting, considering how many times you screwed your dad over." And by the way, Edge can't wait until Rey snaps and 619s Dom's teeth down his stupid throat! It's coming!
Beth says Rhea's not here cuz she's doing promotional appearances? We all know it's because Beth speared Rhea's soul out of her body. But listen to her very closely: she didn't come here to talk. She came to beat Rhea's ass!! But if she's not here tonight, how about this? The Rated R Superstar, Edge and the Glamazon, Beth Phoenix VS Finn Balor & Rhea Ripley at Elimination Chamber! Oh, oh, really? Does Dom think Rhea's in? Dom says Mami is totally in. Finn is in, so they accept! That is, if Edge & Beth make it to Elimination Chamber. The Judgment Day surrounds the ring, Edge & Beth stand their ground, and the fight is on!
Beth runs off Dom, Priest & Finn go after Edge, but here comes ANGELO DAWKINS! Dawkins BLASTS Dom, then fires off on Priest! Dawkins clotheslines Dawkins out, Edge SPEARS Finn down! Dom is freaking out, and Ford creeps up behind him. Ford spooks Dom, puts him in the ring, and Dom wants mercy! He gets chicken wings and a GLAM SLAM instead! Orlando is all fired up, but will the Curse of Greatness be able to take down Damian? Or will Punishment be heading for Montreal?
Elimination Chamber Match Qualifier: Damian Priest VS Angelo Dawkins!
Raw returns as Priest stomps away on Dawkins, this match already underway. But it is also truly 1v1 as Adam Pearce made sure during the break to say no one else is allowed ringside! Priest stands Dawkins up to ROCK him with a right, then whips him to ropes. Dawkins handsprings over and DROPKCIKS Priest! Dawkins fireman's carries for a FLAPJACK! Priest bails out, Dawkins builds speed, but Priest moves. Dawkins stops, slides out the side, and runs in to POUNCE Priest onto the announce desk!! Fans are thunderous as Priest flops to the floor! Dawkins puts Priest in the ring, sees him go to the corner, and runs in to CYCLONE- FOREARM!
Priest snarls as he stomps away on Dawkins again. Priest drags Dawkins up, rams him into a corner and fires off hands! Priest whips corner to corner, runs in and back elbows! Priest brings Dawkins up for a BROKEN ARROW! Cover, TWO! Priest snarls, he sits Dawkins up and pulls on the arms for a motorcycle stretch. Dawkins endures, Orlando rallies up, and Dawkins fights but Priest CLUBS him down! Cover, TWO! Priest clamps on with a chinlock now, and he bends Dawkins against his knee. Dawkins endures, fans rally up, and Dawkins fights up. Priest swings, Dawkins blocks to ROCK back! And again! And again! Anda gain!
Priest shoves, Dawkins bobs 'n' weaves then ROCKS Priest again! Dawkins dodges Priest's boot to ENZIGURI! Priest runs in again but Dawkins dumps him out! Fans fire up as Dawkins goes out and runs in again, but into a LARIAT! Priest glares at Dawkins as he storms up on him. Priest drags Dawkins up, BIG suplex to the floor! Priest slides in the ring but just to refresh the count. Priest runs in around the way, leaps off the steps and FLYING KCIKS Dawkins down! Fans boo but Priest is in control as Raw goes to break.
Raw returns again and both men are down after a collision. Fans rally up, Dawkins and Priest go to opposite ends, and Dawkins runs in to rally with clotheslines! Priest hits low, whips, but Dawkins hurdles and FLYING UPPERCUTS! Fans fire up with Dawkins, he runs corner to corner to CYCLONE! And ENZIGURI! And facelock, but Priest wrenches out, Dawkins ducks the lariat, to clinch and EXPLODER! Cover, TWO! Dawkins grows a little frustrated but fans rally up. Dawkins brings Priest up, ROCKS him with a right, then climbs a corner. Priest choke grips first! Priest then climbs up to join Dawkins, but Dawkins HOTSHOTS him back!
Dawkins hurries in, but into a SUPERKICK! Clinch and COMPLETE SHOT! Cover, TWO! Dawkins survives and Priest is growing frustrated now. Priest holds up his hand and fans boo. Dawkins rises, Priest clamps on, SOUTH OF- NO, Dawkins pops free for the SILENCER! Cover, TWO!! Dawkins hurries to a corner and climbs back up! SWANTON BOMB!! Cover, TWO!!! Priest survives and Dawkins is beside himself! But Orlando fires up as he drags Priest back up. Priest clamps onto a leg, Dawkins throws hands! Dawkins brings Priest up again, but Priest ROCKS him with a forearm! Priest staggers, into a RIGHT from Dawkins!
Priest goes to a corner, Dawkins runs in, but into a SPINNING ROUNDHOUSE! Choke grip, SOUTH OF HEAVEN!! Cover, Priest wins!!
Winner: Damian Priest, by pinfall (advances to the United States Championship Elimination Chamber match)
The Punisher pulverizes Dawkins, and now he's taking aim at the US Championship! Will Priest hit his mark and take that title back?
The United States Champion pulls into the arena.
Austin Theory drives a black Lamborghini, showing that The Now rides in style. Will he have anything to say about the Elimination Chamber field as it fills out tonight?
Adam Pearce meets with Maximum Males Models.
Maxxine Dupri finishes signing the contract, she, Maçé & Mansöôr are now officially part of Monday Night Raw. Pearce is happy to have them here, and is sure they have big WrestleMania plans. Maxxine confirms, she has big, BIG plans. But then Chelsea Green walks in and asks, "Are you the manager?" Chelsea, you know Pearce is the manager, they spoke last week. Pearce has MMM excuse themselves, and Chelsea says that, as they spoke last week, she is supposed to have a private room, with Swiss chocolates and fresh spring water. He took care of that. Oh, well, that was Belgian chocolate. She's been to Belgium, she knows the difference.
Anyway, while she has him, she wants to talk about how she's NOT in the Elimination Chamber match. But Liv is, Raquel is, Nikki is, all of who she could be. With all due respect, Chelsea, you didn't even last five seconds in the Women's Rumble, so- Uh, sorry, does she need to call his manager? All she wants is an opportunity. her family is in attendance, so she deserves a match. And in that match, she deserves to be presented as the big star she is. So he either makes this right, or… One call could cost him his job. Okay, thanks, bye. Chelsea heads out, but will Pearce bend to her demands?
Baron Corbin w/ JBL VS Dexter Lumis w/ Johnny Gargano!
The Modern Day Wrestling God didn't last all that long in the Men's Rumble, and he didn't get a win over Johnny Wrestling last week. The Rumble was because of Lesnar, that match with Gargano was because of Lumis. Can Corbin even the score with the Tortured Artist? Or will JBL start to question his investment into Baron?
Raw returns and Lumis makes his entrance. Corbin attacks Lumis as soon as he's in the ring! The ref reprimands and fans boo, but Corbin lets off. The bell rings and Corbin hits a SPLASH in the corner! Corbin throws Lumis down, elbows him down, then clamps on a chinlock. Corbin grinds Lumis down but fans chant, "Corbin Sucks!" Lumis endures, fights up and fights free of the hold. Lumis then headlocks, but Corbin powers out. Corbin CLOBBERS Lumis, then rains down more elbows! Corbin clamps the chinlock on again, and insults the fans. JBL coaches Corbin, Lumis still endures and fights his way back up.
Corbin knees low, he puts Lumis in a corner and fires off forearms. Corbin whips corner to corner hard and Lumis bounces off buckles! Cover, TWO! Corbin says Lumis is nothing and Gargano isn't anything, either. Gargano says he still got a win off Corbin. Corbin grinds forearms into Lumis' face, then twists Lumis' head in a neck wrench. Fans rally and Lumis fights up again. Lumis throws hands, dodges Corbin's, then DECKS him! And DECKS him again! Pop-up UPPERCUT! Lumis runs to clothesline in the corner, then BULLDOG! Fans fire up as Lumis catches Corbin for a BIG back suplex! Kip up to LEG DROP!
Fans fire up as Corbin flounders up. Lumis clinches, but Corbin RAMS him into a corner. Corbin fires off elbows, then runs in, but only gets buckles! Lumis clinches for the SIDE EFFECT! Cover, Lumis wins!
Winner: Dexter Lumis, by pinfall
JBL is speechless as Gargano stands with Lumis. Gargano is headed to the Elimination Chamber for the US title, but will Lumis find himself in title talks soon enough?
Backstage interview with Becky Lynch.
Byron Saxton says The Man finally has Bayley inside that Steel Cage. What does tonight mean to her? "Orlando, Florida! Orlando, where it all began. Ten years ago, when I got off the plane with my bags to chase this WWE dream. When I first met you, Byron Saxton. A lot has happened in Orlando in those ten years, but ten years ago, I first met Bayley. In the weight room in the NXT Performance Center. And she seemed sweet and she seemed kind, and she wanted to be great. And her way of being great was high-fiving people and hugging people, and attaching herself to whoever she thought would be her meal ticket to the top.
"But I, too, Byron, I wanted to be great. And my way of being great was smashing faces, kicking down doors and changing the game so that I could become The Man of this industry! And Bayley… Bayley didn't like that. No, she didn't like that. So she's attacked me and hit me with chairs and separated my shoulder. And she brought my family into this. And Bayley, I'm gonna learn you to not talk about my family. But all that aside, I had a plan. And tonight, I got what I want, and that is a Steel Cage Match.
"And so Bayley, you can bring your little friends, and you can bring your little tricks. Well, there is one hand that I haven't played yet, and I'm thinking… I'm thinking, Byron, tonight might be the night." What does Big Time Becks have planned for the Role Model in tonight's main event?
Brock Lesnar is here!
Orlando goes nuts again as The Beast walks out to the ring and tips his cowboy hat with a feather in it. Lesnar gets the mic to say, "I appreciate ya. Thank you very much. Good evening, Orlando. Did y'all by chance catch the Royal Rumble? I did, too. I thought it sucked. At least, I had a sucky experience. At the Royal Rumble, Brock Lesnar got his ass thrown out over the top rope. That's not the worst of it. I got my ass thrown over the top rope, by Bobby Who? Bobby Lashley! Now I apologize. I wasn't on Raw last week, I had to get my head together a little bit. Bobby, you finally struck a chord in Brock Lesnar."
All last week, Lesnar could not get Lashley out of his head. Lesnar tried to go hunting, and all he could think about was Bobby Who? Bobby Lashley! Next day, Lesnar wakes up, wants to go ice fishing. He likes coastal fishing, too, but he tries to go, but all he can think of is Bobby Who? Bobby Lashley! He sits down for a big ol' steak dinner, and all he can think about is Bobby Lashley! He gets into bed at night with his wife, and… Well, four or five hours later, all Lesnar could think about is Bobby Lashley! So for a whole week, Lesnar thought about what he's gonna do with Lashley. Lesnar has a resolution. A violent resolution, but still.
You see, within Lesnar's "five dollar denim jacket, is a multi-million dollar contract." Fans like the sound of that. Lesnar reads the contract: "Bobby Lashley VS Brock Lesnar at Elimination Chamber." Now Lashley, if you've got balls, you'll get down here and sign the contract! Well here comes Lashley! Lashley is in shades and a nice suit as he heads down the ramp and to the ring. Lashley gets himself a mic, and he says, "Well nice of you to grace us with your presence, Brock. I didn't even know you were gonna be here. But since you are, let's take a little walk down memory lane."
Match number one, what happened? Lashley pinned Lesnar. Match number two, Lesnar won. But if memory serves, Lashley laid Lesnar out cold as he walked out of the ring. And the third meeting was at the Royal Rumble, and Lashley threw Lesnar out without a problem. Lesnar steps closer and hands Lashley the contract. Lashley takes it, and again says that if memory serves, Lashley will be done under his terms. Lashley is going to take Lesnar's contract and let his agent look at it, and his manager, and his lawyer, then Lashley will get back to Lesnar. This will be under consideration.
Oh, is Lesnar surprised? Surprised that Bobby Who has one up on you? Lashley emphasizes that with a poke of the finger. Lesnar smirks, and he reels Lashley in! F5!! Lesnar puts the contract in Lashley's pocket, but fans chant "ONE MORE TIME!" Lesnar figures why not! Fireman's carry, F5!! The Beast puts his hat back on, takes his leave, and the ball is now in the All Mighty's court. Will this all but guarantee Lashley will want that match with Lesnar in Montreal?
Johnny Gargano finds Candice LeRae backstage.
Mr. Wrestling says hello to Mrs. Wrestling, tonight is big, right? How is she feeling? Luck hasn't been on her side but she feels good. Lumis has a picture for good luck. Wow, the whole family! Gargano, Candice, little Quill and their dog, Pawdme, and… Who is that in the back? Nikki Cross? Cuz she's SPYING on them! Nikki laughs and runs off! Candice isn't sure what to make of that, but will she worry more about it once she's in the chamber with crazy Cross?
Women's Elimination Chamber Qualifier Fatal 4 Way: Mia Yim VS Candice LeRae VS Piper Niven VS Carmella!
Raquel Gonzalez, Liv Morgan, Nikki Cross, Asuka and Natalya are waiting, and there's just one spot left in the Raw Women's Championship #1 Contender's match! Will it be Michin, Mrs. Wrestling, the Scottish Viper, or the FABULOUS Princess of Staten Island going all the way to Montreal for that golden opportunity?
Raw returns, Candice is already in the ring as Mia makes her entrance. Then, last but not least, Piper Niven! She's dropped the nickname, will she make a name for herself on the Road to WrestleMania? The bell rings and Piper CLOBBERS Mia and Candice! Piper and Mella stare down, Mella talking trash even though this is her return match. Piper scares Mella with a growl and Mella bails out to hang by hubby Corey Graves. Piper whips Candice into Mia at a corner, then runs in to SANDWICH them! Candice and Mia both fall, and Piper grins. Mella hops on for a SLEEPER! Piper throws her right off!
Mella bails out again, but Mia and Candice fire off on Piper! Piper shoves them away, runs, but into a double drop toehold! She ends up on ropes, DOUBLE DROPKICKS send her out! Fans fire up with Mia and Candice, but then the two friends circle. They fist bump, and then Mia rushes in. Candice avoids the clothesline but Mia jumps over the leg sweep. Candice deflects a boot to waistlock, but Mia switches. Candice elbows free, Mia blocks a kick, and Mia slips under to pick Candice up! BUCKLE BOMB! Mia hoists Candice up top, CHOPS her, then blocks another kick! Mia has Candice in an Electric Chair, but Candice POISON-RANAS!
Mella scurries in to cover Candice, TWO! Cover on Mia, TWO! Cover back on Candice, TWO! Another cover on Mia, TWO! Piper TRIPLE SPLASHES them all!! Cover on Mia, TWO!! Piper drags Mia up to throw her out, then she kicks Candice out. Piper covers Mella, TWO!! Piper drags Mella up, throws her right out, and Piper is all fired up! Orlando is fired up with her, and Raw goes to break.
Raw returns again and Piper has everyone in corners. Piper SPLASHES Mia, SPLASHES Candice, but Mella dodges! FABULOUS KICK! Piper rebounds to CLOBBER Mella! Candice CROSSBODIES, but Piper catches her! Mia runs in to hit a NECKBREAKER that takes Piper down! All four women are down but Piper bails out of the ring! Orlando fires up while the others stir. Mella shouts, "This is MY match!" But Mia says no it ain't! Mella throws a forearm, but Mia ROCKS Mella! Mella throws another, but Mia fires off a flurry! Mia BOOTS, then wrenches to hit EAT DA FEET!! Cover, Piper drags Mella away!
Fans are torn but Mia is shocked! Piper storms in, Mia throws body shots and haymakers! Piper ducks a roundhouse to HEADBUTT! Mia wobbles, Piper reels her in but Candice is up top! MISSILE DROPKICK! Piper is down, Candice LIONSAULTS! cover, Mia breaks it! Friends or not, this is every woman for herself! Mia says sorry, but then Piper shoves Mia into Candice! Candice falls, but Mia runs, but into a SCRAPBUSTER! Cover, Candice breaks it! Piper pulls at her hair and bites her fingers in frustration, but she has Candice to herself now. Candice fires off haymakers, but Piper shoves her down. SENTON FLOPS as Candice moves!
Candice STEP-UP SENTONS! But Mella rolls Candice up! TWO!! Candice escapes, DEKCS Mella, and Mella goes to a corner. Candice runs in but is sent into buckles! Mella shouts at Candice and stomps a fabulous mudhole in! Fans boo as Mella moonwalks and says, "Mella! Is! Money!" FABULOUS BRONCO BUSTER! But Piper runs in! Mella dodges, CANNONBALL for Candice! FABULOUS KICK for Piper! Mella stacks Candice, and WINS!
Winner: Carmella, by pinfall (advances to the Raw Women's Championship #1 Contender's match)
The Princess of Staten Island took advantage, and she is heading to Montreal! But will she be the one heading to WrestleMania with that golden ticket?
Baron Corbin regroups with JBL backstage.
Corbin laughs it off. "That didn't go as planned, did it?" But where are they going to eat? Maybe get some drinks or something? JBL asks, "We? There ain't no 'we'. I headlined WrestleMania, I sold out arenas all over the world, I was must-watch television. You are channel changing television. That sound you hear when you get the ring, that's the sound of remote controls around the world changing the channel to watch anything but you. And I don't give a damn about you. I give a damn about the fact that MY Hall of Fame legacy, my CHAMPIONSHIP career, has lost all credibility, because of YOU!"
Corbin frowns but JBL continues. "Modern Day Wrestling God? I'll tell you what you need. Not some cute little shirt, but a red nose and floppy shoes. Because you are a clown. You do not belong near me." Corbin asks where this is coming from. He can do better! He'll do better! JBL says, "You can't polish a turd. I tried." JBL storms off, did Corbin blow another major opportunity?
Meanwhile, we can see in the background that MVP is talking with Cedric Alexander and Shelton Benjamin. They shake hands, having a much better talk than JBL and Corbin just did. As the Wrestling God partnership falls apart, are we seeing the return of the Hurt Business?
Piper Niven finds Candice LeRae backstage!
Piper blames Candice for that loss! Piper should be going to WrestleMania! Mia storms in and makes Piper back off. Piper says they're both very luck. If either of them get in the way of her and the title again, she will not be forgiving. Mia and Candice stick together, but will they both have to worry about the angry Scottish Viper slithering around?
Cedric Alexander & Shelton Benjamin VS The Alpha Academy!
Speaking of, PRIME Alexander and the Gold Standard are going up against "Master" Chad Gable and his number one guy, Otis! It's a battle of former Raw Tag Team Champions, will one of these teams make a big impression on the Road to WrestleMania?
Raw returns and MVP is with Cedric & Shelton in their entrance! The teams sort out and Gable circles with Cedric. They tie up, Gable waistlocks and SLAMS Cedric, but Cedric gets up, only for Gable to snapmare. Gable rolls with Cedric, has a waistlock again, but Cedric pries free, only for Gable to headlock for the takeover. Cedric headscissors, Gable kips free, but Cedric arm-drags Gable. Gable arm-drags back, then blocks Cedric's arm-drag to say, "SHOOSH!" Gable stands Cedric up but Cedric mule kicks back. Cedric runs, handsprings, but into a GERMAN SUPLEX! Cedric flounders and Gable shouts, "A THANK YEW~!"
Gable tags Otis, the fans fire up and Otis struts. Gable cravats Cedric, Otis runs and CLOBBERS Cedric! Fans fire up but MVP protests. Cedric tags Shelton and he fires forearms on Otis! Shelton whips but Otis blocks! Otis whips, Shelton LARIATS, but Otis stays up! Shelton runs but Otis scoops! Shelton slips free to ROUNDHOUSE! Otis staggers, Shelton runs in to STEP- UP- NO!! Otis carries Shelton out for a WORLD'S STRONGEST SLAM! Fans fire up with the tree trunk and he runs, to SPLASH! Fans rally while Shelton sputters, but Otis CLUBS him on the back. Otis whips Shelton corner to corner hard and Shelton falls to the mat!
Fans rally behind Otis and he brings Shelton up. Shelton kicks but Otis blocks, and Otis spins Shelton around, only for the DRAGON WHIP to hit! Otis staggers around, Shelton runs in but into another SLAM! Otis drags Shelton up, puts him in a corner, and then runs in, only to get buckles! MVP coaches Shelton and he crawls, but so does Otis! Hot tags to Gable and Cedric! Cedric rallies on Gable, runs in to forearm smash int he corner, then snapmare and BASEMENT DROPKICK! MVP is fired up with Cedric and Cedric whips. Gable reverses, Cedric goes up and over. Things keep moving, NEURALIZER!
Gable flops out of the ring, Cedric builds speed! Cedric DIVES, but into an OVERHEAD Belly2Belly! Gable puts Cedric in while MVP shouts to shake it off! Gable is up top, for the DIVING HEADBUTT! Cover, Shelton breaks it! Otis CLUBS Shelton, throws him to a corner, and then runs in, only to get more buckles! STEP-UP KNEE! And then another STEP-UP KNEE! And a SAMOAN DROP!?! Fans are thunderous after that, but Gable KNEES Shelton out! Cedric is up, Gable CLOBBERS him! Gable goes up top, to MOONSAULT! Cedric avoids it, back suplex, LUMBAR CHECK!! Cover, Cedric & Shelton win!
Winners: Cedric Alexander & Shelton Benjamin, by pinfall
MVP is all fired up! He celebrates with his guys, is this the revival of the Hurt Business?
Backstage interview with The Miz.
Cathy Kelley knows The A-Lister was caught off guard last week by Rick Boogs, but what is his reaction to that return? His reaction? Miz will gladly give it to Pearce, along with a bill for the damages to his $10,000 suit that Maryse bought Miz! Who makes someone compete in a suit?! And as far as "Boogs" goes, what? He's supposed to be impressed that Boogs can bench press 500 pounds and play the electric guitar? But speaking of, here comes Boogs! Uh, how did he get a meeting before The Miz? Oh, of course, he's special, right? Wow, Boogs is special? Thanks, Miz.
But Boogs is just excited to be reunited with the Boogs Crew in the WWE Universe. The Boogs Crew? Oh, cut the humble crap. Miz would've won easily, if he was dressed and ready. Boogs got luck and he knows it, but he's also lucky that Pearce is a lazy and incompetent official. Because if it was different and Miz was ready, it would've been a different story! Pearce walks up behind Miz and says, "Tell me how you really feel." Miz sighs and smiles at Pearce. Pearce says that if Miz wants a rematch with Boogs, all he had to do was ask. In fact, how about next week? Boogs says that is righteous! THICK RICK VS The Miz, he's so excited! Rick "Boogs out" on his exercise bar!
Miz looks at Pearce, then frowns as he walks away. But then Chelsea walks back in. She's about to go to the ring, so she wants him to find an opponent, or she will call his boss. Okay thanks, bye~! The Hot Mess heads out, but who will Pearce send out to face her?
Chelsea Green VS ???
"Shh… It's Chelsea." Orlando has mixed feelings as The Hot Mess struts her way to the ring in her first singles match since coming back to the WWE. She's already got an ego over the fact that she is back, but is she going to be ready for her opponent tonight? Because her opponent is ASUKA!!
Wait, is that Raquel Rodriguez in the crowd? Big Mami Cool snuck in from SmackDown to watch Raw in person, and she's distracting Asuka! The bell rings and Chelsea SHOTGUNS Asuka down! Chelsea CLUBS away on Asuka, but now we see Natalya sneaking in from the other side! And Liv Morgan! Chelsea dribbles Asuka off the mat, brings her up, and shushes her, before she SLAPS her! Mella struts her way back out, since all the Chamber entrants are here. Chelsea BOOTS Asuka into buckles! Chelsea drags Asuka up, clinches, picks her up, COMPLETE SHOT! Chelsea sees everyone else and asks if they all watched that.
Chelsea says SHE should be in the Chamber, not "whatever this is," in reference to Mella. Chelsea goes back to Asuka, kicks dirt, and also talks trash on Natty. Wait, Nikki sneaks out here now? Nikki laughs at Chelsea. Chelsea says if Nikki wants crazy, she'll give her crazy! Chelsea also talks trash on Liv and Raquel. But Asuka gest back up! Chelsea senses something is wrong, and Asuka eggs her on in Japanese! Chelsea swings, misses, and Asuka fires off a strike fest! URAKEN! URAKEN! SOBAT! FRONT KICK! URAKEN and HEEL KICK! GERMAN SUPLEX! BUZZSAW! Chelsea wants a time-out!
Chelsea gets to a corner, Asuka runs in, but Chelsea BOOTS her! Chelsea runs in, into a CODE BREAKER, which Asuka then turns into a DOUBLE ARMBAR!!! Chelsea verbally quits, Asuka wins!
Winner: Asuka, by submission
The Empress of Tomorrow stands tall tonight, and she makes sure to look her future opponents in the eye. But then BIANCA BELAIR appears! The RawEST Women's Champion is here, and she tells them all, "I want all of y'all to take a good look at each other and tell me what you see. Cuz I'll tell you what I see. I see six top tier women in the WWE." Fans cheer that. "But… Who has what it takes to win the Elimination Chamber match? Who has what it takes to go one on one with the EST of WWE? Because last year, I was in your position. I know what it's like to be in an Elimination Chamber match, and I know what it takes to win. That's how I got this."
Bianca holds up the title, and says, "I want to wish each and every one of you good luck. Because whoever makes it out… I'll be ready to see you at WrestleMania." The EST has sent her message to all her potential contenders, but just who will survive the Chamber to meet Bianca in Hollywood?
Cody Rhodes is here!
Orlando goes nuts again as the American Nightmare makes his way to the ring. Fans chant Cody's name as he gets the mic. "So, what do you guys wanna talk about? Hmm… Last week, I used my interview time to come out here and talk to you with respect about my current WrestleMania opponent, The Tribal Chief, the Head of the Table, the biggest superstar in the world, the Best in the World, Roman Reigns." Fans boo Roman, then chant for "SAMI! SAMI!" So they just read Cody's mind. Cody did say "current." Cody's path to WrestleMania is straight and clear, but the destination is foggy.
The reason being, Roman is putting the titles on the line at Elimination Chamber, "against a guy who has kicked up all the dust, a guy who has all the momentum, a guy that's walking into his hometown, and that is Sami Zayn." Fans cheer and chant for Sami and Cody continues. "You guys seem like a perfect judge for my next question. It looks more and more like at WrestleMania, it's going to be me standing there, challenging for the championship against Sami Zayn." Fans like the sound of that! Cody says this with the utmost respect. "I have respect for anyone avenging an injustice done to them. I have respect for my friend, Sami Zayn. I wish you the best of luck, may the best man win."
But wait! "Ladies and gentlemen, my name is Paul Heyman. And I serve as Special Counsel, and The Wise Man, to YOUR Tribal Chief, the reigning! Defending! Undisputed! WWE Universal Heavyweight Champion, Roman…! Reigns!" Fans boo as Heyman continues into the ring. Fans chant "E C DUB!" and Heyman steps into the ring. Heyman tells Cody that something he may one day find out in life, "hopefully not at my expense, but one day, is that life at the very top in this industry requires an understanding that the only week busier than the week leading into a major event like the Royal Rumble, or watch the point, WrestleMania…
"Is the week coming out of a major event, like the Royal Rumble or WrestleMania. And I'm sure you know that the Tribal Chief and I have had a lot on our plates in the last week. And a few things fell through the cracks, admittedly, on the Island of Relevancy. One of which is the Tribal Chief and I, in front of the entire world, want to congratulate you on winning the 2023 WWE Men's Royal Rumble match." Cody and Heyman shake hands and Heyman says Cody earned it and that he's very proud of Cody. Fans cheer that, and chant, "You Deserve It!"
Cody knows that his father had a nickname for Heyman, his brother had a nickname for Heyman. But if you'll indulge Cody, Cody will go with "Mr. Heyman." It is because Cody has "unparalleled respect" for Heyman and Heyman knows why. But if they're going to pull back the curtain here, might as well pull it back for everyone here in the crowd and watching at home. This is a story that should've been told a long time ago. The year was 2000. The till in Cody's family dried up a bit, and Hard Times was more than a famous promo. "Simply put, my family went broke." $100 in a checking account for all of them.
To put a visual on it, Cody's dad was doing local car commercials and not for money. Just so he could keep a car. Fans chant for Dusty now and Heyman gets emotional. "But then he got a phone call," Cody continues. Heyman called Dusty. Heyman told Dusty that ECW as in town, that Steve Corino was gonna talk some smack, and that if Dusty would just agree to appear on camera, that if Dusty would be on ECW TV, Heyman "would pay him and pay him well." Fans again chant for "E C DUB!" Cody says Heyman kept his word. In addition to the money that the Rhodes family sorely needed, ECW gave Dusty his confidence back, and Cody can never repay Heyman for that.
Flash forward a bit, and they might talk about it, but before coming back here, Cody was somewhere else, "causing a little bit of trouble." From one disruptor in sports entertainment to another, Heyman showed Cody the way, so thank you again. Fans applaud that, and Heyman again gets emotional. Fans chant, "Thank You, Paul! Thank You, Paul!" Heyman says Cody is good. Cody really got Heyman there. Heyman was here to schmooze business with him, and Cody got him personally. Heyman sighs, fans cheer, and if we're peeling back and shooting from the hip, let's go all the way.
Heyman says this isn't about him, and with all due respect and love and admiration and even acknowledgement, this isn't about Dusty. This is about Cody, about everything Cody has fought for from the bottom to the top, out the door, back in, to winning the Rumble to main-eventing WrestleMania! "And winning WrestleMania is a whole different story. Just getting there is a long, long road." And that's Cody's story. That's Cody's story that he needs to finish to find out if this is a dream come true, or if he must "suffer the nightmare of coming just this close."
Because Cody isn't just main-eventing WrestleMania, he's trying to "take away from the greatest box office attraction and greatest champion of all time, Roman… Reigns." Fans boo but Heyman says that's no easy task for any mere mortal, let alone someone that has no idea what it's like under that spotlight. Will Cody crumble and wither? Will he self-destruct under that pressure because no one ever prepared him for it? Heyman says down the road is the WWE Performance Center. At that very place, Cody's father, the American Dream, Dusty Rhodes, trained and prepped the biggest stars of this generation.
Cody's father, Dusty, trained and prepped Seth Rollins, trained and prepped Becky Lynch, trained and prepped Bayley, trained and prepped Kevin Owens, trained and prepped for the highest level of success, the Tribal Chief, Roman Reigns. But do you know who Dusty didn't train and prep? Dusty did not train nor prepare Cody. Cody tries to smile through that but Heyman says he could counsel Cody that maybe, just maybe, Dusty wanted Cody to make it on his own. That's how much love Dusty had for him. That Dusty wanted Cody to step out of the shadow of a national monument such as the American Dream himself.
Perhaps Dusty didn't want Cody going through life as "Dusty's son," but as Cody Rhodes, "WrestleMania Main Eventer Who Stopped the Tribal Chief, Roman Reigns." Maybe. But Cody, Heyman can't convey in words how much he loved Dusty. But he can say to Cody's face that Dusty loved Cody. To share this personally, in Heyman's last conversation with Dusty, Dusty told Heyman… "You, Cody, were his favorite son." Cody and the fans aren't sure what to make of that, but then Heyman adds, "But Roman Reigns was the son he always wanted." Heyman drops the mic and fans cannot believe he just said that!
Cody rushes up on Heyman but Heyman backs away. Fans want Cody to go after Heyman but Heyman wants him to reconsider. Cody offers a handshake, then makes Heyman take it. "I'm just trying to win a wrestling championship, and everybody, everybody, wants to make it personal. And that's what you just did, and you're not gonna pay for it, Mr. Heyman. Your boy, Roman Reigns, is going to pay for it. At WrestleMania, when I take those titles, personally." Cody pushes the mic into Heyman then heads out. Will Cody ironically be hoping Roman beats Sami Zayn at Elimination Chamber so he can be the one to tear the Tribal Chief down?
Elimination Chamber Match Qualifier: Elias VS Montez Ford!
There is just ONE spot left in the United States Championship match, and it comes down to The Drifter and the flyest high flyer WWE has seen in a long time! Will all of Montreal #WalkWithElias? Or will this Profit be up, looking for gold?
Raw returns and Elias makes his entrance while Austin Theory is on commentary. The bell rings and Elias circles with Ford. They tie up, and they are in a deadlock. They go around, Ford puts Elias in a corner but Elias turns it around. The ref counts, both men let off, and they reset. Ford and Elias tie up again, Elias headlocks and he grinds Ford down. Ford powers up but Elias holds tight. Ford tries again, but Elias still holds tight. Theory isn't concerned about Elias' level of aggression, because the person with aggression is him. Ford powers up and out, but Elias runs him over! Cover, TWO!
Elias stands Ford up but Ford rolls Elias up, TWO! Ford cradles, TWO! Elias headlocks again and he hits a takeover. Ford keeps his shoulder up, moves around, and fans rally. Theory likes Ford's athleticism, and the move on his regimen, but he's intrigued to face Elias since they've never met in a match. Ford fights up, powers out, and things speed up. Ford hurdles then runs Elias over! Ford DROPKICKS Elisa, and then Ford snarls as he whips. Elias reverses but Ford KICKS back! Ford runs in, but into a FLAPJACK HOTSHOT! Ford sputters to a corner and Elias storms up to CHOP, UPPERCUT and repeat!
Elias fires off, the ref counts, and Elias lets off. Elias then stomps Ford again, CHOPS him, and whips to back drop Ford! Ford bails out, Elias pursues, and Elias RAMS Ford into barriers! Elias then brings Ford up to STEEL STEPS BACK SUPLEX! Elias roars and fans are torn as Raw goes to break.
Raw returns again and Elias has Ford in a motorcycle stretch. Ford endures, turns, but Elias drags him up into a waistlock. BACKBREAKER! Elias then goes to a corner and climbs up top, but Ford hops up after him! Ford fires haymakers, Elias throws body shots, and Elias CLUBS Ford down. Elias SUNSET FLIPS, but Ford holds onto the ropes! Fans fire up as Ford fights his way back up, and he ROCKS Elias with a right! Elias turns things into an Electric Chair Lift! SPINNING POWERBOMB! Cover, TWO! Theory says he thought that would end it, though he sounds a bit sarcastic.
Ford crawls to the apron and Elias storms over. Ford GAMANGIRIS Elias, ducks a haymaker, then bumps Elias off buckles to GAMANGIRI again! Ford goes back up, CROSSBODIES, and says "SUCK IT!" Ford rallies with clotheslines, then runs to LEAPING LARIAT! Elias staggers, Ford pumps up and hits a BIG back suplex! Kip up but Ford's back tightens up. Ford powers through to STANDING MOONSAULT! Cover, TWO! Theory likes that Elias is still in this, but Ford brings Elias up. Elias CHOPS! ford ROCKS Elias with a right! Elias ROCKS Ford, but Ford ENZIGURIS! Ford runs, into the SYMPHO-KNEE!
Elias fireman's carries for a DEATH VALLEY DRIVER! Cover, TWO! Ford survives and Elias grows frustrated. Theory doesn't worry about the match, and goes on to talk trash on the other entrants. Theory thinks Johnny Gargano will be a stay-at-home dad, Bronson Reed probably can't fit in a pod, but then gets mad at Kevin Patrick for bringing up the loss to Bronson back in their NXT days. Elias meanwhile RAMS Ford into a corner, RAMS him again, and again, and again! Elias backs off, runs in again, but Ford puts him on the apron! Elias shoulders in, slingshots, but into a HAYMAKER!
Elias flounders away, Ford goes corner to corner to FLY!! Direct hit and down goes Elias! Ford puts Elias in the ring and fans fire up! Ford goes up top, and leaps in FROM THE HEAVENS!! Cover, Ford wins!
Winner: Montez Ford, by pinfall (advances to the United States Championship Elimination Chamber match)
Ford takes the last spot, but Theory stands on the desk to hold up the title. Will Theory still have that title after the Elimination Chamber? Wait! SETH ROLLINS CLIPS THEROY! Theory hits the desk and Rollins laughs! Fans sing "OH~ OHH~ OHHH~!" before the CURB STOMP to the floor! The Now didn't see The Visionary coming, will nothing and no one stop Rollins from winning in the Chamber?
Bayley talks with Damage CTRL backstage.
Dakota Kai is in crutches given what Becky Lynch did to her last week, but Bayley isn't worry. She tells Kai & Sky the plan and prepares for the main event, which is up next!
Steel Cage: Bayley w/ Damage CTRL VS Becky Lynch!
The Role Model used Damage CTRL to take control away from The Man and deny us all this match on the Raw 30th Anniversary episode. But now, there's no running from this, there's no hiding from this, and there's no getting around this! Will Bayley survive Becky's Big Time wrath? Or will Becky leave Bayley behind just like when they were in NXT?
The bell rings, fans fire up, but Bayley smirks. Fans rally for Becky as she and Bayley circle. They feel things out, Bayley ROCKS Becky then climbs the wall! Becky yanks her down, she won't let Bayley just run away like a coward. They talk trash, Bayley says Becky doesn't tell her what to do or when to do it. Bayley shoves Becky, so Becky ROCKS Bayley! They go back and forth, Becky gets the edge, but Bayley kicks a leg out! Becky trips Bayley! Becky says she was going for the door, but that's not how this is going down. Becky whips but Bayley turns it around, only for Becky to stop from hitting the steel.
Becky hits Bayley back, but Bayley also blocks hitting steel. Bayley elbows Becky away but Becky goes for an arm! Bayley and Becky go around, but Bayley throws Becky into the steel! Kai & Sky like what they see as Bayley sends Becky into more steel! Bayley stomps away on Becky, then digs her boots in! She also digs Becky into the frame of the cage! Fans boo but Bayley covers, ONE!! Becky is hanging tough, so Bayley decides to climb. Becky hurries over and dropkicks the cage to shake Bayley loose! Bayley falls to the mat, then Becky drags her up to RAM her into the steel! Becky drags Bayley up again to RAM her into more steel!
Becky runs to basement dropkick Bayley into the steel! And again! Becky stomps away on Bayley now, then pushes her face into the steel! "You think you can talk about my husband?! You think you can talk about my husband now, Bayley?!" Becky lets off, then drags Bayley up. Fans rally and Becky throws Bayley into more steel! Bayley drags herself out while Becky climbs the cage. Bayley hurries to anchor Becky, but Becky kicks her away. Bayley climbs up after Becky, but Becky kicks her again. Bayley anchors a foot, but Becky dribbles Bayley's face off steel! Becky then adjusts, brings Bayley around, but Bayley RAMS Becky into steel!
Bayley dribbles Becky now, throws her off the ropes, then adjusts to MACHO ELBOW! Cover, TWO! Kai & Sky coach Bayley on as she has control, and Raw goes to break.
Raw returns just as Becky kicks out of a cover! And she wants the arm! Bayley hurries to push Becky away, but Becky hits a FLYING FOREARM! Both women are down and Orlando fires up! Kai & Sky coaches Bayley as she and Becky both stand. The forearms go back and forth again! Fans rally behind Becky as she gets the edge, uppercuts and SOBATS! Becky runs, ducks 'n' dodges, and JUMP KICKS Bayley down! Becky whips Bayley to a corner, but Bayley uses that to get up the wall! Becky grabs Bayley's legs to SLAM them against the steel! And again! Bayley holds on with her hands but Becky RAMS her into the steel again and again! SUPER JUMP KICK!
Bayley ends up slumped on the ropes, for Becky's SUPER GUILLOTINE LEG DROP!! Cover, TWO!! Fans rally and Becky fires up. Kai & Sky plead with Bayley as she gets up, but Becky clinches. Bayley slips out of the slam to SAIDO! Cover, TWO!! Becky is still in this and fans fire up again! Bayley drags herself to ropes, climbs the cage, but Becky rises! Becky drags Bayley back down, has her draped on the ropes and TOSSES her into the steel! Becky runs, to drop a leg, brother! But Bayley turns it into a HEEL HOOK!! Becky flails, reaches out, and crawls her way to the door! Becky grabs the frame but Bayley drags her away!
Bayley stands Becky up but Becky rolls to send Bayley into buckles! Roll-up, TWO!! Back to the HEEL HOOK! Becky still crawls, they roll to ropes, and Becky SMACKS Bayley off steel! And again! And again! Bayley is dazed but Becky hobbles back up. Becky climbs a corner but Bayley anchors her foot. Becky kicks her away, but Bayley tries again. Becky kicks Bayley again, but Bayley hurries up after her! They brawl, Becky shoves Bayley away! Becky is on the top rope but Bayley CLUBS her! Bayley clubs after and they braw on the top rope! Bayley RAMS Becky into the steel, SUPER BAYLEY2BELLY!! Cover, TWO!?!
Kai & Sky can't believe it, and neither can Orlando! Bayley stalks Becky, but then decides to climb the wall! Bayley reaches the top! Becky hurries up after Bayley, catches up to Bayley, and they brawl up top now! Fans rally as the haymakers go back and forth! Bayley SMACKS Becky off the top! But Becky grabs an arm! Becky uses that to drag herself back up, DISARM-HER ON TOP OF THE CAGE!!! Bayley slips free, gets caught up on the ropes, and flops to the mat! But Becky just adjusts, only for Sky to climb up after her! The Evil Genius brawls with Becky, and then she kicks Becky down into the ring! Kai sneaks a crutch to Bayley!
Bayley JAMS Becky with the crutch! But wait, is that LITA?!? The living legend is here and she goes up after Sky! Lita YANKS Sky right off the cage! Lita storms up on Kai and uses her other crutch to YANK her into steel steps! Lita JAMS Sky, reels her in, TWIST OF FATE to the floor!! Bayley is flabbergasted, but she hurries for the door! Fans are losing their minds as Lita SLAMS the door shut! Bayley staggers into a MANHANDLE SLAM!!! Cover, Becky wins!!
Winner: Becky Lynch, by pinfall
Becky had Big Time back-up, was this the ace in the hole she talked about? Did Lita help Becky put behind her Damage CTRL once and for all?
---
My Thoughts:
A great Raw, and full to the brim at that. Great opening segment with Edge, Beth and Judgment Day. I am glad they're giving us that Mixed Tag for Elimination Chamber, but I was hoping they would make it Edge & Beth VS Rhea & Dom. But at the same time, if Dom was involved, it'd be obvious Dom would take the loss just so The Grit Couple can win without really hurting Rhea's momentum. With Finn in that match instead, it could go either way. Rhea could beat Beth to win it while we see Edge and Finn set up a 1v1 rematch for WrestleMania. That's two birds, one stone, so perhaps WWE will go with that.
I also like that they used the brawl that broke out to bring in the Profits. Dom taking the Glam Slam was beloved by all, and of course we go right into Dawkins VS Priest. Priest winning makes sense, he really is the workhorse Edge said he is, Priest will have a great showing in the Elimination Chamber. Elias VS Ford was great stuff, even with Theory on commentary. Theory wasn't bad, but what does he really add talking himself up? At the same time, it was great for Rollins to drive-by Theory to get himself some momentum while not in the ring. And as I'd hoped, Ford is in the Chamber now, so get ready for a From the Heavens off a pod.
Corbin VS Lumis being a comparative squash was a bit of a surprise, but it leading to JBL dumping Corbin was also quite surprising. At the same time, something had to give. The WWE never books Corbin strong forever, which is why Corbin has been through more changes to his character these last few years than anyone else. I'm not sure what'll get Corbin to the next level, if WWE even cares to do that. I still think they skipped through the Bum Ass Corbin stuff too soon, but that's on Vince. Maybe Corbin will start trying to earn JBL's respect like he needs it as validation for who he is.
And because HHH's team is really clever, they gave us another "Easter egg" in a promo, with MVP talking with Cedric & Shelton before their match. Their match against Alpha Academy was pretty good, though it seemed clunky at the start. Commentary touched on it, I think Shelton was just not quite ready for how big and strong Otis was gonna run in there. But Shelton & Cedric win because clearly, the Hurt Business is on its way back. Lesnar and Lashley had a good promo together, and I'm a little surprised we're getting that match at the Chamber. Maybe there will be something crazy that happens, compelling a WrestleMania match. Plus, from Lashley's promo, he's counting their Rumble match confrontation as part of the record, so the Chamber match would be round 4, making Mania round 5 and a tiebreaker of sorts.
Good backstage promos with Adam Pearce. Miz putting his foot in his mouth and ending up in a rematch with Boogs was good stuff. Officially signing MMM to Raw was a nice detail to help give us a reason we're even watching Pearce, which sets up Chelsea "Karen Joke Punchline" Green complaining to him and getting a match. And seeing as how Chelsea avoided bringing Asuka up, it was perfect that she had to fight Asuka. It was a logical surprise to have the other women in the Elimination Chamber match show up, though I feel like Chelsea could've been faster about talking trash. Asuka wins, of course, and Bianca had a great promo calling out all the contenders.
Speaking of, the Fatal 4 was great stuff, and I suppose Mella winning is a good choice. She's returning, she's got momentum just on that, but she'll surely be used to build up Asuka in that match. Mella had that segment with Asuka last week, Asuka will definitely mist and eliminate Mella. Asuka is definitely a frontrunner to win the Chamber, and this return to Kana in presentation has to mean Asuka's going to WrestleMania. Piper threatening Candice and Mia was good stuff. Piper might get a partner to take them on at some point, but we can get some great 1v1 matches out of Piper VS Candice and Piper VS Mia.
Cody's promo segment with Heyman was so good. I just knew Heyman was setting up that insult on Cody about Dusty wanting someone like Roman as a son, and it was still powerful. And while Sami Zayn is great, it of course gave the idea that WrestleMania's main event will stay Roman VS Cody. Then we got a great main event in the Steel Cage match. Granted, it was the usual Steel Cage formula: throw each other into steel; keep each other from climbing up and out multiple times; Heel still has minions interfere. But I did like that Lita showed up to help Becky in a callback to their Crown Jewel match. Lita helping Becky win was good stuff cuz it was DMG CTRL facing karma, and fans got to see the legendary Lita celebrate with the iconic Becky. Hell, maybe we get some kind of tag match now so Lita can return to WrestleMania.
My Score: 8.7/10