Dragon Gate The Gate of Origin Results & Review (9/9/2018)

Well, I guess it's time to give Dragon Gate another chance.
As you're aware, after covering the King of Gate Tournament with Andrew, it left a sour taste in our mouths due to the bad booking and their network service not showing all of the shows and giving us not a lot to work with. But since I pay for the damn thing still, think it's time to see how this show does and before I cover it, I'm going to do a quick recap of what has happened from the last time I covered them.
Over Generation is officially disbanded, Eita defeated Dragon Kid for the Open the Brave Gate Championship, BxB Hulk and YAMATO won the Open the Twin Gate Championships, both Big R Shimizu and Ben-K betrayed MaxiMuM to join ANTIAS, and Shingo Takagi officially announced that he will leave Dragon Gate to become a Freelancer on October 7th and that's when he'll wrestle his final show.
Now that we're all covered up, time to see if this show can win me over, so let us…dive right in.
Six Man Tag Team Match
Gamma, Mondai Ryu & Brother YASSHI vs. Hyo Watanabe, Shun Skywalker & Willie Mack
Review: Looks like Brother YASSHI isn't booked in anything Natural Vibes related due to his fellow members being involved in title matches as he teams up with Gamma and Mondai Ryu to take on Shun Skywalker as he teams up with Hyo Watanabe and Lucha Underground star Willie Mack in what looks to be a packed six-man bout. Which team comes out on top?
The match started off a little bit clunky but it did pick up after the halfway point and it was as standard as you can get in a Dragon Gate opening contest, not that there's anything wrong with that or anything. The more I see Shun Skywalker perform, the more I get impressed with him and think he could do amazing things in the upcoming years and can definitely see him as a future Open the Brave Gate Champion if he does stick around with them since the guy is underrated. I don't see much of Willie Mack due to me not being a big fan of Lucha Underground and don't follow too much independent wrestling but he didn't do so bad either and did fit in pretty well with the others in here. Shun would do a move I can't really describe to Mondai Ryu to get him down on the mat as Mack does a Frog Splash to pick up the win for his team.
Rating: Tony Schiavone and a half
Tag Team Match
Cassandra Miyagi & Masaaki Mochizuki vs. Meiko Satomura & Stalker Ichikawa
Review: We don't get to see much of this but it appears as if we have a mixed tag match here with Dragon Gate and some Sendai Girls competitors as former Open the Dream Gate Champion, Masaaki Mochizuki teams up with one half of the Sendai Girls Tag Champion Cassandra Miyagi as they take on current KO-D Openweight Champion and Sendai Girls owner, Meiko Satomura and her partner is Stalker Ichikawa who is mostly known for his comedic style of wrestling. Which team comes out the victor?
Mochizuki and Stalker start the match off and soon as the bell rings, Mochizuki ran up to him to hit a high kick and pins Ichikawa for the win and the match is over…well shit. Soon as Mochizuki and Cassandra start to leave the ring, Ichikawa said that he wasn't ready and wants the match to restart and they agree to let it happen thankfully because that would've been a bit of a buzzkill.
Meiko and Mochizuki start the match off this time and much better this time around as they delivered some stiff kicks to each other with Mochizuki not holding back when he kicked her harder. The match had a good amount of comedy which was expected when Ichikawa was involved in the match and decent wrestling to go with it. Ichikawa and Mekio were holding Mochizuki and Cassandra's hand as they walked around the ropes looking like they were going to do the Old School but they walked around the ropes until they were face to face and then they would eventually get pushed off. They also did a…Thousand Years of Death..just look up the move in Naruto if you don't know what it is because I really don't wanna explain it. After the referee was knocked out, Meiko hits the Scorpion Rising on Mochizuki and Ichikawa does the La Magistral to go for the pin and the referee was counting too slow after regaining consciousness and Ichikawa had enough as he tells the referee to count faster, and he even shows him how fast he wanted to count during the next pinfall and he understood as Cassandra rolled Ichikawa from behind and the referee counted very fast like he wanted as Cassandra and Mochizuki got the win.
Rating: Eric Bischoff
Eight Man Tag Team Match
ANTIAS (Ben-K, Big R Shimizu, Shingo Takagi & Yasushi Kanda) vs. MaxiMuM (Dragon Kid, Jason Lee, Kaito Ishida & Naruki Doi)
Review: Last month, Big R left MaxiMuM to join ANTIAS and on the September 6th show, Ben-K also betrayed his original unit and would join ANTIAS as well and guess it makes sense due to his members leaving for OWE and needing some new members, but both turned on them and now MaxiMuM wanted this match for payback against ANTIAS and their former unit members, even Dragon Kid found a new home with them after Over Generation being disbanded. Can MaxiMuM get revenge over ANTIAS or will they win another one over them?
I'm gonna talk about Big R and Ben-K mostly for this review since this is mostly about them and their progression as heels in their new home, and they even sported new looks to go with their new change as Big R dyed his hair blonde and looks like a mini Bam Bam Bigelow with the flames in his outfit while Ben-K is just now wearing black and red short, I just hope it leads to bigger things for Ben-K because he's been on fire this year. All eight of them played their part in this match with ANTIAS showing more of their dominance with their new changes to their unit while MaxiMuM fighting them off as best as they good with their agility, especially Jason Lee who has been the highlight of the match with how far he's come during his time in Dragon Gate and it made me interested to see a match with him and Shingo when I saw them have their little sequences together. This match had fast-paced action, it had intensity, and it told a story to make people wanna buy it and see where it takes you next. It looked like MaxiMuM was about to win the match when they all were able to take Big R down until he kicked out of it. Kaito would run over to Big R only to get thrown into the air and caught a spear from Ben-K which was a very nice combo and Ben tops it off with the Ben-K Bomb to win it for ANTIAS.
Rating: Eric Bischoff and a half
Open The Triangle Gate Title Match
Natural Vibes (Genki Horiguchi, Kzy & Susumu Yokosuka) (c) vs. Tribe Vanguard (Kagetora, U-T & Yosuke Santa Maria)
Review: This was the unit that I really missed watching when I took a break from Dragon Gate and I'm glad to see that they're still the Triangle Gate Champions since I expected them to drop them in a short reign and I'm glad that's not the case. Natural Vibes are set to defend their titles against Tribe Vanguard members, U-T, Yosuke Santa Maria, and Kagetora. I don't know how they got this title opportunity and I think they defeated Natural Vibes in a non-title match to get this but I could be wrong and Yosuke in a title match is fine by me. Can Natural Vibes retain once again or will we have new champions?
These are the types of matches that I missed seeing in Dragon Gate and this match definitely delivered. Natural Vibes have gotten so much better as a unit and them being champions for this long has shown how good of a team they've been during these past few months together and I'm glad that's the case for them instead of being a failed experiment. They're unique, creative tag team offense, and charismatic, I hope they stick around for a while. Let's not forget about their opponents, Tribe Vanguard as they also brought their A-game here as well, especially U-T who was the highlight of this entire match, I don't get to see too much of him but he delivered big time in this match with his crazy offense and great selling to go with it. Kagetora and Yosuke are of course always great with Yosuke living up his gimmick and improving constantly in the ring as well. The match was fun, creative, and just a treat to see with how well both of these teams have done. I loved the little combo Vanguard did to Kzy with throwing him up in the air and doing a Codebreaker. U-T would hit a Canadian Destroyer to Kzy and once he kicked out of it, U-T applied the Rings of Saturn and would even roll him into the center of the ring a few times to make us believe he would actually tap out of the hold, but Kzy was able to roll him into a pin but kicked out of it. Kzy would hit his Running Elbow Smash and U-T was somehow able to kick out of it, but Kzy quickly picks him up for the Impact and he picks up the victory to retain the titles for Natural Vibes!
Rating: Bruce Prichard
Open The Brave Gate Title Match
Eita (c) vs. Punch Tominaga
Review: After Over Generation has disbanded thanks to Eita defeating Dragon Kid, he would fight him sometime again after for the Open the Brave Gate Championship and he would also take the title away from Kid to add more insult to injury. Eita is set to defend his title against…Punch Tominaga of all people. I'm afraid to ask how he got this title opportunity, but I guess Eita needed an easy defense or so we think. Punch was able to get the surprise title victory over Kanda a few months ago, so he might be able to pull it off again. Can Eita have his first successful title defense or will Punch ruin it?
I don't know what it is about Punch Tominaga but there's that little charm about him that makes me not dislike him as much as I should. Sure, he's not a great wrestler by any means, but he's pretty funny, and does his part when he wants to. ANTIAS is pretty much how I felt with Suzuki Gun when they were in NOAH, incredibly annoying at this point and just the constant run-in's and heel tactics and I understand wanting to get heat due to being a heel and want that, but it can get to a point that if you do it in almost every match on nearly every show then it becomes a nuisance.
Besides that little hiccup with ANTIAS, it served its purpose with Punch being the underdog in the story while getting some impressive offense in there when he would get the chance and even gave us a few close calls to make us believe he would take the belt off him. Punch did almost get the win when he did a Roundhouse Kick and was about to get the pin, but Big R pulled the referee out of the ring to make him stop the count as we get more heel tactics with Eita using the chair to hit him and making a pile so he could do a Superplex onto the pile of chairs. The match would come to an end when Eita would spray something into Punch's eyes when he wasn't looking, hits him with a chair, and tops it off with a Superkick as he goes down for the three count as Eita retains the title. After the match, ANTIAS would get in the ring and beat down Punch until Natural Vibes came in to chase them away, but it looks like it's not over as the two units would fight each other in the ring. Think I got a feeling when the next Unit disbanding match will involve.
Rating: Eric Bischoff
Open The Twin Gate Title Match
Tribe Vanguard (BxB Hulk & YAMATO) (c) vs. Don Fujii & Ryo Saito
Review: Hulk and YAMATO won the titles a little over a month ago from Big R and Ben-K after YAMATO failed to win the King of Gate tournament and they have surprisingly been a good pairing and I can't really complain about it. Their first title defense was a bit of a bust due to a No Contest when they defended against Big R Shimizu and Naruki Doi. However, they now have a second defense set in sight as they defend the titles against Don Fujii and Roy Saito, which I am okay with since I love the both of them together, plus Saito is a treat to see. Will they be able to have a proper defense or will something happen again?
Oh hey, Saito is wearing his old attire again while his hair grew back out, good for him. Saito being serious in this match? Well, this is a new thing to see and I honestly love it since he's still himself but not joking around like he normally would with how he wrestles as we really see him strengths right here.
The match was slowly paced in the beginning until they started to fight outside and even went out the door so they could both fight on top of the balcony for a minute, but they would have to stop once the referee was doing the count as Saito and Hulk made ran into the ring just in time while YAMATO and Don are still fighting outside…somewhere. Seeing Don and Saito teaming up here made me want them to keep tagging together because their chemistry in the ring is great even though they're not considered the most technically sound wrestlers, not that there's anything wrong with that whatsoever, but just how they work together makes them a great team. YAMATO and Hulk aren't too bad of a tag team either since Hulk is growing on me and YAMATO is usually great, so them teaming up here and being the champions is working rather nicely here as well.
Don missed a knee drop and hurt his knee as YAMATO uses this advantage to apply the Figure Four and it looked like he was about to tap out for a minute there until Saito Splashed on top of YAMATO to break the hold and almost got the pin as Hulk broke it up. We get a lot of close calls between both of these teams with Saito doing his roll-up's whenever he can get the chance and even coming close at certain points, also Don hitting his German Suplex at one point but they still keep kicking out. I was really hoping Don and Saito would get the win here in this match since I felt like it would've been a great story, but that had to come to an end when YAMATO has Saito up while Hulk kicks them down so YAMATO can hit the Gallaria so they could retain the titles in a great tag match.
Rating: Bruce Prichard and a half
Open The Dream Gate Title Match
Masato Yoshino (c) vs. Takashi Yoshida
Review: How did Takashi Yoshida of all people get a chance to go for the Open the Dream Gate Championship? Probably the worst one on the roster in my opinion and is somehow getting a shot at their biggest title, I guess Masato Yoshino needed some title defenses. Plus, this is technically a rematch since they did fight at the King of Gate Tournament during the semi-finals with Yoshino coming out as the victor. Yoshino was only able to defend the title once when he defeated Shingo Takagi and now has his second defense here against Takashi. Apparently, there is a stipulation here for Yoshino since he cannot use a type of flash pin to win here like he has in his last few matches, meaning he would have to either make him tap out or use an actual move to defeat him. Can Yoshino do that or will he drop his title?
If you're looking for something moderately fast-paced or higher, then this match really isn't for you since it had a slow build-up during the majority of the match and it's not bad or anything like that since the match was honestly pretty solid, but just don't expect a lucha type or any high spots. The match was more of a mix of a ground-based style of wrestling with a little bit of power and the only time you see a little bit of quickness is with Yoshino due to some of his moves like the Torbellino. Takashi didn't do terrible here and I will give credit when credit is due despite not doing many moves, but it was enough to get himself over with his strikes mostly and using power moves during times that he would need them and it works out well for him here. Yoshino though, right now I'm not too sold on his title reign compared to the one Mochizuki had previously, but this is his only second defense for this run and I'll wait till he gets a few more in his belt, however, nothing really to write home about or say it's fantastic at this time sadly and I hope that changes too or it'll be a lackluster reign, which is a shame since Yoshino is actually a really good wrestler.
There was a time where Yoshino would Sunset Flip over Takashi during a Powerbomb to try and get the pin but wasn't able to due to the rules of the match where he wouldn't be able to do those type of pins to win the match meaning he had to break it up. When the referee wasn't looking, Takashi would spray green mist into Yoshino's eyes and hits a Lariat thinking this could be it but Yoshino was somehow able to kick out of it! Takashi picked him up to go for his Running Powerbomb and goes for the pin one more time and another kick out! Yoshino would be able to hit another Torbellino to get him down and applies the Sol Naciente and has it locked in tight here to look for the submission victory, but it looked like Takashi was going to break out of it and he falls over instead as he's not passed out, meaning Yoshino was able to retain the title. After the match, Naruki Doi would come out and said even though they're apart of MaxiMuM, he would still want a shot for the Open the Dream Gate Championship and it'll be official for the September 24th show.
Rating: Eric Bischoff and a half
Overall: So, was Dragon Gate able to win me over? I think they did a good enough job to make me wanna watch them more again while not a perfect show, it was still solid enough to keep me interested in seeing what happens next. Both tag title matches were the best part of the show and definitely worth checking out if you can find them. Can't wait to see the next show.
Favorite Match: YAMATO & BxB Hulk vs. Don Fujii & Ryo Saito
Least Favorite Match: Gamma, Mondai Ryu & brother YASSHI vs. Hyo Watanabe, Shun Skywalker & Willie Mack
Score: 7.5/10
Mitchell's WWE Monday Night Raw Results & Report! (1/21/19)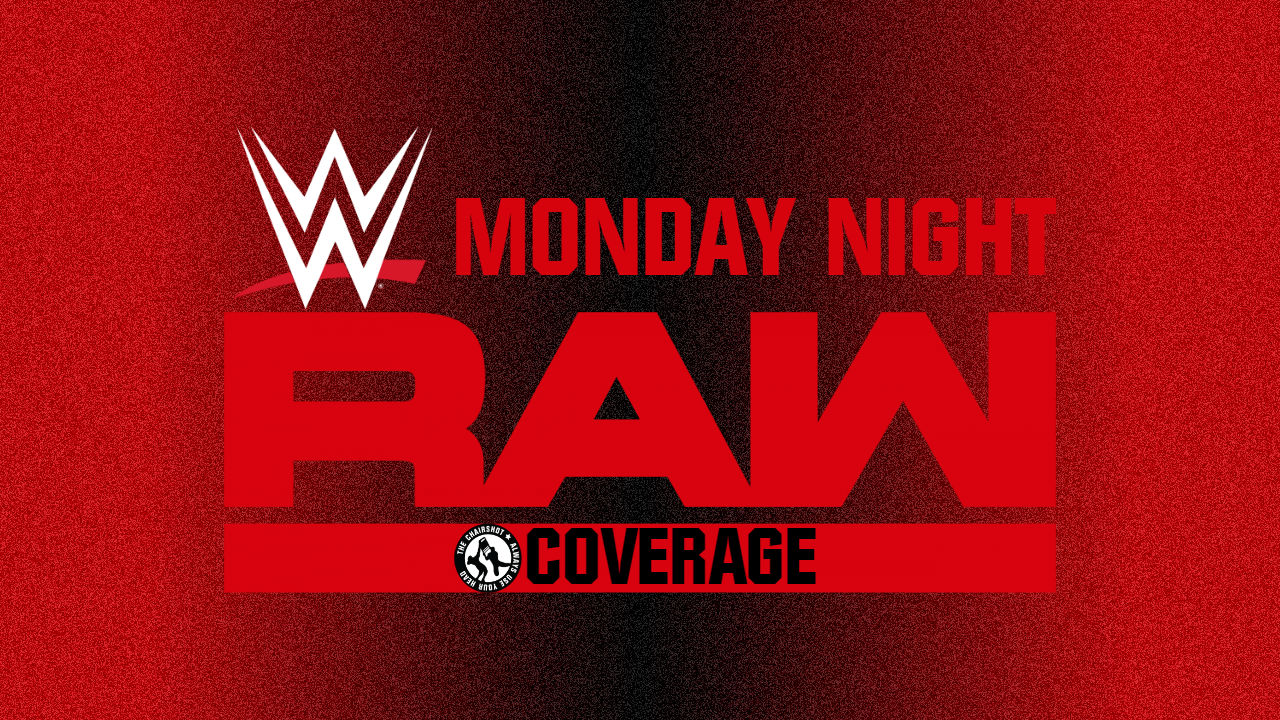 Raw Women's Champion, Ronda Rousey, defends her title at the Royal Rumble, but she first tests the waters against Sasha Banks in tag team action!
OFFICIAL RESULTS
Finn Balor VS Braun Strowman; Finn wins, by disqualification.
Bobby Lashley w/ Lio Rush VS Apollo Crews; Lashley wins.
Seth Rollins VS Drew McIntyre; Rollins wins.
Six Man Tag: Lucha House Party VS Jinder Mahal & The Singh Brothers; Lucha House Party wins.
Elias VS Baron Corbin; Corbin wins.
Heavy Machinery VS The Ascension; Heavy Machinery wins.
Raw Tag Team Championships, Special Referee: Curt Hawkins; Bobby Roode & Chad Gable VS The Revival; Roode & Gable win and retain the Raw Tag Team Championships.
Ronda Rousey & Natalya VS Sasha Banks & Bayley; Banks & Bayley win.
PLAY BY PLAY
WWE honors Martin Luther King Jr. and his dream.
WWE has a 10 bell salute for this great man and his fight for "love and justice between fellow human beings." #LongLivetheDream
The Beast returns to Raw!
The Royal Rumble approaches, and that means a WWE Universal Championship match comes with it! Paul Heyman has a mic and while fans boo and jeer, he again introduces himself as The Advocate for "the reigning, defending, undisputed Universal Heavyweight Champion, BROCK LESNAR!!" And to get down to business: on last week's Raw, in front of a global television audience, Finn Balor pinned John Cena. It was not a fluke, it was not controversial, it was simply Finn Balor stepping up and seizing the moment. "So much so" that John Cena took to the mic to say he believes in Finn. Cena should, because the WWE Universe has declared "We Believe in Finn!" And the WWE Universe should, because even Paul Heyman believes in Finn!
Heyman gives Finn credit where credit is due, because even Finn believes in Phoenix, he will do the very same thing he's always done: capitalizing on fate and opportunity. And not just in any match, but a title match. Not just any title match, but a Universal Championship match. And not just against any Universal Champion, but against Brock Lesnar, who trained to prepare for Braun Strowman. Lesnar wont' defend against the temperamental Monster Among Men but against a man with a completely different style. And that is why Finn believes in Finn, and why Heyman believes Finn believes in Finn. And that's why when Finn says this himself, you should listen to him, for he is the voice that matters.
However, Heyman's is the voice that martyrs. At the Royal Rumble, Brock Lesnar will make Finn into that martyr, "sacrificed for the sin of making you believe he can conquer the unconquerable"! Sacrificed for believing Finn can take what Lesnar's got! Sacrificed for thinking Finn is a "Slim Reaper" who will slay The Beast. But here comes that spoiler alert for Raw and the Rumble: "Even miracles fear Brock Lesnar." Sunday, Chase Field, Phoenix, Arizona, THE Royal Rumble PPV, Brock Lesnar will put to bed the "ridiculous notion" that Finn Balor even belongs in the same ring, with Finn looking up from the mat saying "Oh my God, I believe in Brock Lesnar." But wait, that's Vince McMahon! And The Chairman heads straight for the ring!
Vince takes up a mic and with fans cheering him, he tells Heyman that he's actually going easy on Finn. That was some old school promoter style drumming up of business. Heyman saying FInn stands no chance against Lesnar is rather passe. Now you should try David and Goliath. One day, David went out, ate all the mushrooms, and thought he could take on a big nasty giant. He did, and Goliath beat the hell out of David, until he was reincarnated as Finn. What? Vince says Finn earned his opportunity, and both men have their fans, but even in "Hillbilly Land" Oklahoma City, the fans know- What's wrong? He's speaking too fast. Well if any fans actually believe Finn will win, then you all believe in fairy tales. But this is no fairy tale, this is BRAUN!!
The Monster Among Men may not get Lesnar at the Rumble, but he wants Lesnar now! Vince asks Strowman what the hell he thinks he's doing out here, but Strowman and Lesnar are too busy staring down. Fans chant "Get These Hands!" while Lesnar grins and gives Strowman space to enter. Strowman has his own mic and says "Last Monday was the worst night of my life, thanks to Baron Corbin." $100,000 and a title match down the drain. But that was also the luckiest night of Lesnar's life. If Lesnar still has the title after Sunday, Strowman will be waiting on the other side to rip Lesnar up like that limousine! Vince warns Strowman, he's lucky to still have a job. But here comes Finn Balor! The Extraordinary Man smiles but so does Lesnar as Finn joins everyone in the ring.
Finn says "Same old Monday Night Raw." Braun doing Braun things, while Finn's the guy who beat three other men, including the GOAT, John Cena. Heyman says he's the second greatest, behind Lesnar. Well Finn still earned his opportunity against Lesnar. As for Vince, he may not believe in Finn, because he doesn't leave in fairy tales, but Finn does. And Balor Club believes. And at the Royal Rumble, Finn will take back his Universal Championship! Strowman says he definitely could've beat Lesanr, and has no idea if Finn could, but he better. Finn appreciates the support, but keep your nose out of his business because he'll do what Strowman hasn't. Lesnar laughs as he wants to leave but Vince says Lesnar should stick around for this.
Finn tells Vince has the story backwards. David stood up to Goliath and everyone laughed at him. But they didn't know who David was, and what he was made of. Goliath fell face down in the dirt, BOOM. And no one was laughing after that. Vince has an idea: Lesnar should be ringside to watch this real-life David VS Goliath! Finn VS Strowman, even Vince will stick around for this! Will Finn prove the story true? Or will Strowman prove he should still be the man to face The Beast?
Finn Balor VS Braun Strowman!
Raw returns and Finn jawbreakers free of Strowman's grip! Strowman knees low but runs into a dropkick! He stays standing and runs at Finn in the corner. Finn dodges and kicks him back! Lesnar laughs and Strowman gets distracted. Finn SLAPS Strowman, and that only angers Strowman! Finn goes for the legs but gets clubbed down. Strowman drags Finn up but Fin n lips free. Finn boots Strowman but his slingblade is denied! Strowman clubs Finn down again! Strowman kicks Finn out of the ring but fans rally up for Finn. Finn drags himself up but Strowman runs out to run him over! Even Lesnar was impressed by that.
Strowman drags Finn back into the ring, then stalks Finn to a corner. He squashes Finn with a splash then hauls Finn up. Finn slips out and gets to a corner but gets another splash! Cover, TWO! Finn lives but Strowman keeps his cool. Strowman clamps on a nerve hold and Finn endures the grip on his shoulder. Fans rally and Finn stands, only to be headbutt out of the ring. Strowman goes for another lap, but Finn slingblades him! Lesnar is now impressed by that. Finn hurries back in the ring and the ring count begins. Fans chant "Too Sweet! Woop Woop!" as the count rises to 5. Strowman stands and shakes it off to enter at 7, but Finn dodges in the corner.
Finn comes back with forearms, but Strowman only staggers. Finn keeps trying but Strowman grabs him! Strowman scoops but Finn slips into a sleeper hold! Finn holds on tight but Strowman backs him into buckles. But Finn hops back on! Strowman drops to a knee, but pries Finn's arms away! Finn drives elbows in fast and furious! Fans fire up as Strowman falls back, Finn double stomps! Finn fires up and climbs. He makes sure Lesnar is watching, but Strowman grabs Finn to throw him at Lesnar! For Lesnar to throw overhead! Finn just took a quick visit to Suplex City, then he gets in the ring with Strowman. The match-up we were meant to get might go down here, but Finn trips Lesnar to dropkick him into a post!
Finn gets back in the ring with Strowman, builds up speed and FLIES onto Lesnar! Lesnar's down but Finn has Strowman still chasing him. They go around and into the ring, and Finn throws hands. Finn runs, slingblade again! Finn dropkicks Lesnar out of the ring, then goes out to dropkick him into barriers! Fans are thunderous for Finn as he grits his teeth. But Strowman grabs Finn by his head and hauls him right up! Strowman hip tosses Finn in, but misses in the corner to hit post! Finn runs back at him for a shotgun dropkick! Strowman's down, Finn climbs up and fans fire up with him. COUP DE GRACE! But Lesnar attacks! F5!!
Winner: Finn Balor, by disqualification
Finn wins here but not the way he wanted. The Beast is mad, but will he just be the Goliath to Finn's David?
Bobby Lashley & Lio Rush head to the ring!
The Rocky Mountain Machine is the NEW WWE Intercontinental Champion, and both Men of the Hour had a part in making it happen. Lio Rush praises Bobby Lashley as being better than both Dean Ambrose and Seth Rollins. Lashley is also better than everyone else in the locker room. Lio and Lashley aren't issuing an open challenge, open challenges are for kids. Lashley is a professional fighter. A fighter! They don't do this for fun, but for the money. They are here to celebrate, and what better way than for Lashley to stand on a podium and show off his physique? Lashley stands on the podium while Lio puts the title on Lashley's waist so everyone can see why Lashley IS The All Mighty! Hit the lights!
Lashley stands in the spotlight as Lio straps the belt on him. Lashley flexes but Apollo Crews comes out! Apollo joins Lio and Lashley in the ring with his own mic. He congratulates Lashley on becoming the new champion. There's no doubt that Lashley is a stud, just look at him. But let's be real: no one paid money to see Lashley pose. They paid money to see Lashley compete. Now Apollo knows this isn't going to be a title match, but how about they lock up? Lio says Apollo is not in Lashley's league! But hey, maybe if Apollo wins in a pose off, he'll get a match. Pose off? What? Apollo doesn't know how to do that. Well judging from his track record, he doesn't know how to be champion, either!
Lashley stands on the podium again, the spotlight hits, and we get the double guns! Apollo mocks the flexing as he gives a little pop-lock action! And some Hulkster and Savage. Lashley takes another turn for the side chest. Only Lio is impressed. Apollo takes another turn, and winds it up for his own side pose! Fans like Apollo way better. Lashley takes one more turn, for his Most Muscular! Lio thinks Lashley has won this, but Apollo gets his final turn, for a spin and flex. And Lashley attacks! Lashley whips Apollo but Apollo throws Lashley out instead! And then Lio gets caught, for a trophy lift toss at Lashley! Apollo flexes and Lashley is furious! Will Apollo get his match after all?
Bobby Lashley w/ Lio Rush VS Apollo Crews!
Raw returns, and yes he does! But Lashley also has Apollo in a bearhug. Apollo endures the squeeze and fights out with haymakers. He runs but Lashley follows, to get Apollo with a complete shot! Cover, TWO! Lashley keeps his cool and drags Apollo up into a corner. He throws hands and whips corner to corner. Lashley rams his shoulder in, then hauls Apollo up top. Apollo kicks Lashley away to then missile dropkick him down! Both men slowly stir and stand, and Apollo mule kicks and boots. Lashley swings but misses while Apollo hits a leaping lariat! Apollo kips up and fans fire up with him. Apollo climbs up and aims, but Lashley gets under. Lashley runs but Apollo leaps over! Roll up, TWO!
Apollo raises the roof because he raises Lashley in a trophy lift! Apollo drops Lashley but it took a lot out of him, too. He manages to stand first, though, and drags Lashley up. Apollo tries again, and gets a proper drop. Lio protests and distracts, so that Lashley has time to avoid Apollo's moonsault. Apollo dodges to enziguri Lashley down, but Lio distracts again. Apollo tosses Lio in but Lio runs around and dodges. But Lio gets caught into another trophy lift, only for Lashley to SPEAR Apollo! Cover, Lashley wins!
Winner: Bobby Lashley, by pinfall
The 24 Year Old Piece of Gold pays dividends again as he helps Lashley leave Apollo down and out. But they don't get time to celebrate this win, because here comes Seth Rollins! Oklahoma City is ready to #BurnItDown, but The Architect isn't here for Lashley. Rollins has a match with Drew McIntyre, and wants that match next. Will Rollins gain some major momentum going into THE Royal Rumble match?
Seth Rollins VS Drew McIntyre!
Raw returns as Rollins takes up the mic. "Today we celebrate the life and the legacy of Dr. Martin Luther King Jr." Even now, perhaps especially now, we can learn a lot from him. MLK once said a measure of a man is not where he stands in times of convenience, but in times of challenge and controversy. Rollins feels like he's in times of challenges and controversy. He had two titles and two brothers, but now he's got none of either. But life isn't about what we don't have, it's about what we do have. What Rollins has is what he's always had, and it's the business. As long as Rollins has the ring, the fans and the fire, he'll win the Royal Rumble! Even saying it out loud makes it sound like a crazy long shot, but Rollins has always been about long shots.
Rollins knows he's not huge or powerful, but he's from a small town much like Oklahoma City. His parents were working class, he could've been working in a factory, on a farm or driving a truck himself. But the reason he's not is because of this feeling. Love, passion, determination, whatever it is isn't just in his chest but ingrained in his soul! Long shot, sure. Thirty men putting it all on the line to headline Wrestlemania. But Rollins promises to be one man left standing and going to Wrestlemania, and that is THE MAN, "Seth Freakin' Rollins!" But now, the Scottish Terminator makes his entrance.
McIntyre tells Rollins that he's going to kick his head off tonight, but he must also offer a rebuttal. McIntyre does not stand idly by as Rollins lies to the fans! Rollins is not winning the Rumble, and it's just Rollins' style. His reckless abandon will get him eliminated. But what would happen if Rollins harnessed that same passion into the body of a Terminator? That's "Drew Freakin' McIntyre!" This means everything to Rollins, so McIntyre hopes they're the final two, because McIntyre wants to see the look in Rollins' eyes when he's thrown out and hears the announcement that the winner is Drew McIntyre! Fire fights fire, after the break!
Raw returns as McIntyre runs back into the ring, only for Rollins to clothesline him back out. Rollins then builds speed and DIVES! Direct hit floors McIntyre, but Rollins puts him back in quick. Rollins springboards and hits a flying clothesline! Cover, ONE! Rollins keeps his cool as he CHOPS McIntyre at the ropes. He whips but McIntyre reverses, only for Rollins to kick him away. Rollins elbows McIntyre, then puts him out all the way tot he floor. McIntyre clutches his back while Rollins assesses the situation. Rollins climbs up high, aims from the post, and leaps! But McIntyre sends him into barriers! McIntyre wraps Rollins around the post and pulls back! He lets up at 4 to then cover Rollins, TWO!
McIntyre keeps on Rollins with an armlock, but fans rally up. Rollins feeds off the energy but McIntyre throws him down by his hair. McIntyre returns to the armlock and adds a chinbar. Fans continue to rally and Rollins powers up again. Rollins jawbreakers free! Rollins runs but into a big elbow from McIntyre! Cover, TWO! McIntyre stalks Rollins and drags him up for a CHOP of his own! McIntyre stomps away on Rollins while fans cheer Rollins on. Rollins throws haymakers and whips, but McIntyre reverses hard! Rollins tumbles up then down, McIntyre covers, TWO! McIntyre stomps Rollins more, then chops Rollins to a corner before tossing him overhead! Cover, TWO! McIntyre turns to the armlock to keep Rollins down.
Fans continue to rally for Rollins and Rollins fights up again. Rollins whips but McIntyre reverses, then kicks Rollins out of the air! Rollins rolls out but McIntyre pursues. McIntyre chops Rollins then drags him up for the Inverted Alabama Slam to the floor! The Terminator dominates and smirks while we go to break.
Raw returns again and both men slowly stand as fans declare "This is Awesome!" Both men start chopping away, but then Rollins runs and dodges to slingblade! He boots McIntyre out of the corner and hits a blockbuster! Cover, TWO! Rollins grits his teeth while fans fire up again. He goes back to McIntyre for a powerbomb but McIntyre back drops. Rollins sunset flips, TWO! McIntyre flips Rollins around for his own powerbomb lift, but Rollins huricanranas! Cover, TWO! Rollins runs, tilt-o-whirl to Falcon Arrow! Cover, TWO!! McIntyre survives but Rollins keeps his focus. Rollins gets to the ropes to stomp, "Burn It Down!" Fans chant and Rollins mule kicks. Rollins runs but misses the stomp! McIntyre clubs and scoops but Rollins lands on his feet to shove McIntyre into buckles!
Rollins puts McIntyre up top backwards, but McIntyre elbows him away. Rollins hops up to swing kick McIntyre into the Tree of Woe! He climbs but McIntyre sit sup for a suplex! But Rollins gets back up and runs in, only to miss! McIntyre gets up and runs, but into a SUPERKICK! Cover, TWO!! McIntyre lives but both he and Rollins are down. OKC again says "This is Awesome!" as they both stand. Rollins and McIntyre brawl and chop and forearm back and forth. Rollins gets an edge but walks into the Glasgow Kiss! McIntyre is too dazed to cover, but he gets himself back up. McIntyre drags Rollins up for a fireman's carry, and then climbs a corner. He prepares Rollins, for a SUPER Celtic Cross! Cover, TWO!! But right into a sit-out bomb!! Cover, TWO!? Rollins shocks McIntyre and OKC!
McIntyre crawls over to Rollins and drags him up again. Fans hope they "Fight Forever!" but this has to end. McIntyre swings Rollins but Rollins rolls him up, Rollins wins!!
Winner: Seth Rollins, by pinfall
The Architect survives to surprise the Terminator! Can Rollins surprise everyone by keeping his word of winning the Men's Royal Rumble match?
The Revival plead their case to Vince McMahon.
First there was the pin on the wrong man, and then there was the missed ropebreak, they are feeling robbed! Vince wants to know what they're after. The Revival wants one last chance at the titles, with a very special guest referee. Someone who has 20/20 vision and is going to call it right down the middle. But then Curt Hawkins comes by and wants one more shot to break his own Streak. Maybe Hawkins should be the Revival's referee. Well Hawkins does know three counts. Vince makes the deal, and The Revival make nice with Hawkins. Will the History Factory be the man to help The Revival get justice?
Dean Ambrose speaks.
"Earlier tonight, a certain Architect quoted Dr. Martin Luther King Jr." It was cute, made Ambrose tear up, but another quote from MLK is that injustice anywhere is a threat to justice everywhere. And it is an injustice that Ambrose is not Intercontinental Champion right now. Rollins and "Bend Over' Bobby, he's coming for you both at the Royal Rumble. He'll chop them in the throat and kick them in the balls, and then dump them both out of the ring. 2018 was not Ambrose's year, after he spent half of it in the hospital. He owes it to himself to win this year's Rumble, it will be his Miracle on Ice. Ambrose vows to own the Road to Wrestlemania, and justice will be served. Will the Moral Compass redirect Raw down the right path? Or just down his path?
Six Man Tag: Lucha House Party VS Jinder Mahal & The Singh Brothers!
Kalisto, Gran Metalik & Lince Dorado have had a lot of fun since forming, and it's even led Kalisto to the Cruiserweight Championship this Sunday. But there's no room for fun with The Modern Day Maharaja and his Bollywood Boys. Which trio will make big inroads towards titles on their own Road to Wrestlemania?
Mahal starts against the Golden Lynx, but Lince has to worry about Samir & Sunil. Mahal puts Lince in a corner but backs off at 4. He swings but Lince dodges to kick away. Mahal pushes and scoops Lince to slam him down! He wraps Lince in a chinlock and the Singhs want in. Mahal tags Samir and they mug Lince. Samir gets an atomic drop and dropkick from Lince but tags in brother Sunil. Sunil runs but into a big back drop! Lince CHOPS Sunil then tags Kalisto. Kalisto gets help for an elevated splash, Lince adds the planking! Cover, ONE! Kalisto keeps on Sunil with a CHOP, then an acrobatic arm-drag! Sunil runs but into another arm-drag. Sunil grabs Kailsto's mask to whip Kalisto hard out of the ring, then tags Mahal.
Mahal drags Kalisto into the ring, covers, ONE! Mahal keeps on Kalisto with a rough chinlock, but fans "Lucha! Lucha!" Tag to Sunil and he wraps on a headlock. Kalisto endures as Sunil leans on him. Kalisto powers out but gets caught short of his corner. Sunil hits Lince, Kalisto hits a heel kick! Both men are down and crawling, hot tag to Gran Metalik! The King of the Ropes springboards to crossbody, then springboards to triangle dropkick Samir and Mahal! Metalik handsprings but Sunil dodges, only to run into a scoop backbreaker! Cover, Lucha House Party wins!
Winner: Lucha House Party, Gran Metalik by pinfall
Mahal is furious but the fiesta is rolling in Oklahoma City! Will this victory help the luchadores head for tag titles? And what of Kalisto's own title match at the Royal Rumble?
Dana Brooke is impressed by EC3's Top One Percent physique.
She asks him fitness and match preparation tips, but The Drifter passes by. EC3 does his best to explain his "alone time" to Dana, but we're getting Elias next!
Ladies and Gentlemen: Elias.
Oklahoma City is glad to see him and hear his guitar playing. "Brothers and sisters, 2019 is going to be an incredible year." Elias will win the Royal Rumble but there will be more rivers to cross and mountains to climb. No matter how far he goes, there will always be a truth that brings him back: that WWE stands for "Walk With Elias!" OKC knows that. As for tonight, Elias has a song that might be his finest work yet. Elias sets to playing but Baron Corbin walks out to interrupt. Fans boo the Lone Wolf but he tells them to shut up, too. Corbin tells Elias that he ratted Strowman out and almost got Corbin killed. Fans like that, though. Corbin realizes Vince is right that OKC is a bunch of hillbillies. But Corbin is going to put Elias in his place!
Elias doesn't know what world Corbin is living in, but he's not the Raw GM. So Elias is gonna sing that song after all. Corbin keeps talking over Elias, but Elias has Corbin's mic cut. Elias likes that. He's skipping his Rumble song to sing a new one. "Baron interrupts my performance. Will this ever end? Baron against Elias, do we really need to see that again?" At the Royal Rumble, Corbin stands no chance, Elias sees it clear. So Corbin needs to shut his mouth, so that he can hear: Nobody cares, people are tired. Why does Corbin still wear that stupid vest? Remember, he got fired! Fans remind Corbin that, "You Got Fired!" But Corbin rushes Elias! Only to narrowly avoid the guitar shot! Elias and Corbin will throw down again, who gets the last word before the Rumble?
Elias VS Baron Corbin!
Raw returns and Elias goes Old School but for an arm-drag! Corbin bails out but Elias wrecks him with a dropkick! Fans fire up with Elias as Elias rams Corbin into barriers. Corbin retreats to the ring but Elias is on him on the apron. They brawl, Elias blocks a kick but gets pushed into the post! Elias goes down in a heap and Corbin acts like he's already won something. Corbin drags Elias back up and throws him face first into the post. He puts Elias in the corner, then rains down rights. Fans rally up for Elias while taunting Corbin with "You Got Fired!" Corbin tunes the fans out but Elias hits back with body shots. Elias whips but Corbin slides out then in to lariat! Cover, TWO! Corbin grows frustrated, but trash talks the fans first.
Corbin throws Elias out but Elias stays on the apron. Elias hits back, then shoulders in, then jumps over Corbin's slide. Corbin comes back in but into a leaping knee! Inverted swinging neckbreaker, TWO! Elias grows frustrated but he stomps away on Corbin. The referee backs him off, but Elias comes back to whip. Corbin holds the ropes and the ref backs Elias off again, only for Corbin to rock Elias with a right! End of Days! Cover, Corbin wins!
Winner: Baron Corbin, by pinfall
The fans don't like it, but Corbin did win. Corbin rolls on towards the Rumble, will he be the End of Days for 29 other superstars?
It's time for another Moment of Bliss!
The Goddess appears on her set and takes a seat before picking up her custom mic. Alexa welcomes the fans back to her show, and notes that Sunday will have the Women's Rumble match for a chance to main event Wrestlemania. As such, this Royal Rumble edition will present just some of the 30 participants for that match. Obviously there will be Carmella, who won the right to be Ms. 30, but there are also the IIconics, the Riott Squad, the Samoan Dynasty, Ember Moon, Zelina Vega, Nikki Cross, Alicia Fox, Bayley and Charlotte Flair. As for Alexa's guest, her best friend and worst enemy, and perhaps the odds on favorite for the Rumble, Nia Jax! The Irresistible Force is all smiles as she joins Alexa on set.
Alexa cuts to the chase. Nia winning means choosing either champion to face at Wrestlemania. Which brand would Nia choose? But before she can give a proper answer, Ember Moon appears! The Goddess did not invite the War Goddess here. Ember snatches Nia's mic and Nia tosses a chair over. But Ember says she got tired of waiting for an invitation that would never come. She is making her mark, and vows to win the Women's Rumble. But the Captain, Alicia Fox, comes out. She snatches the mic and tells everyone that as Captain of the Women's Division, she's setting a course for Wrestlemania. It starts by going through the other 29 women this Sunday. But then Mickie James appears! She thinks it's "super cute" they're all arguing, but Mickie stole the show at Mania once, and looks to do it again.
The four women argue, but out come The Riott Squad! Alexa wants a little bit of control on her own show. She gets up on her chair to shout for them all to stop. This is HER show, okay!? Hers! If this becomes some kind of brawl, they're all embarrassing themselves as catty women, but also they're ruining this show's reputation! Everyone hears Alexa out, until Nia starts trouble with a shove! The women all brawl, and Nikki Cross is even in the mix without being an official member of Raw! Referees hurry to get them tot he back, but that only puts the brawl into the gorilla position! Nikki throws Ruby around while Ember tackles Nia into the curtains! Alexa is at a loss for words. The only thing she can say is that the entrants this year are very passionate.
But this Moment of Bliss will be one we won't ever forget: because Alexa is officially back in action in the Women's Rumble! But wait, it's Lacey Evans! The Lady of NXT turned the Model Soldier says "What a bunch of nasty, classless little girls" she just saw. Luckily for the WWE Universe, the winner of this year's Women's Rumble will not be some sawed off girly little runt, i.e Alexa. It will be Lacey, a "classy, sophisticated lady." Lacey leaves Alexa speechless even more than that brawl. But has she only incurred the wrath of the Goddess?
Titus O'Neil speaks.
Many think him winning the Royal Rumble will be nothing short of a miracle, but luckily he believes in miracles. And that is why Titus enters the Rumble- Hey, who is that interrupting his shot? Just walking in and then out? Well excuse you! But will Titus Worldwide~ be the one to head to Wrestlemania?
Heavy Machinery VS The Ascension!
Tucker Knight & Otis Dozovic are COMIIIN' to the main roster, but before choosing a side, the #BlueCollarSolid boys will show the WWE Universe what the power of #SteaksandWeights can do! Is it enough to avoid the Wasteland against Konnor & Viktor?
The teams sort out and we start with "Dozer" and Viktor. They tie up, and Dozer powers Viktor to a corner. The ref backs them off but Viktor shoves Dozer. Dozer comes back but Viktor throws hands. Viktor bumps Dozer on buckles but Dozer fires up. Viktor dodges but Dozer throws him off to then scoop, spin, spin, spin some more, and then slam Viktor! Tag to Tucker, and they give us some BOOM SHAKA LOO double falling headbutts! Viktor flounders but boots Tucker away. Viktor chops away then whips corner to corner, but Tucker goes up and over to crossbody! Tag to Dozer, and Heavy Machinery march around. They double belly bump Viktor, then Konnor runs into double shoulders!
Dozer does the kick pump, into the elbow drop! Dozer squashes Viktor in a corner, then fans fire up. Otis pumps up and gives us the Caterpillar! Tag to Tucker, and Viktor gets the Compactor! Cover, Heavy Machinery wins!
Winners: Heavy machinery, Tucker Knight pinning
HASHAAA! Tucker & Dozer win their debut, but this is only the beginning! Will Heavy Machinery steamroll the Tag Team Division right out of the gates?
Raw Tag Team Championships, Special Referee: Curt Hawkins; Bobby Roode & Chad Gable VS The Revival!
The #TopGuys are convinced that it's somewhere between a conspiracy and utter incompetence, but for whatever reason, the other referees on Raw haven't given them a fair match finish. But now they'll put Mr. Losing Streak in the stripes to see if they can't get the justice they deserve. Will Dash Wilder & Scott Dawson finally get those titles? Or will the champions continue to be Absolutely… GLORIOUS?
The introductions are made, the belts are raised, and the teams sort out. Dash starts against Gable and ties up. Dash wrenches the wrist but Gable rolls and bridges through. Gable gets a headlock, armlock then drop toehold fast! He has the arm then tags Roode. Hawkins is very strict about the tag, insisting that Roode needed to hold the tag string. The tag does not count, and Dash gets away with throwing Gable down by his hair. Dash calls Hawkins over to officially tag with Dawson. Dawson bumps Gable off buckles then throws chops and forearms. Dawson throws European Uppercuts and Gable bails out. Gable fights back but Dawson whips him for a hard hitting EuroUpper! Dawson rocks Roode, which Hawkins reprimands him for, but The Revival double whip Roode. Roode dodges and then baits The Revival into Gable's clotheslines!
Roode and Gable throw both Revivals with exploders! Gable builds speed and Roode helps him FLY onto Dash! But Dawson runs Gable over! Hawkins works to regain order while we go to break.
Raw returns and Dawson reels Gable in, but Gable reverses to a big back suplex! Both men are down but fans fire up as they crawl. Hot tag to Dash, and Dash stops Gable. He scoops but Gable slips out to tag Roode! Roode rallies on Dash and hits a back drop! Dawson flies in but into an urenage! Roode fires up as he runs in at Dash, for a big shoulder tackle. Roode hops up, takes aim, but Dash dodges. So Roode clotheslines Dawson out before giving Dash a spinebuster! Fans fire up more as Roode goes after Dash on the apron. Roode suplexes but Dash makes it a crossbody! Cover and Dawson holds Roode's feet down! But Hawkins sees that! He's being a fair referee by reprimanding Dawson for that.
Roode gets Dash but Dash reverses and scoops. Roode slips out and rolls up, TWO! Dawson with a cheap shot that Hawkins doesn't see! Dash rolls Roode, but puts his feet on the ropes and Hawkins catches him! Hawkins reprimands the Revival for this, so Dash tags Dawson. The Revival double whip but Gable tags in. Roode kicks Dawson but Dash clotheslines him out. Gable flies but Dawson rolls through! He's holding the tights! Hawkins sees that again, so Dawson gives up. Dawson throws Gable out, then starts shoving Hawkins. Hawkins reminds him who the ref is, and Dawson runs into Gable's shoulder. Gable sunset flips but Dash keeps him from falling over! Hawkins breaks that up, Gable gets his sunset flip, Gable & Roode win!
Winners: Chad Gable & Bobby Roode, Gable pinning; still Raw Tag Team Champions
The plan backfires! The Revival tried to cheat to win but Hawkins would not let them get away with any of it. Dash & Dawson try to reason with Hawkins, but they end up beating him down instead! But here comes Zack Ryder! The Broski fights the #TopGuys off, protecting his former Edgehead bro. Is this a save for old time's sake? Or are we seeing a reunion in the making?
Backstage interview with Ronda Rousey.
The Baddest Woman has a tag team match up next, what would she say to challenger, Sasha Banks? Ronda wants to focus on her match tonight, but she's trying to figure out why she should apologize. And she's concluded that she doesn't owe Sasha a damn thing! Ronda took her moment to hype up Sasha, and then Sasha goes and turns it all into an insult? What does Sasha expect from Ronda? Ronda's been respectful since day one. Is she supposed to wash Sasha's feet? Ronda practically had to beg Sasha to have this match! Sasha is too busy living the Boss life than actually try to be a champion! Sasha's so high on herself that she's not hungry anymore! That's the difference between them, and Ronda will show that even The Legit Boss answers to someone!
Ronda Rousey & Natalya VS Sasha Banks & Bayley!
Ronda is definitely rowdy tonight, and she joins forces with her pal, The Queen of Harts, to face the #LegitHuggable best friends! Will the Baddest Woman build some last momentum before going 1v1 with Sasha at the Rumble? Or will tonight be #BossTime rolling into the title match?
Raw returns once more as Natalya makes her entrance. The Boss & Hug connection enter as Natty works to keep Ronda calm. Sasha picks up a mic to talk about resentment. Who does Ronda think she is? Sasha's the four time champion, one of the first to be a in a Hell in a Cell, and lasted 40 minutes in that inaugural Women's Rumble. Yet Ronda just shows up and gets handed everything. Sasha and Bayley put their hearts and souls in the ring every day, yet Ronda talks about desire? Stop talking about worthy competitors, Sasha already is one. She earned her shot by beating Nia and making her tap out. And that will happen to Ronda at the Rumble! This fight is ready to go now, and each friend has to keep Ronda and Sasha from tearing into each other.
The referee keeps the peace, and teams finally sort out. Natty convinces Ronda to stand down, and she starts against Sasha instead. The two circle with the bell, Sasha hits Ronda! Sasha gets Natty down while the ref keeps Ronda back! Sasha wrenches Natty and tags in Bayley. They double whip and crisscross Natty into the corner. They double suplex Natty down, Bayley covers, TWO! Bayley keeps on Natty with buckle bumps, then tags in Sasha. Sasha and Bayley uses Poetry in Motion to hit Natty, then tag back. They double whip and double hip toss, Bayley back elbows and Sasha boots! Ronda just runs in and tackles Bayley! Ronda throws Sasha, and now she controls the ring while we go to one last break.
Raw returns once more and Bayley fights out of Natty's waistlock. Bayley runs but into Natty's tackle into the corner! Tag to Ronda, and they give Bayley a Rowdy Hart Attack! Sasha did swipe at Ronda but it didn't bug her at all. Ronda and Sasha trash talk but the ref keeps the peace. Ronda tags to Natty and Natty fetches Bayley into the ring. Bayley crawls but Natty stops her from reaching Sasha. Natty snap suplexes Bayley down, then stomps her down before covering. TWO, and Bayley hurries to Sasha. Tag made, Sasha knees Natty! Bayley adds a knee side to side before Sasha hits a swinging meteora! Cover, TWO! Sasha trash talks Ronda back before dragging Natty up. She bumps Natty on buckles and hauls her up. Bayley tags in as fans rally for Natty. Tag again, SUPER STEINER to METEORA! Cover, TWO!
Sasha keeps her cool while Ronda reaches for Natty. Sasha swings on Ronda, then hops up onto Natty. But Natty holds her, tag to Ronda! Electric Chair drop, roll through to Rowdy Slam, but Sasha throws elbows! Sasha backslides, ONE! Russian leg sweep, into Bank Statement crossface! Ronda endures but Natty breaks it up! Sasha throws Natty out but Ronda rolls Sasha up, TWO! Ronda boots Sasha, but Sasha boots Ronda! Tag to Bayley, back stabber but Ronda counters with a judo throw! Ronda covers Bayley, TWO! Ronda fires up again, and throws heavy knees into Bayley. Then a big boot puts Bayley in a corner. Rowdy dares Bayley to stand, but Sasha stands in her way. Bayley pushes Sasha out of the way and still gets those strikes! Ronda wants more, but she runs into a toss from Bayley! Tag to Sasha!
Sasha climbs, Bayley has Ronda, ax handles to Ronda's arm hit. But Ronda gets Sasha with a takedown into the armbar! Sasha scrambles towards ropes, and they end up under them. Ronda lets go but reaches for Sasha. Sasha kicks Ronda, but Natty tags in. Natty suplexes Sasha in hard! Natty walks all over Sasha then hits her with a basement dropkick! She puts on the Sharpshooter! Sasha endures but Bayley saves her! Bayley tackles Ronda, but runs into the discus! Natty goes back to Sasha, powerbomb lift but Sasha slips out to knee! Back stabber, to Bank Statement!! Natty endures, but taps! Sasha & Bayley win!
Winners: Sasha Banks & Bayley, Sasha by submission
Ronda returns and Sasha lets Natty go. The Boss tapped out The Queen, but what about the Baddest Woman on the Planet? These two stare down and trash talk more, and fans want to "Let Them Fight!" We go off the air but we know this fight is coming. Who will win when the title's on the line?
---
My Thoughts:
This was not a great go-home but this was better than most Raw has had as of late. It had a really good beginning and a pretty good end, but the middle was rough. To get those out of the way, Lucha House Party VS Mahal & The Singhs wasn't much of anything other than a filler Six Man Tag. I don't know if I want a feud between these two trios, but I do appreciate it means the Bollywood Boys are getting actual matches on television. I would also appreciate it if it meant they were joining the Cruiserweight Division and 205 Live per the Fresh Start initiative. Then another Elias VS Corbin is literally what Elias was saying we shouldn't be getting in his song. Corbin wins to keep himself afloat, but Corbin really should just leave Elias alone after the Rumble, regardless of what happens.
The opening segment, for being another 20+ minute talking segment, was a good talking segment because Heyman did good again, Vince going off on a truly inaccurate retelling of David VS Goliath, and then it all leads to that really fun opening match. Throwing Lesnar in at ringside and having him do those shenanigans was actually a good move to me, it gets some heat between Lesnar and Finn quickly since this is all rather sudden. There has been talk all over about if Demon Balor returns and what that would mean. I'm pretty sure Demon Balor returns only if Lesnar is losing, which is still an uncertainty. I obviously want Finn to win, especially as Demon Balor. And if the talk of Rollins winning is true, Finn VS Rollins to bring the Universal Championship full circle would be great.
The pose-off between Apollo and Lashley was cheesy, but their match was pretty good. Apollo didn't win but I hope he still gets a chance at the Intercontinental Championship. I feel like those two could really give us something great in such a match, I'm just not sure if Apollo would win. Rollins VS McIntyre was great, but perhaps Rollins winning with just a roll-up means there will be more to come after the Rumble. Again, if Rollins wins, him and Finn would be great for Mania, but that doesn't mean McIntyre can't go after the title at Elimination Chamber or Fastlane. Now depending on the validity of John Cena's ankle injury, McIntyre's story with him might be on pause, but that can allow McIntyre to do a lot of other things while waiting.
Heavy Machinery was a lot of fun in their debut, it was reminiscent of their early matches in NXT. I just hope going against The Ascension doesn't foreshadow how they'll be treated. I'm hoping they go to SmackDown, but even over there, if a team like SAnitY can't get any screen time, I'm not sure about Heavy Machinery. Then going into The Revival's segments, it seems like their tag team division concerns are only going to grow. Obviously it's story, but Hawkins being an exceptionally good referee messes The Revival up again, and now it seems The Revival might be going against a revived Edgeheads. This will be great for Ryder & Hawkins, but it just means more mouths to feed in the tag division, which hurts The Revival and all teams on Raw. But maybe The Revival's concerns will wake creative up and all teams get a fair shake.
I'm still not sure about EC3 being the Top One Percent Mute. When is he going to get his in-ring debut like Nikki Cross and Heavy Machinery? Lacey Evans had a good appearance after a fun third Moment of Bliss. Is Lacey going to be the woman to make Alexa Bliss turn Face? That would be big for Alexa, but also because she's officially okay for action. I don't know the chances of Alexa winning the Rumble, but her and Lacey being each other's Road to Mania feud is great. I just hope Alexa doesn't need to take that Woman's Right punch if the concerns are for Alexa's head.
And of course, the main event featuring the women was actually really good. For one, Ronda's promo and Sasha's counter were pretty good, though I think Sasha's was better. The story in the match was good, and we never really got a prolonged Sasha-Ronda moment, so that leaves a lot left for them in their match. I'm still confident in thinking Ronda wins, Becky wins, and Mania gives us some sort of Undisputed Women's Champion match, even with a third opponent via the Women's Rumble. But I'm thinking Sasha is going to give Ronda one of her toughest matches in sheer technical skill and charisma.
My Score: 8.1/10
(NOAH) WEEKLY NEWSLETTER VOL.19 ~ 19TH JANUARY 2019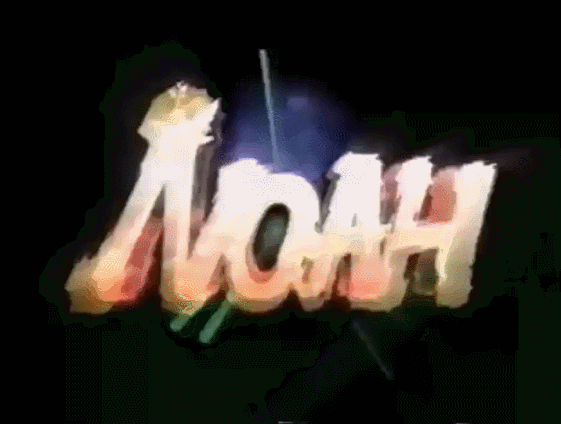 Hisame dropping the NOAH knowledge bombs every week! If you're behind, just curious, or a frequent admirer of the Emerald ways, these Newsletters keep getting better and better.
CURRENT TOUR RECAP
On the 13th January, Yoshinari Ogawa and HAYATA shook hands, and then briefly patted each other on the back for a quick hug. So far nothing more has come of this, HAYATA hasn't turned against RATELS, and Yoshinari Ogawa is absent with flu, but HAYATA does have a singles match with YO-HEY on the 20th, and so we shall see how matters progress from there.
Interestingly, YO-HEY has also spoke of "three people" being traitors.
Hajime Ohara picked up a slight, but scary injury following a kick to the face from Keisuke Ishii, he found that his sight was blurred for a few days, but rest corrected it.
Masa Kitamiya and Atsushi Kotoge (who thinks that "Masa needs a revolution") will face off for the number one contendership for the GHC Heavyweight on the 20th January. Kaito Kiyomiya says he does not care who wins, he will face and defend against the winner.
Naomichi Marufuji will return to the ring on the 2nd February.
NEWS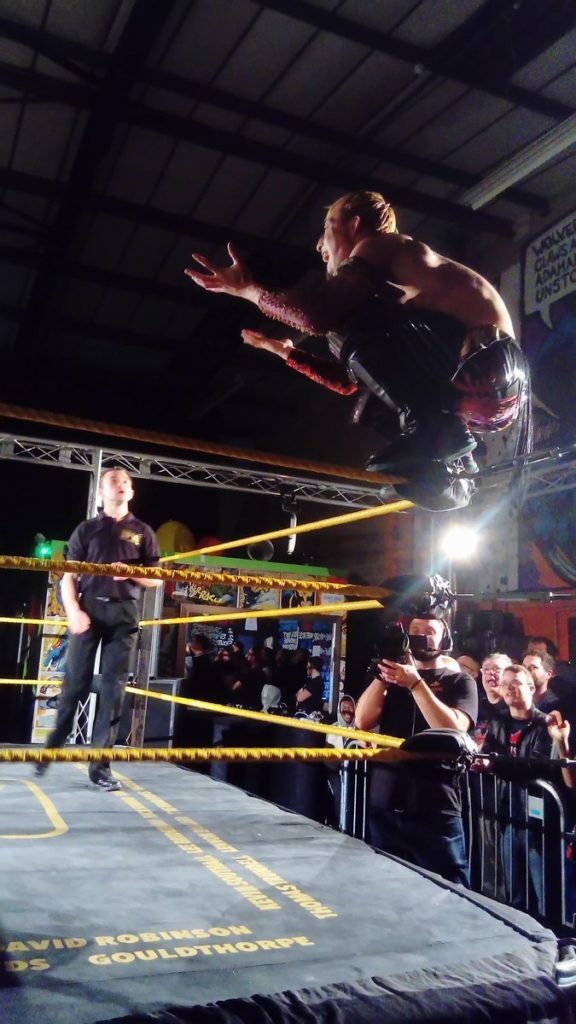 IPW
RATELS came to the UK to compete in IPW'S inaugural junior heavyweight tournament. Keeping to the current situation NOAH, they pretty much stayed apart (with Tadasuke the only one visibly siding with Harada, YO-HEY appearing to go off on his own and HAYATA not appearing with anyone). However, YO-HEY was seen to be standing watching HAYATA'S match with Kid Lykos, and loving it.
The tournament was held between eight wrestlers: Daisuke Harada, Tadasuke, YO-HEY, HAYATA, Chris Ridgeway, James Castle, Ben Basden and Kid Lykos.
In the first round, Daisuke Harada and Chris Ridgeway beat the hell out of each other, YO-HEY was an instant hit with the crowd (who were disappointed that he wouldn't be coming back), James Castle faced Tadasuke and HAYATA had a match against Kid Lykos which involved heel tactics and an attack from Chris Brookes. As far as the Noah matches went in the second round, NOAH naturally did not want to ruin the eventual Harada vs YO-HEY or the YO-HEY vs HAYATA, so we were treated to HAYATA vs Daisuke Harada.
The finals came down to James Castle vs Daisuke Harada, in which Harada was victorious and became the first IPW Junior Heavyweight Champion, he was handed the belt by Doug Williams, and bought it to the ring today in NOAH.
Chris Ridgeway has vowed revenge on Harada, he says that not only will he come to Japan to make him tap out, he would also take the belt too.
A more detailed recap of the event can be found via my podcast episode at either Soundcloud or iTunes (please see links at the end of the newsletter). 
NOAH VS ALL JAPAN\TOKYO SPORTS AWARDS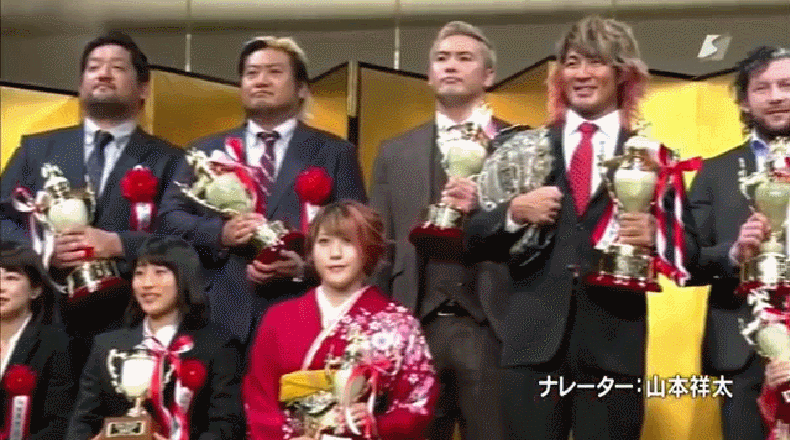 Tokyo Sports are suggesting that as 2019 will mark Jun Akiyama's five years of All Japan presidency, and of course NOAH will celebrate their 20 years in August, there may well be a collaboration between the two for the anniversary, NOAH of course coming from All Japan.
At the annual awards, Naomichi Marufuji picked up the award for "Outstanding Achievement", and Kaito Kiyomiya the award for "Fighting Spirit".
Kaito Kiyomiya (who was described by Suwama as being "dignified, well dressed, with good posture" and "very polite to the seniors"), gave a nervous looking speech:
"I have received the "Fighting Spirit Award". Thank you very much. When I heard I was getting this award, I was very surprised. I am proud to have taken the belt last year, and this year, as champion, as NOAH's face, I would like to run with everyone who supports me. Thank you very much".
Naomichi Marufuji (older and more experienced, and with the benefit of having Misawa ease him into public situations such as these), was more relaxed in his:
"Thank you very much for the "Outstanding Performance Award" of 2018. 2018 was my 20th year, but this year is my 21st. I'd like to make an effort to make a further leap. As New Japan continue to monopolize the MVP Grand Prize, I want to show the best match, so not to lose receiving the assessment"
"COME AT ME YOU BASTARDS"
Kenoh's column Kenoh spoke in his first column of 2019 about his loss to Kaito Kiyomiya for the GHC Heavyweight Championship. He is confident that he can beat Kiyomiya for the title, but he feels there is an element of nepotism and that in his opinion, Kiyomiya is "protected by the company."
Kenoh's worse fears are that Marufuji will challenge for the title when he returns on the 2nd February, and that Kiyomiya will defeat him (Kenoh wants to be the one to do it), and he has sworn he will crush them both if so. Kenoh finished by saying that his goal for this year is to get his revenge on Kiyomiya, that is his "screenplay".
CURRENT CHAMPIONS
TOUR TIDBITS
~ YO-HEY has a new t-shirt
~ Yoshinari Ogawa has been pulled from the NOAH tour from the 19th to the 26th January as he is suffering from influenza.
~ Fifty Funky Powers disco ball was out, proud and rotating at NOAH's show on January 13th. For their entry the lights dimmed and it threw green spots around the hall.
~ NOAH are selling in limited quantities, portrait pictures of Junta Miyawaki, Yoshiki Inamura and Kinya Okada
~ There appears to be a conflict brewing between Kenoh and Katsuhiko Nakajima
~ Tadasuke was noted to be giving Kinya Okada advice during their three way match
~ Kenoh did not take kindly to being asked to join the revolution with Atsushi Kotoge, and kicked him hard after he had asked him. Kotoge also tried to ask HAYATA and Yoshinari Ogawa, HAYATA walked off (refusing to shake hands with him) and Ogawa said "seriously?"
KING SHAMELESS CORNER
None. He's been too preoccupied with his new dog, and the weather has been too cold for him to be rude.
BROADCASTS
The final night of "Navigation For The Future 2019" will be broadcast on Saturday 9th February 2019 at 10pm JST on Samurai.
BOOK CORNER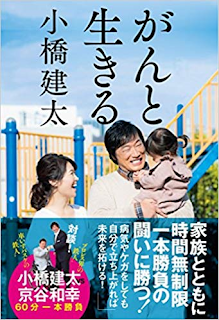 "I will keep doing well until my daughter is adult, and my life will be full of youth, no matter how old she will be"
"Living with Cancer" is a book written in March 2018 by Kenta Kobashi. It has five chapters and details his life from his diagnosis until now. For cancer sufferers and their families, he gives advice and support, while he also details his own battle against it. The last chapter is dedicated to his family, his infant daughter and the fans.
As one reviewer has put it, Misawa taught Kobashi the importance of leaving the ring alive.
The English translation of Naomichi Marufuji's biography "Heir To The Ark" (a work in progress), can be found here
LINKS
Recommendation for 2019: Junta Miyawaki 
Tokyo Sports 2018 Grand Prix Award Ceremony 
Naomichi Marufuji's Outstanding Performance Award for the first time in twelve years "An effort to make a further leap" 
Kaito Kiyomiya's first Fighting Spirit Award as "The new face of Noah" 
UK Expedition Result: Daisuke Harada becomes the first IPW Junior Heavyweight Champion 
POST MATCH PROMOS ~ "Navigation For The Future 2019" Night Four ~ Esupuma Isauma (Kawagoe-shi) (Sunday, January 13th 2019) 
Naomichi Marufuji, Pro Wrestling Grand Prize, Special Prize winner, "I want to see the view that Misawa could not" 
POST MATCH PROMOS ~ "Navigation For The Future 2019" Night Three ~ Act City Hamamatsu (12th January 2019) 
NOAH FROM THE VAULT
APRIL 29 IS KOTOGE'S REVOLUTIONARY ANNIVERSARY  (translated by Dino)
NOAH'S ARCHIVE PODCAST
iTunes 
Soundcloud 
Photos & gifs – credit to Tokyo Sports (group picture), Hisame (YO-HEY), Amazon.co.jp ("Living with Cancer")